Dill pickle is one of the most-loved flavors for chips and snacks. It seems like recently spicy-dill-pickle-flavored snacks have blown up in popularity! The Costco Blue Diamond Spicy Dill Pickle Almonds combine a nutritious nut with this bold seasoning flavor. Are these almonds too hot to handle?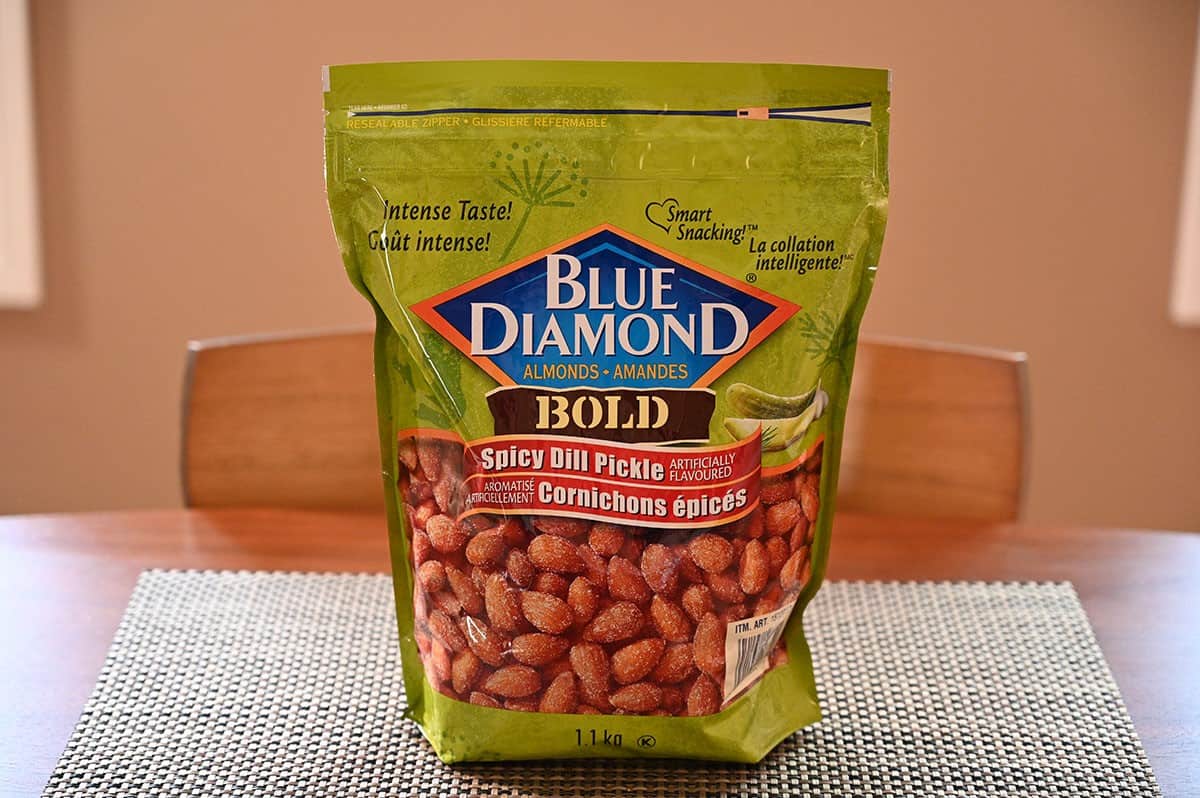 I'm not a huge fan of anything spicy, but I do absolutely love dill pickle flavor and almonds are one of my favorite nuts, so when I saw these spicy dill pickle almonds at Costco I wanted to try them. I just worried they might be too hot!
I've previously reviewed the Costco Miss Vickie's Spicy Dill Pickle Chips. As well as a handful of snack items from Costco with nuts like the Costco Kirkland Signature Honey Roasted Macadamia Nuts, Costco Savanna Orchards Gourmet Honey Roasted Nuts, Costco Kirkland Signature Premium Quality Whole Mixed Nuts, Costco Parm Crisps Snack Mix and the Costco Kirkland Signature Peanut Butter Pretzels.
Location in Store
You can find these spicy dill pickle almonds in the snack section at Costco, near the front of the store. The item number is 1572717.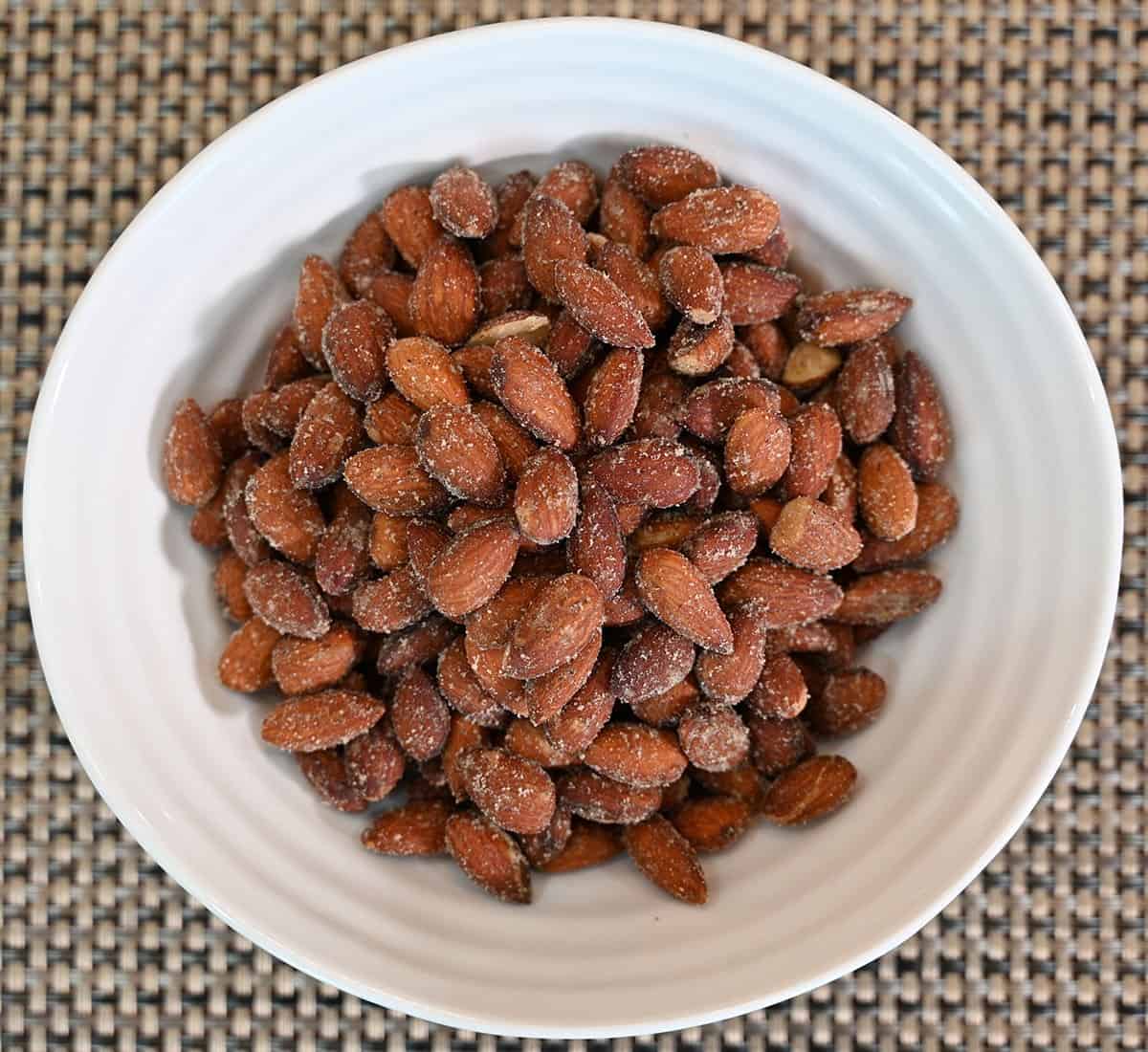 Taste
Wow! When they say spicy, they aren't kidding. The Costco Blue Diamond Spicy Dill Pickle Almonds are definitely quite hot! The heat isn't sudden; it takes a few seconds before you feel it starting to linger on your tongue. I could taste the dill pickle flavor on the first bite I took and after that, it was all heat.
The flavor of the dill pickle seasoning and spice takes away from the mild flavor of the almonds. If you're trying to swap potato chips for nuts, this is a great way to do it because you really don't taste the flavor of the almonds!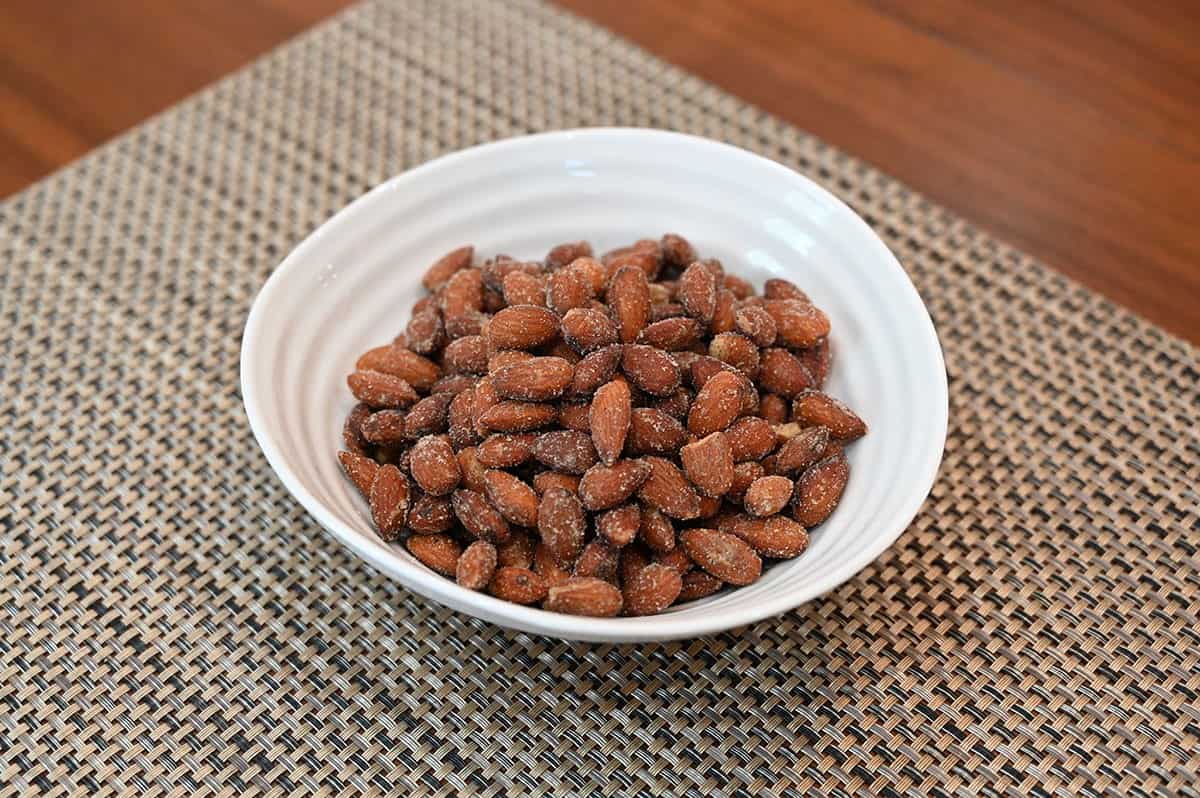 My husband and some of our family members who can handle heat found these quite delicious and addictive. I ate two for review purposes and couldn't handle anymore!
Cost
The 1.1-kilogram bag of almonds costs $14.99 Canadian at Costco. It doesn't seem very cheap, but this is a large bag of almonds you're buying!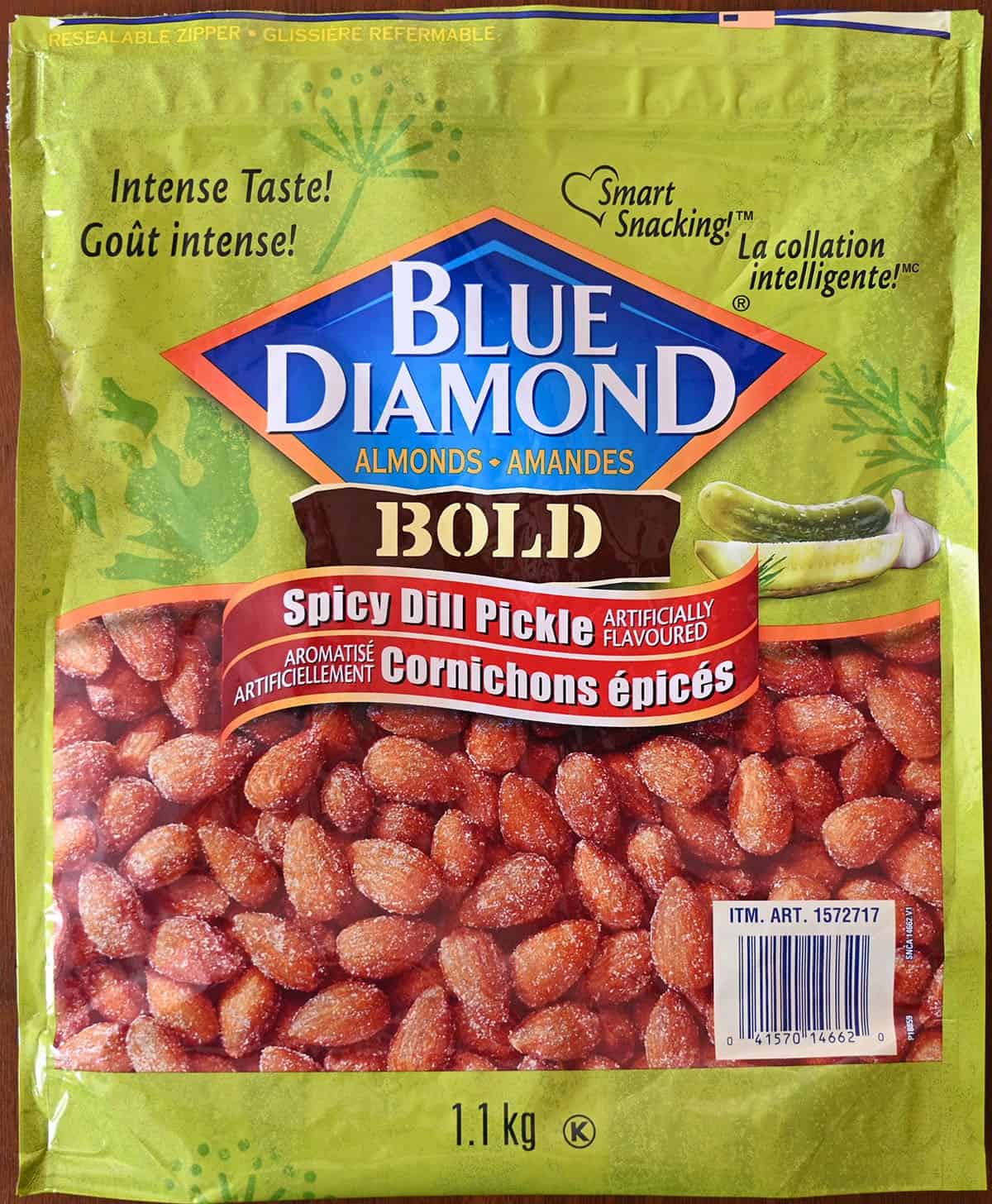 Convenience
The bag is resealable, which is a bonus because the almonds will stay fresh for longer. The best before date is a year and four months from when I purchased my spicy dill pickle almonds.
I think these almonds are great for the summer! They'd be awesome to have camping, on a beach day or on a road trip. Kids might find them too spicy, but adults seem to like them!

Nutrition
Calories
A 50-gram or one-third cup serving contains 300 calories, 27 grams of fat, 10 grams of carbohydrates, five grams of fibre, two grams of sugar, 10 grams of protein and 230 milligrams of sodium. They're high in calories and fat because they're almonds: there's a lot of healthy fat in almonds.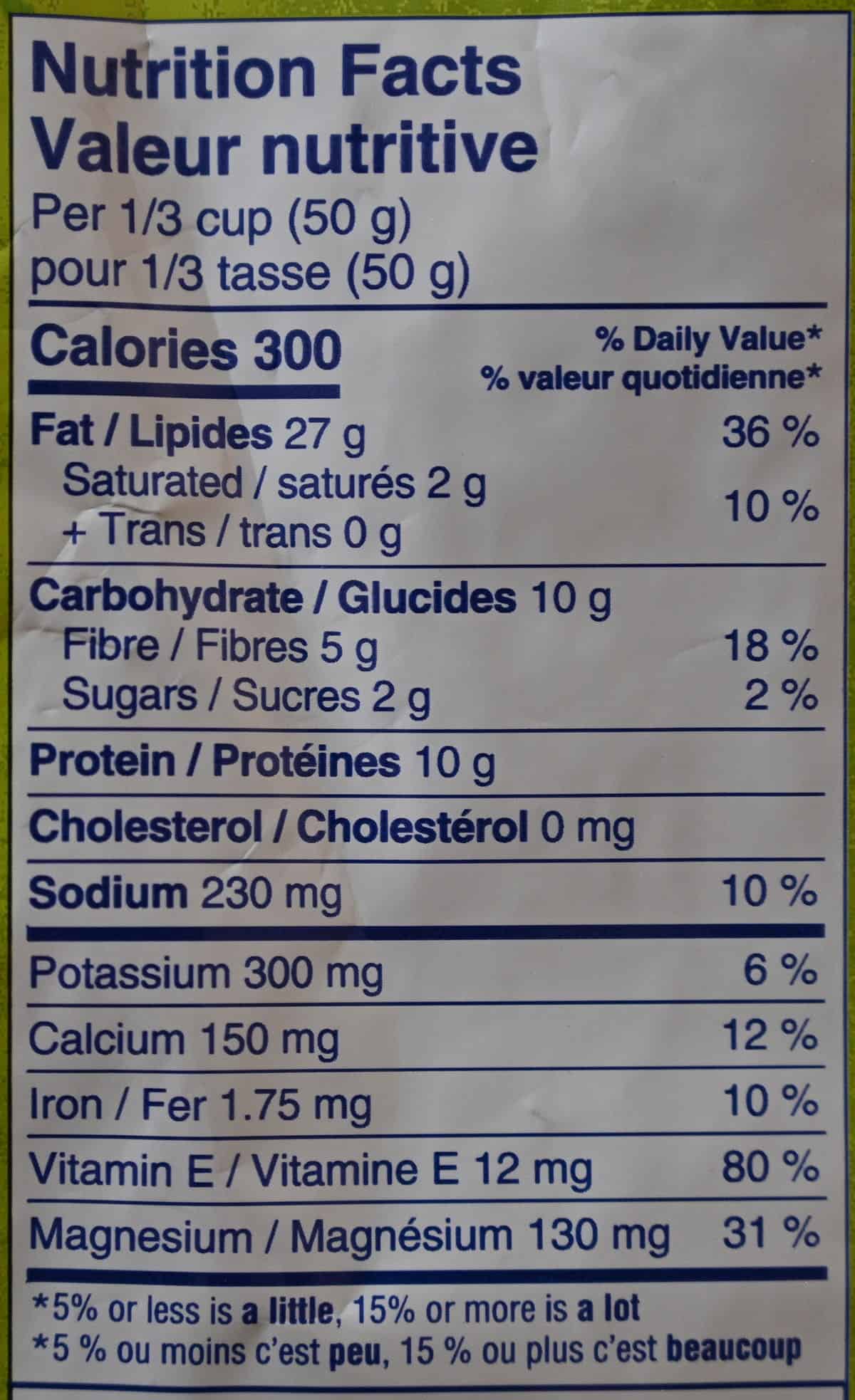 Ingredients
These dill pickle almonds aren't as healthy as plain almonds. The seasoning contains less healthy ingredients like sugar and vegetable oil. The best thing to do if you're going to enjoy these spicy dill almonds is to limit your portion size, which I know is hard!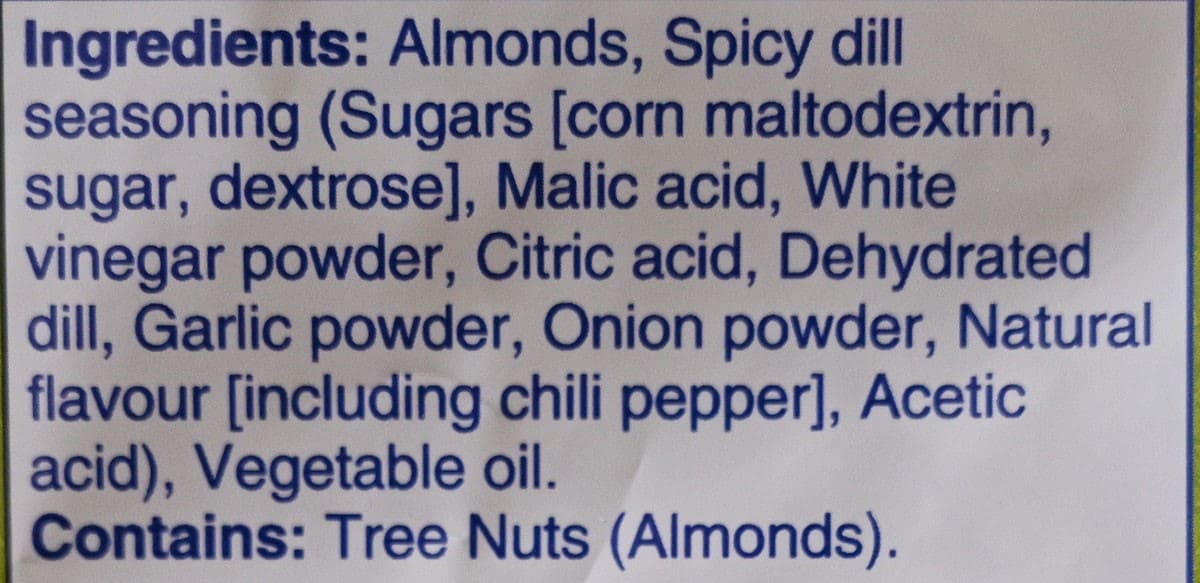 Scoring
Taste: 8.5/10 if you like spicy foods. 3/10 if you can't handle a lot of heat like me!
Cost: 7/10
Convenience: 10/10
Nutrition: 6/10 (High in healthy fats, but you have to watch you don't eat too much!)
Overall
Give it a try!
I won't be eating more of these almonds. I can't handle how spicy they are! I gave the bag to a family member who loved them and didn't think they were overly spicy.
Have you tried these? What did you think? Can you handle the heat?
---
Please note that this review was not paid for or sponsored by any third party. This product was purchased by Costcuisine for the purpose of producing this review. The opinions in this review are strictly those of Costcuisine. Costcuisine is not affiliated with Costco or any of its suppliers. In the event that Costcuisine receives compensation for a post from the manufacturer of a product or some other third party, the arrangement will be clearly disclosed (including where the manufacturer of a product provides Costcuisine with a free sample of the product).