These Costco 100% Hawaiian grown macadamia nuts are a sweet and crunchy treat!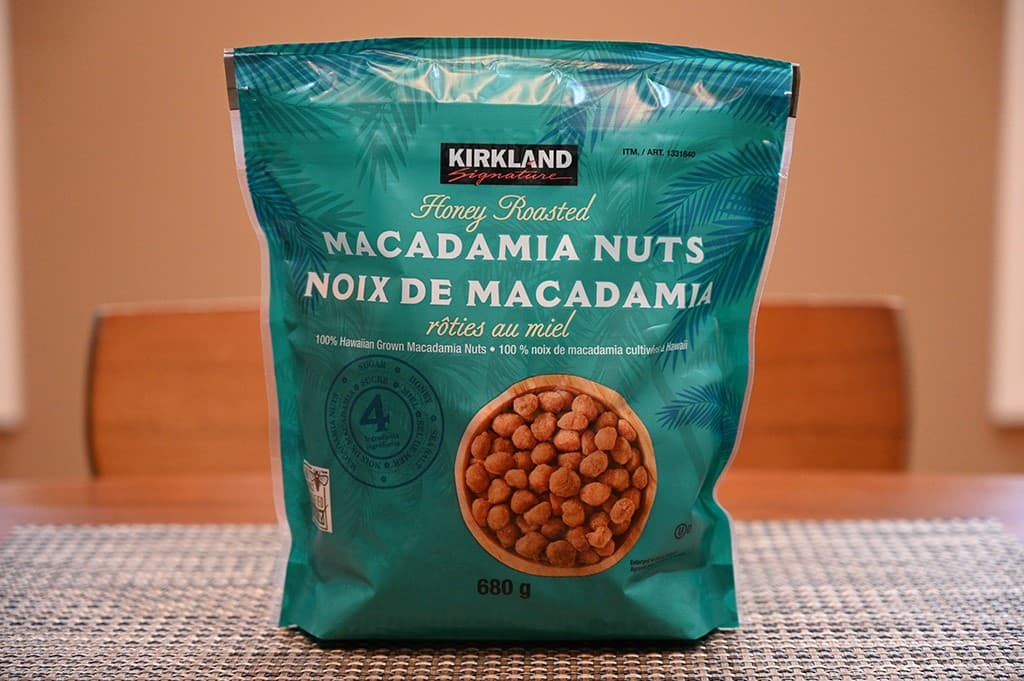 Costco is now carrying Kirkland Signature Honey Roasted Macadamia Nuts! I became obsessed with macadamia nuts a few years ago when Sean and I went to Hawaii for our honeymoon. They have macadamia everything in Hawaii, my favorite macadamia thing I tried in Hawaii was the macadamia ice cream!
I love macadamia nuts so as soon as I saw this beautiful teal colored bag of honey roasted mac nuts from Costco I put them in my cart.
On the blog I've reviewed the Hawaiian Sun Chocolate Covered Macadamia Nuts, Kirkland Signature Nuts & Berries with Pumpkin Seeds, Costco Savanna Orchards Gourmet Honey Roasted Nuts, Costco Kirkland Signature Premium Quality Whole Nut Mix, Kirkland Signature Natural Peanut Butter, Kirkland Signature Nut and Seed Brittle, Kirkland Signature Chocolate Covered Almonds and the Kirkland Signature Cashew Clusters.
I found these honey roasted mac nuts in the snack section near the candy, protein bars and beef jerky. The item number is 1331840.
Taste
The Kirkland Signature Honey Roasted Macadamia Nuts are sweet and crunchy! I think my husband thought these would go well with margaritas on Saturday but we found them too sweet to enjoy with a drink. They're more like a dessert or something to enjoy with tea or coffee.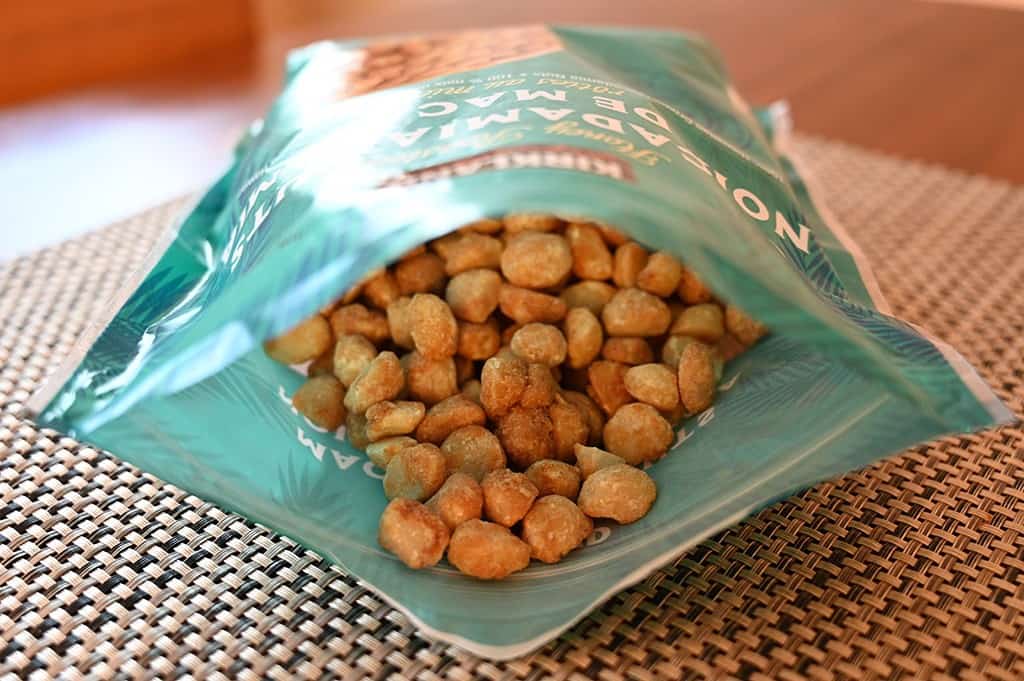 The macadamia nuts have simple ingredients and a simple taste to match! There's only macadamia nuts, sugar, honey and sea salt listed as ingredients. To be honest the sweetness overpowers the natural deliciousness of the macadamia nuts but the mac nuts are still tasty! Both Sean and I feel like this tastes similar to peanut brittle.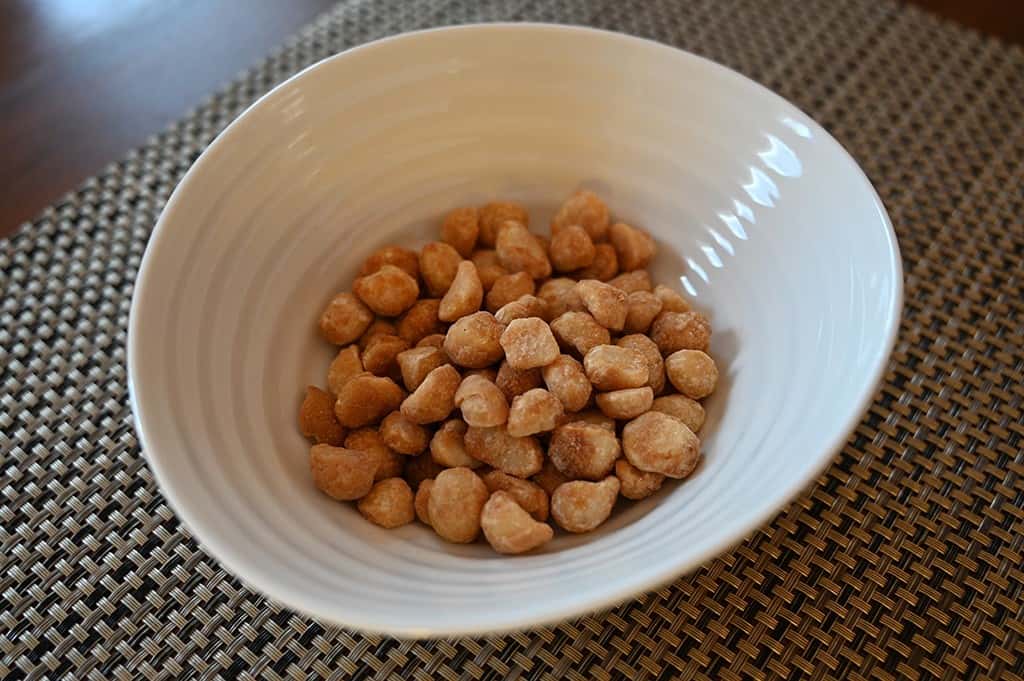 These didn't wow or amaze me despite my love for macadamia nuts but if you like sweet honey roasted nuts you'd probably like these.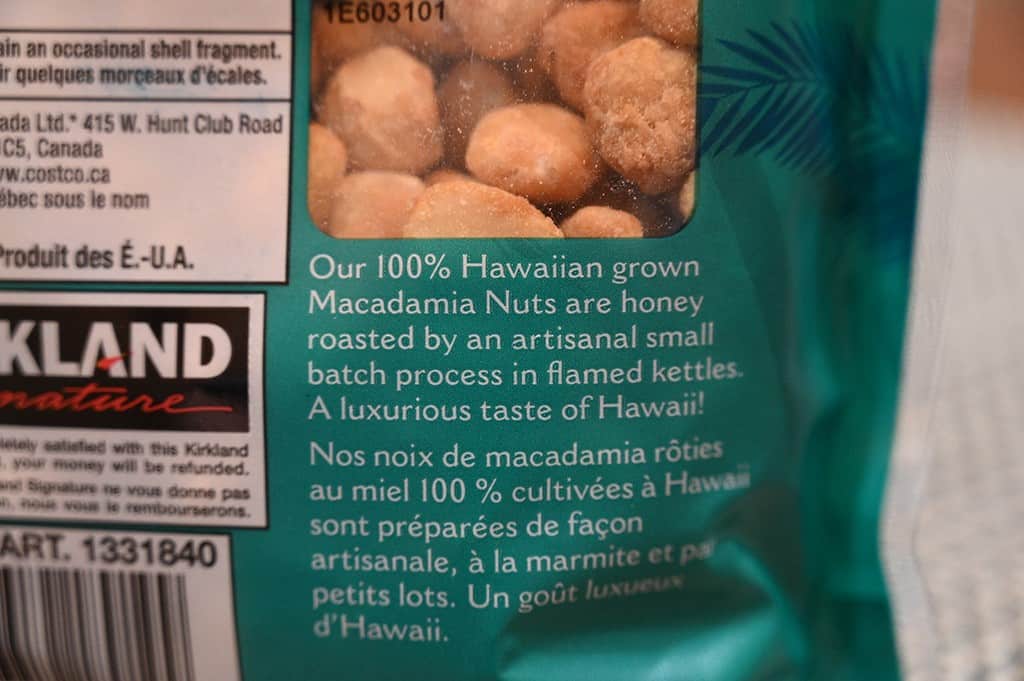 Cost
I paid $17.99 Canadian for the 680 gram bag of Kirkland Signature Honey Roasted Macadamia Nuts. This seems expensive but macadamia nuts are definitely not the cheapest nut to buy.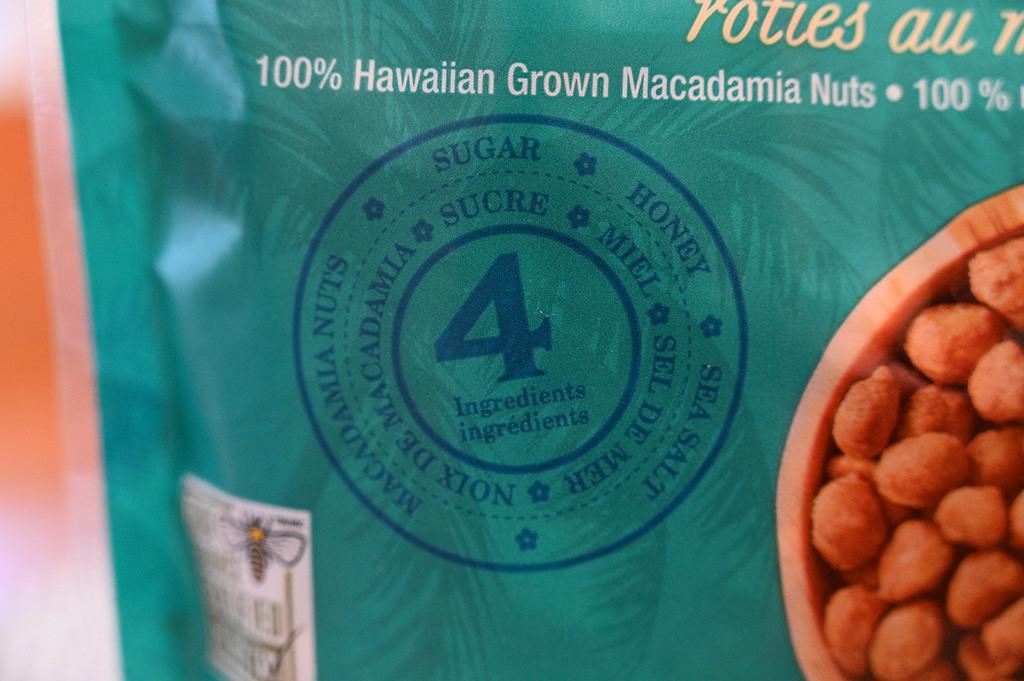 Convenience
The bag reseals which I really appreciate and the best before date is about six months from the date I purchased the macadamia nuts from Costco.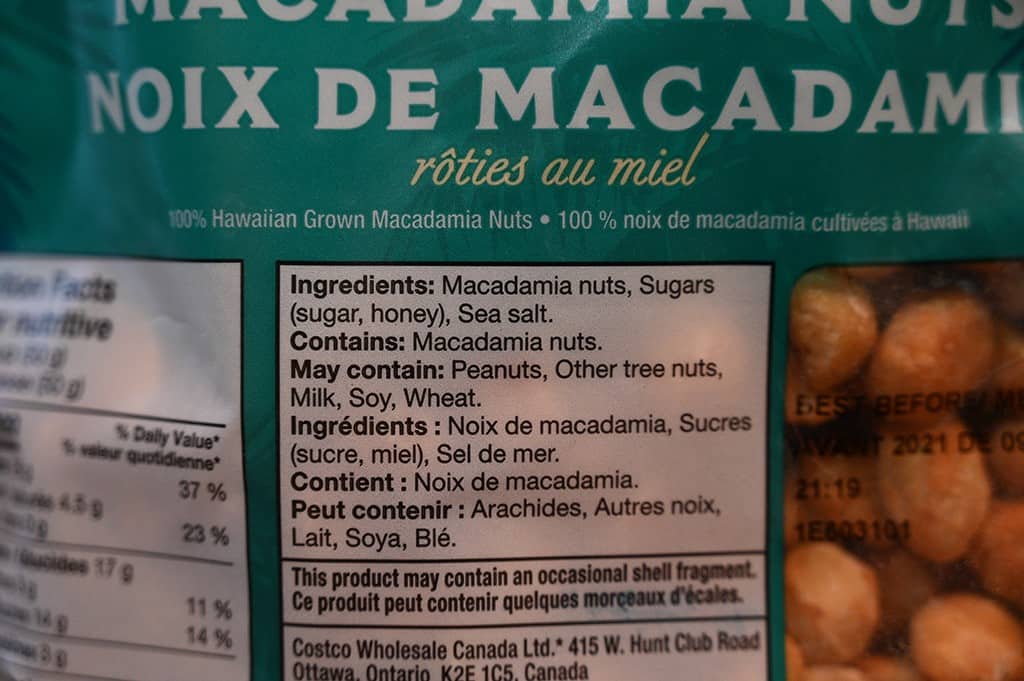 Nutrition
Four simple ingredients is something I like to see! There's only macadamia nuts, sugar, honey and sea salt in these honey roasted macadamia nuts.
Macadamia nuts have a ton of health benefits, they're known to increase heart health, improve metabolism and diabetes, provide protection for the brain and prevent cancer, decrease hunger and can even help with weight loss.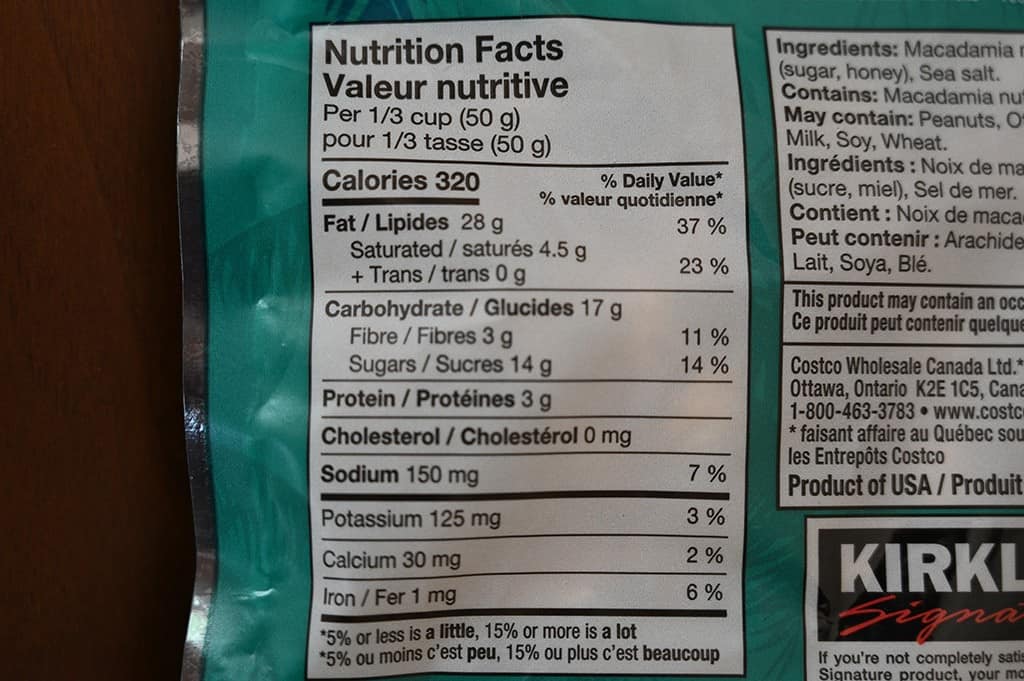 1/3 cup is 320 calories, 28 grams of fat, 17 grams of carbohydrates, three grams of fibre, 14 grams of sugar and three grams of protein as well as 150 mg of sodium. 1/3 of a cup really isn't all that much and it's really easy to eat way more than that.
Scoring
Taste: 7.5/10
Cost: 7/10
Convenience: 10/10
Nutrition: 3/10
Overall
Give it a try!
I'm going to use these to make some super delicious white chocolate honey roasted macadamia nut cookies!
Would you try these? What's your favorite nut or nut product from Costco?
---
Please note that this review was not paid for or sponsored by any third party. This product was purchased by Costcuisine for the purpose of producing this review. The opinions in this review are strictly those of Costcuisine. Costcuisine is not affiliated with Costco or any of its suppliers. In the event that Costcuisine receives compensation for a post from the manufacturer of a product or some other third party, the arrangement will be clearly disclosed (including where the manufacturer of a product provides Costcuisine with a free sample of the product).