These jalapeno poppers from Costco are delicious! Even for those who are sensitive to spicy food like me!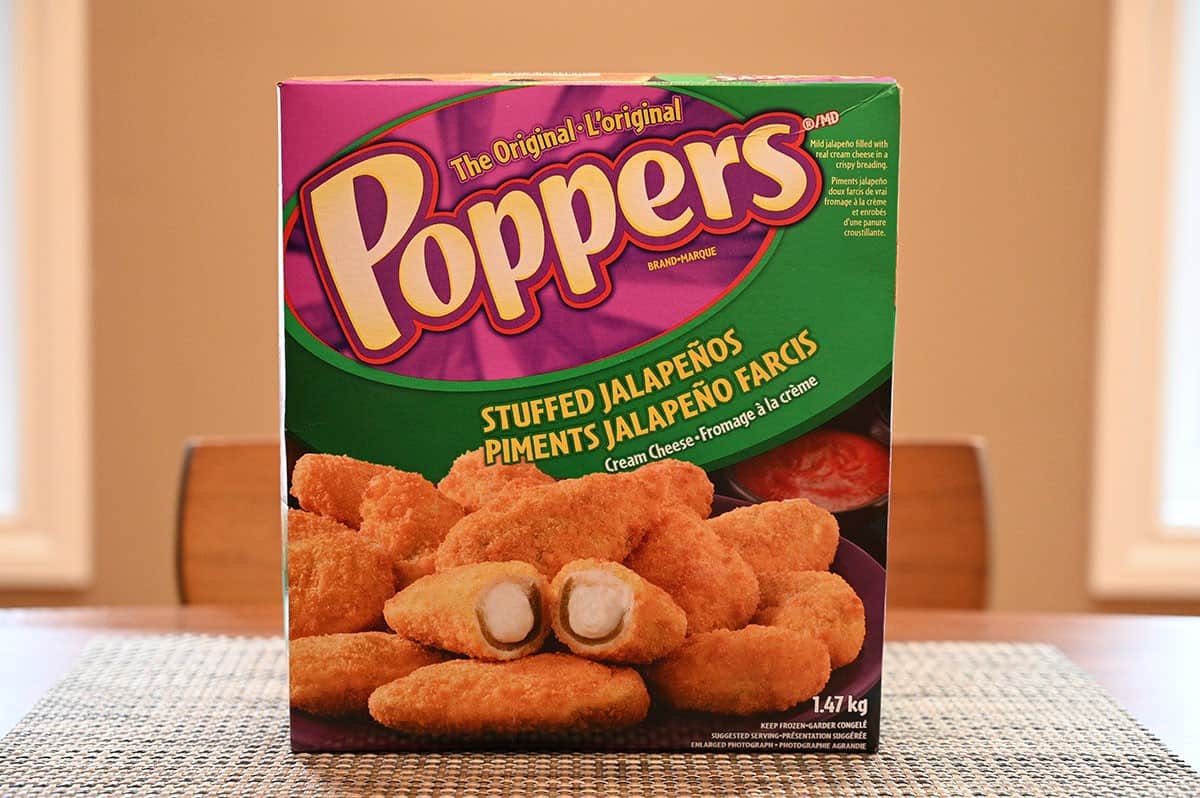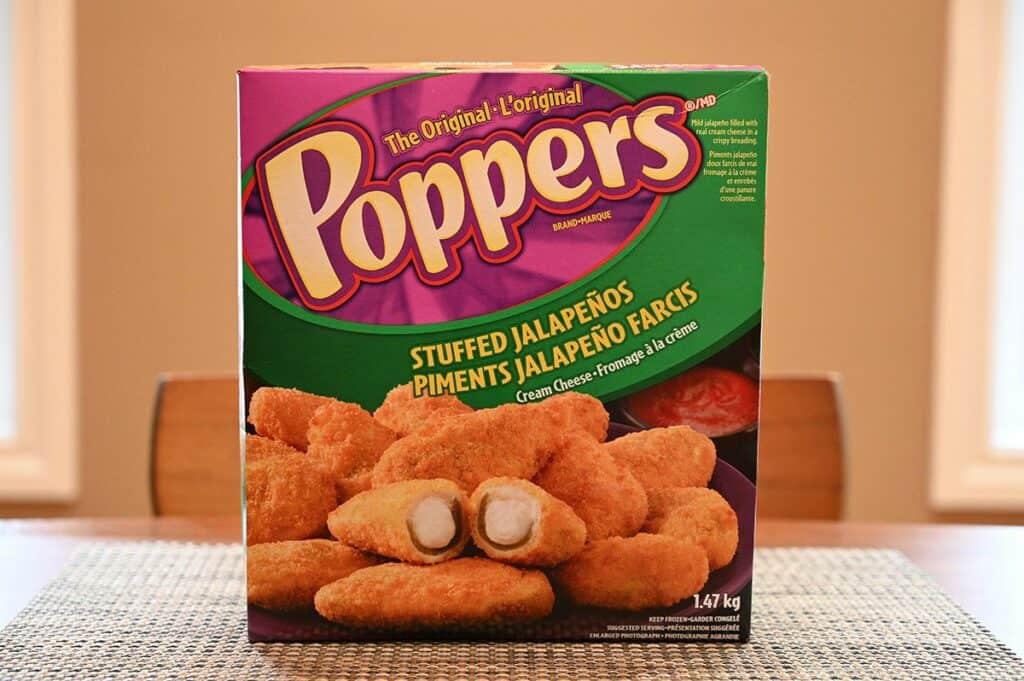 Today I'm reviewing the Costco Original Poppers. These Costco jalapeno poppers have been around in the freezer section for a long time but I never picked them up because I usually don't like any spicy food so assumed these would be too hot for my liking.
I've reviewed a few other popular Costco freezer aisle appetizers! The Costco Wholly Veggie Buffalo Cauliflower, Costco Cuisine Adventures Everything Franks In a Blanket, Costco Tipiak French Cheese Bites, Costco TGI Fridays Loaded Potato Skins and the Costco Pierre Signatures Angus Beef Burger and Cheese.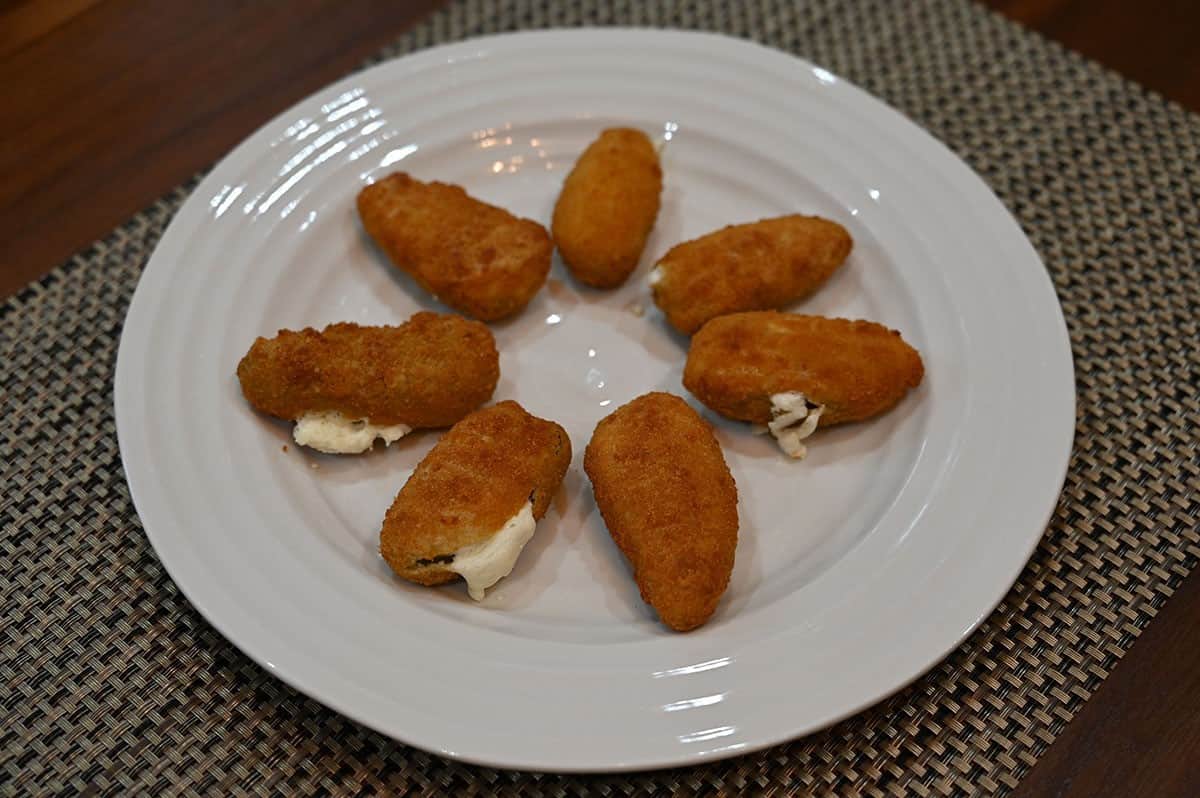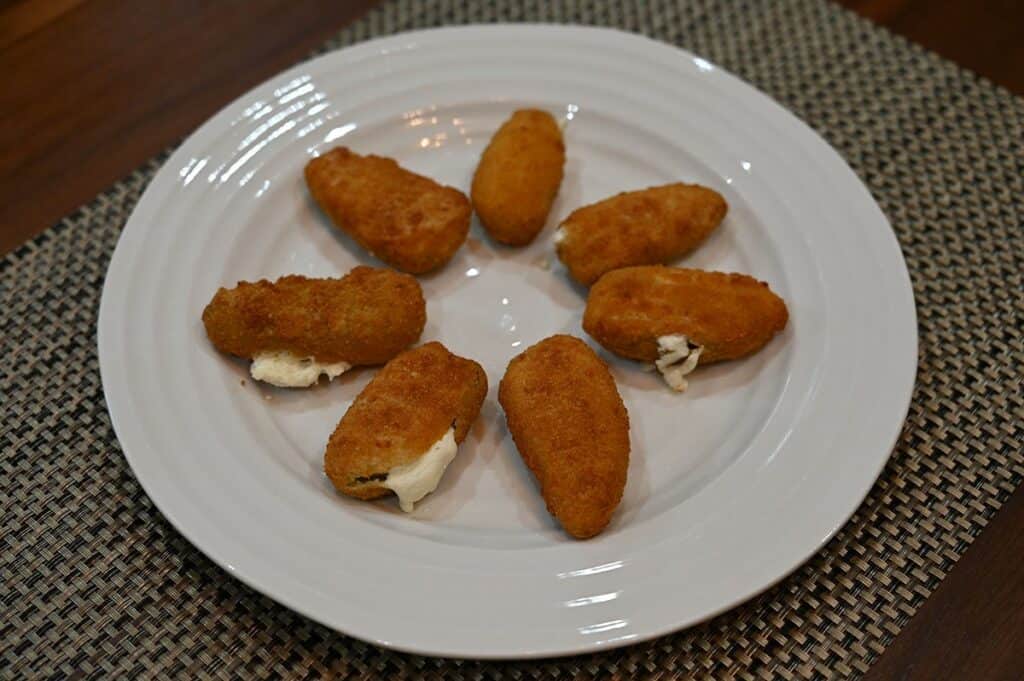 Location in Store
You can find these Costco jalapeno poppers in the freezer aisle near all the other frozen appetizers. The item number is 23877.
Taste
Oh my gosh these are good! They're basically like a halved jalapeno filled with cream cheese and wrapped in a breaded mixture. They have a little bit of heat but not too much and the cream cheese has a cooling effect.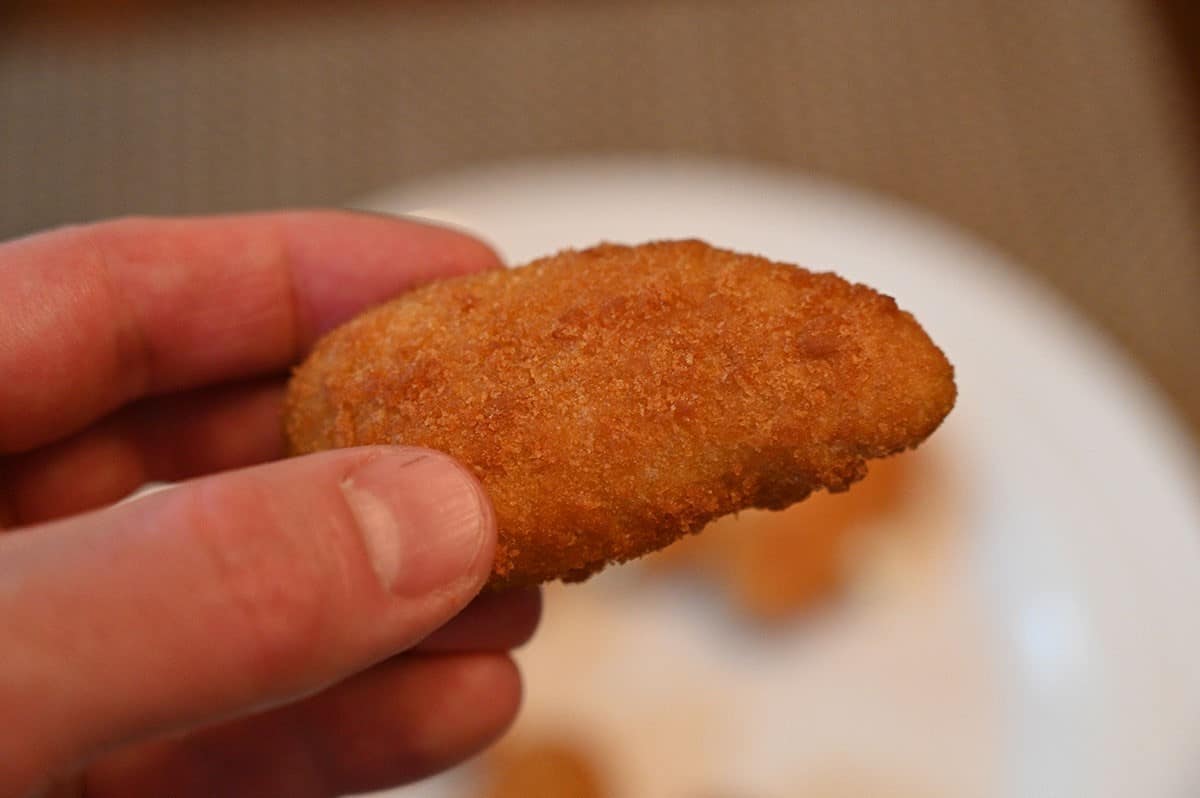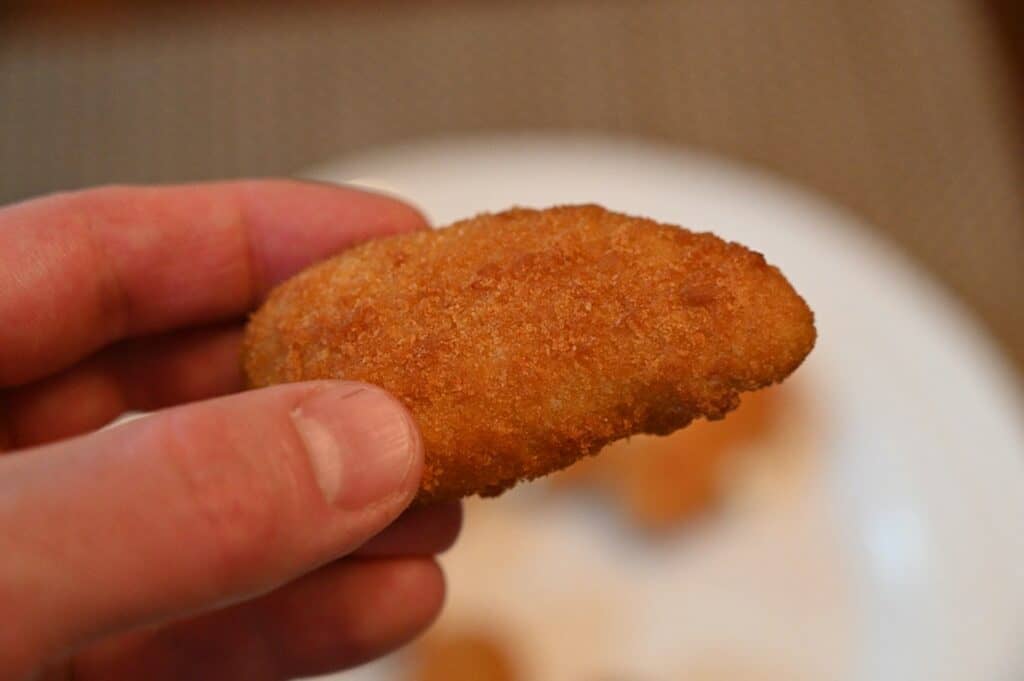 There's a generous amount of cream cheese filling and the outside got golden brown and crispy in the oven.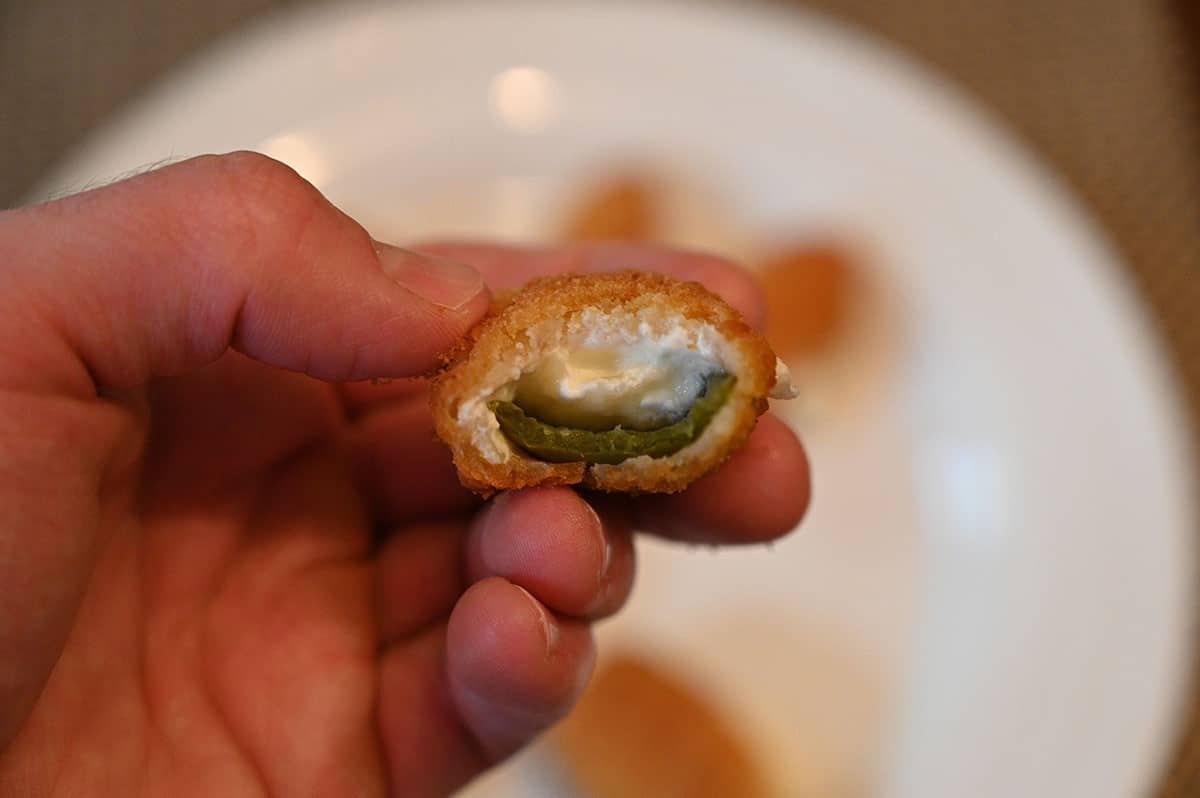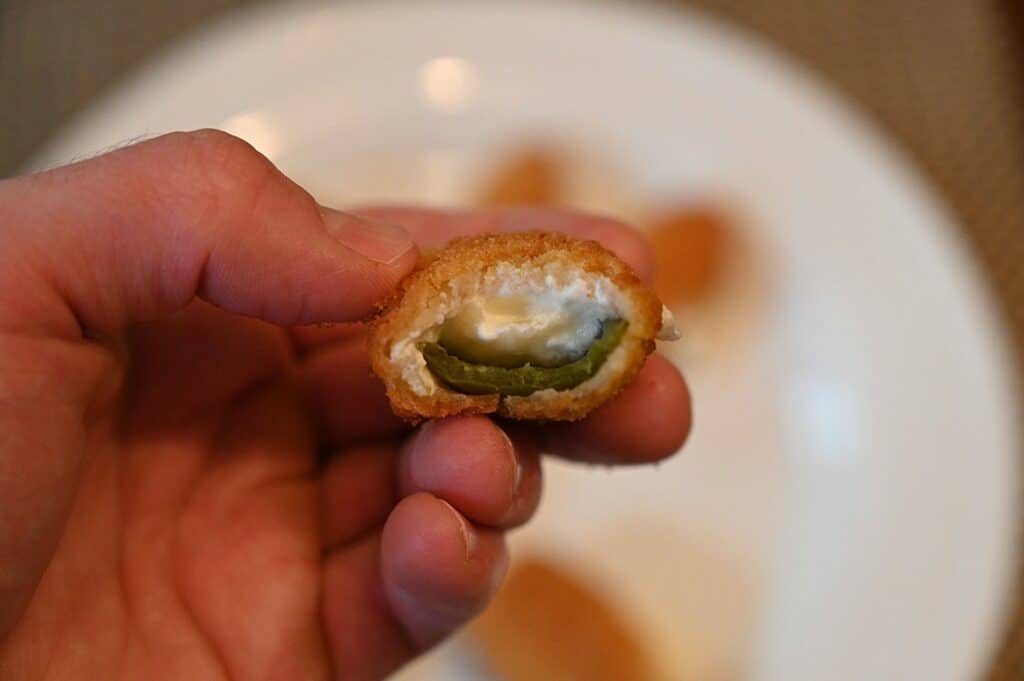 The jalapeno inside has more heat than actual flavor and isn't as spicy as jalapenos usually are. I think that's because the inner membrane and seeds have been removed. I love how cheesy, crispy and delicious these Costco stuffed jalapenos are.
Cost
I paid $14.99 Canadian for the 1.47 kg box of jalapeno poppers from Costco. The price is actually quite reasonable as there's a ton of jalapeno poppers in one box.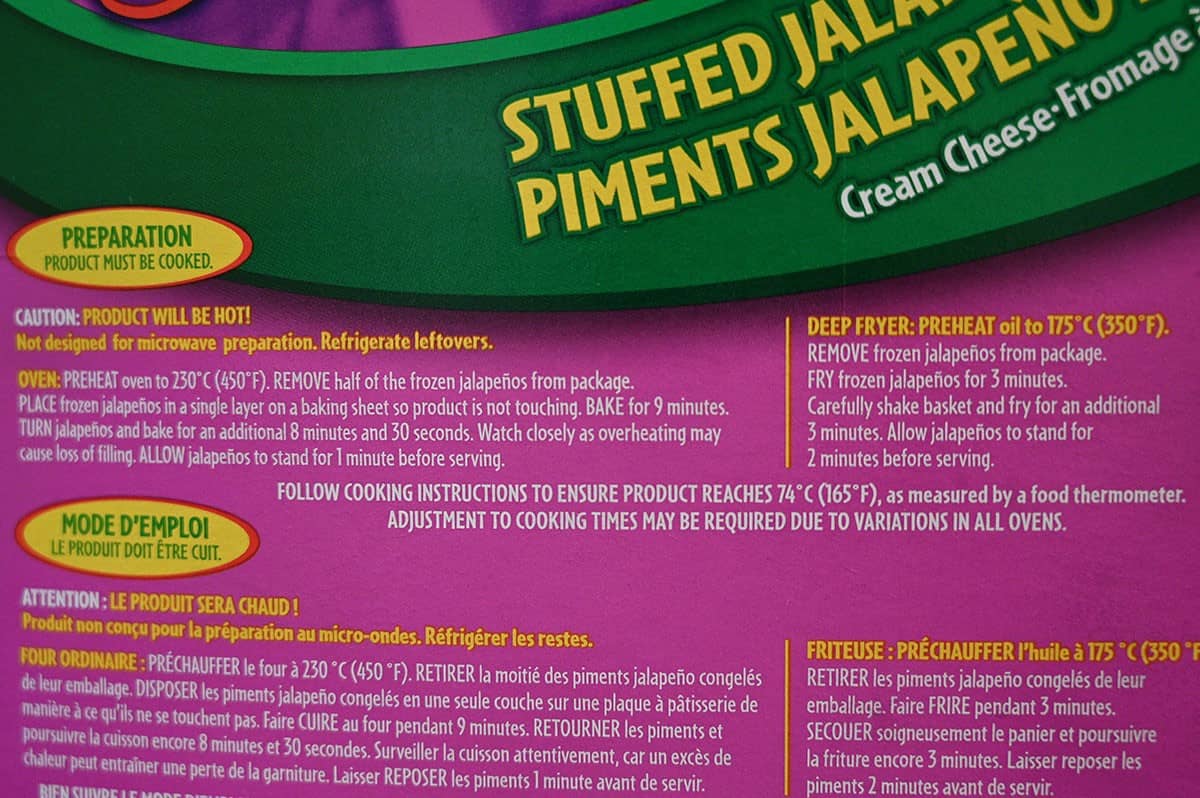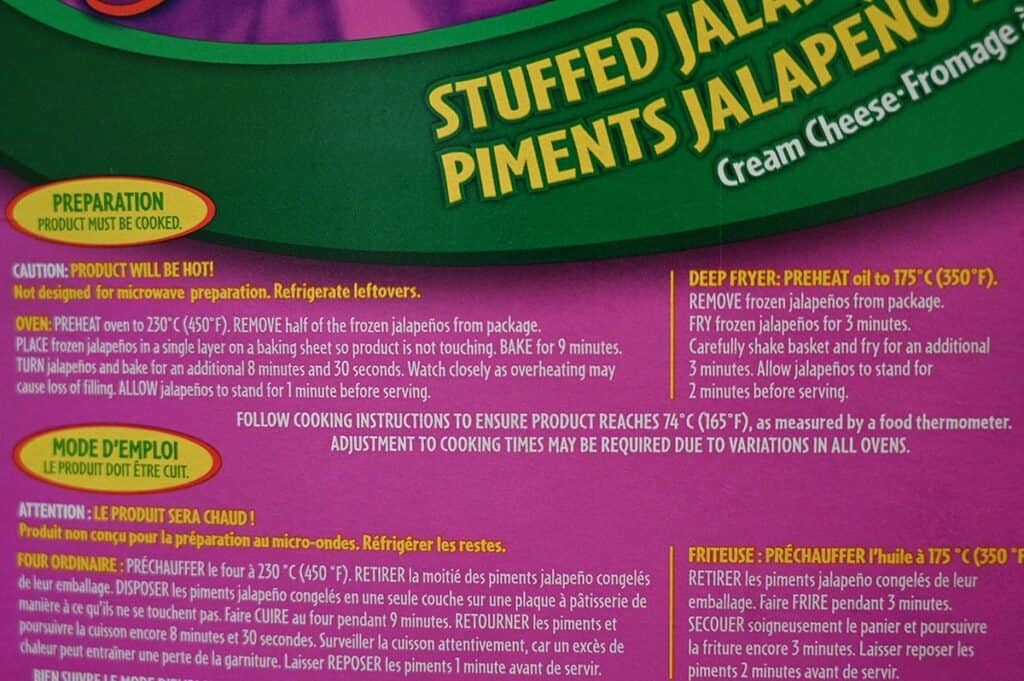 Convenience
The jalapeno poppers need to be kept in the freezer and the best before date on the box is almost a year from the date I purchased them.
I don't have any air fryer so I heated the poppers in my oven and they turned out fantastic. Golden, brown and crispy but a bit of cream cheese did ooze out of a bunch of them.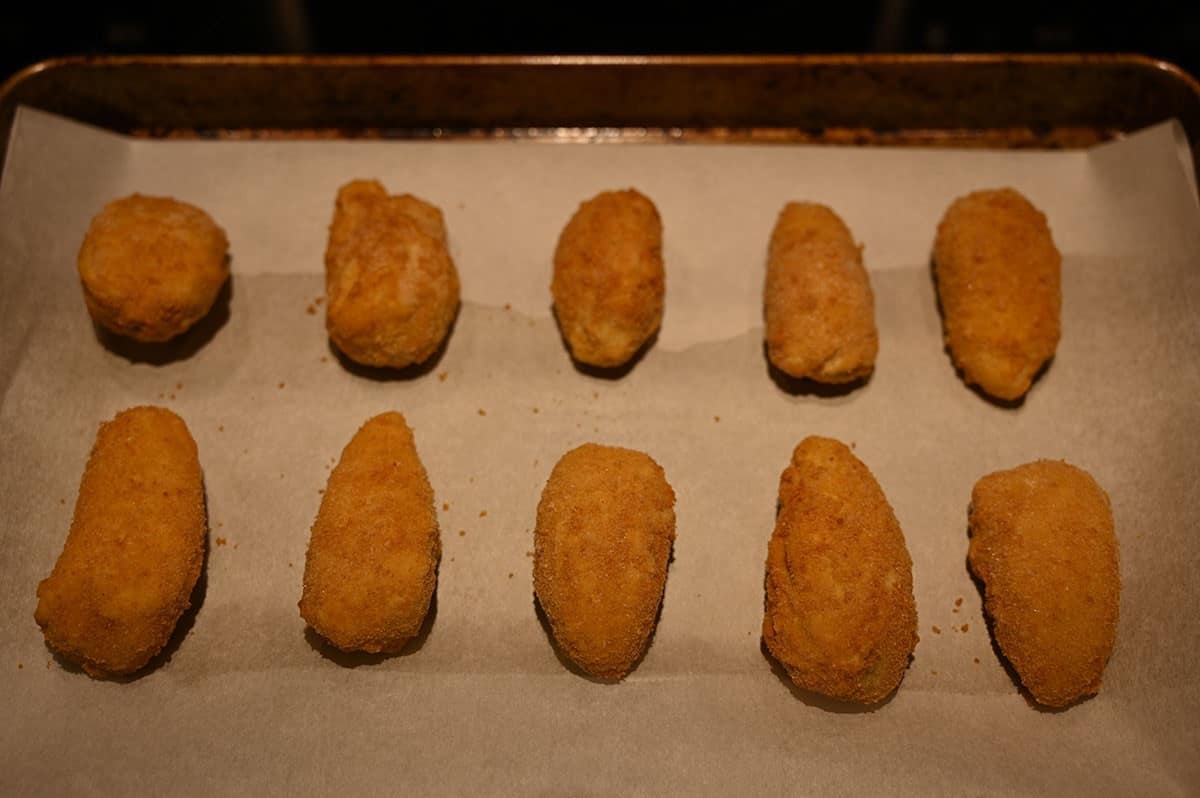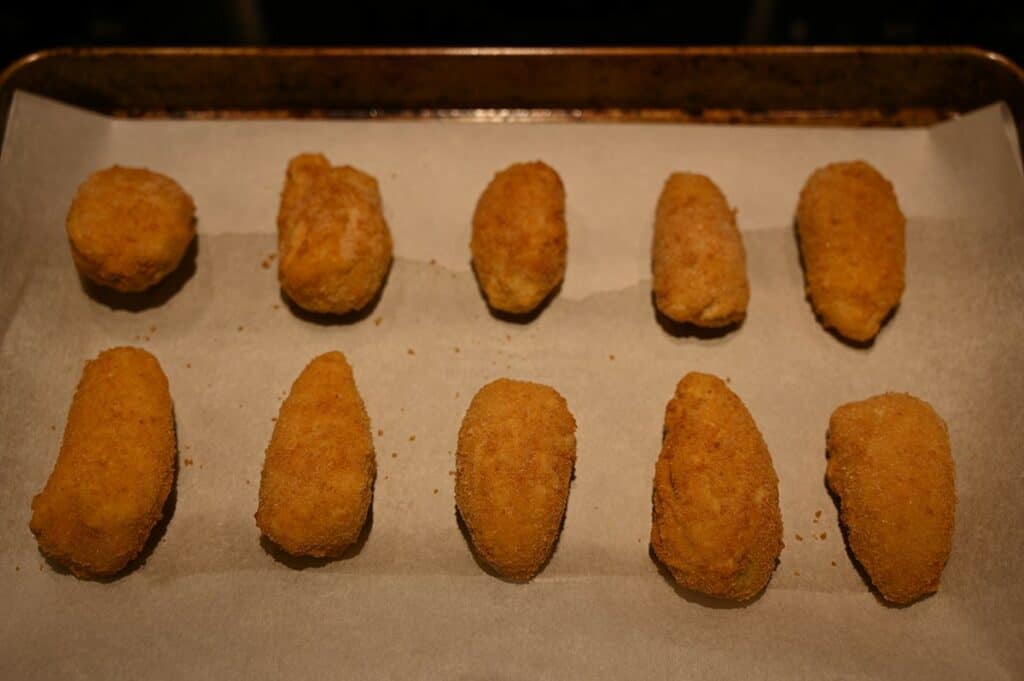 To prepare the poppers using the oven method, you preheat the oven to 450 degrees farenheit. Then put your poppers on a baking sheet and bake for nine minutes. Turn the poppers over and bake for an additional eight minutes and 30 seconds. Allow them to stand one minute before serving.
I didn't bake mine longer than the box recommended but still ended up with filling coming out. Not a big deal because there's a ton of filling to begin with. I enjoyed these just alone and didn't need any kind of dipping sauce.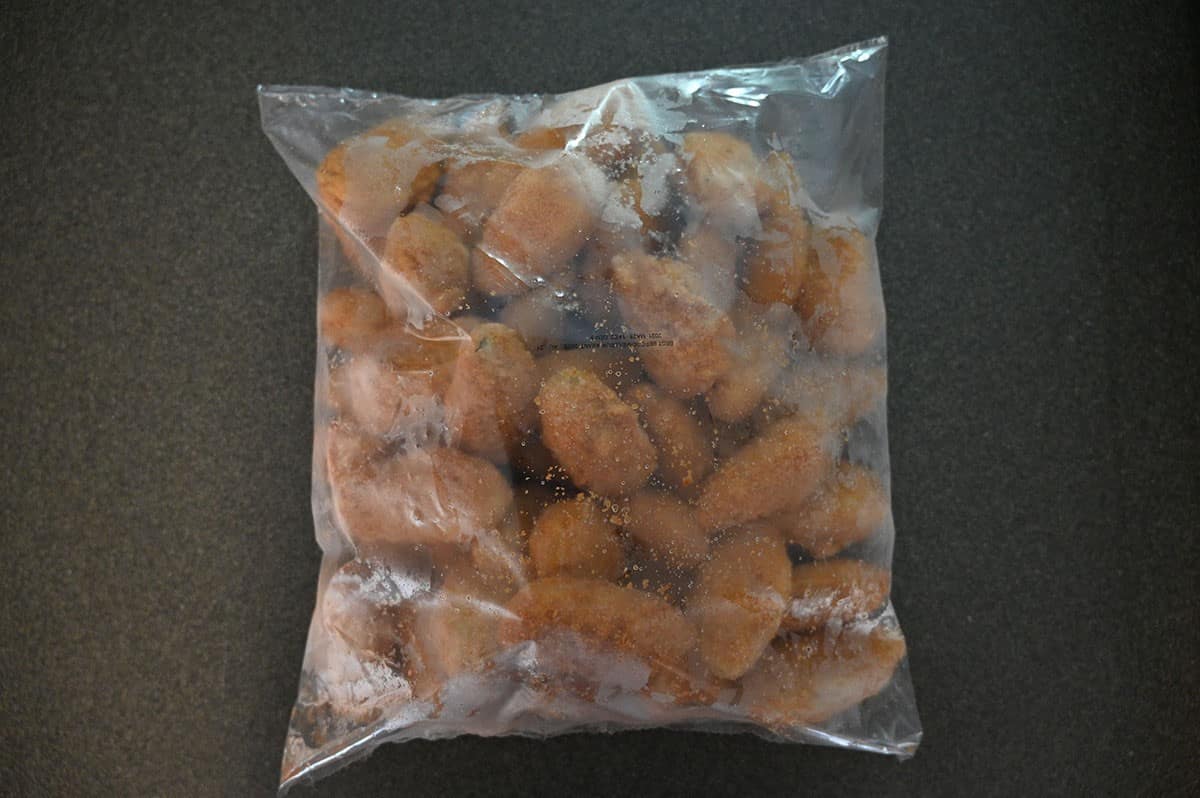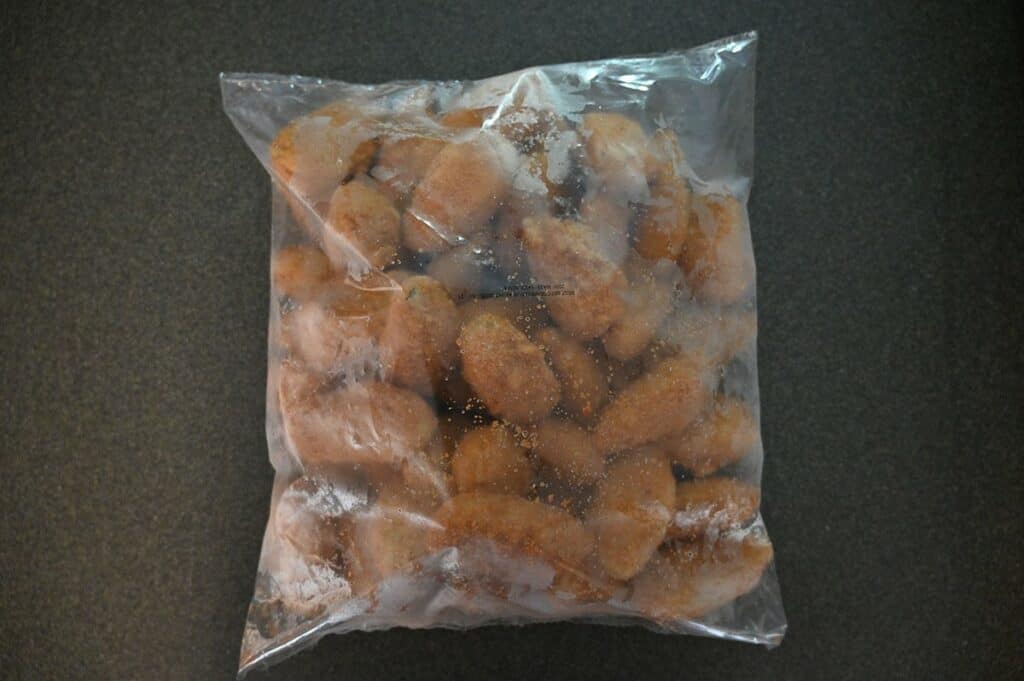 These are perfect for a snack or appetizer. I think most people would love these so you could definitely serve them to guests!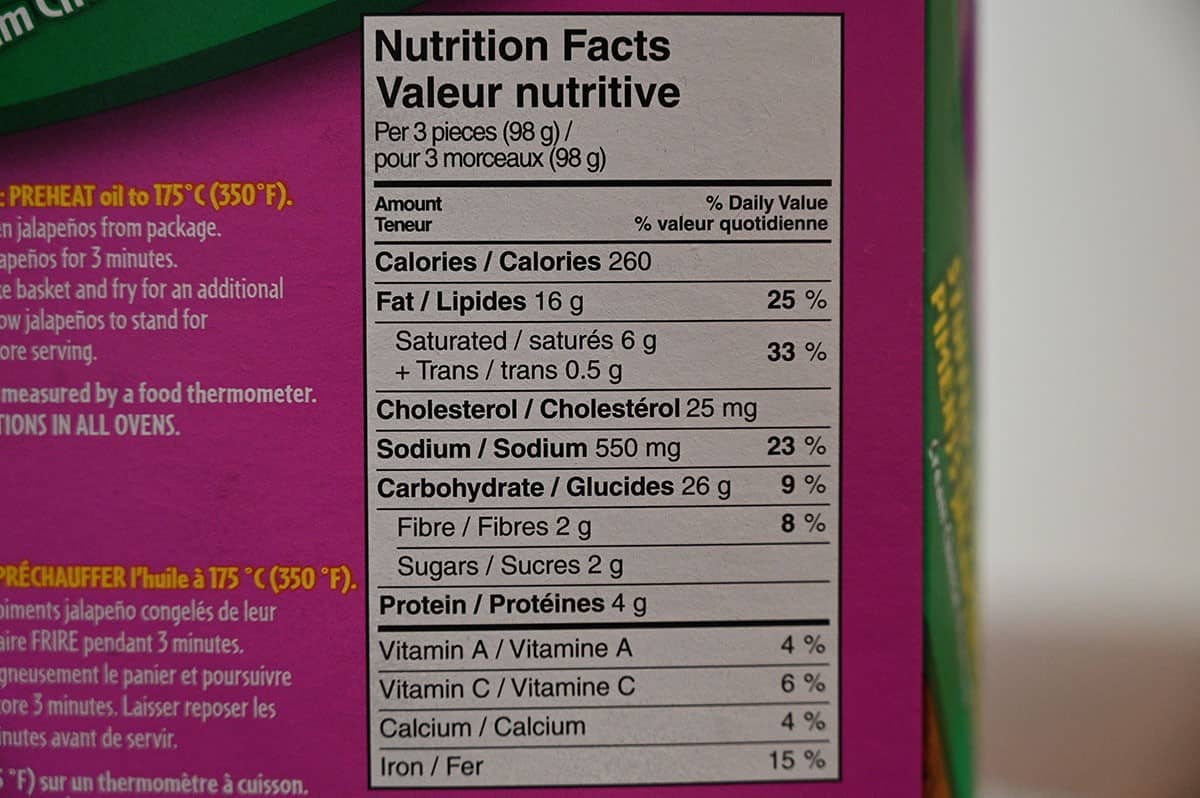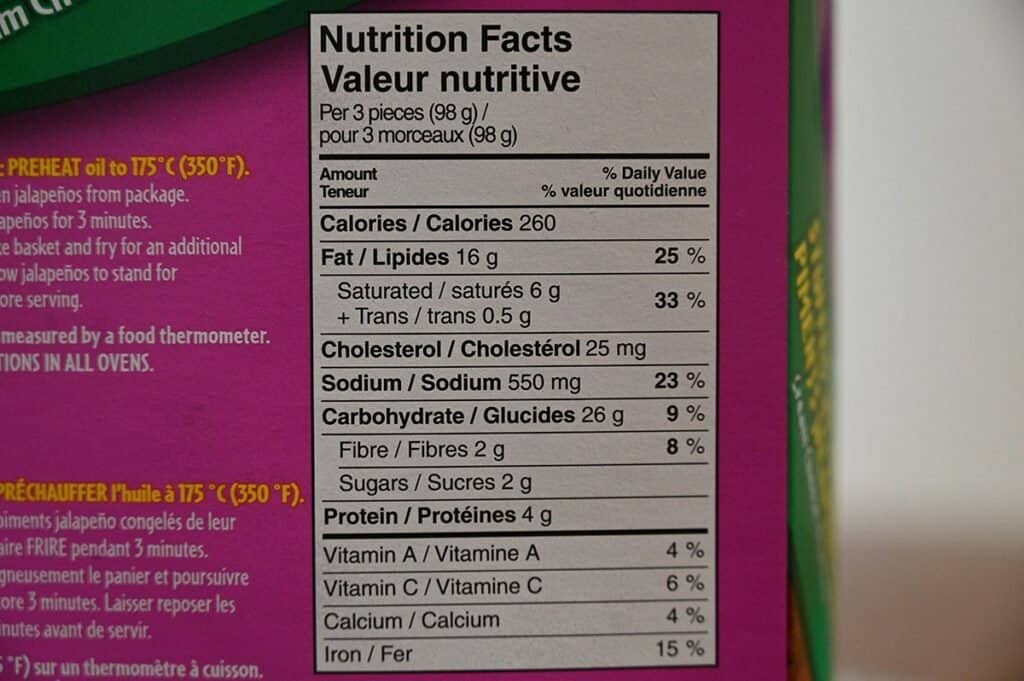 Nutrition
Calories
It's so easy to eat a ton of the jalapeno poppers, they're dangerous! Three pieces is 260 calories, 16 grams of fat, 550 mg of sodium, 26 grams of carbohydrates, two grams of fibre, two grams of sugar and four grams of protein.
These have a decent amount of calories, fat and sodium for only three poppers! I easily had three of these as an appetizer when I was hungry.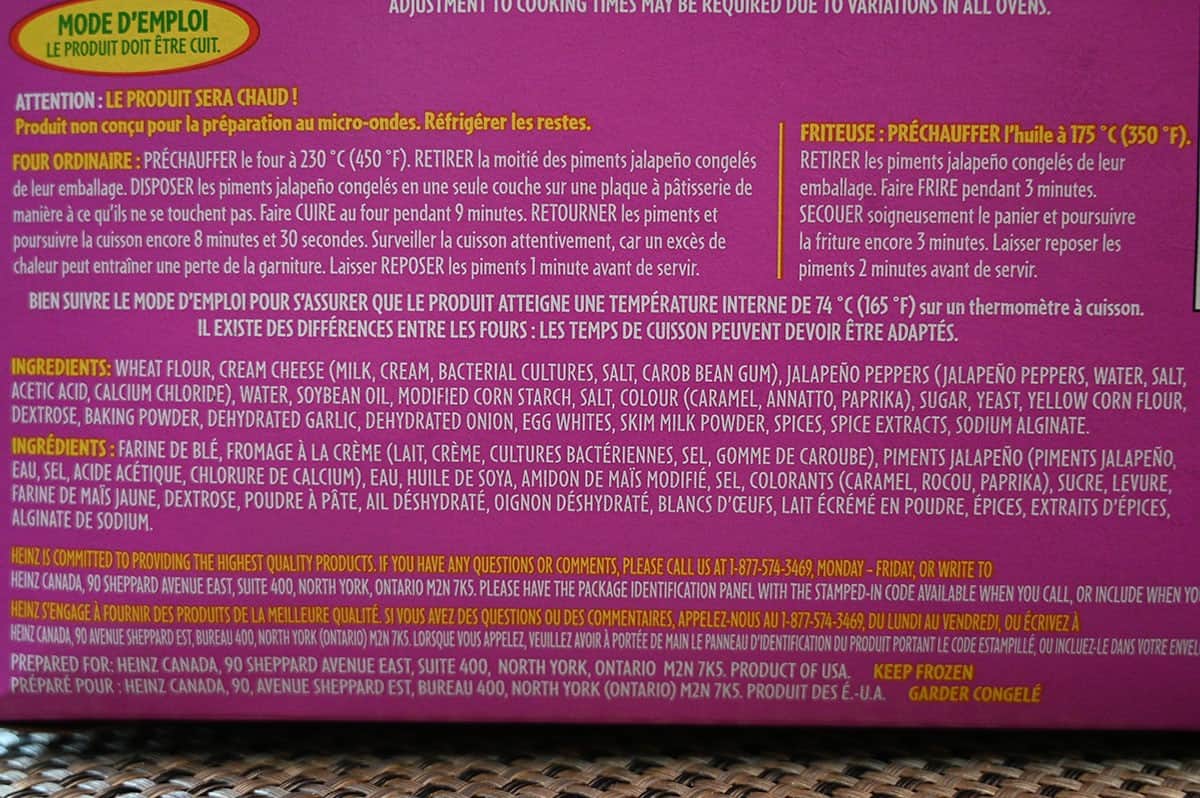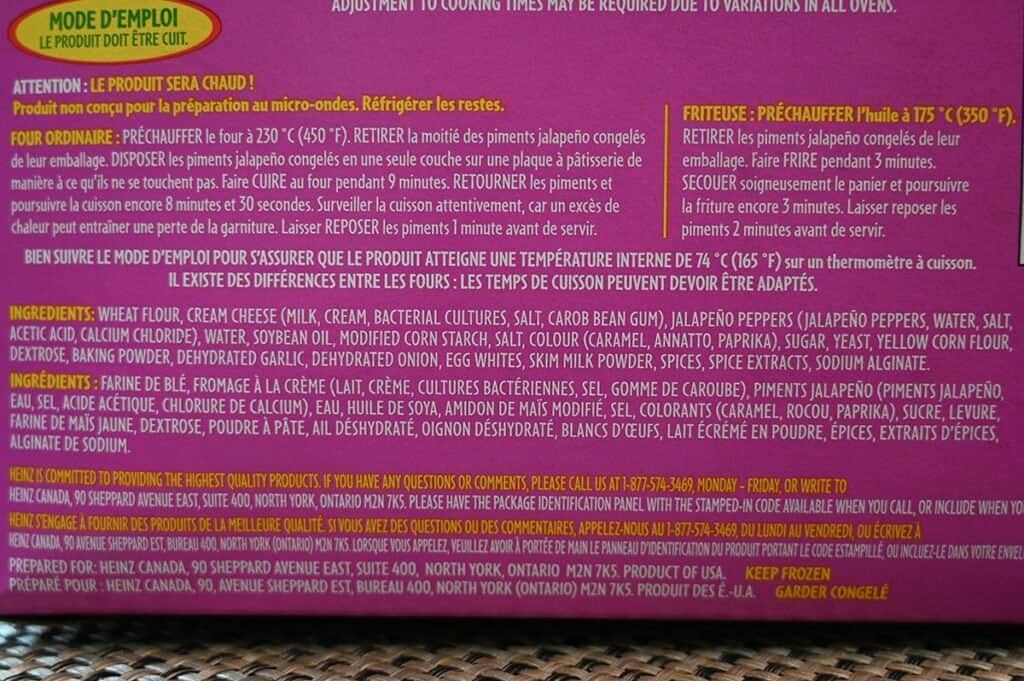 Ingredients
The ingredients listed and typical and what I'd expect to see. The first two ingredients are wheat and dairy, so these are definitely not gluten-free or dairy-free. Unfortunately, there's very little nutritional benefit in these jalapeno poppers.
Scoring
Taste: 8.5/10
Cost: 8/10
Convenience: 8/10
Nutrition: 1/10
Overall
Must buy!
Even if you don't like hot food I totally recommend trying these, they're absolutely yummy!
Have you tried these? What did you think of them?
---
Please note that this review was not paid for or sponsored by any third party. This product was purchased by Costcuisine for the purpose of producing this review. The opinions in this review are strictly those of Costcuisine. Costcuisine is not affiliated with Costco or any of its suppliers. In the event that Costcuisine receives compensation for a post from the manufacturer of a product or some other third party, the arrangement will be clearly disclosed (including where the manufacturer of a product provides Costcuisine with a free sample of the product).