We enjoy eating stir-fry, but it's a lot of work to make a good one! I was intrigued when I saw this Pulmuone Teriyaki Stir-fry Udon at Costco, particularly because it isn't frozen (just refrigerated). Is this the easy home stir-fry hack you've been waiting for?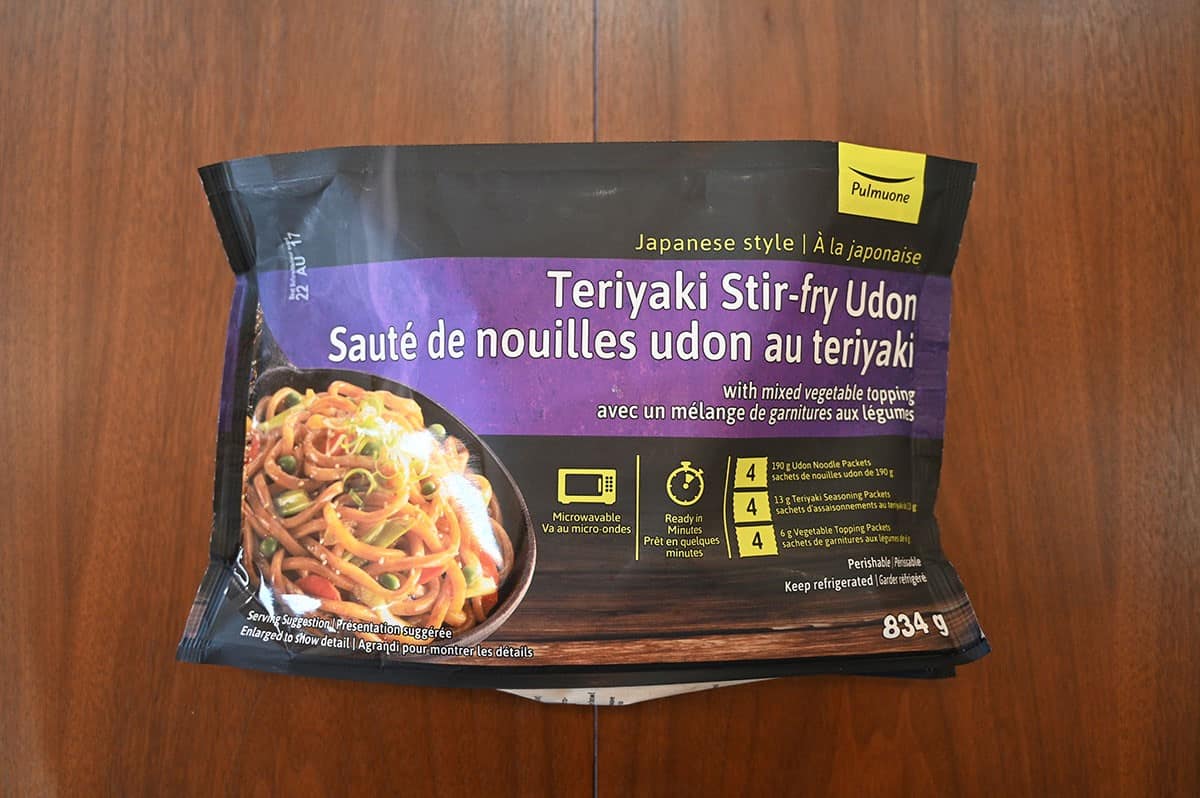 Today I'm reviewing the Costco Pulmuone Teriyaki Stir-fry Udon! I found this during a recent Costco trip and haven't tried it so wanted to review it!
Other similar products I've reviewed are the the Costco Stoney Creek Thai Coconut Chicken, Costco Authentic Asian Vegetable Pad Thai, Costco Ajinomoto Tokyo Style Shoyu Ramen with Chicken, Costco Ajinomoto Vegetable Yakisoba and the Costco Arumi Japchae Korean Style Stir-Fried Glass Noodles.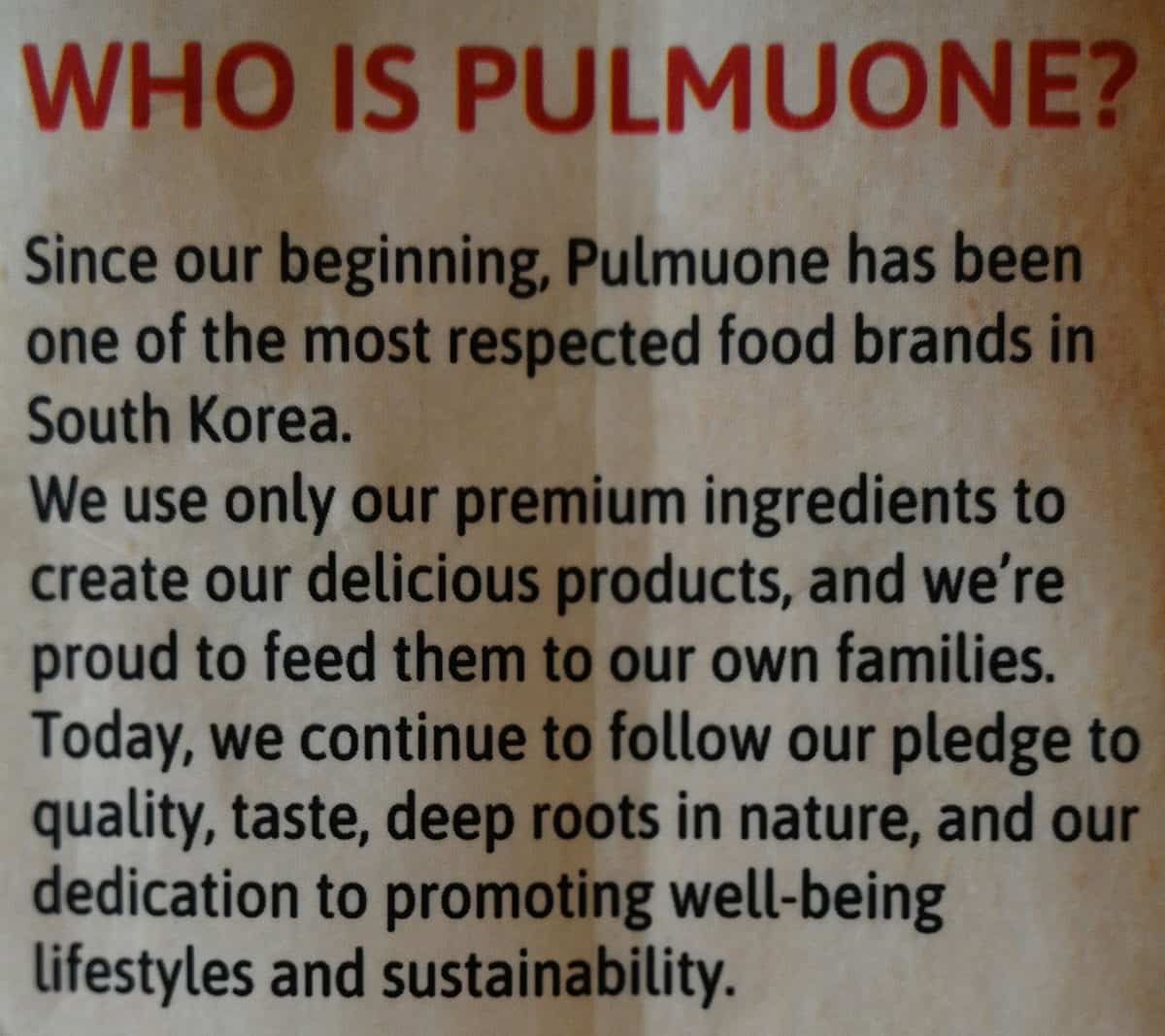 Location in Store
You can find the teriyaki stir-fry udon in the refrigerated section at Costco near the fresh pasta. The item number is 1603399.
Taste
Udon noodles have always been my least favorite kind of noodle due to their size and shape. They remind me of something that lives in the ground so I always prefer to get rice noodles or chow mein. I wanted to try this stir-fry from Costco despite my worry about the noodles turning me off the dish.
The stir fry is really tasty! The dried vegetables, sesame seeds and especially the teriyaki seasoning give it a ton of flavor. You really notice the teriyaki flavor and there's a touch of heat as well. There aren't many dried vegetables in the green packets, so they function more as added flavor and texture than a true vegetable component in the stir fry.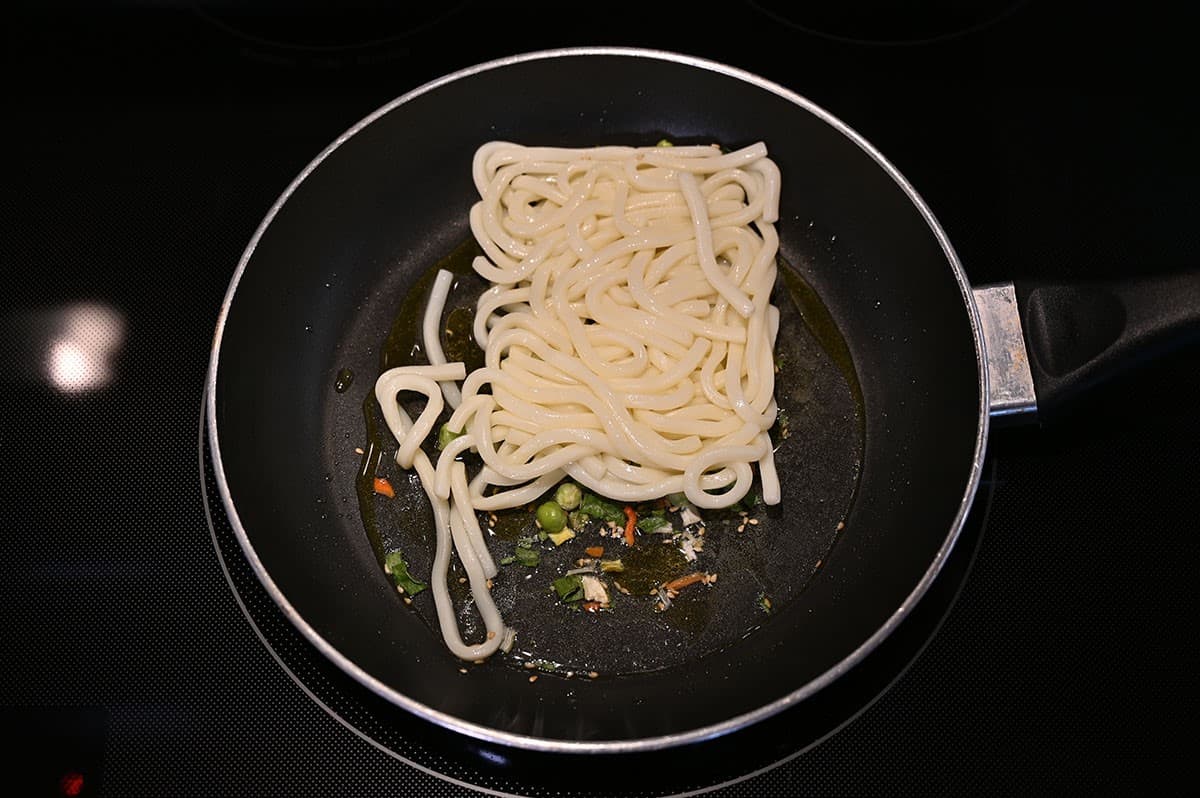 The udon noodles have a great texture.  They're chewy, but not too soft and they're very satisfying. There's plenty of teriyaki seasoning to cover them well.
My only complaint about this stir fry is that it's more of a noodle and seasoning base than a true meal, at least in my opinion. It needs more vegetables and some protein! I think there's probably enough teriyaki seasoning that if you did add these things, you wouldn't need too add additional sauce/seasoning, but I don't know for sure.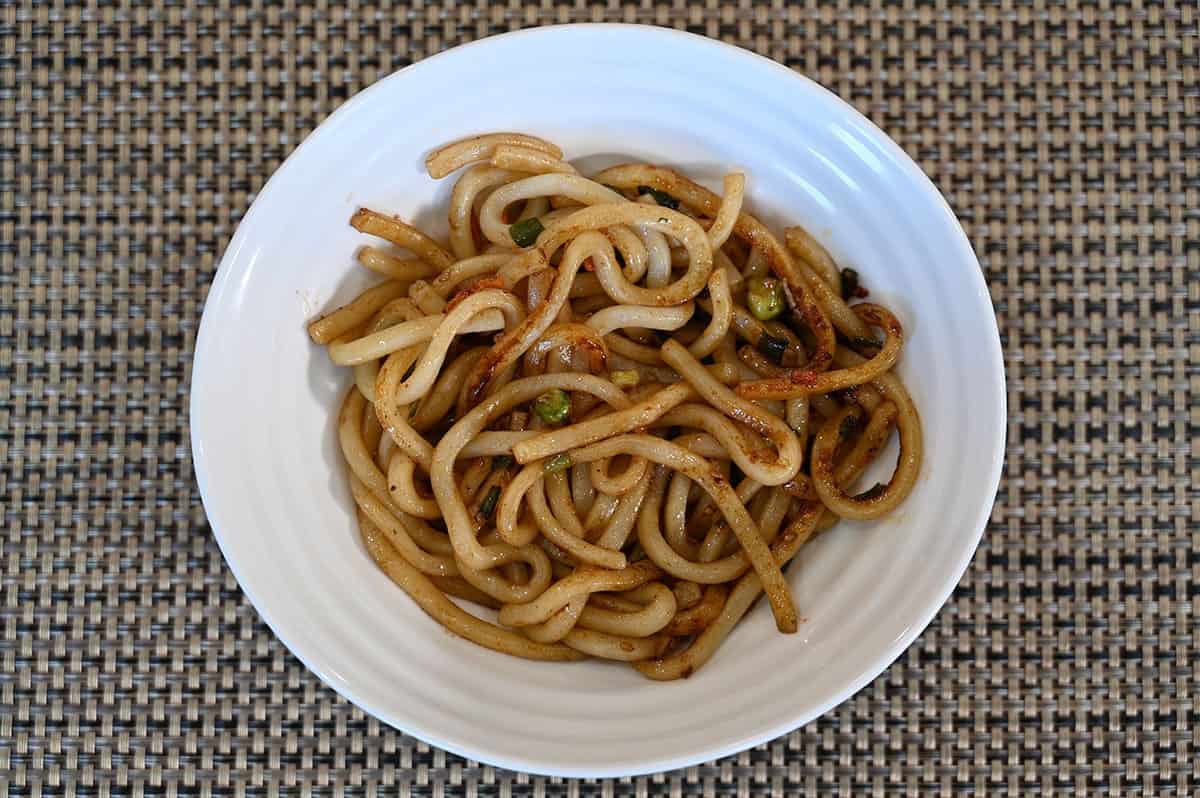 It also wouldn't be very easy too add vegetables and meat – it would kill the quick prep time. Maybe if you precooked some in a teriyaki marinade you could just mix them in?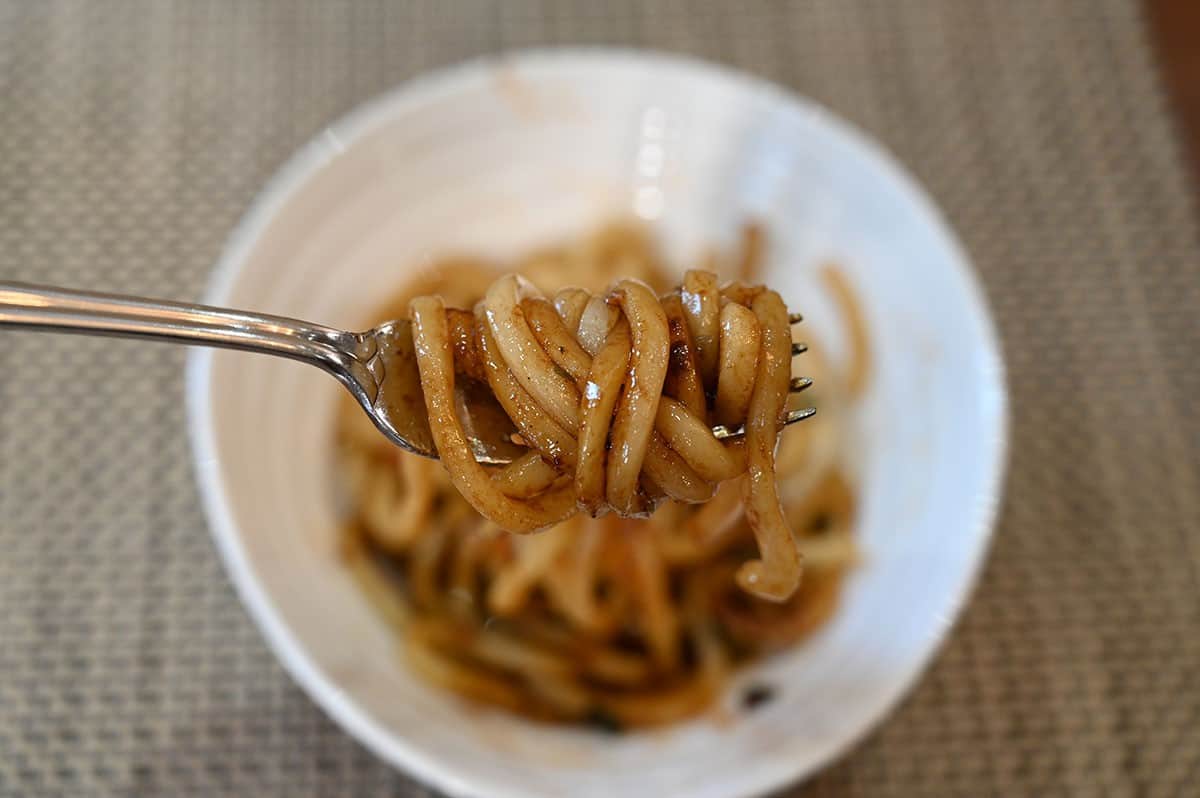 Cost
The cost of this Costco stir-fry meal is $11.99 Canadian and that includes four packets of noodles, four packets of teriyaki seasoning and four packets of vegetables. I think I'd rather pay a bit more to have meat and way more vegetables. For just noodles and seasoning this is a bit expensive.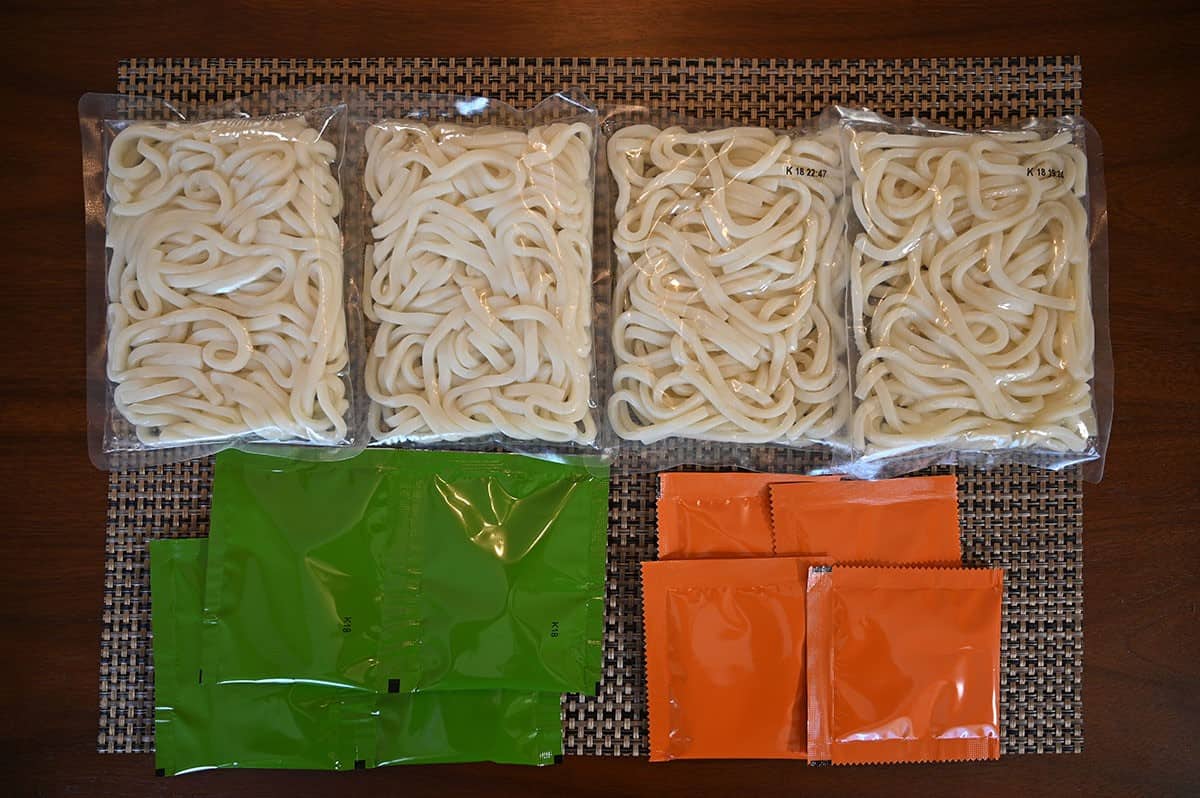 Convenience
I cooked my noodles using the stove-top method because I was skeptical about how well a stir fry would turn out in the microwave. It was still really easy to do. I was surprised at how short the recommended cook time was. I ended up cooking my stir fry slightly longer, about four minutes total. It was nice and warm when I finished, but if you want it piping hot, you might want to cook it a little longer.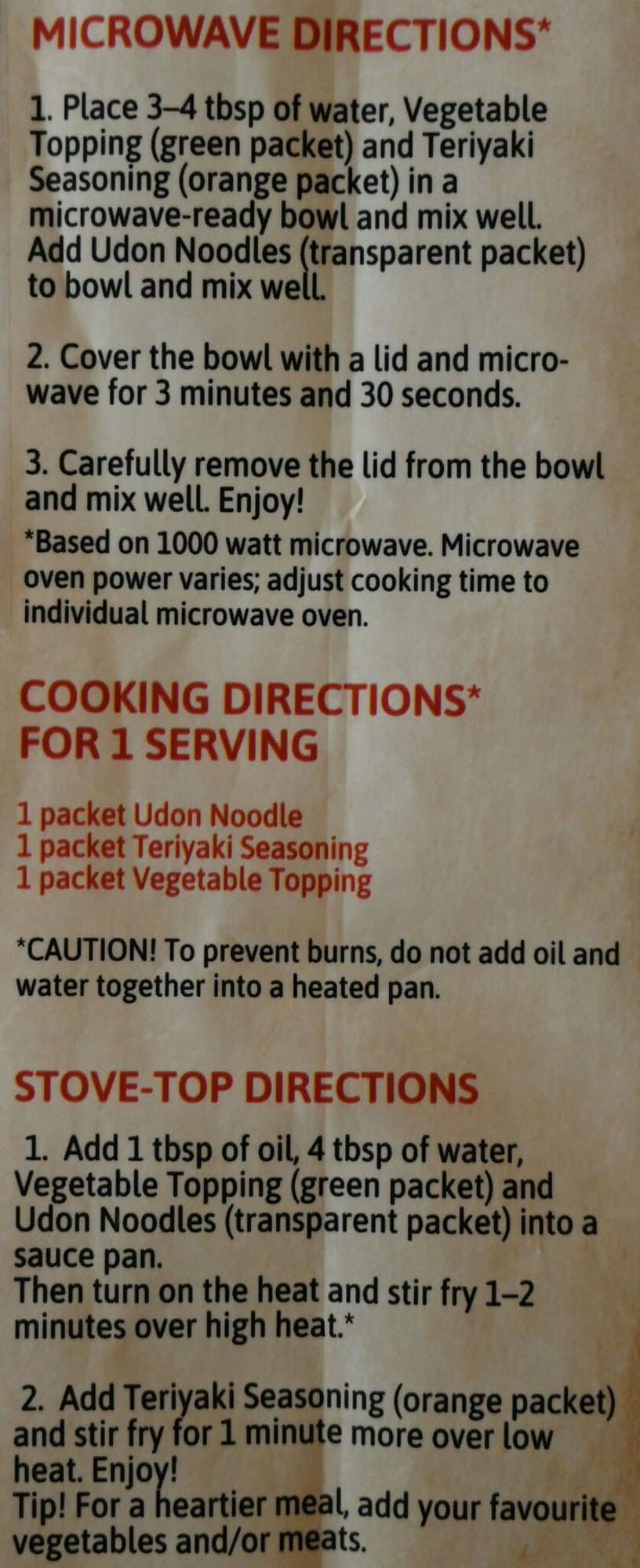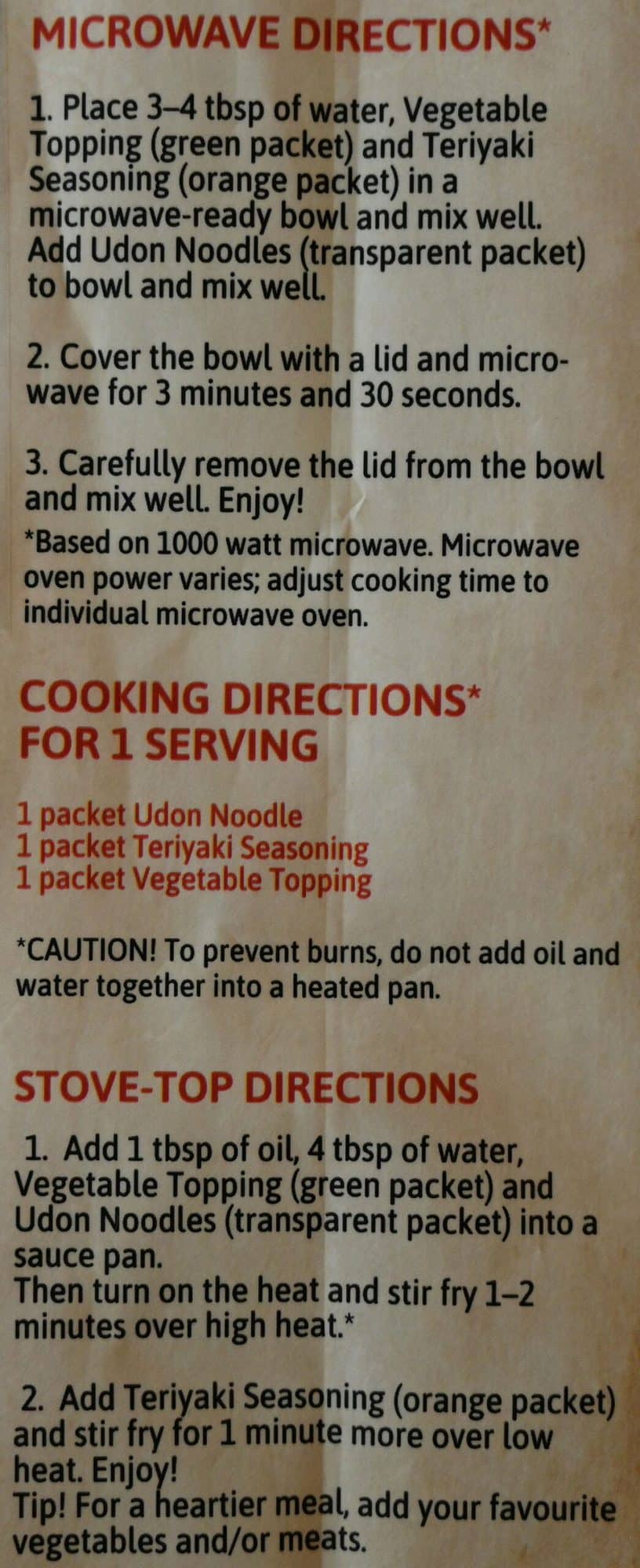 The green packet that you add in at the beginning has some dried vegetables and sesame seeds. The orange packet that you add in later on is the teriyaki seasoning. The teriyaki seasoning gives it a nice color in addition to adding flavor.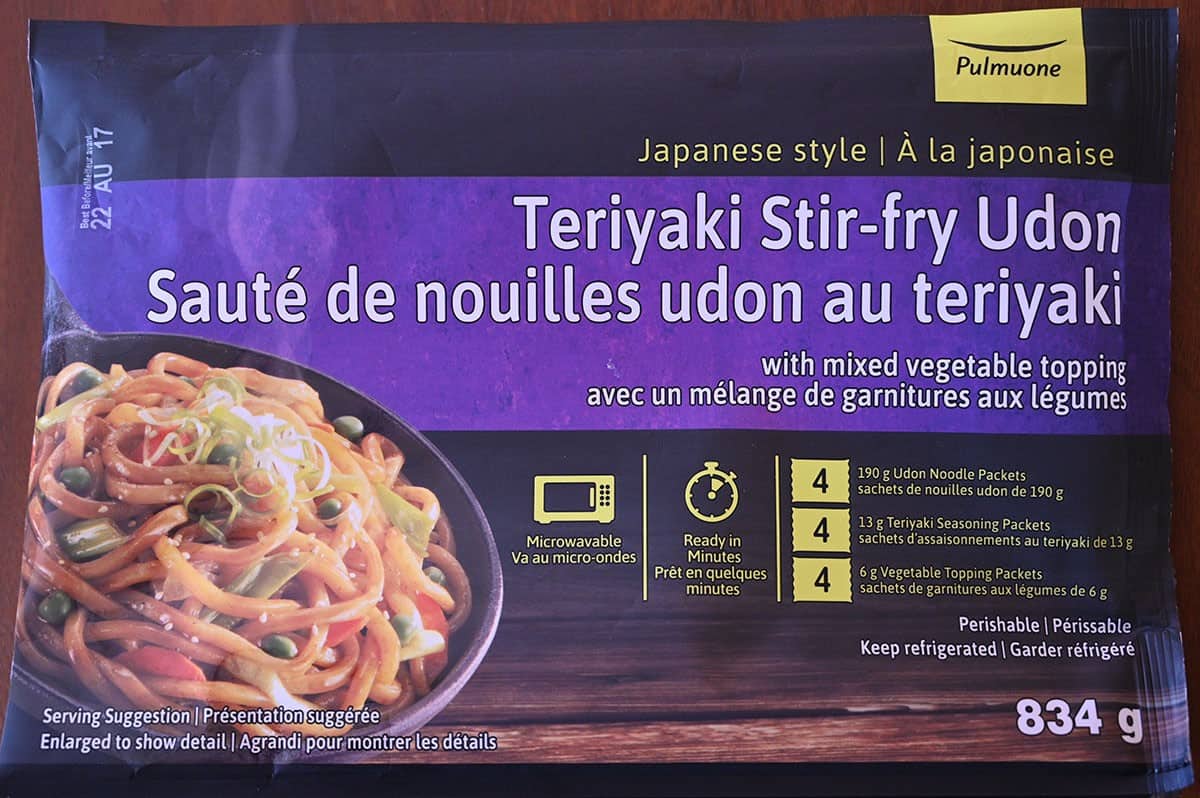 The best before date is about a month from the date I purchased the stir-fry from Costco and it needs to be kept refrigerated.
Nutrition
Calories
For one packet of noodles, teriyaki seasoning and vegetable topping combined there are 370 calories, six grams of fat, 72 grams of carbohydrates, three grams of fibre, nine grams of sugar, seven grams of protein and 820 grams of sodium. The sodium is a little high or someone watching their intake. Also the carbs are high for someone who is on a low carb diet.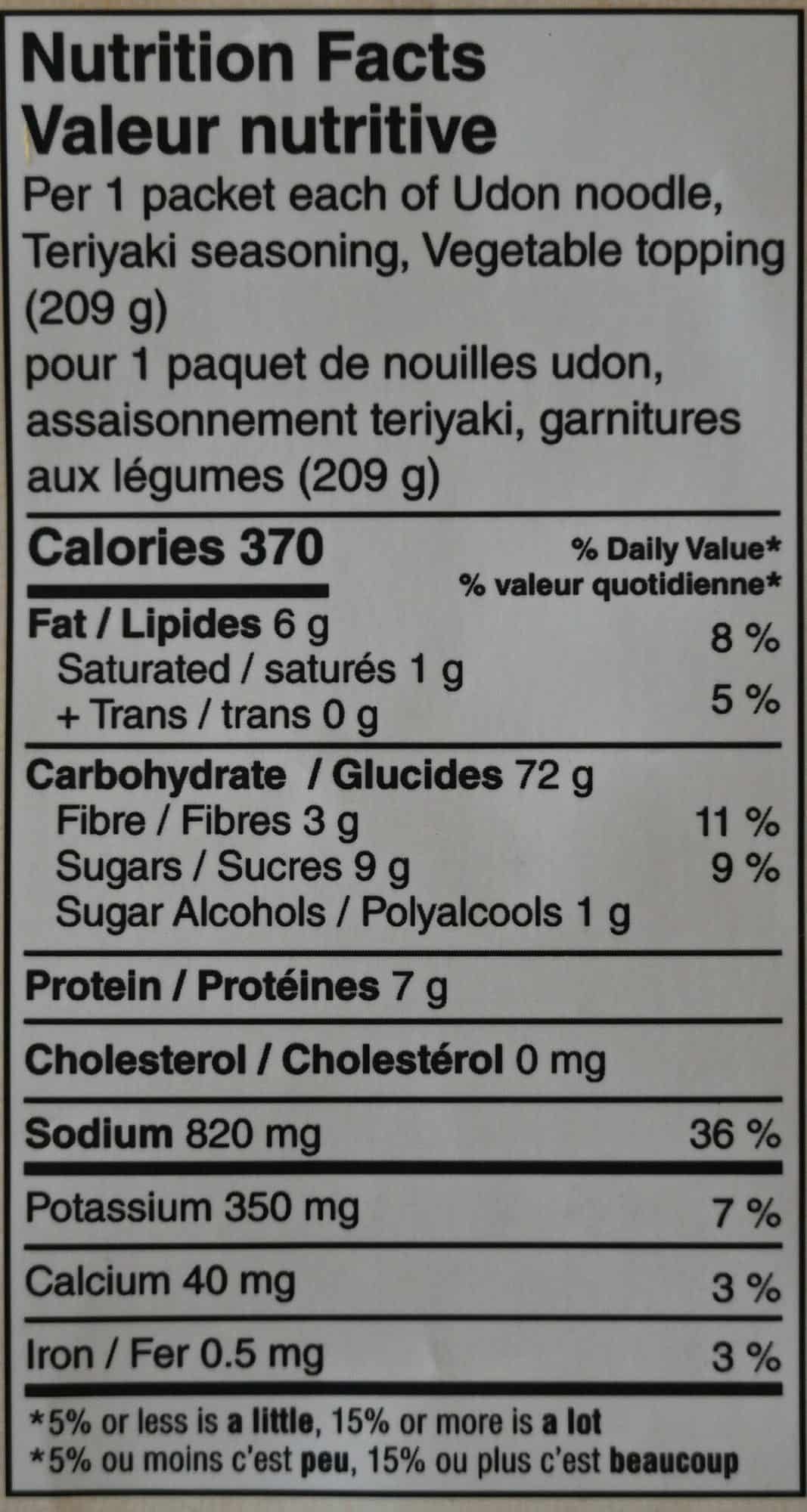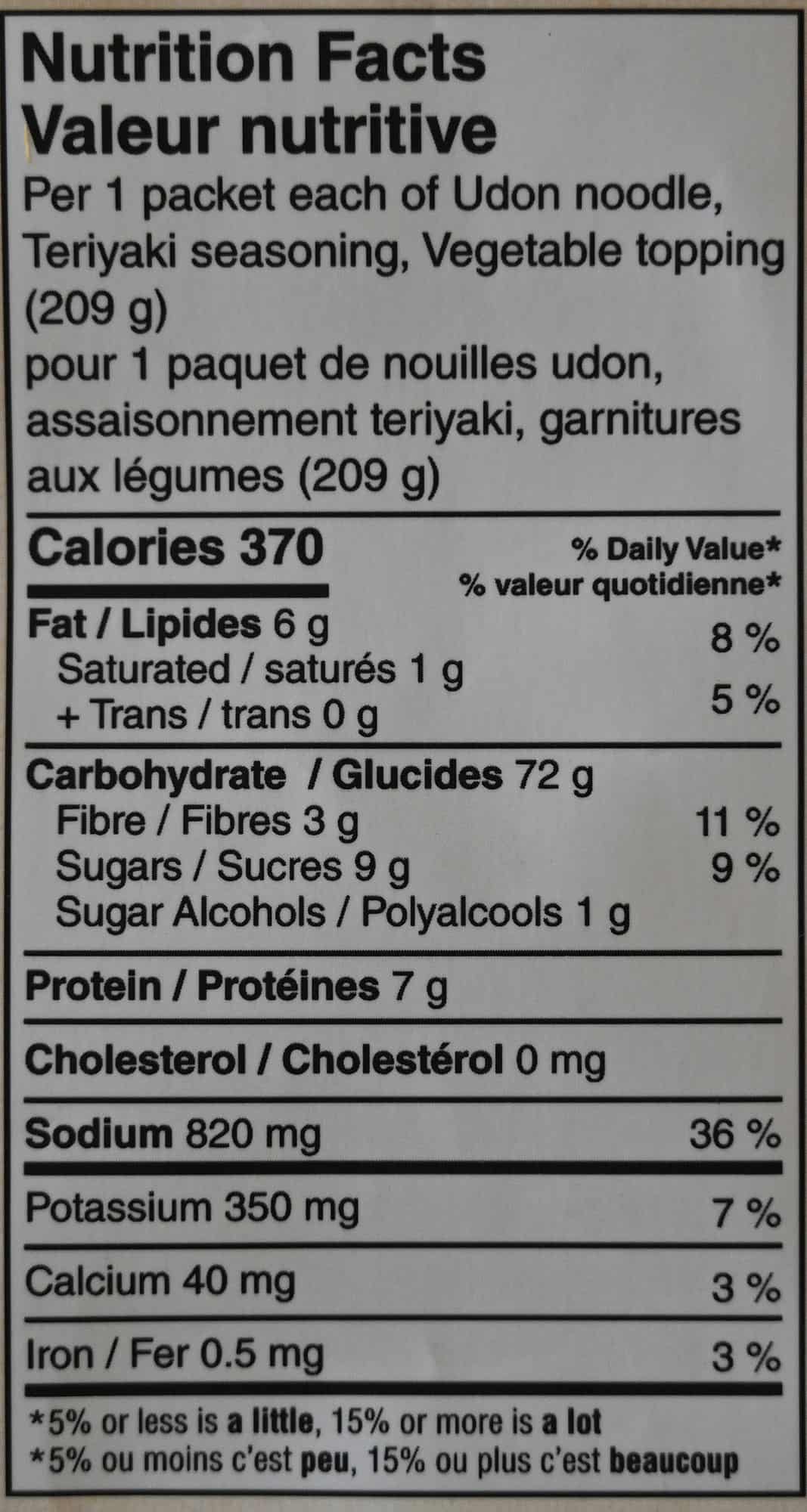 Ingredients
I find it interesting that there's so many different kinds of fish in the sauce! This is definitely not gluten-free so anyone who is Celiac should steer clear. Both the noodles and sauce are full of unhealthy ingredients and ones that sound very chemical based to me.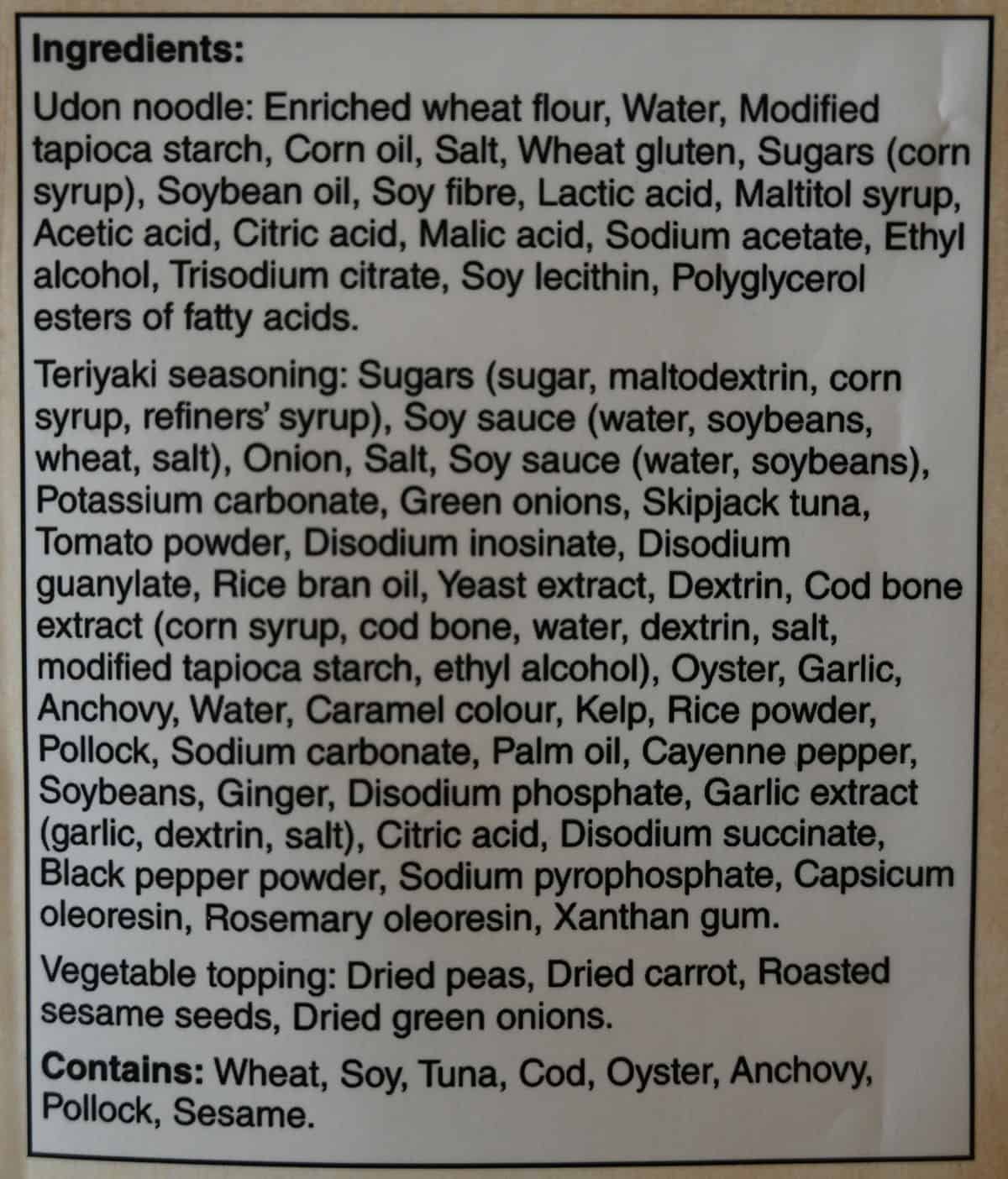 Scoring
Taste: 8/10
Cost: 7/10
Convenience: 7 on it's own, lower if you add stuff.
Nutrition: 1/10 (needs protein and some real veggies).
Overall
Give it a try!
The Costco Pulmuone Teriyaki Stir-fry Udon is great as a base, but needs extra vegetables and protein to make it a complete meal. .
Have you tried this? What did you think of it?
---
Please note that this review was not paid for or sponsored by any third party. This product was purchased by Costcuisine for the purpose of producing this review. The opinions in this review are strictly those of Costcuisine. Costcuisine is not affiliated with Costco or any of its suppliers. In the event that Costcuisine receives compensation for a post from the manufacturer of a product or some other third party, the arrangement will be clearly disclosed (including where the manufacturer of a product provides Costcuisine with a free sample of the product).