Sweet, creamy and delicious Starbucks Coffee Enhancer is available at Costco!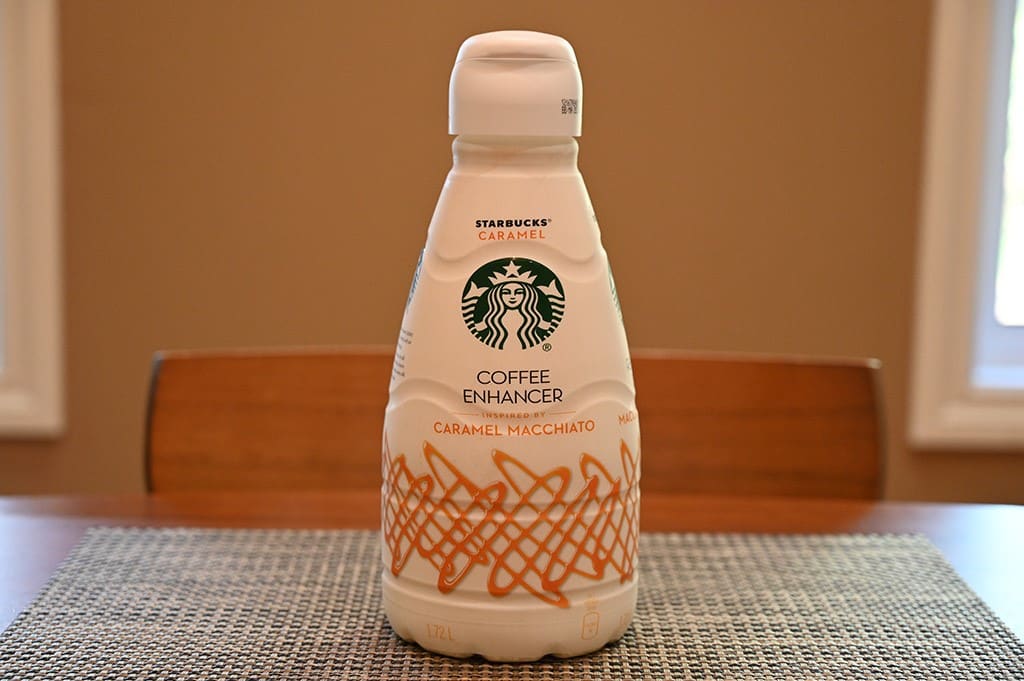 The fall season is upon us and I don't know about you but I absolutely love curling up with a delicious cup of coffee on a chilly fall morning. Costco has just started selling the Starbucks Caramel Macchiato Coffee Enhancer and I decided I needed to try it and review it!
I've reviewed a bunch of Starbucks products from Costco on Costcuisine. The Starbucks Winter Blend Coffee, Starbucks Fall Blend Coffee and Costco Starbucks Classic Hot Cocoa.
Location in Store
You can find the coffee enhancer at Costco in the refrigerated aisle by the juices and cold brew coffee. It's not in the cold dairy room. The item number is 1548393.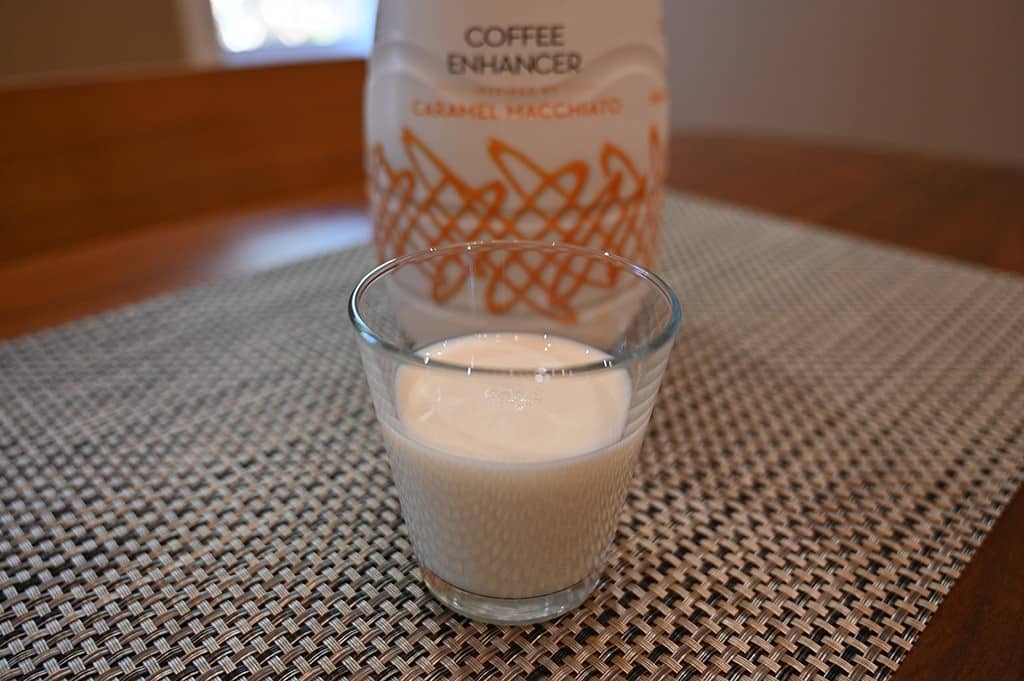 Taste
This is sooooo sweet! It's delicious and extremely creamy. I added one tablespoon to my coffee and it really added a ton of sweet, creamy caramel flavor. It turns your coffee into a dessert-like beverage!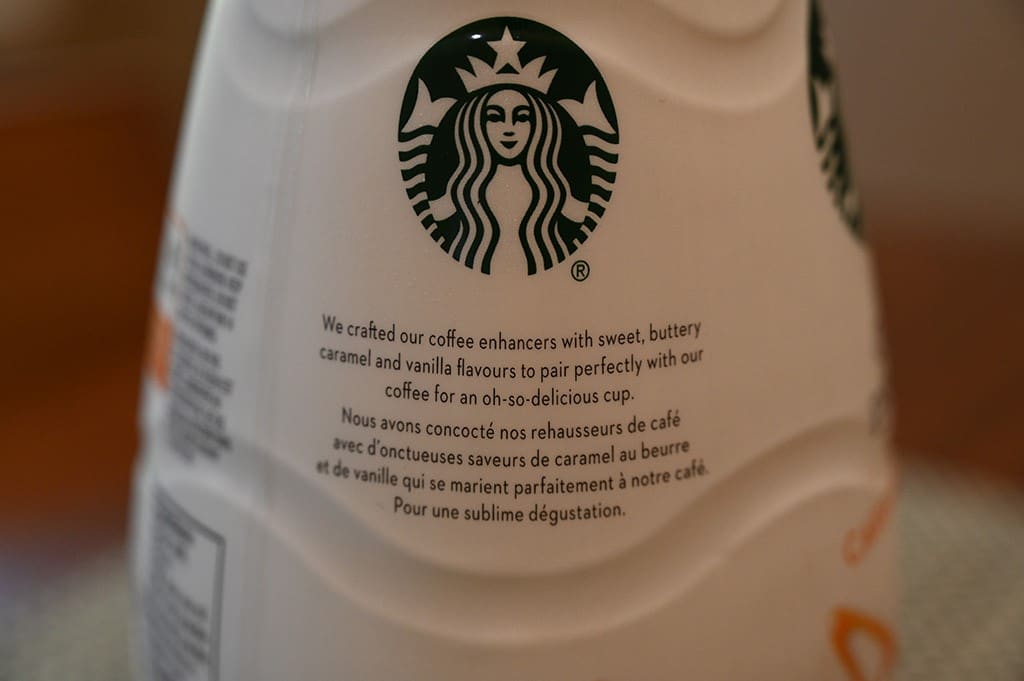 If you don't drink coffee you could add the caramel macchiato enhancer to steamed milk. I also think this would taste so good in cold brew. For a special brunch treat you could add a splash of Baileys along with this to your coffee!
Does this make your coffee taste like a caramel macchiato from Starbucks? Not really to be honest, it's a coffee creamer and doesn't replace going to buy a Starbucks Caramel Macchiato.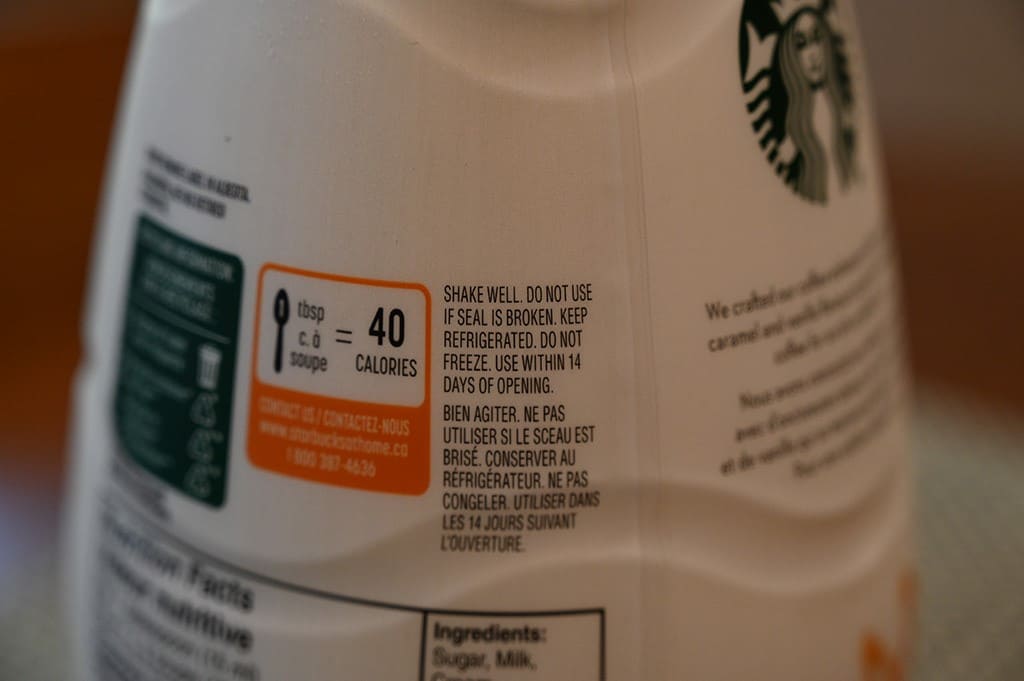 Cost
I paid only $9..99 Canadian for this massive 1.72 liter bottle, which is a really good deal! This coffee enhancer would be ideal for sharing in an office full of coffee drinkers!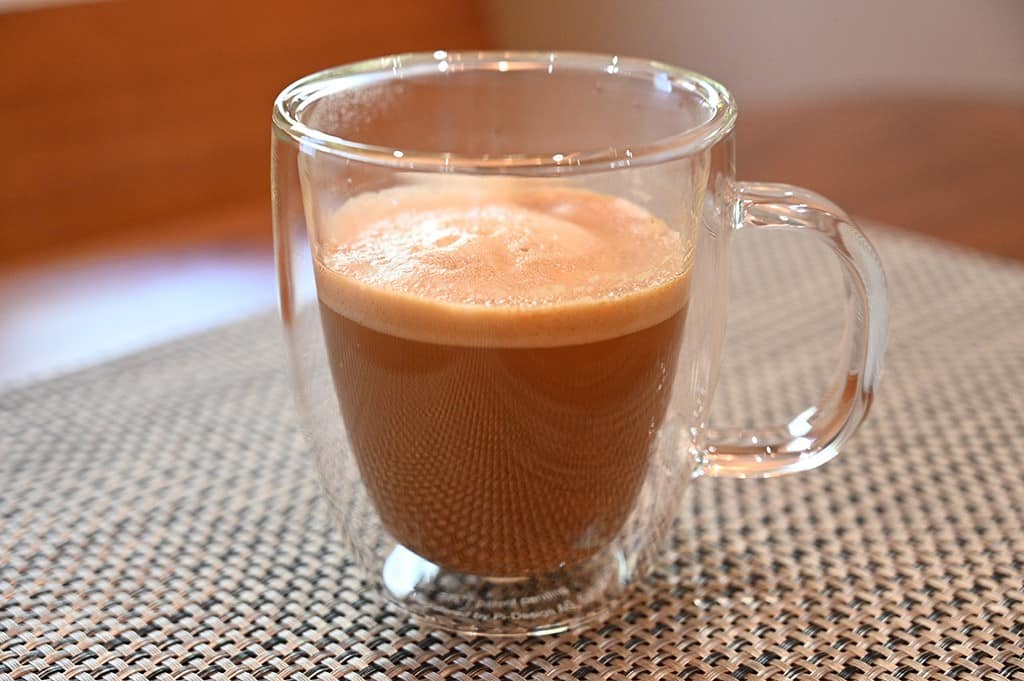 Convenience
There's two of us in the house and we both drink coffee but 1.72 liters of coffee enhancer is way too much for us to be able to drink in 14 days. The best before date on the bottle is about six months from the date we purchased it at Costco if unopened. However it's recommended you consume it within 14 days of opening.
This is impossible for us!
Although the bottle doesn't recommend freezing, one idea is freezing ice cubes of coffee enhancer in a ice cube tray. Then take the ice cubes out when needed. One ice cube might last a few days, we do this with cream and we put the ice cube in a glass and cover it with plastic wrap and use it up within a day or two.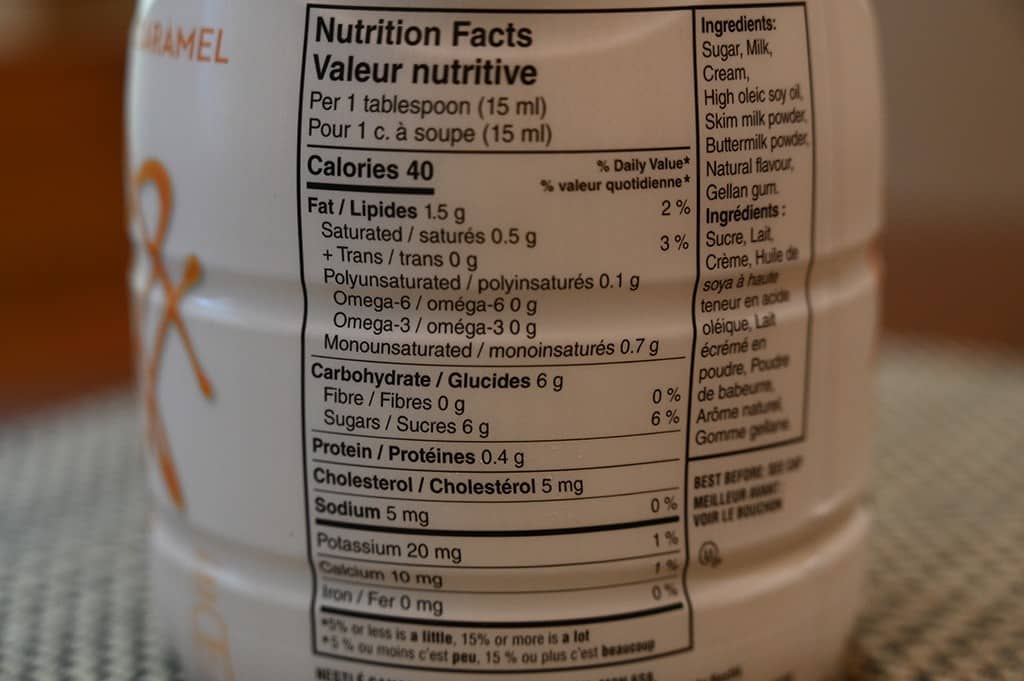 Nutrition
Calories
One tablespoon is 40 calories, one and a half grams of fat, six grams of carbohydrates, zero grams of fibre, six grams of sugar, five milligrams of sodium and point four grams of protein. I measured one tablespoon and added it to my coffee but if I was pouring it freely I probably would have poured at least two tablespoons or more in my coffee.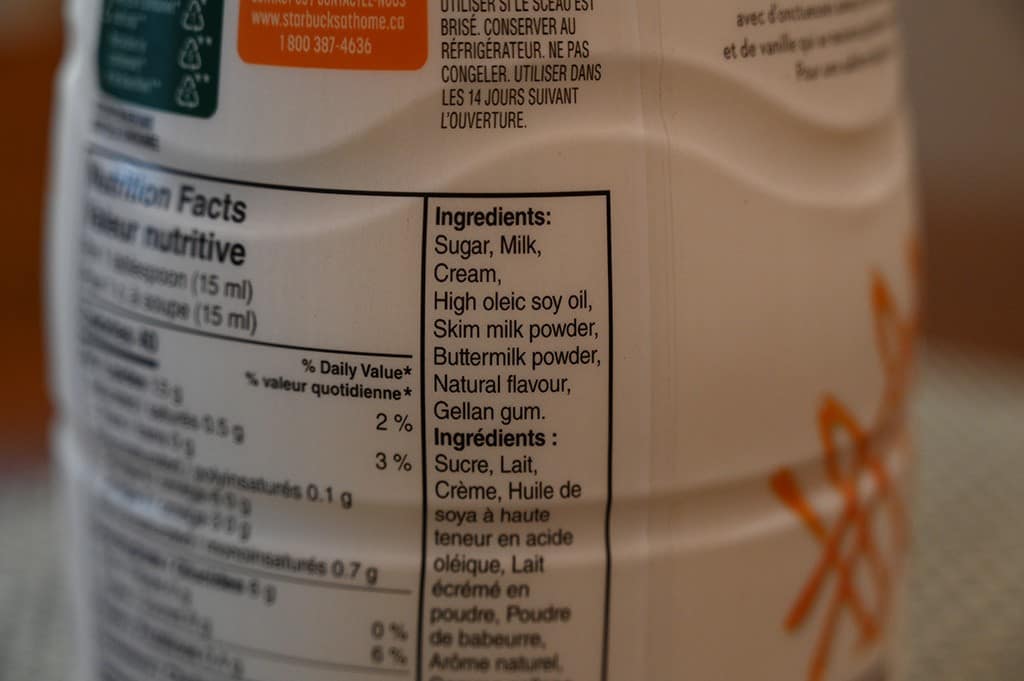 Ingredients
The first ingredient is sugar, which doesn't surprise me because the coffee enhancer tastes really sweet! There's milk and cream as well as soy oil. I'm not sure why the soy oil is necessary but it's there.
Scoring
Taste: 8/10
Cost: 8/10
Convenience: 9/10 (it's so big, I'd prefer it less big and cheaper)
Nutrition: 0/10
Overall
Must buy!
If you're a sweet coffee enhancer fan you might want to check out this new Costco coffee creamer that's perfect for the fall season!
Have you tried this? What did you think?
---
Please note that this review was not paid for or sponsored by any third party. This product was purchased by Costcuisine for the purpose of producing this review. The opinions in this review are strictly those of Costcuisine. Costcuisine is not affiliated with Costco or any of its suppliers. In the event that Costcuisine receives compensation for a post from the manufacturer of a product or some other third party, the arrangement will be clearly disclosed (including where the manufacturer of a product provides Costcuisine with a free sample of the product).