Giant, cheap and tasty! Classic ice cream sandwiches from Costco.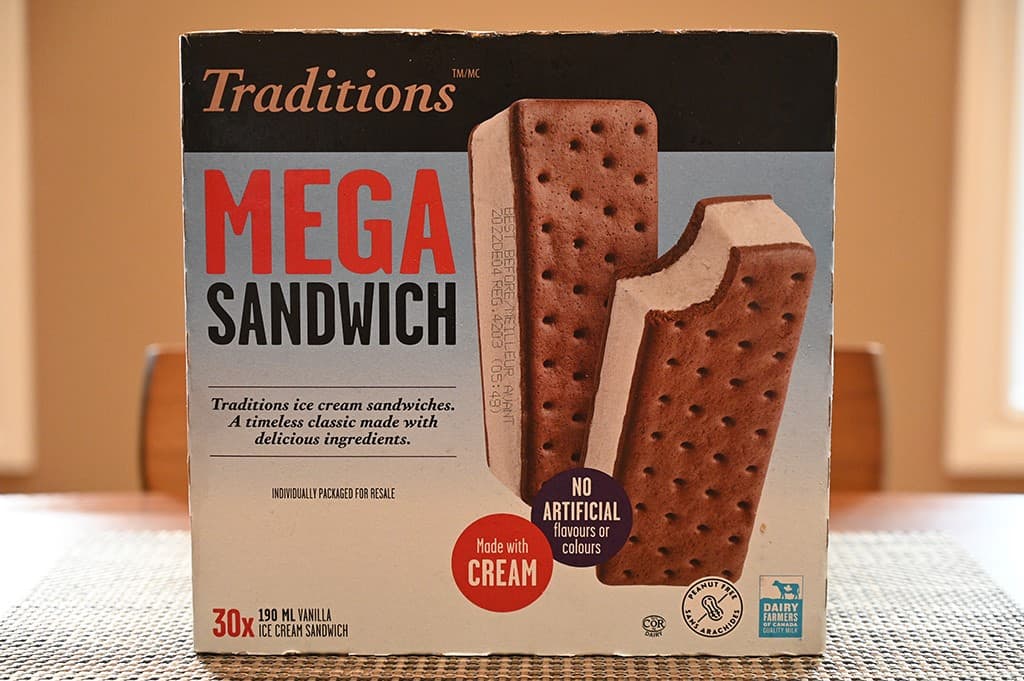 We're currently experiencing another heat wave so I've got frozen treats on my mind. Today I'm reviewing the Traditions Mega Sandwich Ice Cream Sandwiches from Costco. Ice cream sandwiches are such a classic frozen dessert that always bring back fond memories whenever I have one as an adult.
I remember eating ice cream sandwiches as a kid on the last day of school, at my friends' birthday parties and when my mom would walk us to the convenience store to get a treat.
My all-time favorite ice cream sandwiches are the Costco Christie Oreo Ice Cream Sandwiches, if ice cream sandwiches aren't your thing you may enjoy the Traditions Organic Fudge Bars from Costco. Additionally, these Brown Sugar Boba Bars from Costco have been flying off the shelves at Costco for summer 2021.
You can find the mega ice cream sandwiches in the freezer section near all the other frozen desserts, the item number is 184877.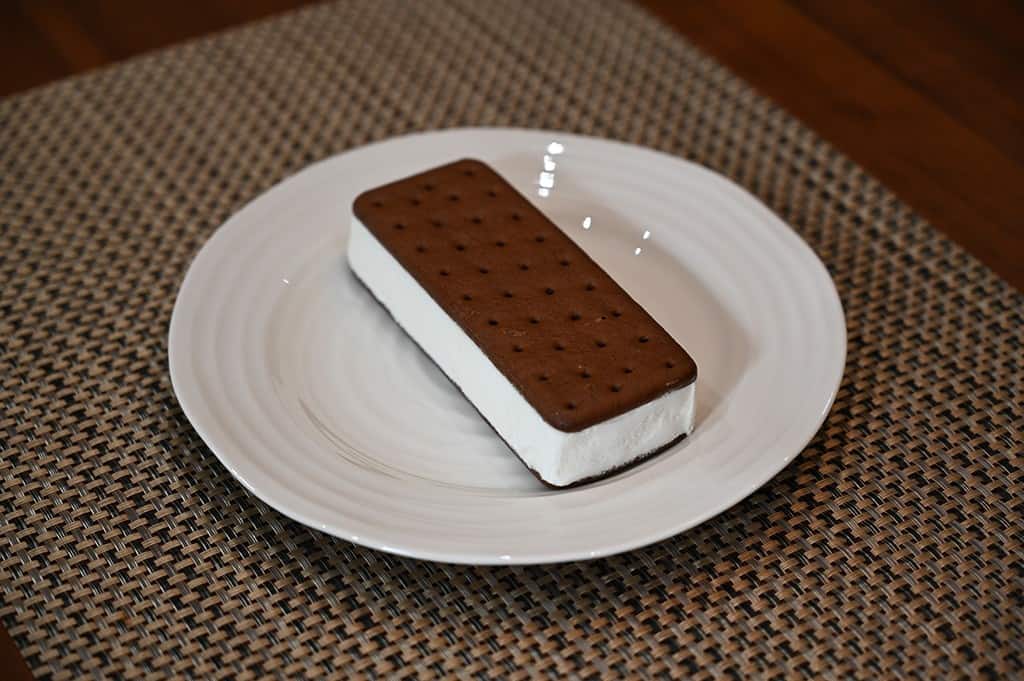 Taste
When they say mega sandwiches, they mean mega. These are quite large which I actually love because who wants a puny, two bite ice cream sandwich? Not me and definitely not my ice cream loving husband, who by the way, could eat like three of these in one sitting.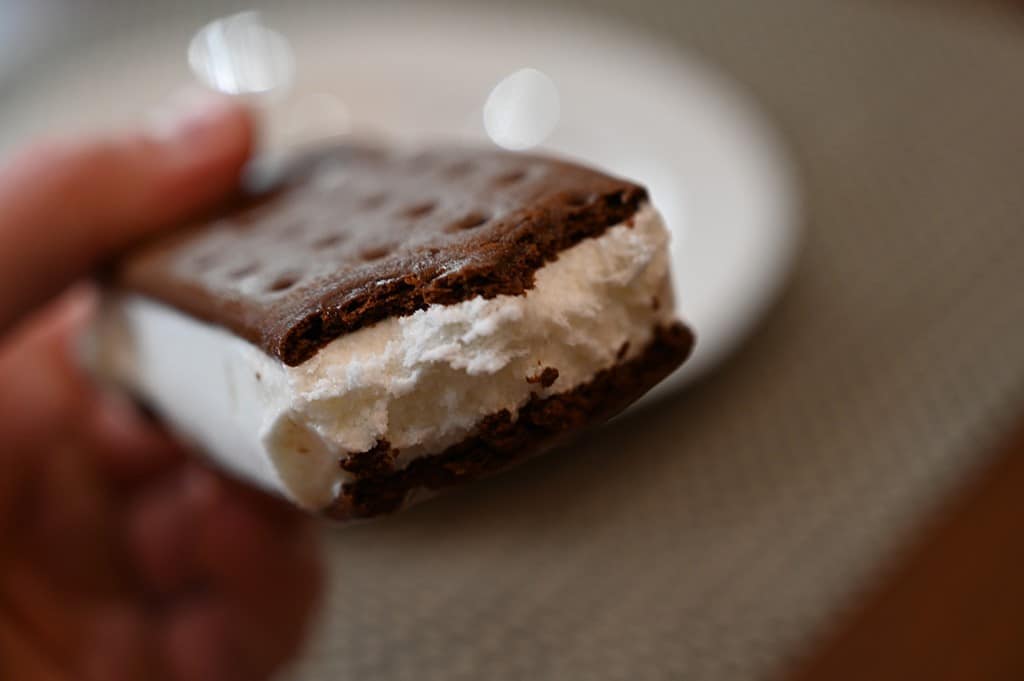 The Traditions ice cream sandwiches from Costco have sweet, creamy, vanilla ice cream sandwiched between two soft, thin, chocolate biscuits. The biscuits have a flavor similar to a brownie. The ice cream is fine but nothing special and the chocolate cookies add some tasty chocolate flavor.
There's nothing fancy about these ice cream sandwiches, they're simple and not overly amazing tasting, they're not a premium ice cream sandwich but are simple and classically delightful.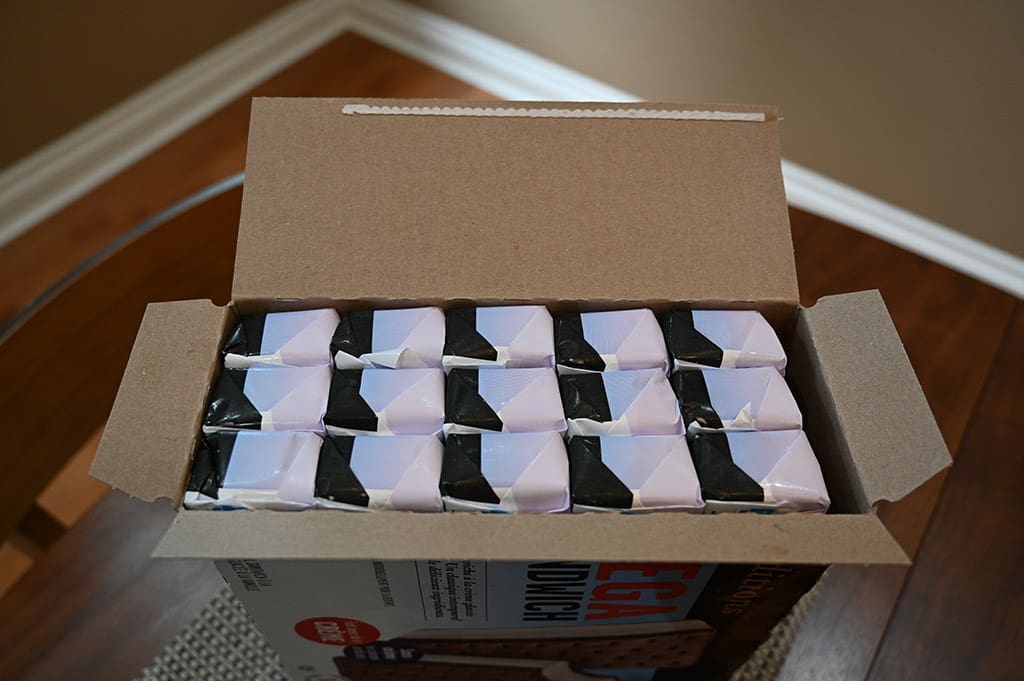 Cost
I paid $14.99 Canadian for the box of 30 large 190 mL ice cream sandwiches which is extremely reasonable in my opinion, these aren't small ice cream sandwiches at all!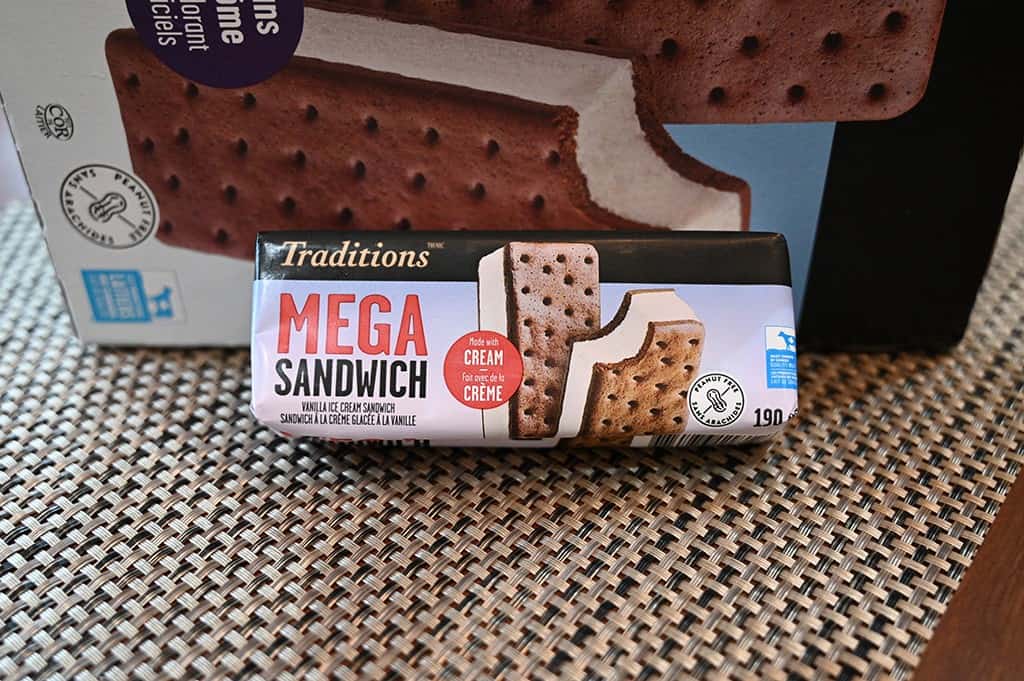 Convenience
Ice cream sandwiches should have a warning on the box about how messy they are! Even as an adult I wound up with cookie stuck to my fingers and chocolate all over my mouth. Totally worth the mess though.
Obviously the ice cream sandwiches need to be kept in the freezer and the best before date is almost a year and a half from the date I purchased the ice cream sandwiches. Each ice cream sandwich is individually wrapped. I think these would be amazing for a large BBQ, family reunion, block party or just to have in the freezer for a treat during the summer.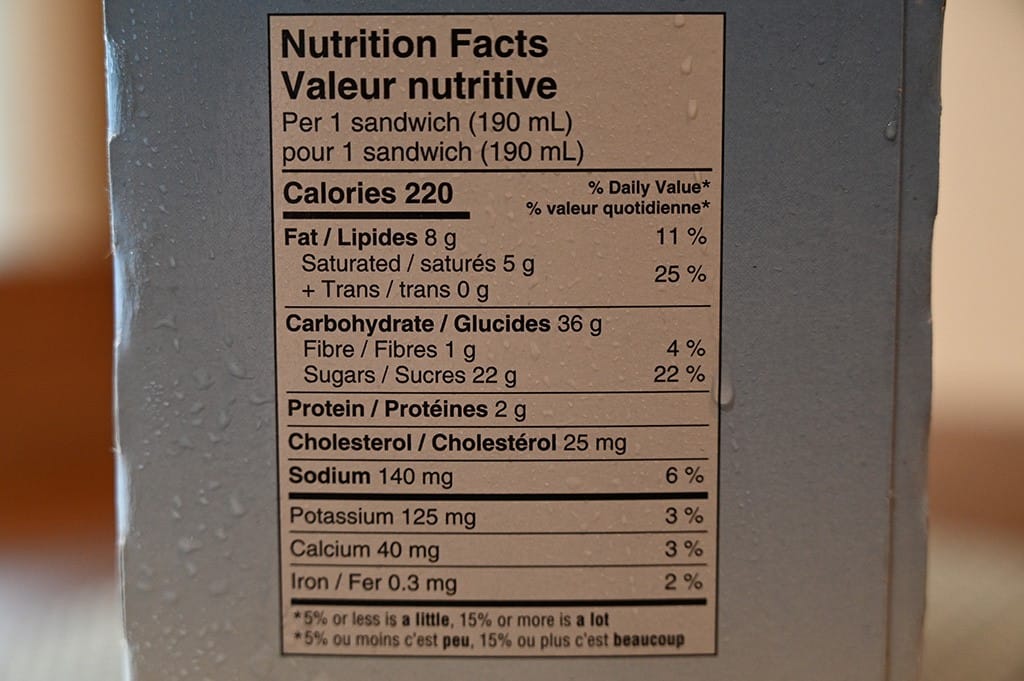 Nutrition
Not at all healthy, one sandwich is 220 calories, eight grams of fat, 36 grams of carbohydrates, one gram of fibre, 22 grams of sugar, two grams of protein and 140 mg of sodium.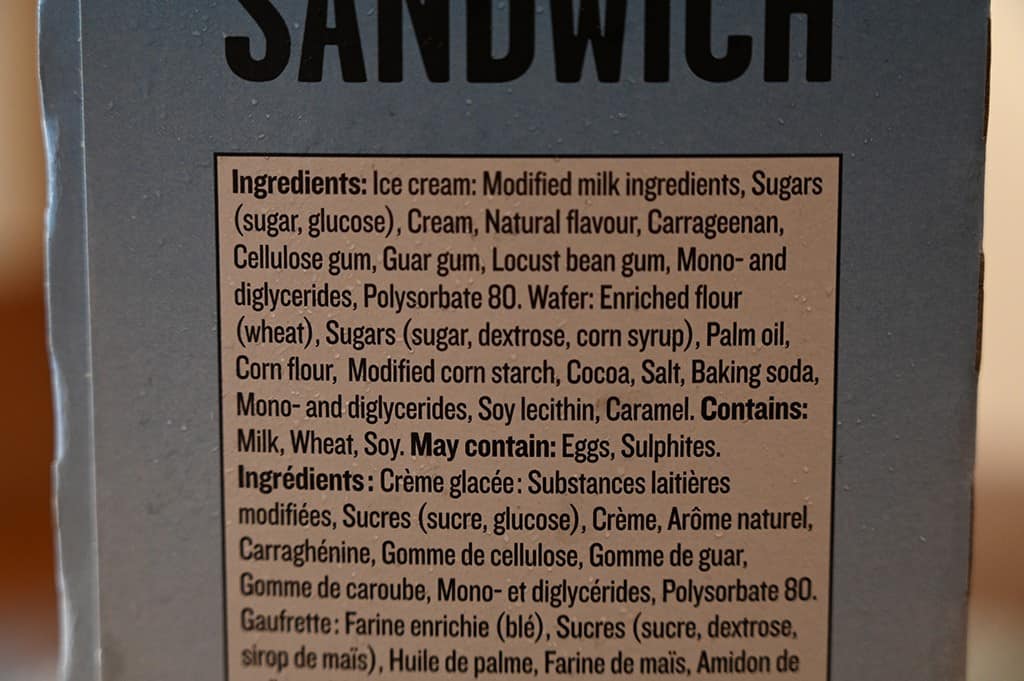 I definitely don't love the ingredients list, lots of unhealthy things listed. I was however surprised that one giant sandwich only had 220 calories and eight grams of fat, I was expecting them to be closer to 400 calories.
Scoring
Taste: 7/10
Cost: 9/10
Convenience: 10/10
Nutrition: 0/10
Overall
Give it a try!
If you want a big box of large classic ice cream sandwiches for a reasonable price, check out the Traditions Mega Sandwich Ice Cream Sandwiches from Costco.
Have you tried these? What did you think? Do you have a favorite frozen dessert from Costco?
---
Please note that this review was not paid for or sponsored by any third party. This product was purchased by Costcuisine for the purpose of producing this review. The opinions in this review are strictly those of Costcuisine. Costcuisine is not affiliated with Costco or any of its suppliers. In the event that Costcuisine receives compensation for a post from the manufacturer of a product or some other third party, the arrangement will be clearly disclosed (including where the manufacturer of a product provides Costcuisine with a free sample of the product).