This Costco ice cream variety pack has 24 cool summertime treats to indulge in!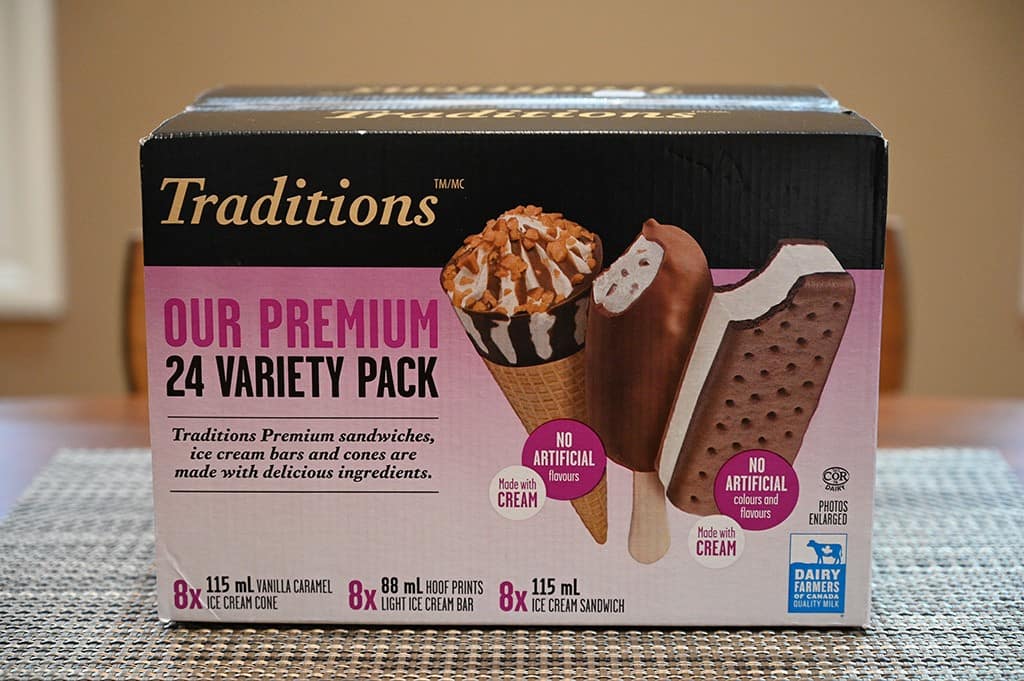 It's still summer so I'm squeezing in all the Costco ice cream product reviews I can! Today I'm reviewing the Traditions Variety Pack from Costco. This includes three different ice cream treats, vanilla caramel ice cream cones, ice cream bars and ice cream sandwiches.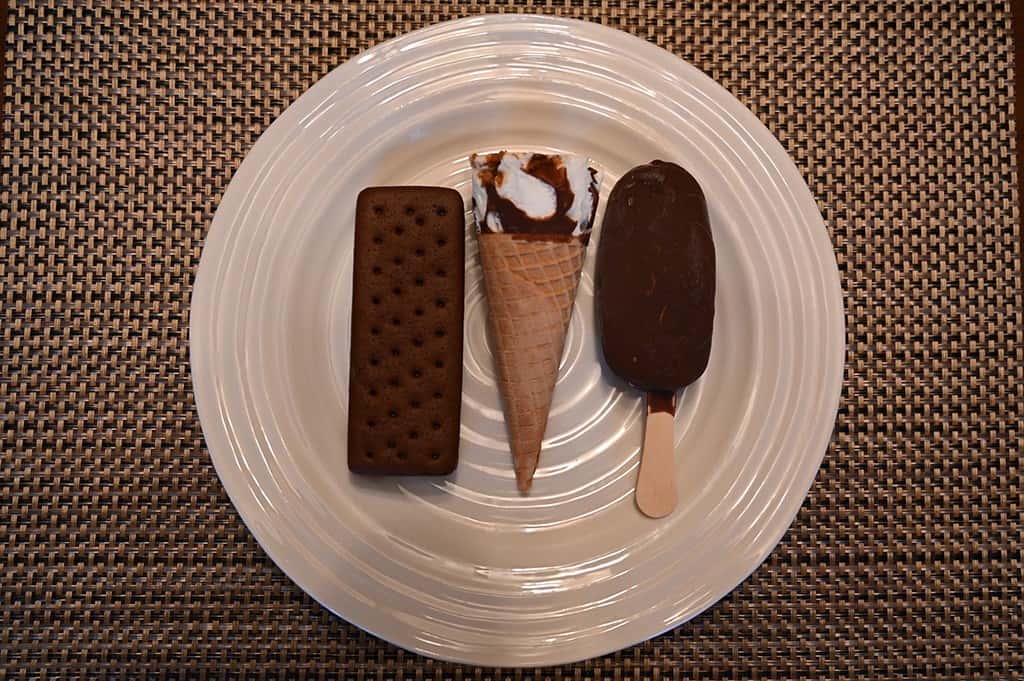 I've reviewed a few of Traditions frozen desserts from Costco like the Traditions Mega Sandwich Ice Cream Sandwiches, the vegan Traditions Forest Fruit Bars as well as the Traditions Organic Fudge Bars.
This variety pack can be found in the freezer section near the other ice cream and the item number is 1391558.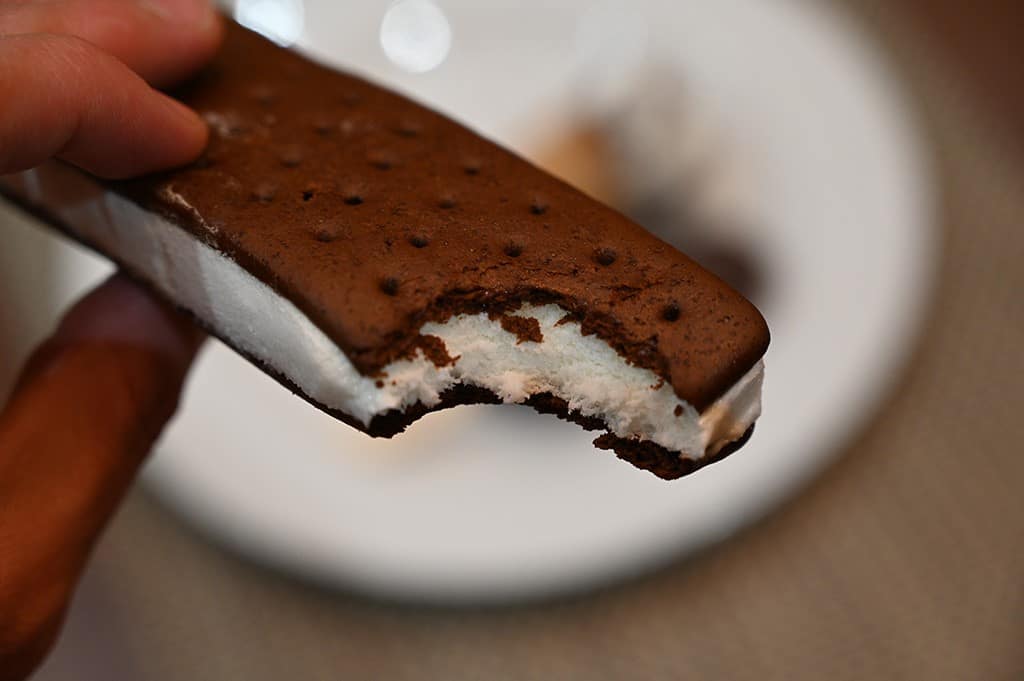 Taste
This Costco ice cream treat variety pack has a nice assortment of ice cream desserts! If you don't like chocolate you may not like this pack as all the options have chocolate in them. I absolutely love chocolate and so does Sean so it's a perfect box for us. The ice cream sandwiches are the same as the Traditions Mega Sandwich Ice Cream Sandwiches I reviewed, just smaller.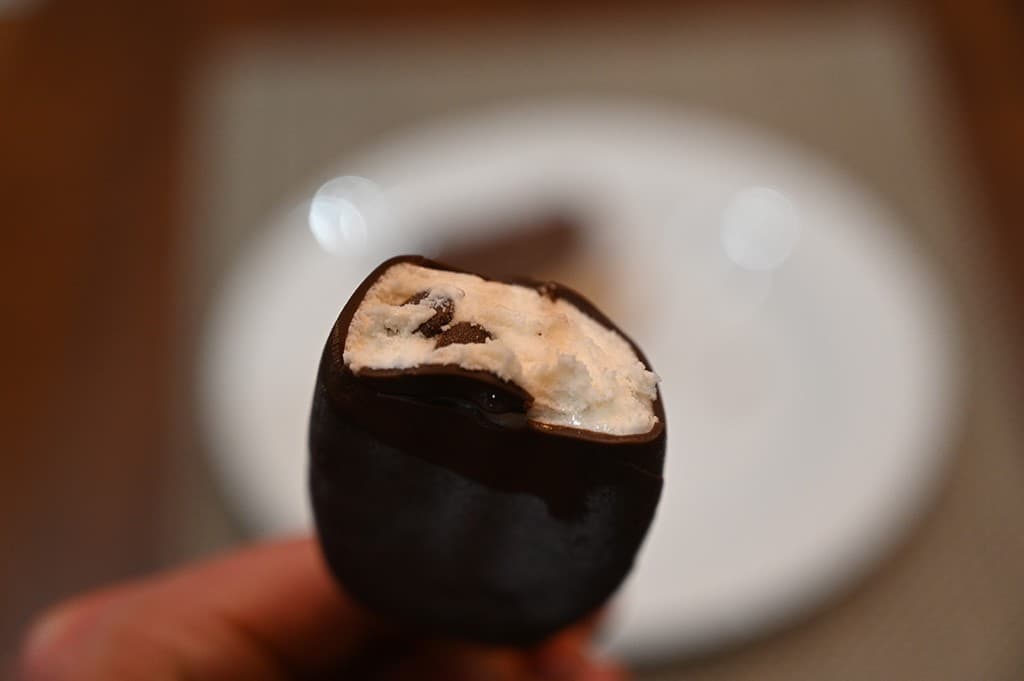 The ice cream bars are okay, they're a simple ice cream bar; vanilla ice cream center with a hard chocolate shell and some extra chocolate chips inside; the chocolate tastes like decent quality chocolate., though nothing like a Haagen Dazs bar or the good Kirkland Signature Vanilla Almond Ice Cream Bars. I give the ice cream bar a rating of 7/10.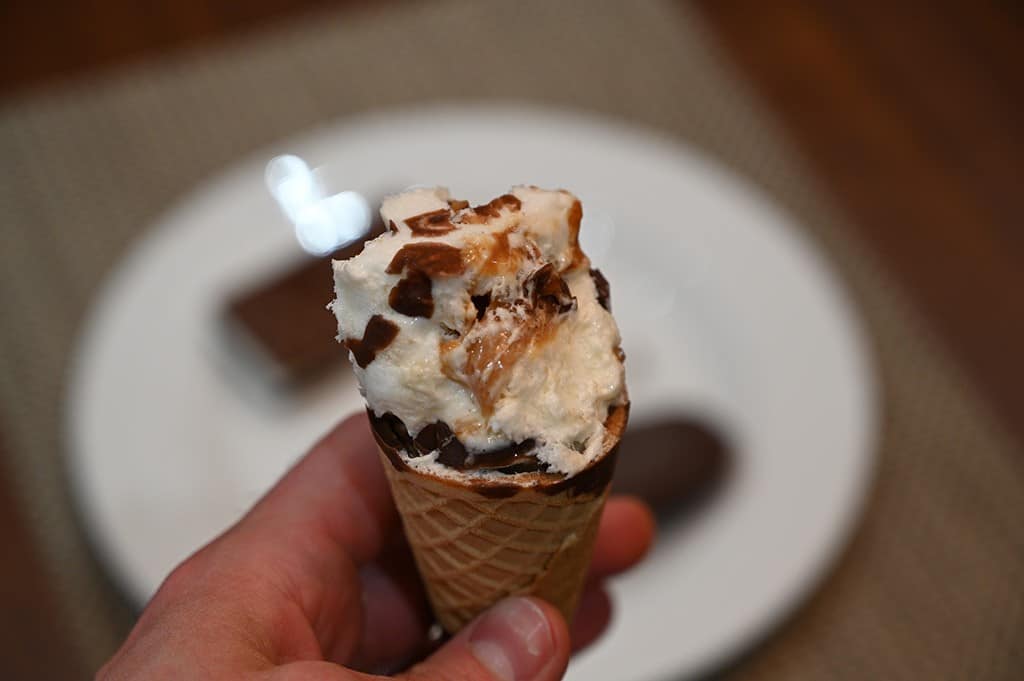 The ice cream cone is very sweet; it has hard chocolate on the outside and vanilla ice cream with soft caramel filling inside. The combination of all the flavors is delicious but the cone is on the soft side and has more hard chocolate on the inside bottom of the cone, the cone itself doesn't have a ton of flavor so the chocolate helps. I rate the cone a 7/10.
Cost
The Costco Traditions Variety Pack of 24 ice cream treats costs $17.99 Canadian regular price but I was able to buy ours on sale for $4 off.
Convenience
Each treat is individually packaged, you get eight ice cream sandwiches, eight cones and eight ice cream bars.
These are perfect for a summer party or get together or to have in the freezer if your kids often have friends over. They obviously need to be kept in the freezer and the best before date is about 15 months from the date purchased at Costco.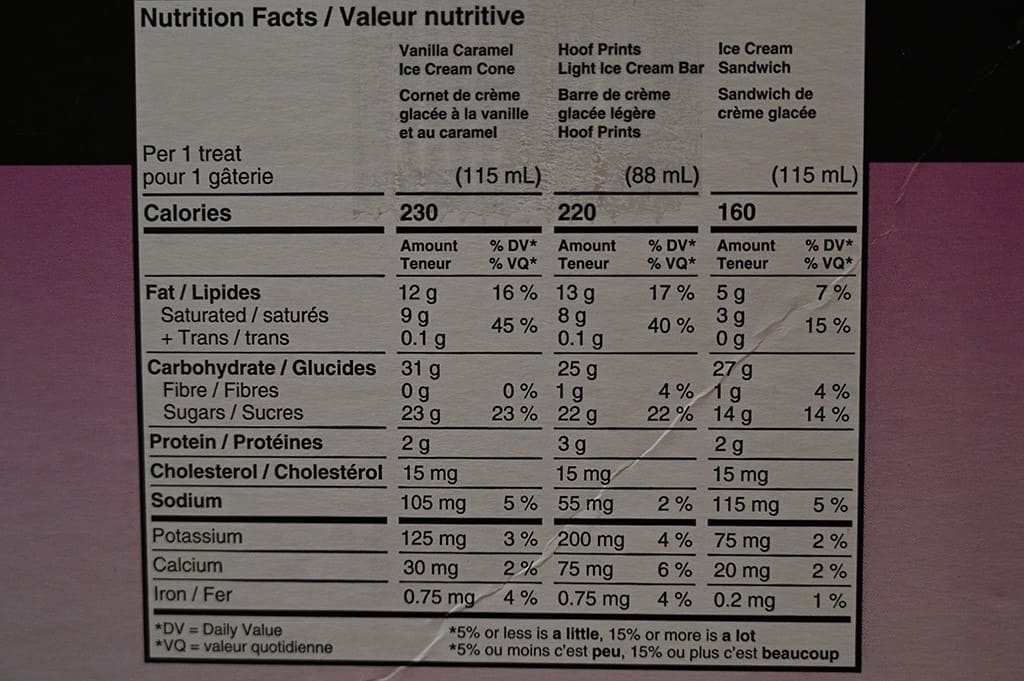 Nutrition
Surprisingly the ice cream sandwich has the least amount of calories. The ice cream cone has the most. If you're trying to watch your calories, sugar or fat intake the ice cream sandwich is your best bet. Although all the options in this box aren't exactly healthy.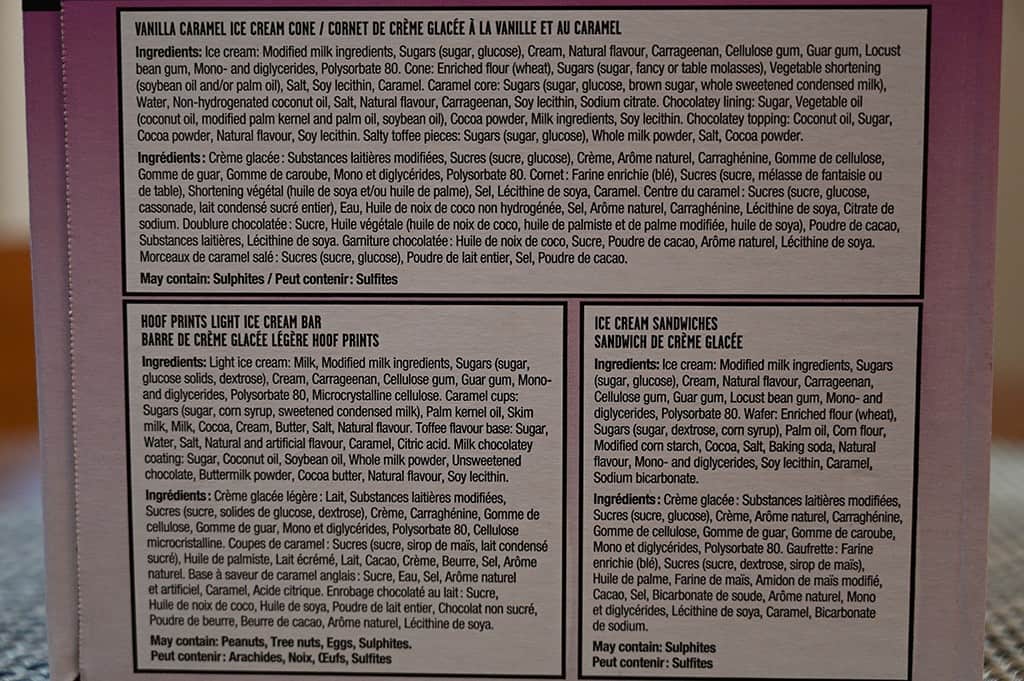 The ingredients list contains soy, palm oil, gluten and of course dairy! I recently was gifted an ice cream maker so I think I'm going to try making my own ice cream soon with just simple, natural ingredients.
Scoring
Taste: 7/10
Cost: 9/10
Convenience: 10/10
Nutrition: 0/10
Overall
Give it a try!
I think kids would find these pretty tasty especially on a hot summer day! It's convenient to have a box in your freezer when friends or family stop by.
Have you tried these? What did you think of them?
---
Please note that this review was not paid for or sponsored by any third party. This product was purchased by Costcuisine for the purpose of producing this review. The opinions in this review are strictly those of Costcuisine. Costcuisine is not affiliated with Costco or any of its suppliers. In the event that Costcuisine receives compensation for a post from the manufacturer of a product or some other third party, the arrangement will be clearly disclosed (including where the manufacturer of a product provides Costcuisine with a free sample of the product).