Costco is carrying this German-style pork schnitzel meal that's convenient and ready in minutes!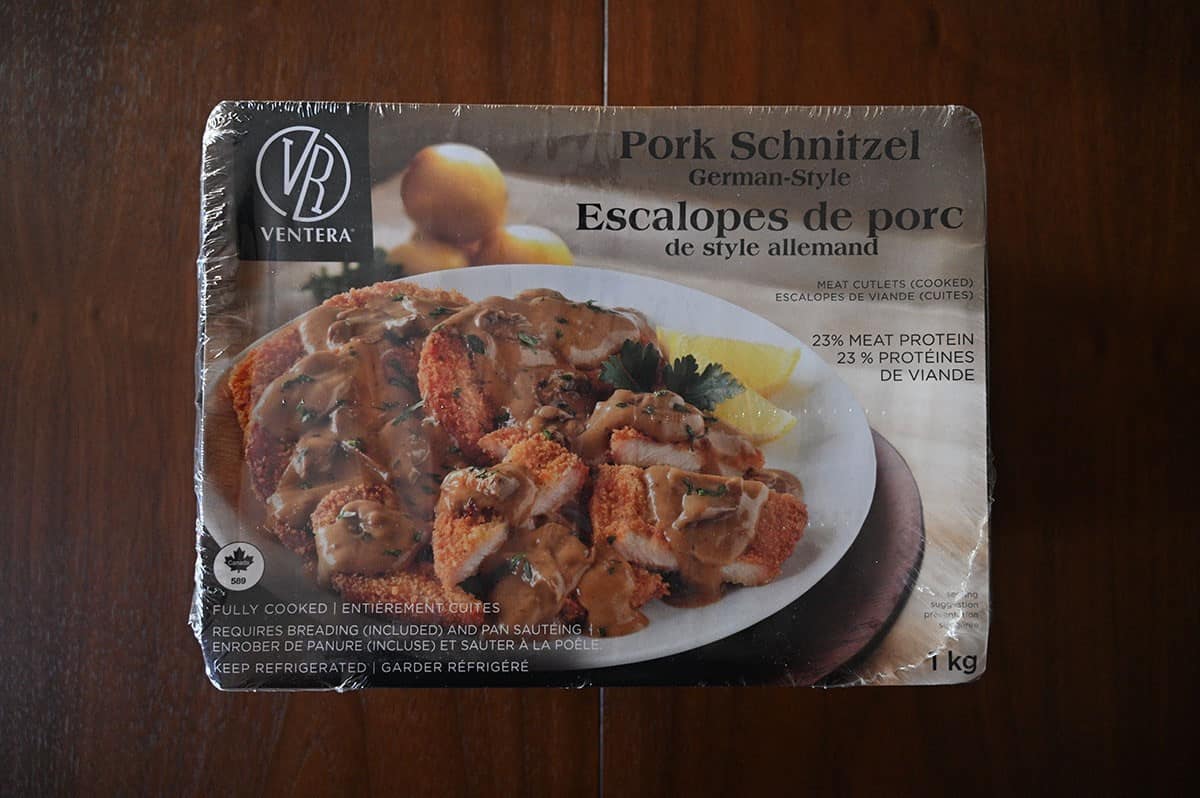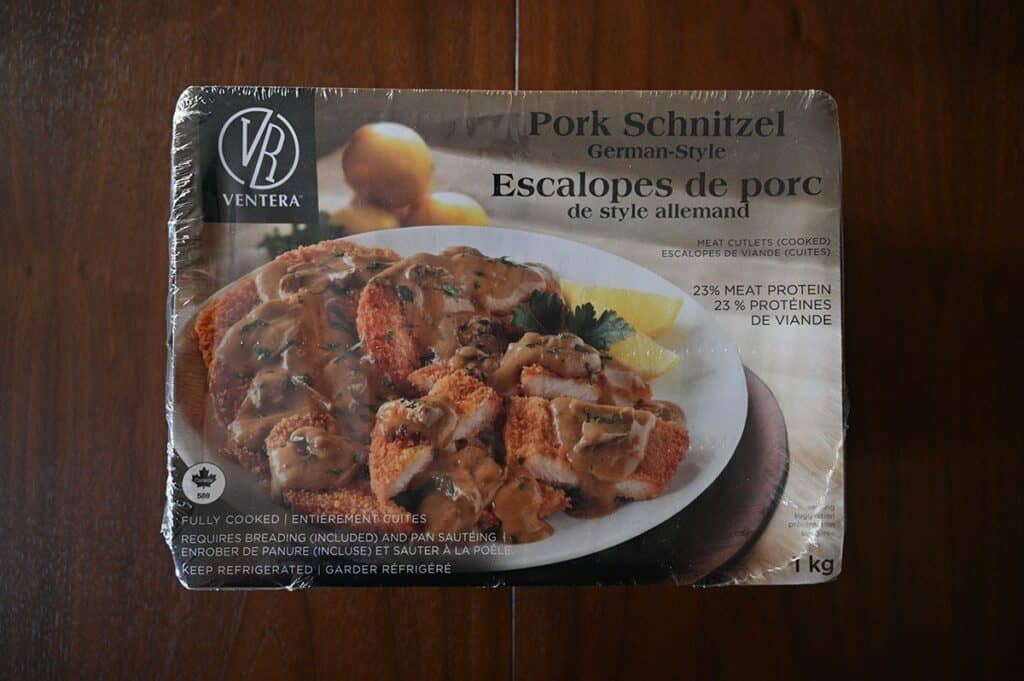 Today I'm reviewing the Ventera German Style Pork Schnitzel from Costco! I was looking for an easy and convenient dinner option during a recent trip to Costco so I picked this up. I've seen it at my Costco for awhile and have wanted to try it so now that I've tried it, I'm reviewing it!
Similar refrigerated easy meals from Costco are the Costco Stoney Creek Shaved Beef Au Jus, Costco Kirkland Signature Stuffed Salmon, Costco EastWest Cuisine Kung Pao Chicken, Costco Kirkland Signature Shepherd's Pie and the Costco Rana Tagliatelle Seasoned White Chicken & Mushroom Sauce.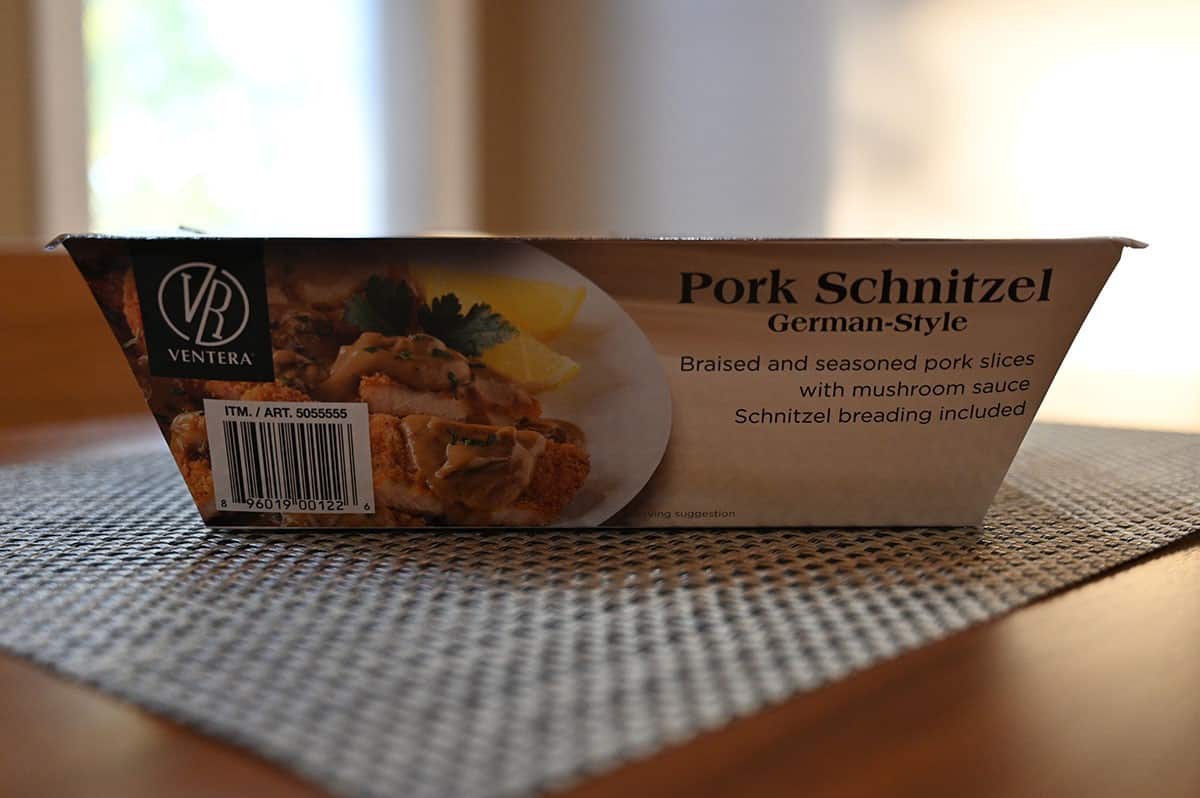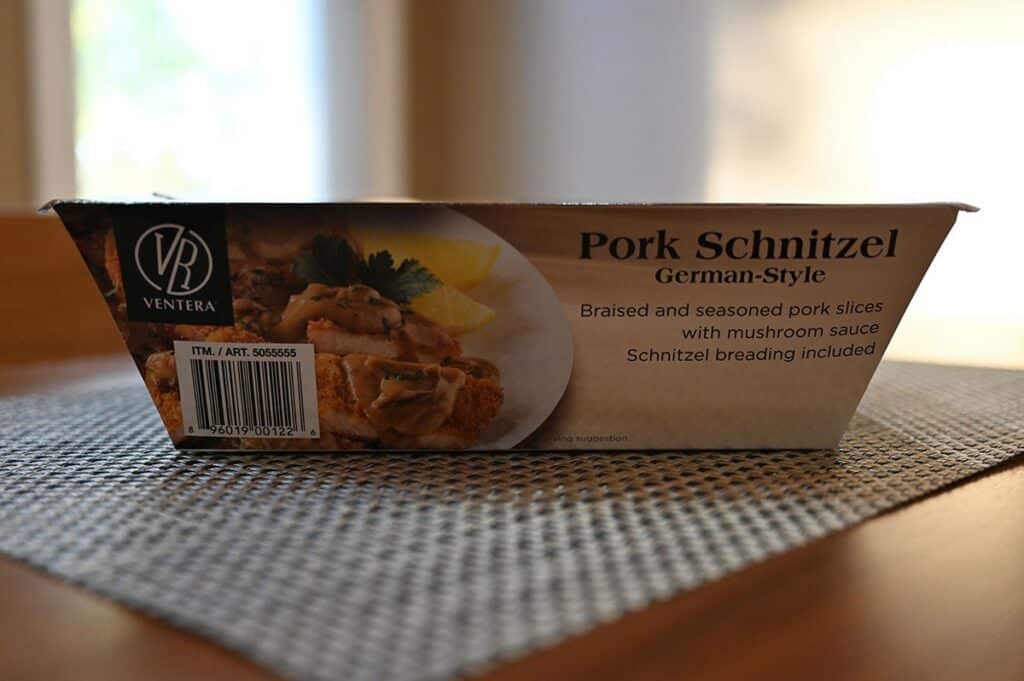 Location in Store
The pork schnitzel is found in the refrigerated section near the fresh pasta, falafel and tofu. The item number is 5055555.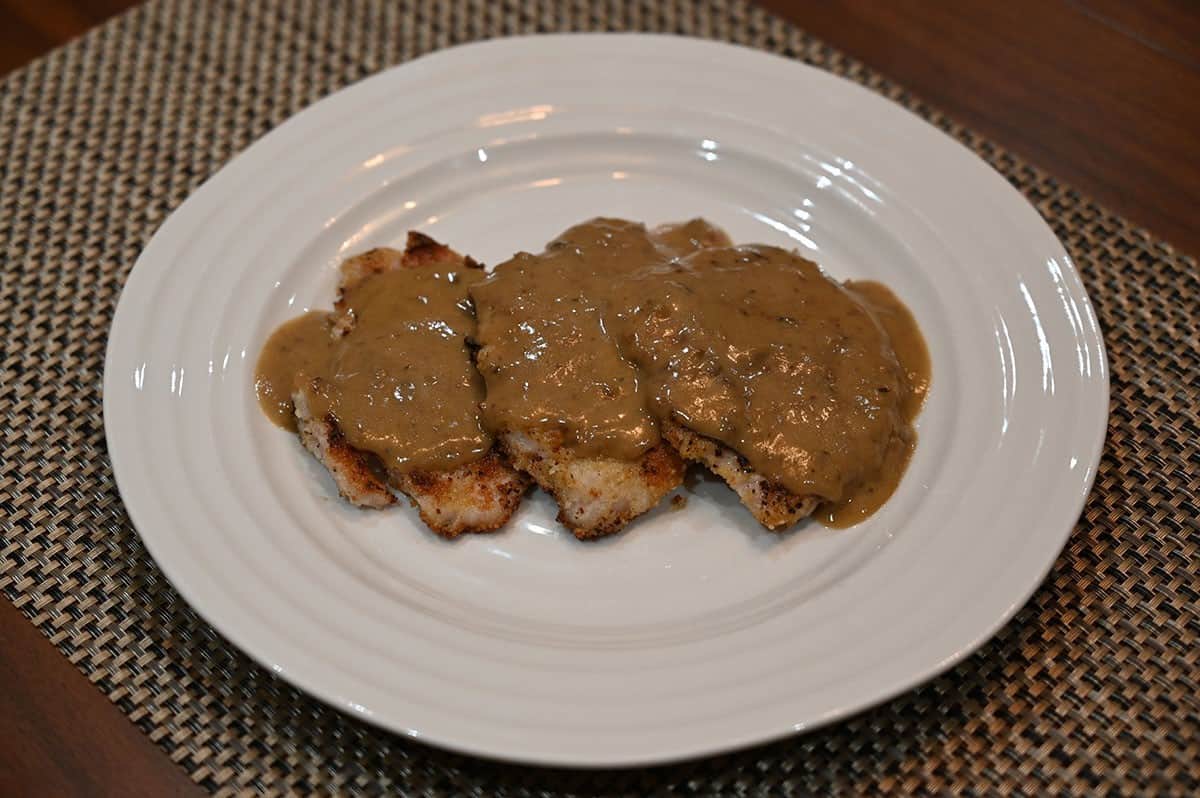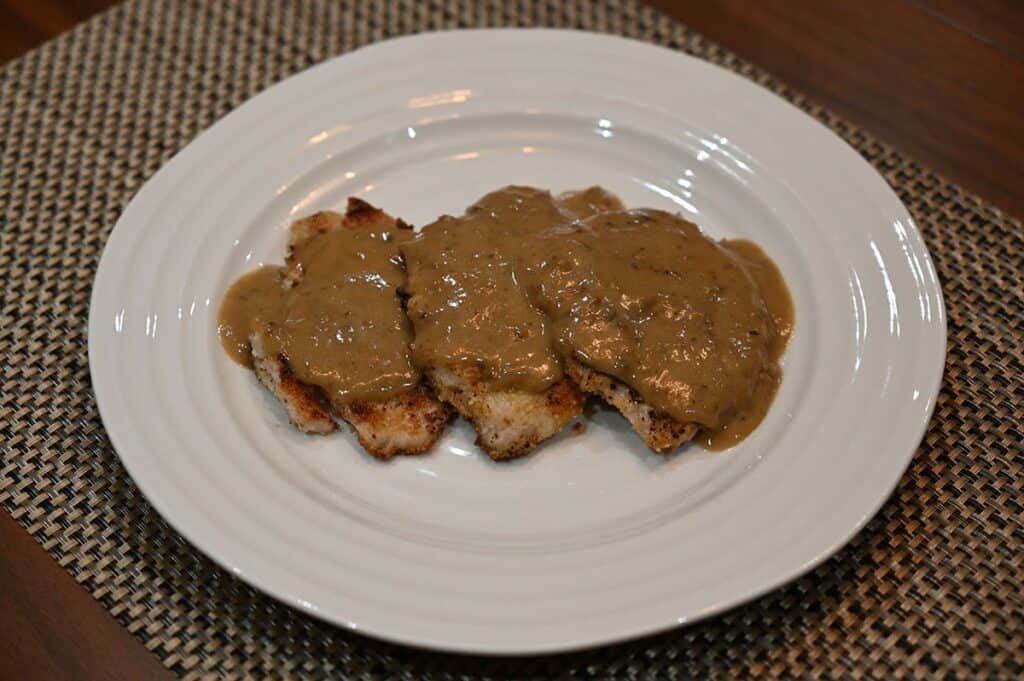 Taste
I thought that this Costco Ventera German-Style Pork Schnitzel would be a convenient and delicious comfort meal, but I have to say, I don't love this. It's a bit more work to prepare than I thought it would be, which would be fine if it tasted amazing but it doesn't!
The sauce isn't great, it's a mushroom sauce and is very creamy, salty and buttery but tasted greasy and heavy. I don't love the mushroom flavor, it's a bit plastic tasting to me. I regret pouring so much sauce on the pork because the pork isn't bad but the sauce was just too much.
Go easy on the sauce and taste it before you pour it on to see if you like it! The pork is decent quality, is very thin and flat. There are some fatty chunks in the pork too.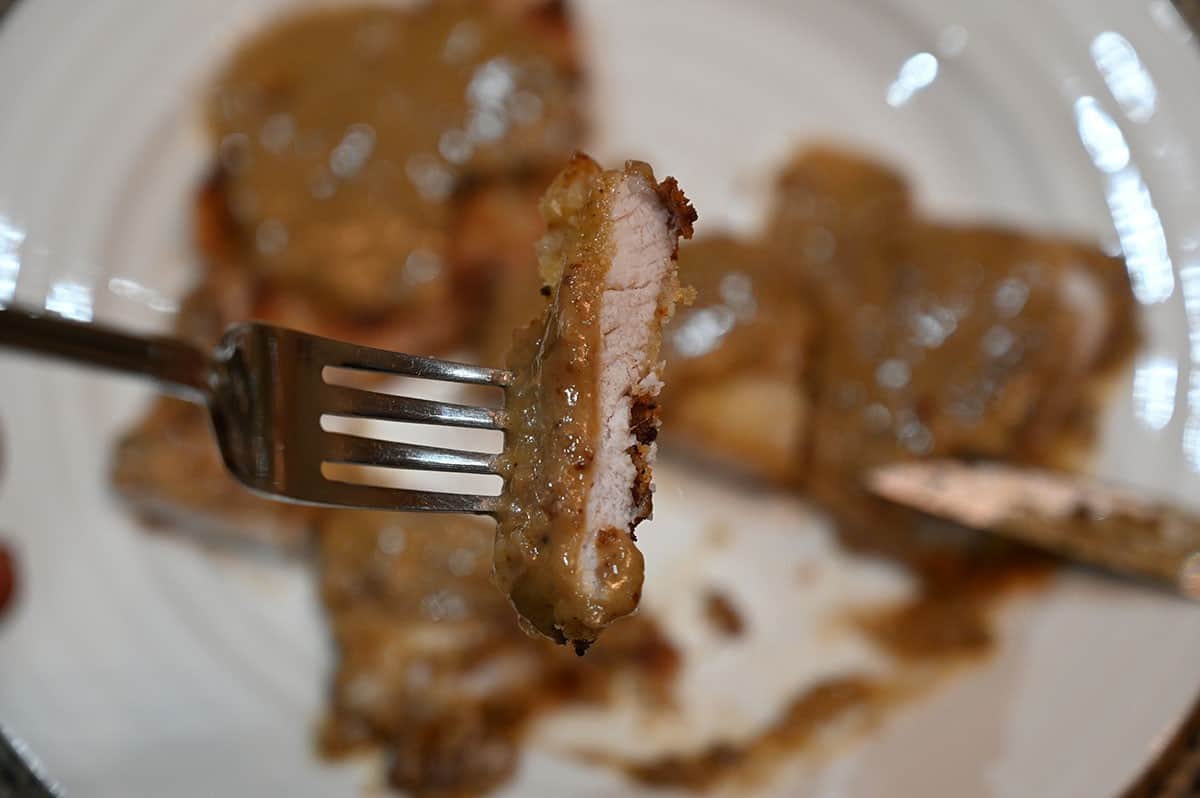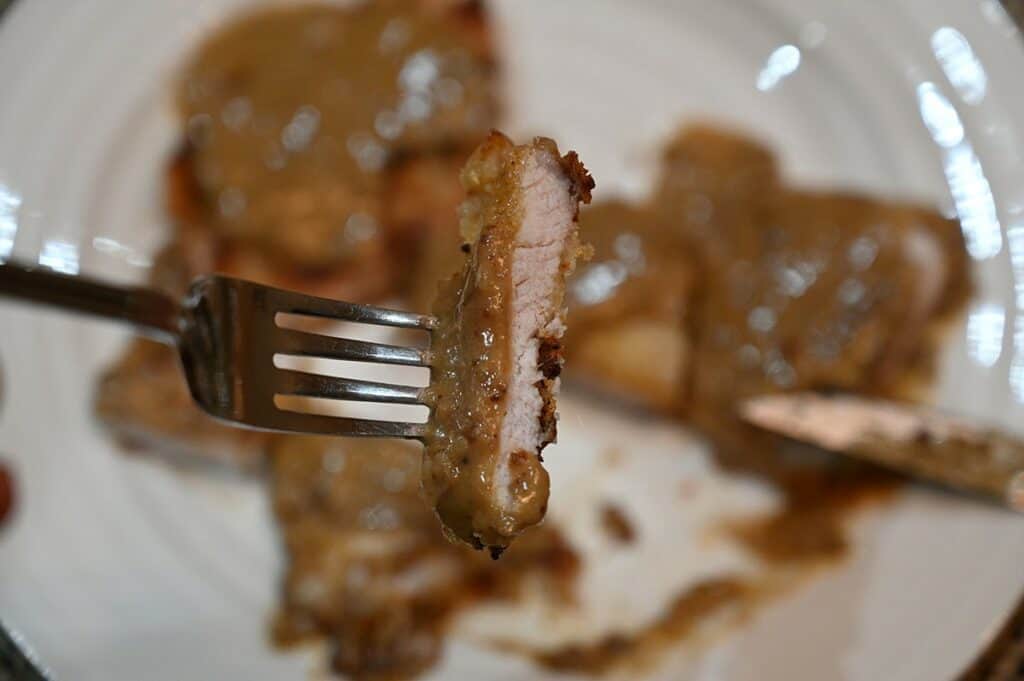 The breading is a bit uneven despite my best efforts to coat each piece in breading entirely. It did turn out crispy though after cooking the breaded pork in a fry pan with some olive oil for a few minutes on each side.
Both Sean and I had a bite or two and couldn't eat anymore. I can't say I love the taste of this pork schnitzel from Costco. We put the sauce on the pork and both didn't like the sauce, had we not poured so much sauce on we probably would have ate the pork alone.
If you like mushroom sauce and you know you like German pork schnitzel you could try this and see what you think. I've had schnitzel before and enjoyed it but this sauce tastes much different than sauce I've had previously, and not in a good way!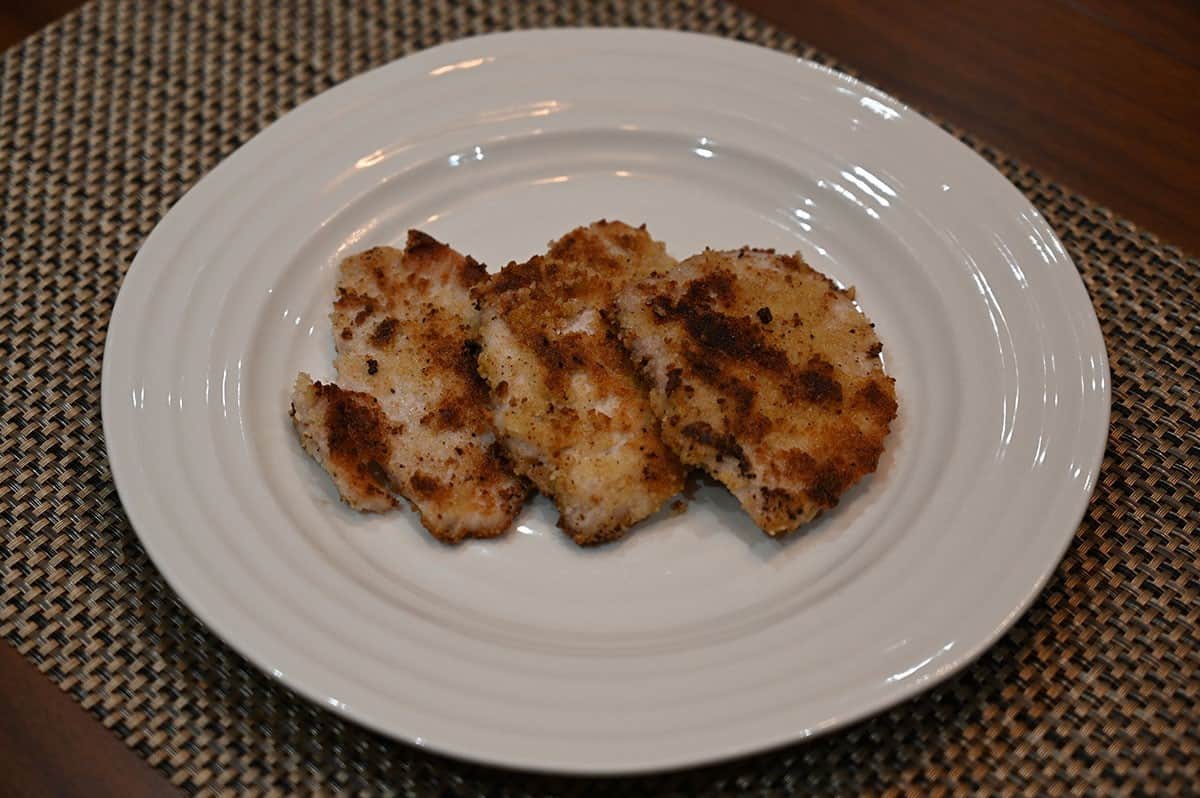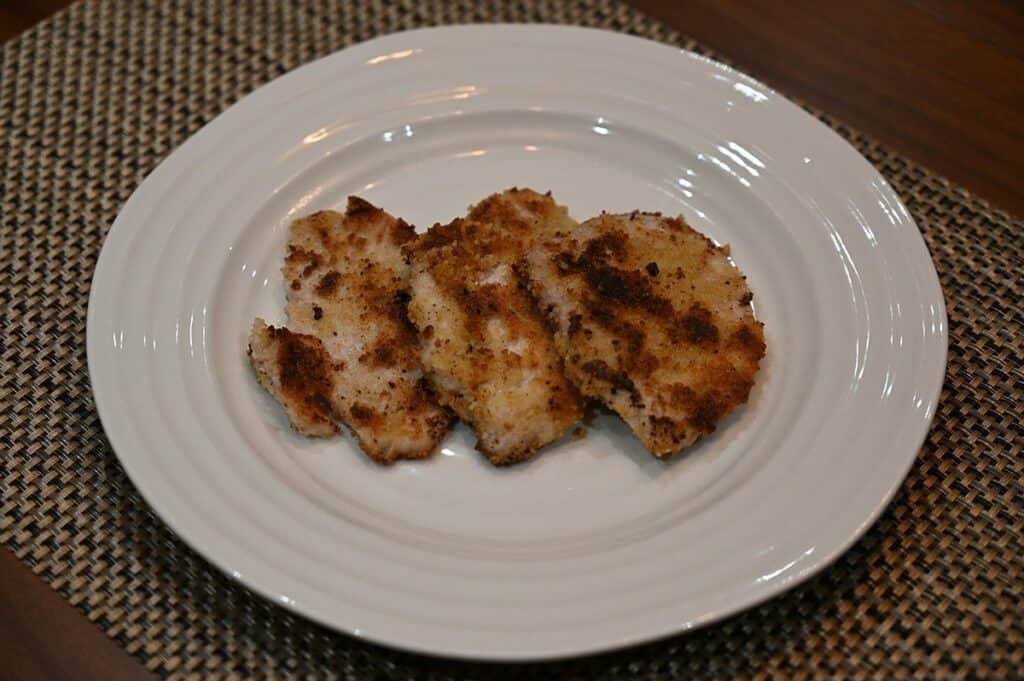 Cost
The Costco pork schnitzel costs $15.49 Canadian for the 1 kg package that contains pork, sauce and breading.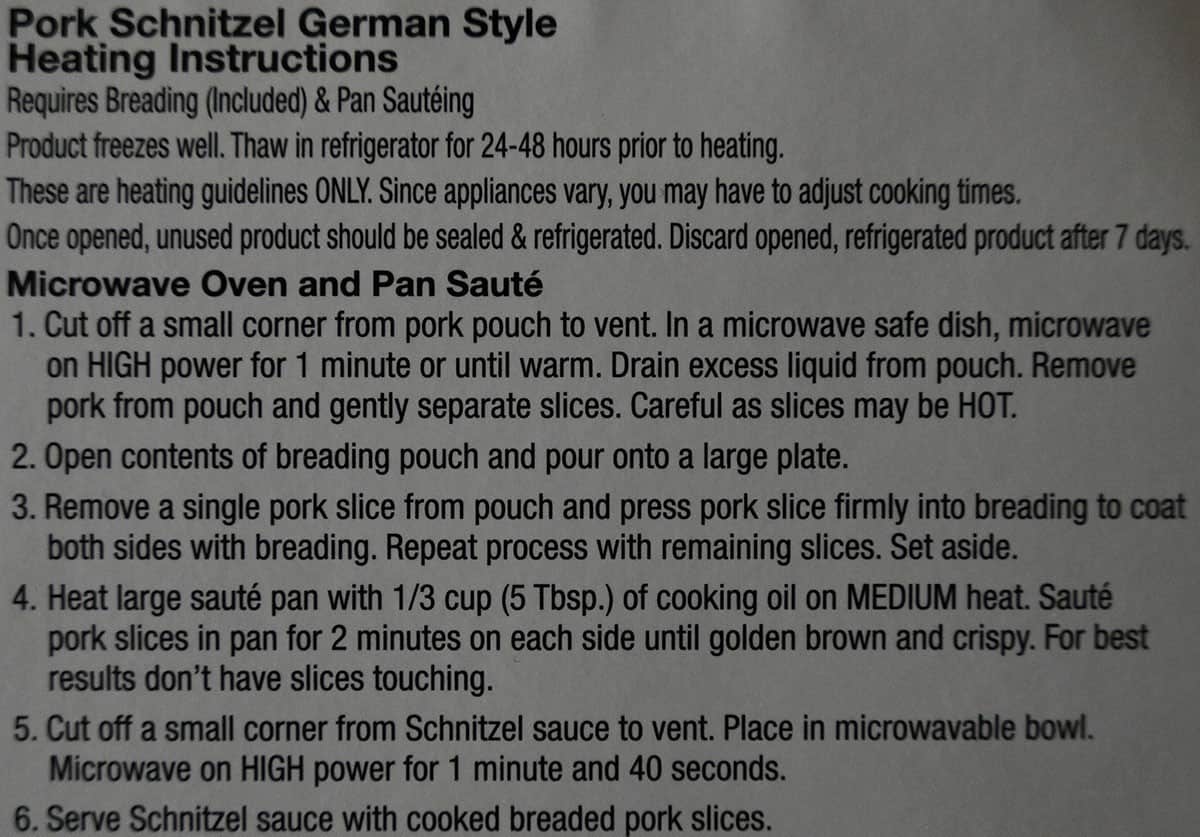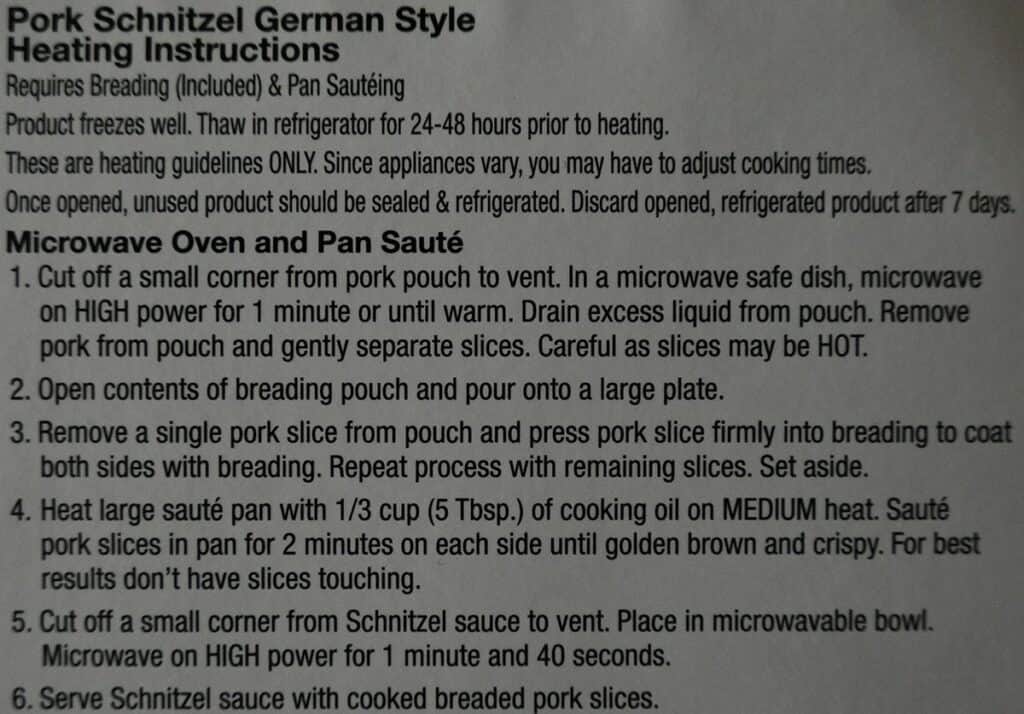 Convenience
Sean walked into the kitchen after opening this to take photos and said "I got bad news for you, this is going to take more to prepare than you thought".
I didn't realize I'd have to bread the pork and cook it in the fry pan, I thought I could just microwave the Costco pork schnitzel or pop it in the oven haha. Next time I'll have to pay attention to the cooking instructions.
To prepare the German-style pork schnitzel you had to bread each pork cutlet in the breading provided. Then heat a large skillet with 1/3 cup of oil and cook each pork cutlet for two minutes per side.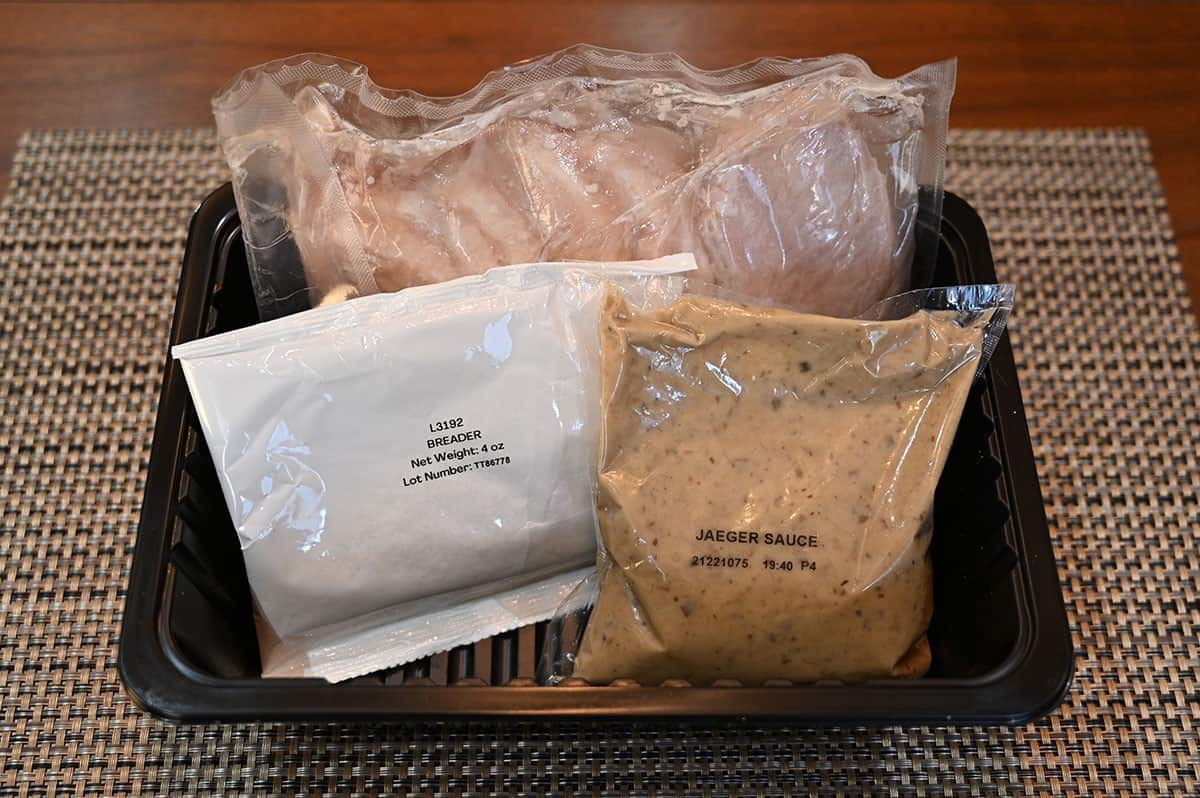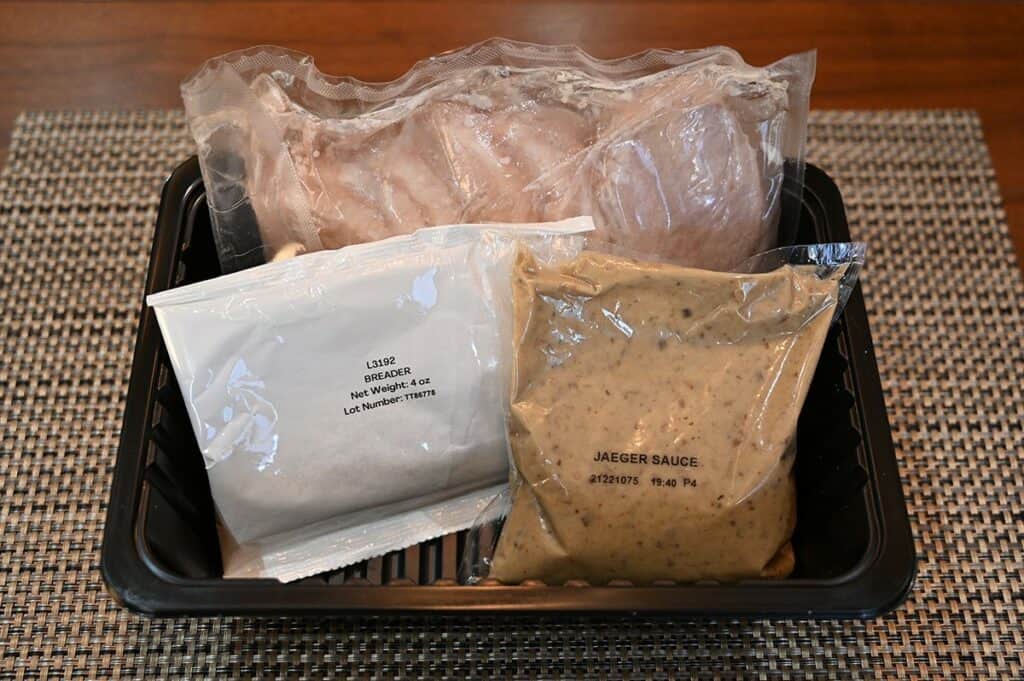 The sauce is easy, you just microwave the pouch and pour it on the schnitzel. The schnitzel from Costco can be served with vegetables, rice, potatoes or a salad.
The best before date on this schnitzel from Costco is just over a month from when we purchased it and it needs to be kept in the refrigerator. You can freeze this product if you're not going to have it by the best before date. The box recommends thawing in the refrigerator for 24 to 48 hours prior to heating it.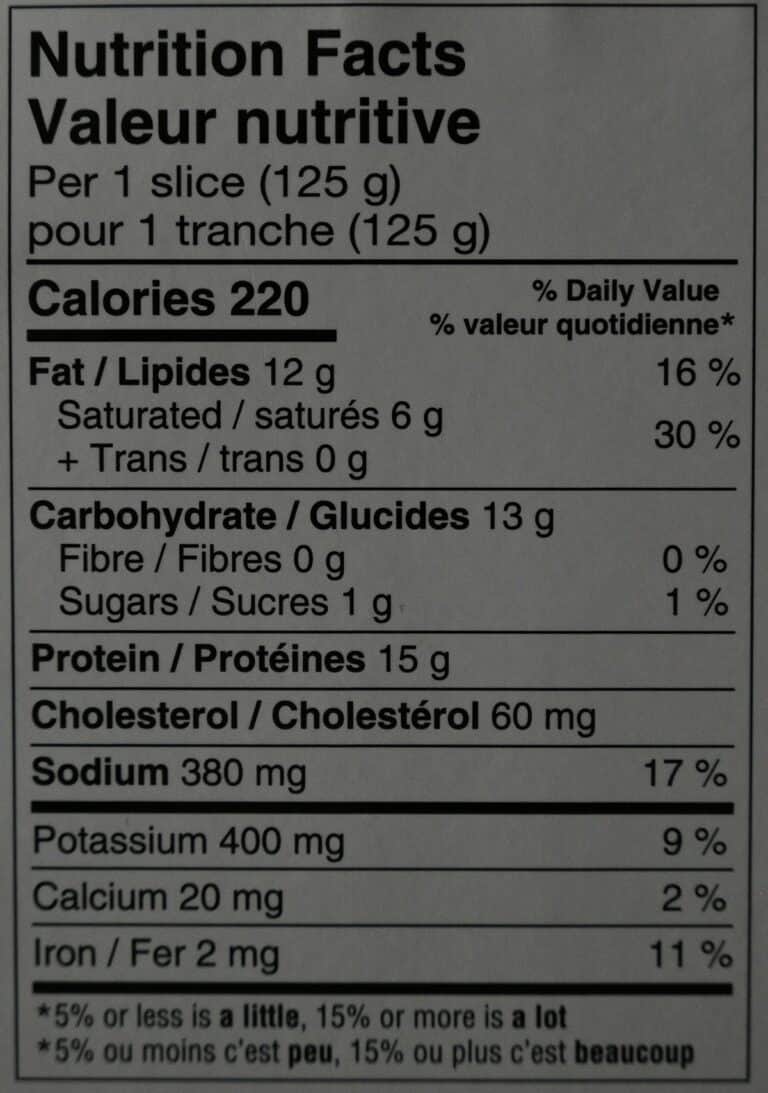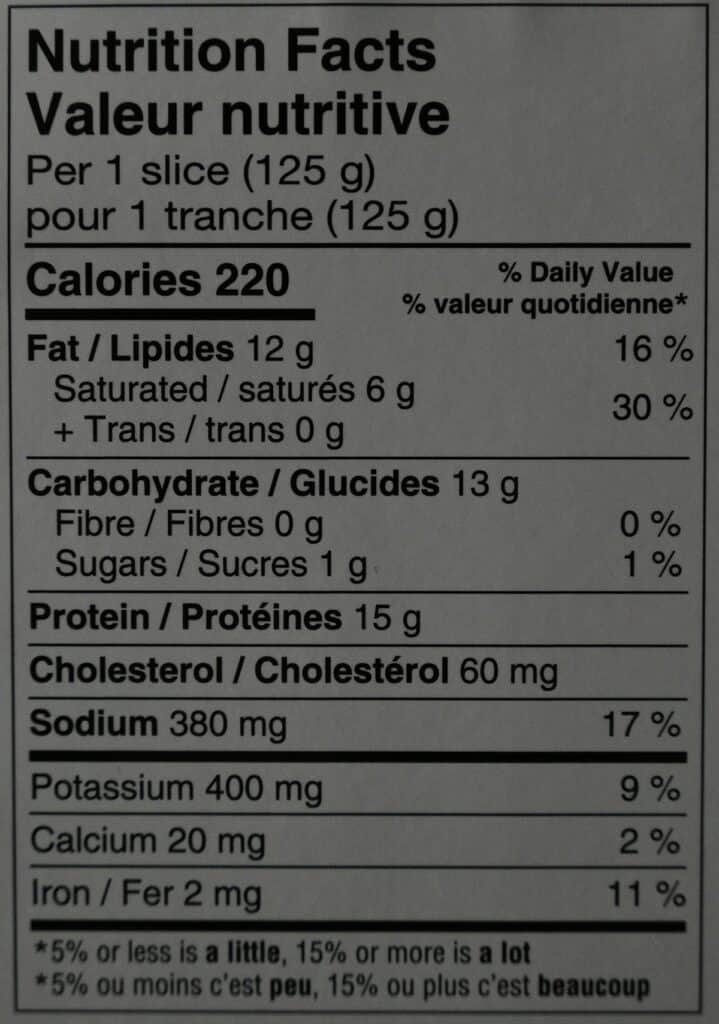 Nutrition
Calories
One slice of pork schnitzel is 220 calories, 12 grams of fat, 13 grams of carbohydrates, zero grams of fibre, one gram of sugar, 15 grams of protein and 380 mg of sodium. Keep in mind, one slice is not that much, I think most individuals would eat two or three slices.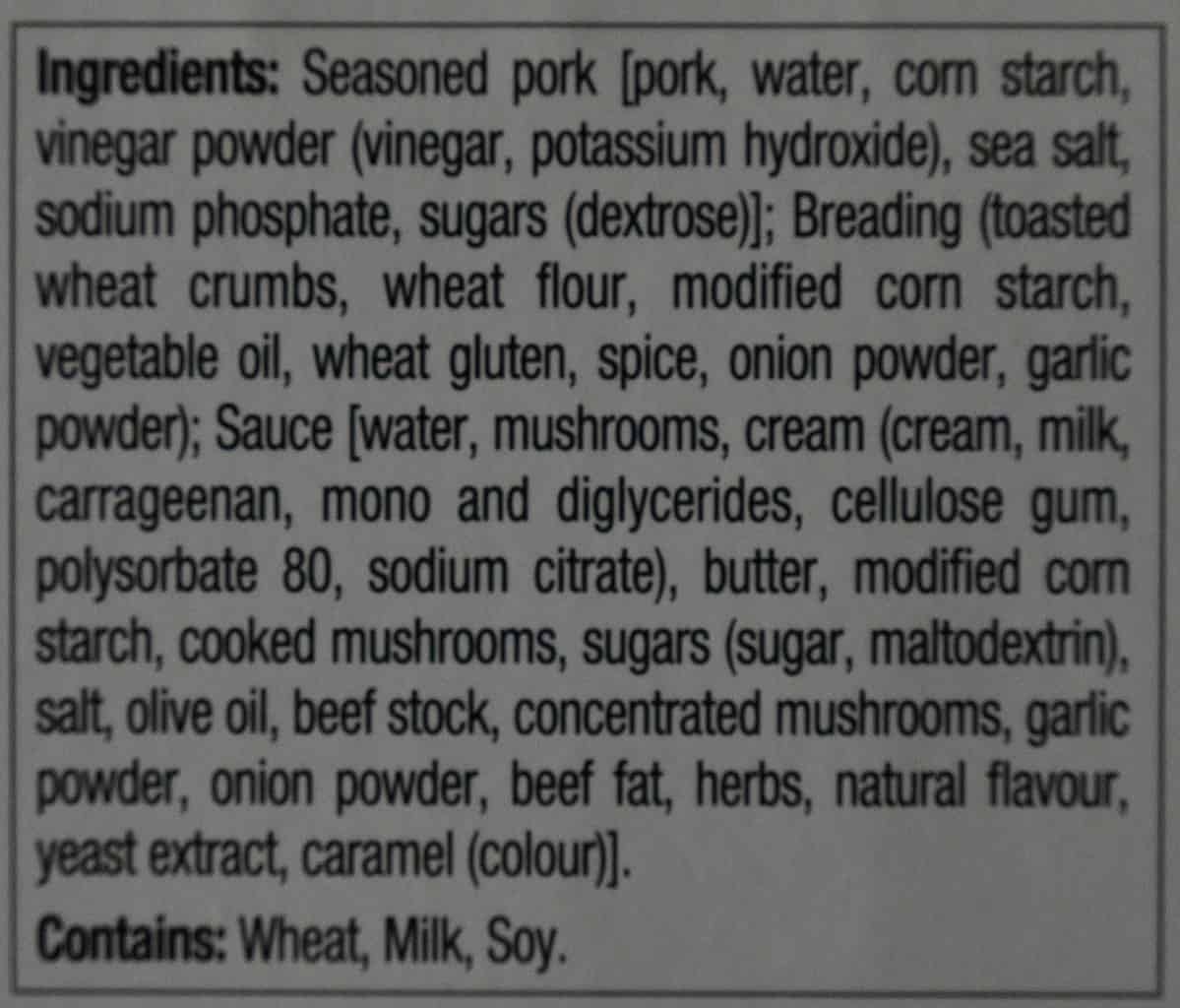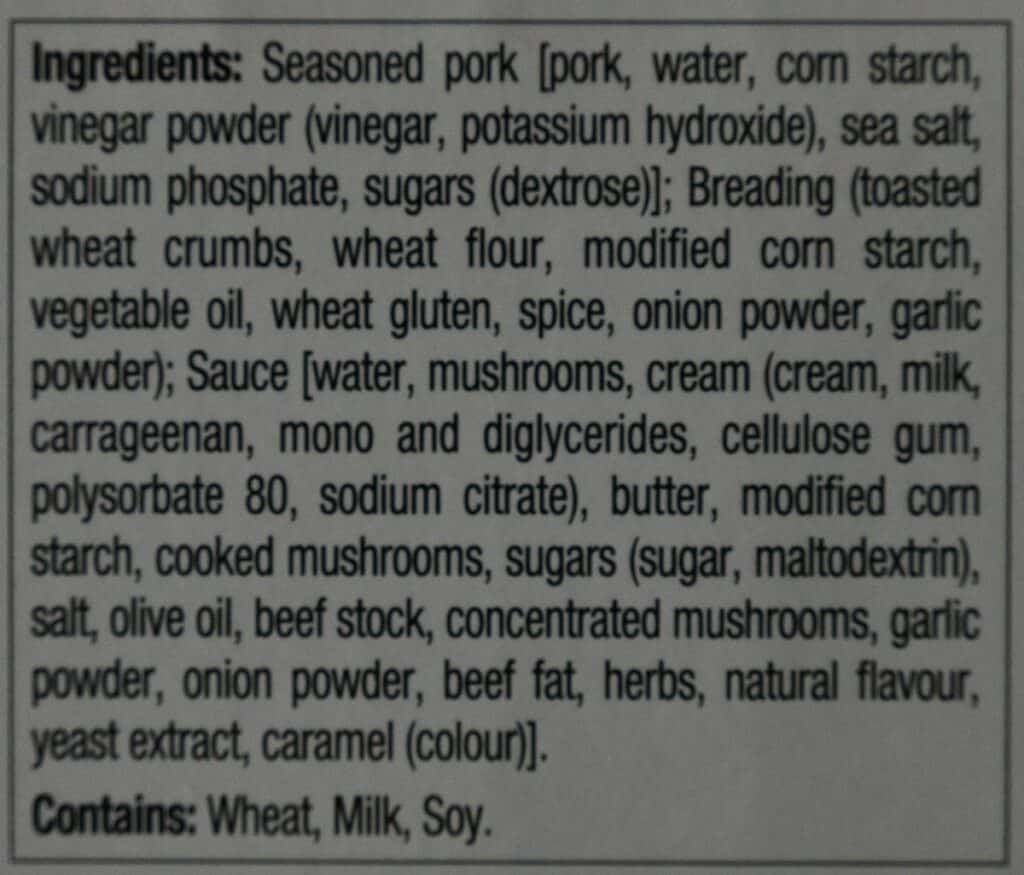 Ingredients
This Costco schnitzel is not gluten-free or dairy-free. I find it interesting that the pork has sugars added, I don't understand why that's necessary.
Scoring
Taste: 5/10
Cost: 5/10
Convenience: 6.5/10
Nutrition: 4/10
Overall
Walk on by!
My honest review and opinion of this Costco bought pork schnitzel is that it just isn't tasty, the sauce was the main thing I didn't like. Next time I'm craving schnitzel I'll go to a local restaurant.
Have you tried this? What did you think of it?
---
Please note that this review was not paid for or sponsored by any third party. This product was purchased by Costcuisine for the purpose of producing this review. The opinions in this review are strictly those of Costcuisine. Costcuisine is not affiliated with Costco or any of its suppliers. In the event that Costcuisine receives compensation for a post from the manufacturer of a product or some other third party, the arrangement will be clearly disclosed (including where the manufacturer of a product provides Costcuisine with a free sample of the product).