Good for gut health!
Please note that this review was not paid for or sponsored by any third party. However, I was given a free sample of this product to review. The opinions in this review are strictly my own. I am not affiliated with Costco or any of its suppliers. I am just a fan of the company. I write these reviews to help my fellow shoppers.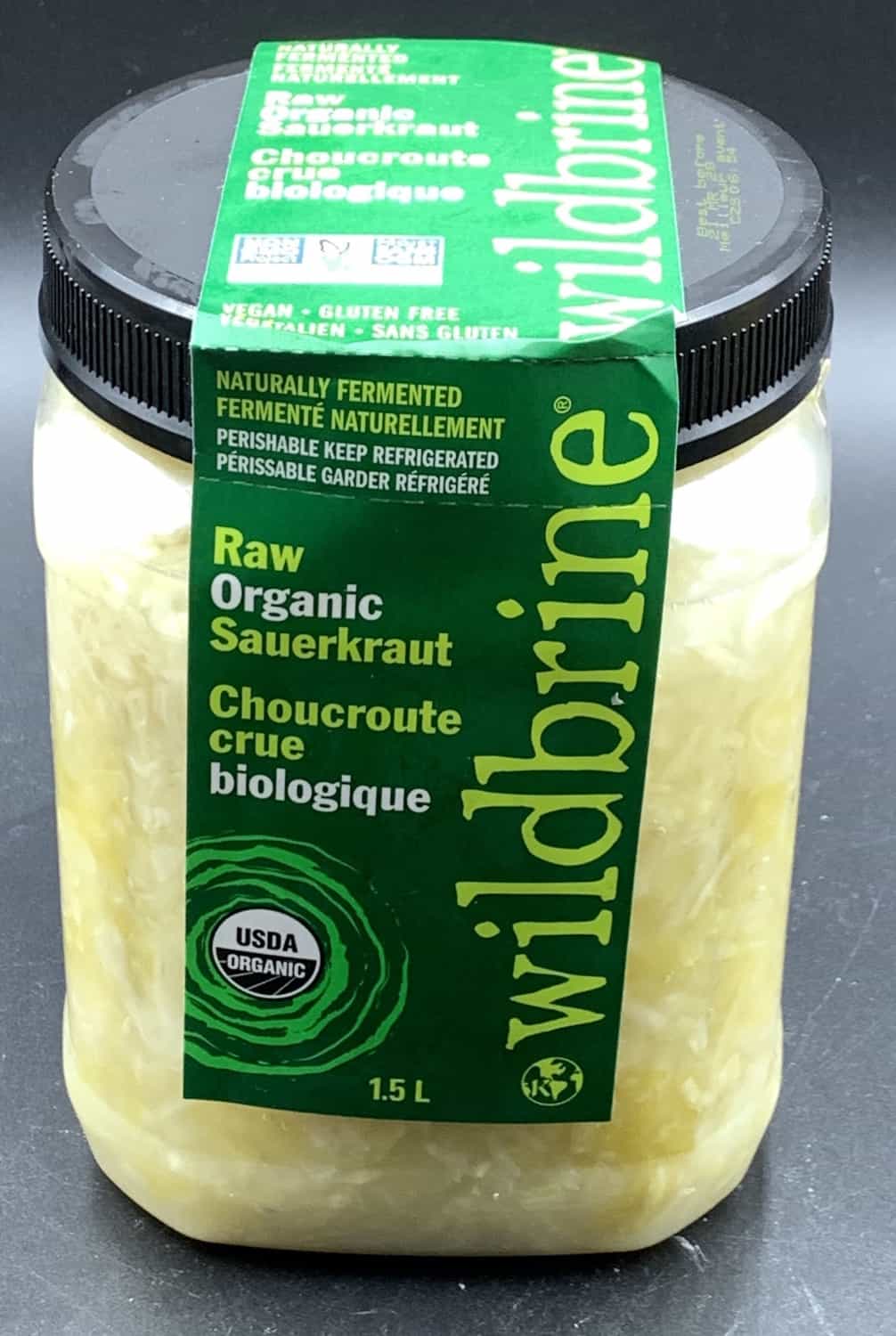 I've seen the Wildbrine Raw Organic Sauerkraut at Costco for at least six months now so I finally decided to pick it up to try! I don't eat a lot of sauerkraut but I've read and heard about how good fermented foods are for gut health so I thought I'd try it out.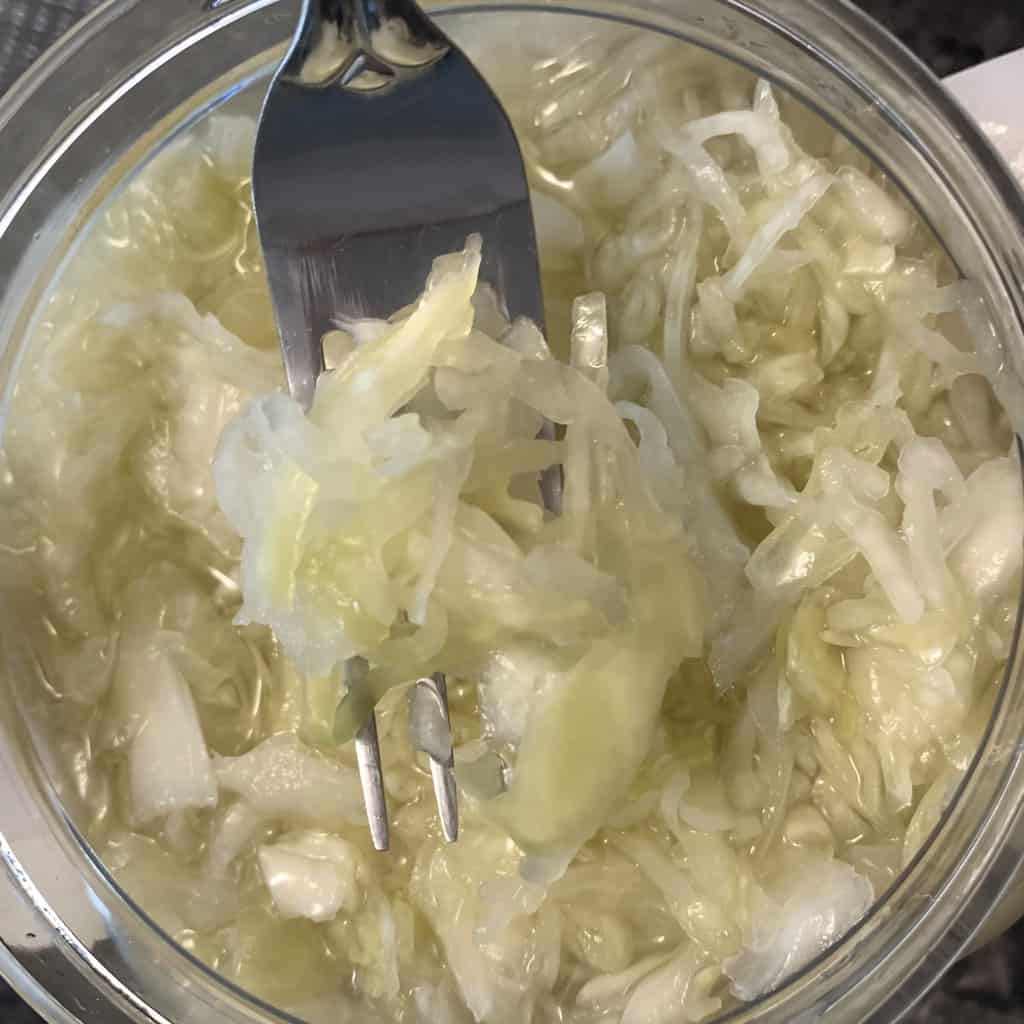 Taste
This if FLAVORFUL! I'm not sure if it's in a good way though haha as it is pretty strong tasting! If you don't know what sauerkraut is, it's fermented salty green cabbage. It's very tart, salty and also has a pretty prominent garlic flavor. It's slightly crunchy. A tiny bit packs a ton of flavor. Do I love the taste of sauerkraut? Not really. Does this product taste like something sauerkraut lovers would probably love? I think so. It's organic which is always a plus!

Cost
I paid $10.99 Canadian for 1.5 liter container of sauerkraut.
Convenience
Perfect to go with sausages or on hot dogs. The best before date is about seven months from the date I purchased the sauerkraut. It needs to be kept refrigerated.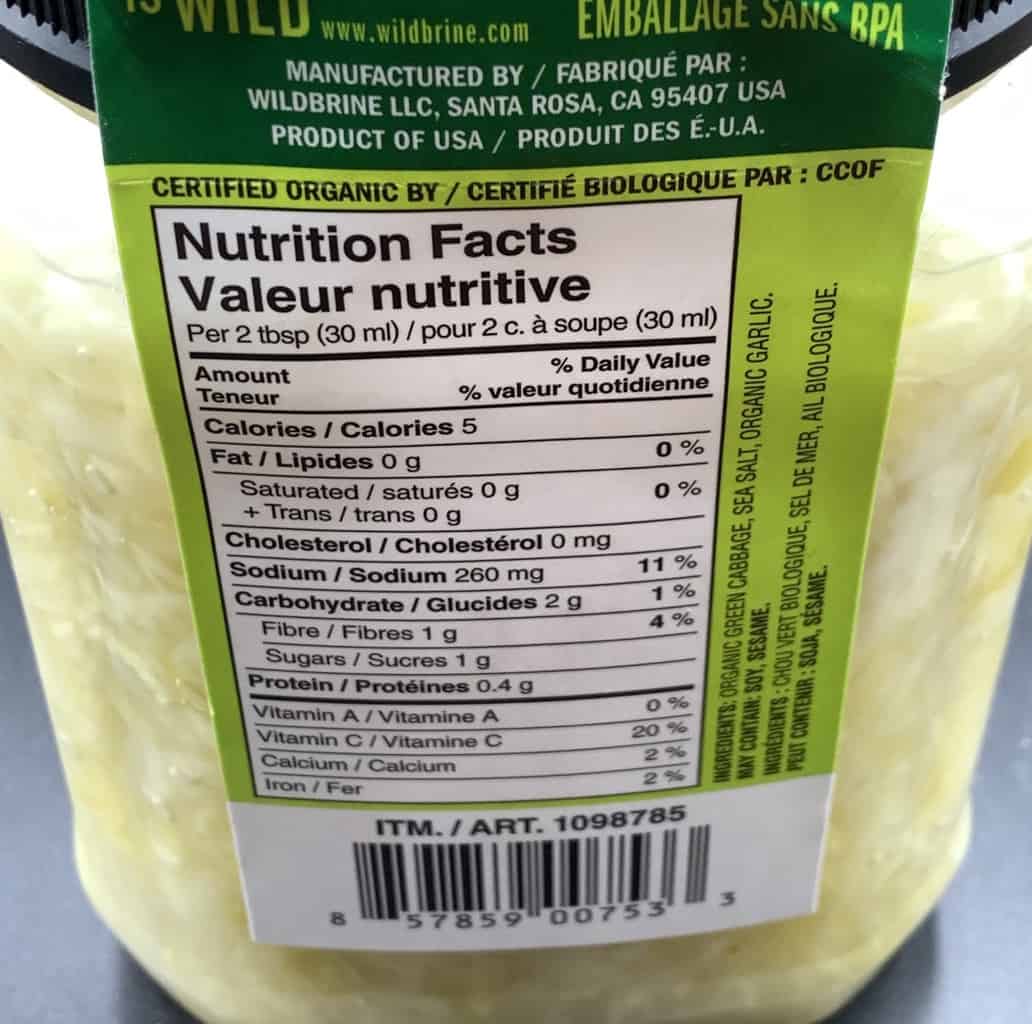 Nutrition
Two tablespoons is five calories, zero grams of fat, 260mg of sodium, one gram of sugar, one gram of fibre, two grams of carbohydrates and 0.4 grams of protein. The ingredients list is just cabbage, sea salt and garlic.
Despite not loving the taste of sauerkraut I'll probably continue to eat little bits of this to see if it improves my gut health at all!
Taste: I have to be honest, I can't rate this because I don't like sauerkraut in the first place but I think it's probably a high quality, descent sauerkraut.
Cost: 7/10
Convenience: 10/10
Nutrition: 10/10
What do you eat sauerkraut with?!