If you're vegan or looking to reduce the amount of meat you eat, you might be interested in trying the Costco Beyond Meat Beyond Sausage. It's a plant-based alternative to pork sausage! I do eat meat, but I was curious to find out how close these plant-based sausage links are to the real thing.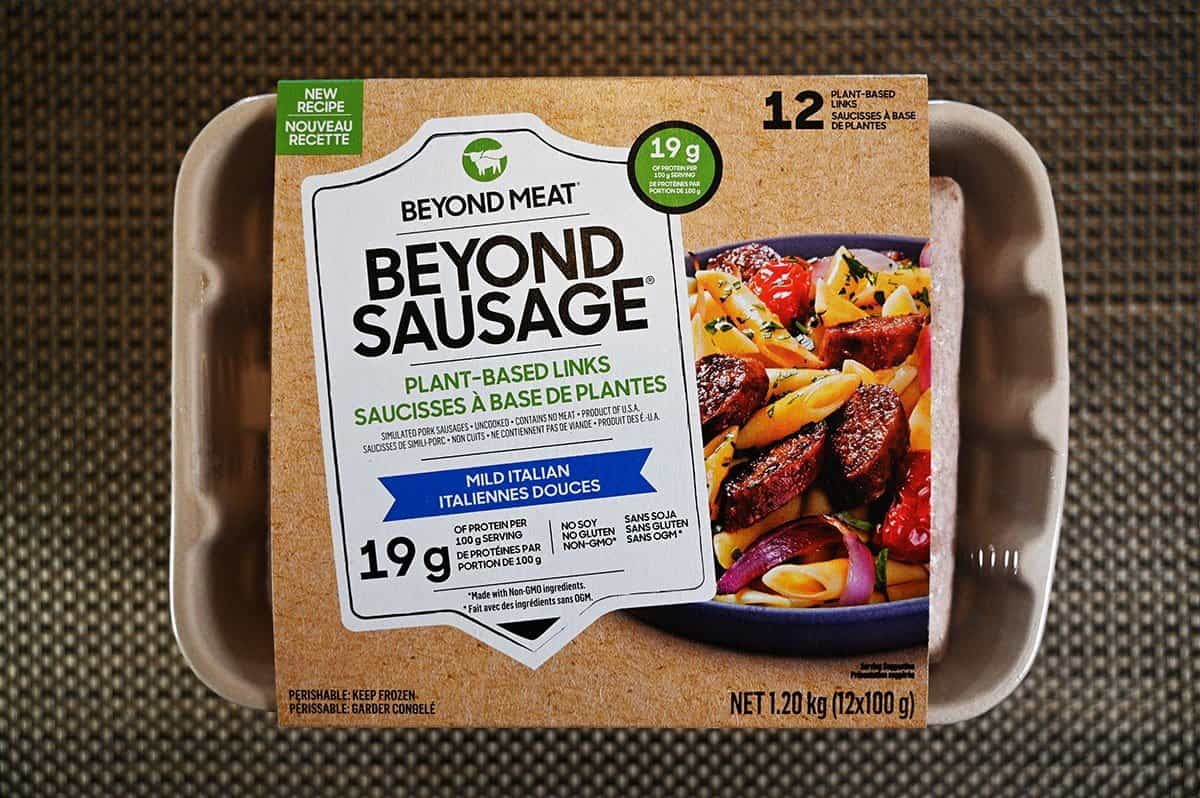 We eat meat in our house, so I'll say up front that I'm not going to pretend I'm a vegan or vegetarian. Please take this review for what it is – a review of a plant-based meat product by someone who eats meat regularly and is comparing it to actual meat. With that being said, I think plant-based meat alternatives are targeted mostly at people who have gone to plant-based or vegetarian diets later in life after previously enjoying meat, so maybe it's not an unfair comparison.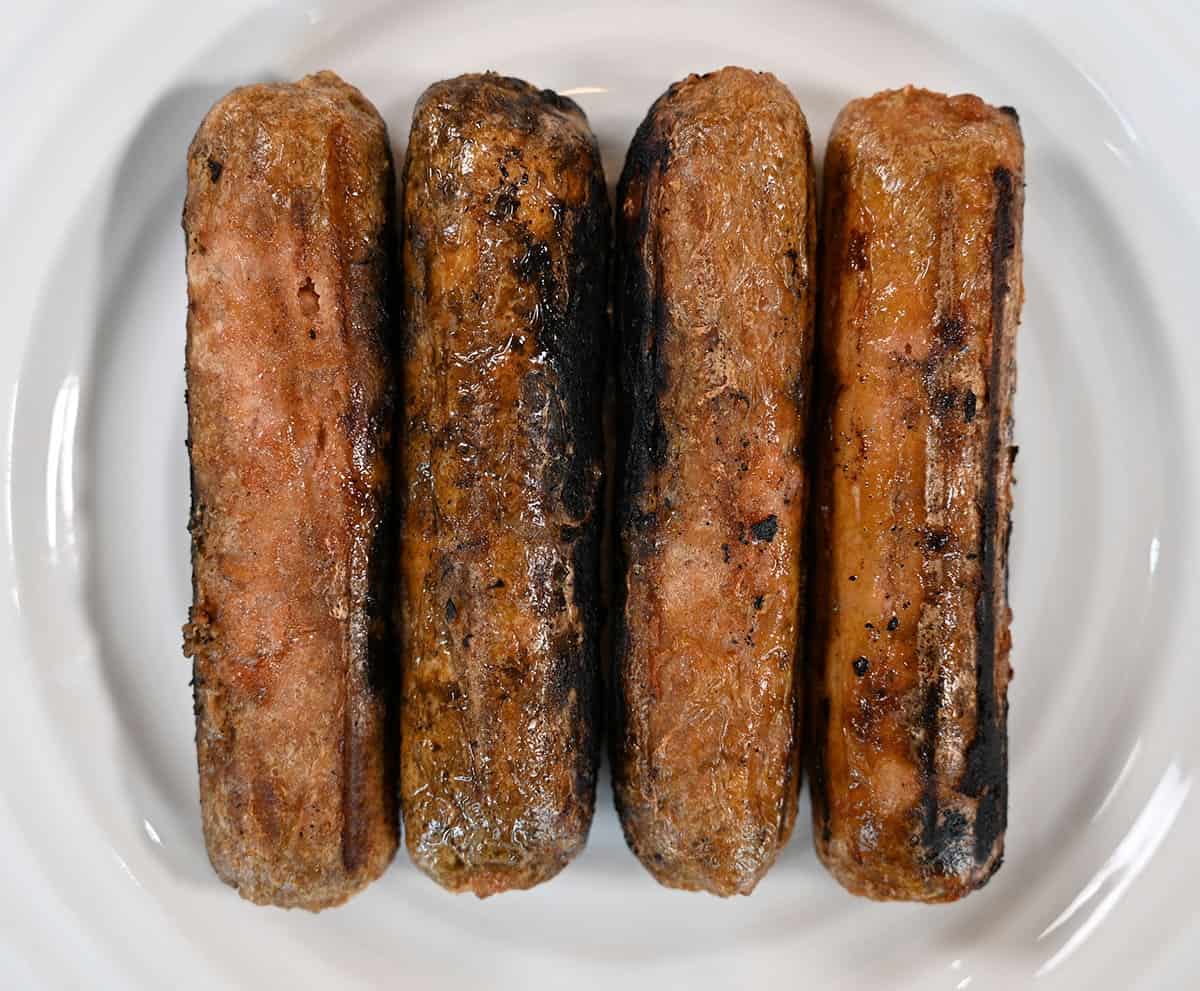 I've seen the Beyond Meat Beyond Sausage at my Costco for a long time, but the idea and appearance turned me off of buying it. During my most recent trip, I decided it was time to give it a chance.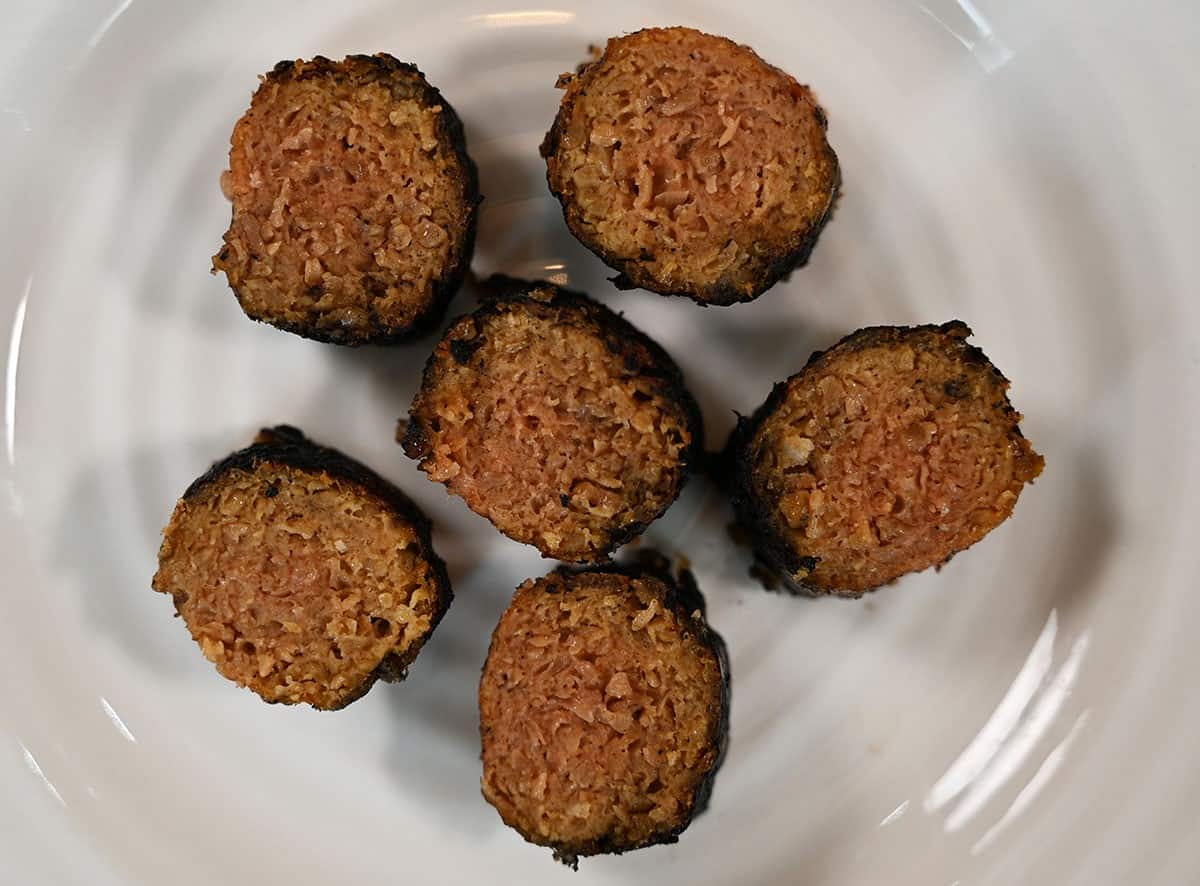 Other vegan products from Costco include the Costco Riviera Coconut Milk Vegan Delight, Costco Wildbrine Raw Organic Sauerkraut, Costco Don Lee Farms Organic Veggie Bites, Costco Kirkland Signature Oat Beverage, Costco Wholly Veggie Buffalo Cauliflower and the Costco Beyond Meat Beyond Burger.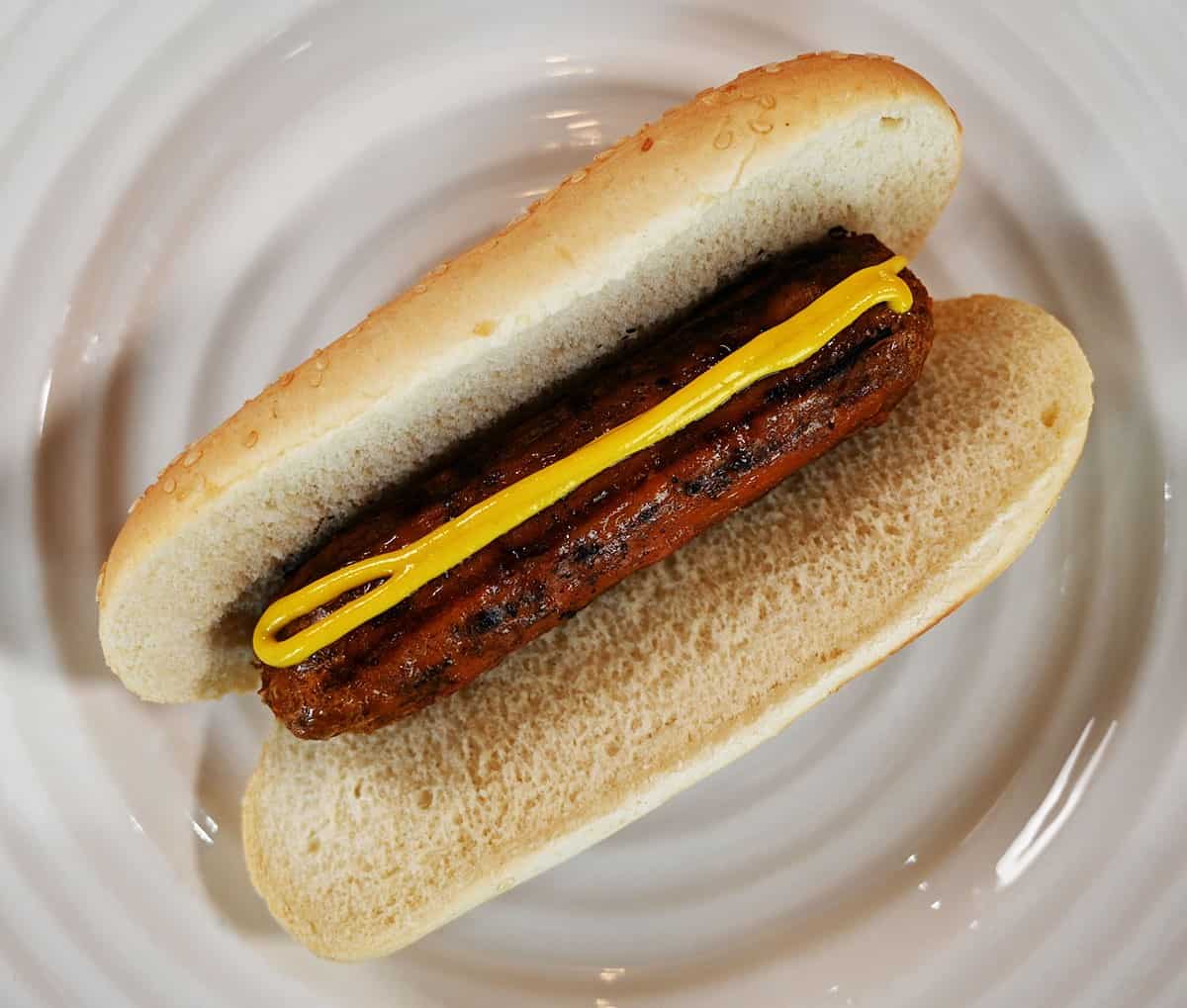 Location in Store
You can find the sausages in the freezer section, near the frozen burger patties and appetizers. The item number is 2338620.
Taste
Okay, I don't like these sausages. I find that they have an odd texture and a very strong flavor, which I think is coming from the Italian seasoning. The texture has similarities to real meat, but is noticeably different.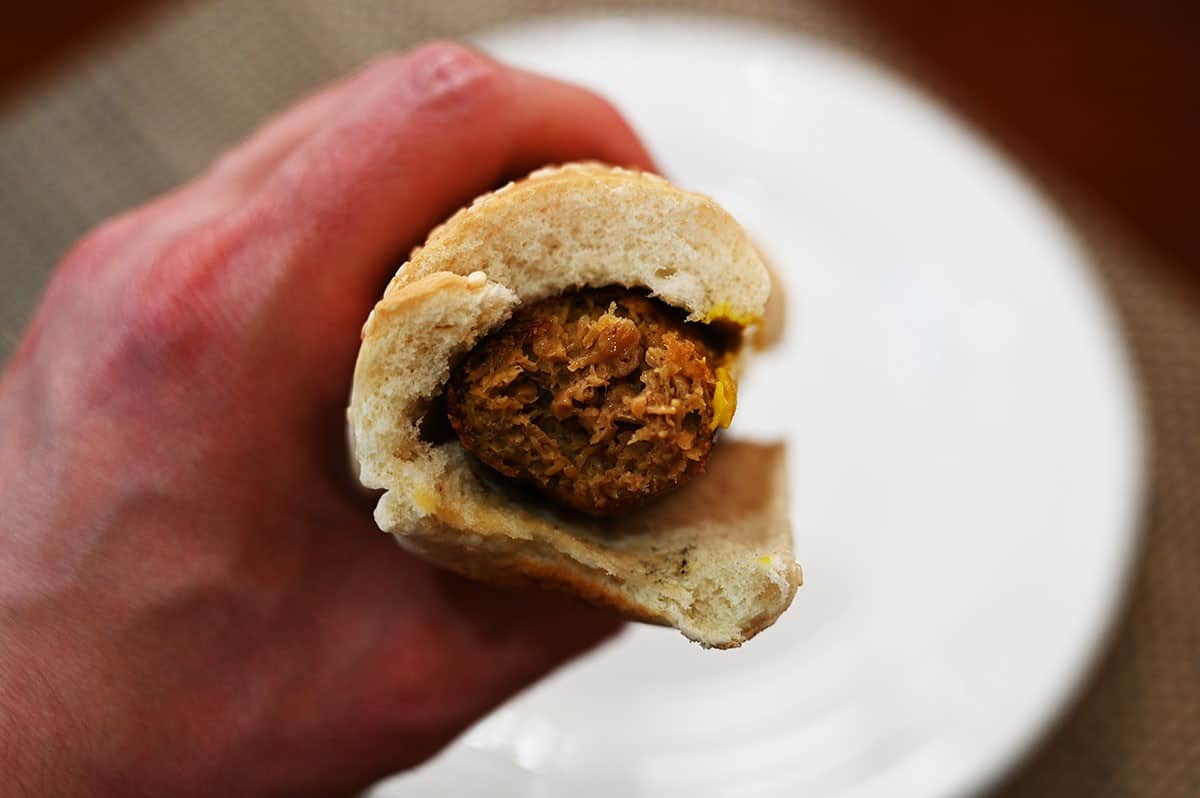 The sausages are pretty dry. The main flavor is the seasoning, which is pretty salty. I suspect they're trying to mask the flavor of the other ingredients with a ton of seasoning. I don't notice the beet root or bell pepper that are on the ingredients list.

In summary, these plant-based sausages are strongly seasoned and not in a good way. If you eat the sausages like a hot dog, it's a bit better because the flavor of the bun and condiments help mitigate the taste of the sausage. The package doesn't say to use the Beyond Sausage as a hot dog, but that was our first idea for using them and I thought we'd try it.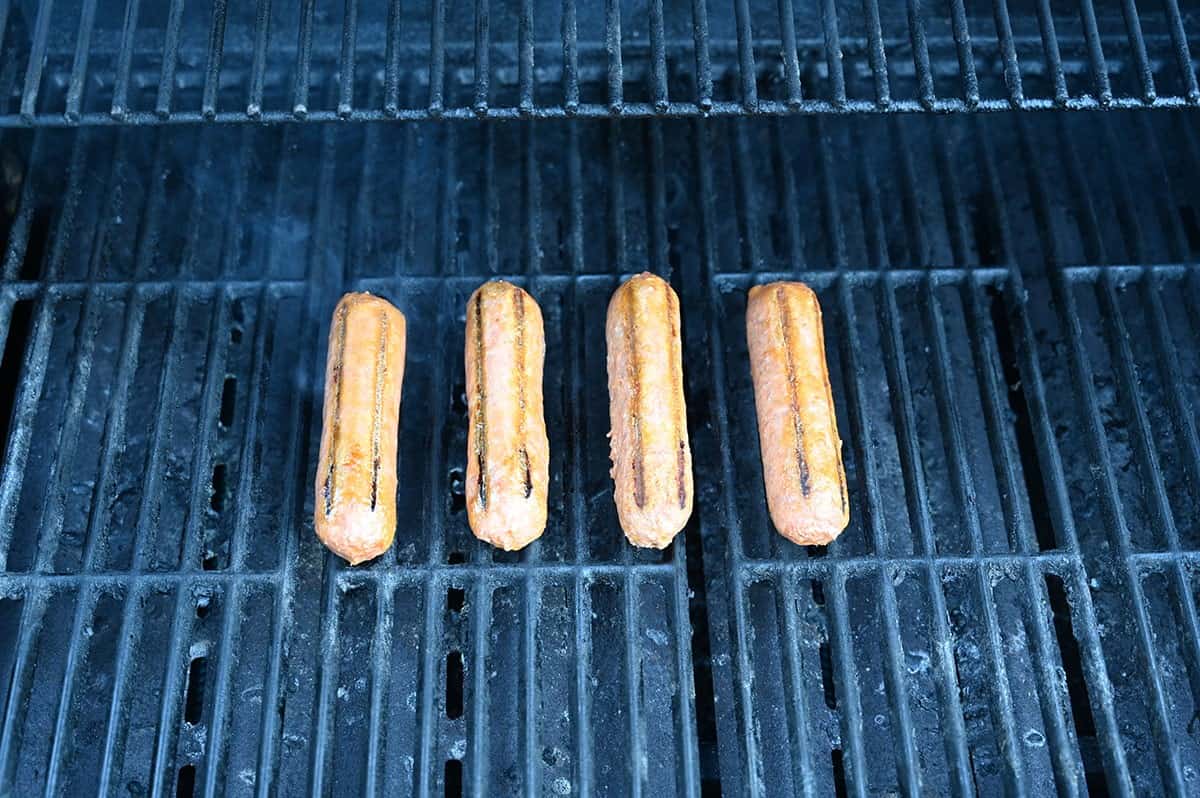 Cost
The pack comes with 12 sausages in it and the price is $18.99 Canadian. There are three separate packages with four sausages per pack. After tasting them, I have to say that they're overpriced. In my experience, you definitely pay a bit more for plant-based foods, but it's hard to justify paying this much for something that just isn't very tasty!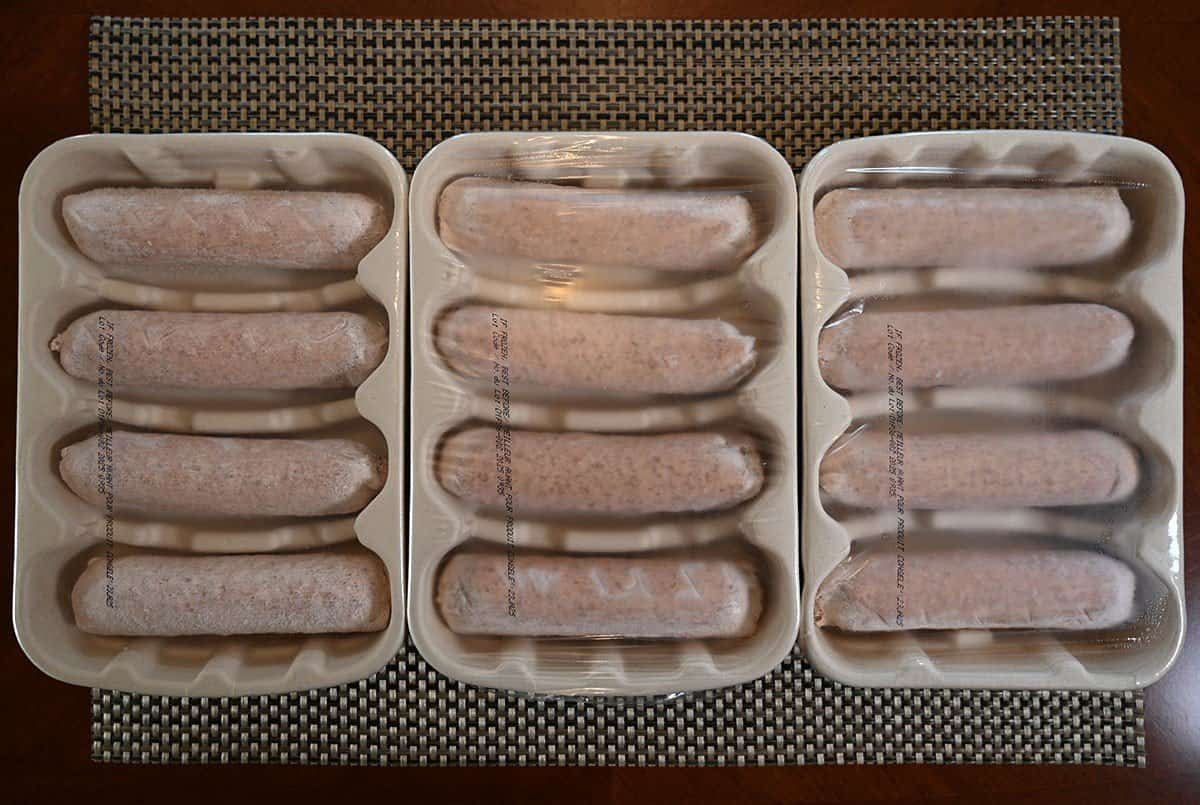 Convenience
There are cooking instructions for three different methods of cooking: grill, skillet and griddle. Because it's summer, we decided to use the grill. Whichever method you use, if your sausages are in the freezer, thaw them before cooking. If your sausages are stored in the fridge, use them within three days of opening the package. You can't refreeze thawed sausages.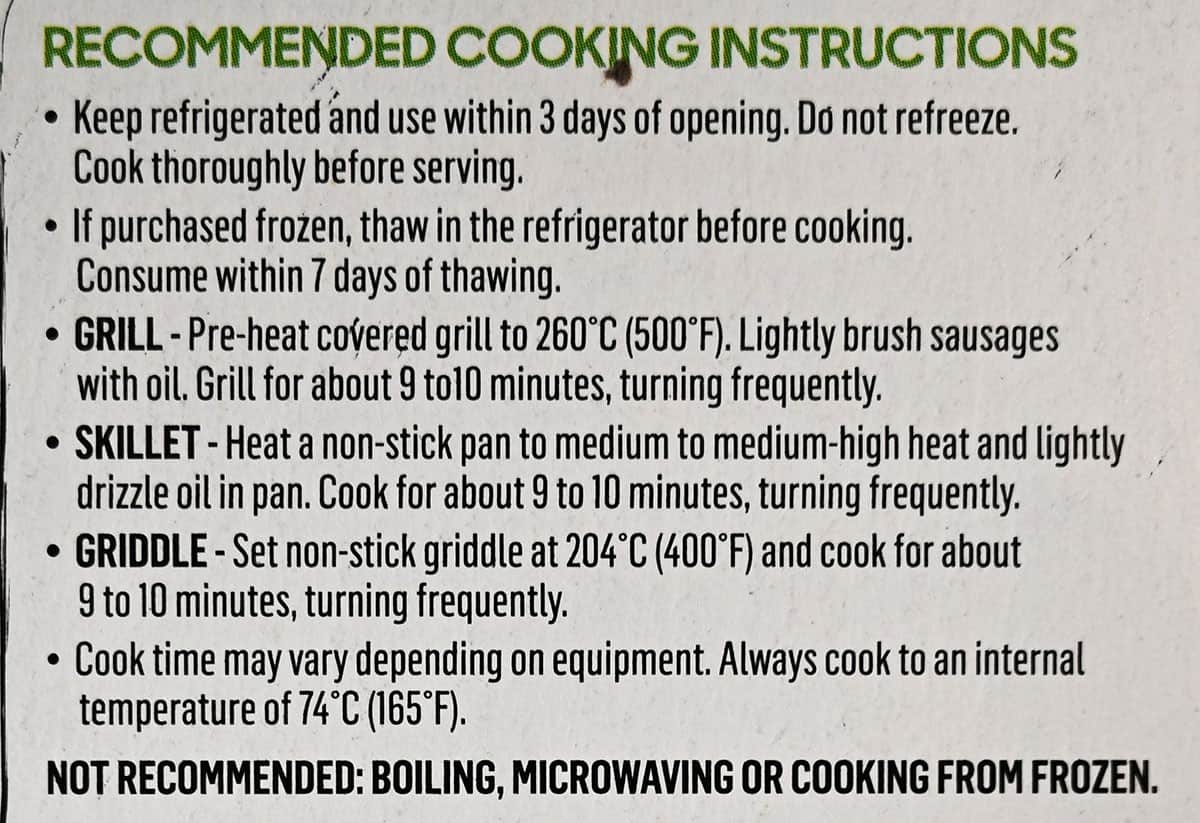 Having a vegan option if you're hosting a summer barbecue for people you don't know very well is a great idea, so the Beyond Sausages would work well for that. They're easy to store in the freezer and the best before date is about nine months from the date that we purchased the sausages on. Having the sausages separated into three smaller packs adds to their convenience.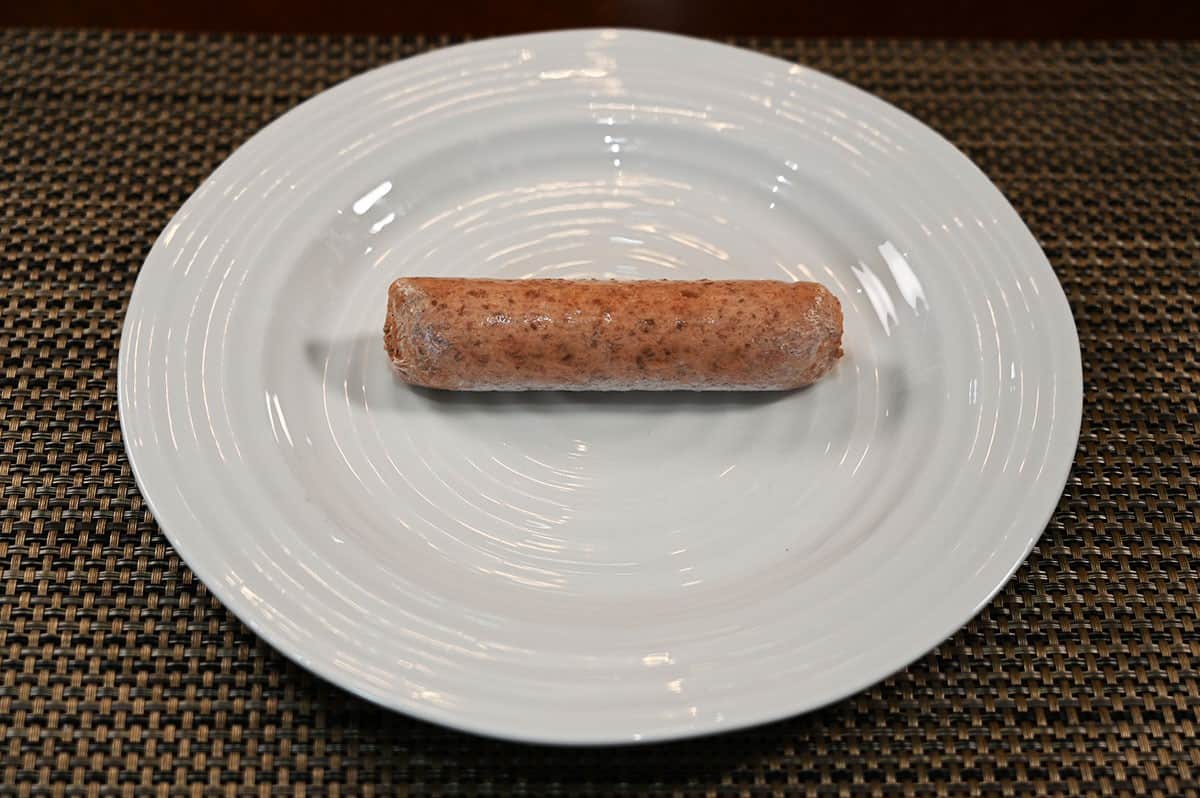 Nutrition
Calories
A 100-gram Beyond Sausage contains 270 calories, 20 grams of fat, five grams of carbohydrates, two grams of fibre, zero grams of sugar, 19 grams of protein and 420 milligrams of sodium. These plant-based sausages aren't necessarily lower in calories or fat than meat sausages!

Ingredients
There are a lot of ingredients in the Beyond Meat Beyond Sausages. A lot of the ingredients seem moderately healthy, but there are a few unhealthy ones too. One thing is for sure, there is absolutely no pork or other meat listed on the ingredients list! Beyond Sausages are gluten- and soy-free as well as non-GMO and vegan!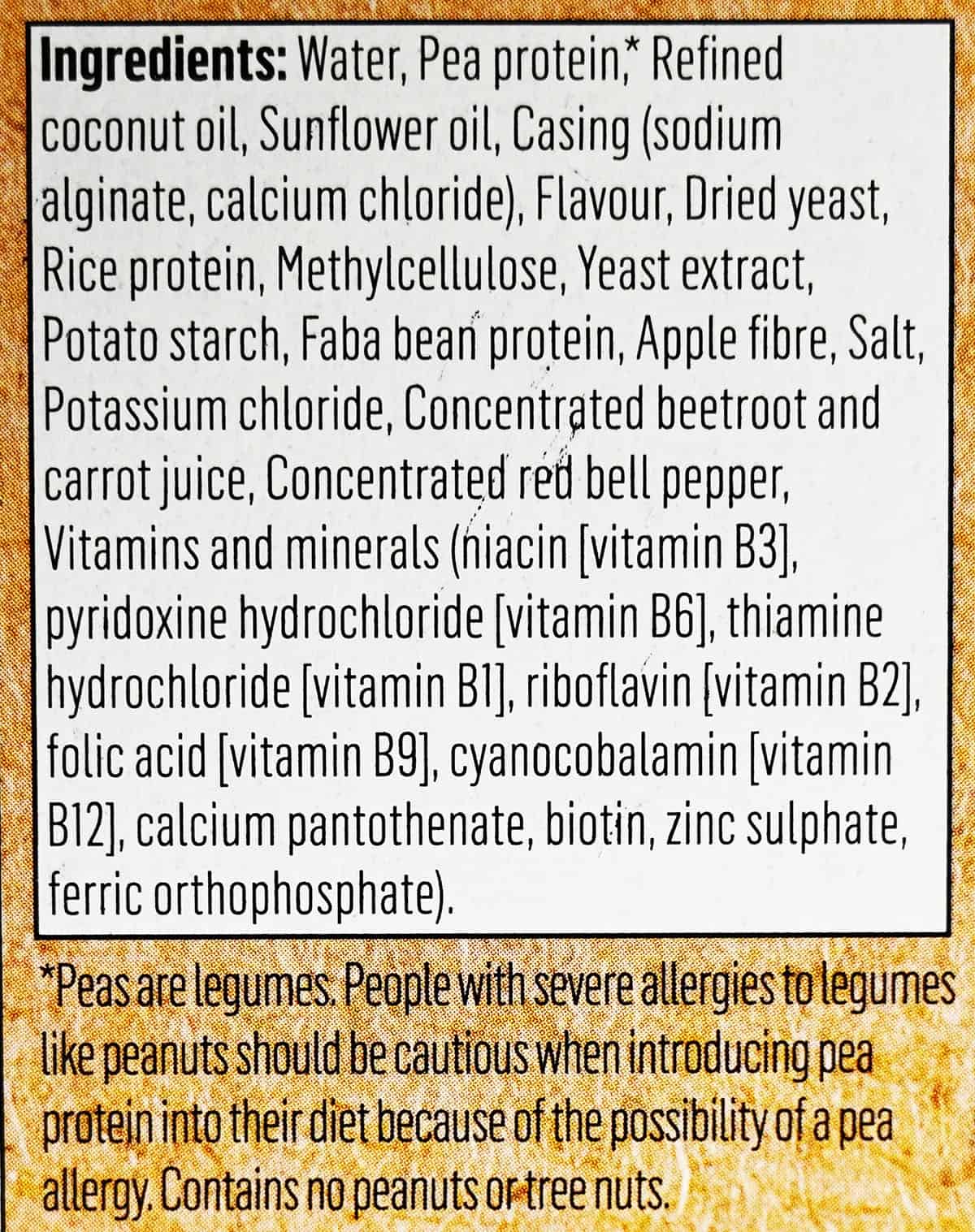 Scoring
Taste: 3/10 – I really don't like them.
Cost: 5/10
Convenience: 7/10
Nutrition: 5/10
Overall
Walk on by!
I tried to keep an open mind, but I just can't stand the flavor and texture of the Beyond Sausage (the flavor is bad and the texture just isn't very good). I just don't like them and can't see myself ever eating another one. I'd be curious to hear what people who don't eat meat think of them though.
Has anyone else tried these plant-based sausages? What do you think? How do they compare to other plant-based meat products?
---
Please note that this review was not paid for or sponsored by any third party. This product was purchased by Costcuisine for the purpose of producing this review. The opinions in this review are strictly those of Costcuisine. Costcuisine is not affiliated with Costco or any of its suppliers. In the event that Costcuisine receives compensation for a post from the manufacturer of a product or some other third party, the arrangement will be clearly disclosed (including where the manufacturer of a product provides Costcuisine with a free sample of the product).