Costco carries two different flavors of Boursin Gournay cheese. Garlic & fine herbs as well as cranberry & pepper. Boursin is something I commonly seen around the Christmas season but I've never tried it until now. How do both of these Costco Boursin flavors compare to one another and would I buy them again? Find out below!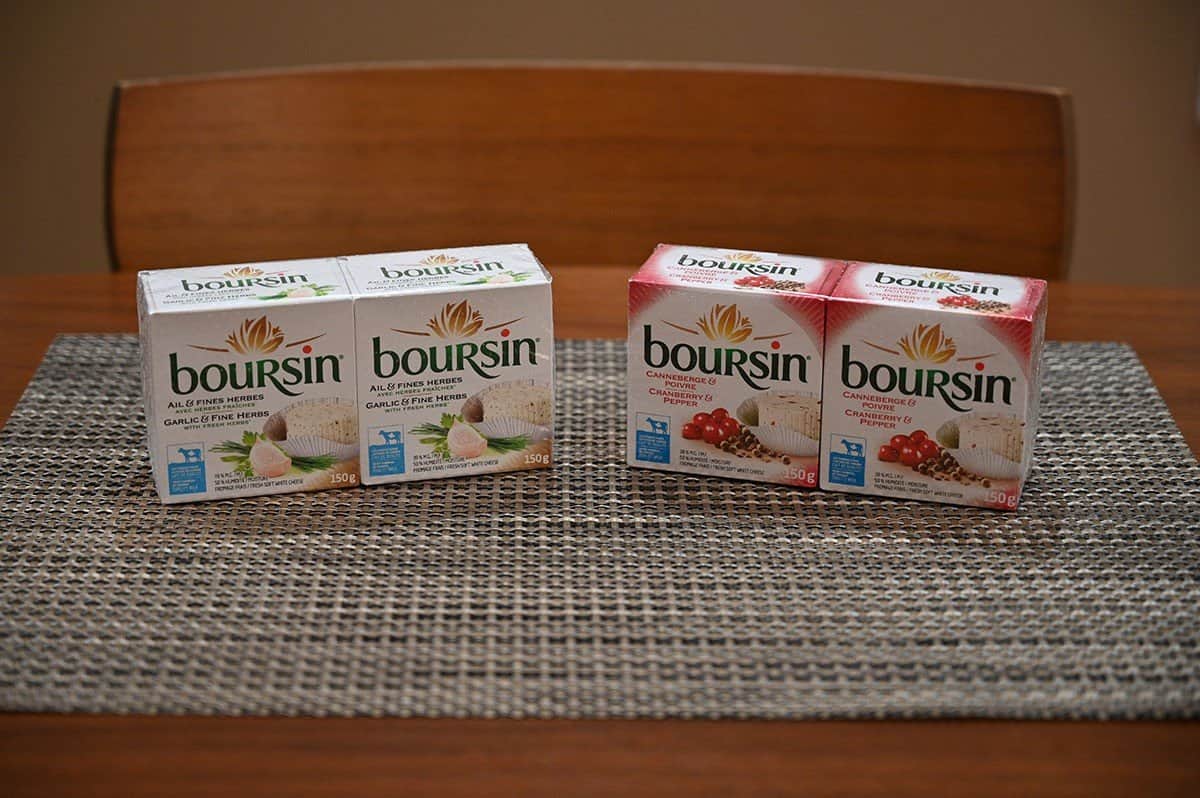 Believe it or not, I've never had Boursin cheese before, I always see it at Costco and for some reason just haven't bought it before until now! I like all kinds of cheese so I'm excited to try this! I bought two different flavors, cranberry & pepper as well as garlic & fine herbs.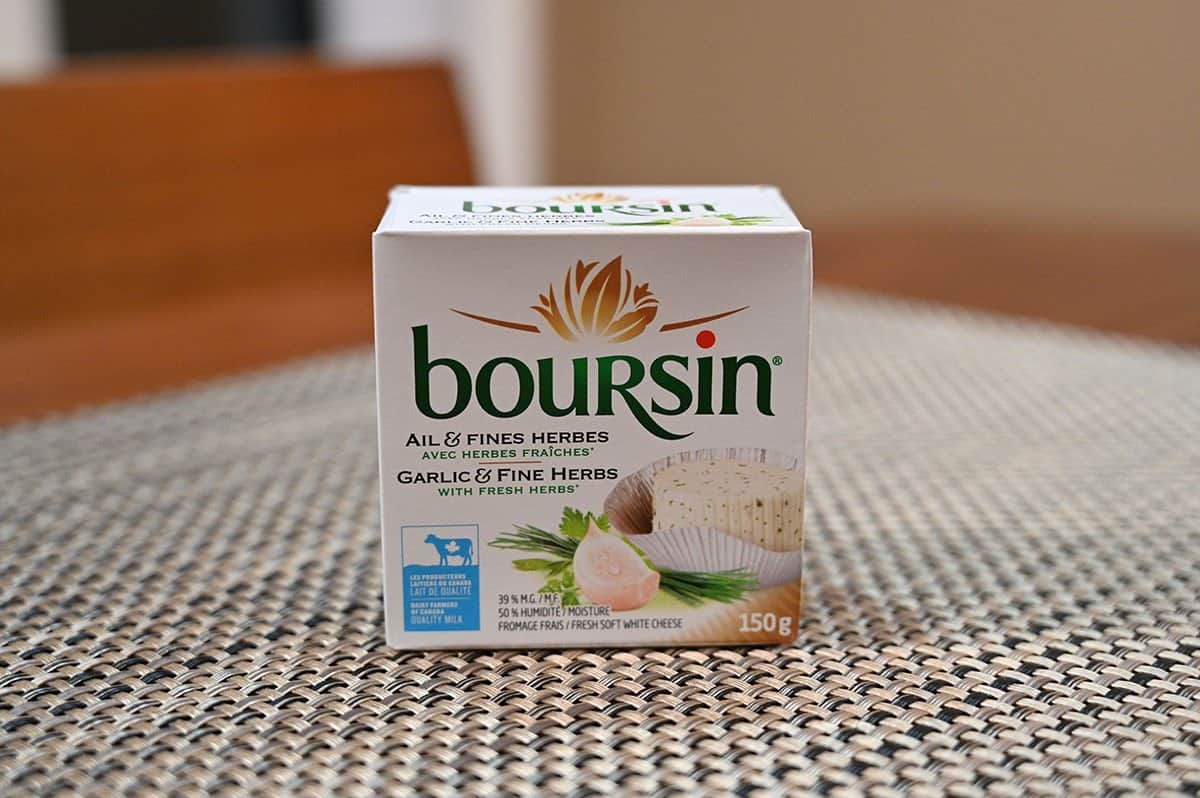 Other cheese products I've reviewed from Costco are the Costco Moon Cheese, Costco Good Foods Caramelized Onion & Gruyere Cheese Dip, Costco Four Cheese & Spinach Manicotti, Costco Kirkland Signature Strawberry Cream Cheese, Costco Kirkland Signature Manchego Cheese and the Costco Kirkland Signature Cheese Buns.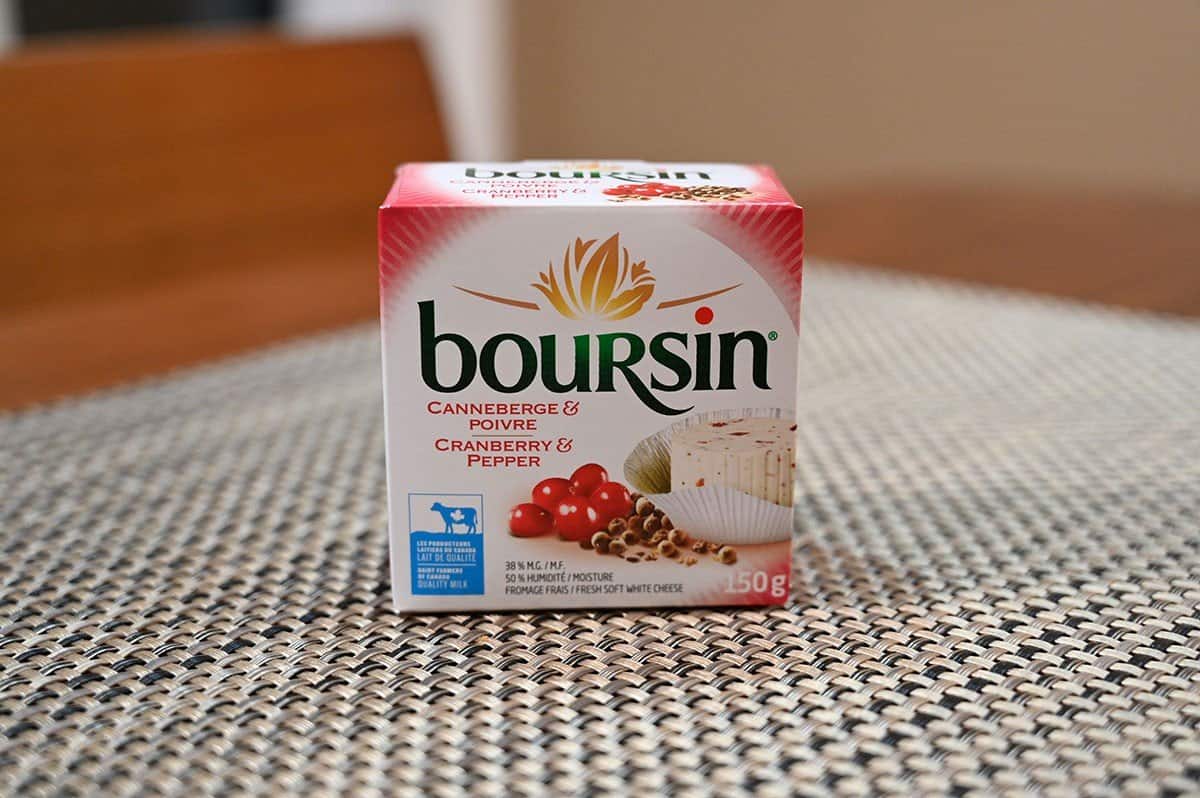 Location in Store
You can find this in the refrigerated deli section at Costco, near the other cheeses and cold cut meats. The item number is 115612 for the cranberry & pepper and 16103 for the garlic & fine herbs flavor.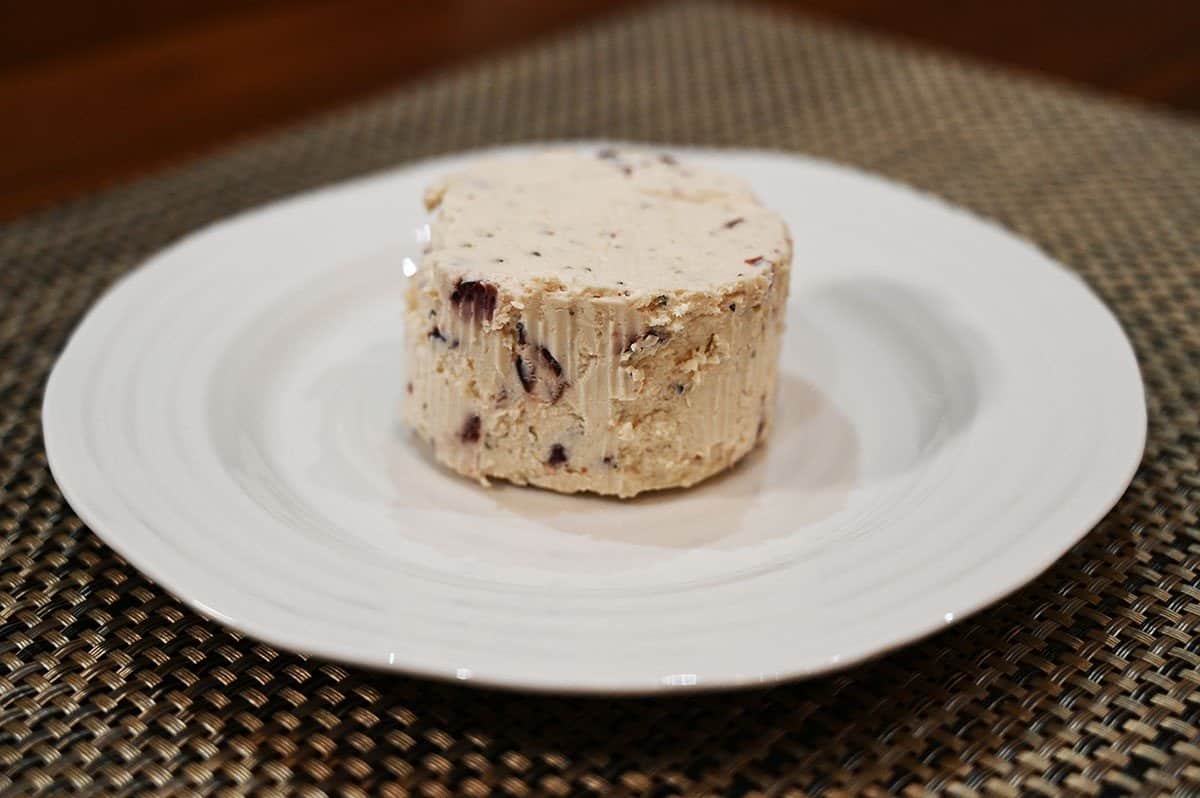 Taste
Boursin is Gournay cheese which is a soft, creamy cow's milk cheese that's similar in flavor and texture to cream cheese. It comes from Normandy, France. Both Boursin flavors are smooth, rich and very flavorful. The texture is a bit crumbly but also really easy to spread. Also this isn't just for crackers! There's a ton of different ways you can use Boursin.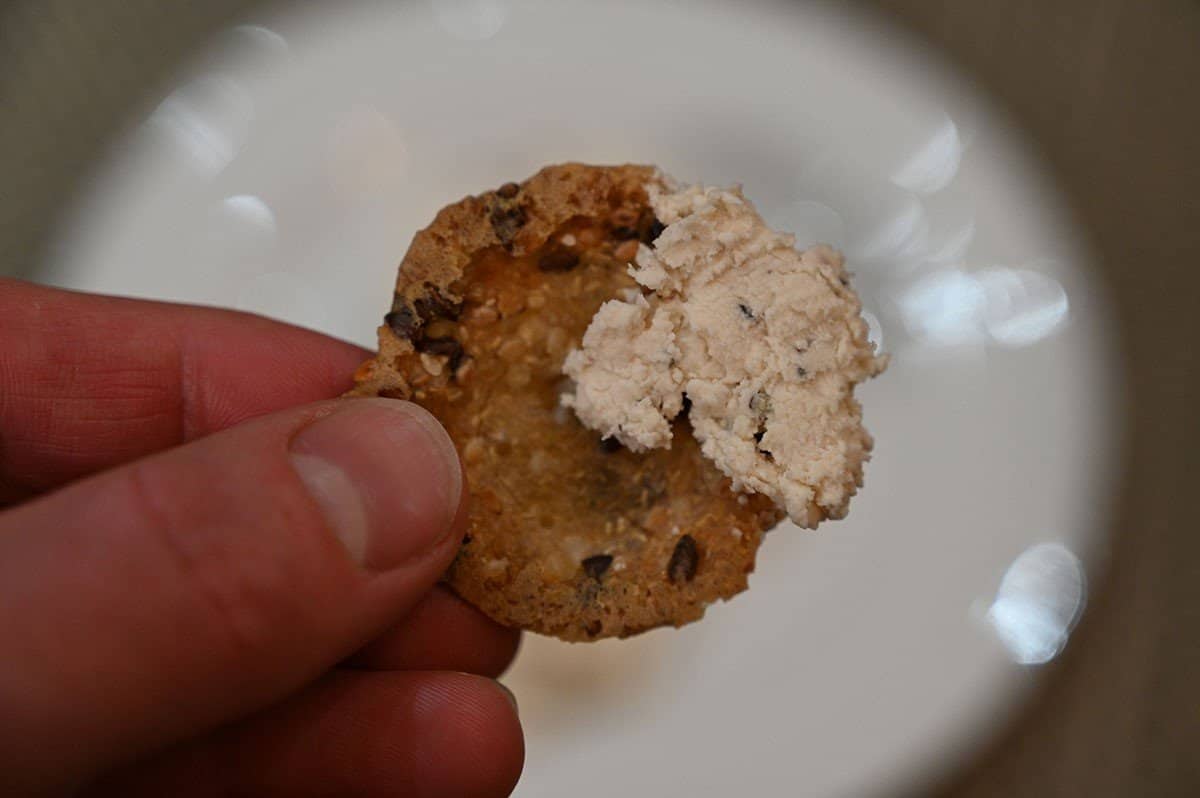 The garlic & fine herbs is Gournay cheese with chives, parsley and garlic mixed into it. You can taste the garlic but the chives and parsley are less noticeable. All the flavors combine well with one another, this flavor pairs well with Italian meats like prosciutto on a cheese board.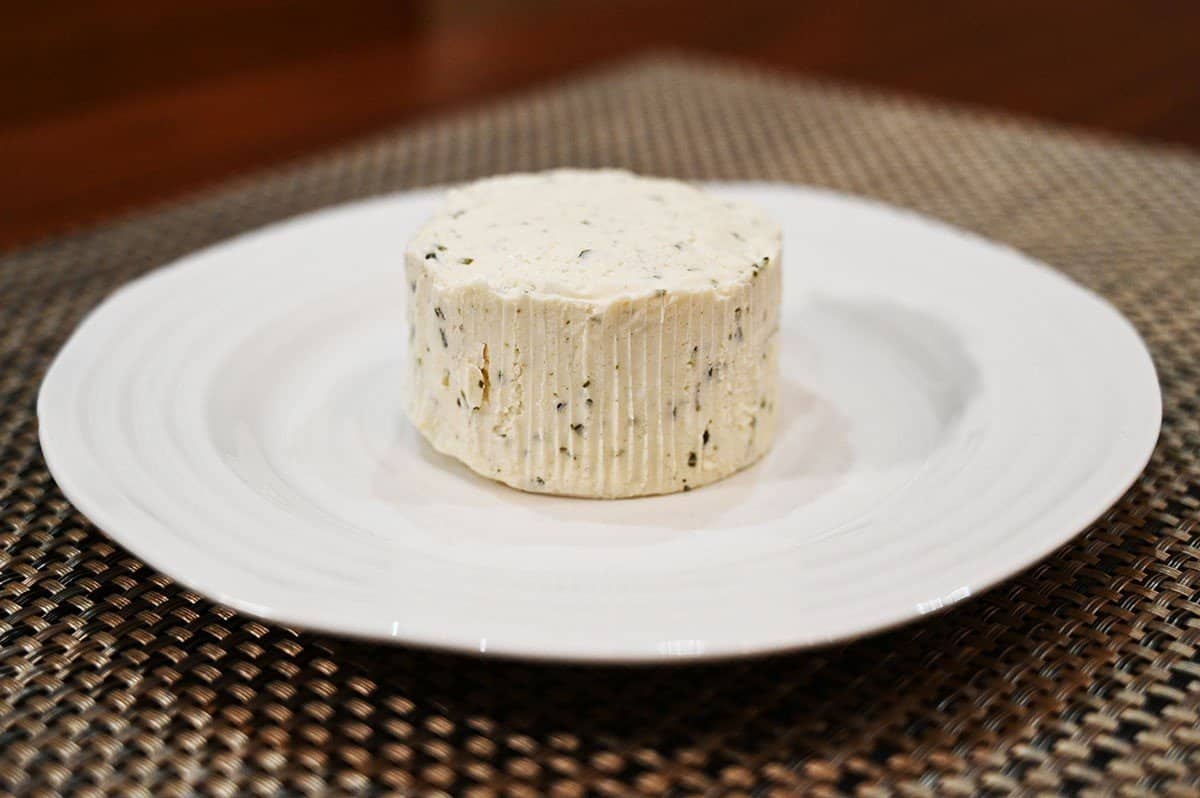 The cranberry & pepper flavor is not what I was expecting! It's not overly sweet which is what I expected. It's a combination of a hint of a sweetness and a bit of spice. Not the kind of spice from chili powder but the flavor you get from pepper. I wish there were just a bit bigger pieces of cranberries but I still enjoy this flavor!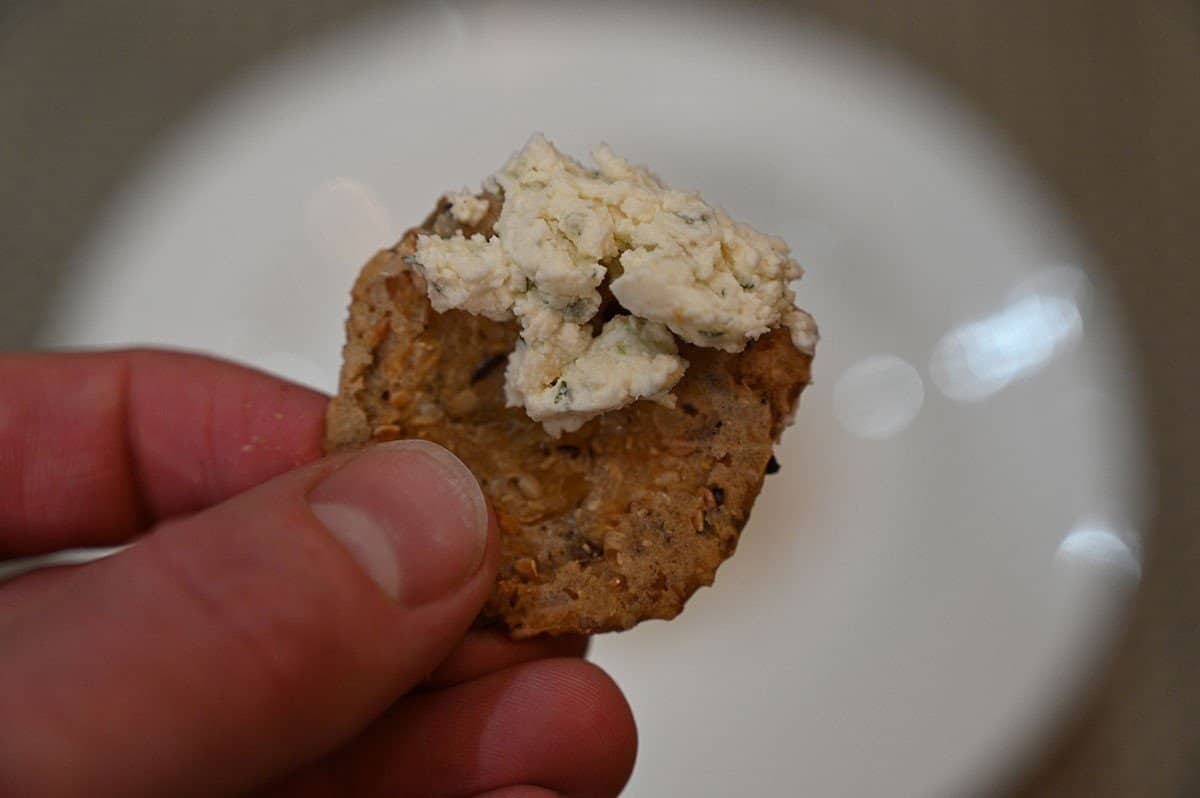 Cost
The garlic & fine herbs flavor as well as the cranberry & pepper flavor both cost $7.89 at Costco. Each pack comes with two disc shaped Boursin soft cheese mounds packaged in foil.
Convenience
Boursin is not just for crackers! You can add it to mashed potatoes, pasta dishes, chicken or even use it to stuff burgers! It does taste amazing on a charcuterie board with dried fruits, meats, crackers and nuts.
The best before date is about two months from the date that I purchased it and the cheese needs to be kept refrigerated.  The cheese comes wrapped in foil and is a short puck-like, cylinder shape. This makes it looks nice for serving and is easy to dip crackers into or place a cheese knife in the middle of it.
Nutrition
Both the garlic & fine herbs and cranberry & pepper Boursin have similar nutrition facts. The cranberry black pepper has a bit more sugar and a tiny bit less fat. The garlic & fine herbs flavor has a tiny bit more protein. Both are low in carbohydrates and two tablespoons isn't a ton of a calories! That's if you limit yourself to two tablespoons.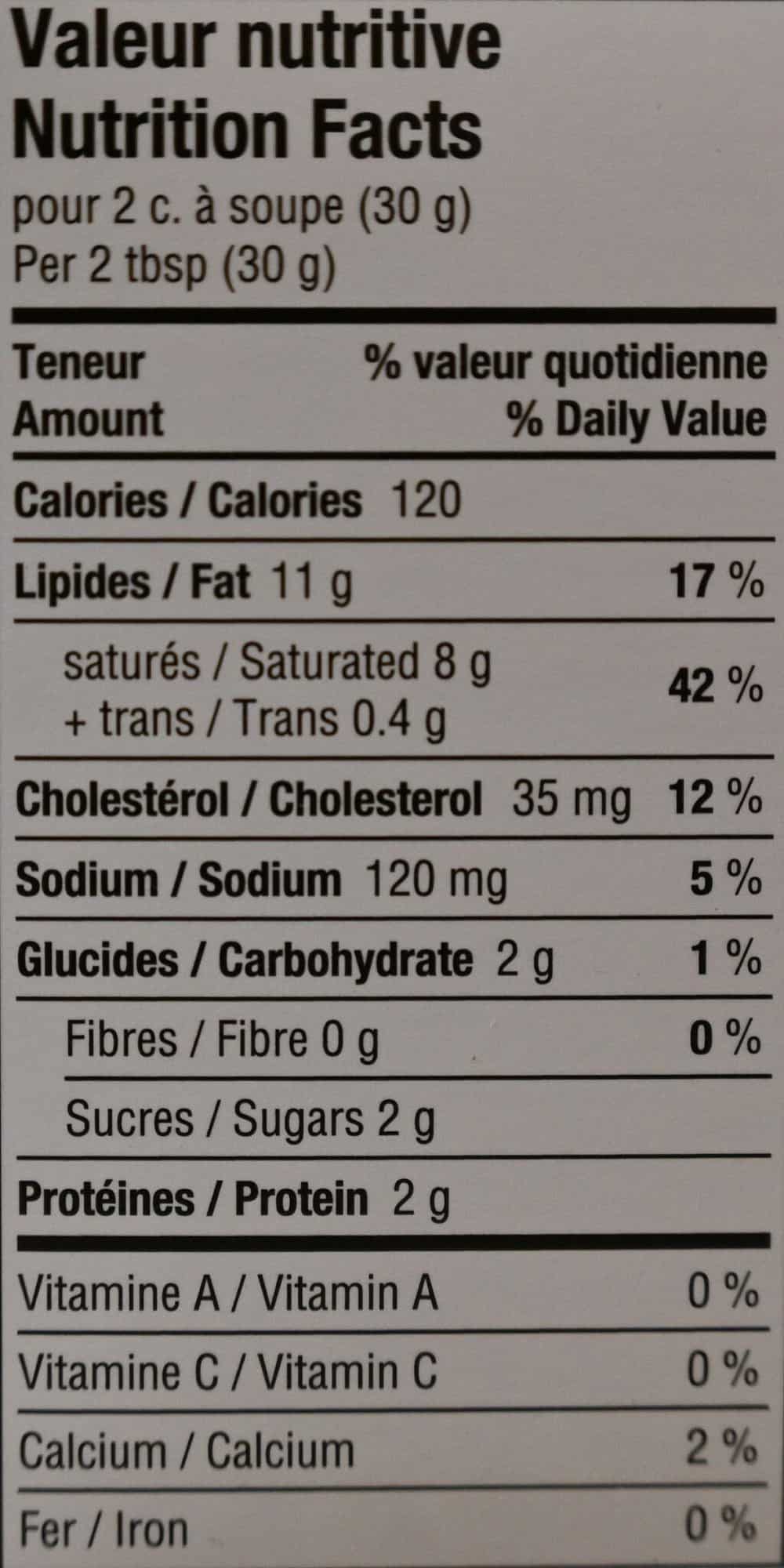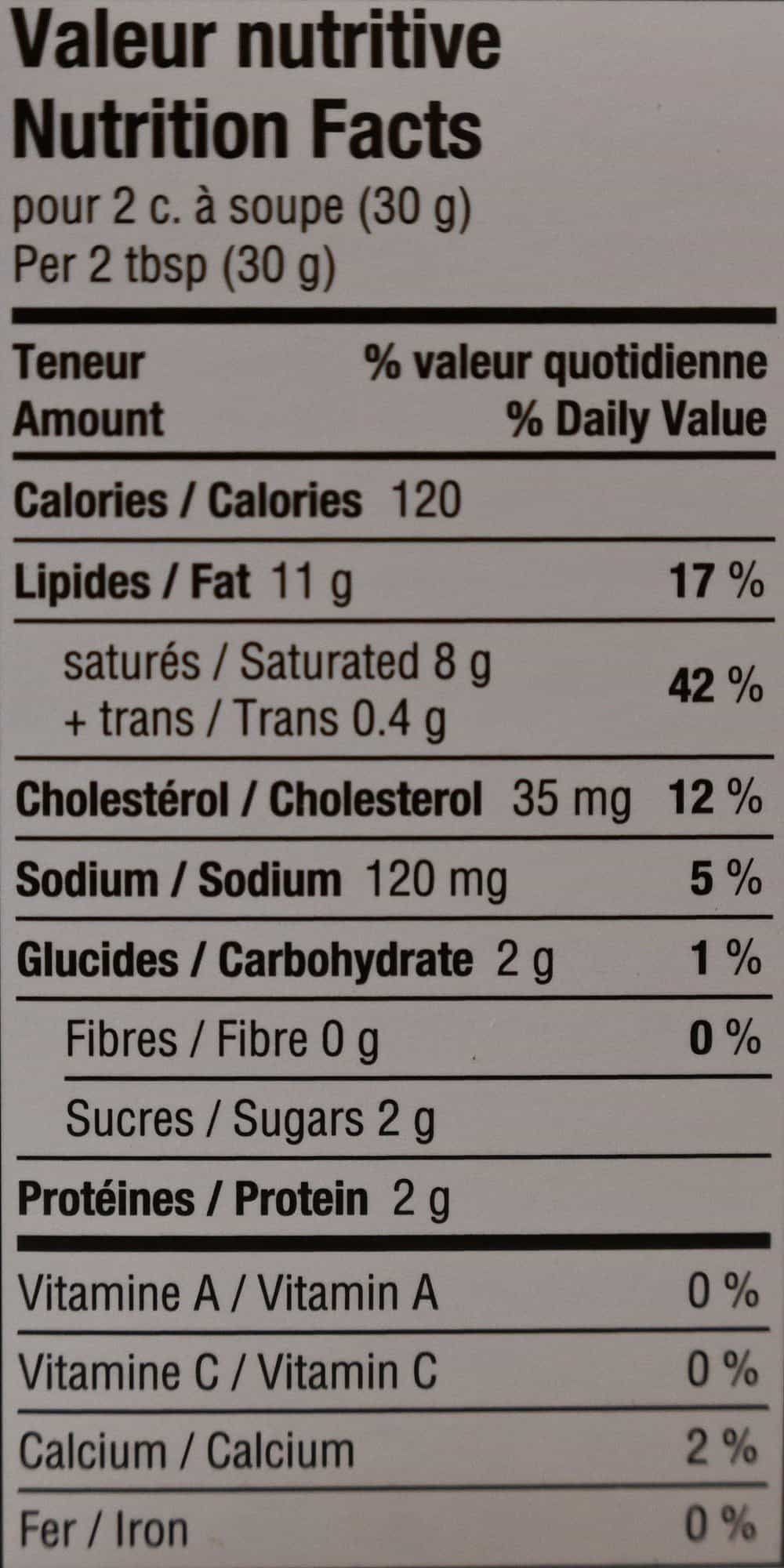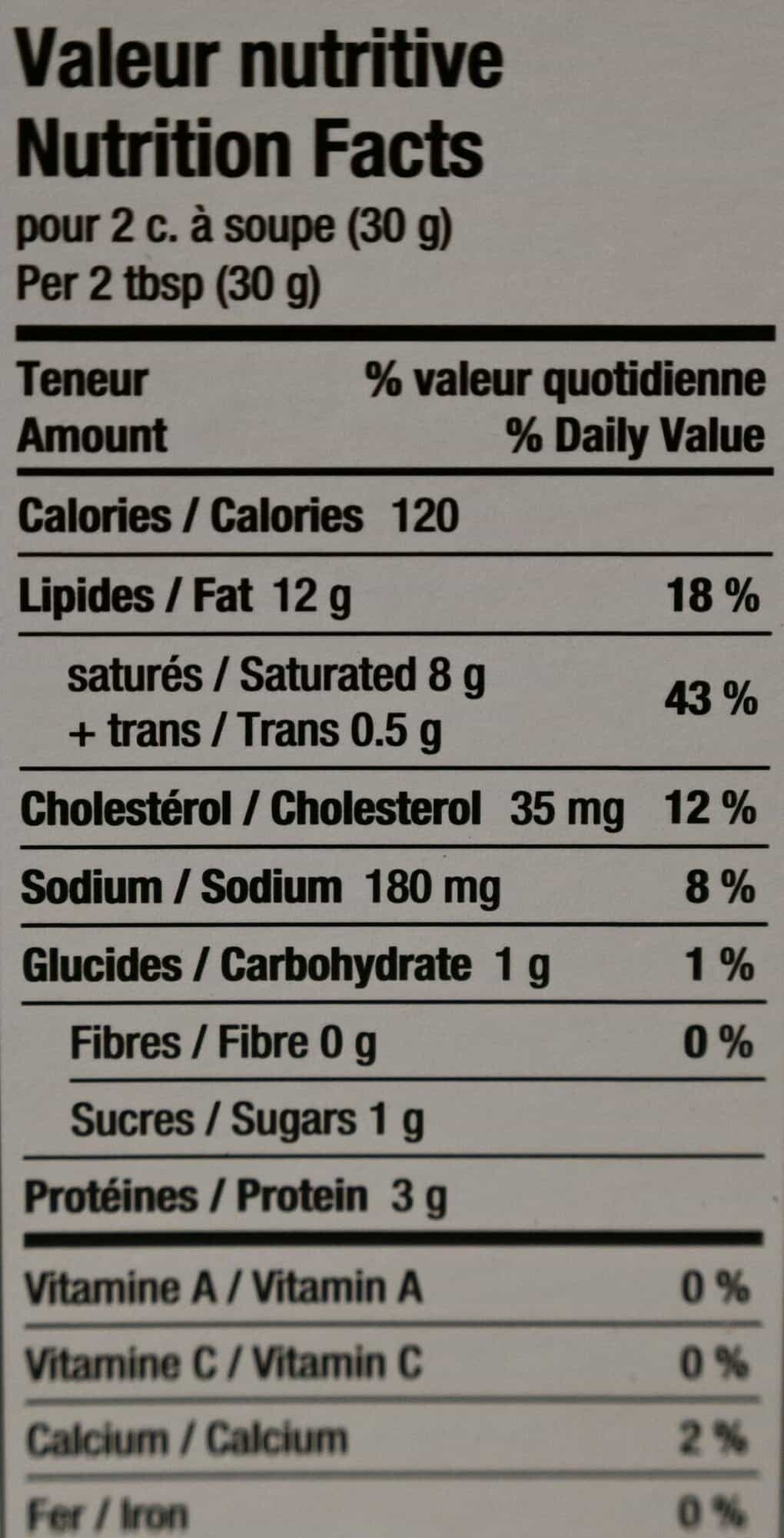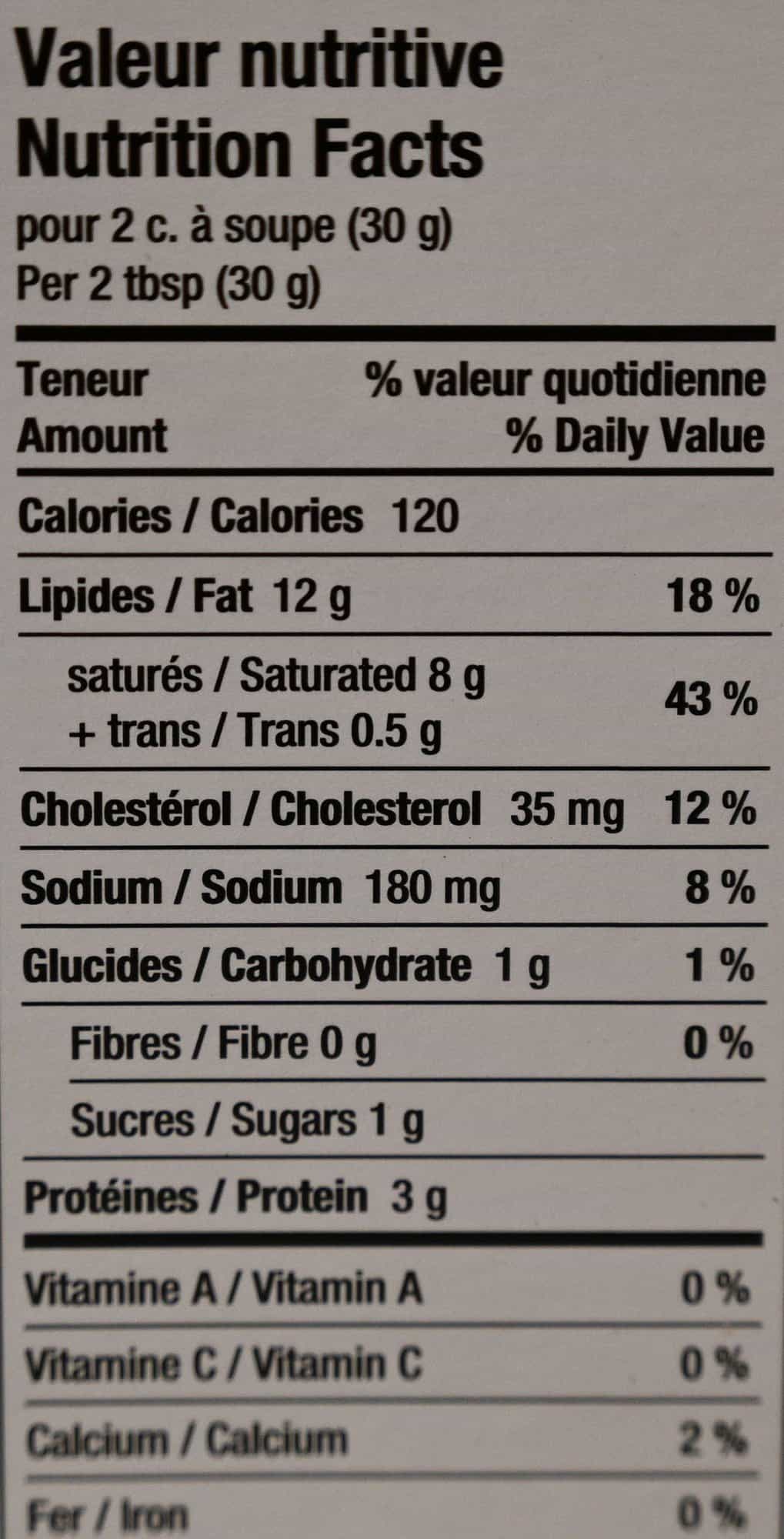 Ingredients
Both the ingredients list for the Boursin Garlic & Fine Herbs flavor and the Boursin Cranberry & Pepper flavor are short and sweet. Boursin is made from pasteurized cows milk and cream, the two flavors in this review are both gluten-free! I recommend trying it with Costco Mary's Organic Crackers if you're wanting to keep it gluten-free.


Scoring
Taste: 8.5/10 for both flavors!
Cost: 8/10
Convenience: 10/10
Nutrition: 7/10
Overall
Give it a try!
This is perfect for a charcuterie board or to serve to guests for any party or occasion. You can also use it in many different homemade recipes. I would buy both again.
Have you tried the Boursin cheese? Do you have a favorite flavor?
---
Please note that this review was not paid for or sponsored by any third party. This product was purchased by Costcuisine for the purpose of producing this review. The opinions in this review are strictly those of Costcuisine. Costcuisine is not affiliated with Costco or any of its suppliers. In the event that Costcuisine receives compensation for a post from the manufacturer of a product or some other third party, the arrangement will be clearly disclosed (including where the manufacturer of a product provides Costcuisine with a free sample of the product).