One of the best red wines from Costco? This is a vibrant, full-bodied red wine from Costco!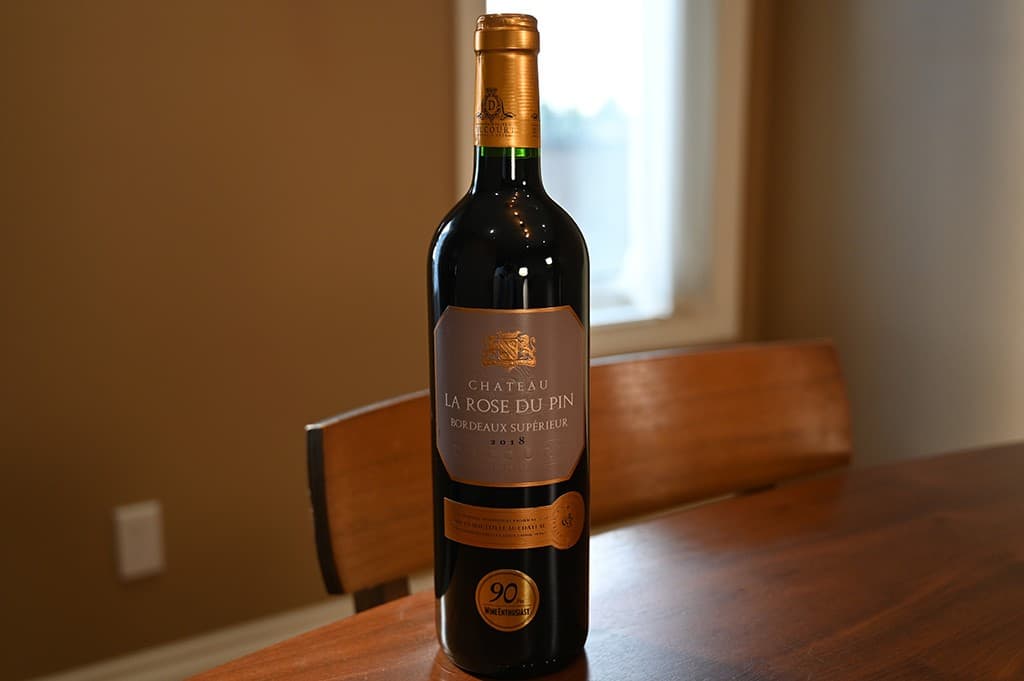 Another Costco wine review! I always enjoy a good glass of wine on the weekends and last night I tried this Chateau La Rose Du Pin Bordeaux 2018 to review here today! This is available in Costco Canada liquor stores and has a cork. I have already reviewed wines from Costco such as the Infinito Winemakers Malbec Selection, Kirkland Signature 2018 Marlborough Sauvignon Blanc Review, Kirkland Signature Sonoma County 2017 Chardonnay, and Kirkland Signature 2018 Pinot Grigio. I've even reviewed the Costco Kirkland Signature Champagne!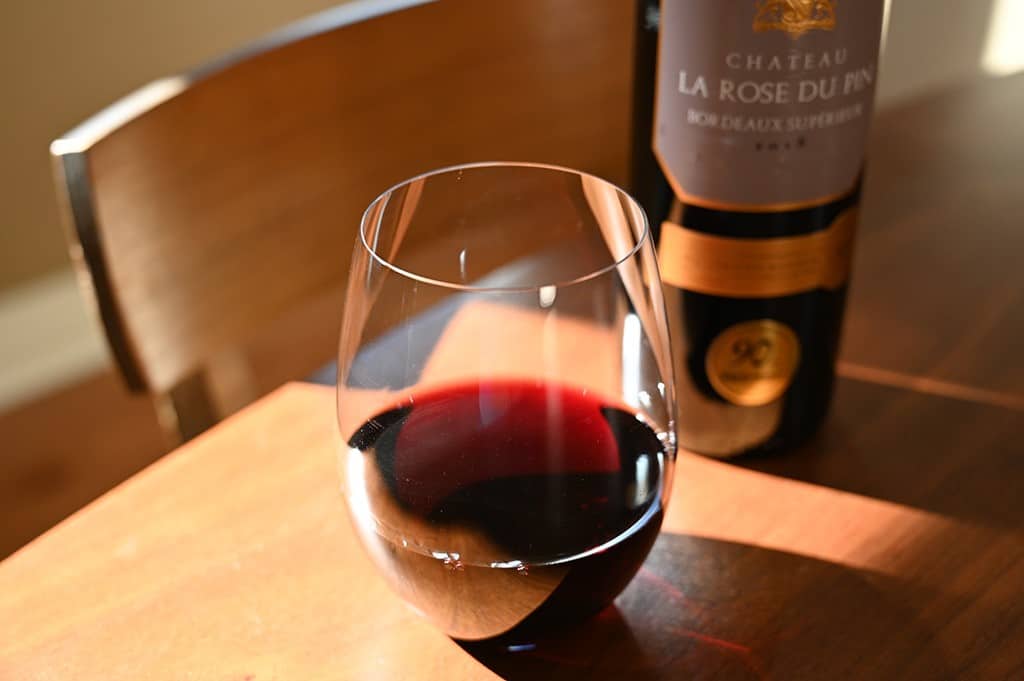 Taste
Delicious and a vibrant, a mix of Merlot and Cabernet Sauvignon grape varieties. This wine has deep fruity richness and a hint of sweetness on the first sip and then fades to a dry finish. It's a full-bodied red. Would pair perfectly with a steak or be awesome to sip around your summer campfire best red wines I've tried from Costco thus far.
Cost
The 750 ml bottle at Costco is sold for only $13.99 Canadian.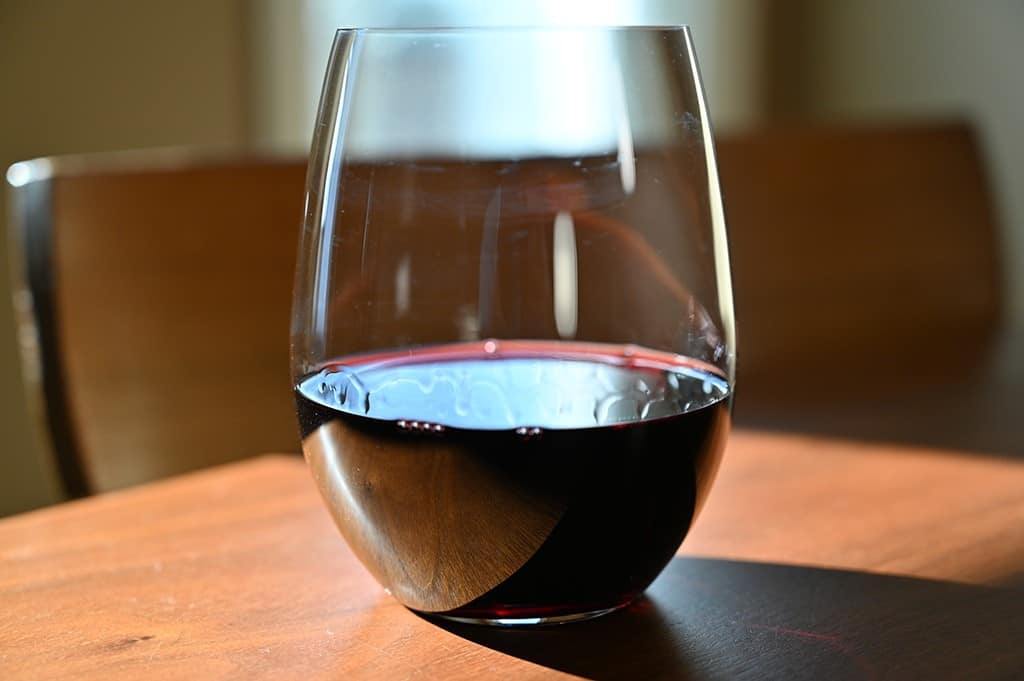 Convenience
This would pair well with a charcuterie board, red meat, cheese, pasta and even white meat!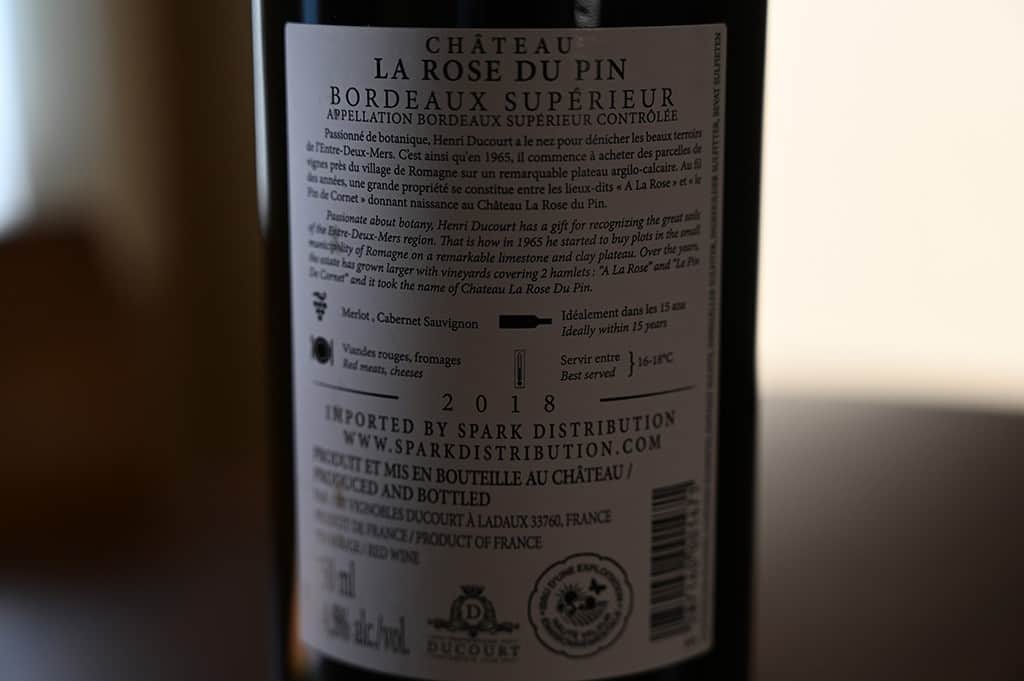 Nutrition
Red wine has a ton of health benefits due to the high content of antioxidants, these health benefits include reducing the risk of cancer, reducing inflammation and blood clotting.
However alcohol consumption being healthy or not is a personal opinion so I'll leave it to you to rate the nutrition on this!
For $13.99 Canadian you're getting a really great wine from Boredeaux, France.
Scoring
Taste: 8/10
Cost: 9/10
Convenience: 10/10
Nutrition: N/A
Overall
Give it a try!
Even if you're not a huge red wine fan like me, definitely try this one out especially if you have guests coming over who enjoy red!
Would you try this wine Do you have a favorite wine from Costco?
---
Please note that this review was not paid for or sponsored by any third party. However, Costcuisine was given a free sample of this product for the purpose of producing this review. The provision of the free sample was not contingent on Costcuisine providing a favorable review of the product and Costcuisine retained full editorial control of the contents of this review. The opinions in this review are strictly those of Costcuisine. Costcuisine is not affiliated with Costco or any of its suppliers.