Summer means barbecue season! In our house, we usually barbecue a couple of times per week during the summer. Steak, burgers, pork chops and ribs are a few of our favorites. While nothing beats the flavor of barbecued meat, the right seasoning can make a huge difference. Hy's Seasoning Salt is our go-to, but this La Grille Wild Whiskey Smoked BBQ Seasoning recently caught my eye. We were planning on having ribs the next day and I thought it sounded like the perfect seasoning for them.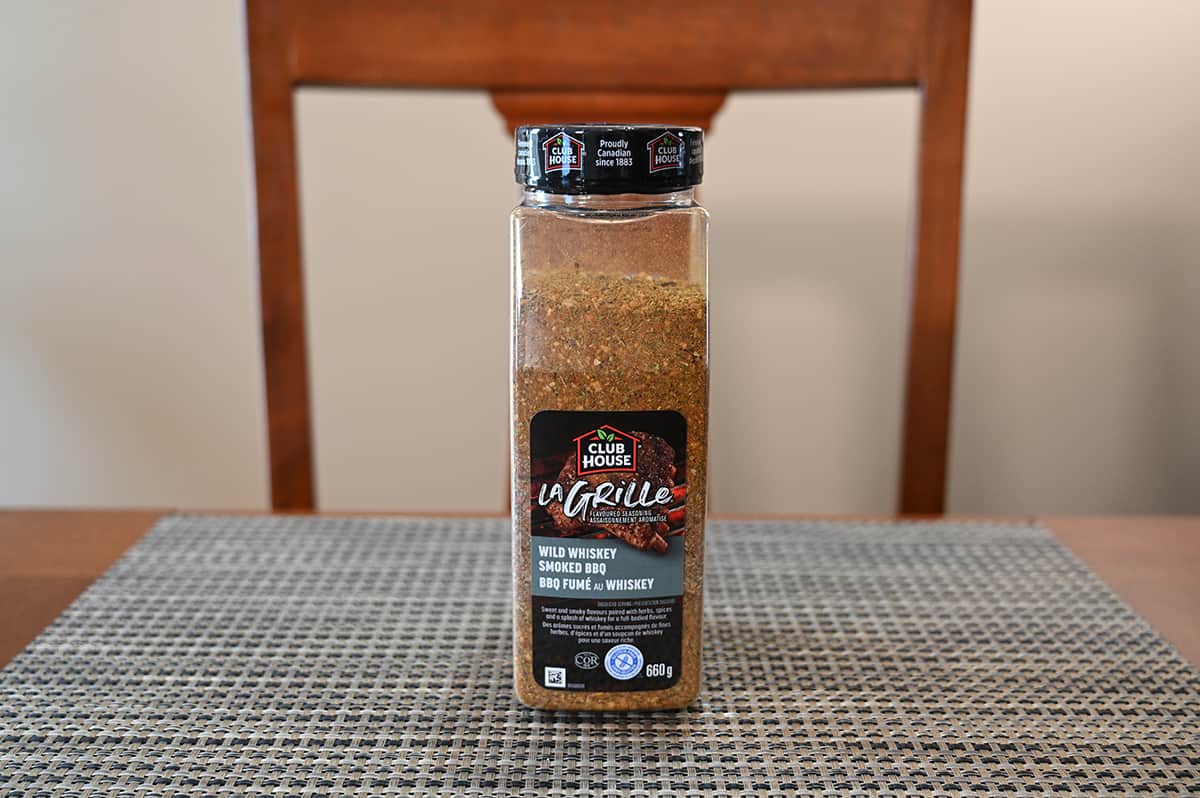 Other seasonings and marinades from Costco we've tried are the Kinder's Buttery Steakhouse Seasoning, Club House Everything Bagel Seasoning, Kewpie Deep Roasted Sesame Dressing & Marinade, We Love You Korean BBQ Marinade and Johnny's Sweet, Hot & Crazy Marinade and Wing Sauce.
Location in Store
You can find this in the aisle with all the other seasonings, spices and baking ingredients. The item number is 1071736.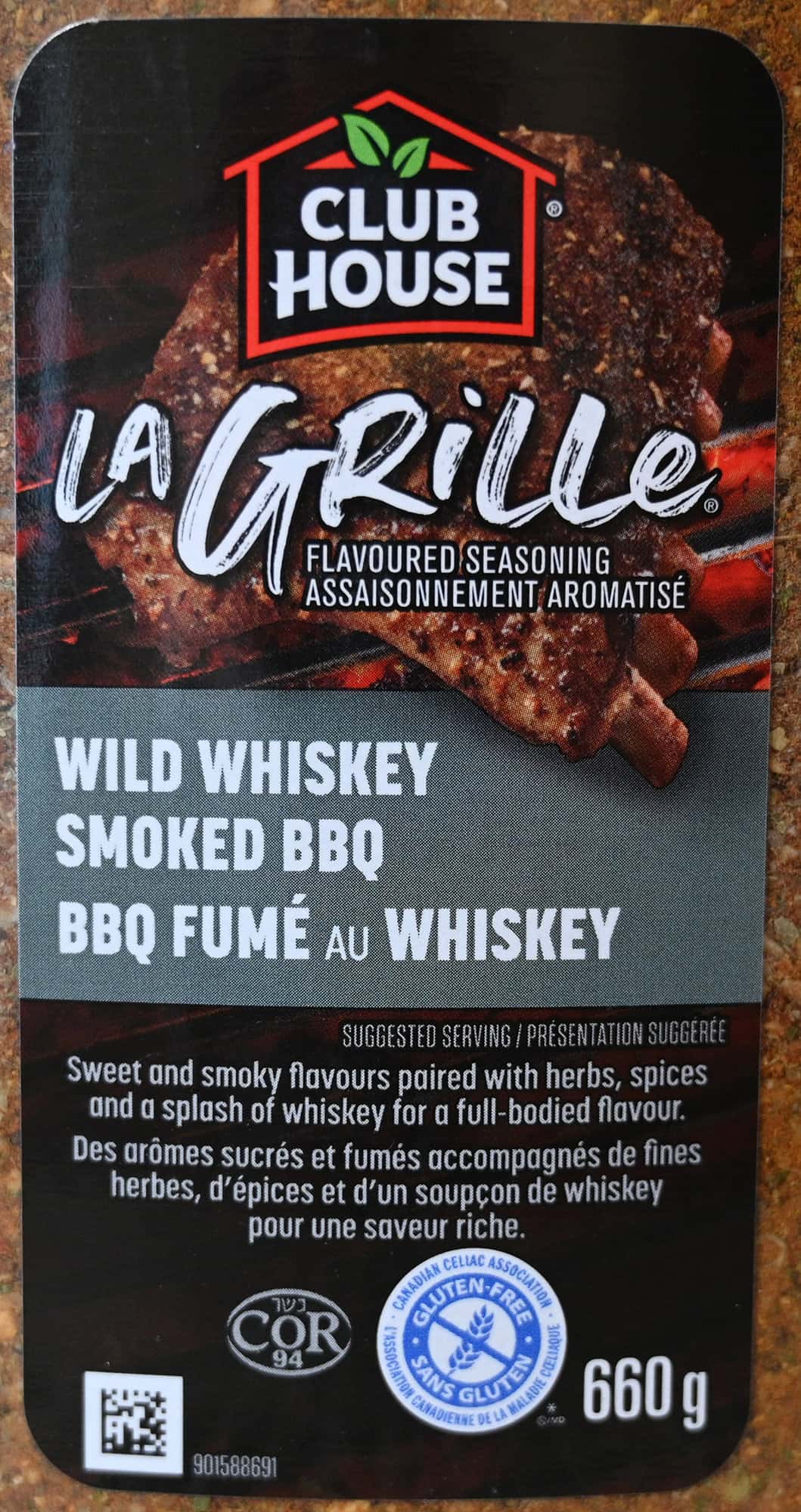 Taste
We tried the seasoning two ways, on ribs and on the Kirkland Signature Lean Sirloin Beef Patties. The first thing I noticed about this seasoning is how much I don't like the smell of the seasoning in the container It smells strongly like plastic and bad whiskey mixed with garlic and onion.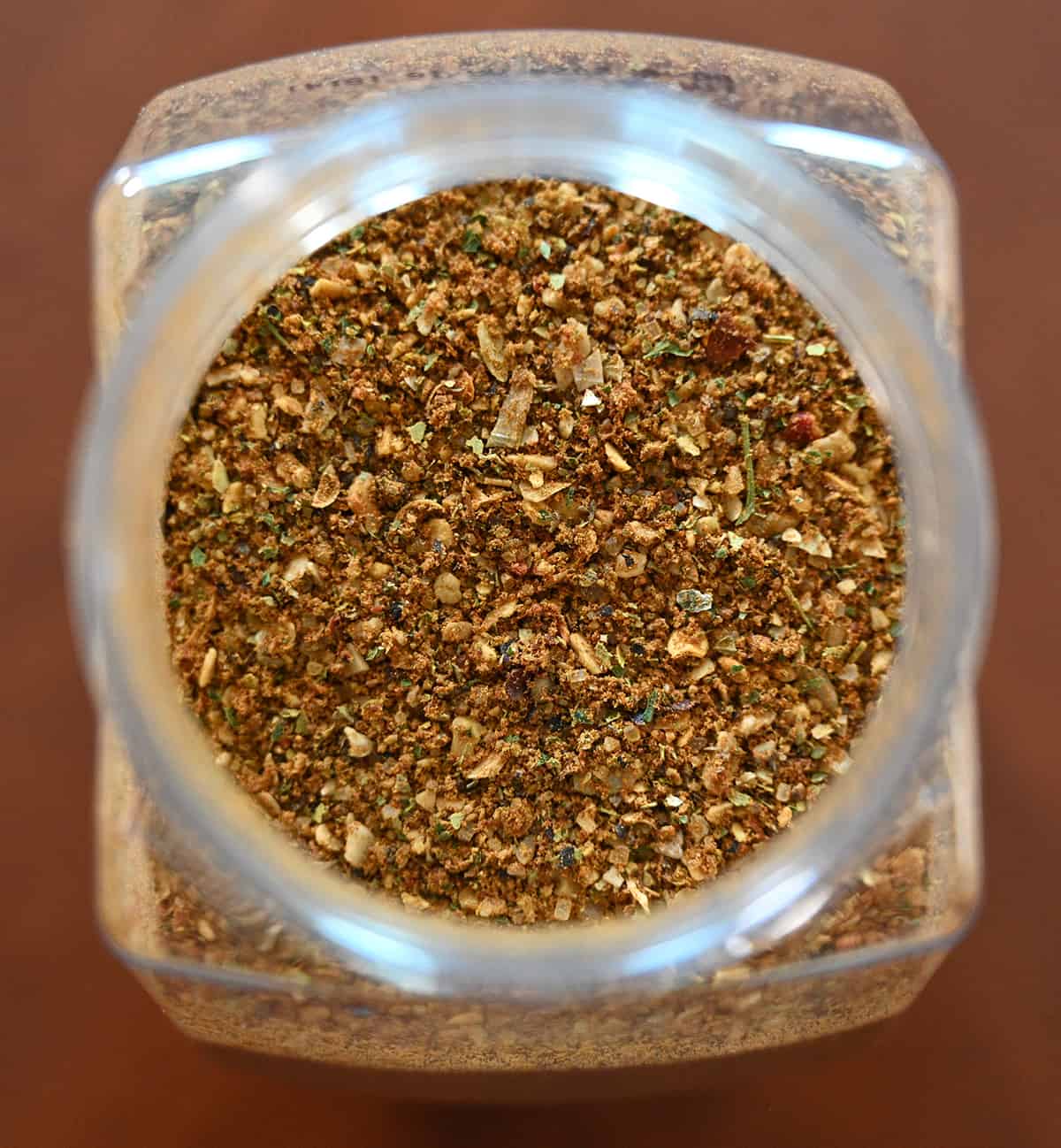 I prefer the seasoning on burgers rather than pork ribs but that may be because my husband put a lot on the ribs so the whiskey flavor was really noticeable. On the burgers, I didn't taste any whisky flavor, just a nice, slightly smoky, salty seasoning.
On the ribs, I could really taste the whiskey and I didn't enjoy it that much, neither did my husband. We both found it a little overpowering and felt like all the flavors in the seasoning didn't go well. Although sugars are listed in the ingredients I wouldn't say I taste any sweetness.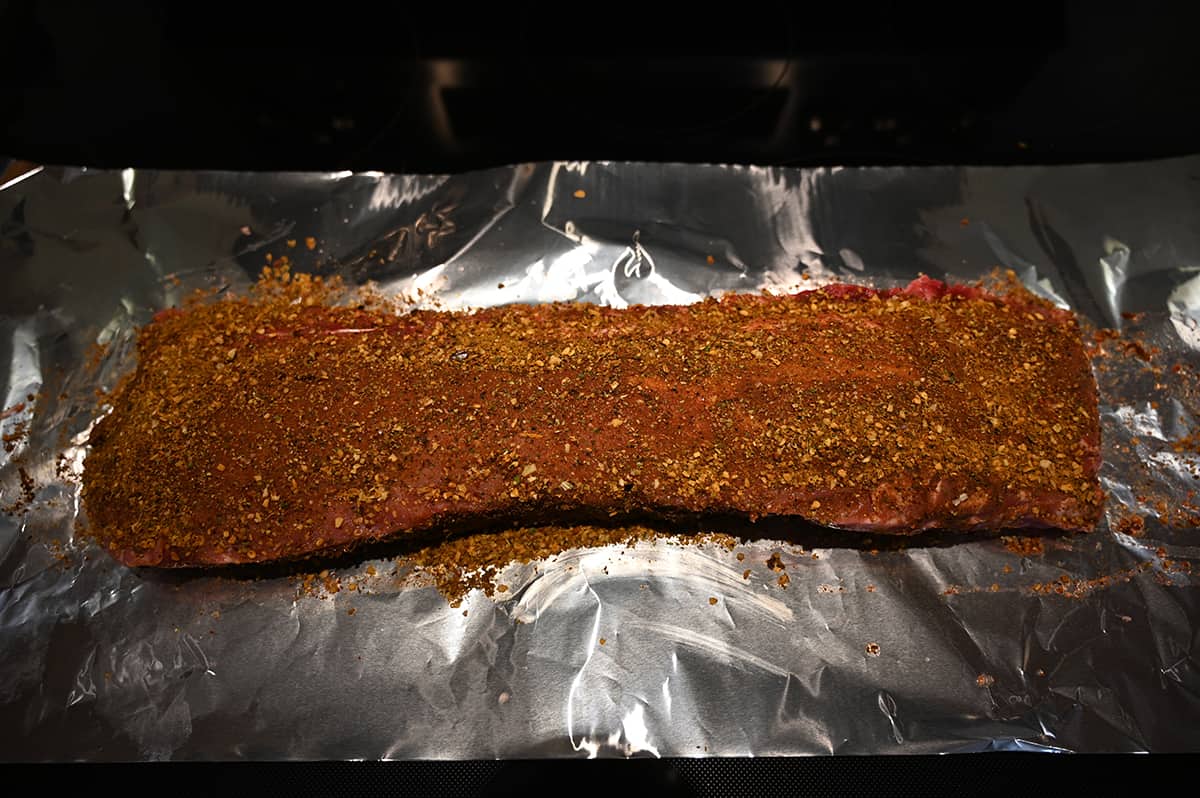 I think I like this in small amounts and have decided the whiskey flavor isn't really for me. On burgers it was nice but I'd use another seasoning on my ribs next time.
Cost
The 660-gram container os seasoning costs $8.99 Canadian at Costco which is really reasonable for such a large container of seasoning.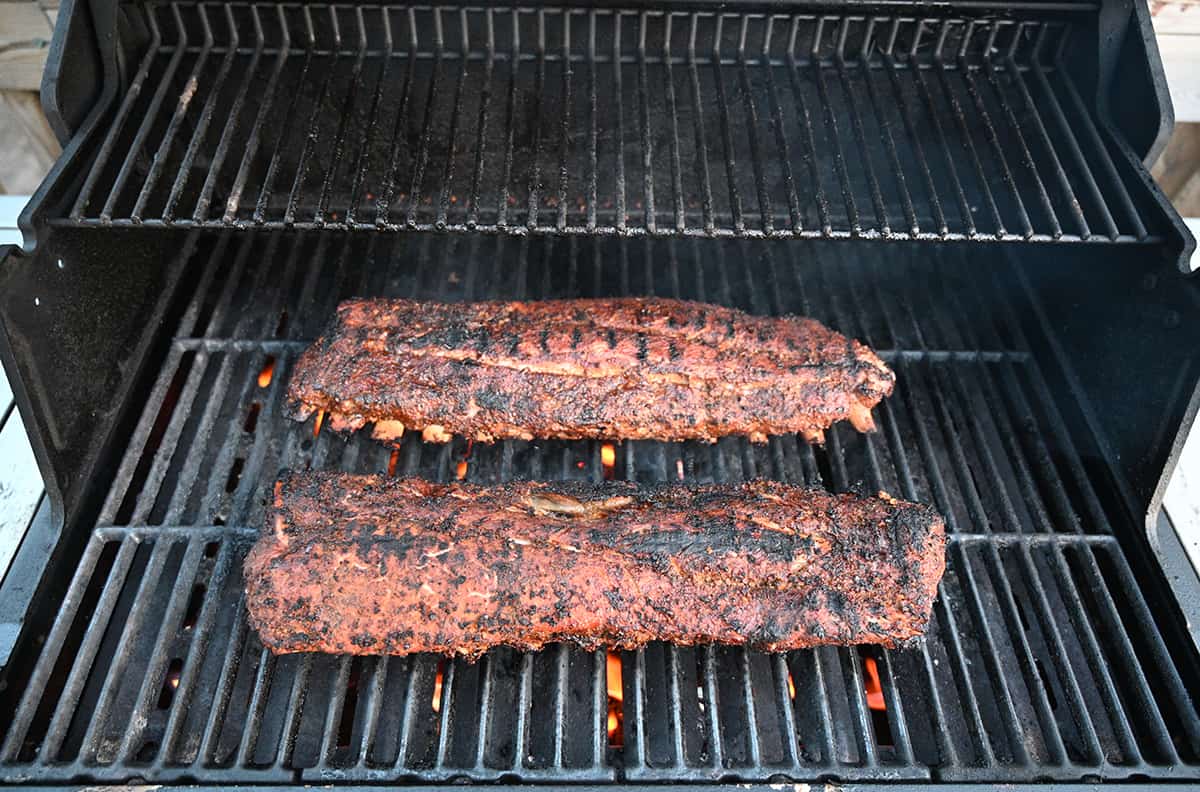 Convenience
The top comes with two openings, one opening for shaking over meat and one for using a spoon or pouring some out into a bowl. The best-before date listed on the container is a year from when we purchased it.
If I liked this more I'd say it can be used for pork, steak, beef and possibly even chicken.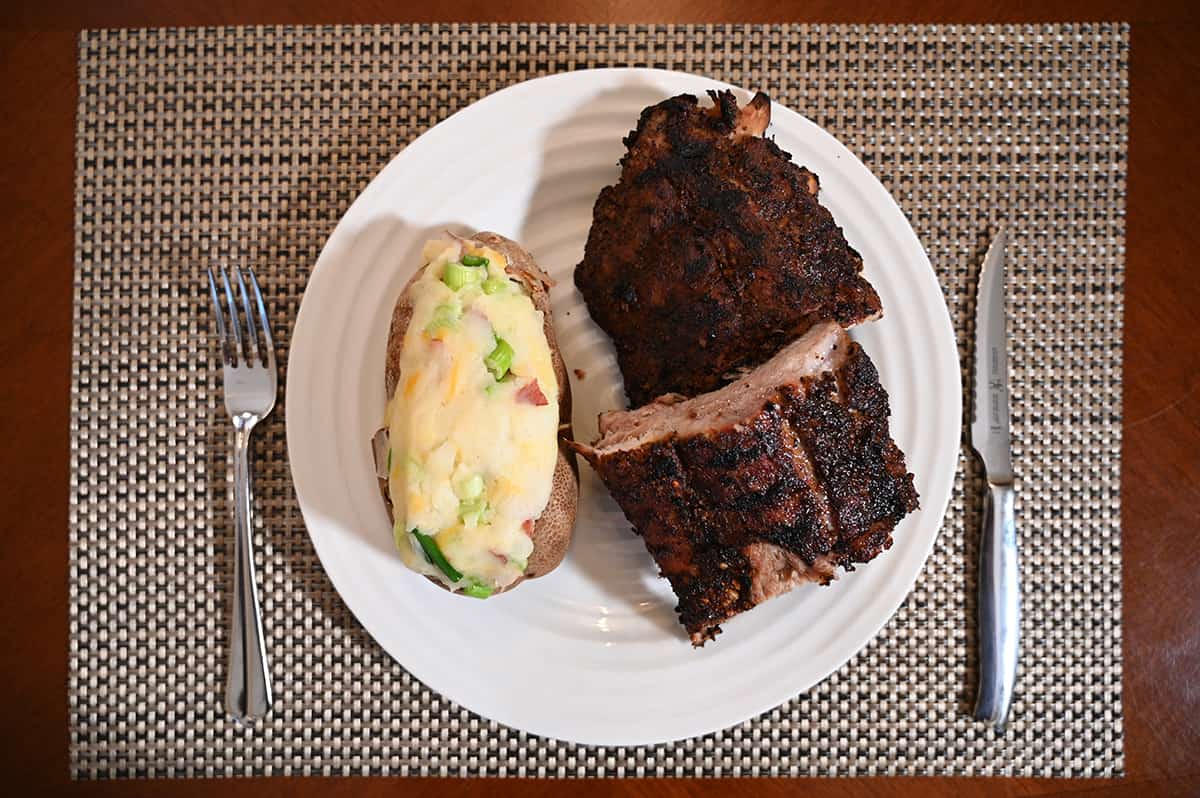 Nutrition
Calories
A 1/4 teaspoon of seasoning contains zero calories, zero grams of fat, one gram of carbohydrates, less than a gram of protein and 65 milligrams of sodium. I think a lot of people probably use way more than 1/4 teaspoon of seasoning so the amount of sodium you're consuming will be a lot higher.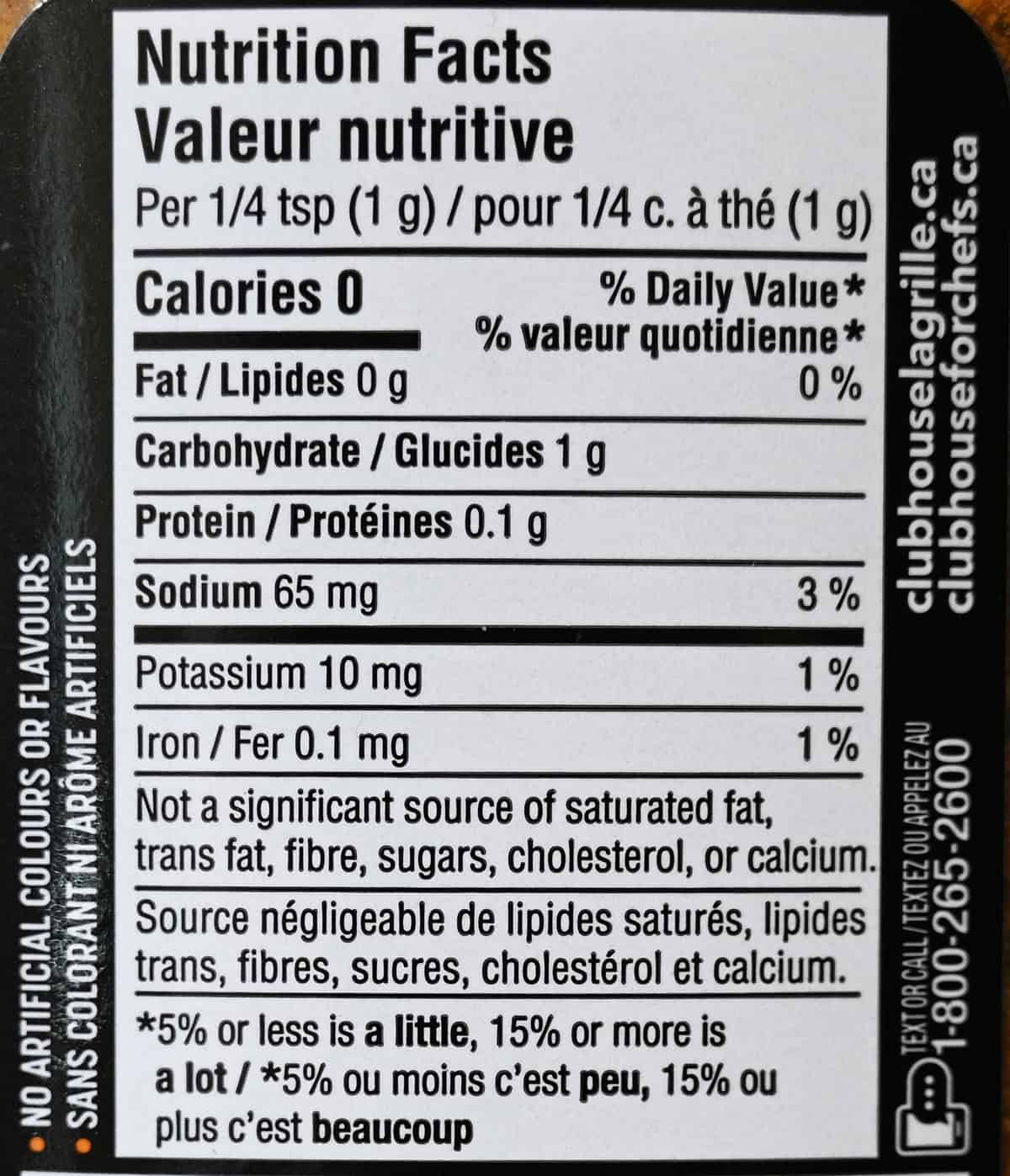 Ingredients
The ingredients list is pretty typical for a seasoning. One ingredient I don't love is the sugars, I don't understand how there are sugars listed on the ingredients but none sugars listed on the nutrition facts.

Scoring
Taste: 6.5/10
Cost: 8.5/10
Convenience: 10/10
Nutrition: Not really applicable. If you're watching your sodium intake closely though I'd steer clear of seasonings with sodium.
Overall
Give it a try!
If you're tired of using the same seasoning over and over again and enjoy whiskey and a smoky seasoning you may want to try this, I liked it on burgers.
Have you tried this seasoning? What did you think of it?
---
Please note that this review was not paid for or sponsored by any third party. This product was purchased by Costcuisine for the purpose of producing this review. The opinions in this review are strictly those of Costcuisine. Costcuisine is not affiliated with Costco or any of its suppliers. In the event that Costcuisine receives compensation for a post from the manufacturer of a product or some other third party, the arrangement will be clearly disclosed (including where the manufacturer of a product provides Costcuisine with a free sample of the product).