Are you looking for a universal seasoning that can be used on chicken, beef, pork and other foods? The Costco Hy's Seasoning Salt may be what you're in search of. This seasoning has a combination of garlic, salt, onion, herbs and spices. Is this the perfect seasoning salt from Costco to add a boost of flavor to your dishes?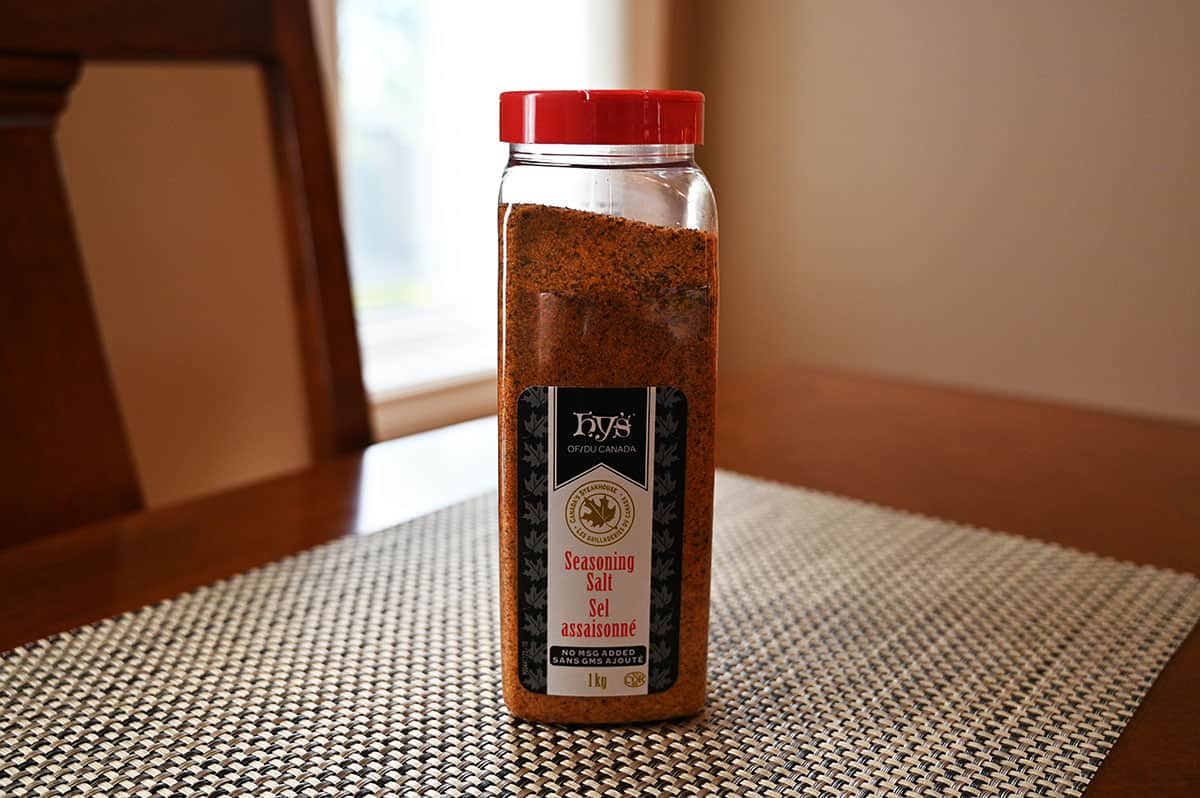 I know seasoning salt isn't the most exciting thing to be reviewing but some of the most boring products turn out to be real pantry staples! I picked up the Costco Hy's Seasoning Salt recently for barbecue season and I'm reviewing it here today.
Other seasonings and sauces from Costco are the Costco Everything Bagel Seasoning, Costco Kinder's Buttery Steakhouse Seasoning, Costco Rao's Marinara Sauce, Costco KFI Butter Chicken Sauce and the Costco Bulls-Eye Barbecue Sauce.
Location in Store
You can find the Hy's Seasoning Salt in the aisle with all the other seasonings and baking products. The item number is 360.
Taste
I really like the Costco Hy's Seasoning Salt! It's versatile and I tried it for different meats like pork, chicken, beef and even fish and it added a nice flavor to each! I prefer it over any fancy steak seasoning.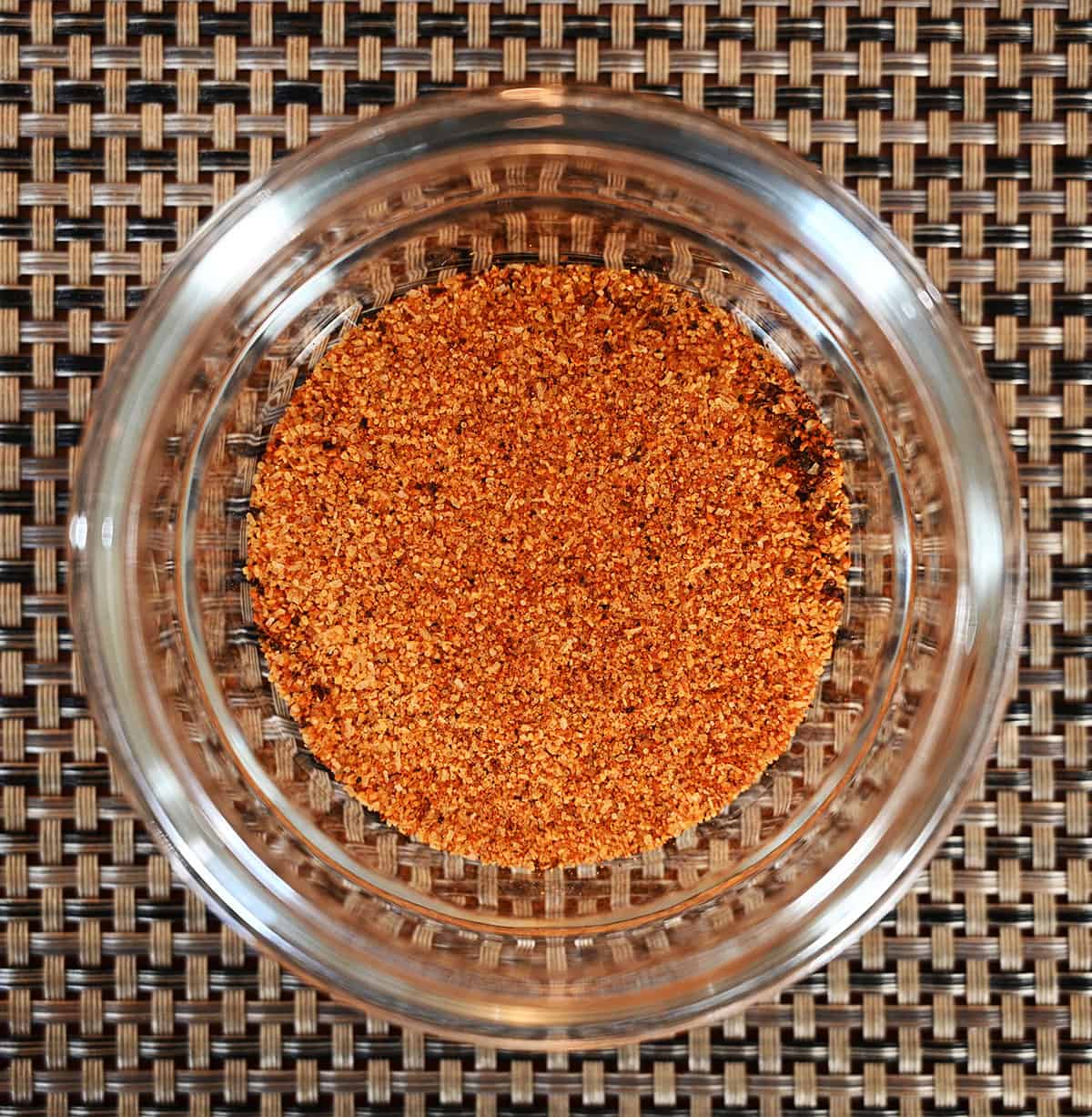 The seasoning is made of a blend of salt, onion, garlic as well as other spices and herbs. I don't notice any real prominent flavor other than the saltiness so I would say it's pretty nicely balanced and well-rounded. Although it's great on the meat you can also use it in eggs, on roasted vegetables and potatoes.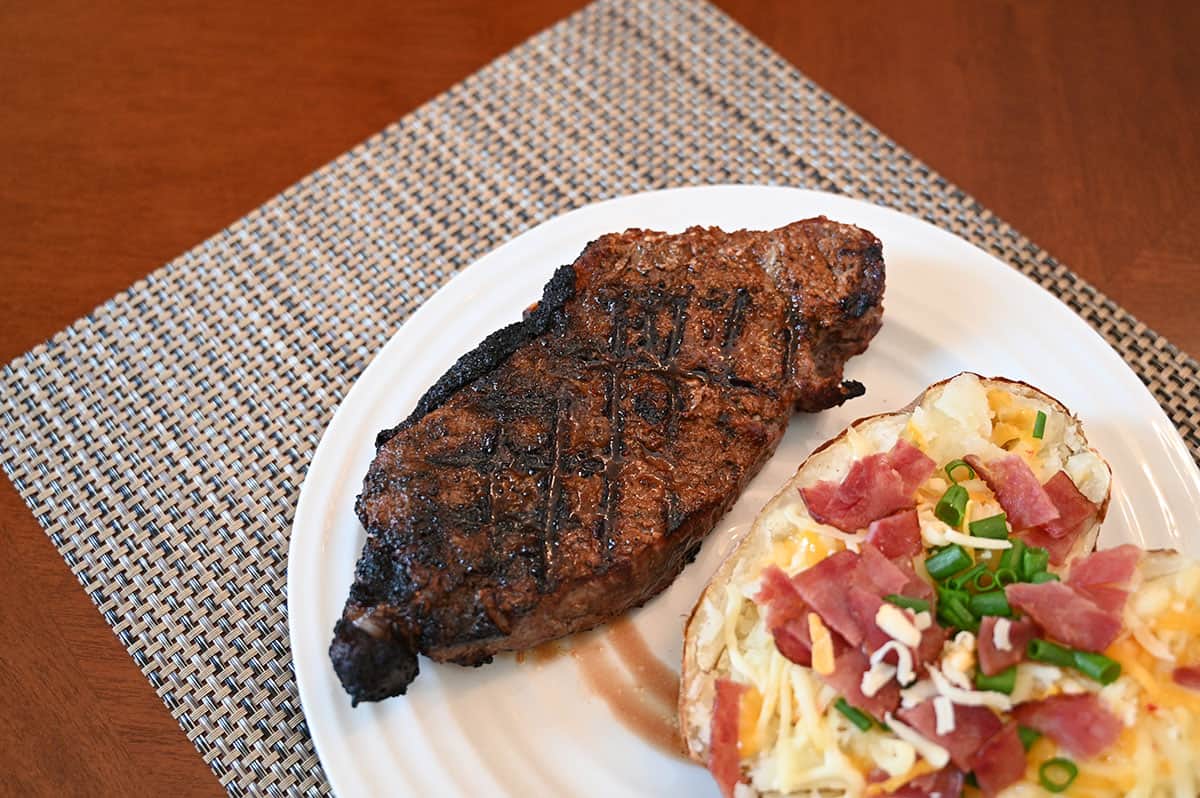 In all honesty, I know this review may seem boring but I really like this seasoning and it's going to be a staple in my pantry!
Cost
The one-kilogram container of seasoning salts costs $5.99 Canadian at Costco which is a really good deal. One container lasts me a long time and it's cheaper at Costco than at my nearest local grocery store.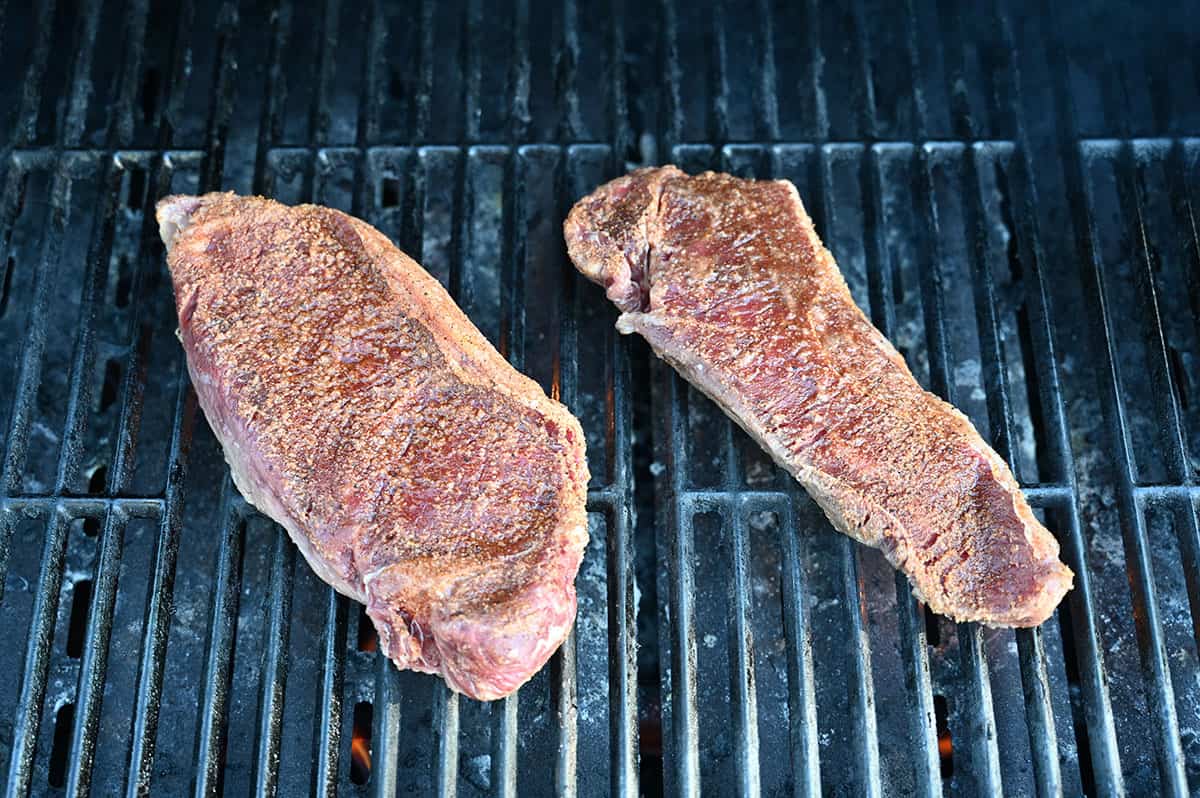 Convenience
As I said above, this is really versatile and can be used on a ton of different foods. The seasoning has a best before date of almost three years from the date I purchased it at Costco.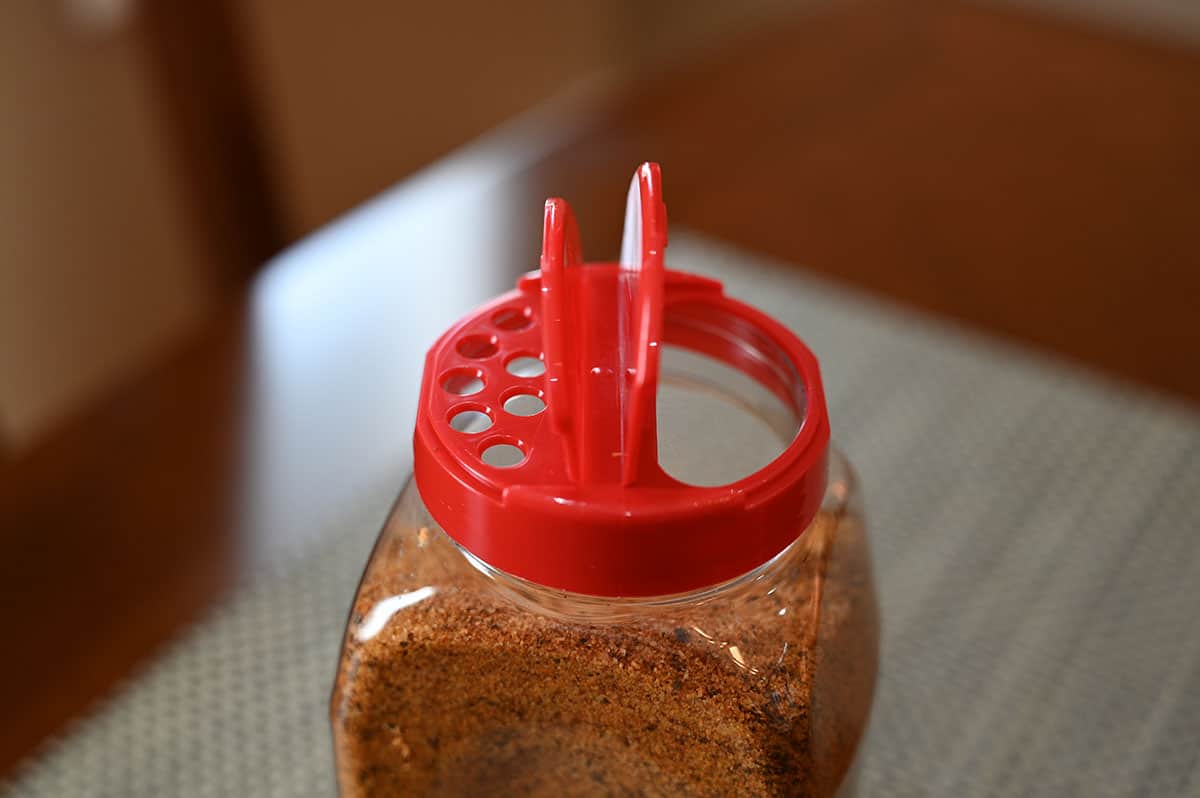 The lid has two different openings one with holes for sprinkling onto foods and one without holes that you can fit a spoon into.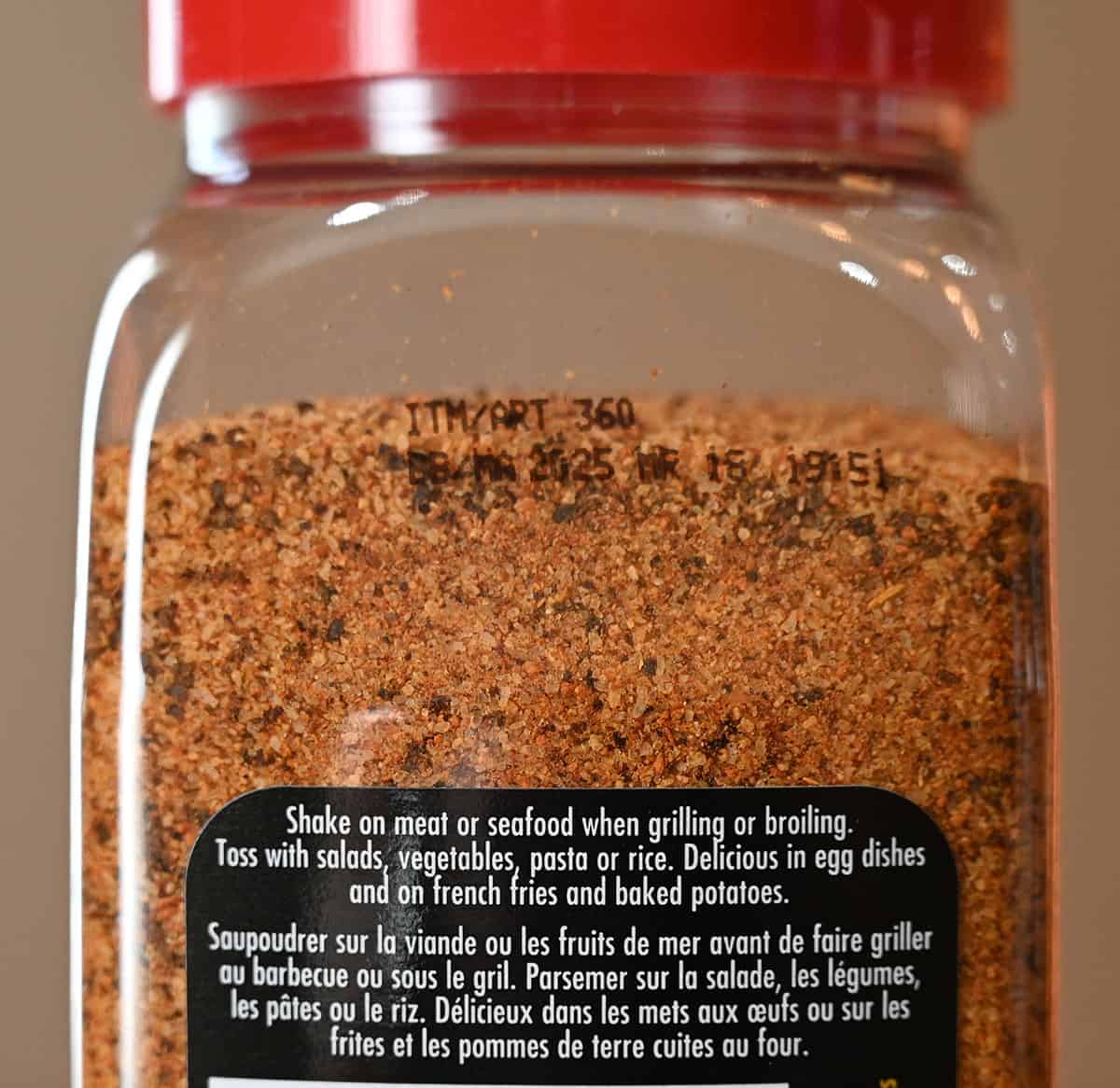 Nutrition
Calories
A 1/4 teaspoon of Hy's has zero calories, fat, carbohydrates and protein and 340 mg of sodium. I probably put about a 3/4 of a teaspoon on one ribeye steak so that's quite a bit of sodium! If you're watching your salt intake, make sure to use less.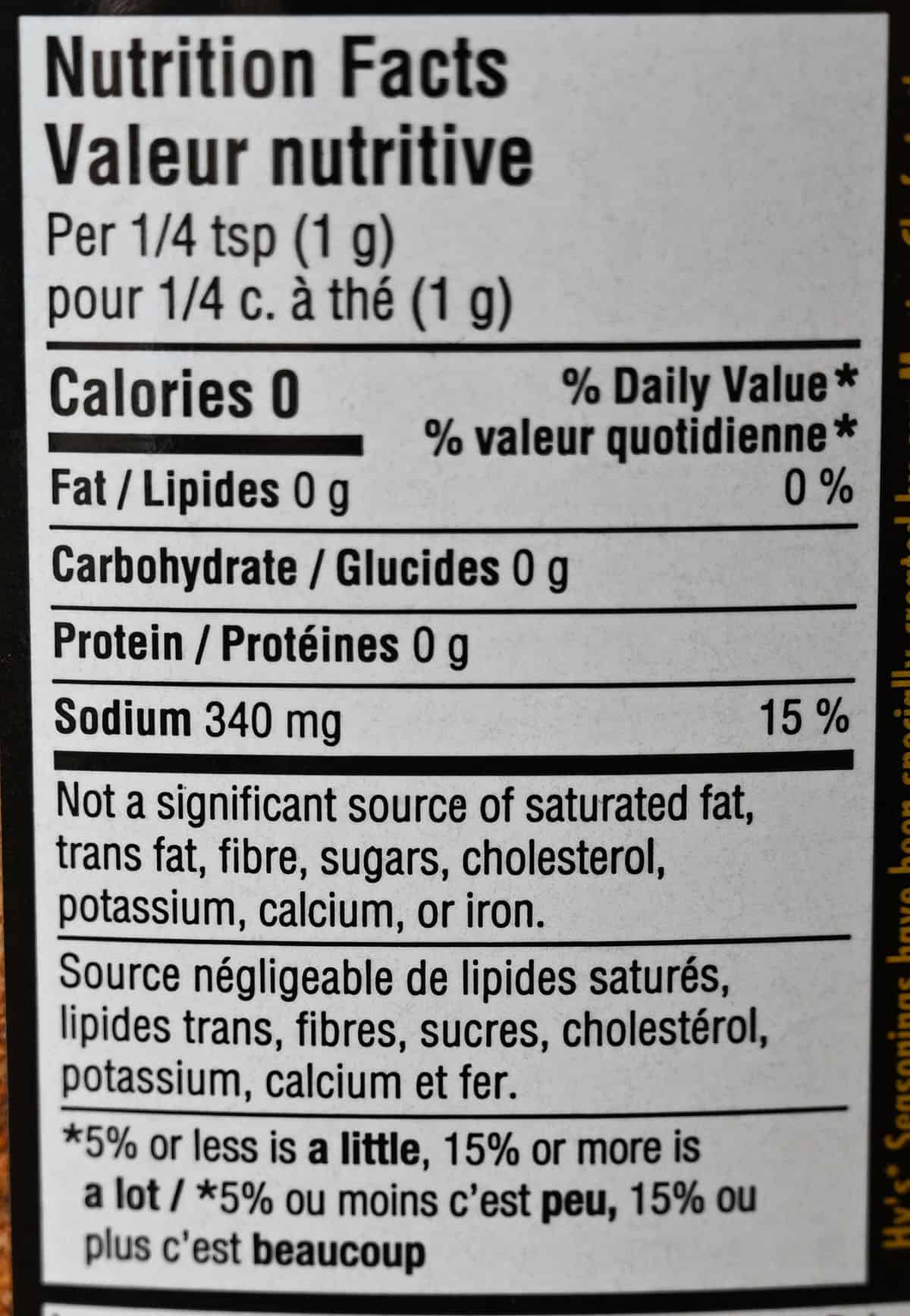 Ingredients
Calcium silicate is an anticaking agent that's commonly found in seasonings. Otherwise, the ingredients list is very straightforward and has everything I expect to see in a seasoning salt!

Scoring
Taste: 9.5/10
Cost: 10/10
Convenience: 10/10
Nutrition: 1/10 No fat, calories or carbs but also not nutritious and high in sodium!
Overall
Must buy!
I love this seasoning and it will be a staple item in my pantry.
Do you have a favorite seasoning? What is it?
---
Please note that this review was not paid for or sponsored by any third party. This product was purchased by Costcuisine for the purpose of producing this review. The opinions in this review are strictly those of Costcuisine. Costcuisine is not affiliated with Costco or any of its suppliers. In the event that Costcuisine receives compensation for a post from the manufacturer of a product or some other third party, the arrangement will be clearly disclosed (including where the manufacturer of a product provides Costcuisine with a free sample of the product).