We Love You is a brand that makes sauces and marinades and was founded by two Korean-American sisters who bottle their family recipes for Korean barbecue lovers! The brand was formerly known as We Rub You previously before changing to this somewhat confusing but heartwarming name. This Costco We Love You Korean BBQ Marinade is gluten-free, vegan, kosher and non-GMO. Is this marinade the secret ingredient to making your homemade Korean barbecue taste amazing?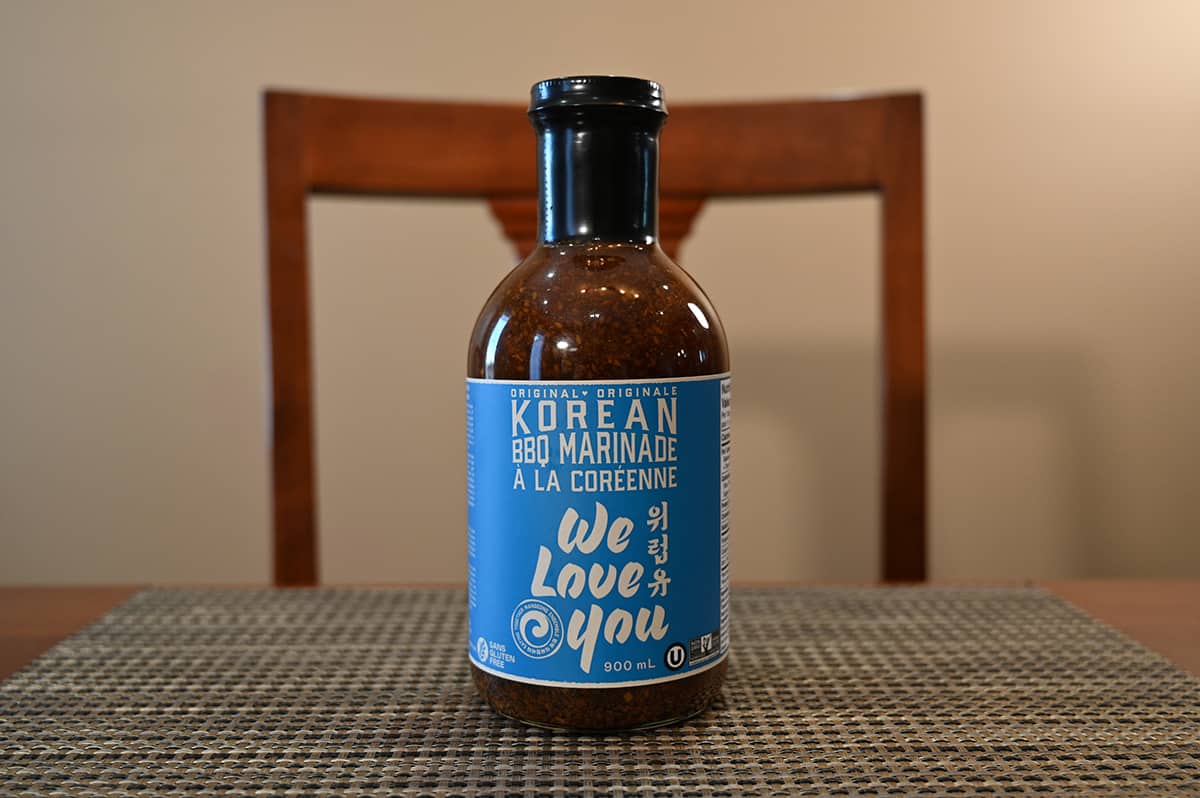 I find that I don't review a ton of sauces and marinades from Costco but I'd like to review more so I'm reviewing this Costco We Love You Korean BBQ Marinade today!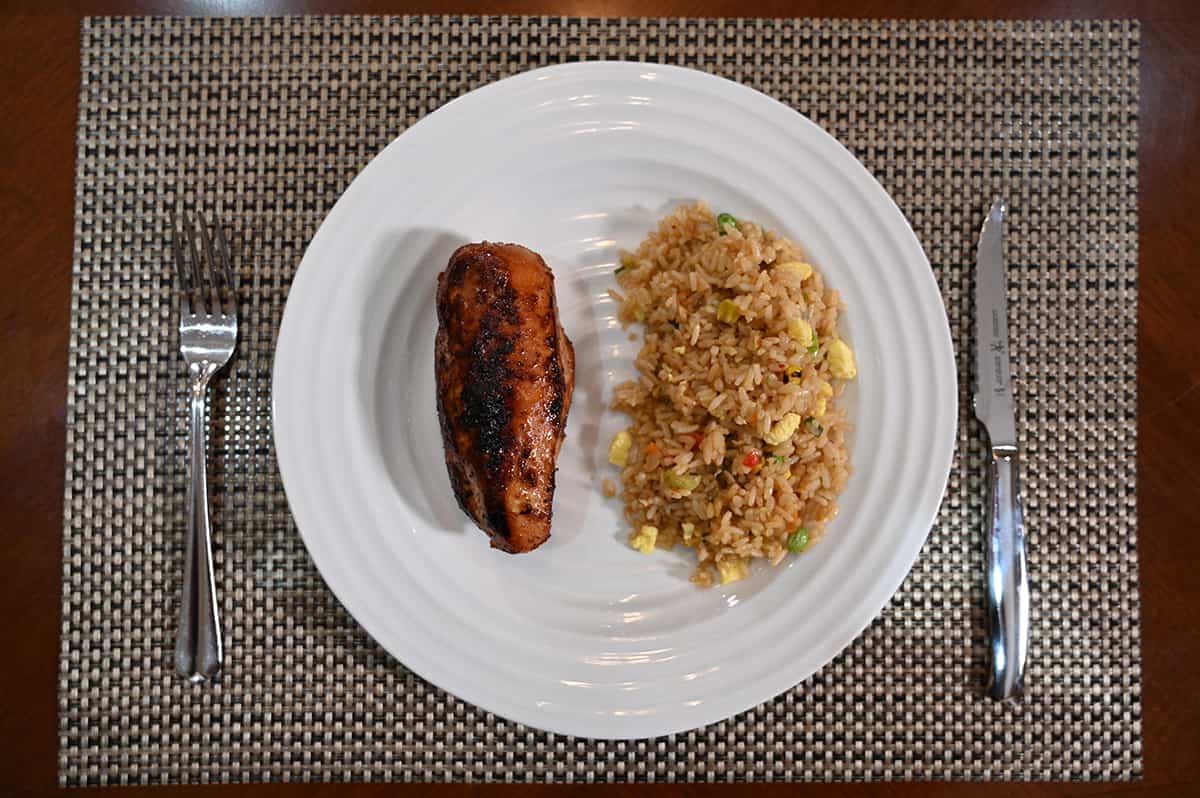 Other sauces and marinades from Costco I've tried and like are the Rao's Marinara Sauce, KFI Butter Chicken Sauce, Bulls-Eye Barbecue Sauce, Kewpie Deep Roasted Sesame Dressing & Marinade, Culinary Treasures Jalapeno Lime Aioli, Johnny's Black Garlic Vinaigrette and the Kirkland Signature Balsamic Vinegar and Olive Oil.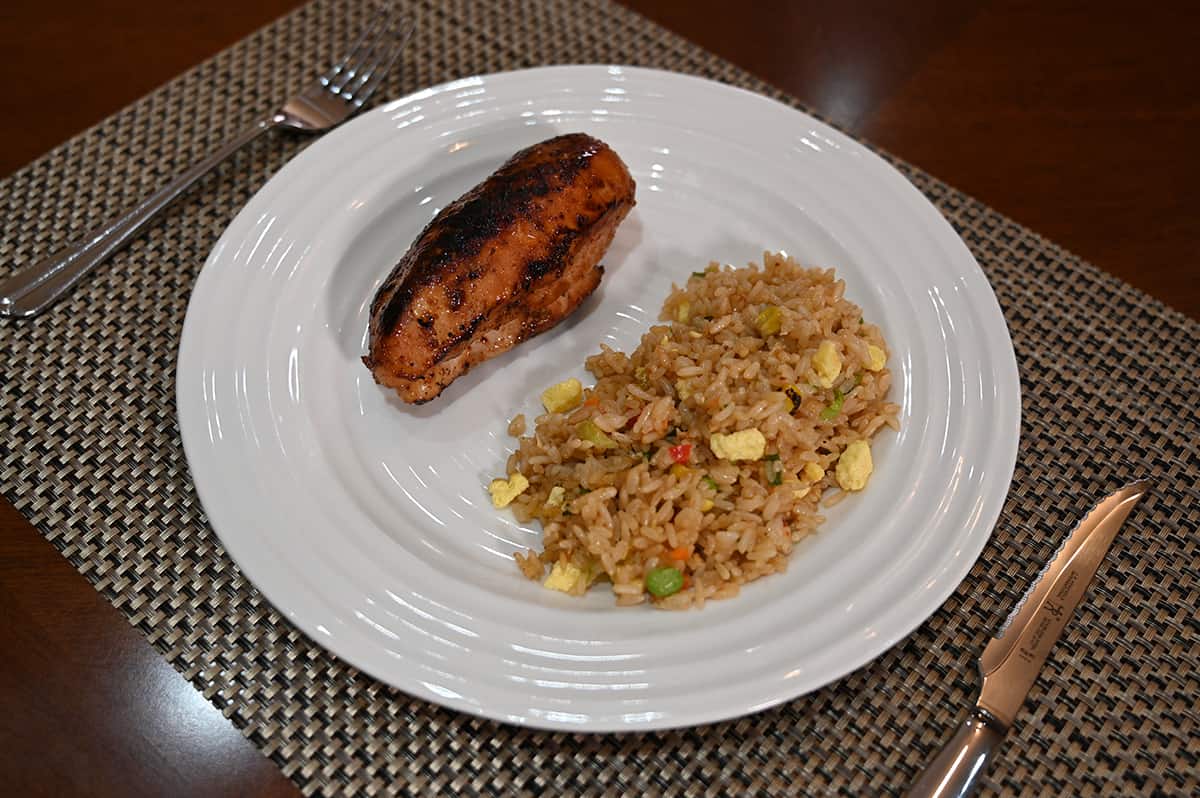 Location in Store
You can find this in the aisle with all the other sauces like ketchup and olive oil. The item number is 1519787.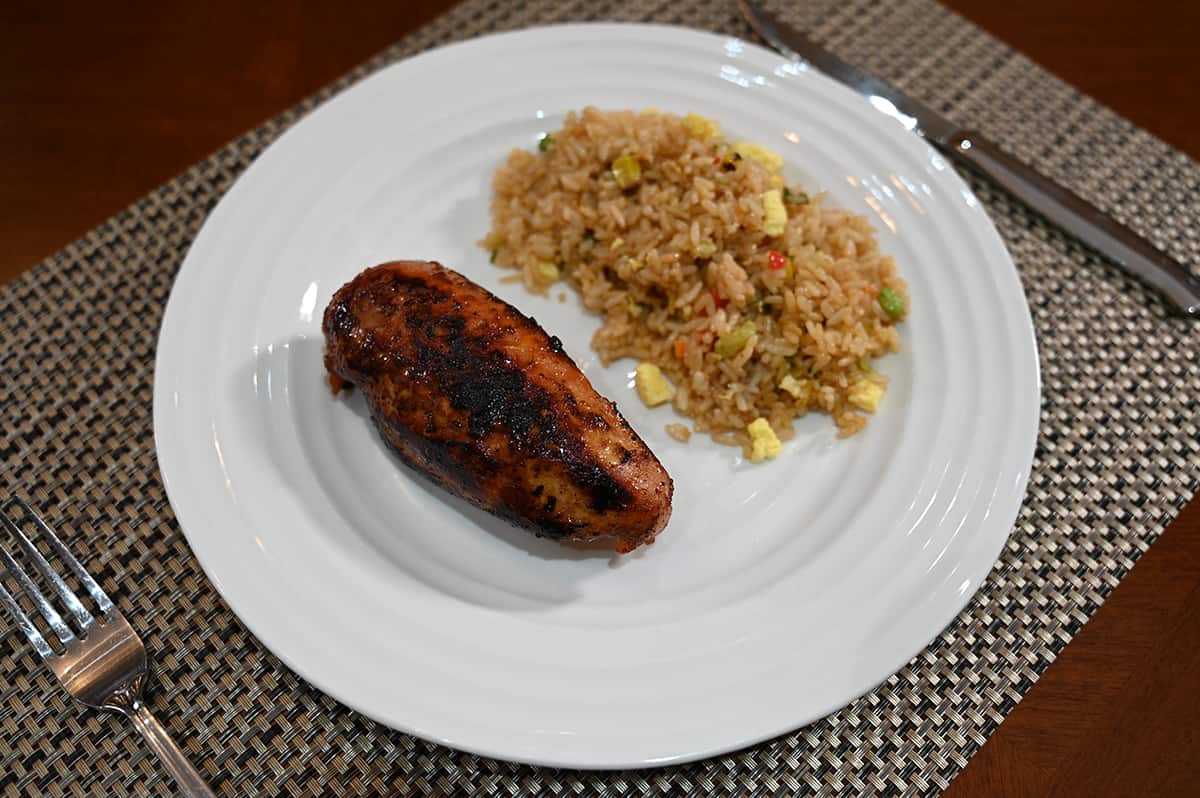 Taste
I used the We Love You Korean BBQ Marinade for chicken and soaked the chicken in the marinade for three hours prior to cooking it. Then I seared my chicken breasts in a skillet and then finished cooking them in the oven. The chicken turned out delicious! I really like this marinade. I served it with a side of Costco Bibigo Vegetable Fried Rice.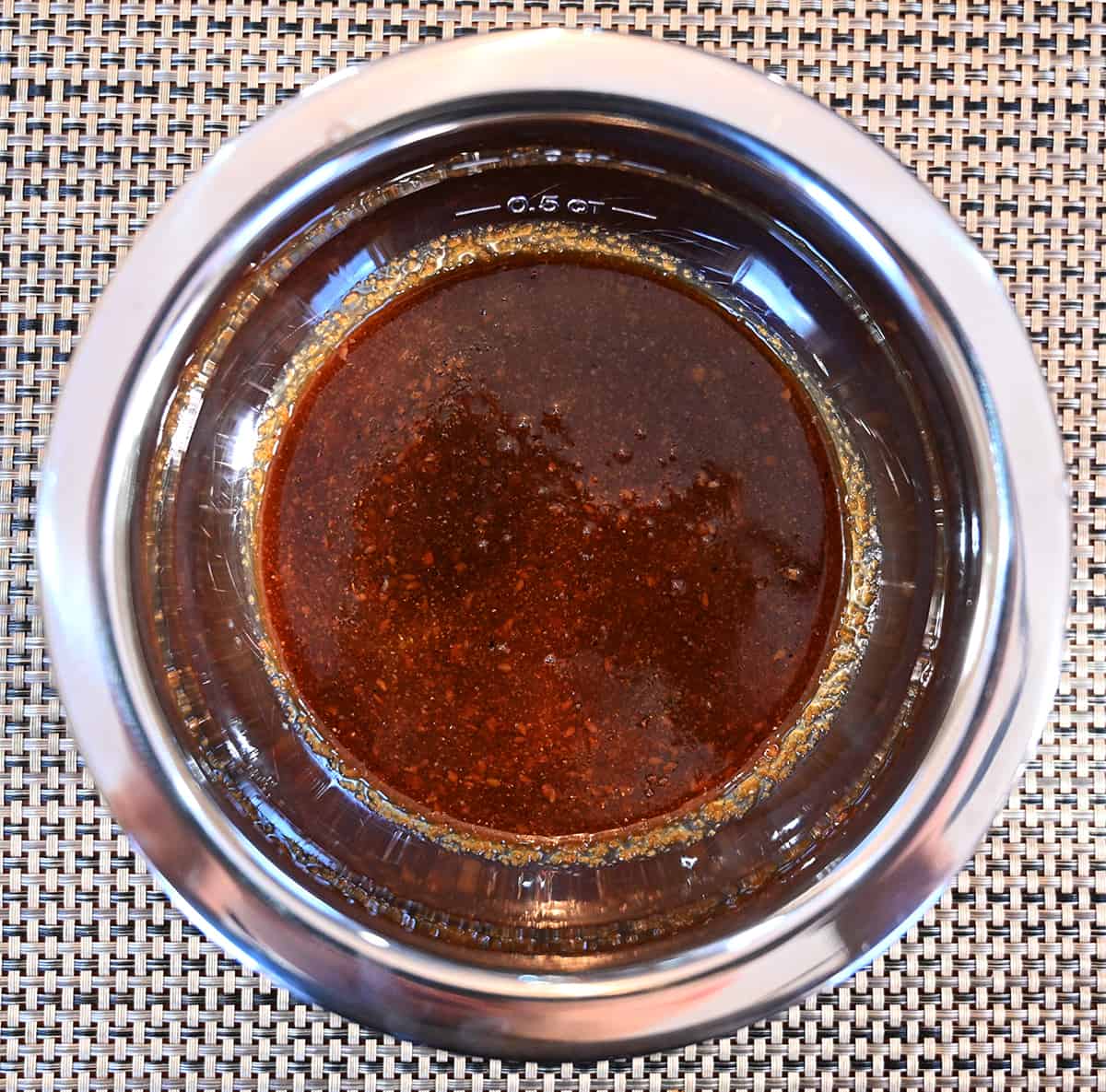 The marinade is slightly sweet and salty, it's very flavorful! There's acidity from the vinegar and a strong garlic flavor and a hint of sesame. I thought this might be a bit spicy but it's not, which I personally am happy about. Overall I think the marinade is pretty versatile and could be used on short ribs, pork, chicken, steak and even shrimp!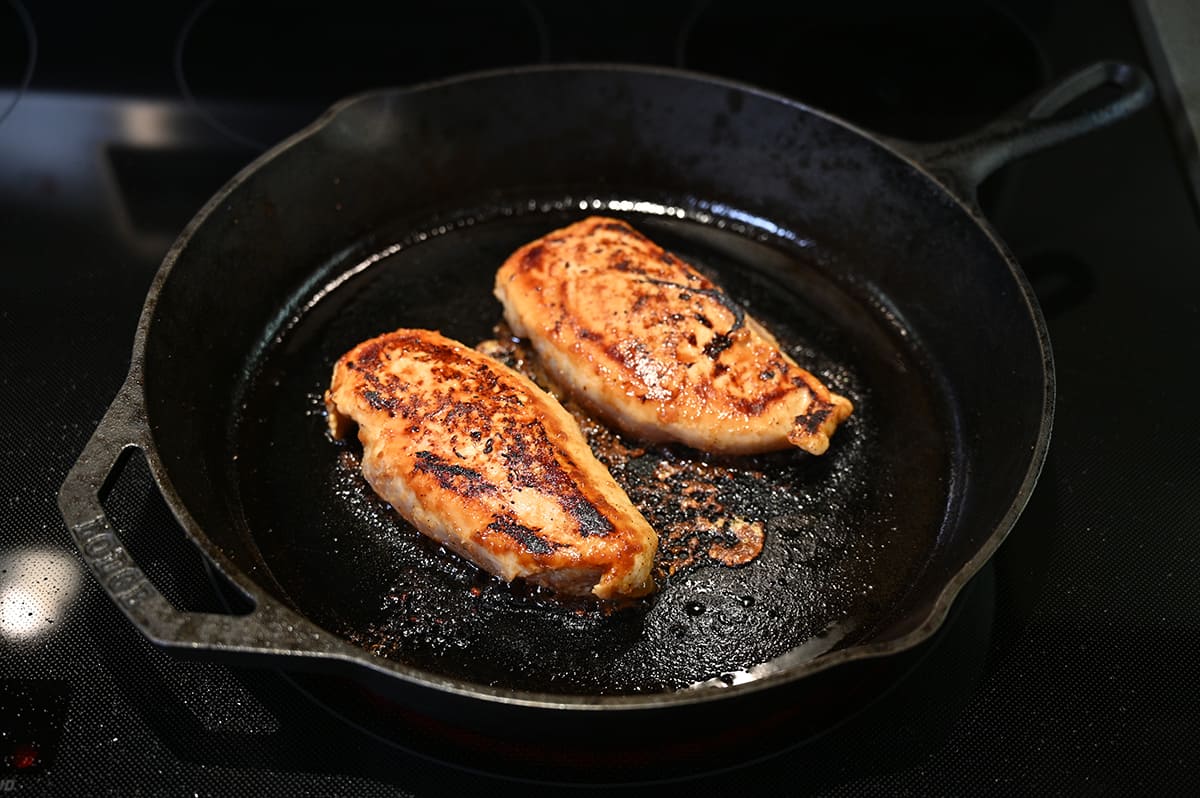 Cost
The 900-milliliter bottle costs $9.99 Canadian at Costco which I think is quite reasonable.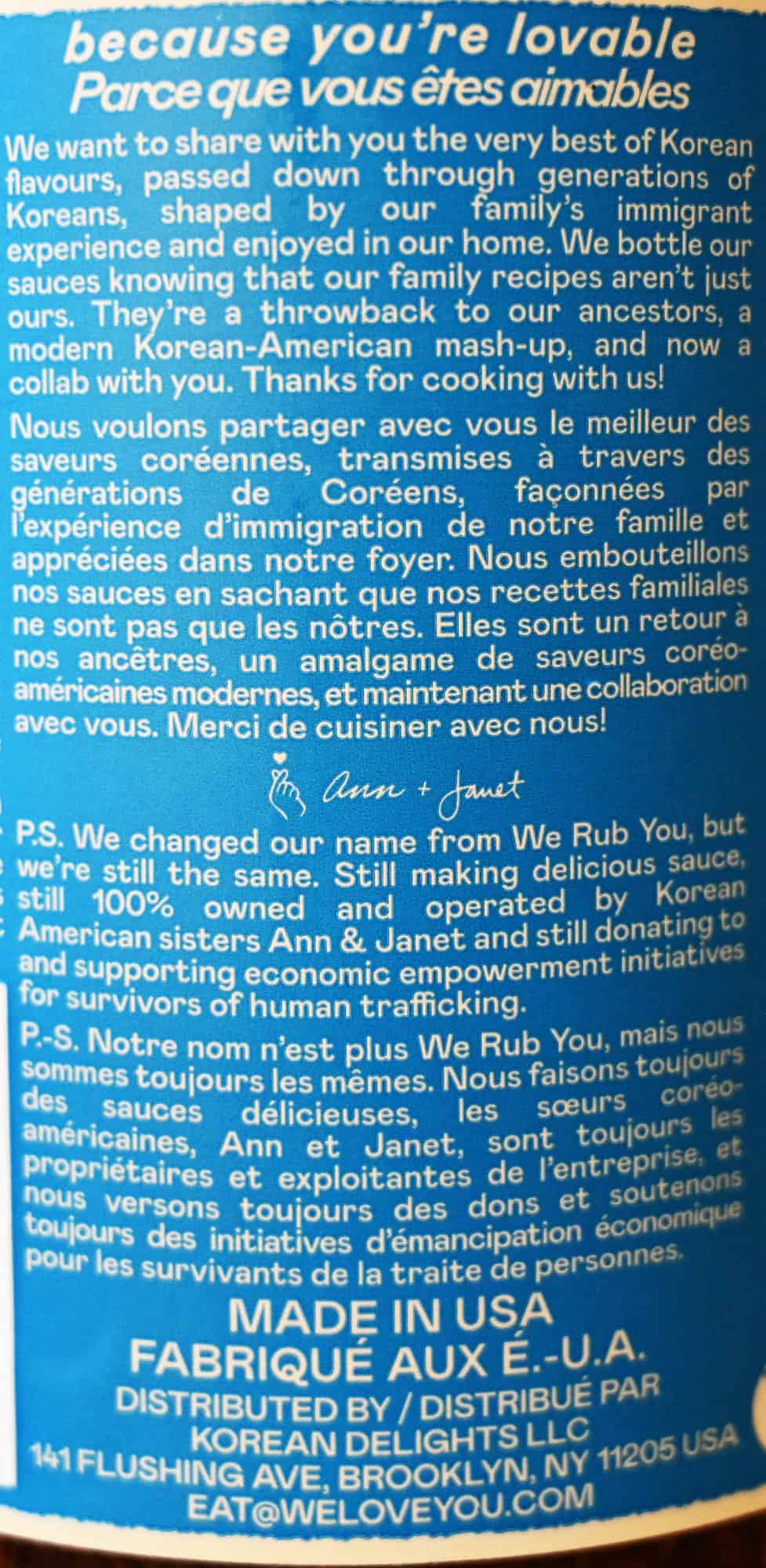 Convenience
The sauce needs to be kept refrigerated after opening it and the best-before date is well over a year from when I purchased the marinade.
Although we marinaded our chicken breast for three hours, I also think that you could just use this as a cooking sauce and cook your food immediately after pouring the marinade on it. The bottle states that the marinade can be used for vegetables, pork, fish, lamb, beef, tofu or chicken. One minor complaint that I have is that the marinade did stick to my cast iron skillet and burn a bit, but it wasn't too hard to clean. Most of it came off my skillet in one big caramelized/burned piece.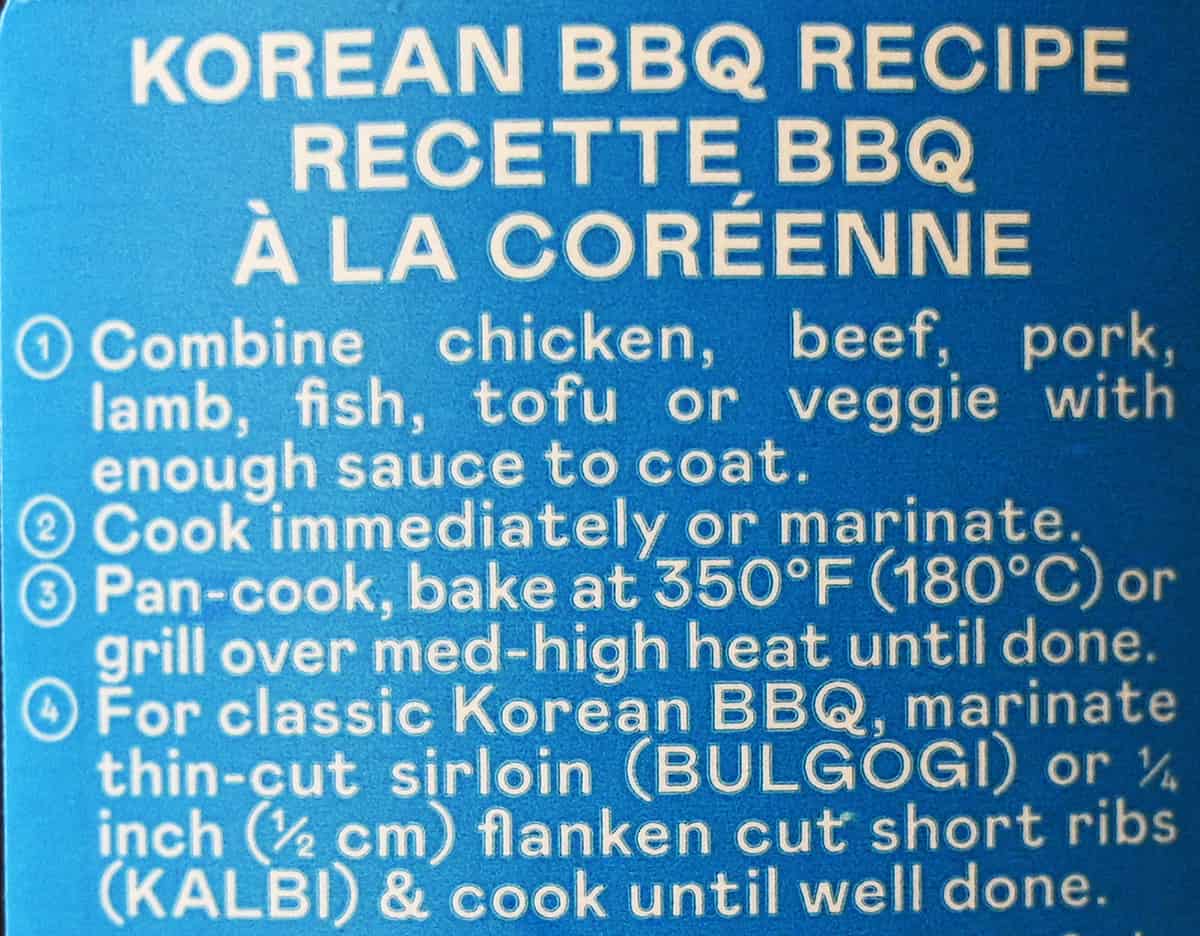 Nutrition
Calories
One tablespoon contains 35 calories, less than a gram of fat, seven grams of carbohydrates, zero grams of fibre, five grams of sugar, one gram of protein and 420 milligrams of sodium. That's quite a bit of sodium for only one tablespoon! An ideal amount of sodium per day according to the American Heart Association is 1500 milligrams.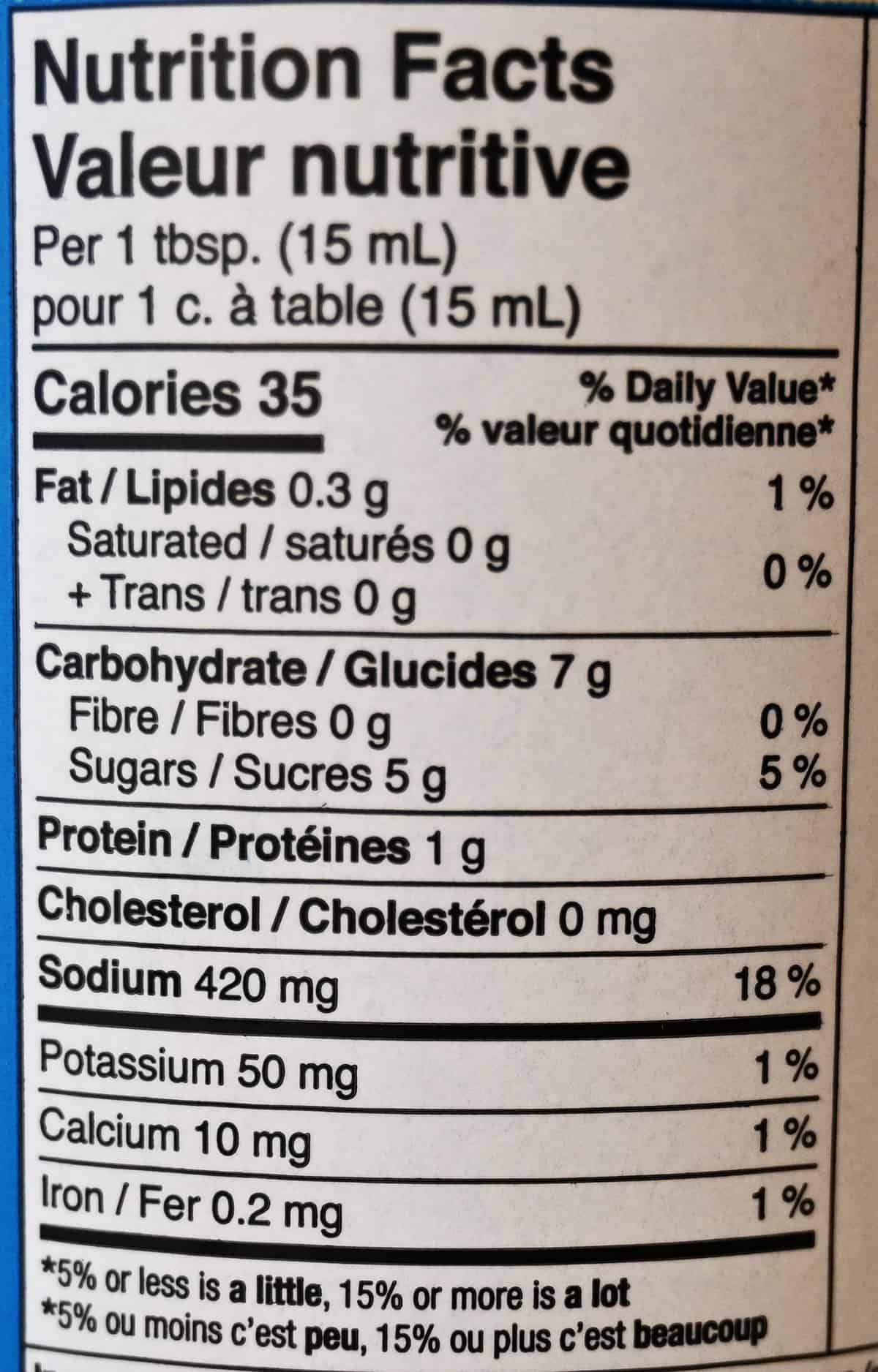 Ingredients
The ingredients list is nice and simple with not a lot of additives or chemicals and has ingredients you'd use to make a marinade or sauce at home. The marinade contains soy and sesame and is vegan, gluten-free, Non-GMO and kosher.

Scoring
Taste: 8.5/10
Cost: 7.5/10
Convenience: 10/10
Nutrition: 2/10 (This isn't nutritious and there's lots of sodium but I like that the ingredients list is simple and short).
Overall
Must buy!
Although this has a lot of sodium I still think it's a great marinade and wouldn't hesitate to repurchase it. I love the flavor and how I can use it on various types of meat!
If you've tried this sauce before, what did you think of it?
---
Please note that this review was not paid for or sponsored by any third party. This product was purchased by Costcuisine for the purpose of producing this review. The opinions in this review are strictly those of Costcuisine. Costcuisine is not affiliated with Costco or any of its suppliers. In the event that Costcuisine receives compensation for a post from the manufacturer of a product or some other third party, the arrangement will be clearly disclosed (including where the manufacturer of a product provides Costcuisine with a free sample of the product).