If you've never tried French Onion Soup before, try this one.
Please note that this review was not paid for or sponsored by any third party. I purchased this product with my own money and the opinions in this review are strictly my own. I am not affiliated with Costco or any of its suppliers. I am just a fan of the company. I write these reviews to help my fellow shoppers.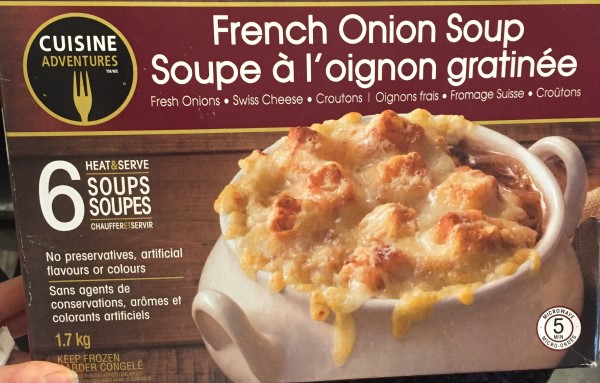 French onion soup is something I thought you only ordered in restaurants…until now. I was actually given this French onion soup by my parents to try. They purchased it from Costco and ranted and raved about how good it was and compared it to the kind of French onion soup they get on cruise ships when travelling.
I wasn't sure if I'd be eating this solo since Sean, my husband usually is hesitant to try cheesy things because he claims he has a dislike for certain cheeses (it's not true, he always ends up liking every cheese we eat). We ended up having these for dinner one night and they made a convenient and tasty meal.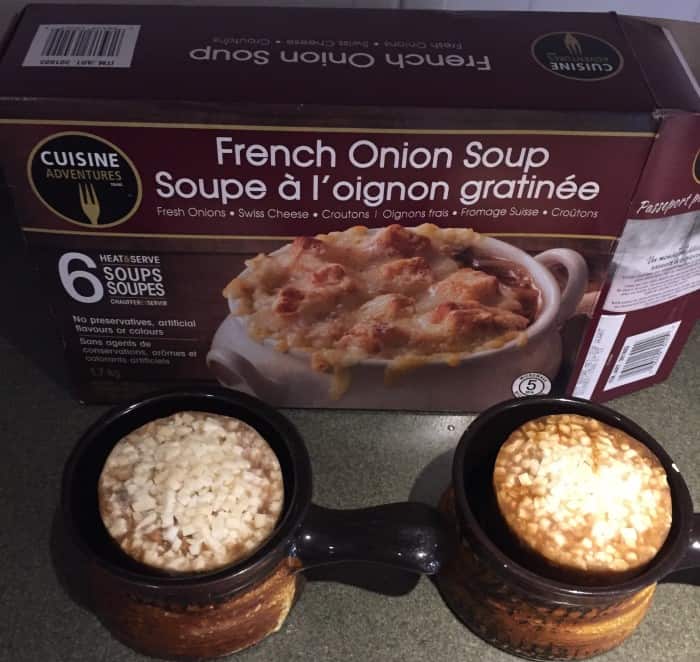 Each soup in the box comes separately vacuum sealed in plastic and comes frozen in a cylindrical shape. This is convenient for a single person who just wants to make one soup for themselves. To heat these In the oven, I used special bowls that my mom gave me that are oven safe and have a large handle on them. If you really love French Onion soup it might be wise to invest in some nice soup bowls. The soups are frozen with the cheese on top so as the soup heats the cheese stays on top of the liquid and remains crispy. It's a pretty convenient product because all you need to do is heat and serve it. I definitely recommend cooking it in the oven as I feel like the cheese gets brown and crispy that way. All this requires is putting your soup in an oven safe bowl, turning the oven on and sticking them in the oven for 45 minutes.
These definitely are not the cheapest product $11.99 Canadian, however for the quality and taste I don't mind the cost. I feel it is reasonable. Keep in mind you're probably paying a bit for the fancy vacuum seal packaging. I feel like French Onion soup is something that's rare to find in a grocery store and also there's a high probability it won't taste very good. I enjoy the taste of this soup therefore I would love to purchase this when on sale.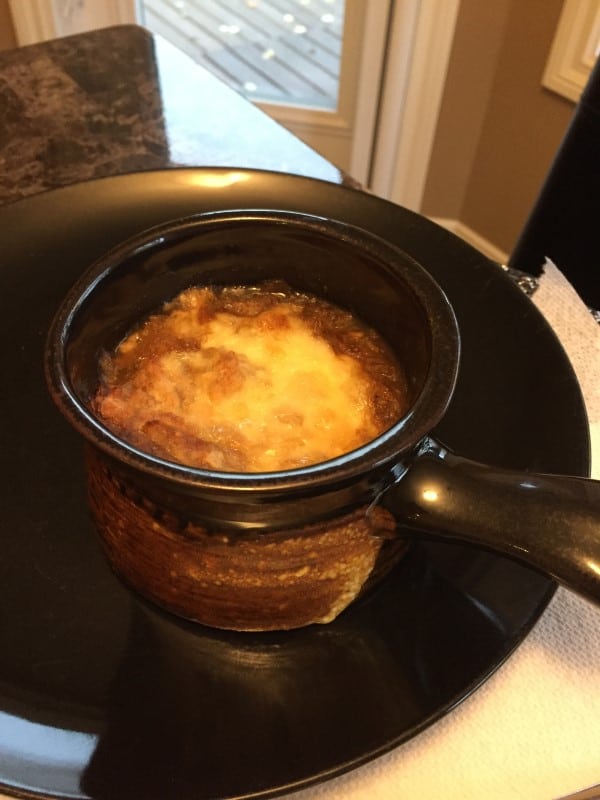 The soup has a delicious savory vegetable broth that is nice and salty with lots of onions in the broth. Then it has large croutons and a delicious cheese top. If you cook it in the oven for 40 minutes the cheese and croutons stay on the top and the cheese becomes brown and crispy. Overall the taste was very satisfying. The cheese and croutons are obviously the best part and lucky for me Cuisine Adventures does not skimp on these.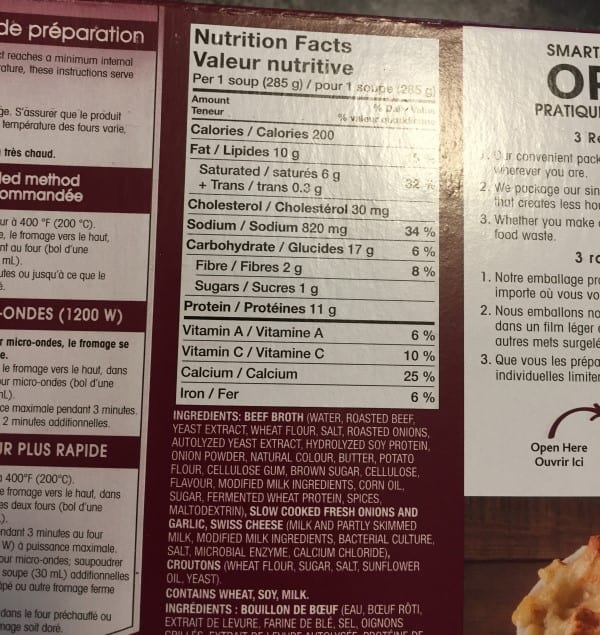 French Onion soup is not the healthiest option but also not the worst. One soup is 200 calories, 10 grams of fat, 11 grams of fat and….a whopping 820 mg of sodium. Yes that's a ton of sodium, like 34% of your daily recommended total. If you've been advised to watch your sodium intake I would steer clear of this soup. However if sodium isn't a huge concern, drink lots of water and enjoy! Obviously the amount of fat is coming from the cheese on top as cheese is generally high in fat.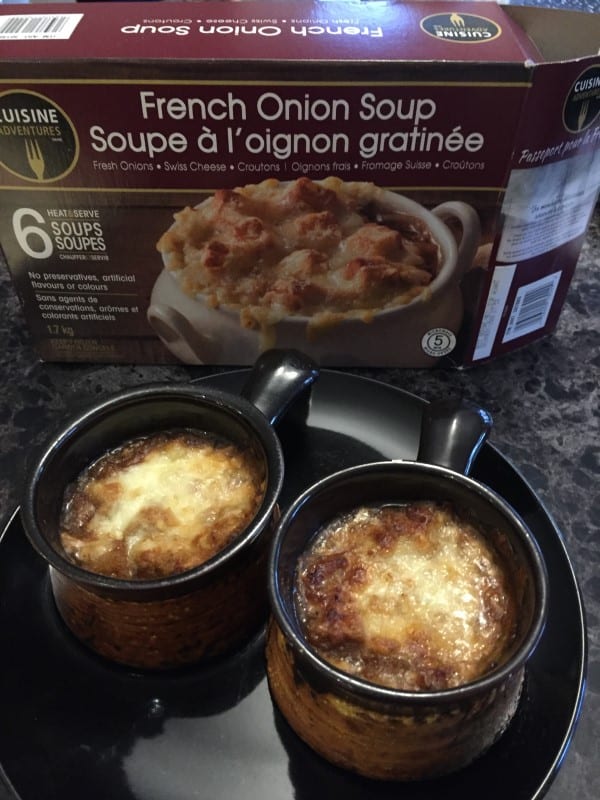 Overall this is super good tasting and convenient, not the healthiest and a bit on the pricey side. Would I eat this again? Absolutely. Do I recommend you try it if you enjoy French onion soup? Definitely, especially if you can get it on sale.
Cost: 6.5/10
Nutrition: 4/10
Taste: 9/10
Convenience: 8.5/10
Are you a French Onion soup fan?