Not as cheesy as you might think!
Please note that this review was not paid for or sponsored by any third party. I purchased this product with my own money and the opinions in this review are strictly my own. I am not affiliated with Costco or any of its suppliers. I am just a fan of the company. I write these reviews to help my fellow shoppers.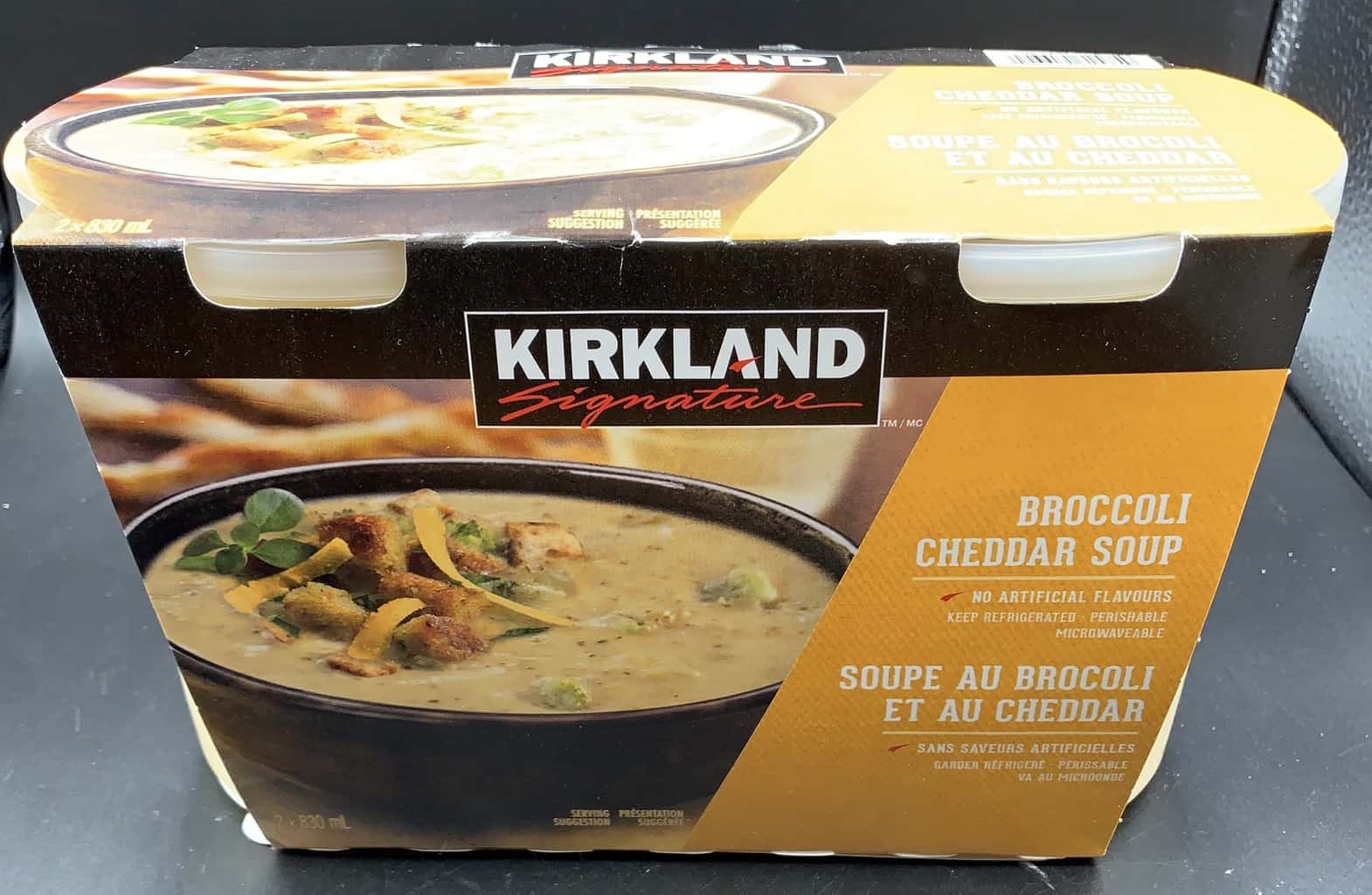 Today we're talking soup! Winter isn't letting up here anytime soon so what better time to review the Costco Kirkland Signature Cheddar Broccoli Soup?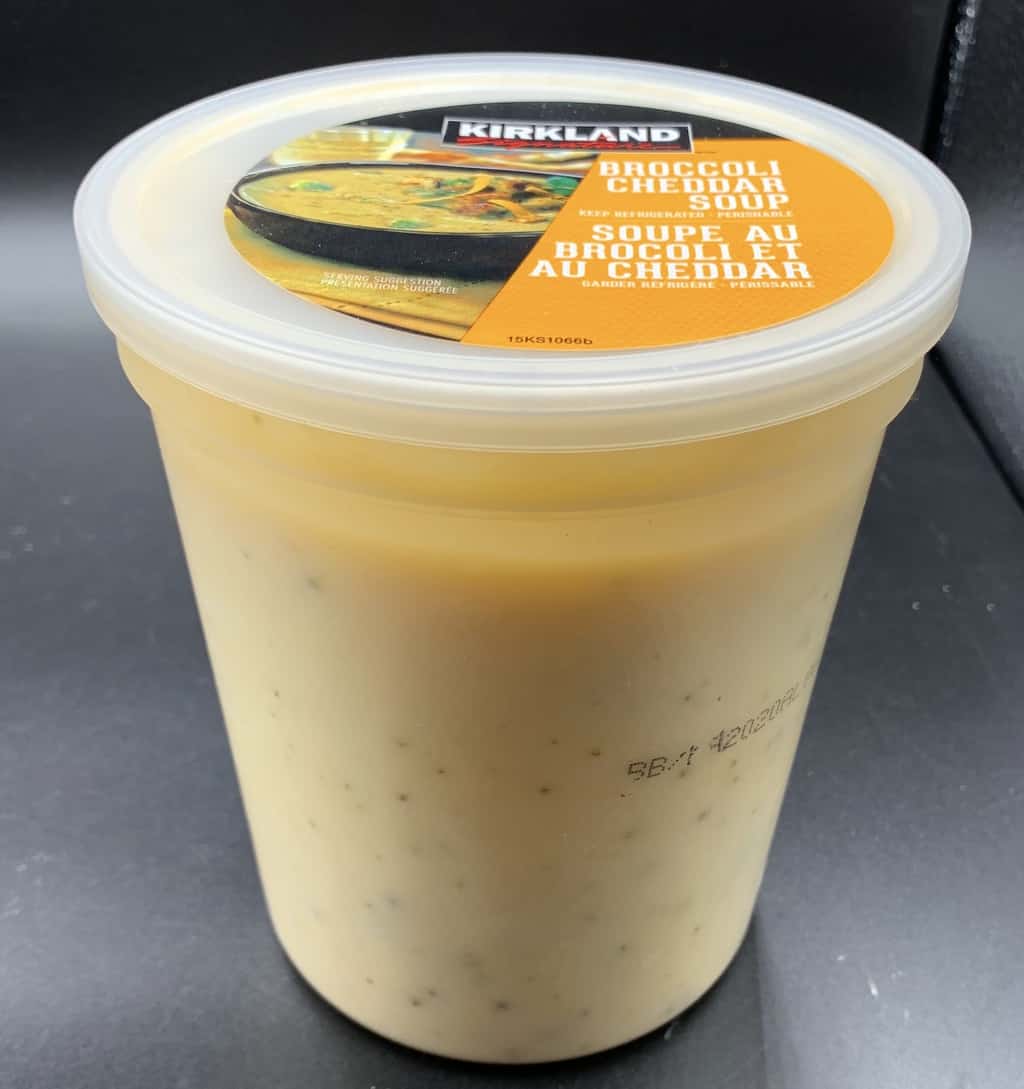 Taste
First I'll point out that I liked this soup more than my husband did. He's not a huge fan of creamy things like alfredo sauce, mushroom sauce, cheese dips etc. The soup is definitely salty and pretty flavorful. The cheddar isn't a sharp cheddar, it's a creamy mild tasting cheddar and if you ask me the soup isn't in your face cheesy. It's more like a cream soup with a hint of cheddar. My husband thought the broccoli was flavorless but I don't think you want a super broccoli flavor going on. I think the broccoli was nice, added some texture and there were small to medium sized chunks in the soup. I found the soup a little bit too heavy and a little on the salty side but I didn't mind it! I just probably wouldn't crave it in the future or necessarily be excited to eat it again.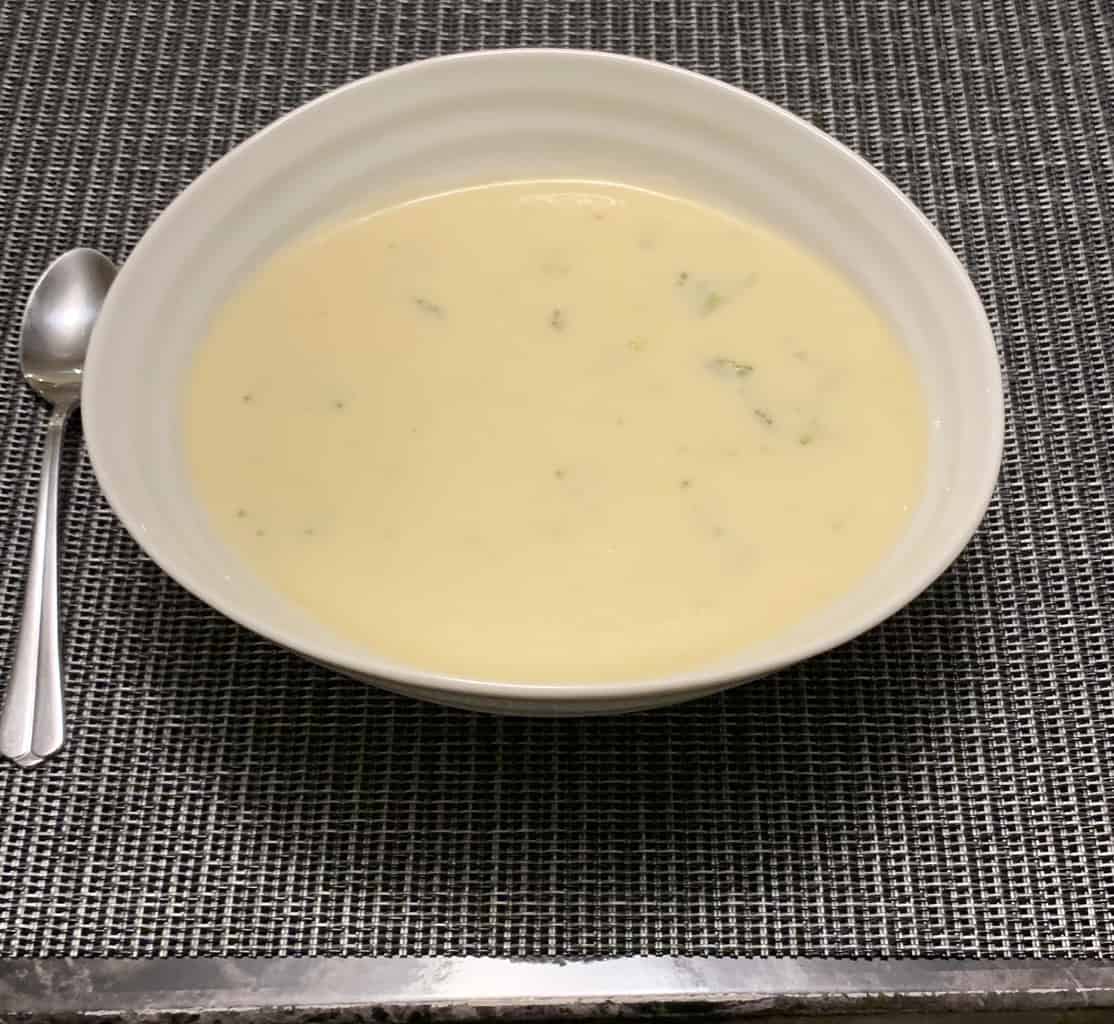 Cost
I purchased the two 830 ml soups for $10.99 Canadian which was the regular price. Not the cheapest soup but also not that expensive considering cans of soup aren't exactly cheap these days, unless you find them on sale!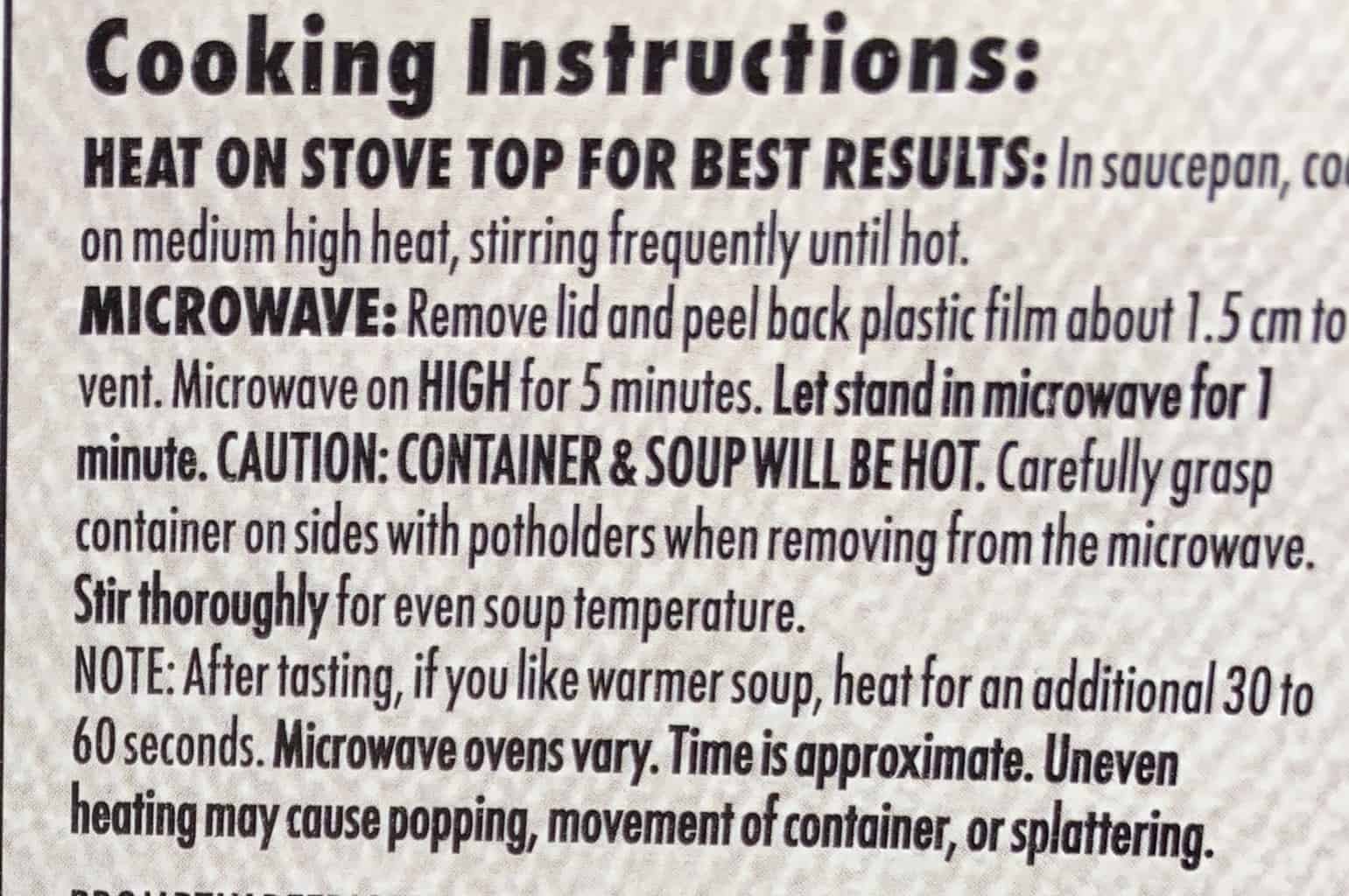 Convenience
The soup is pre-made and ready to eat! You can choose to heat it on the stove top or microwave it. You can microwave it in the plastic container but I probably would prefer to pour it into a glass bowl first and then microwave it as I'm always a little wary about microwaving plastic. The best before date on the soup is also about three months from the date we purchased the soup. You also have to keep it refrigerated. I think it'd be convenient to bring to work for the week and microwave your serving as you needed.

Nutrition
One cup of soup is 190 calories, 12 grams of fat, 620 mg of sodium, 14 grams of carbohydrates, one gram of fibre, eight grams of sugar and 10 grams of protein. The ingredients list is VERY long and full of some not so healthy/chemical sounding ingredients. Definitely not the healthiest soup.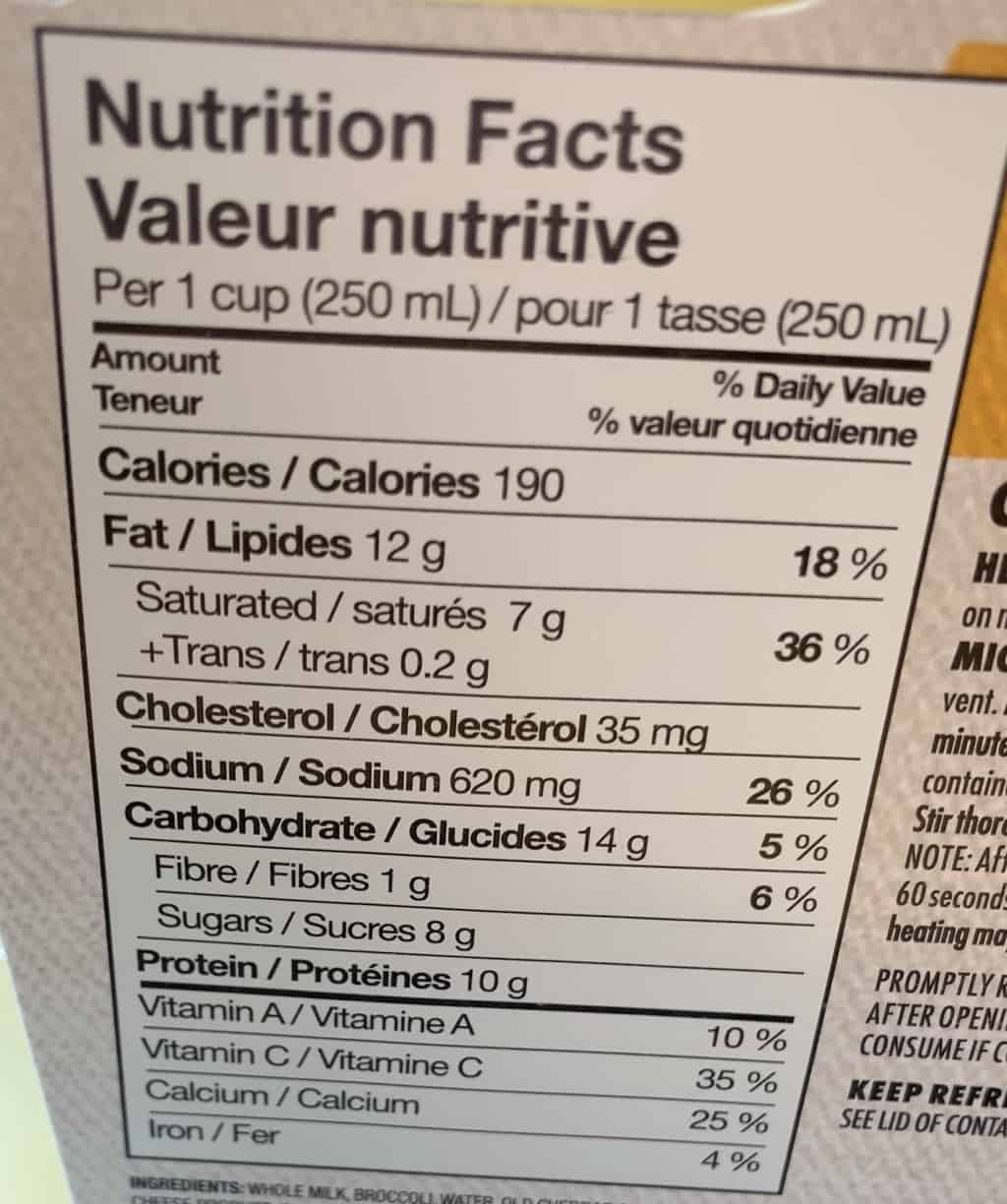 I'm glad I tried this soup and actually found it tasted okay! Definitely not my favorite and it is a little on the salty and heavy side. Very convenient for an easy dinner or lunch.
Taste: 7/10
Cost: 7.5/10
Convenience: 10/10
Nutrition: 2/10
Are you a fan of broccoli cheddar soup? What's your favorite kind of soup to purchase from Costco?