Costco hot cocoa bombs are back in time for Christmas and winter – but are they good?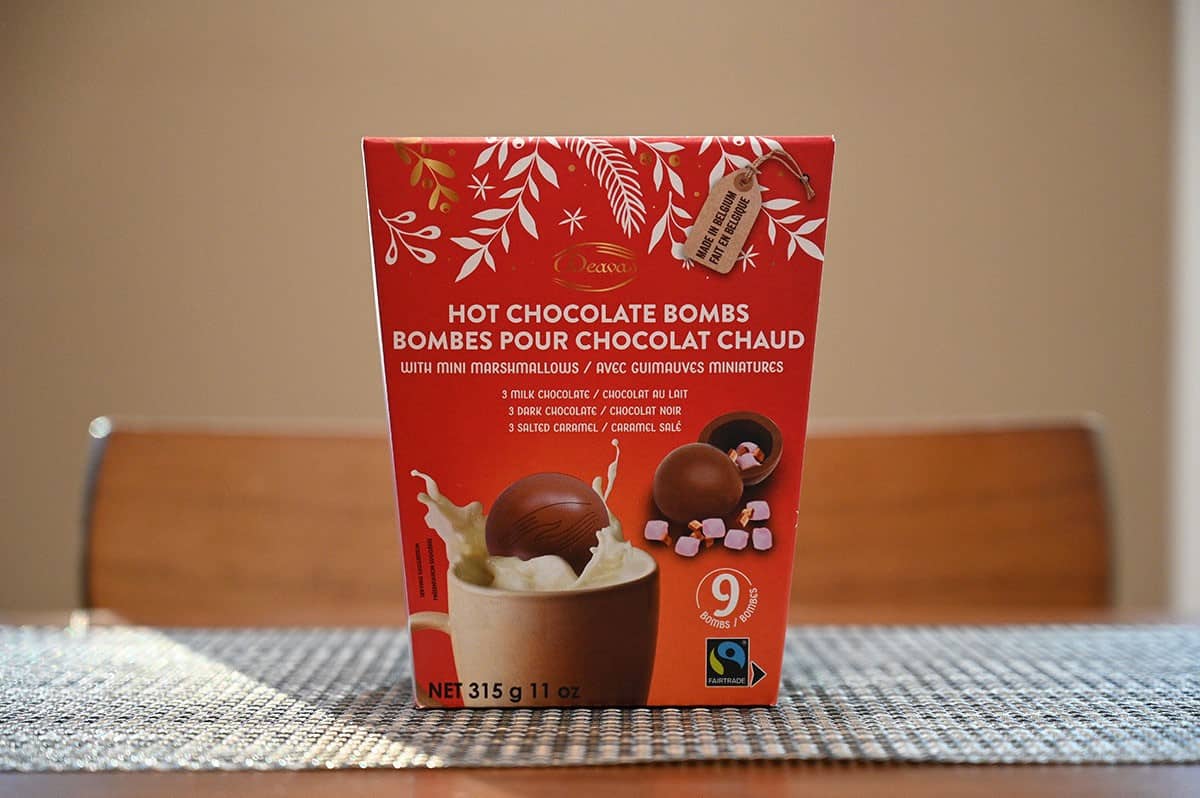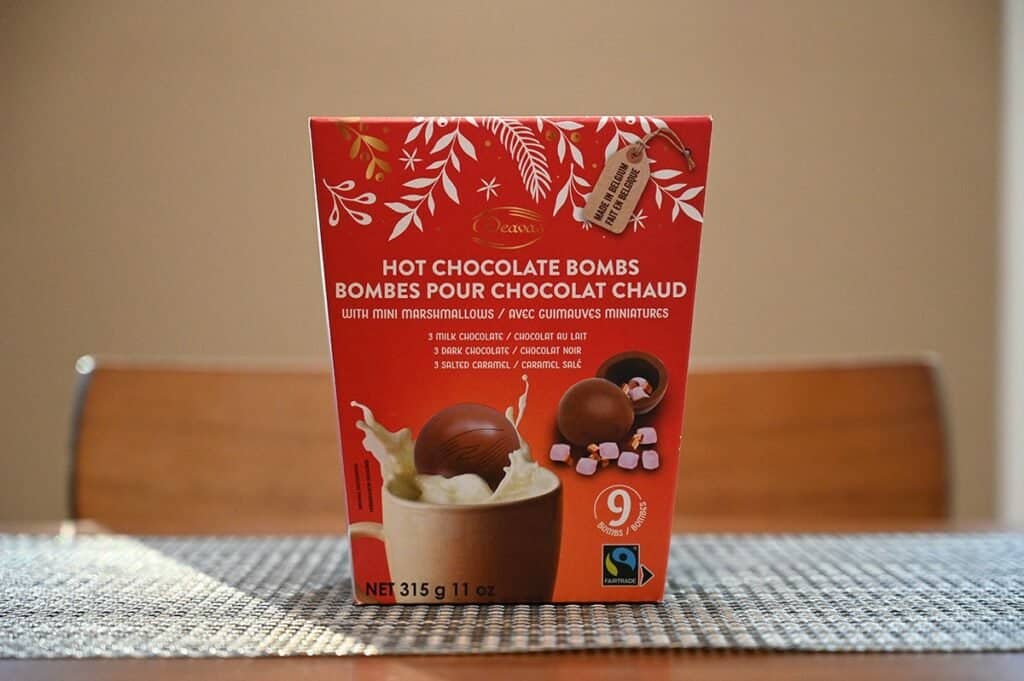 Today I'm reviewing the Costco Deavas Hot Chocolate Bombs! These are made in Belgium and are new to my Costco.
I previously reviewed the Costco Bombombs Hot Chocolate Cocoa Bombs this past March and I was disappointed in them, they just weren't good. I excitedly grabbed the Costco Deavas Hot Chocolate Bombs from Costco in hopes that they were much better! I mean they're from Belgium, they have to be good, right?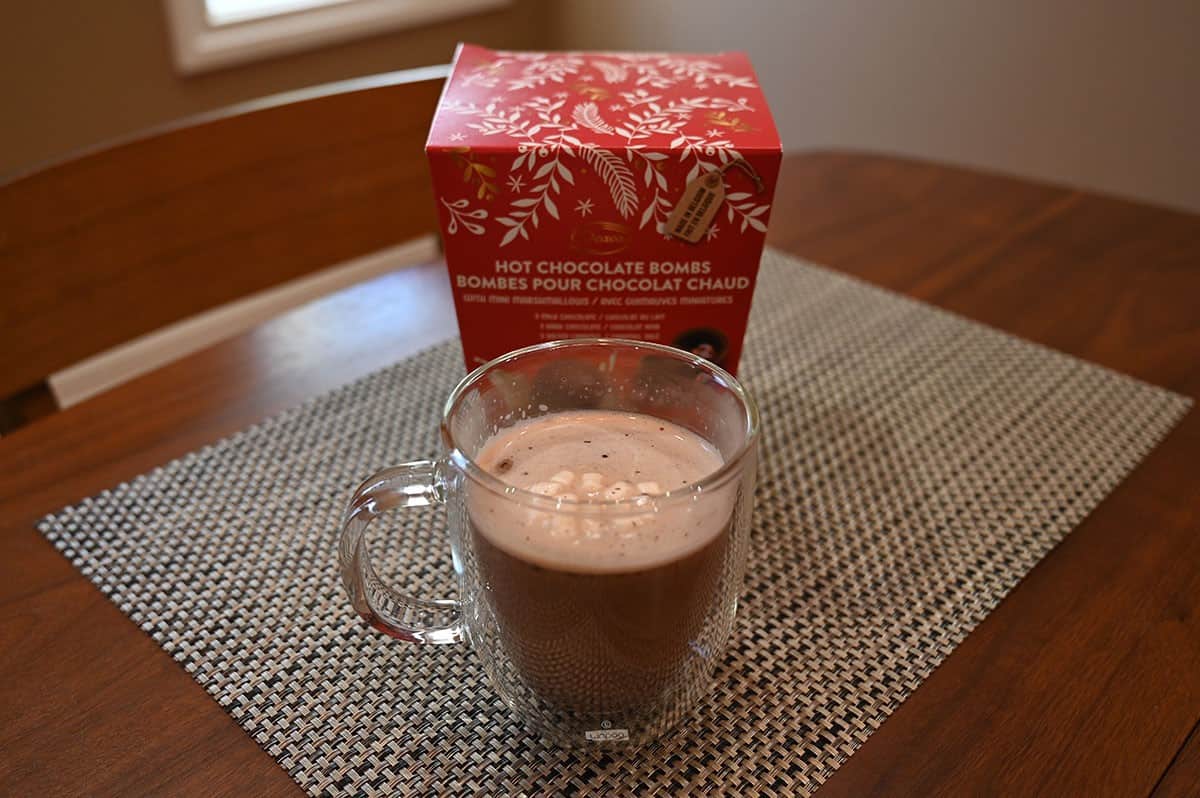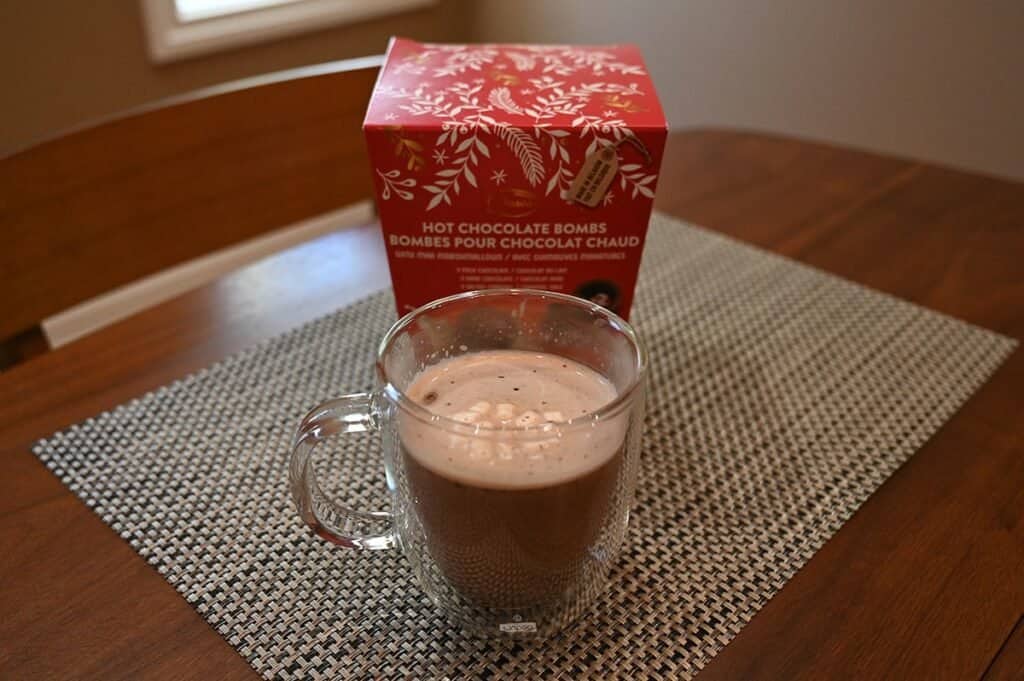 Location in Store
I found these Costco hot chocolate bombs in the Christmas seasonal aisle near all the other Christmas treats and chocolates near the back of the store. The item number is 1560856.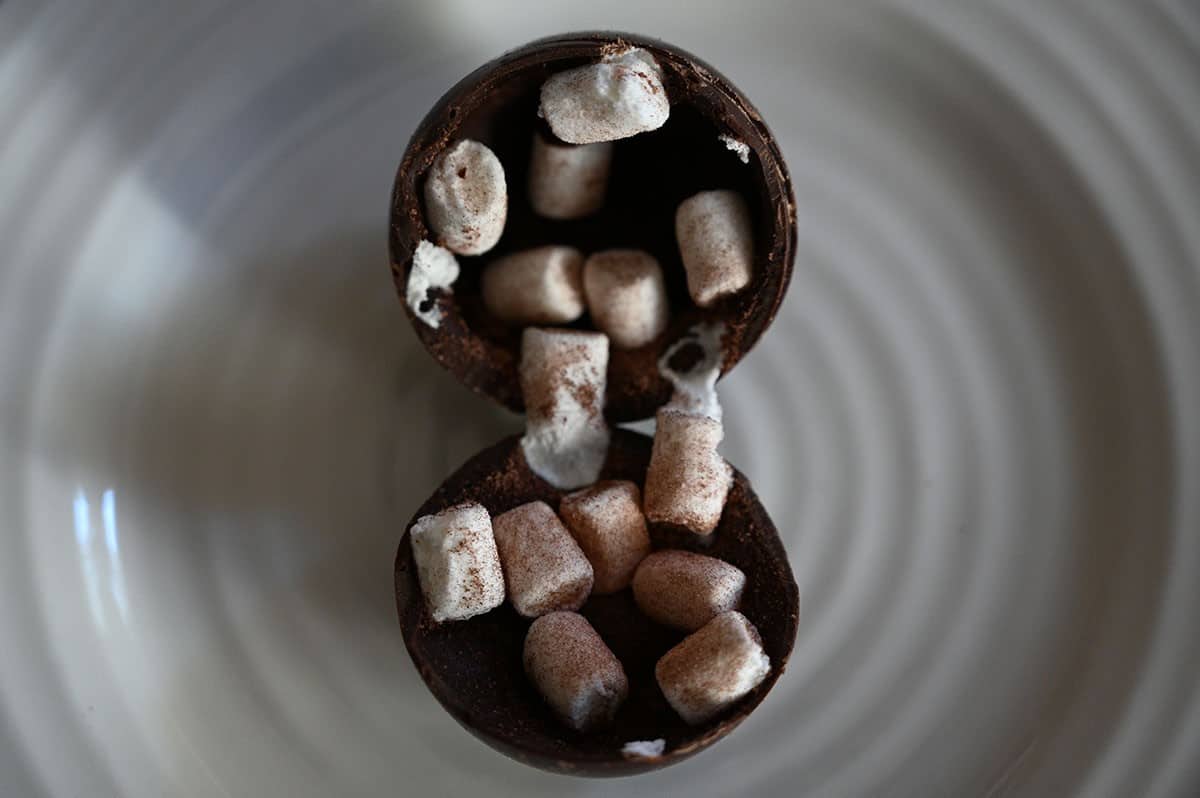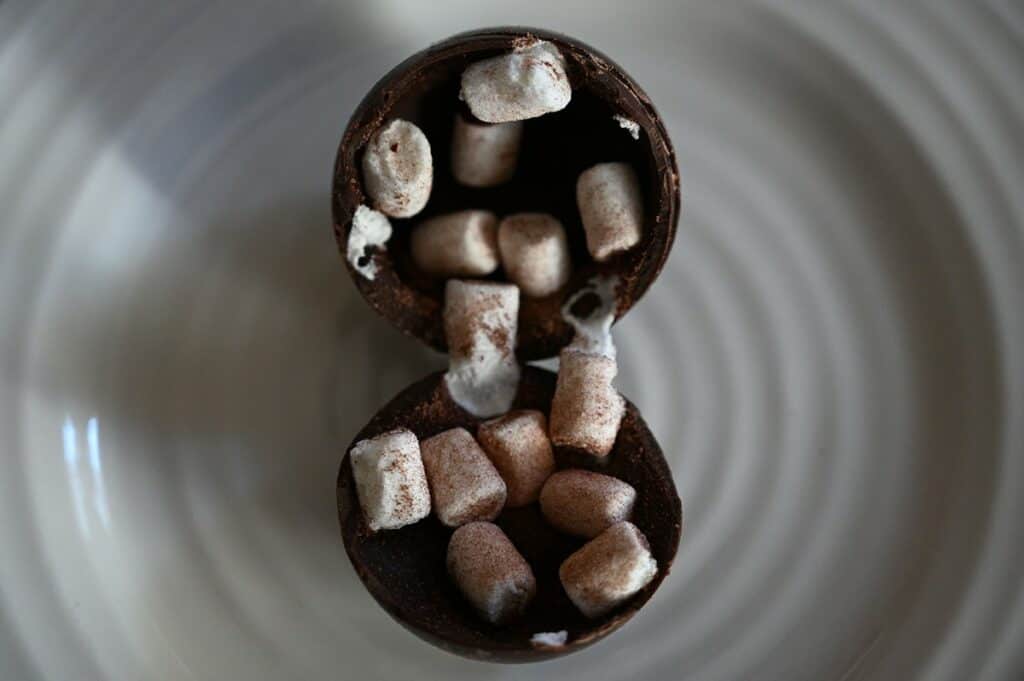 Taste
The Costco Deavas hot cocoa bombs come in three different flavors, dark chocolate, milk chocolate and salted caramel. The bombs have a chocolate shell and a hollow center that is filled with mini marshmallows.
To make hot chocolate you put the hot chocolate bomb in 250 ml of warm milk. The shell melts into the milk and the marshmallows from the inside float to the top. Note: these are not easy to mix in even with vigorous stirring, chocolate stuck to the sides and sank to the bottom.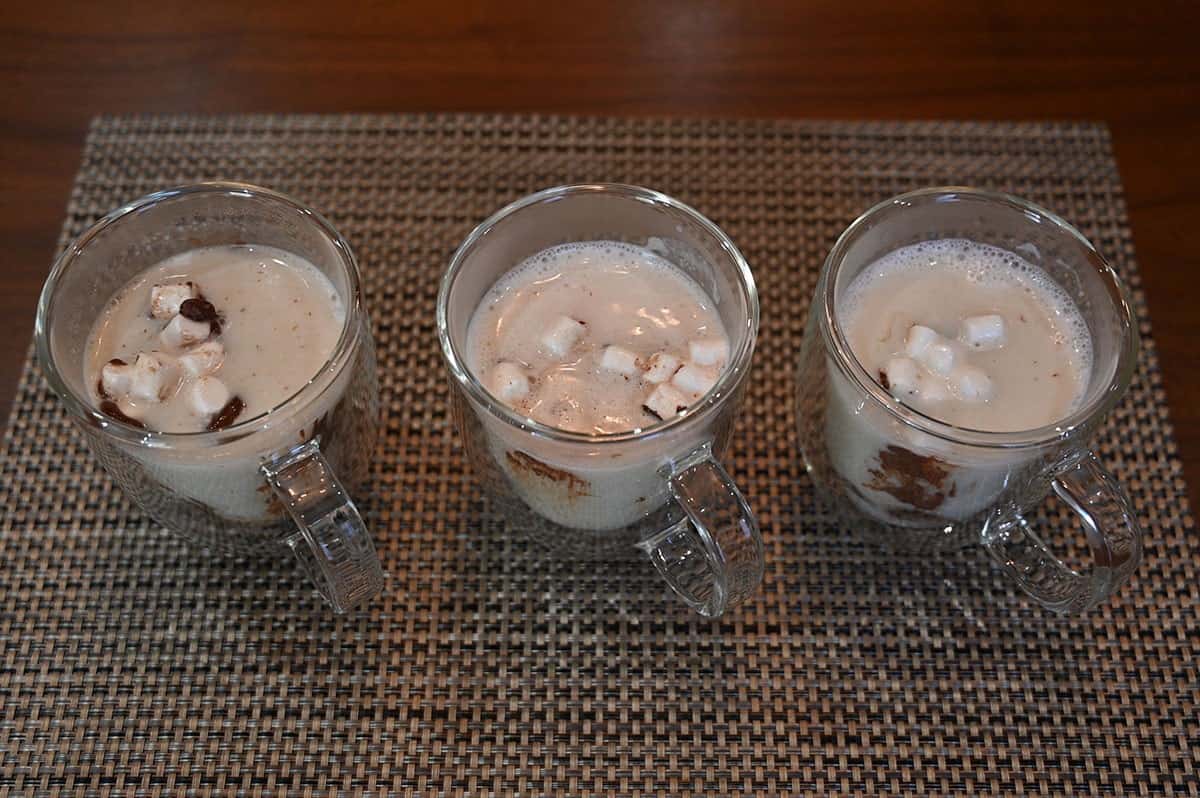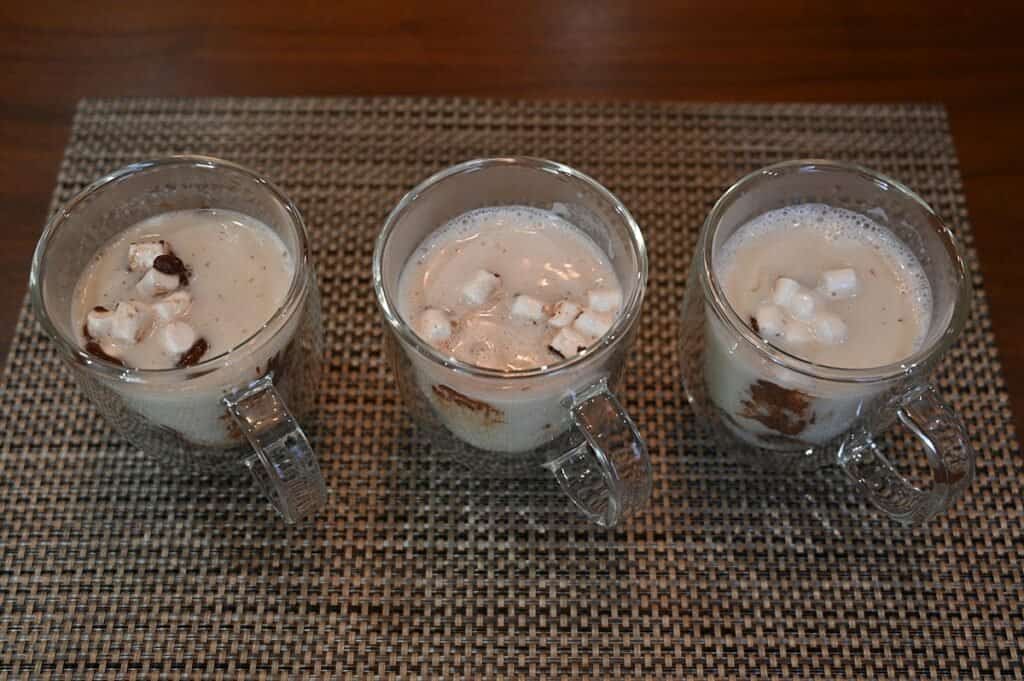 The Deavas Hot Chocolate Bombs are less sweet than hot chocolate than I'm used to. I like my hot chocolate full of sweetness with a rich, deep chocolate flavor. I don't find these very sweet or chocolaty and the flavor is quite muted, there's just not much chocolate flavor!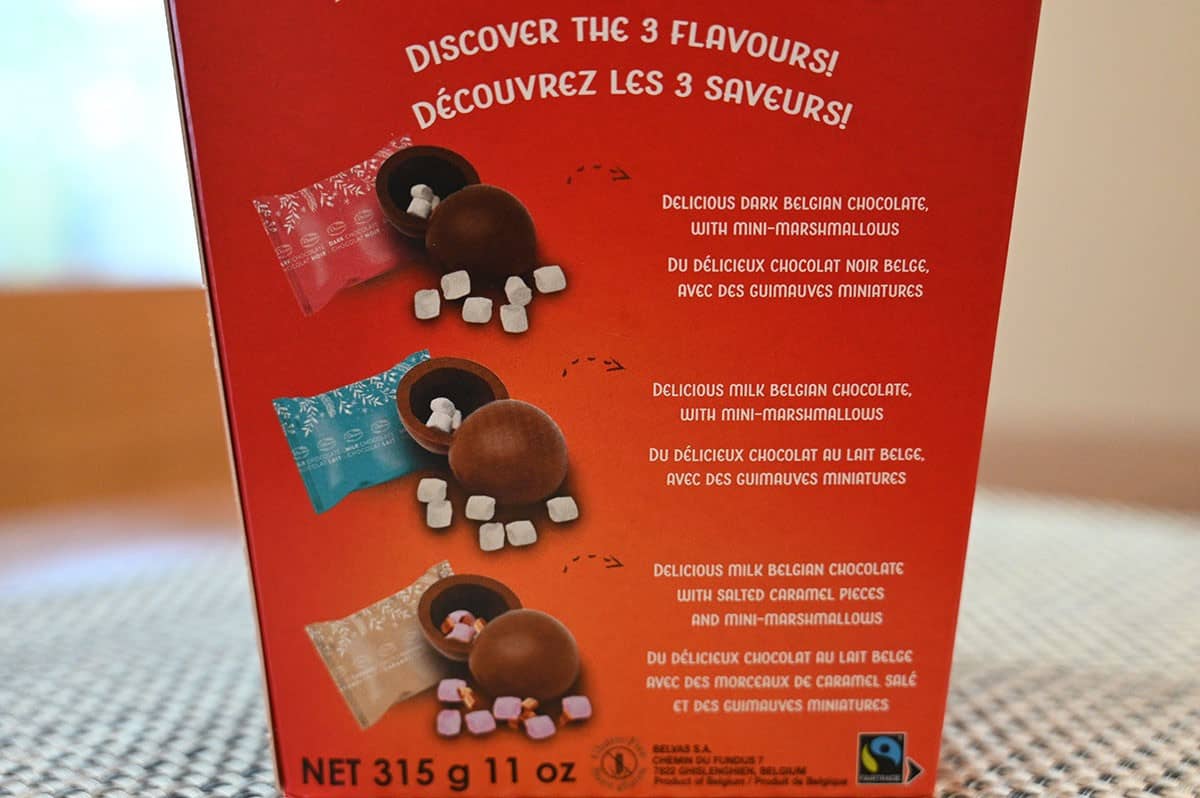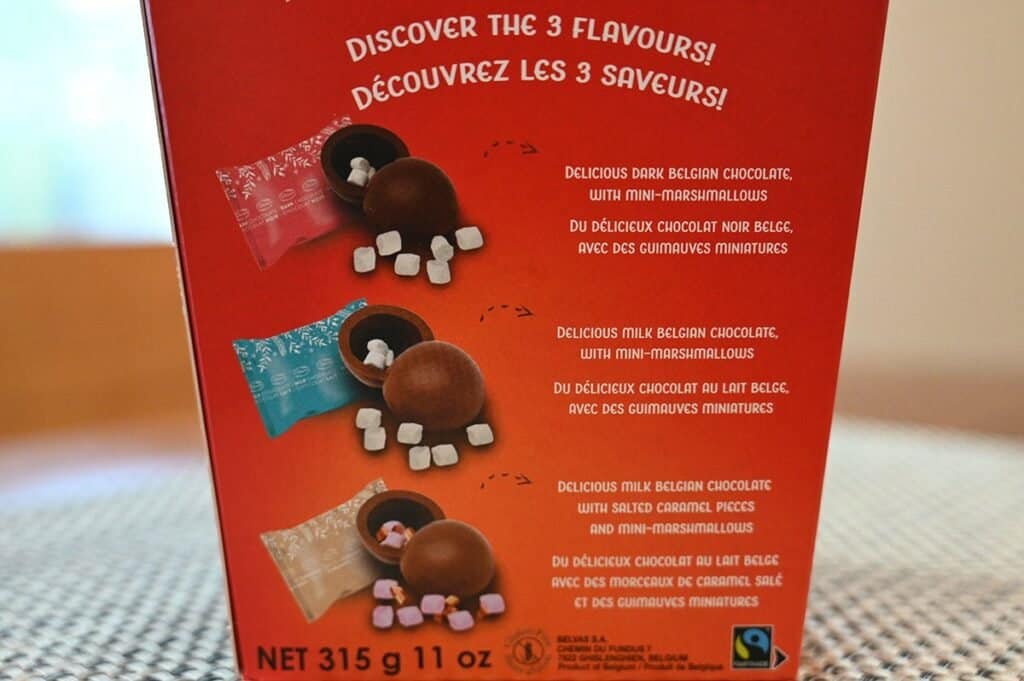 My favorite flavor is the salted caramel, followed by the milk chocolate and my least favorite was dark chocolate. These are so much better than the BomBombs but they're still not great tasting.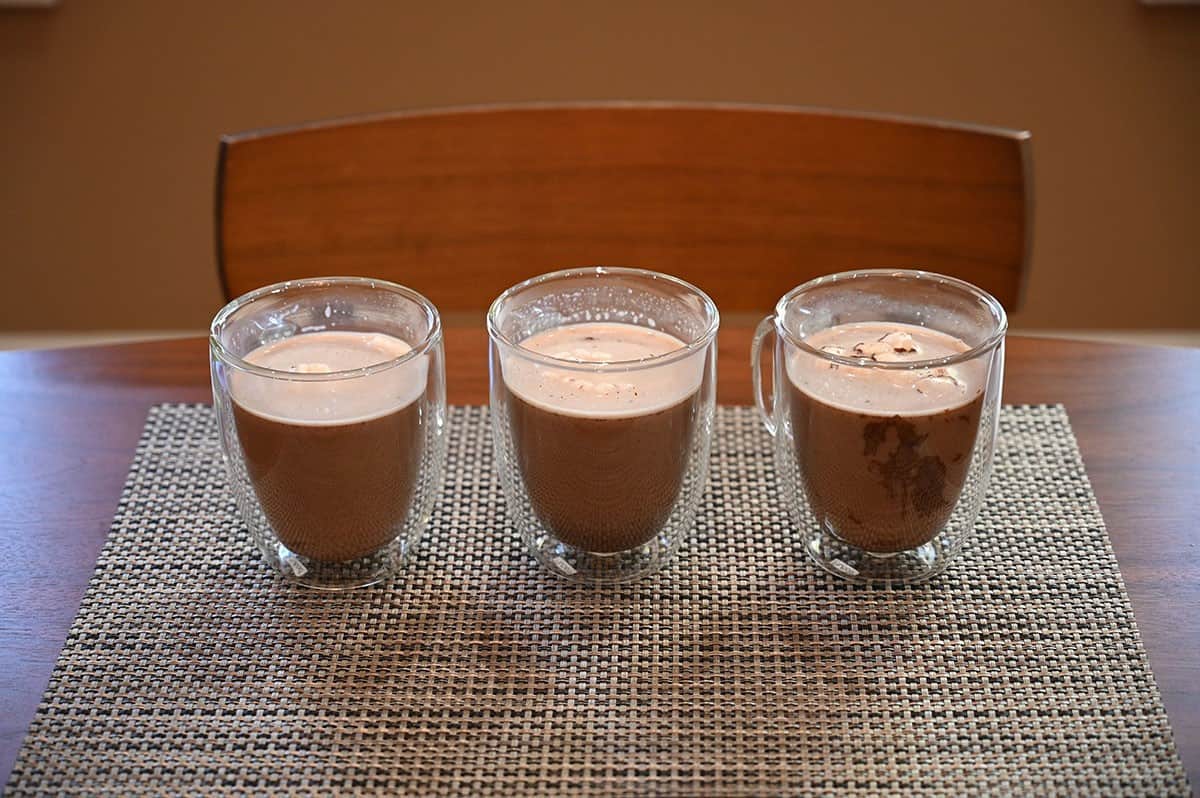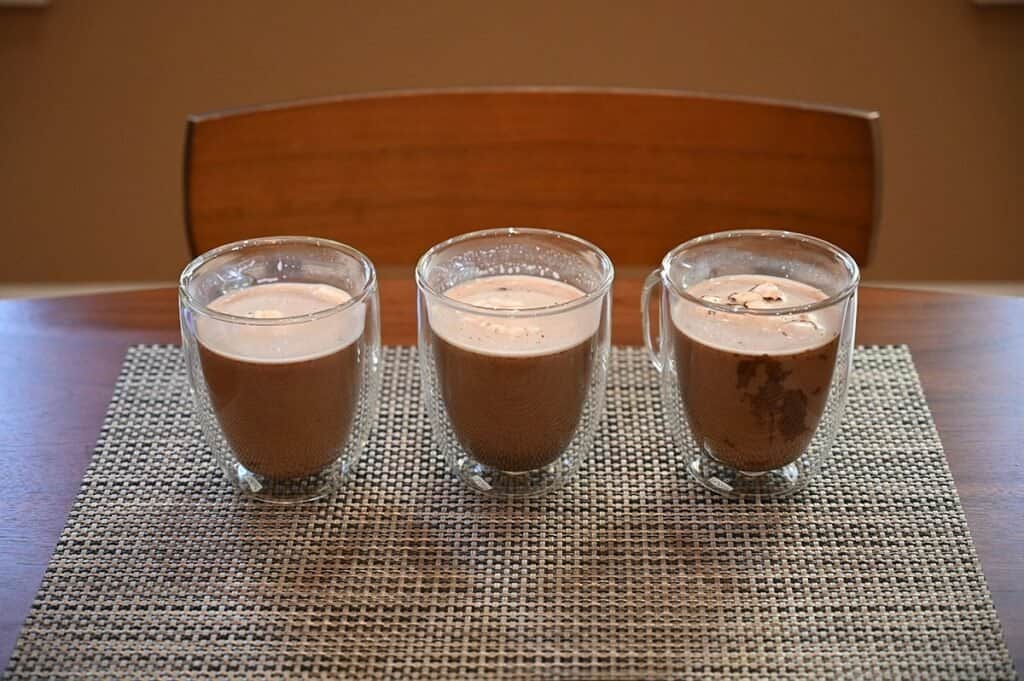 These cocoa bombs have a cheap-chocolate aftertaste, kind of like a cardboard or metallic flavor. The chocolate doesn't completely melt into the milk and sinks to the bottom of the mug so you need to constantly stir your hot chocolate.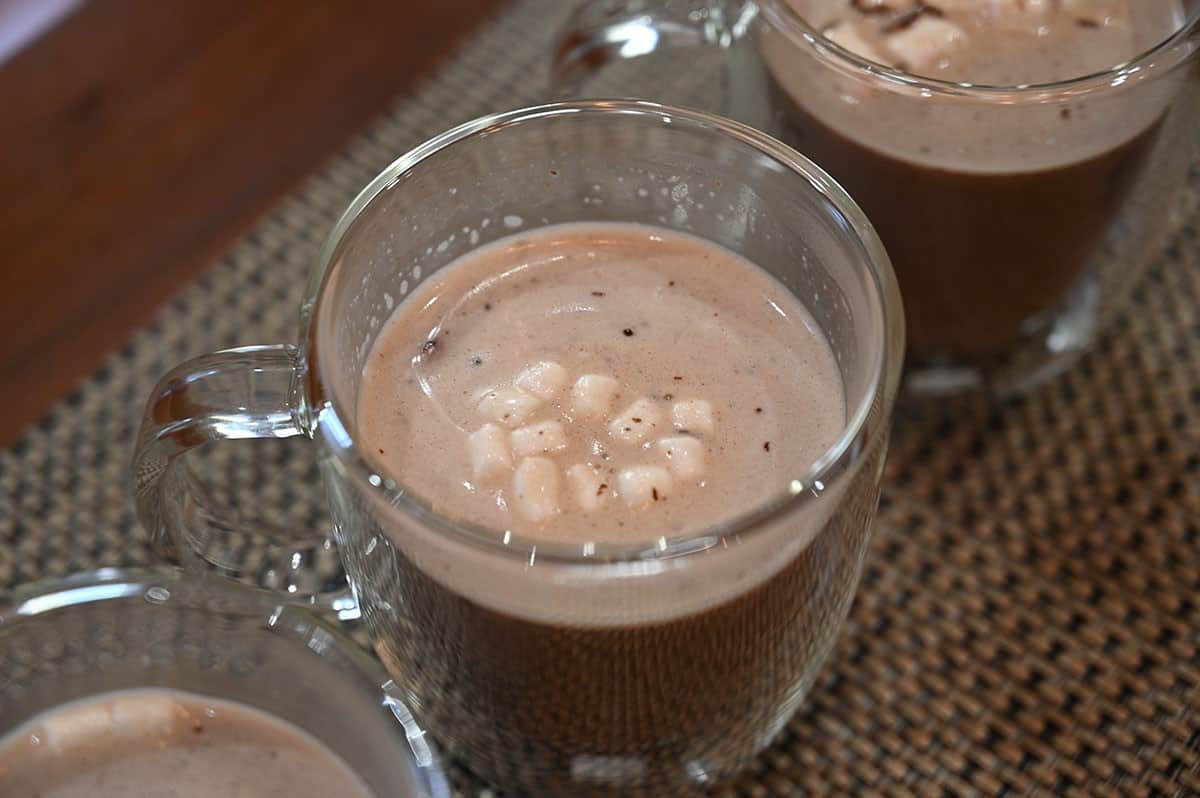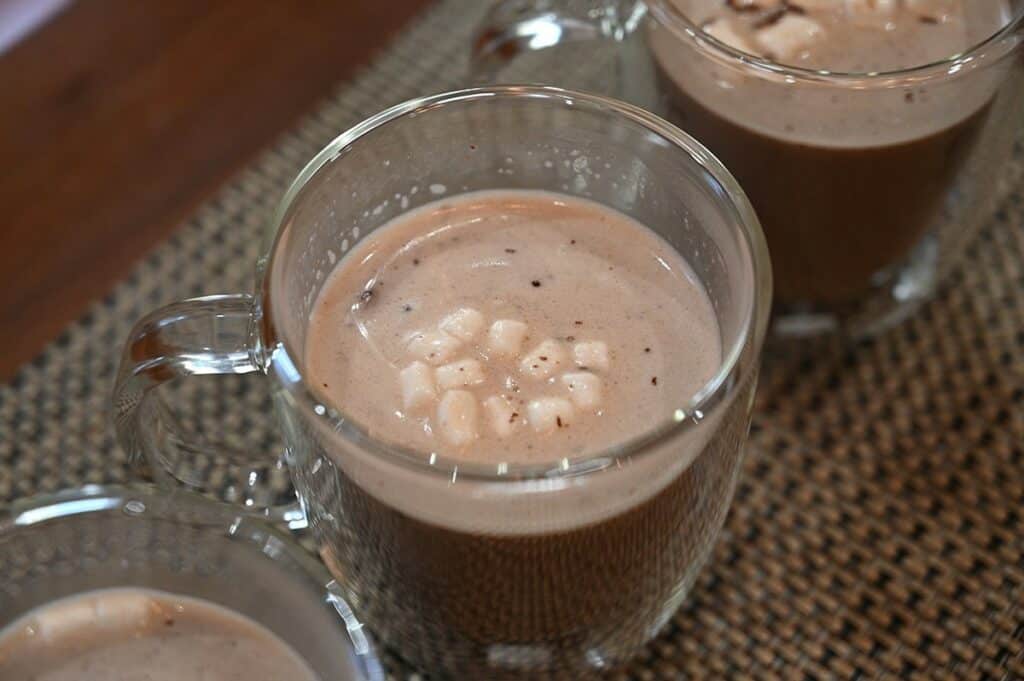 The cocoa bombs would taste much better if they had hot chocolate powder in the center to increase the chocolate flavor and sweetness! After trying these, I'm going to recommend sticking to regular hot chocolate, like the Starbucks Classic Hot Cocoa from Costco.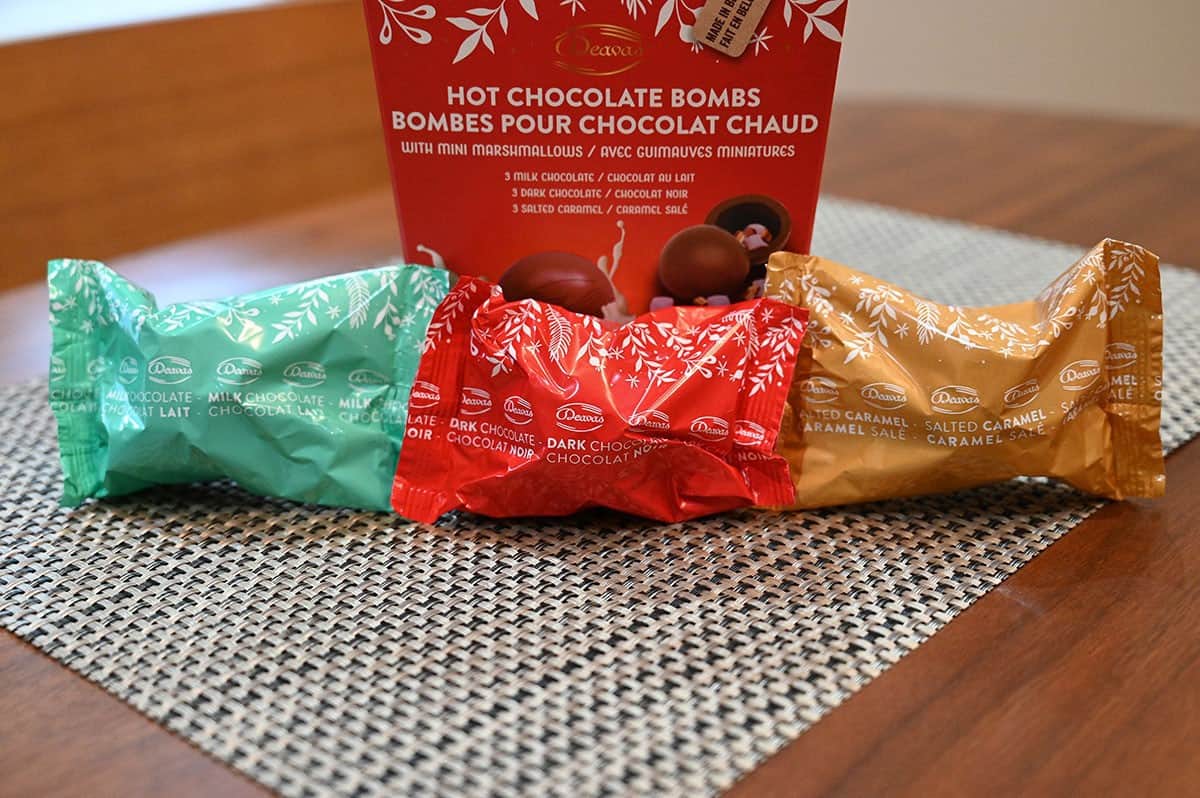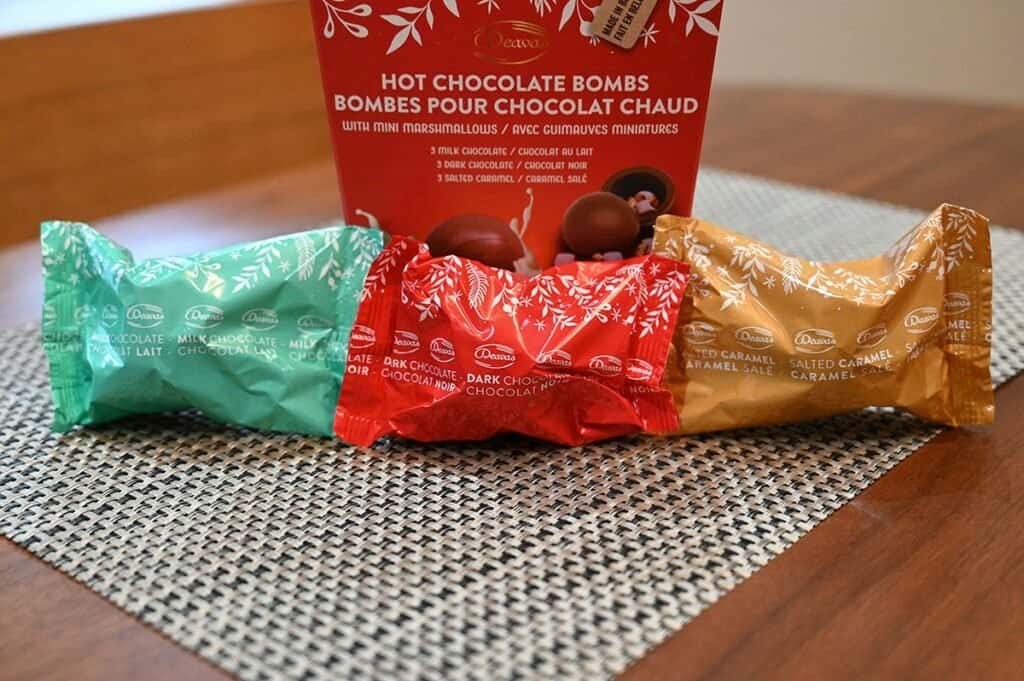 Cost
For the 315 gram box of nine bombs, three of each flavor I paid $11.89 Canadian.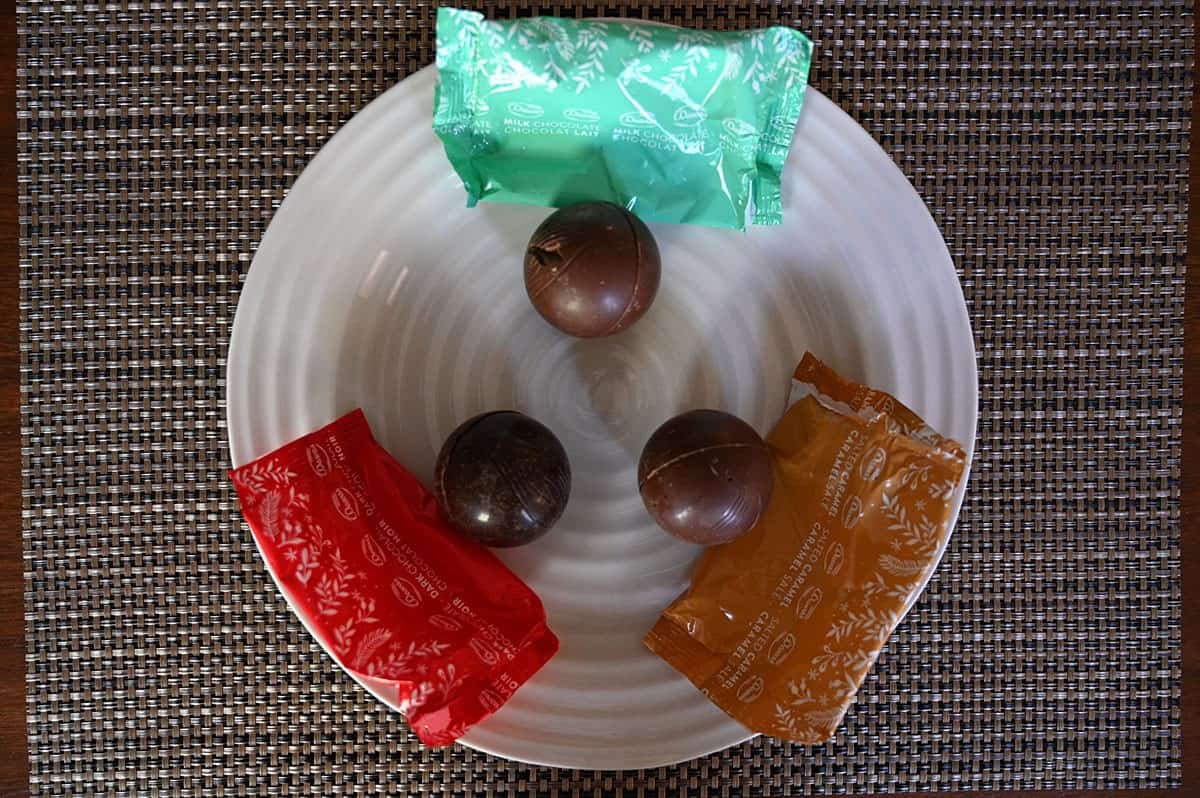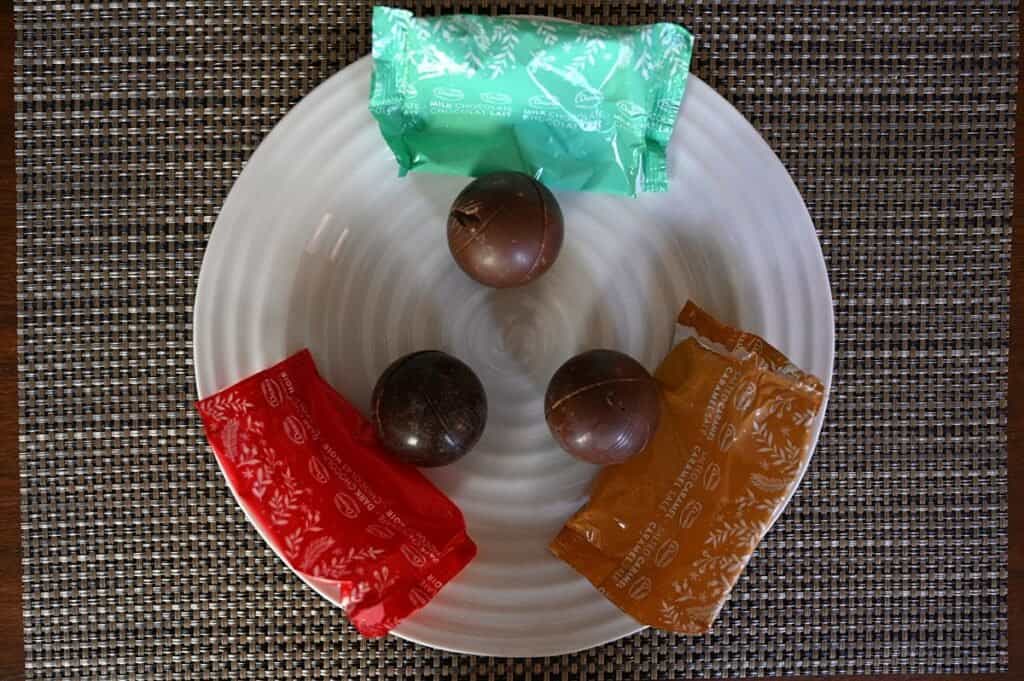 Convenience
Each bomb comes individually wrapped. and the best before date is about seven months from the date I purchased the bombs.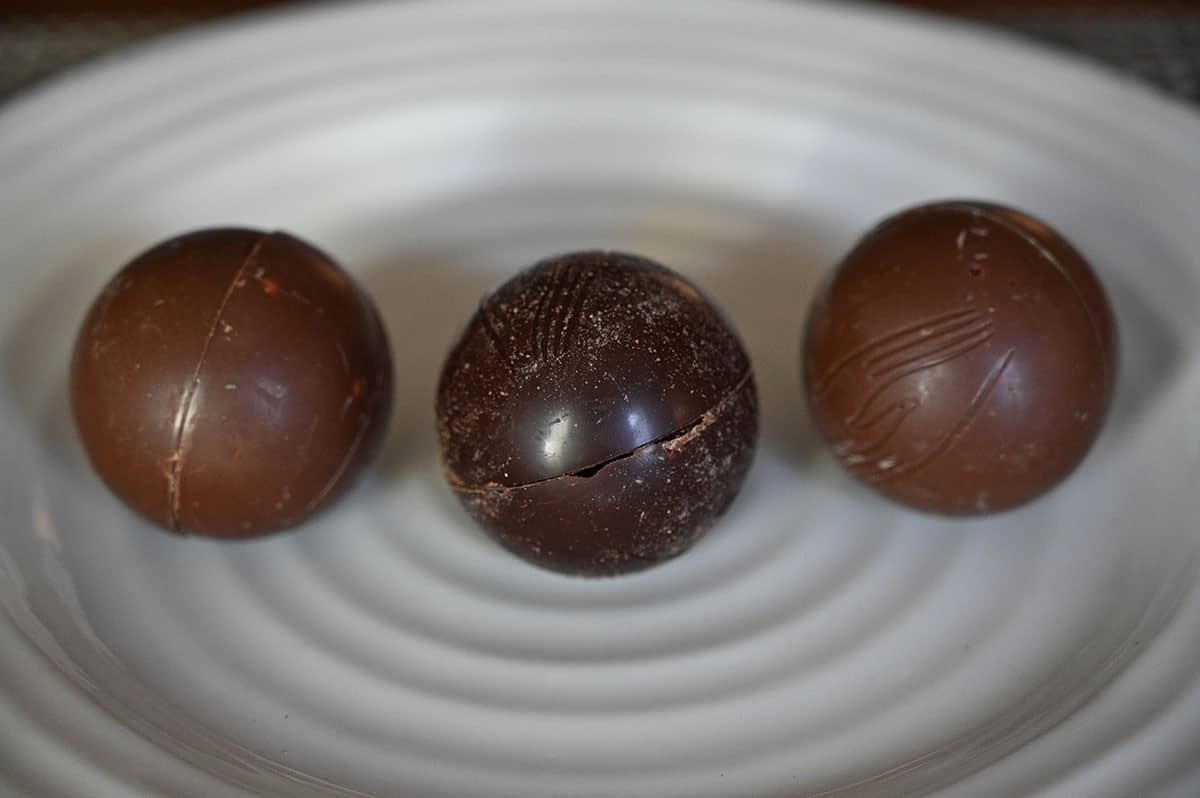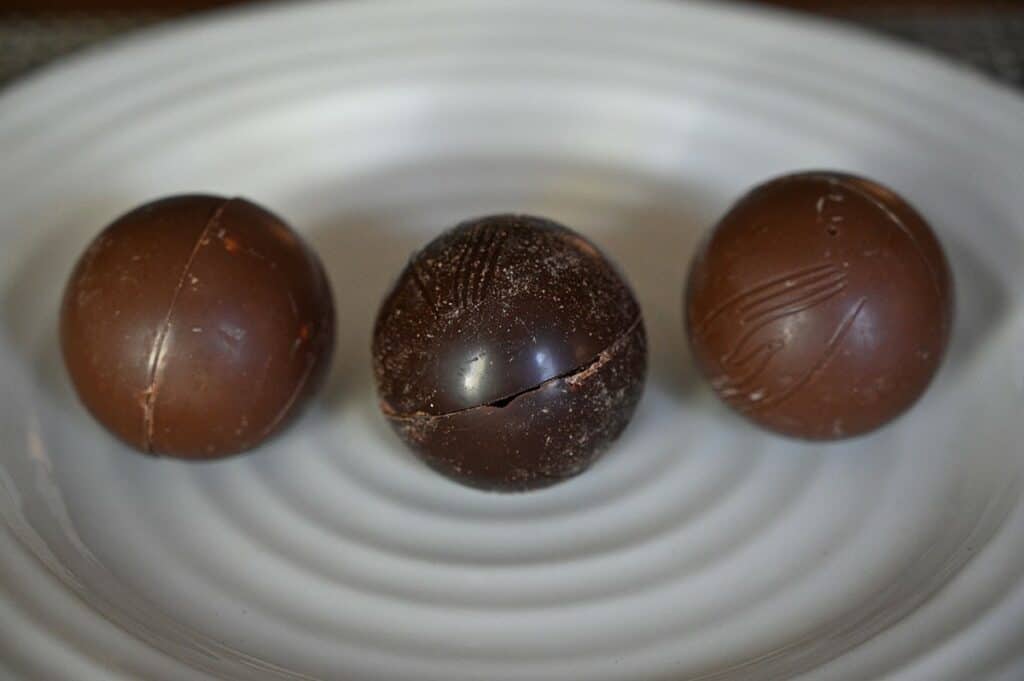 The box recommends storing the bombs at 10 to 18 degrees celsius, my house is hotter than 18 degrees and they're fine, not melting. I think kids would find these really fun. They might not drink their whole mug of hot chocolate because it's not that good but I think they'd enjoy making it!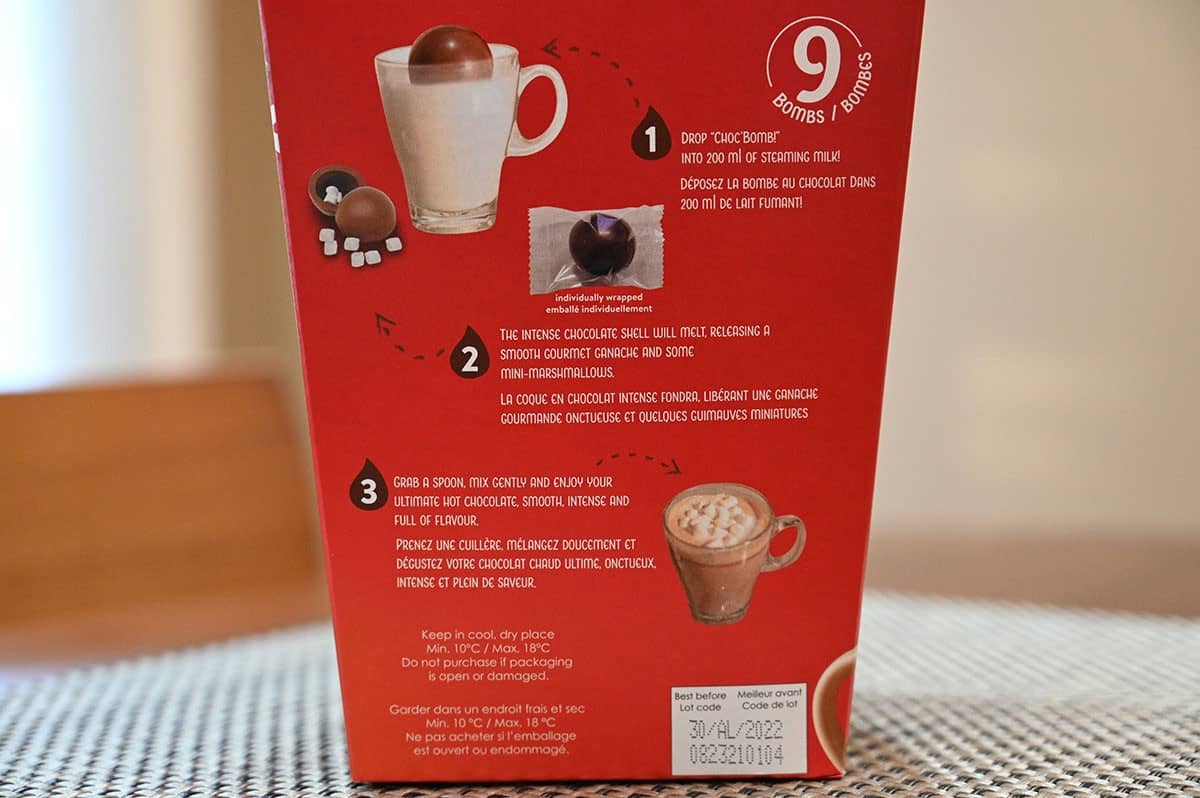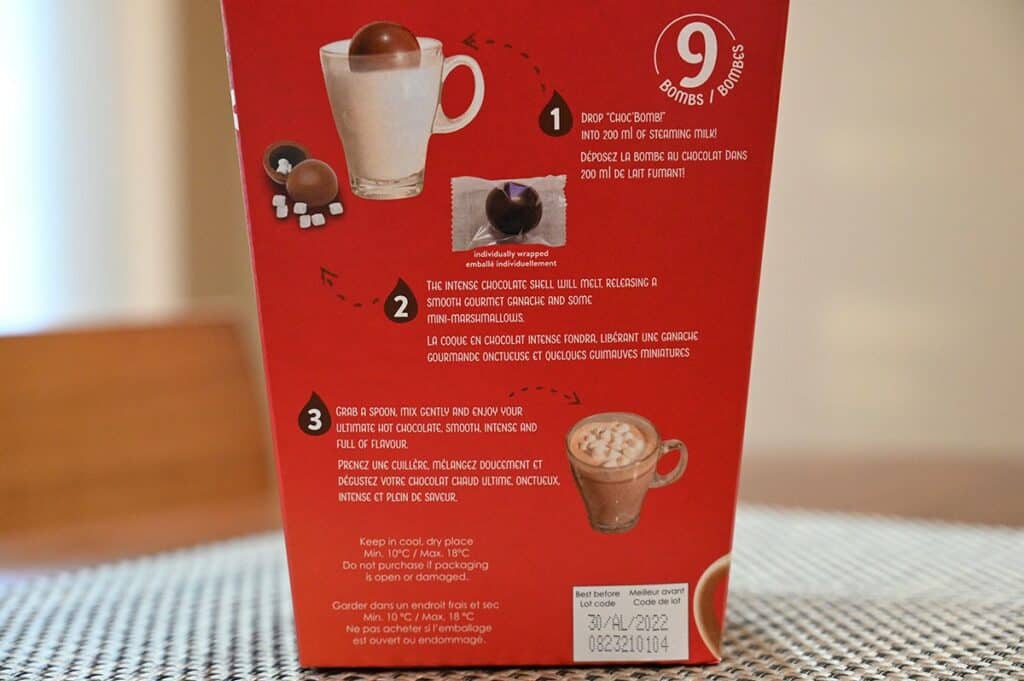 Hot cocoa bombs are a super fun gift idea but after trying both these and the Bombombs I recommend sticking to buying local homemade hot chocolate bombs if you're buying them for yourself or as a gift.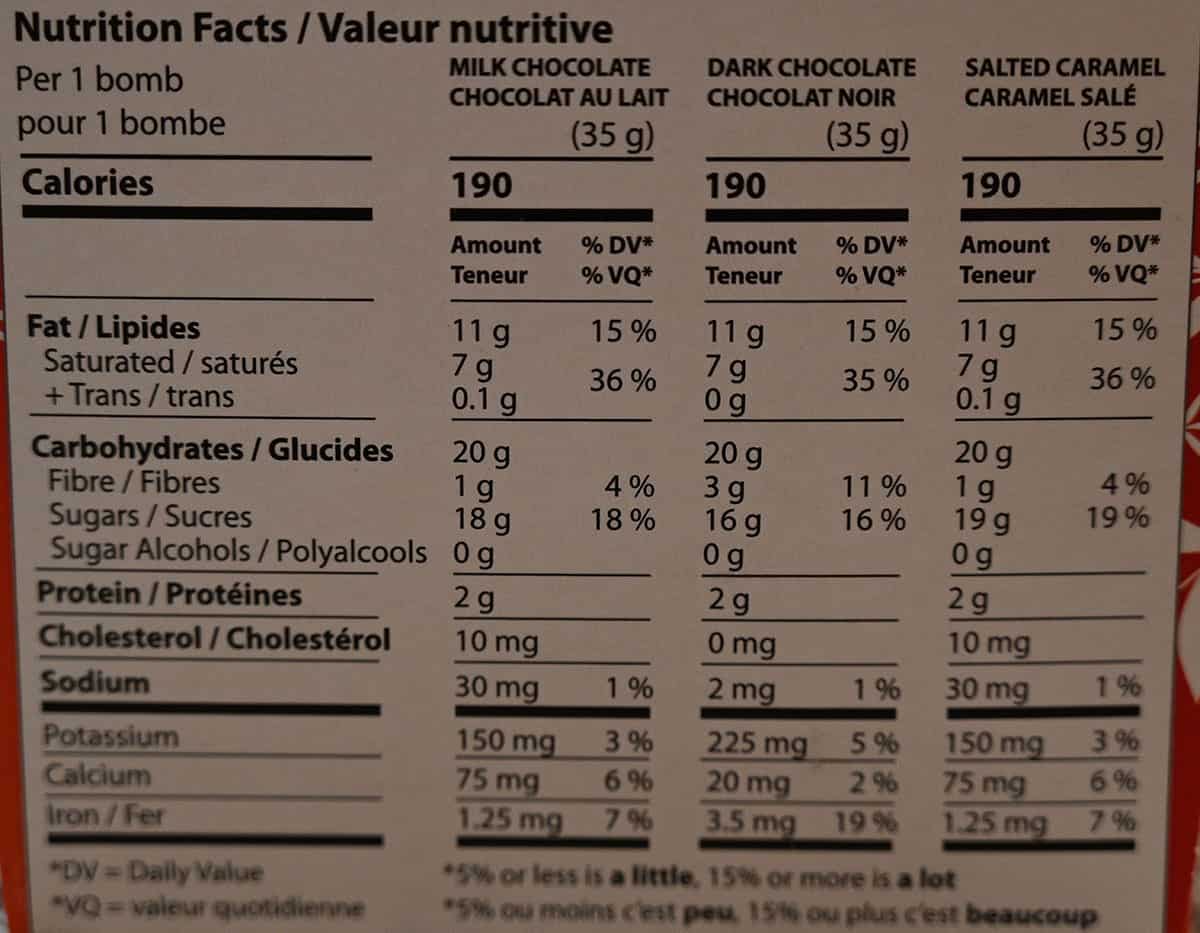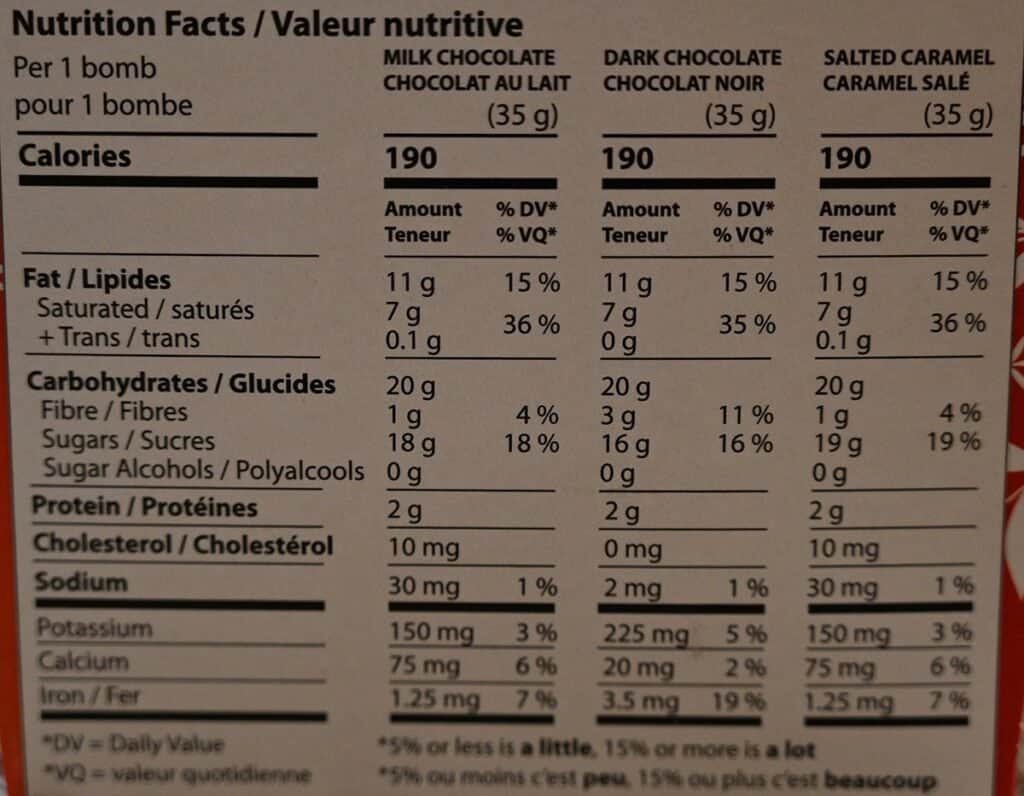 Nutrition
All three flavors have 190 calories, 11 grams of fat and 20 grams of carbohydrates. The amount of fibre ranges from one to three grams depending on the flavor, the sugar is between sixteen to nineteen grams depending on the flavor.
Salted caramel and milk chocolate both have 30 mg of sodium and dark chocolate has two milligrams of sodium. These are decently high in calories, sugars, and fat, which is normal for a cocoa bomb.


Ingredients
The chocolate bombs have pork gelatin in them so if you don't eat pork be aware of that. They also have wheat starch for those who are sensitive to it. Also if you're allergic to nuts, these may contain nuts.
Scoring
Taste: 6.5/10
Cost: 7/10
Convenience: 10/10
Nutrition: 0/10
Overall
Walk on by!
I find these difficult to mix in, they don't have a ton of flavor or sweetness and have a bit of an odd aftertaste. They're definitely better than the other Costco hot chocolate bombs I tried.
Have you tried these? What did you think?
---
Please note that this review was not paid for or sponsored by any third party. This product was purchased by Costcuisine for the purpose of producing this review. The opinions in this review are strictly those of Costcuisine. Costcuisine is not affiliated with Costco or any of its suppliers. In the event that Costcuisine receives compensation for a post from the manufacturer of a product or some other third party, the arrangement will be clearly disclosed (including where the manufacturer of a product provides Costcuisine with a free sample of the product).