Flavorful salty, cheddar & green onion flavored vegan popcorn from Costco!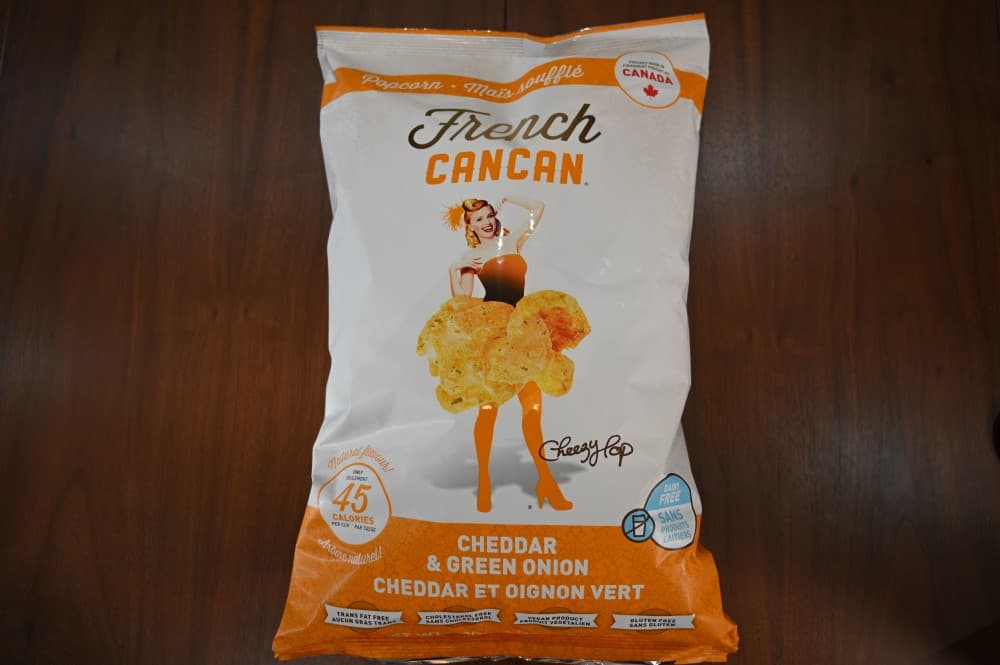 Today we're talking popcorn! Popcorn is something I regularly enjoy I like to think of it as a "slightly healthy snack" depending on how much butter or chemicals it has. I've previously reviewed the Costco Cretors Chicago Mix Popcorn as well as the Costco BOOM CHICKA POP Sea Salt and Kettle Corn Popcorn and recently when I was at Costco I found this low-calorie, gluten-free, dairy-free and vegan French Cancan Popcorn and picked it up to try and review.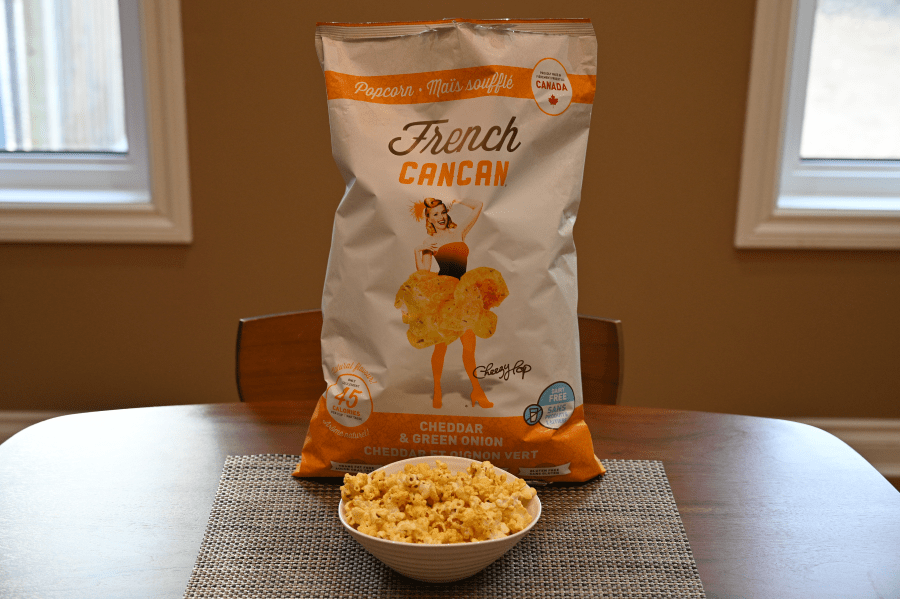 This can be found beside all the other chips at Costco and the item number is 1415929.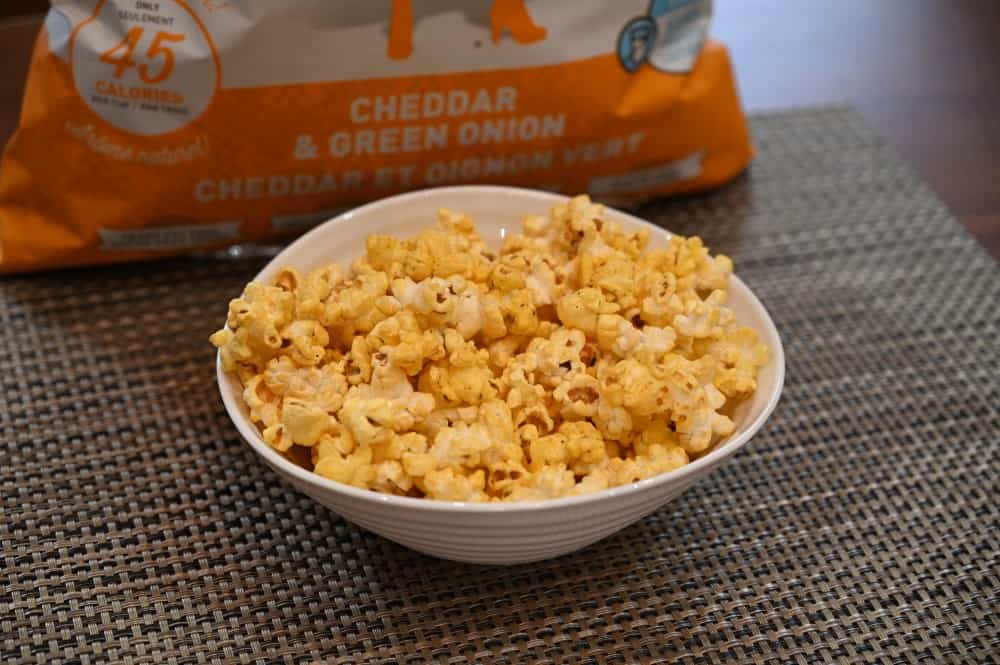 Taste
This is cheddar & green onion flavored popcorn. As soon as I opened the bag of French Cancan Sean, my husband commented on how smelly it is. He's not one for smelly/fake cheese smells and this is quite aromatic! At first bite, I decided I really liked the popcorn but the more I ate of it, the more I decided I wasn't much of a fan.
I found it way too salty and also really artificial-tasting. Each piece is covered in fake cheesy, salty goodness but this just didn't do it for my tastebuds, too much salty artificial flavor. I also didn't taste any green onion flavor, just the salt and artificial cheese.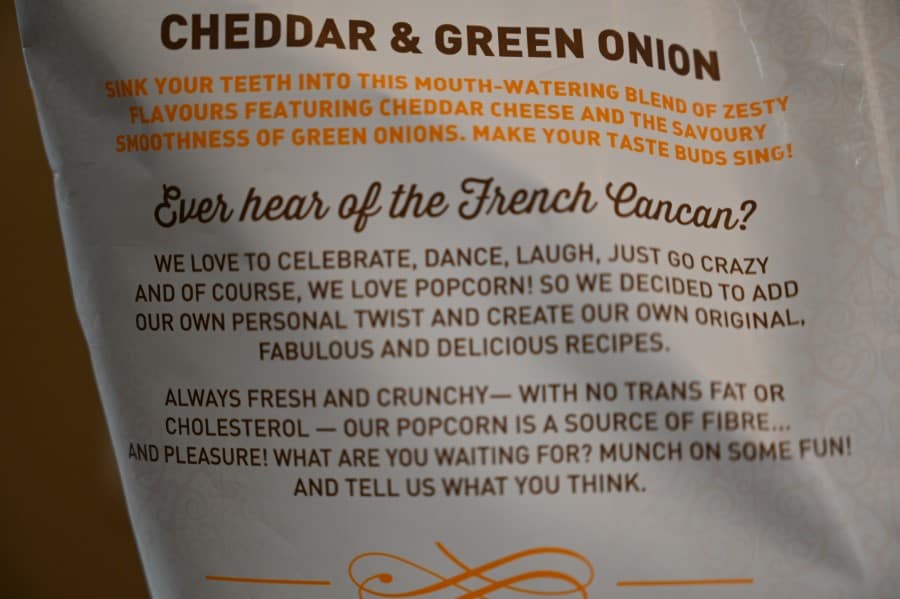 Cost
I paid $5.99 Canadian for the bag of popcorn.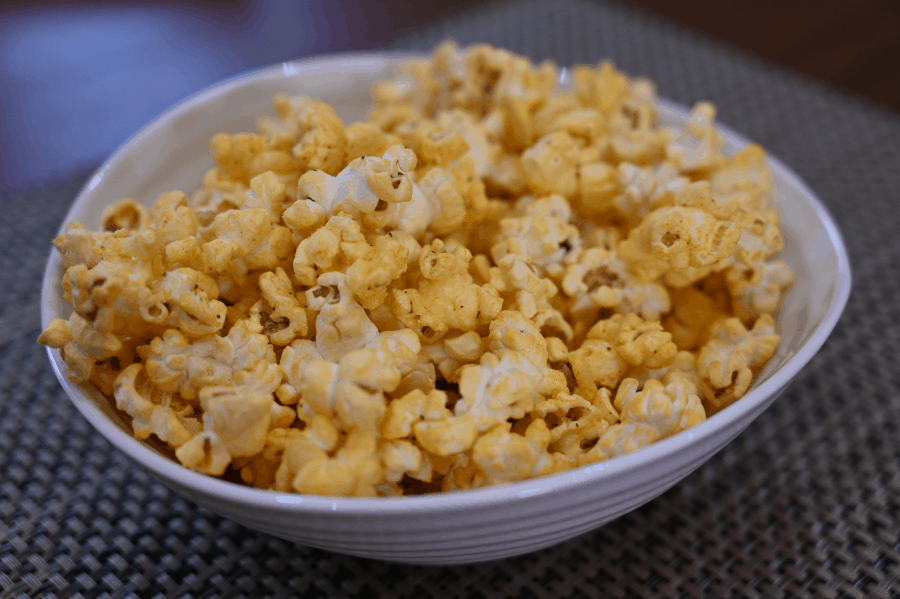 Convenience
This is a massive bag of popcorn and unfortunately it's not resealable, which isn't very convenient (unless you can finish off the bag in a few days). When bags aren't resealable, I just use an elastic band or clothing pin.
This is perfect as a side with your lunch, as an afternoon snack or snack before/after dinner or you can enjoy it while watching a movie! The best before date on the bag of French Cancan from Costco is about from the date I purchased it.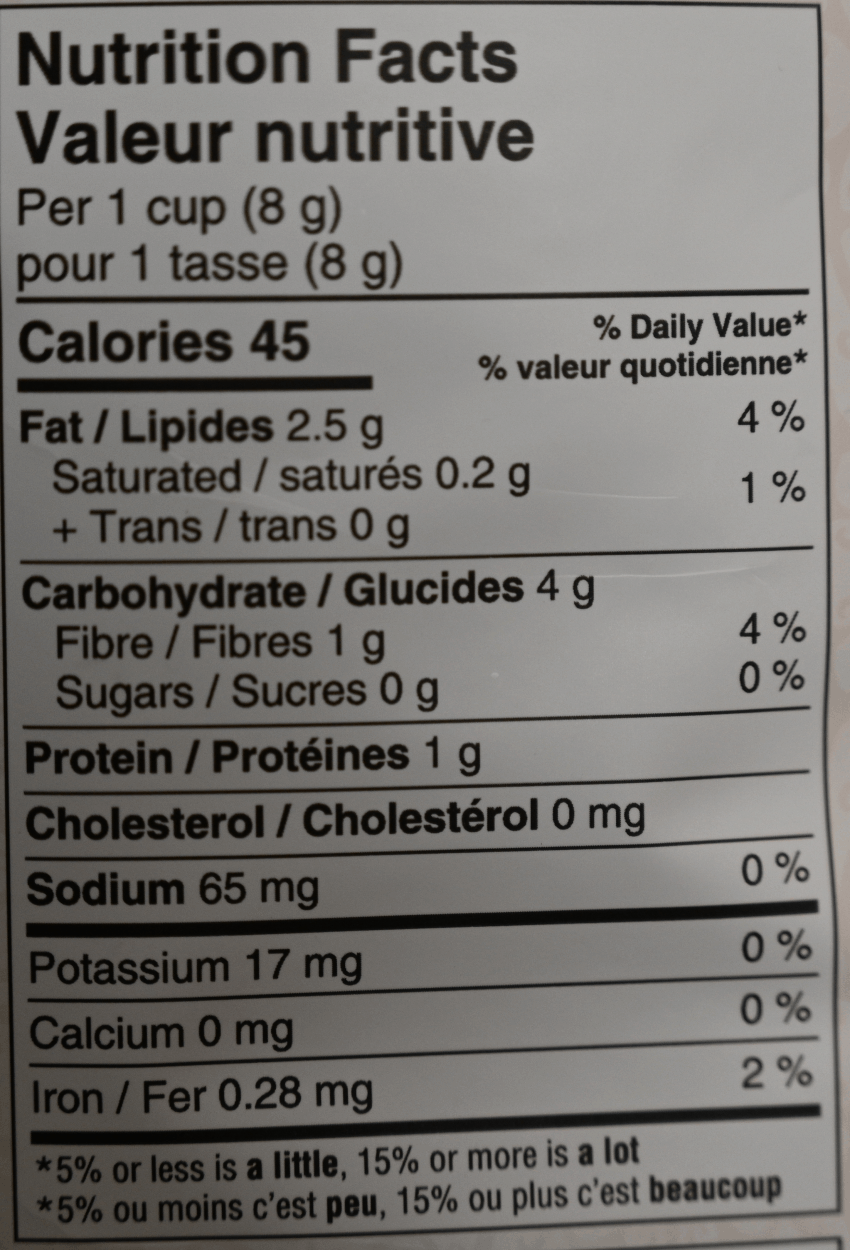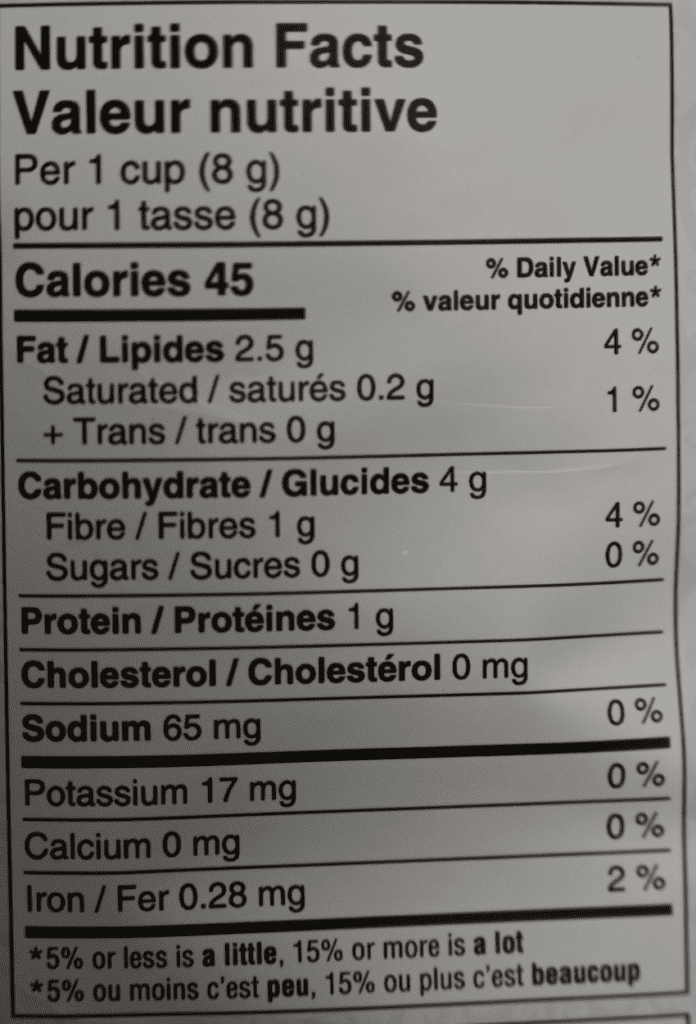 One cup of popcorn is only 45 calories, two and a half grams of fat, 65 milligrams of sodium, one gram of protein, one gram of fiber, zero grams of sugar and four grams of carbohydrates.
The French Cancan is gluten-free, vegan, dairy-free and trans-fat free!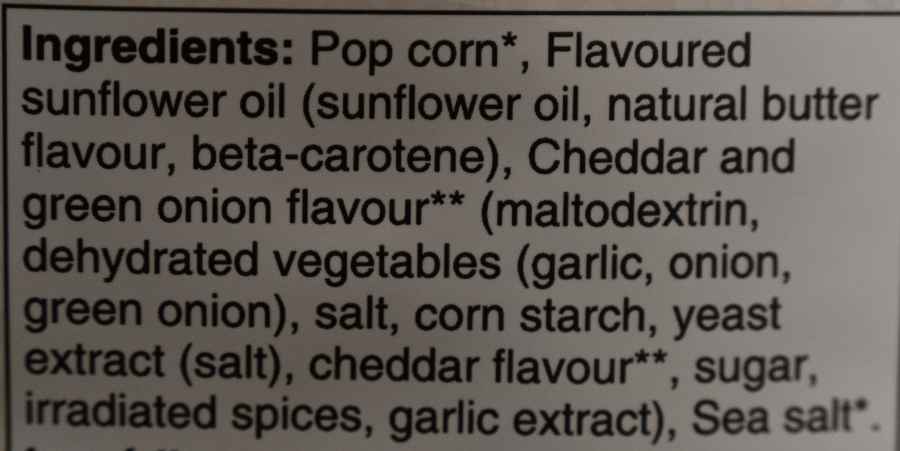 My mom actually really enjoyed this popcorn so I gave her the rest of my bag. I know a lot of people who do enjoy it so for only $5.99 Canadian you may want to pick this up to see what you think of it for yourself! Especially if you're following a gluten-free or vegan diet.
Scoring
Taste: 6.5/10
Cost: 9/10
Convenience: 9/10
Nutrition: 8/10
Overall
Give it a try!
You'll either love this or find it underwhelming!
Let me know what you thought of the Costco French Cancan if you tried it in the comments below!
---
Please note that this review was not paid for or sponsored by any third party. This product was purchased by Costcuisine for the purpose of producing this review. The opinions in this review are strictly those of Costcuisine. Costcuisine is not affiliated with Costco or any of its suppliers. In the event that Costcuisine receives compensation for a post from the manufacturer of a product or some other third party, the arrangement will be clearly disclosed (including where the manufacturer of a product provides Costcuisine with a free sample of the product).