This Costco candy popcorn mix combines two classic snacks in a single bag!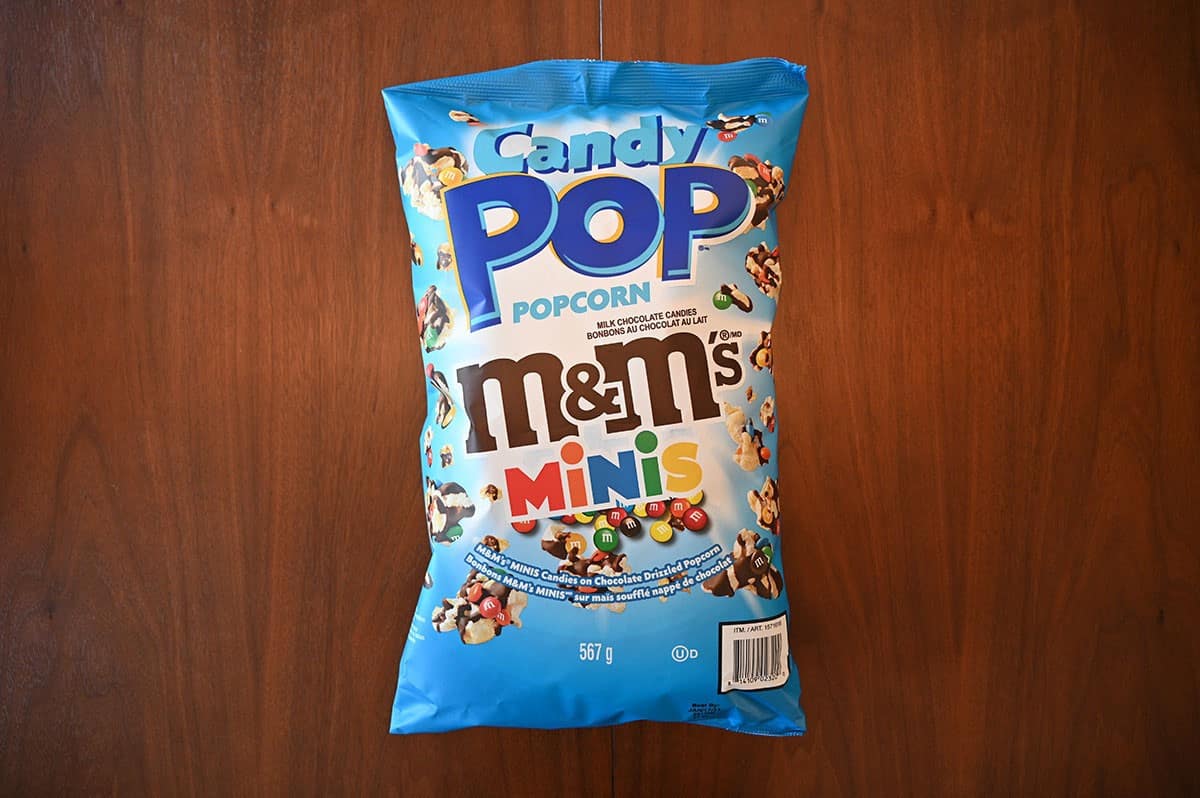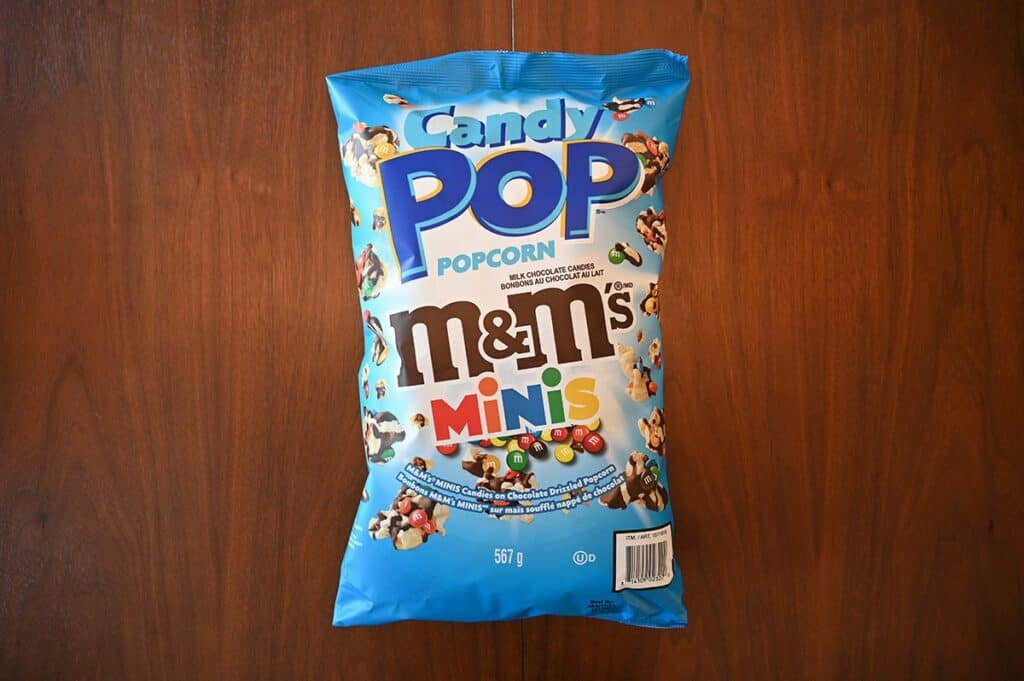 Today I'm reviewing the Costco Candy Pop Popcorn M&M's Minis from Costco. This is a new product at my Costco and I had to try it because I love M&M's and popcorn! Although usually I eat them separately.
Other similar snacks from Costco is the Costco Kirkland Signature Microwave Popcorn, the Costco Cretors Chicago Mix Popcorn, Costco Werther's Original Caramel Popcorn, Costco Angie's Boom Chicka Pop Sea Salt Popcorn, Costco Popcorners Sweet & Salty Kettle Corn and Costco French Cancan Popcorn.
Location in Store
You can find this Costco popcorn with mini M&M's in the center of the store or the snack section near all the other popcorn and snacks. The item number is 1571618.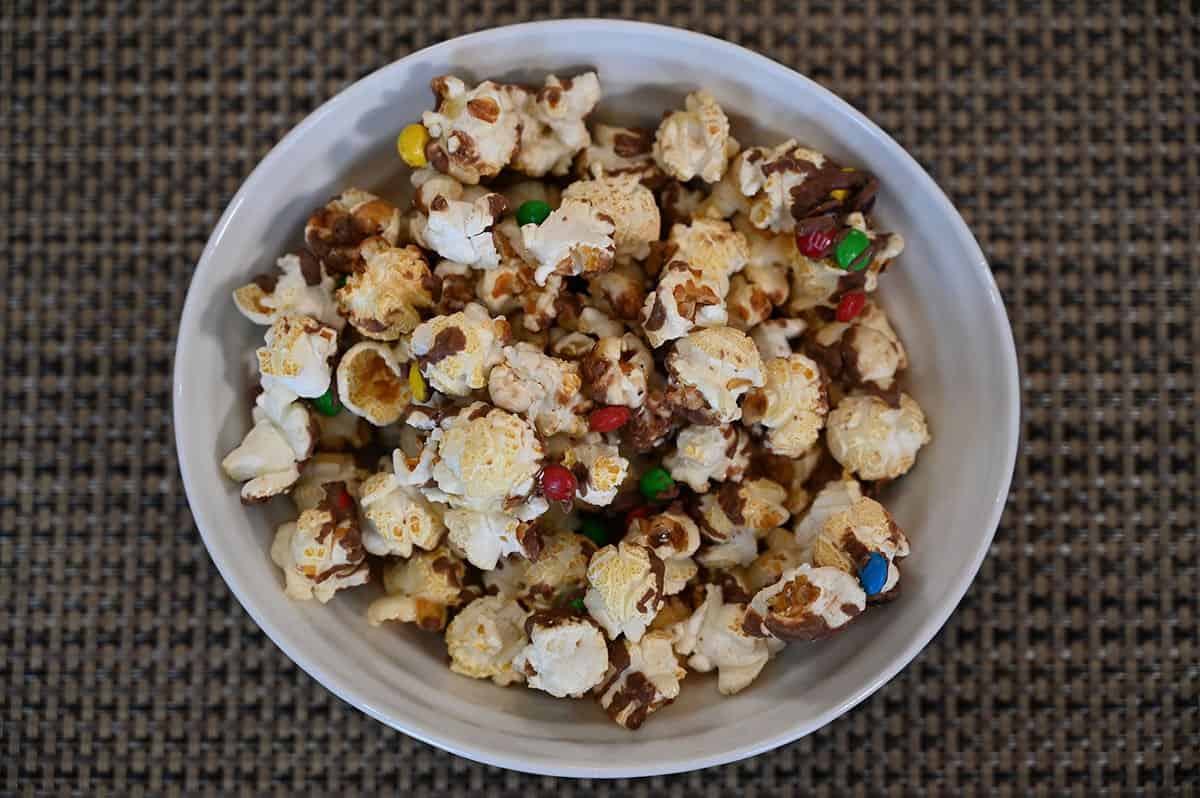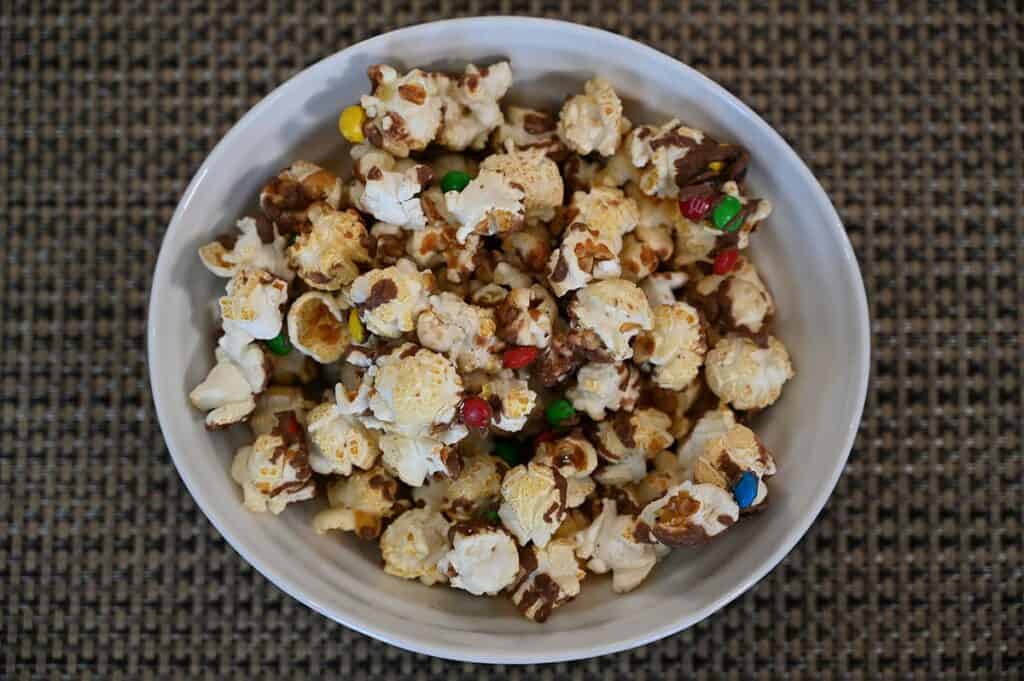 Taste
This is more sweet than salty but still has that combination of salty-sweet a lot of people love. The amount of chocolate is a bit uneven depending on the bite you get. Overall this fun Costco snack is pretty chocolatey and you get a decent amount of M&M's.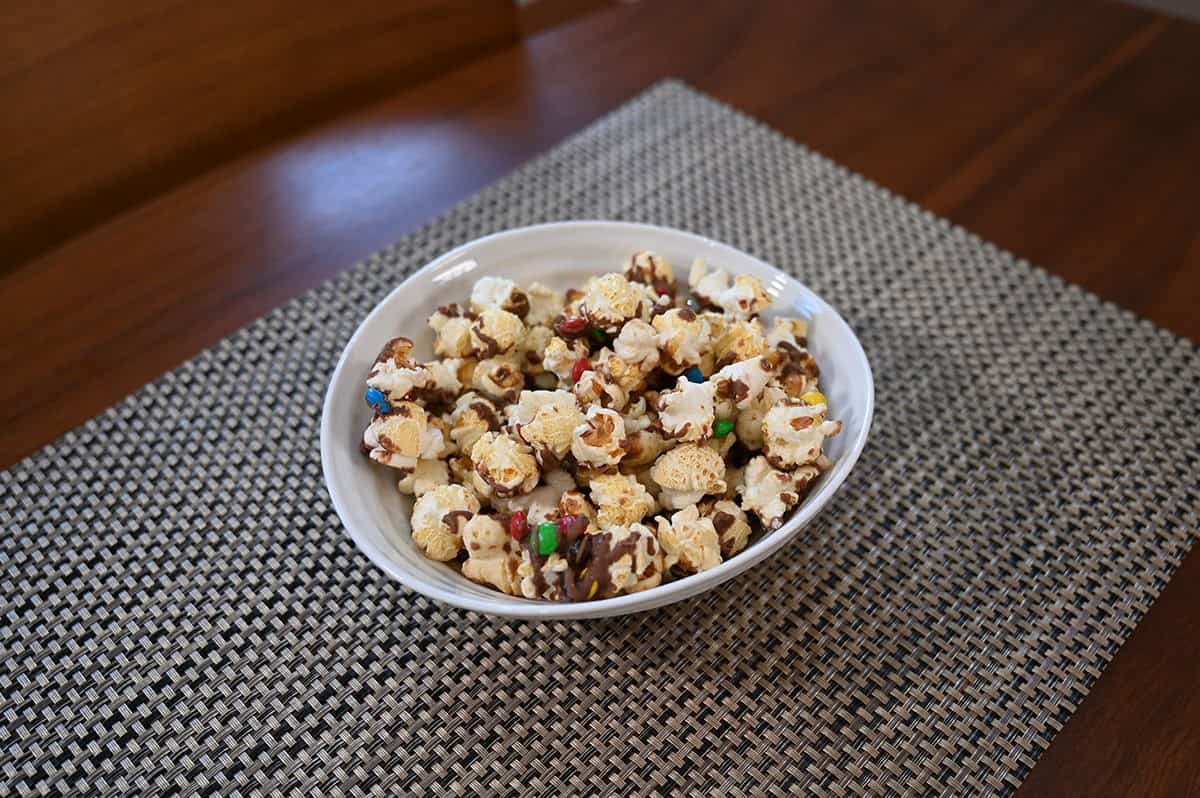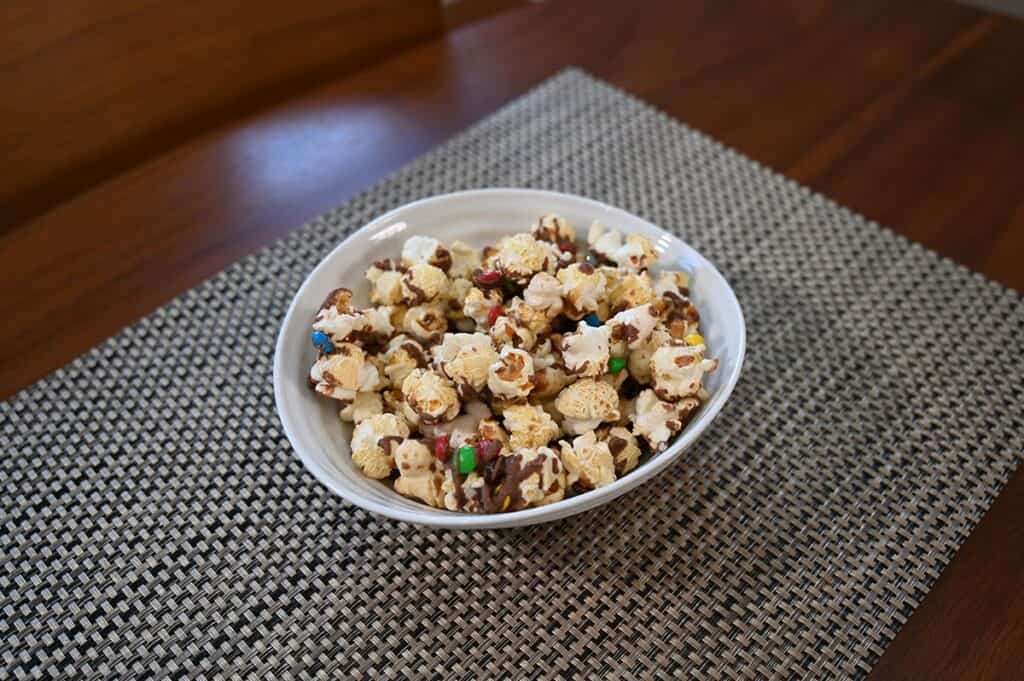 The popcorn itself has a nice buttery, sweet flavor and tastes like kettle corn. The chocolate & M8Ms are tasty and it seems like decent quality chocolate drizzled over the popcorn. The flavor of the M&M's is what you'd expect if you've had M&M's before!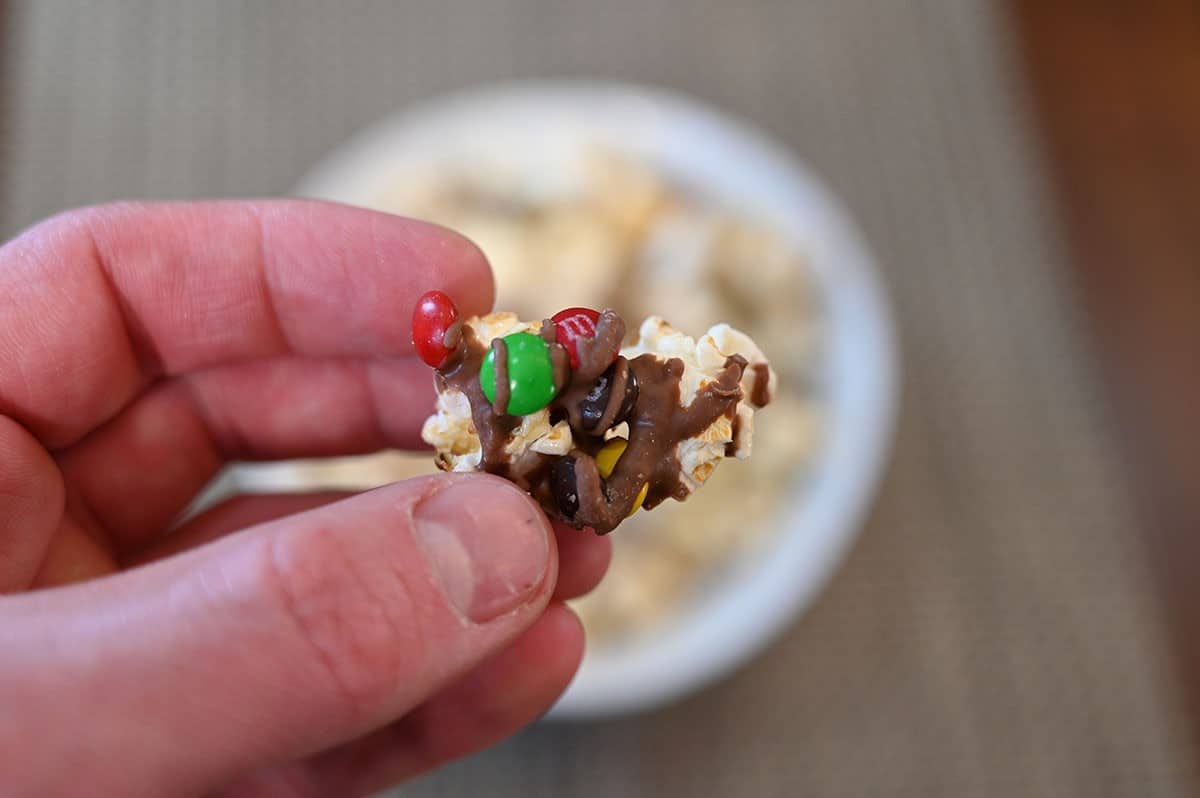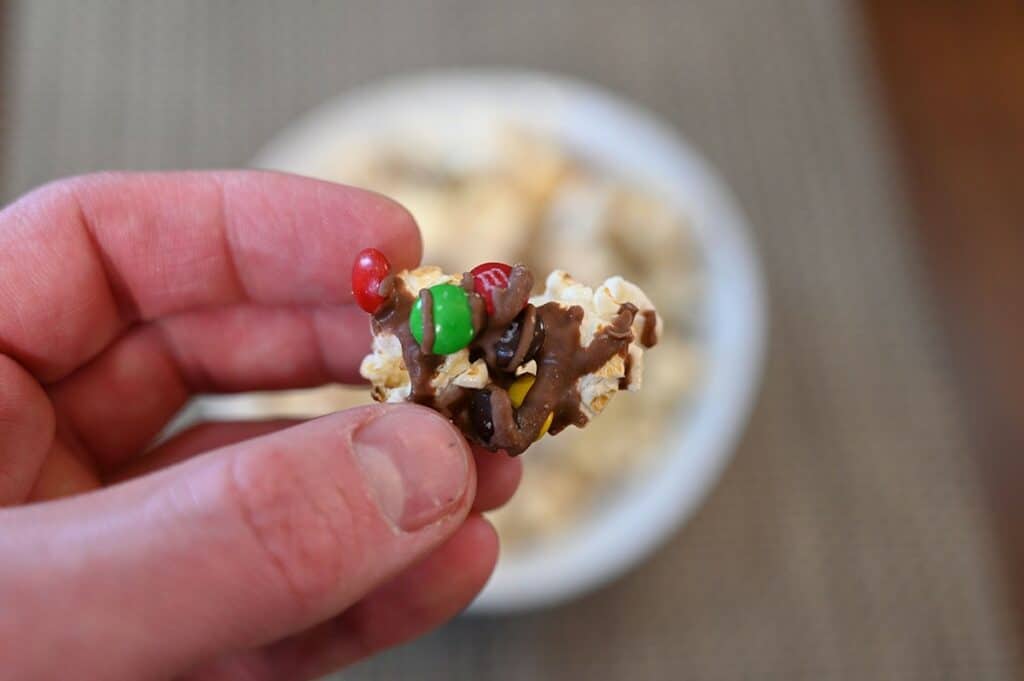 The texture is crunchy but not super hard and crunchy, just slightly crunchy. I also noted some really small broken bits in the bottom of the bag which is to be expected.
Cost
The 567 gram bag of Costco Candy Pop Popcorn M&M's Minis costs $7.99 Canadian.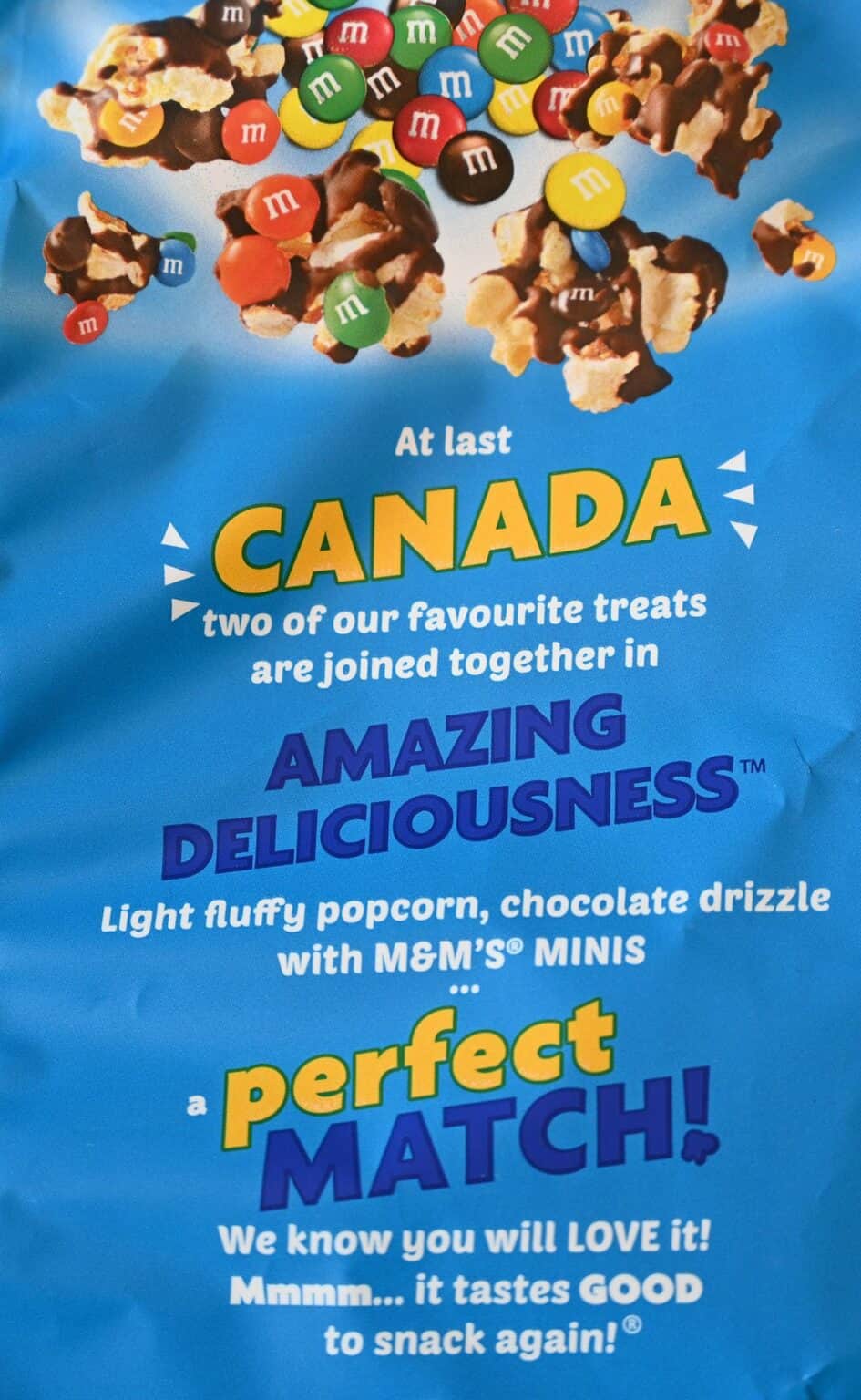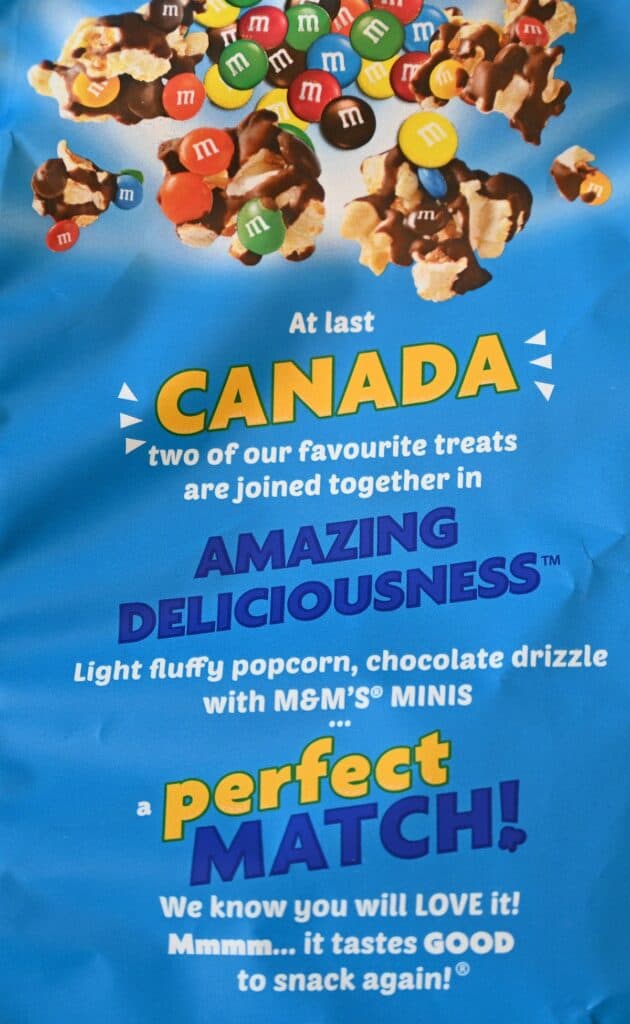 Convenience
The bag isn't resealable which is disappointing and the best before date is pretty much a year from the date we purchased the bag. Obviously it would go stale long before a year if it's been opened.
This is perfect for movie nights at home or for a party snack!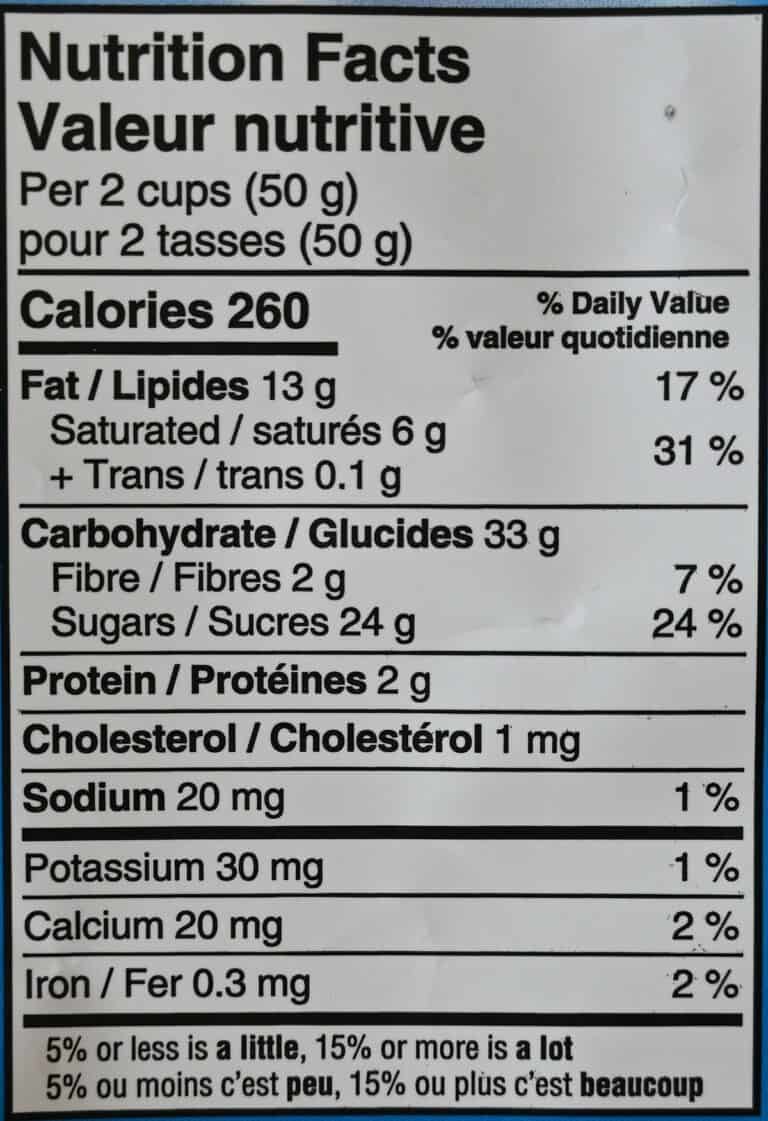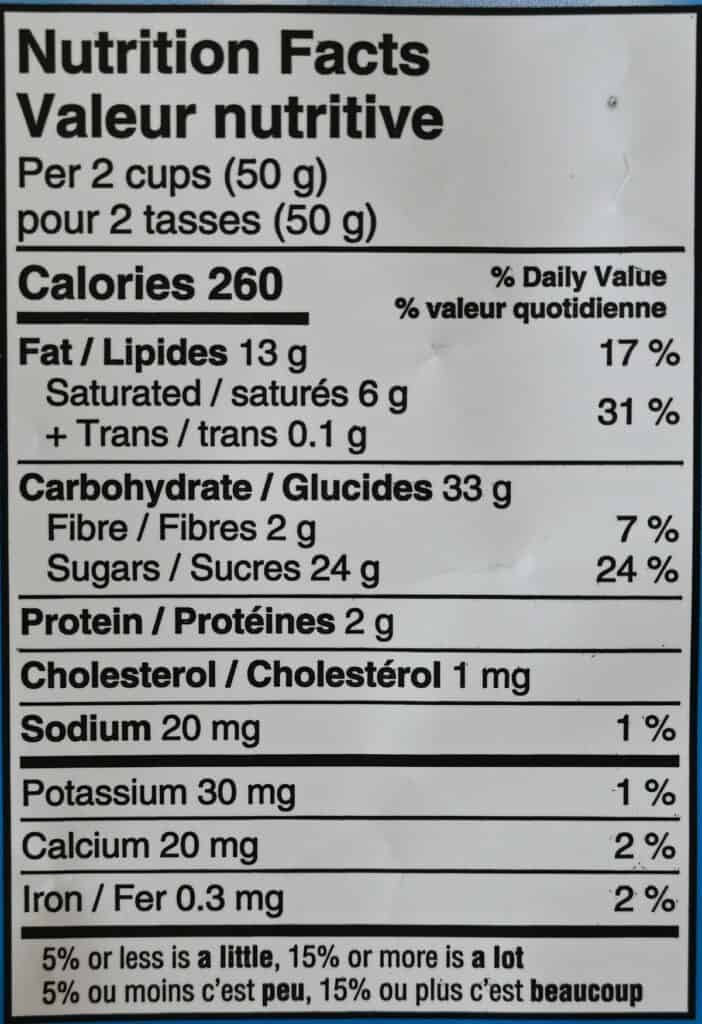 Nutrition
Calories
Two cups of popcorn is 260 calories, 13 grams of fat, 33 grams of carbohydrates, two grams of fibre, 24 grams of sugar, two grams of protein and 20 mg of sodium. That's quite a bit of sugar, calories and fat.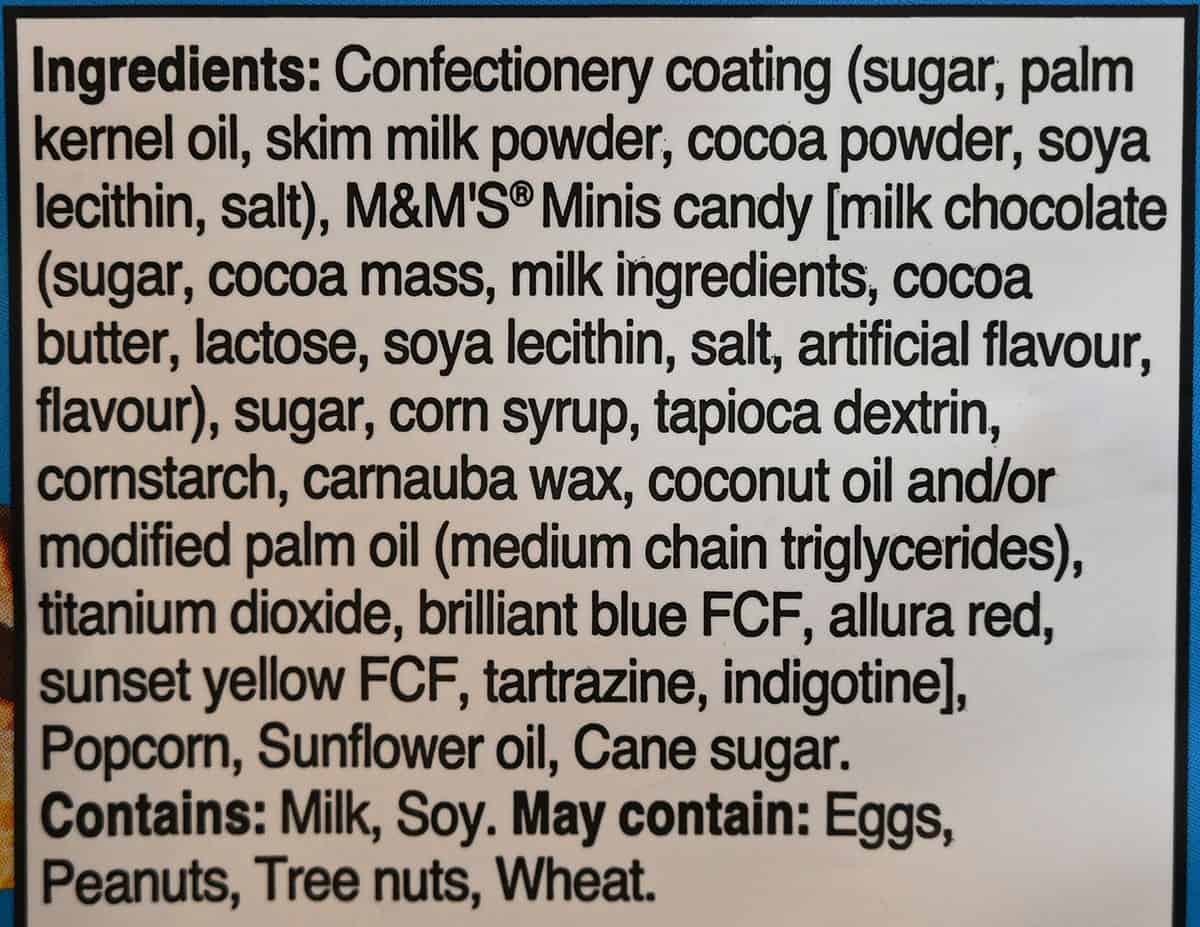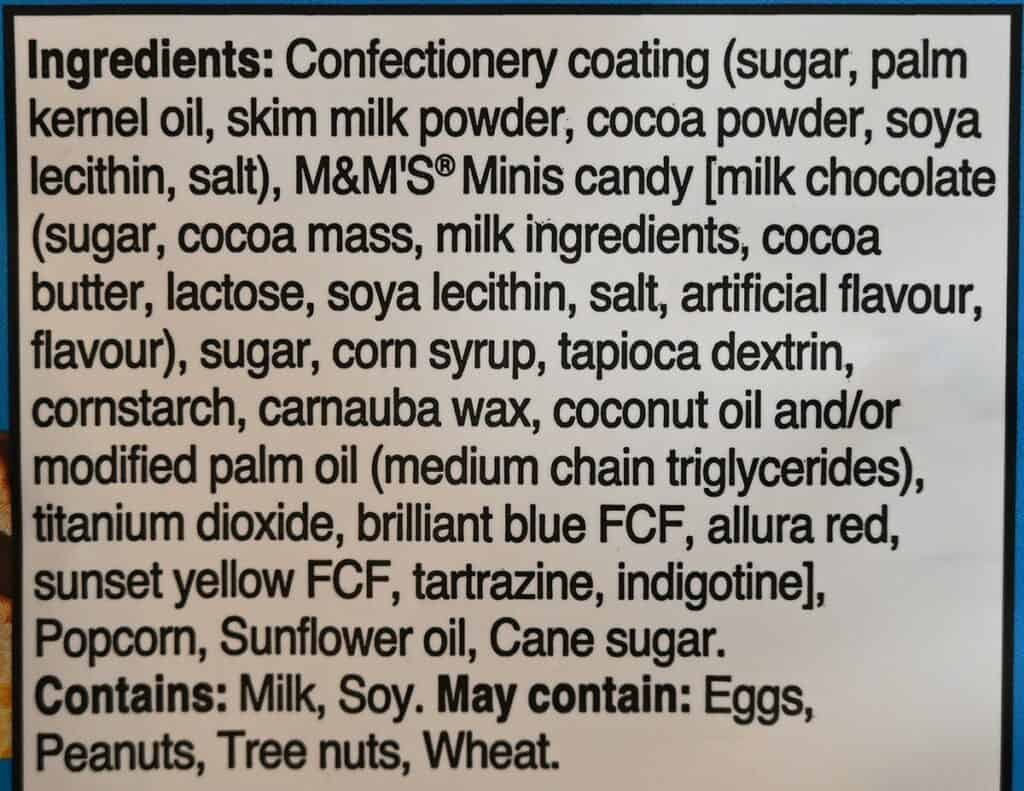 Ingredients
There aren't any healthy ingredients in this and you're getting no nutritional value from snacking on this. This M&M Mini's Popcorn contains milk and soy and may contain eggs, peanuts, tree nuts and wheat.
Scoring
Taste: 8/10
Cost: 7/10
Convenience: 9.5/10 (I wish the bag would reseal)
Nutrition: 0/10
Overall
Give it a try!
Addictive. Hard to stop eating it, wish it had a few more M&M's!
Do you have a favorite popcorn snack from Costco?
---
Please note that this review was not paid for or sponsored by any third party. This product was purchased by Costcuisine for the purpose of producing this review. The opinions in this review are strictly those of Costcuisine. Costcuisine is not affiliated with Costco or any of its suppliers. In the event that Costcuisine receives compensation for a post from the manufacturer of a product or some other third party, the arrangement will be clearly disclosed (including where the manufacturer of a product provides Costcuisine with a free sample of the product).