Are you a fish lover who's looking for convenient meal options? Costco carries an abundance of frozen fish, including this Miso Glazed Cod from High Liner. The glaze makes this particular cod more convenient than most frozen fish options because you don't have to worry about seasoning it or anything. You just cook it, add a side dish or two and you have a nice meal. Is the Miso Glazed Cod good though? Read on to find out!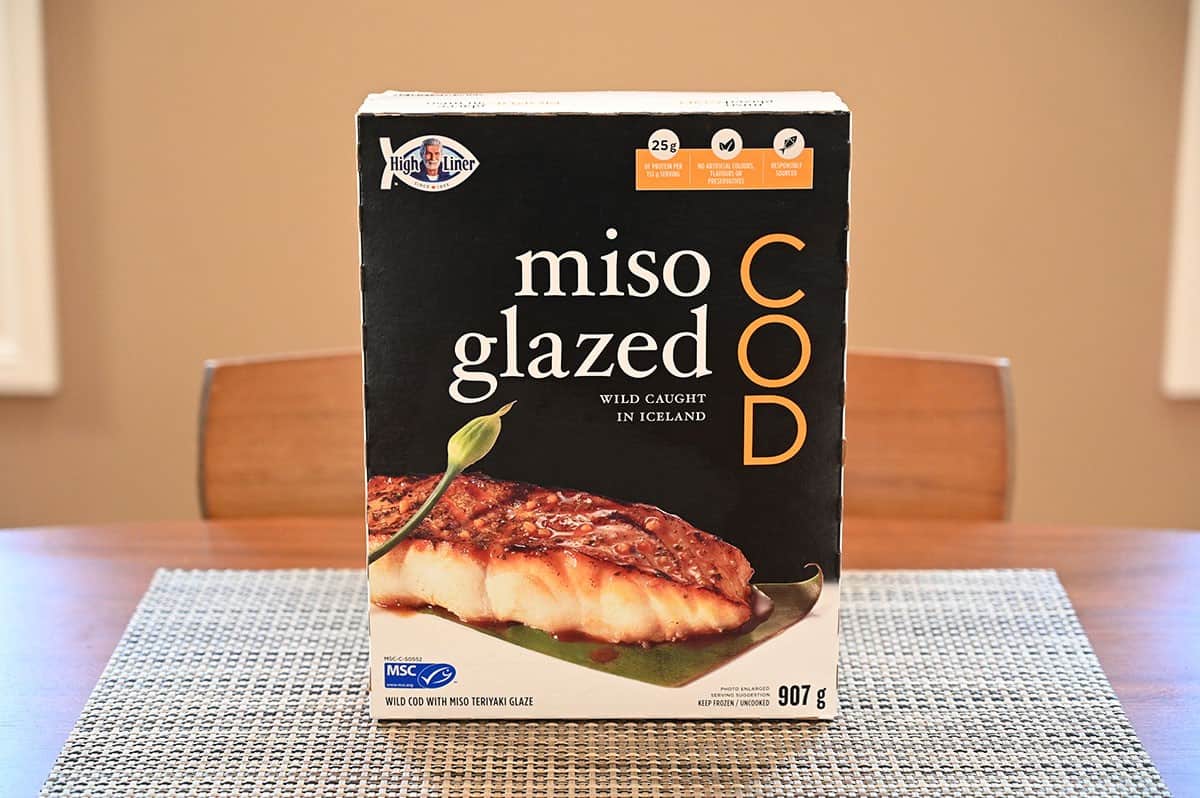 I'm the only one in our house who eats fish regularly. I don't mind fish. It's not my absolute favorite protein, but I recognize the health benefits and find it tasty enough. I picked up this Costco Highliner Miso Glazed Cod thinking it could be good for work lunches.
Other seafood products from Costco I've reviewed are the Costco Kirkland Signature Fish and Chips Meal Kit, Costco Kirkland Signature Breaded Panko Shrimp, Costco Kirkland Signature Stuffed Salmon, Costco Kirkland Signature Tilapia Loins, Costco Kirkland Signature Atlantic Cod and the Costco Trident Wild Pacific Pink Salmon Burgers.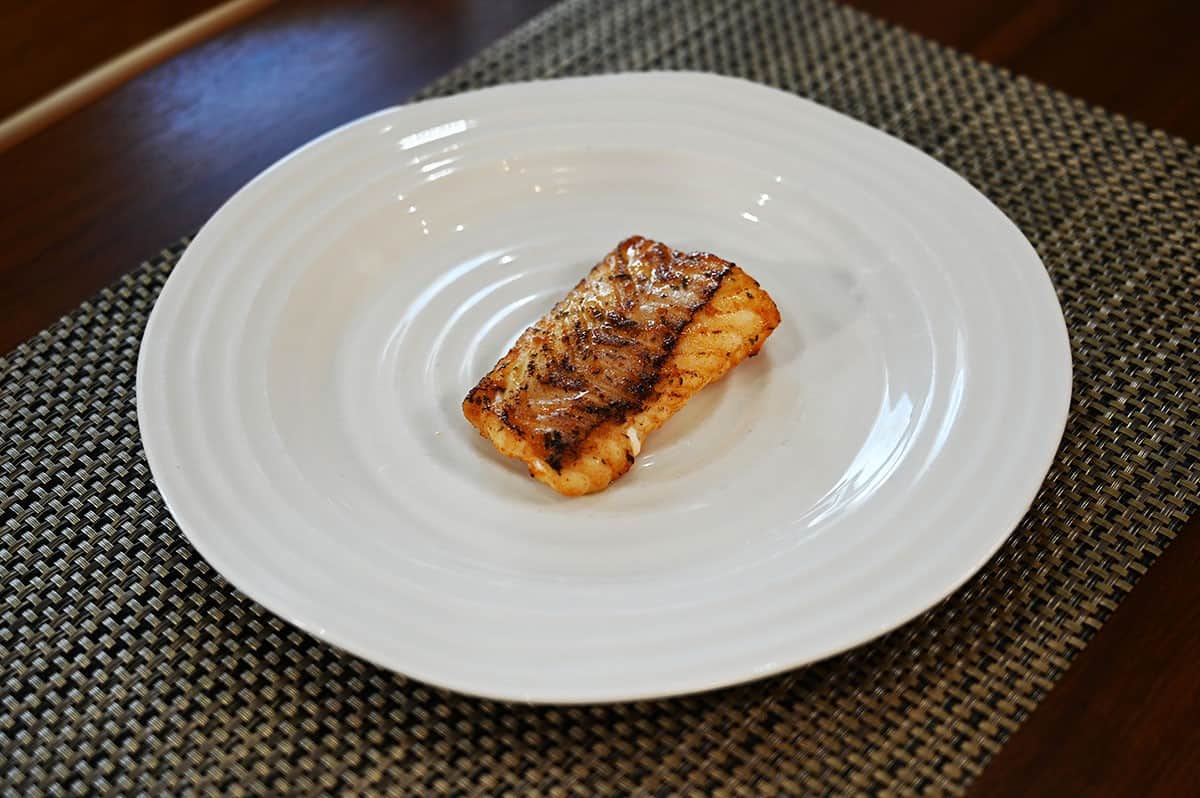 Location in Store
This cod can be found in the freezer section of Costco beside the other frozen fish products. The item number is 1338053.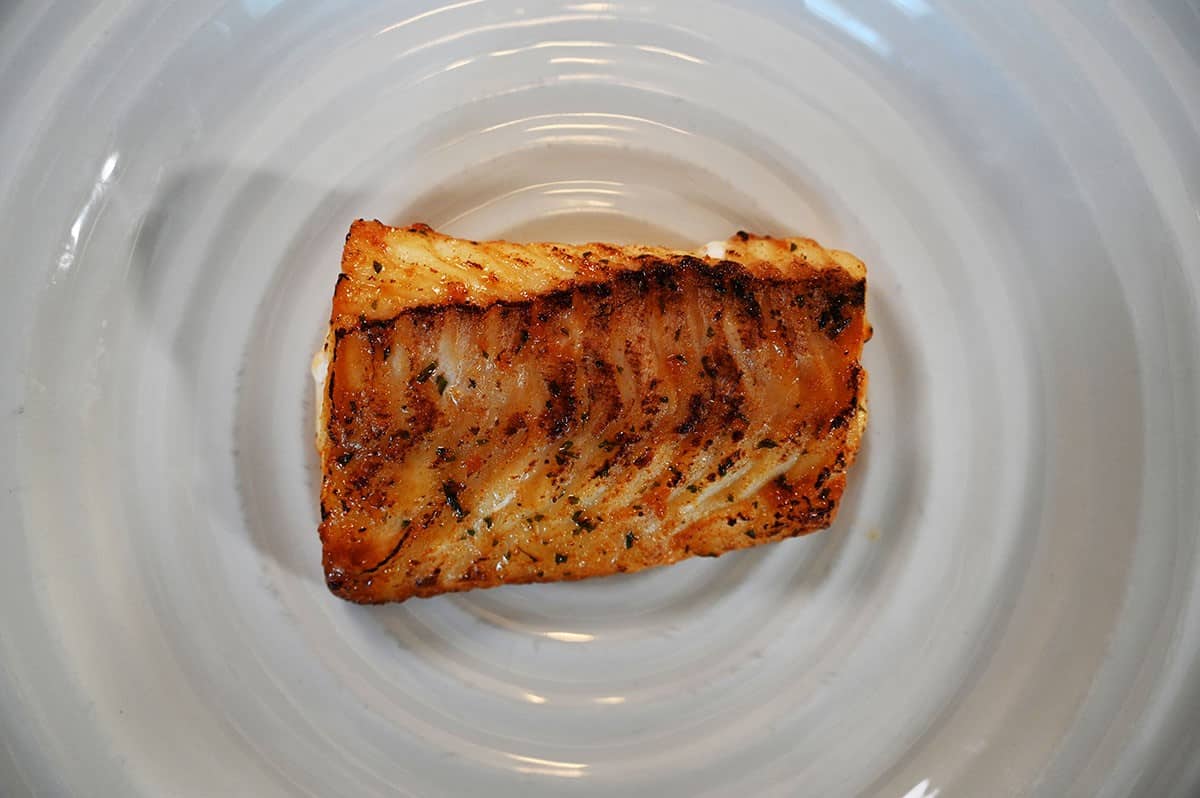 Taste
Firstly, I'll point out that the glaze runs off the cod when you bake it. After it's done cooking, there's only a small amount of glaze left! The cod itself is very mild in flavor. You can taste hints of soy and sweetness from the glaze.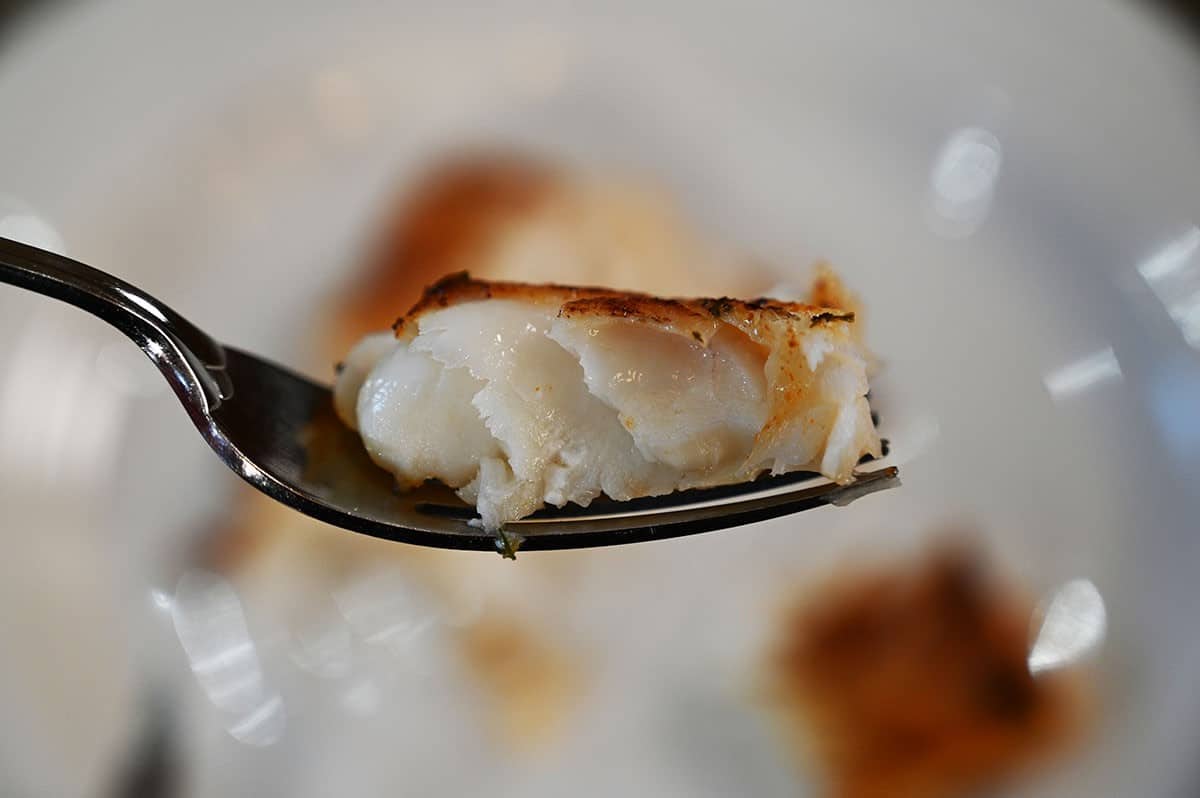 The cod is light, flaky and moist, and I love how it doesn't have a fish flavor at all. Our house didn't smell like fish while I was cooking it, which my husband appreciated! Overall, I like the texture and taste of the cod. I don't mind that most of the glaze cooked/ran away, because I enjoy just a hint of extra flavor.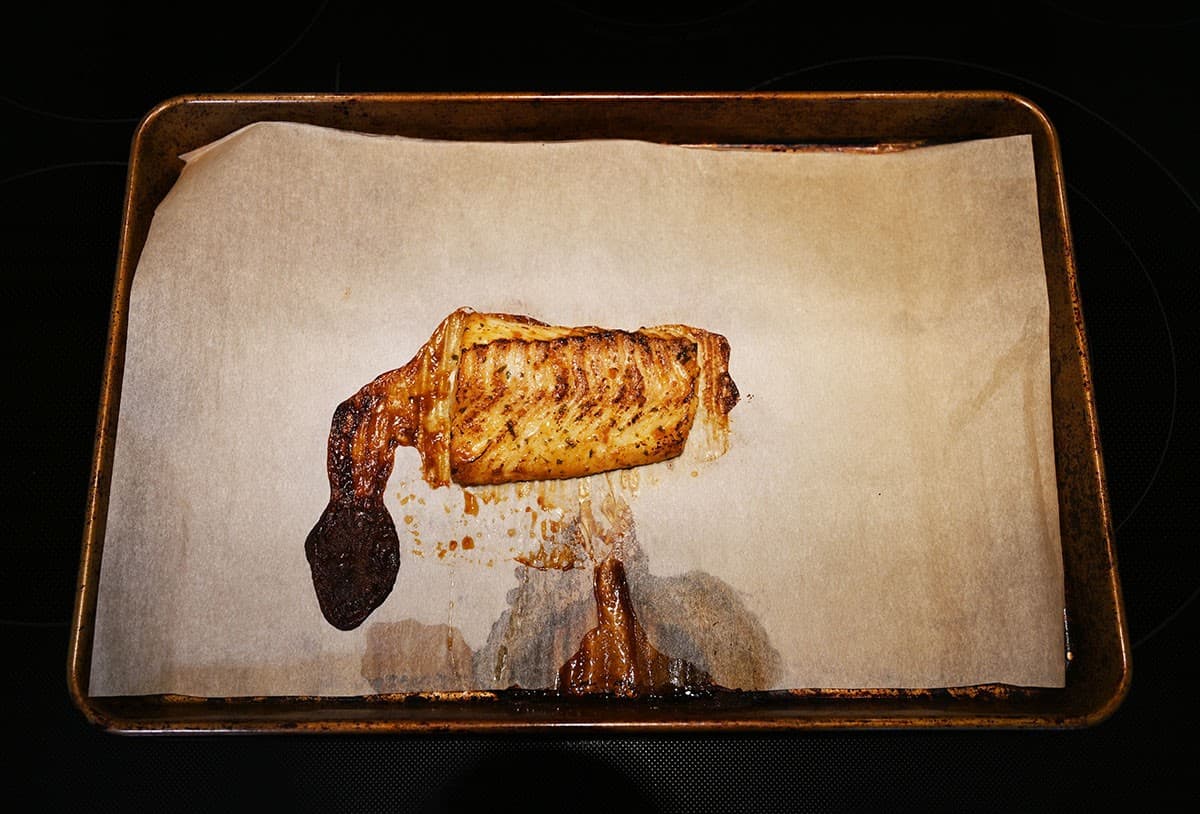 Cost
I paid $19.99 for the 907-gram box of Miso Glazed Cod. There are six pieces of cod in my box. The size of the pieces varies a bit; some are bigger than others.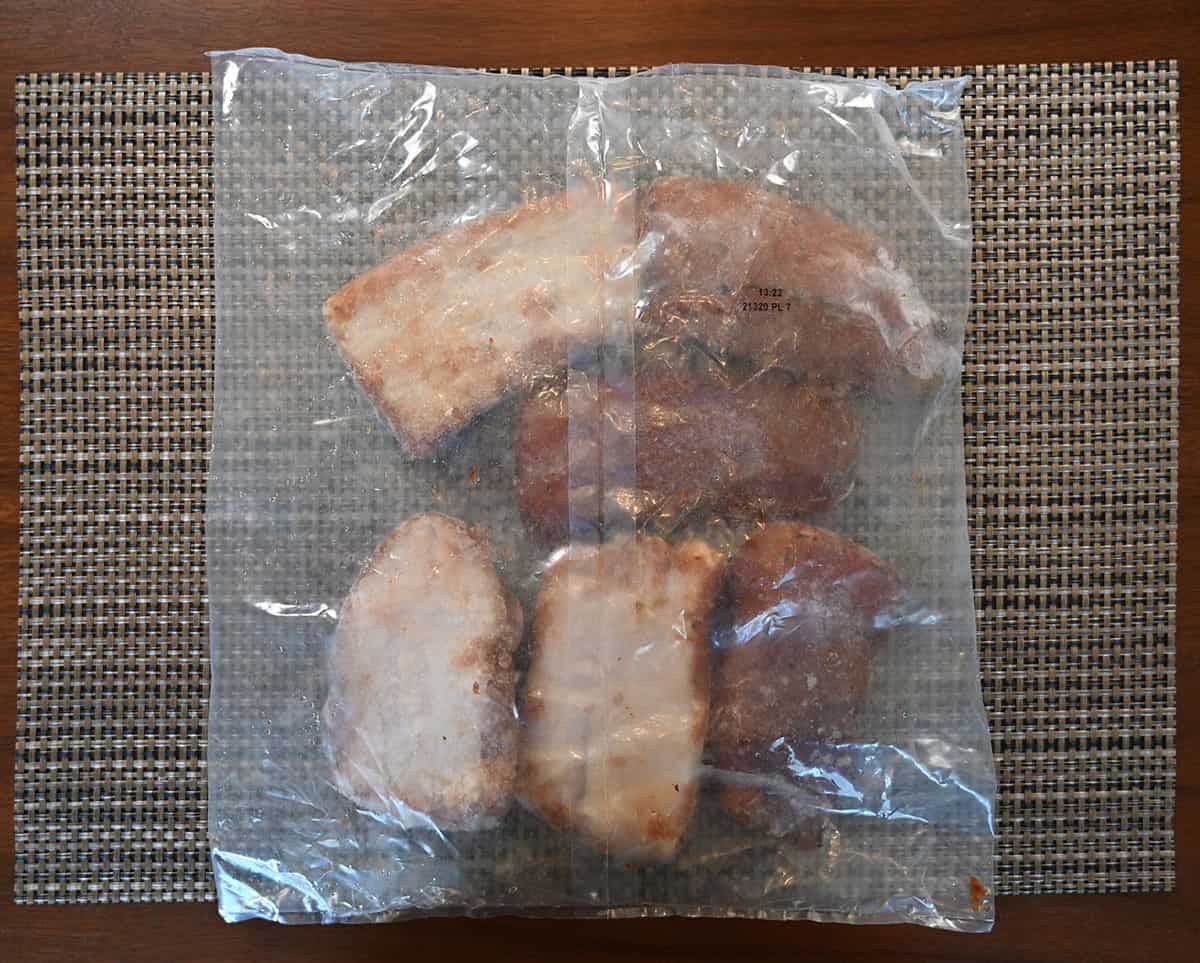 Convenience
The cod needs to be kept frozen and has a best before date that's about 13 months from the date we purchased it. The miso-flavored cod pairs well with a fresh side salad and rice or asparagus and baby potatoes.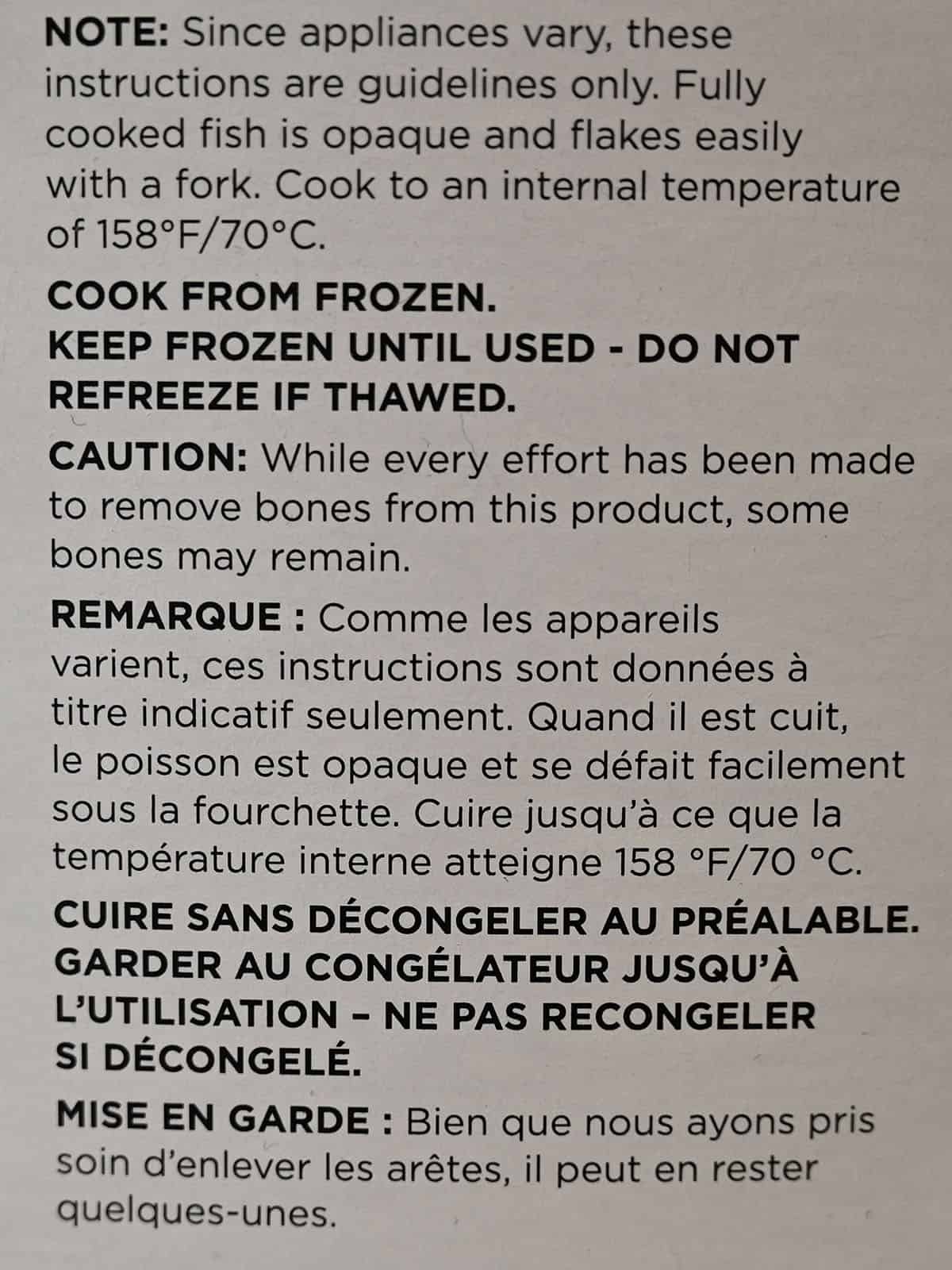 There are both baking instructions and barbecue instructions listed on the box. I went with the baking instructions and popped my cod into the oven on a baking tray with parchment paper lining it. I baked the cod at 400 degrees Fahrenheit for 22 minutes. As I said before, the glaze on the cod tends to run off as it cooks, so expect your cod to have much less glaze on it at the end than it does at the beginning! The mess on my baking sheet was kind of annoying – I should have used foil like the box recommends instead of parchment paper. If I'd wrapped foil around my baking sheet, there wouldn't have been any cleanup needed.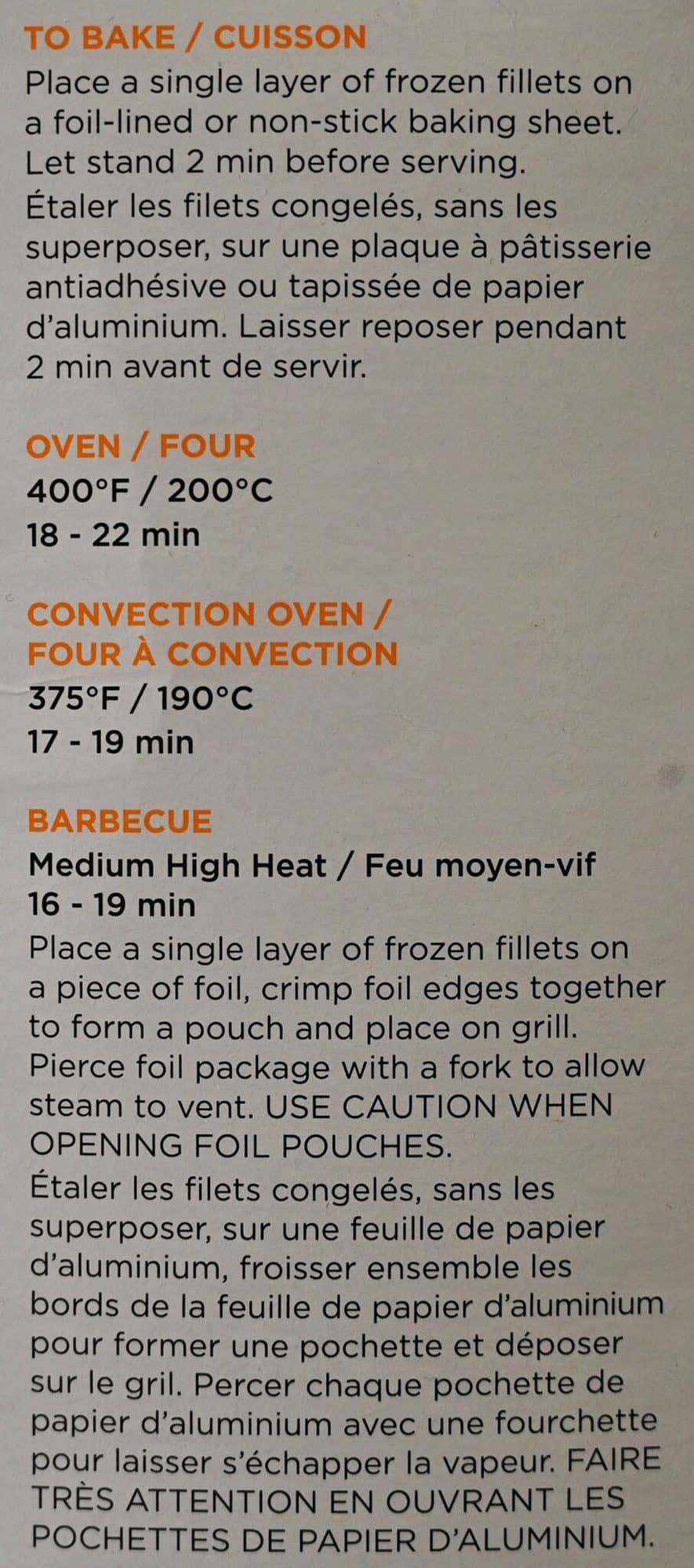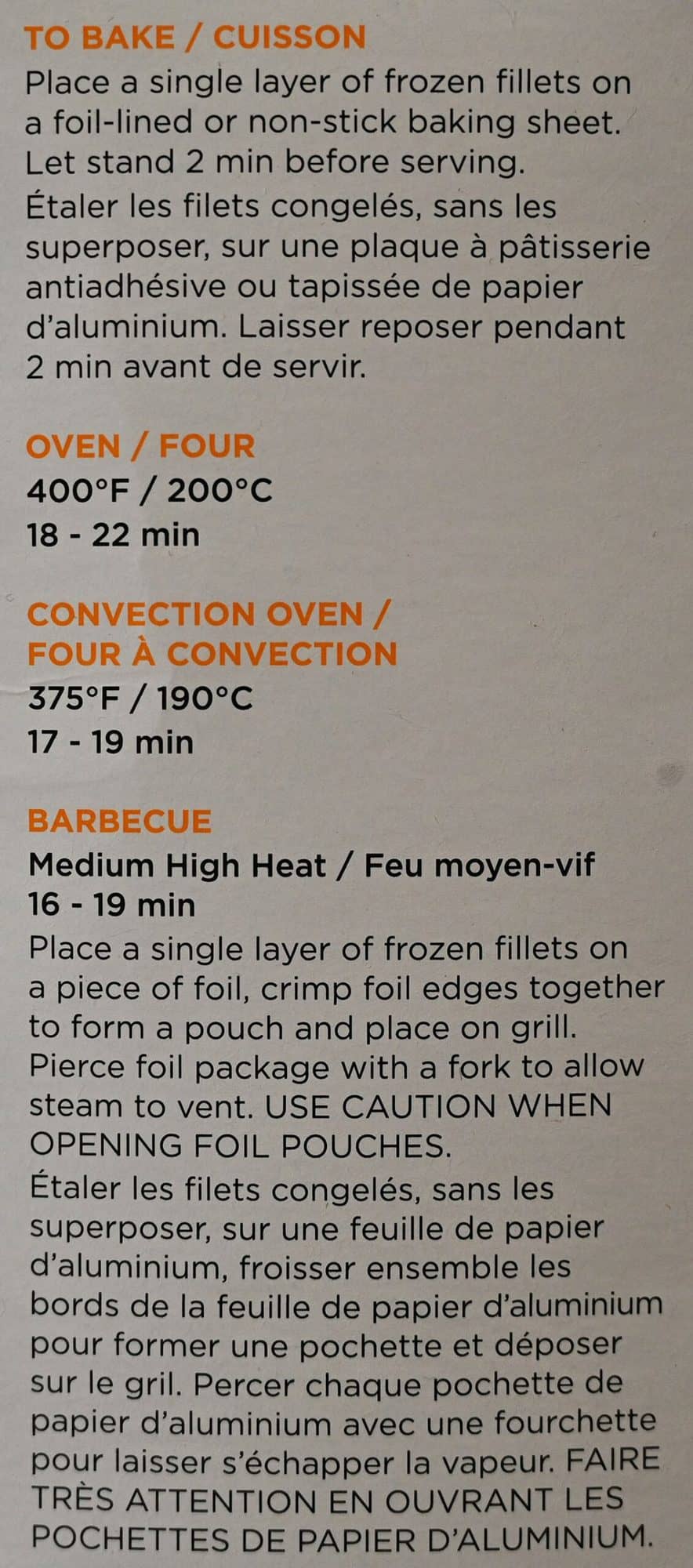 Nutrition
Calories
One fillet contains 130 calories, one gram of fat, three grams of sugar, 25 grams of protein, 55 milligrams of cholesterol and 450 milligrams of sodium. These cod fillets are low in calories and fat and high in protein, which is great.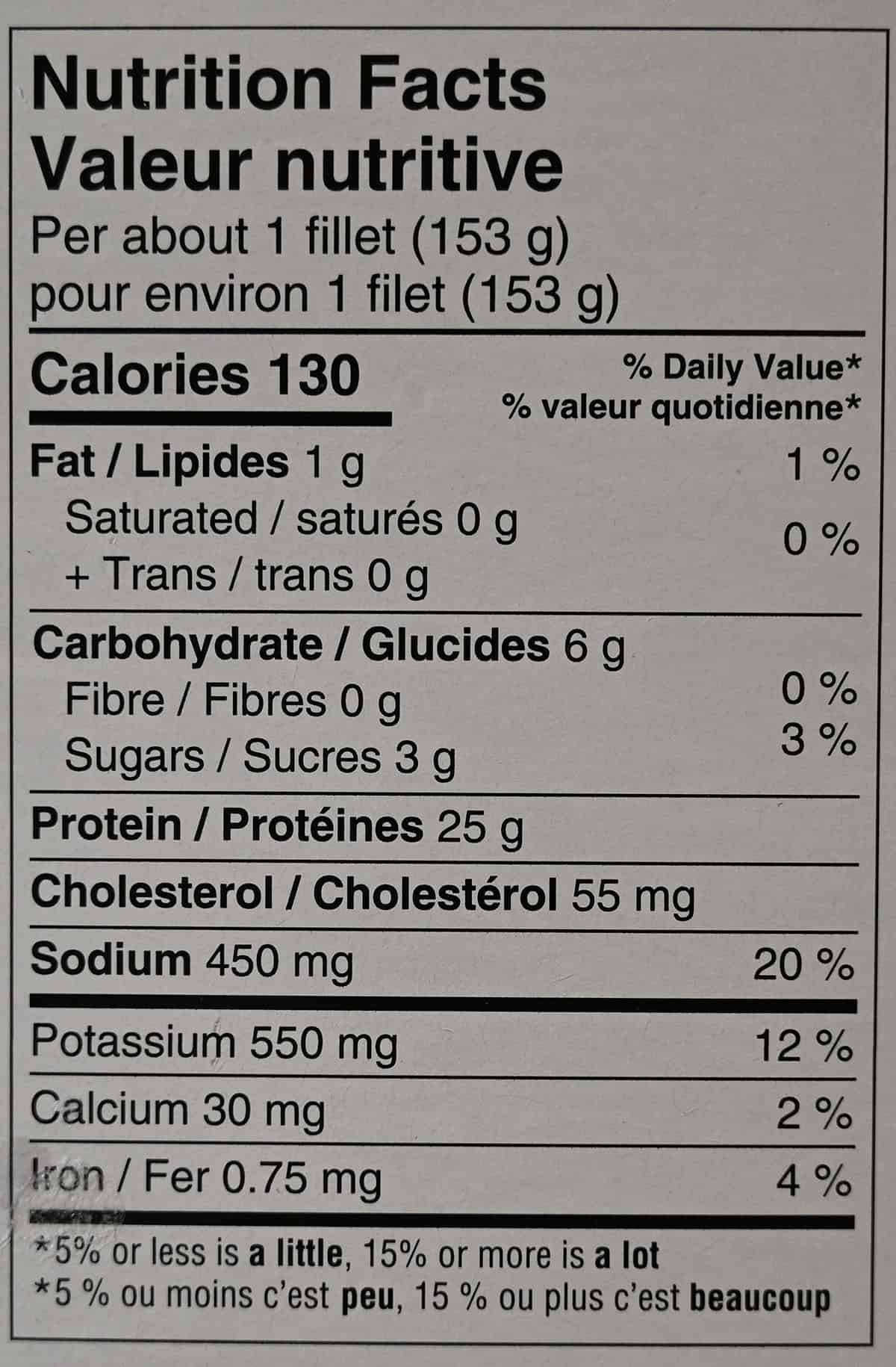 Ingredients
I thought the Costco Miso Glazed Cod was gluten-free, but after a quick glance at the ingredients list, I discovered that wasn't the case. The third ingredient listed is sugar, which isn't ideal. If you want straight up, really healthy fish, buy it without any seasoning and use a tad of extra virgin olive oil and some salt, pepper and lemon juice for seasoning.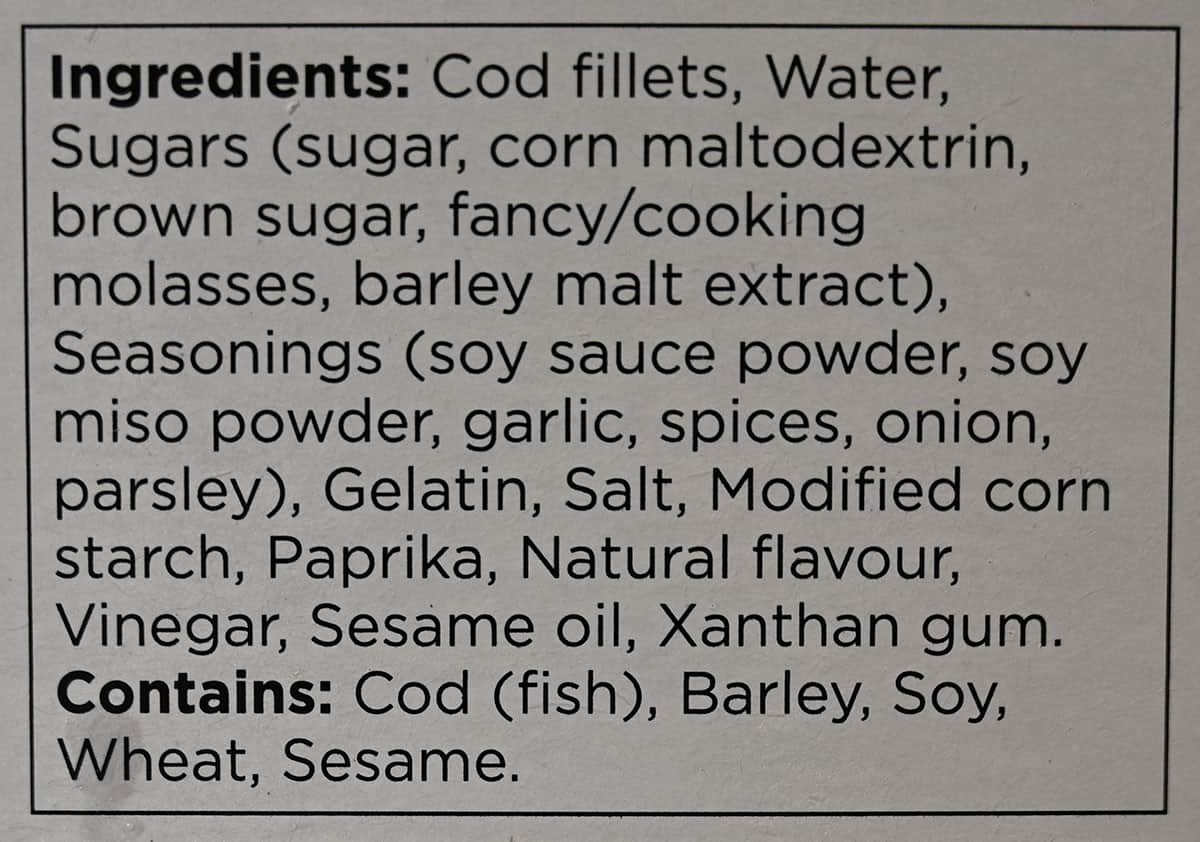 Scoring
Taste: 8/10
Cost: 6.5/10
Convenience: 8/10
Nutrition: 8.5/10
Overall
Give it a try!
The High Liner Miso Glazed Cod is a quick, convenient and tasty frozen cod from Costco. The biggest negative about this product is that the glaze doesn't stick to the cod when cooking it. Make sure you wrap your baking sheet in foil!
Have you tried the Costco High Liner Miso Glazed Cod? What did you think of it?
---
Please note that this review was not paid for or sponsored by any third party. This product was purchased by Costcuisine for the purpose of producing this review. The opinions in this review are strictly those of Costcuisine. Costcuisine is not affiliated with Costco or any of its suppliers. In the event that Costcuisine receives compensation for a post from the manufacturer of a product or some other third party, the arrangement will be clearly disclosed (including where the manufacturer of a product provides Costcuisine with a free sample of the product).