Cooking sauces are a convenient way to whip up a gourmet-tasting meal at home! The Costco KFI Vindaloo Cooking Sauce pairs well with chicken, prawns and pork to make a fiery Indian curry dish. Find out how tasty and hot it is below!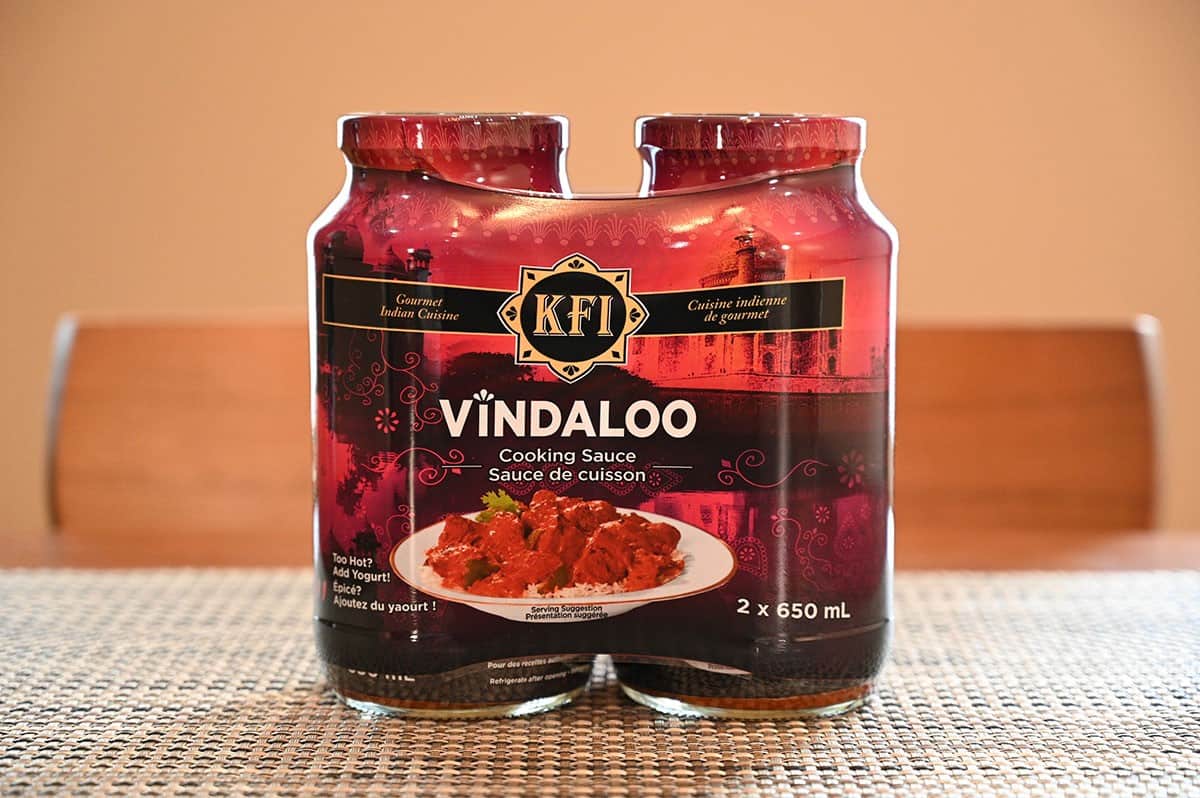 Today I'm reviewing the Costco KFI Vindaloo Cooking Sauce. This has been at my Costco for a few months so I decided to try it out!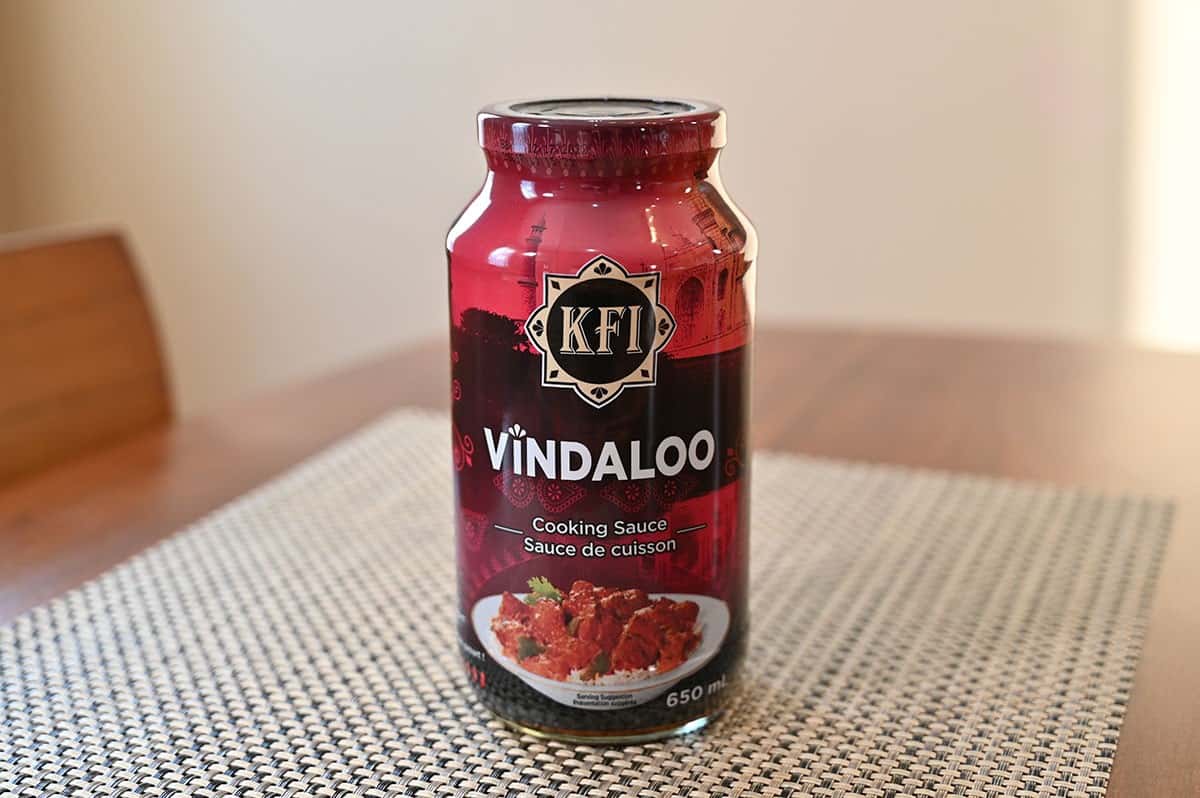 Other sauces I've reviewed are the Costco KFI Coconut Curry Sauce, Costco Nando's Peri Peri Sauce, Costco Rao's Homemade Marinara Sauce, Costco Mayura Cuisine Tikka Masala Sauce and the Costco KFI Butter Chicken Sauce.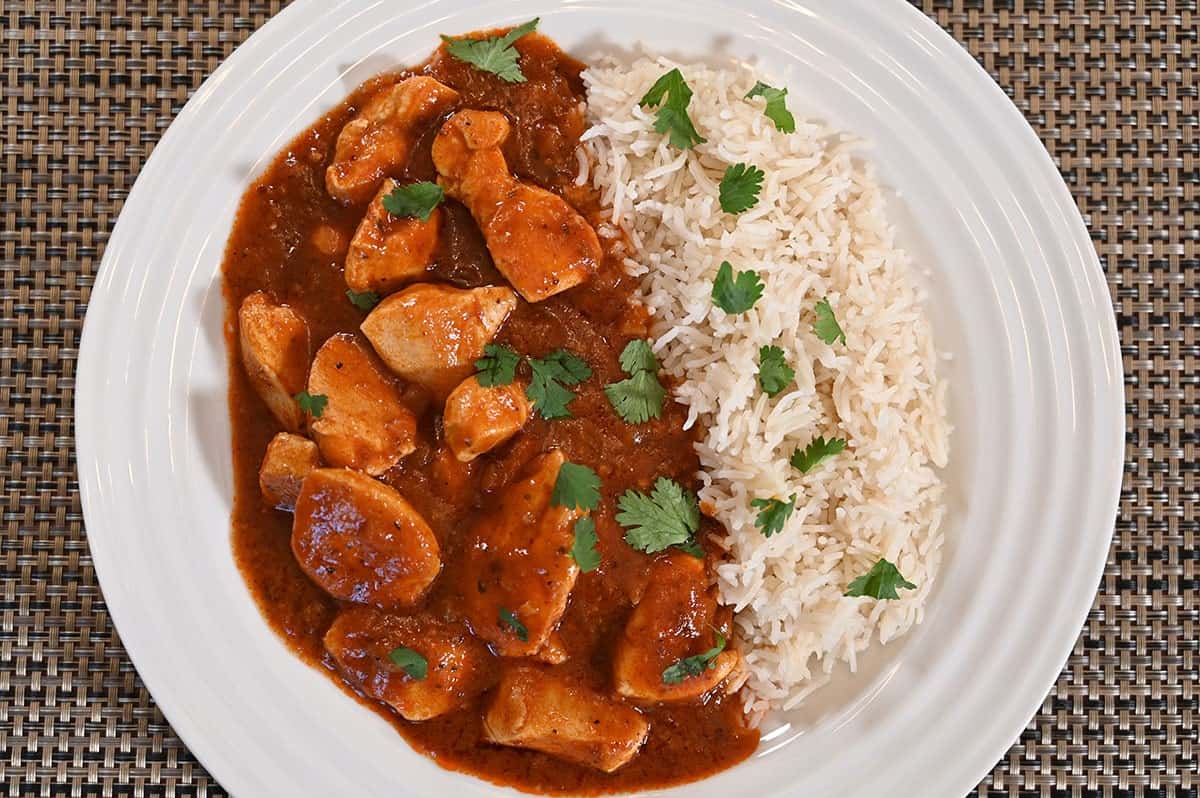 Location in Store
This can be found at Costco in the aisle with all the other sauces and oils near the front of the store. The item number is 1600478.
Taste
Wow! This sauce is really hot and spicy, in order to enjoy this you need to like spicy foods. A lot of people will find it too hot. It's too spicy for my taste buds but my husband thinks it's tasty.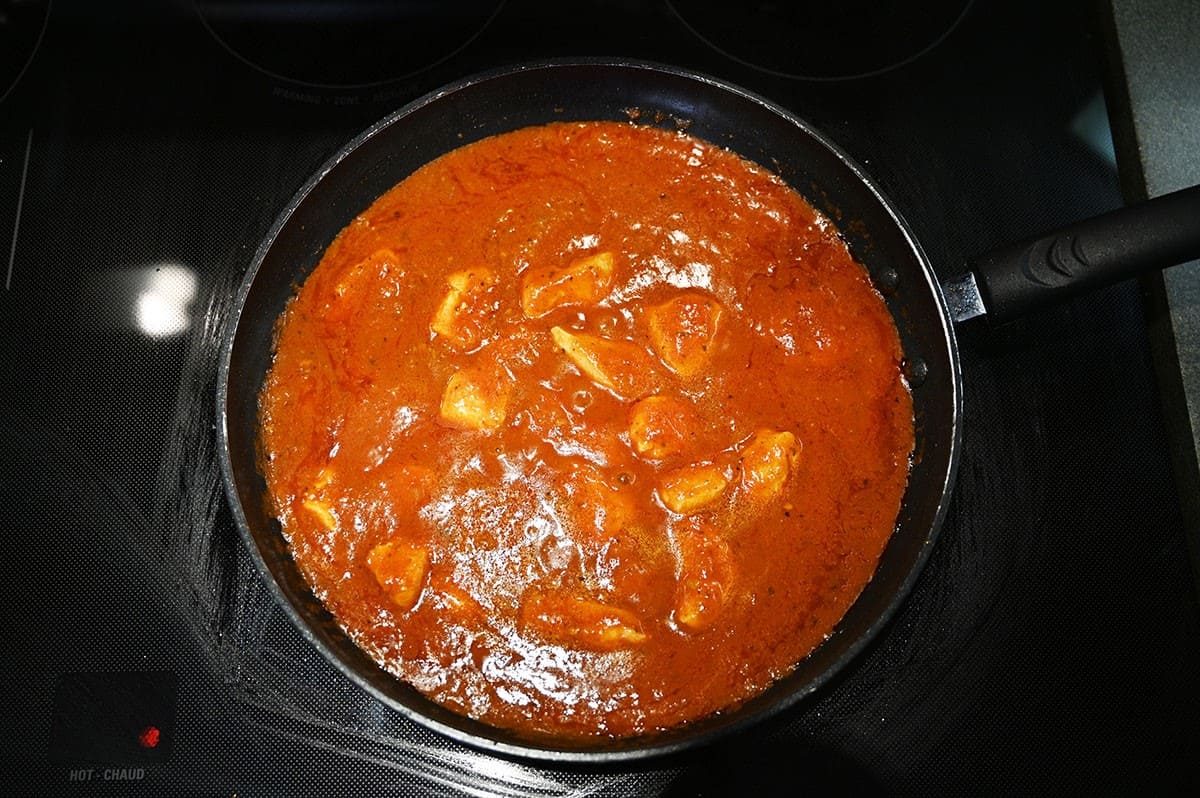 This sauce has a strong tomato flavor and tons of heat as well as curry spices. I don't find it super flavorful because the spiciness kind of overpowers the tomato flavor and curry spices. To reduce the heat it can be served with yogurt.
I made it with chicken and although I find it hard to eat my husband thinks it paired well with chicken! I also made basamati rice and sprinkle cilantro on top.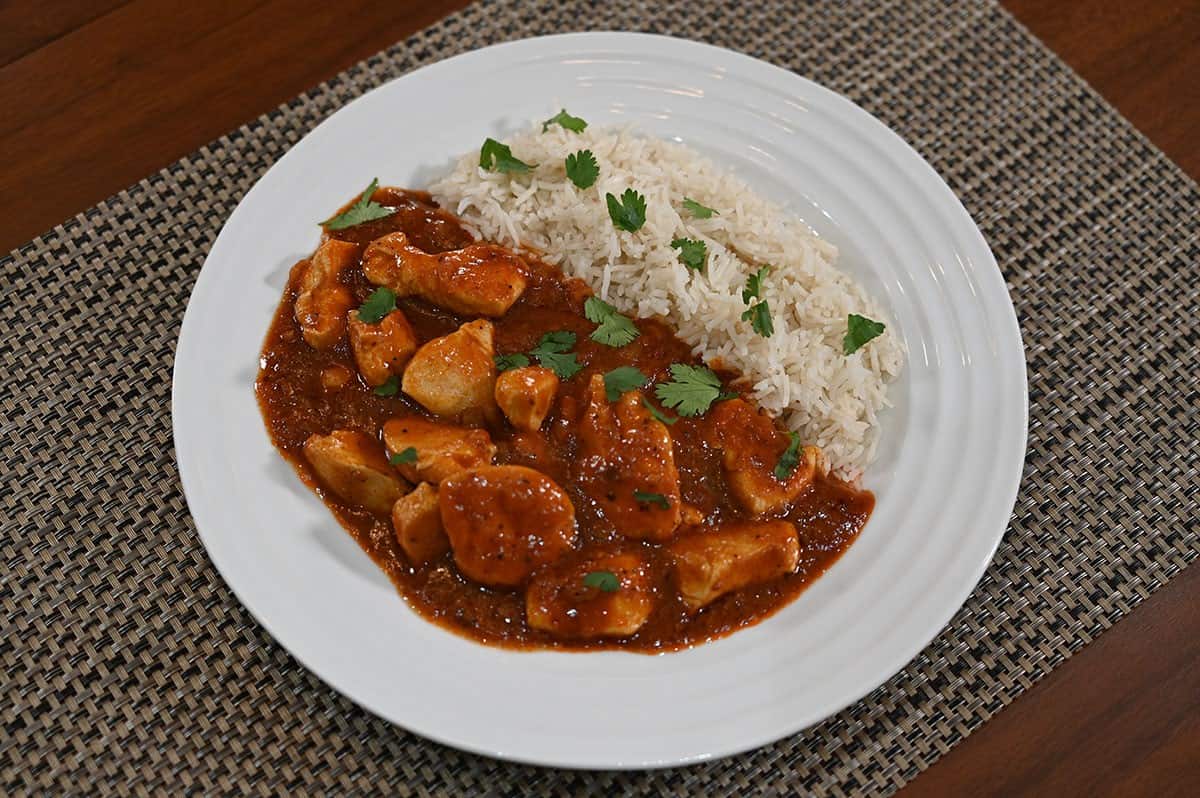 Cost
You get two 650 milliliter sauces for $9.49 Canadian which isn't unreasonable!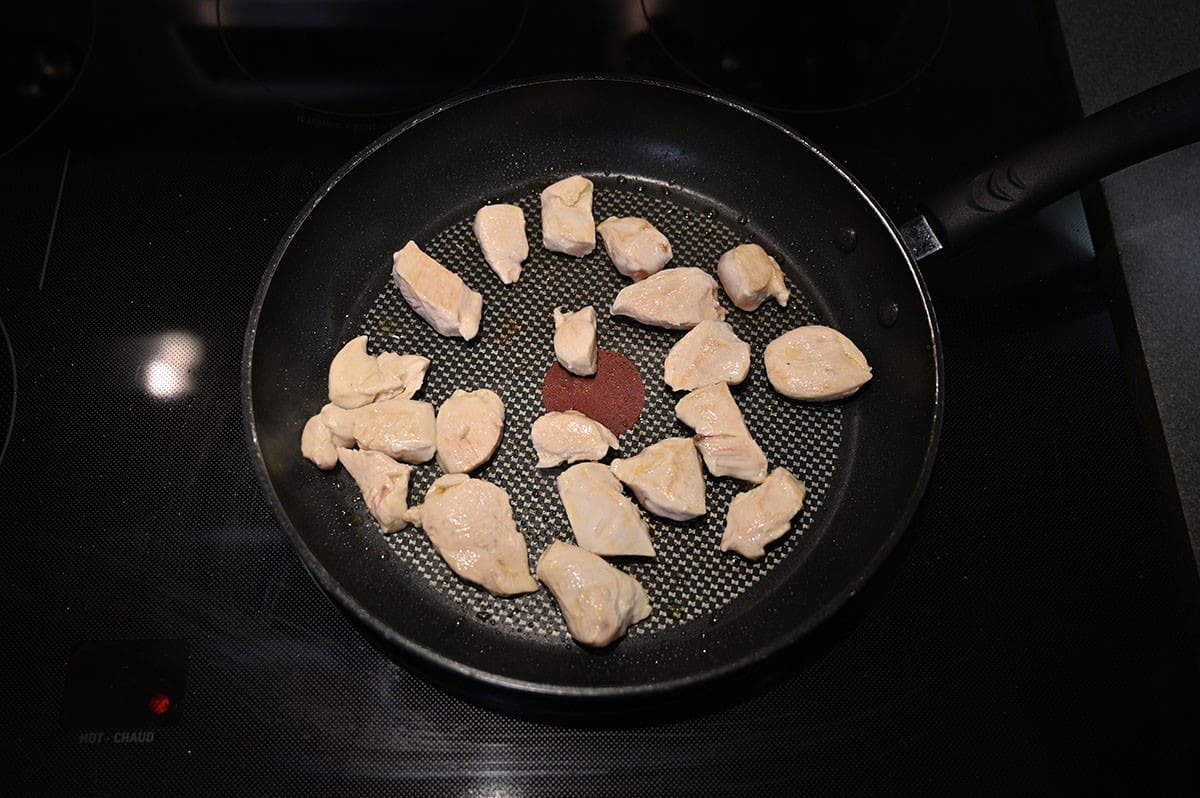 Convenience
Having sauce like this in the pantry is convenient for those nights when you can't decide what to make but don't want to order takeout. All you need is some rice along with chicken, prawns, pork or vegetables (if you want to keep it vegan/vegetarian) and you've got a gourmet filling meal!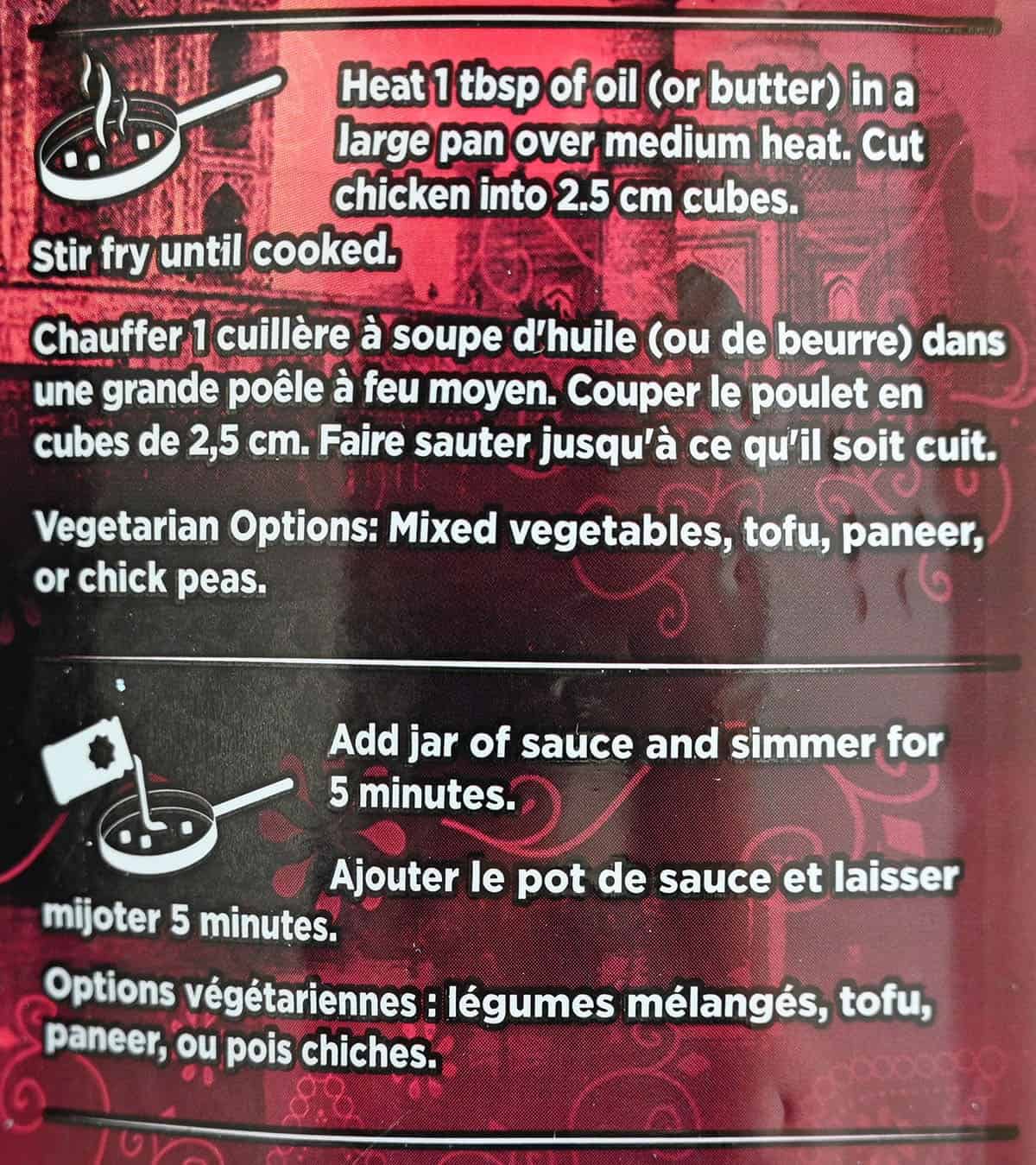 I cooked my chicken in the pan first then added the jar of sauce. If you're not using the whole jar at once it needs to be kept refrigerated after opening and used within about five days. You can store an unopened jar in the pantry at room temperature. To make the vindaloo sauce less hot you could add yogurt or sour cream.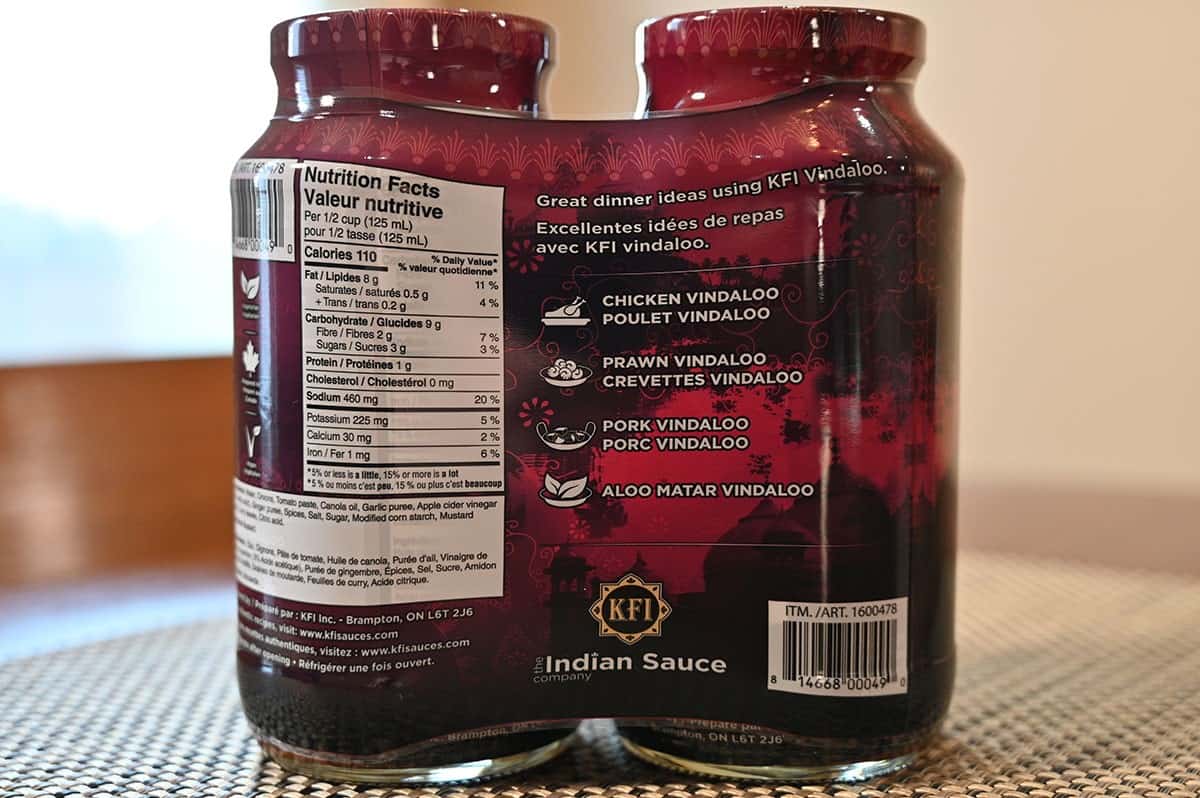 Nutrition
Calories
A half cup serving of sauce is 110 calories, eight grams of fat, nine grams of carbohydrates, two grams of fibre, three grams of sugar, one gram of protein and 460 mg of sodium. One half cup serving isn't that many calories, fat, sugar, carbs or sodium. If you're eating a cup or more that's when the sodium becomes a bit high.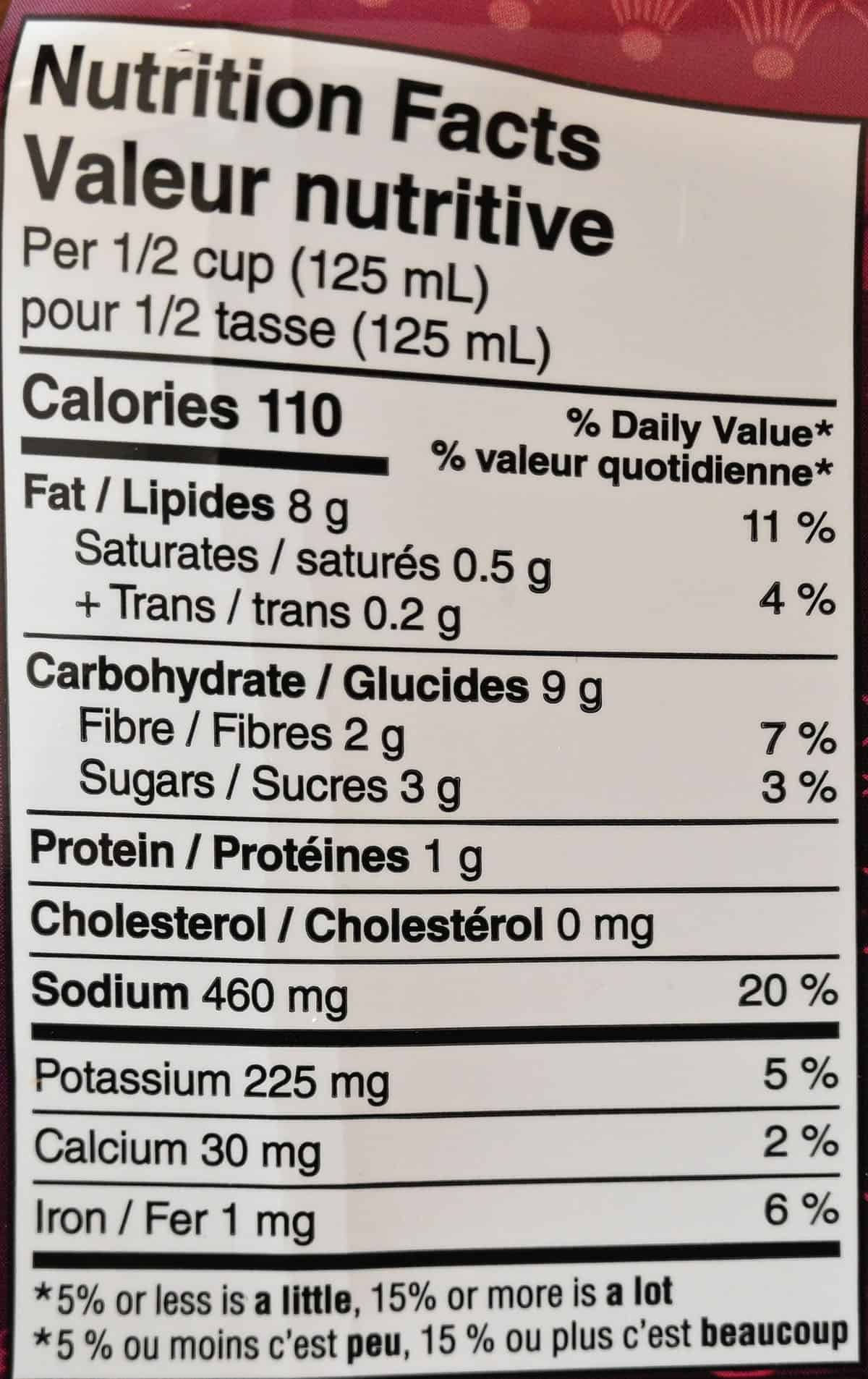 Ingredients
The ingredients list is really start forward with all recognizable ingredients on the list! I'd love to see avocado or extra virgin olive oil in place of canola oil. If you're vegetarian, dairy-free, vegan or gluten-free this sauce is a great option because it's dairy-free and gluten-free!

Scoring
Taste: 7/10 if you like heat. If you don't like spicy I'd give it much lower than 7/10.
Cost: 7/10
Convenience: 8/10
Nutrition: 5/10
Overall
Give it a try!
If you like really, really hot curry I would give this product a try! If you're like me and a bit of a wimp when it comes to spice, totally skip this product.
Have you tried this? What did you think of it?
---
Please note that this review was not paid for or sponsored by any third party. This product was purchased by Costcuisine for the purpose of producing this review. The opinions in this review are strictly those of Costcuisine. Costcuisine is not affiliated with Costco or any of its suppliers. In the event that Costcuisine receives compensation for a post from the manufacturer of a product or some other third party, the arrangement will be clearly disclosed (including where the manufacturer of a product provides Costcuisine with a free sample of the product).