A favorite staple food item!
Please note that this review was not paid for or sponsored by any third party. I purchased this product with my own money and the opinions in this review are strictly my own. I am not affiliated with Costco or any of its suppliers. I am just a fan of the company. I write these reviews to help my fellow shoppers.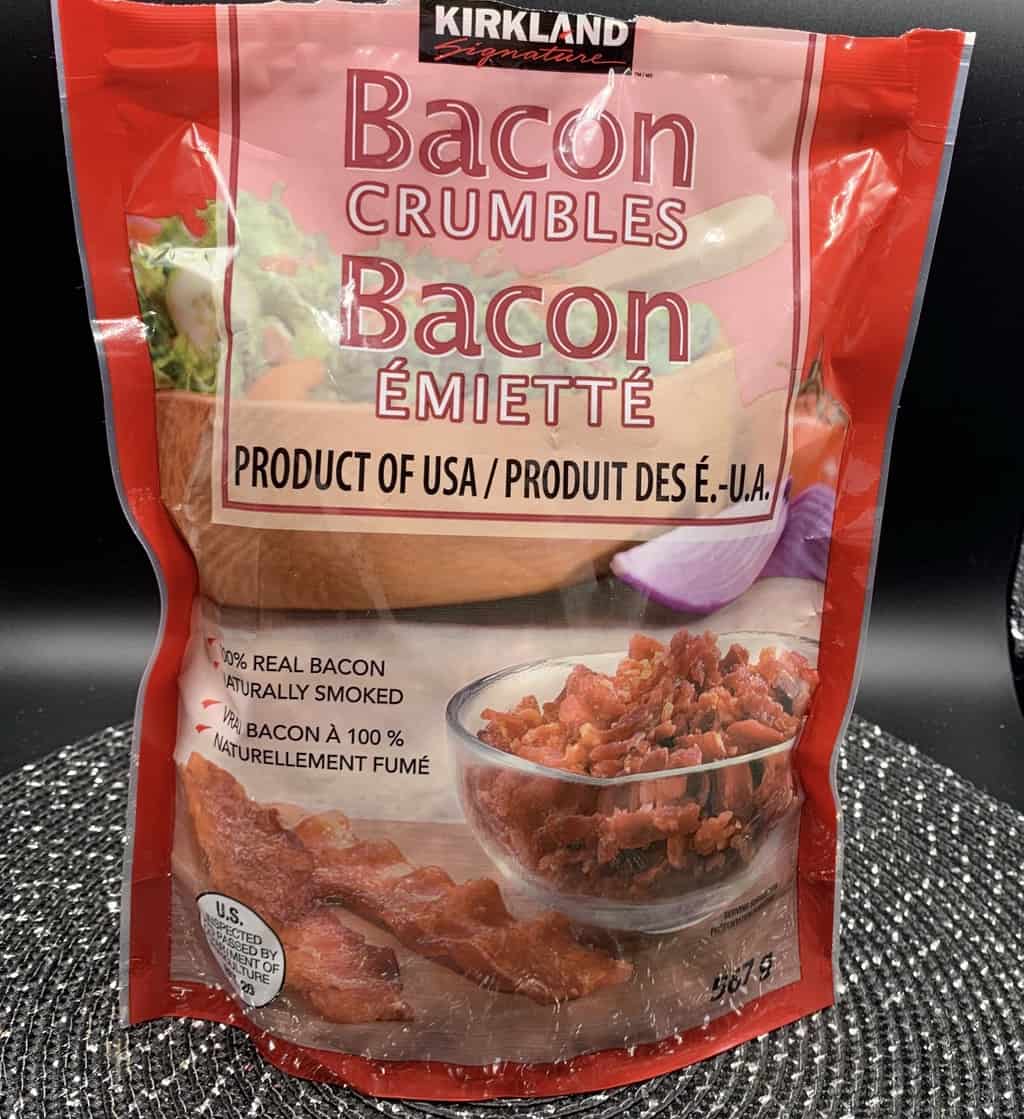 This is kind of a boring food to review but sometimes it's the boring things that you use all the time. I remember when I was around 8 years old I got an alarm clock for Christmas and I thought at the time it was the worst/most boring gift ever. I used that alarm clock EVERY day to wake me up to after I got married! It definitely was one of the most used items I have ever received, kind of like the bacon bits I'm about to review. They can be added to or used in so many different dishes! Today we're talking about the Costco Kirkland Signature Bacon Crumbles.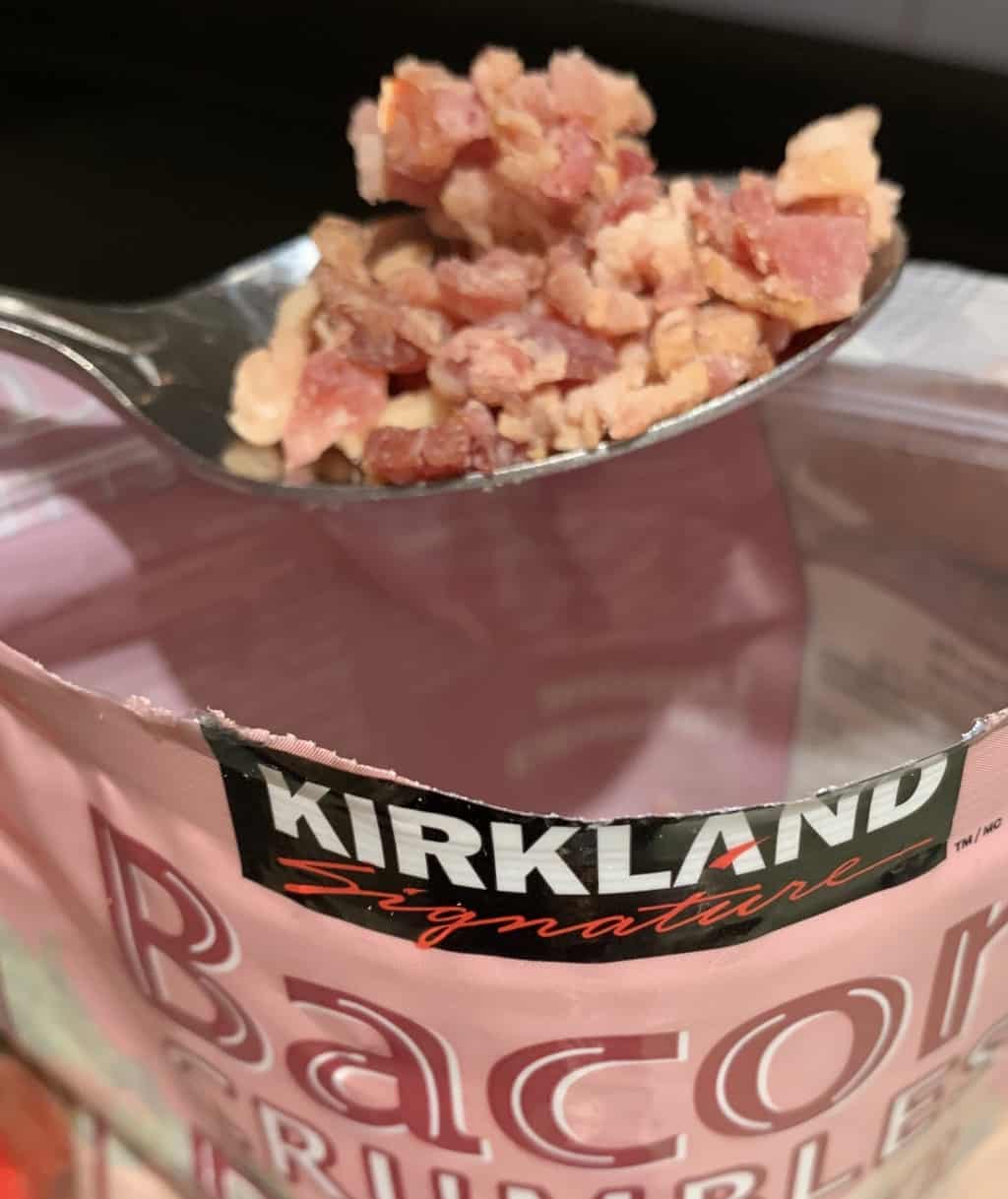 Taste
The Costco Kirkland Signature bacon crumbles actually taste like real deal bacon and not like the fake powdery, super crunchy bacon bits you get at some restaurants. Because they're actually bacon, the crumbles come in different shapes, sizes and textures. You get pieces that are a little crunchier and then you get pieces that are a little bit more on the soft and fatty side. The Costco Kirkland Signature Bacon Crumbles taste fresh and also aren't as greasy as other bacon bits I've had. One method I use to decrease the grease a bit and crisp the bacon up is to heat the crumbles in a small frying pan for a few minutes.
Cost
The 567 gram of Costco Kirkland Signature Bacon Crumbles cost $15.49 Canadian not on sale. Not exactly super cheap but reasonable considering how long this bag will last and how much bacon is used to make the bag of bits!

Convenience
These are extremely convenient! I love having a bag around. The best before date is about nine months from the time I purchased it which is awesome because there's no way I'd be able to use this big bag up very quickly. I also appreciate that the bag can be re-sealed after opening! Just an FYI you need to refrigerate the bag after opening. You can add this bacon to eggs, salads, potatoes, sandwiches, pasta, on top of burgers or hot dogs. There's so many ways to use the Costco Kirkland Signature Bacon Crumbles.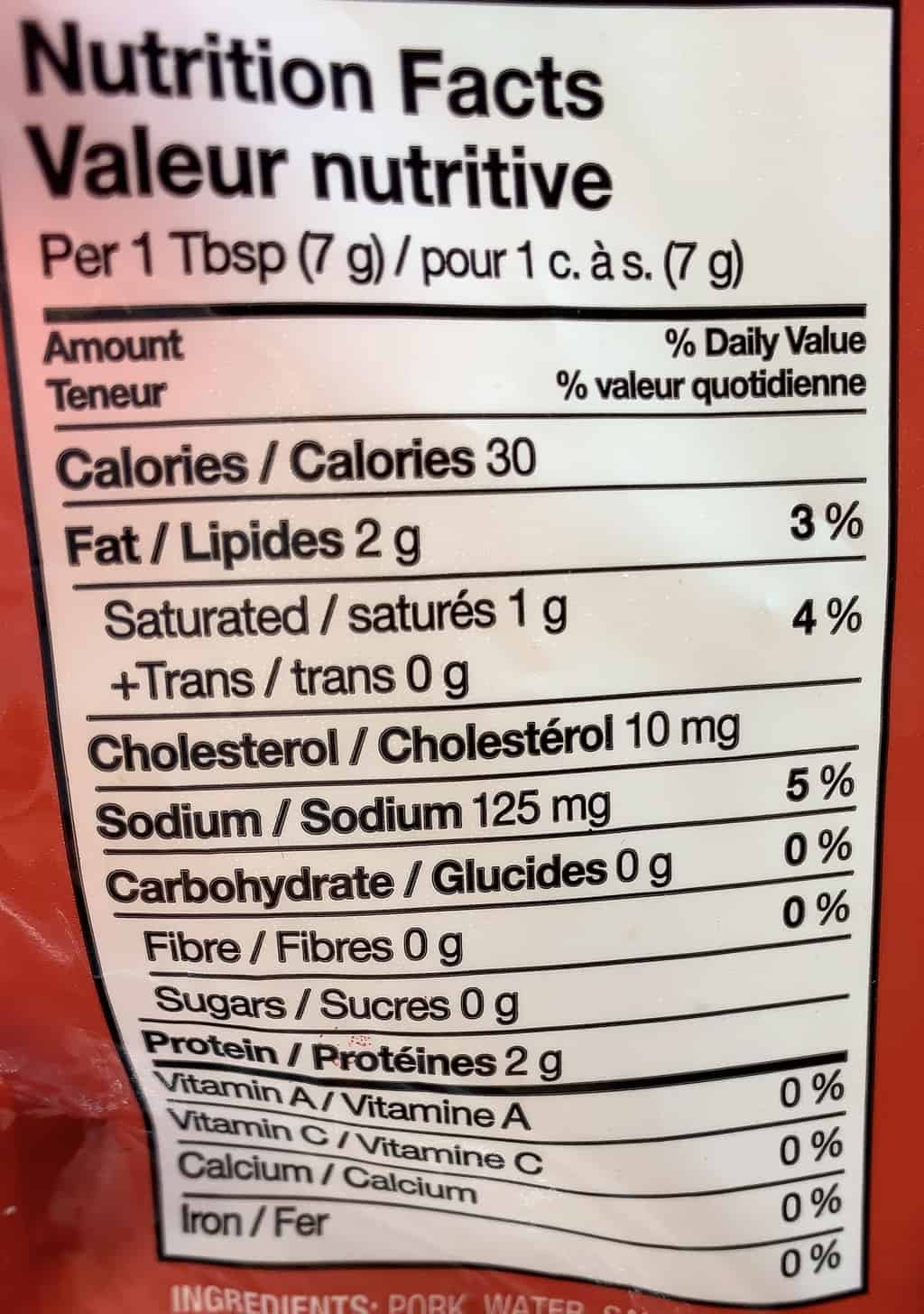 Nutrition
One tablespoon of bacon crumbles is 30 calories, two grams of fat, two grams of protein, 125 mg of sodium. The ingredients list is not long and very typical, pork and preservatives. You don't need a lot of bacon crumbles to flavor foods/dishes so the nutrition information is actually quite reasonable.
Sometimes the boring things can be your favorite! I'll definitely have no problem using up these bacon bits and would gladly pick up another bag.
Taste: 8.5/10
Cost: 7/10
Convenience: 10/10
Nutrition: 5/10
What dishes or foods do you like to add the Costco Kirkland Signature Bacon Crumbles to?