Costco has a few different frozen beef burgers to choose from. The Keg Prime Rib Beef Burgers get their brand name from Canada's well-known chain of steakhouses. How do these Keg burgers compare to other options like Costco's own Kirkland Signature burgers?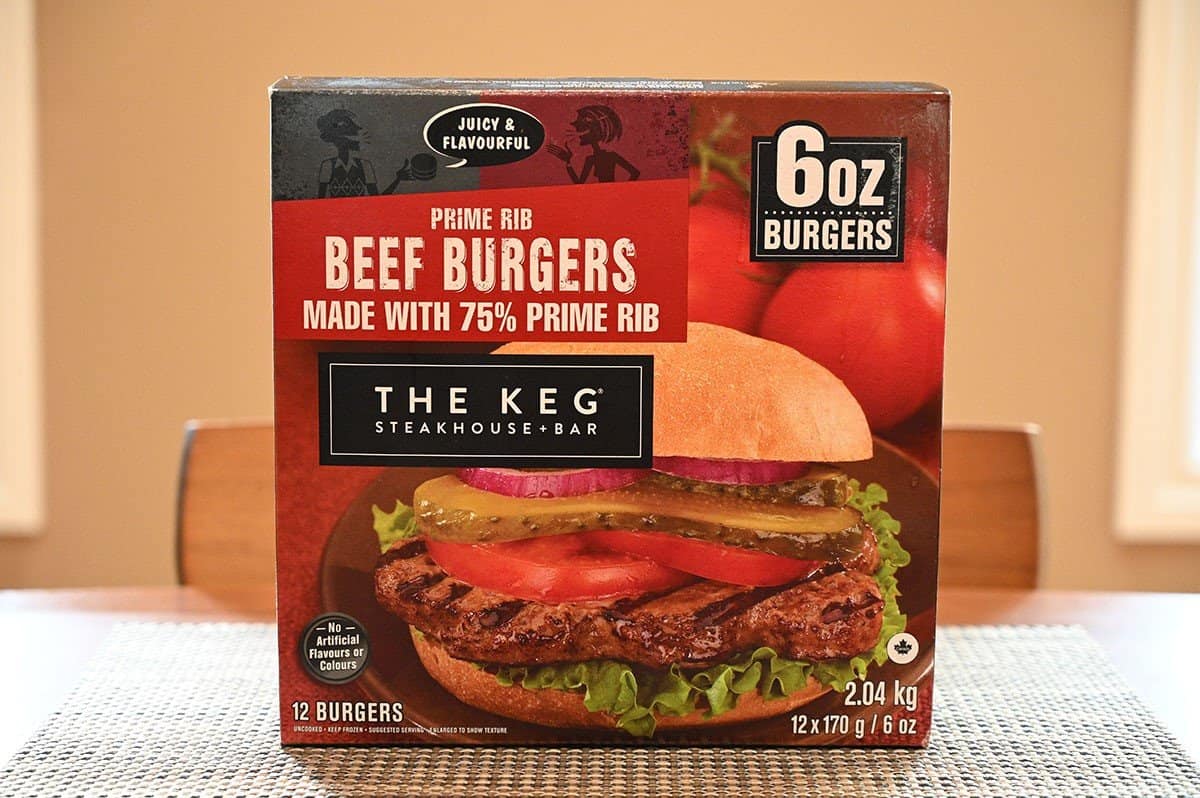 Frozen burger patties from Costco are a staple in our freezer during the summer months. We usually buy the Kirkland brand but decided to give these Keg burgers a try!
Other burgers from Costco I've reviewed are the Costco Connie's Kitchen Chicken Burgers, Costco dr. Praegers Organic California Veggie Burgers, Costco Trident Wild Pacific Pink Salmon Burgers, Costco Sunrise Farms Chicken Burgers, Costco Kirkland Signature Lean Sirloin Beef Patties and the Costco Kirkland Signature Lean Ground Beef Patties.
Location in Store
You can find these Keg burgers in the freezer aisle at Costco, near all the other burgers. The item number is 1136752.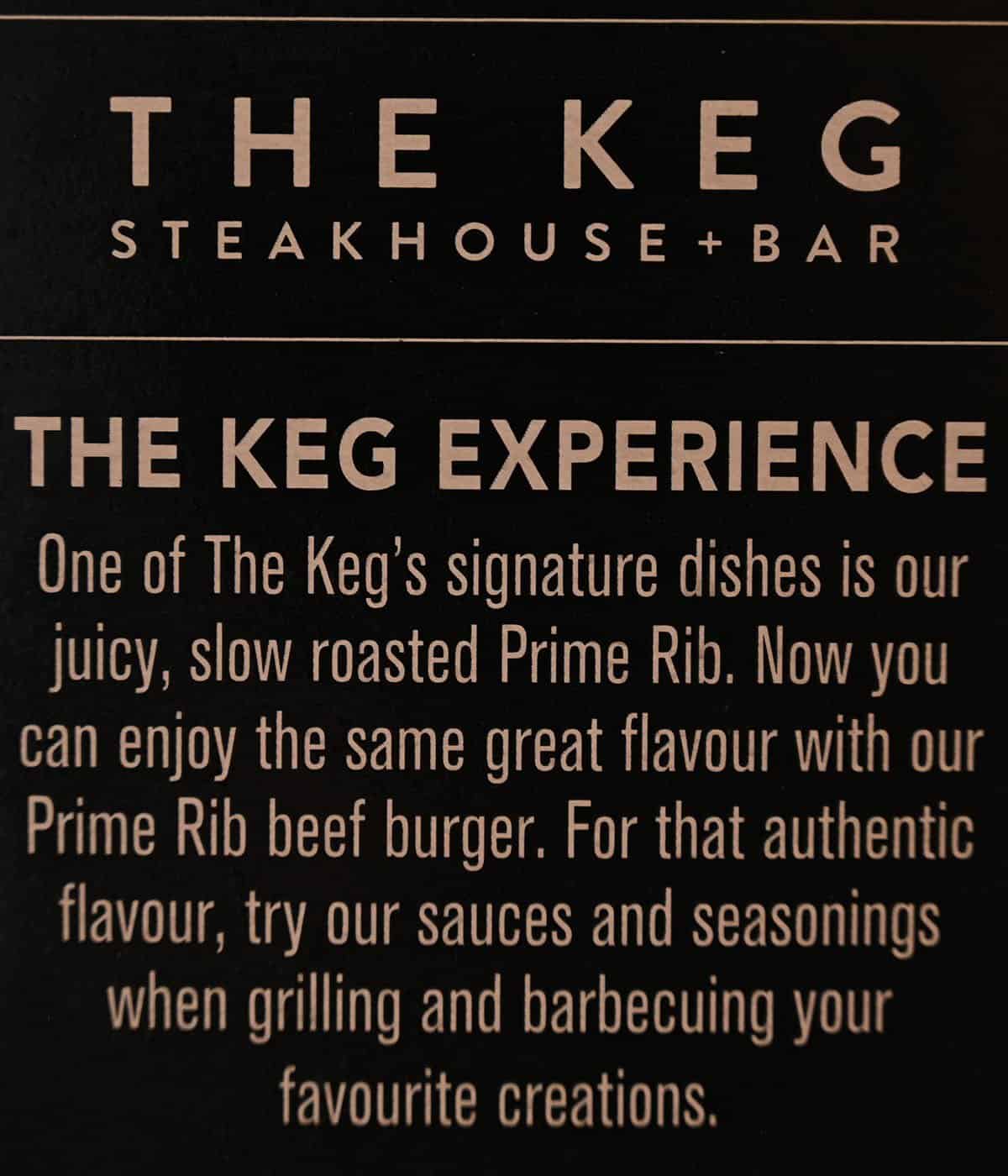 Taste
I really enjoy these burgers. They're juicy, thick and seasoned really nicely. Right away I notice that the Costco The Keg Prime Rib Beef Burgers are a little bit on the softer side compared to the Kirkland Signature sirloin burgers and are also very moist.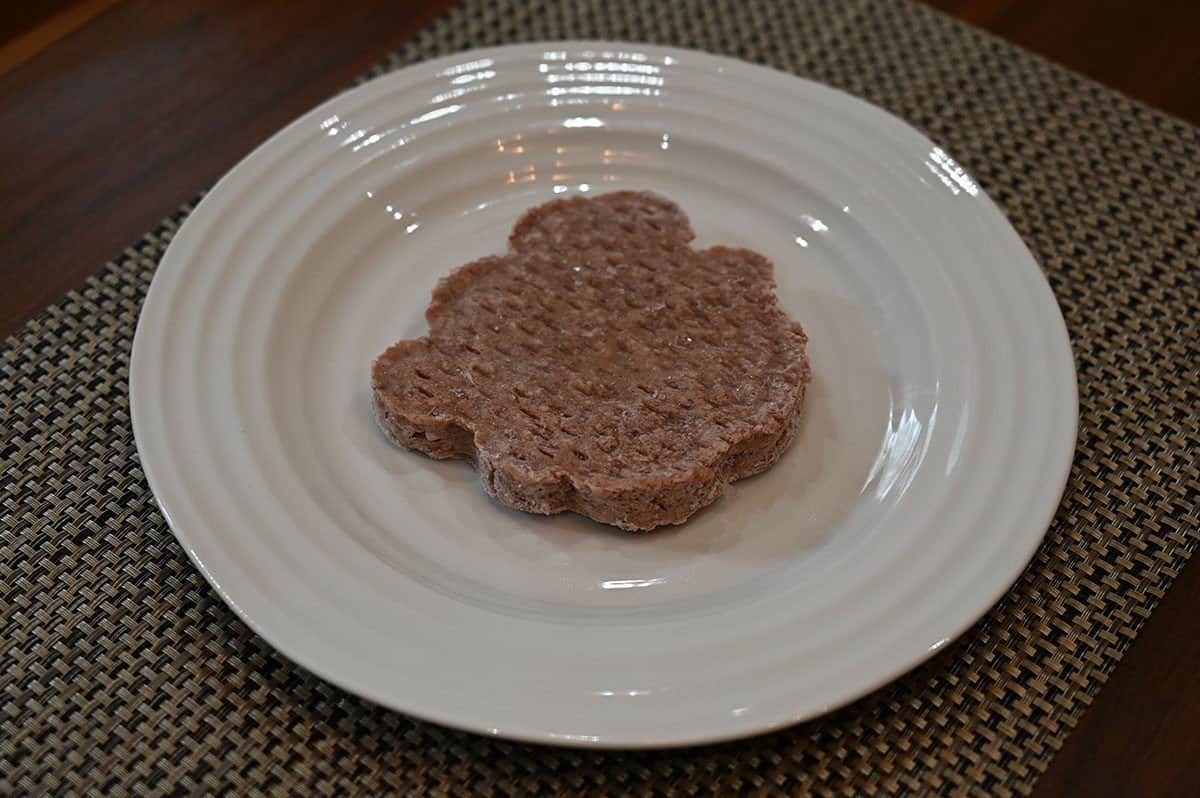 These burgers don't have that hard crust or char that burgers often get when barbecued. The burgers are full of seasoning and flavor. You don't need any additional sauce or seasoning but cheese is optional on all burgers,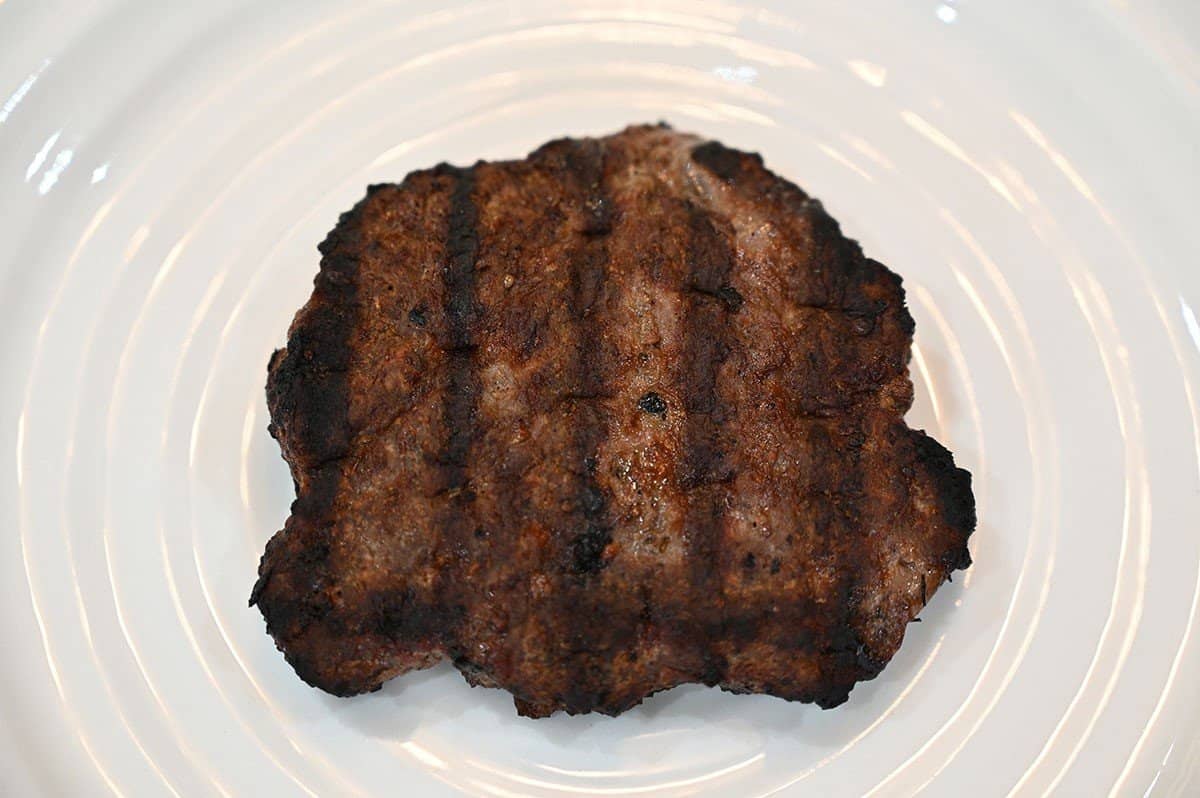 Cost
A box of twelve burgers costs $21.99 Canadian. Definitely not the cheapest burgers you can buy but they're pretty large.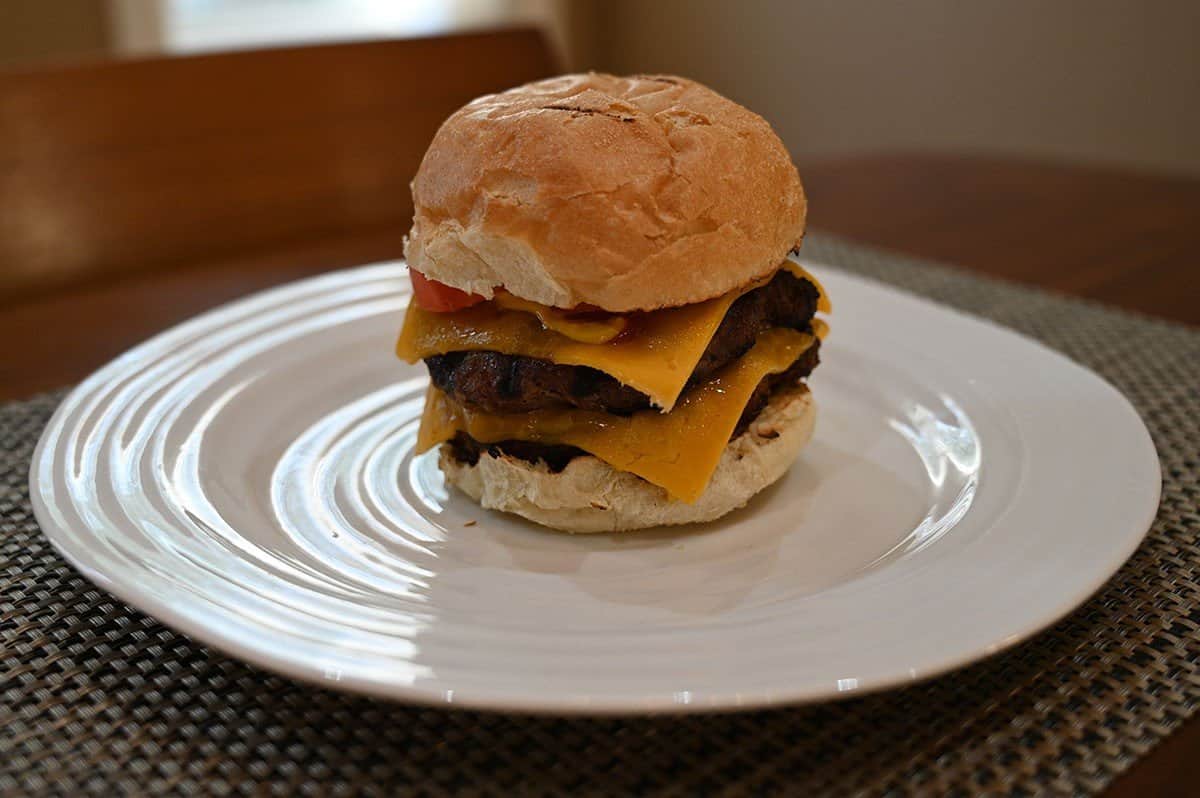 Convenience
These The Keg Prime Rib Beef Burgers from Costco come pre-seasoned so they're very convenient! All you have to do to prepare them is cook them. You can choose to pan fry, broil, or grill the burgers.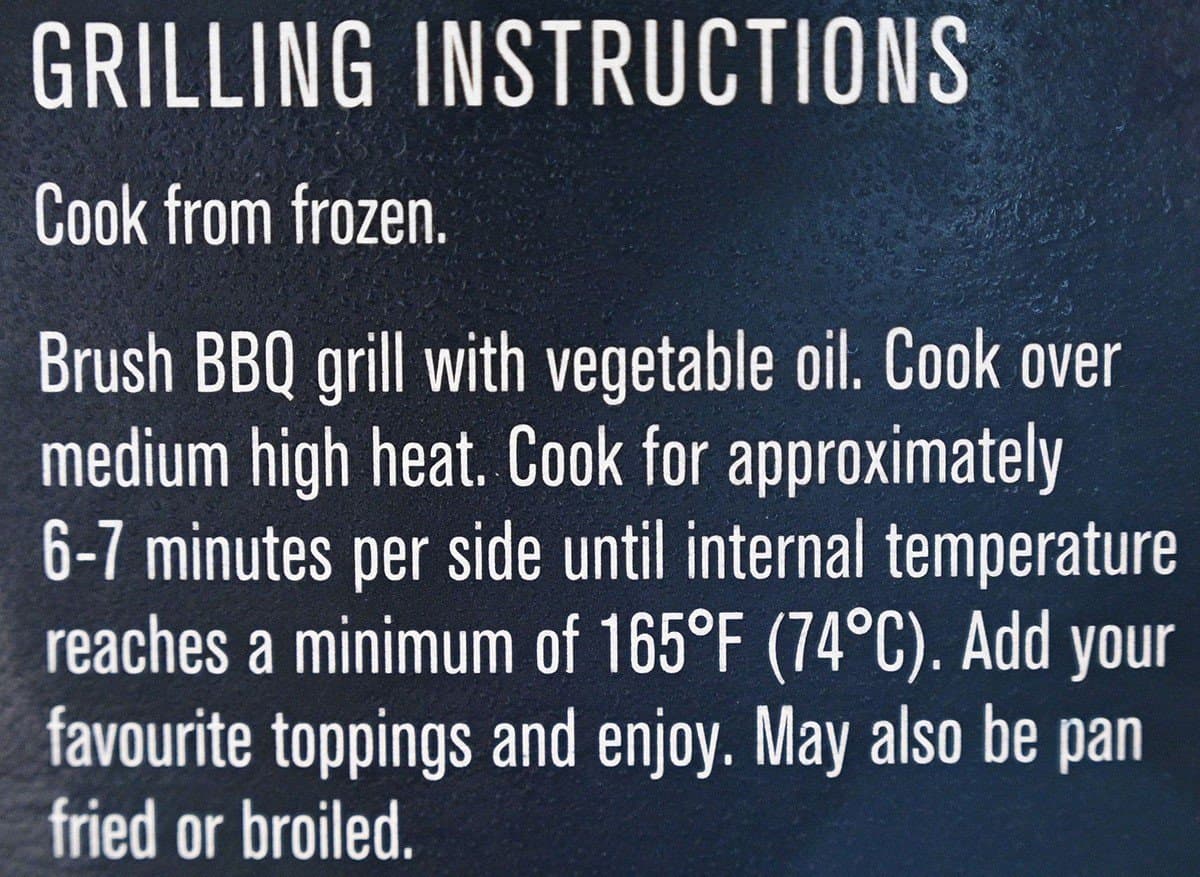 If you're grilling them they take about 6 to 7 minutes per side. I use a thermometer pen to make sure my burgers are cooked! The burgers need to be kept frozen and the best before date is ten months from the date we purchased the burgers
These are great for to keep in the freezer for summer! I definitely would serve them to unexpected guests or for a big barbecue party.
Nutrition
These aren't exactly healthy. Each burger is 460 calories, 39 grams of fat, three grams of carbohydrates, zero grams of fibre and sugar and 22 grams of protein. That's a good amount of protein but the calories and fat are a lot higher than a chicken breast with a similar amount of protein.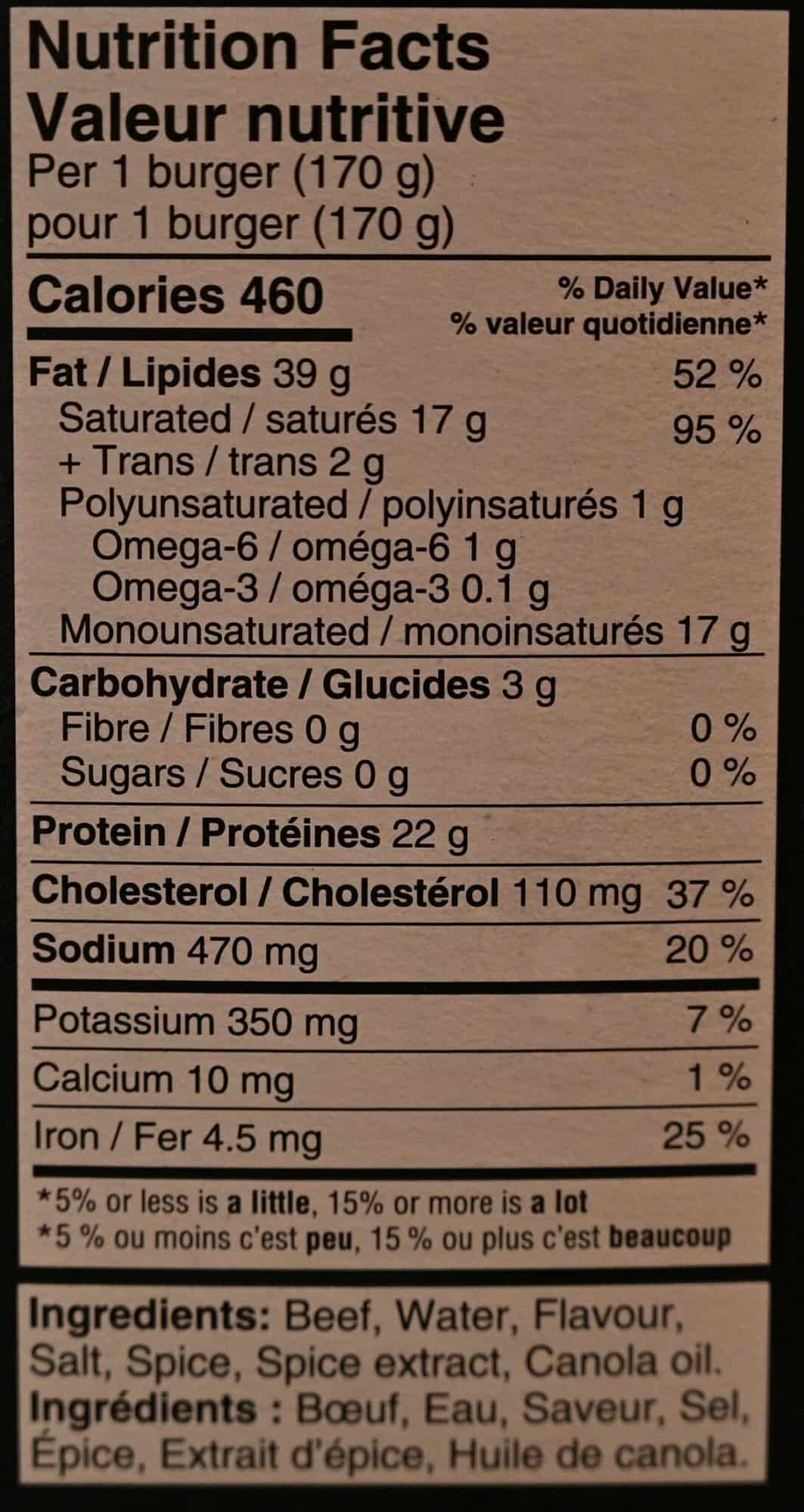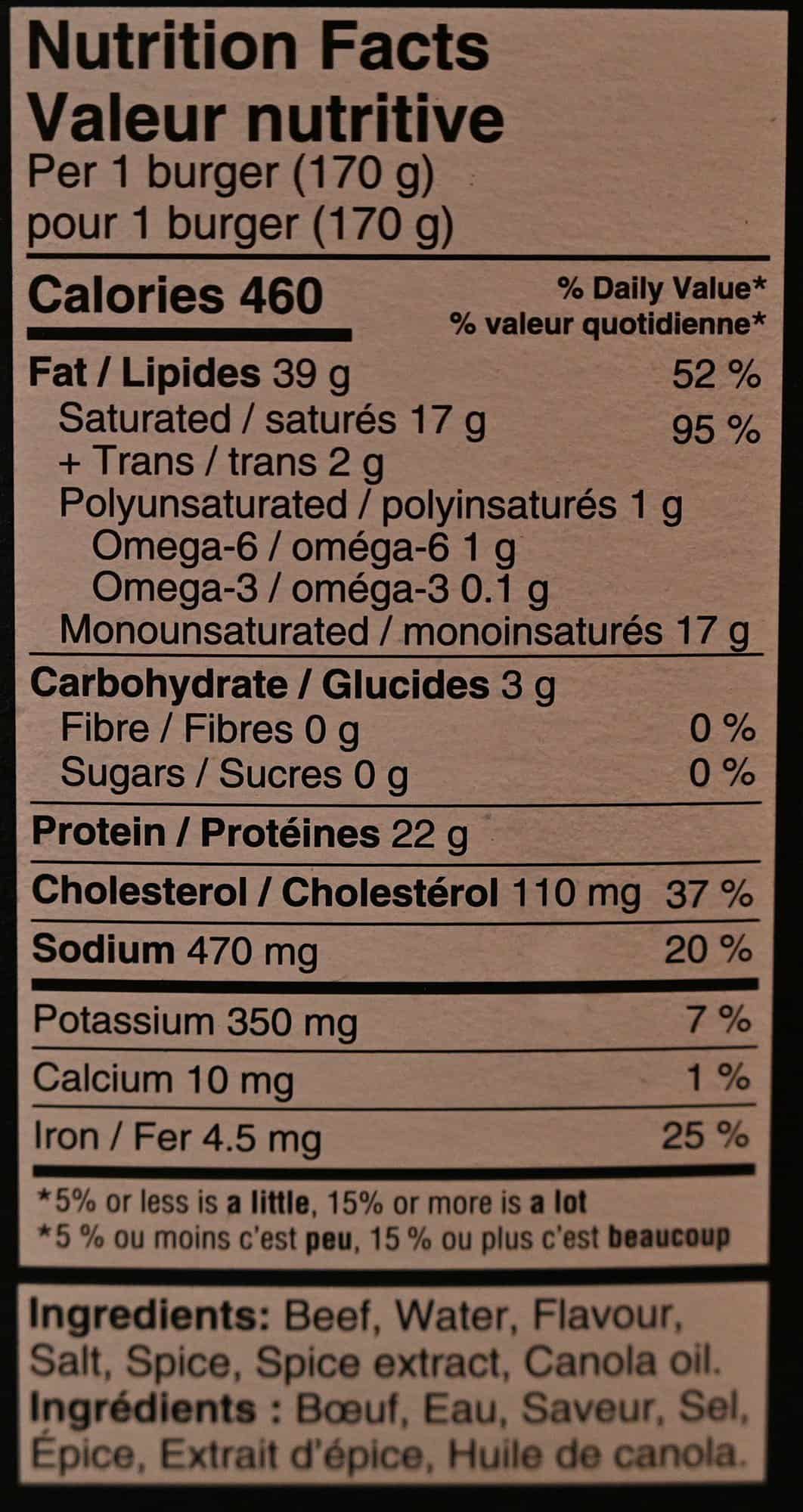 Ingredients
The ingredients list is short and sweet, beef, water, flavour, salt, spice extract and canola oil. I prefer the Costco Kirkland Signature Lean Sirloin Beef Burgers because they only have one ingredient listed, no canola oil or "flavour".
Scoring
Taste: 8.5/10
Cost: 6/10
Convenience: 8/10
Nutrition: 5/10
Overall
Give it a try!
I like these burgers a lot and will definitely buy them again. My favorite burgers are still the Costco Kirkland Signature Sirloin Beef Burgers but these are a close second!
Have you tried these burgers? What did you think of them?
---
Please note that this review was not paid for or sponsored by any third party. This product was purchased by Costcuisine for the purpose of producing this review. The opinions in this review are strictly those of Costcuisine. Costcuisine is not affiliated with Costco or any of its suppliers. In the event that Costcuisine receives compensation for a post from the manufacturer of a product or some other third party, the arrangement will be clearly disclosed (including where the manufacturer of a product provides Costcuisine with a free sample of the product).
Taste: 8.5/10
Cost: 6/10
Convenience: 8/10
Nutrition: 5/10