Big and tasty!
Please note that this review was not paid for or sponsored by any third party. I purchased this product with my own money and the opinions in this review are strictly my own. I am not affiliated with Costco or any of its suppliers. I am just a fan of the company. I write these reviews to help my fellow shoppers.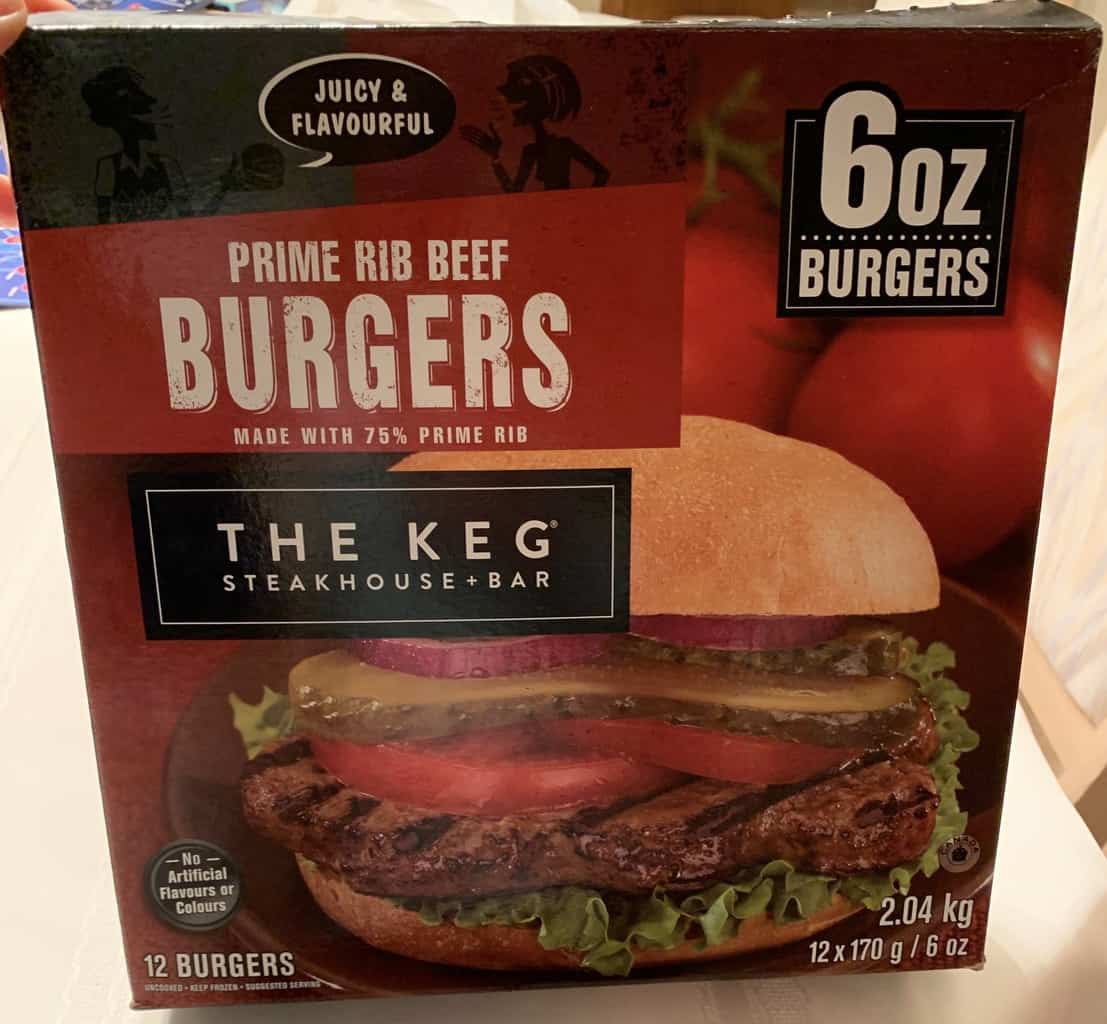 Burgers are definitely one of my favorite things to eat. We always barbecue burgers usually once a week in the summer! We absolutely love the Kirkland Signature Lean Sirloin Beef Burgers but decides to try these The Keg Prime Rib Beef Burgers.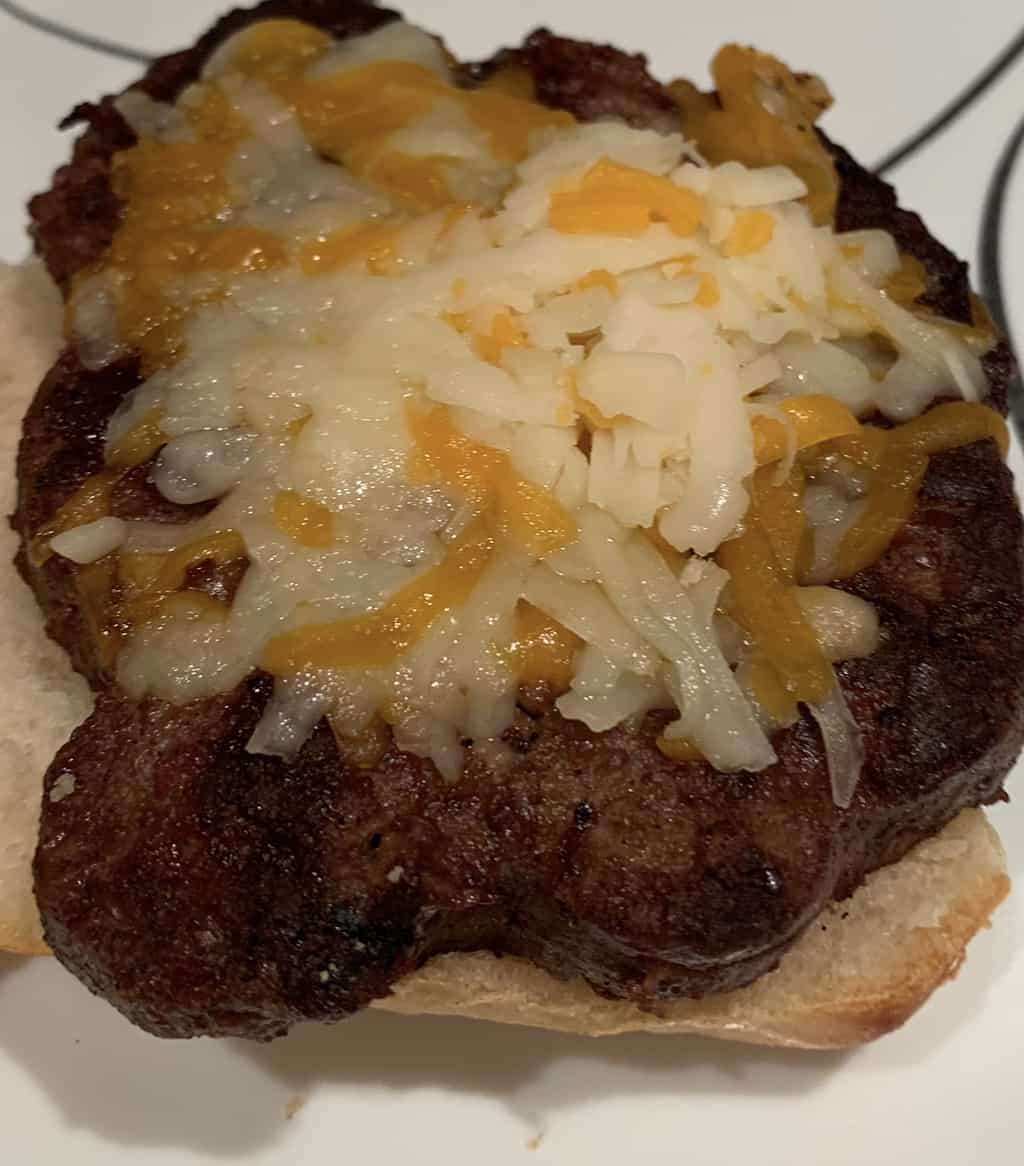 Taste
These are SO tasty! Juicy, thick and delicious. I noticed right away that the Costco The Keg Prime Rib Beef Burgers are a little bit on the softer side and also very moist. They lack that hard crust/char that burgers often get when barbecued. The burgers are seasoned well and are full of flavor. No additional sauce or seasoning was required but cheese is mandatory on all burgers in my opinion. I really enjoyed the taste of the Costco The Keg Prime Rib Beef Burgers and would definitely have them again.
Cost
A box of twelve 6 oz burgers cost $18.99 Canadian (not on sale). Definitely not the cheapest burgers you can buy but they're pretty large and taste pretty high-quality!
Convenience
These come pre-seasoned so they're very convenient! All you have to do is grill or cook them. You can choose to pan fry, broil, or grill the burgers. If you're grilling them they take about 6 to 7 minutes per side. I use this thermometer pen to make sure my burgers are cooked! The burgers are in the freezer section and come frozen, they're in a plastic bag in the box.

Nutrition
These aren't exactly healthy. Each burger is 490 calories, 41 grams of fat, 660 mg of sodium, 26 grams of protein, two grams of carbohydrates and zero grams of fibre. The ingredient list is beef, water, flavour, salt, spice, spice extract and canola oil. If you're on the Keto diet these have lots of fat, protein and little carbs so they're perfect for you!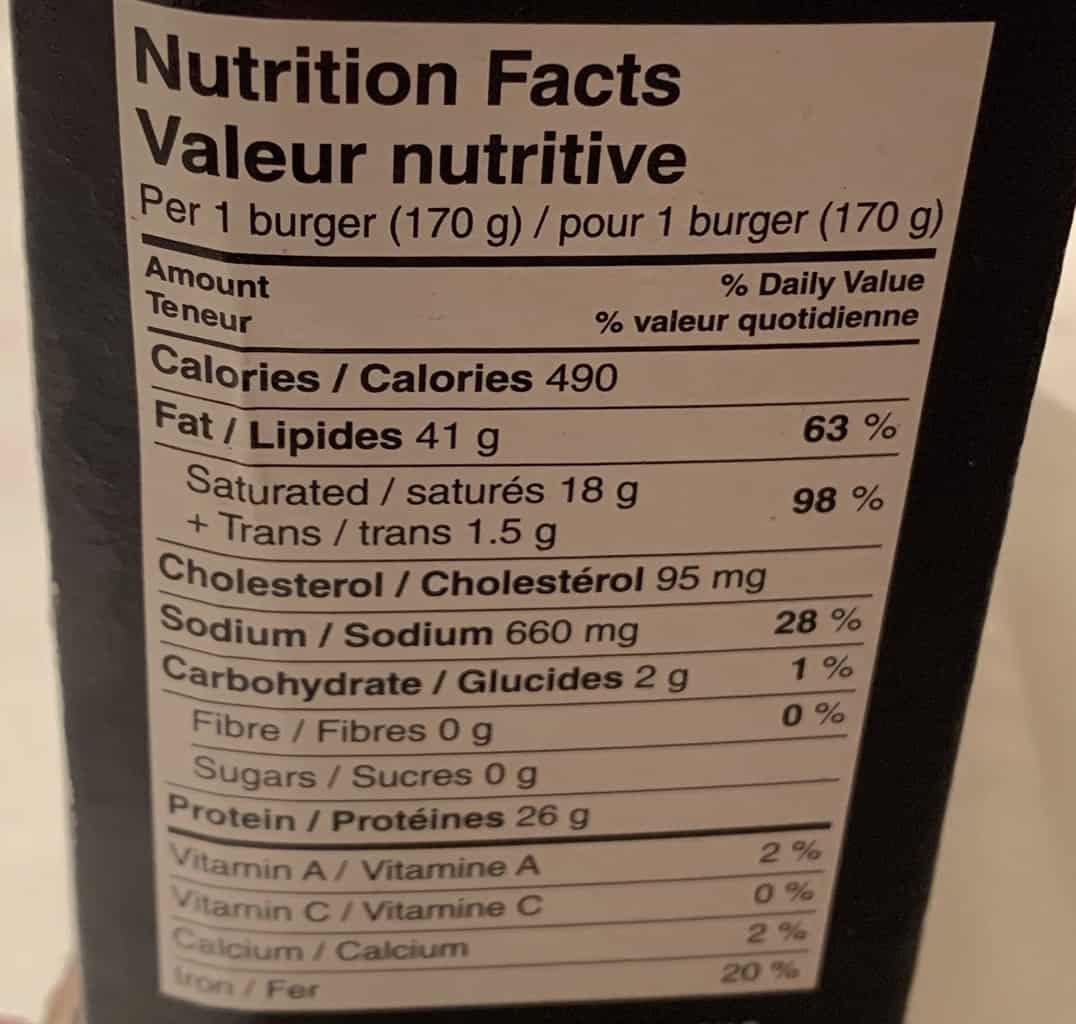 I would absolutely eat these Costco The Keg Prime Rib Beef Burgers again. They're juicy, thick, soft and delicious.
Taste: 8.5/10
Cost: 6/10
Convenience: 8/10
Nutrition: 5/10
Would you try these burgers? Do you have a favorite kind of burger to buy from Costco?