Costco's chicken parmigiana on cheese lasagna doesn't compare to homemade!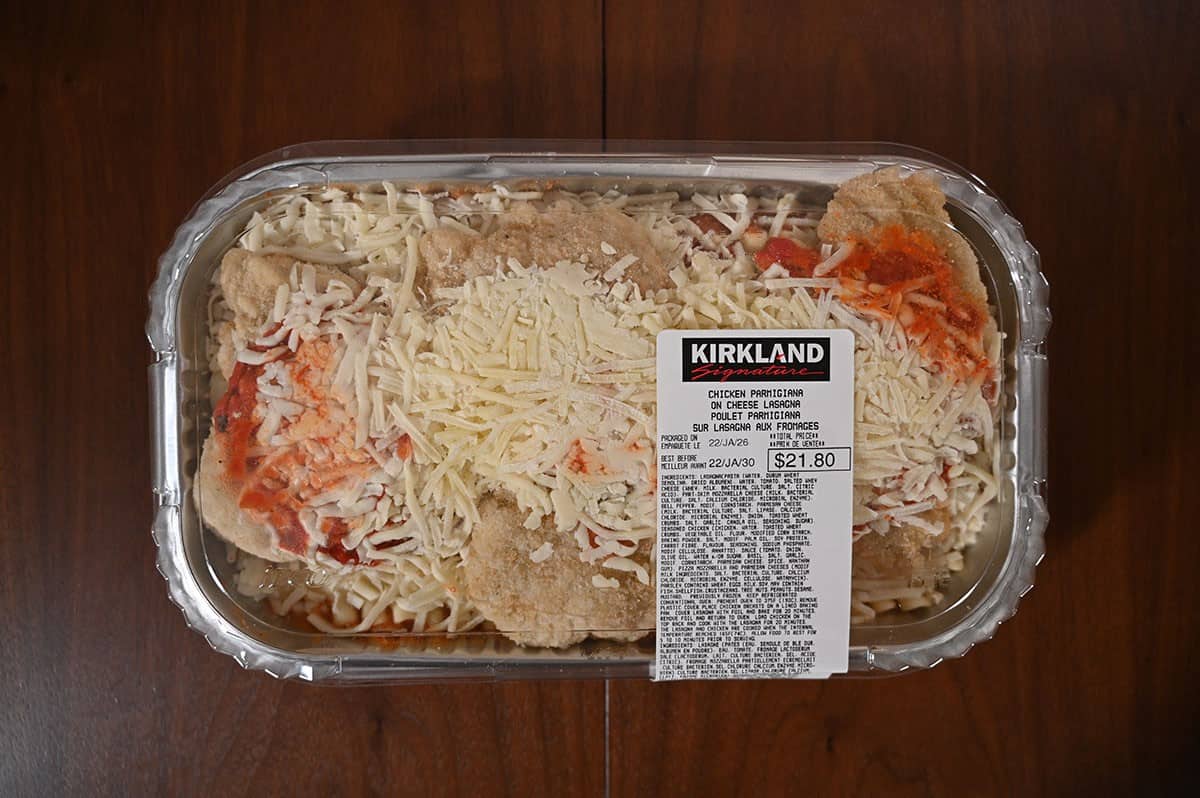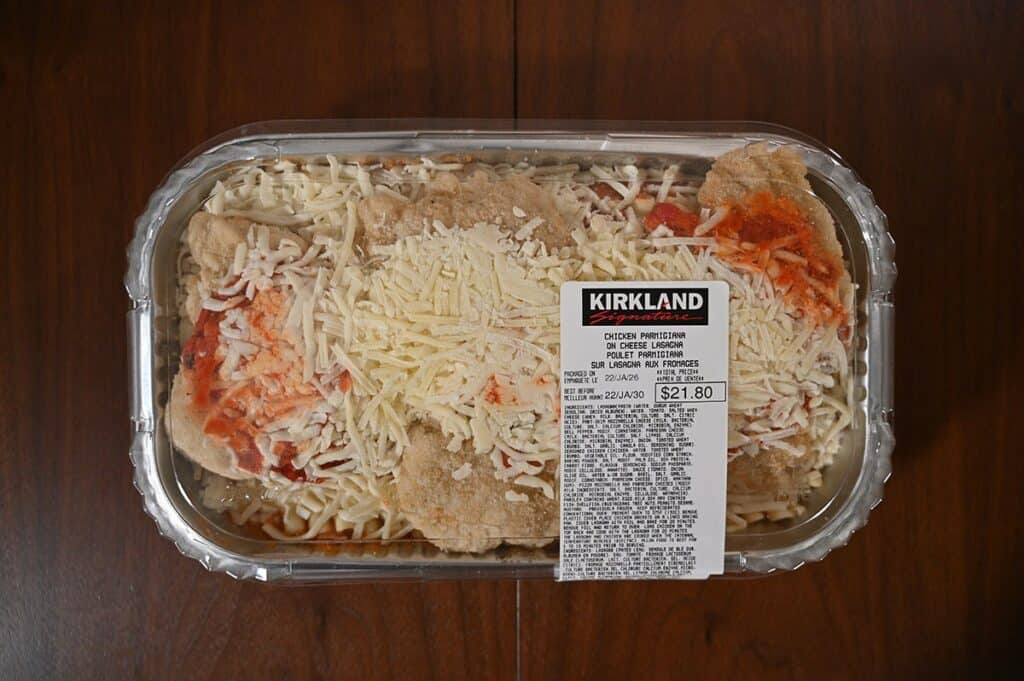 I found a new Costco Kirkland Signature pre-made meal when I was at Costco last week and picked it up to try and review. Today I'm reviewing the Costco Chicken Parmigiana on Cheese Lasagna.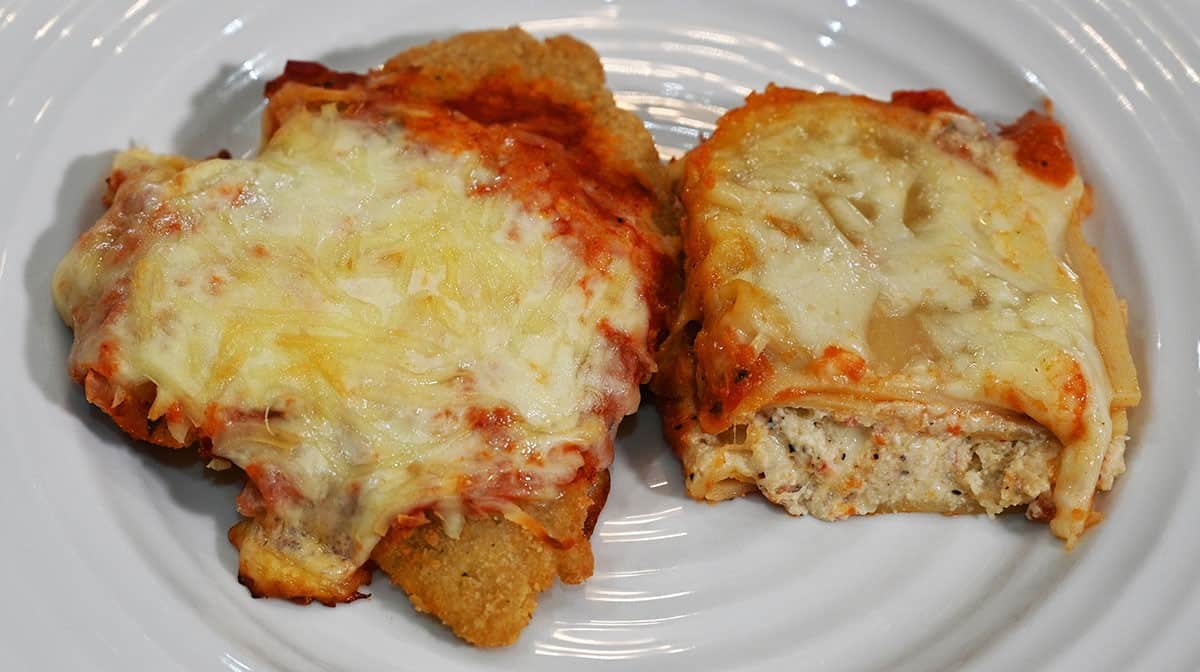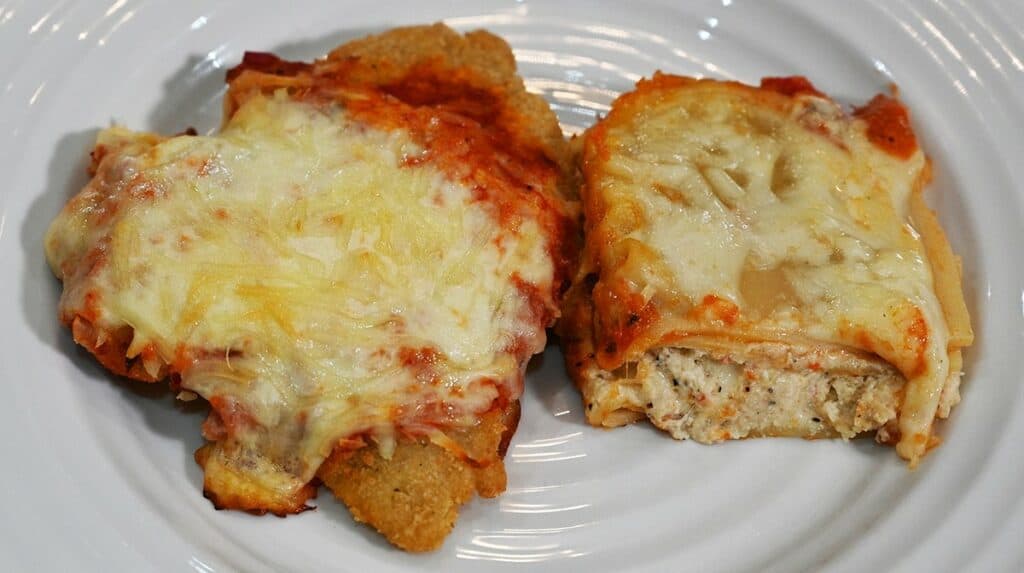 I find the Costco pre-made meals really convenient and I have a few go-to favorites like the Kirkland Signature Chicken Burger Meal Kit, Kirkland Signature Chicken Pot Pie, Kirkland Signature Meat Lasagna and the Kirkland Signature Chicken Tacos.
Location in Store
You can find this pre-made meal in the refrigerated deli section, near all the other pre-made meals. The item number is 23820.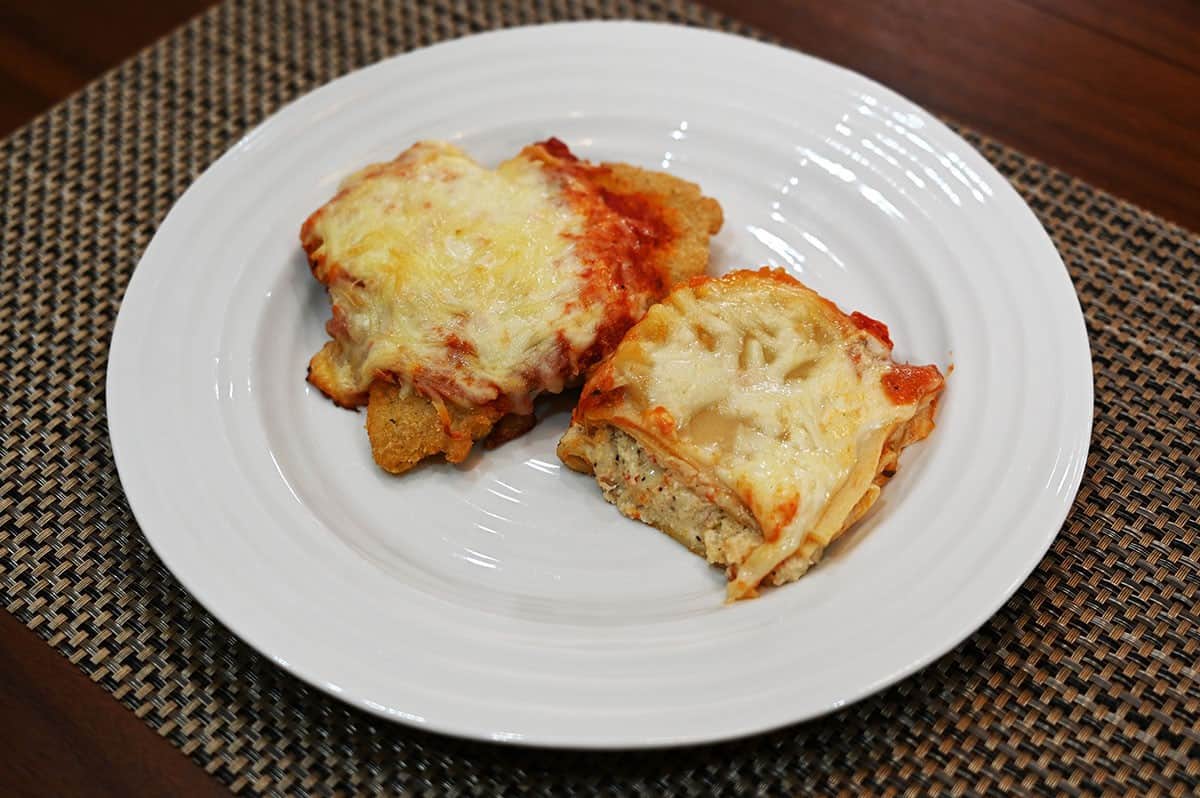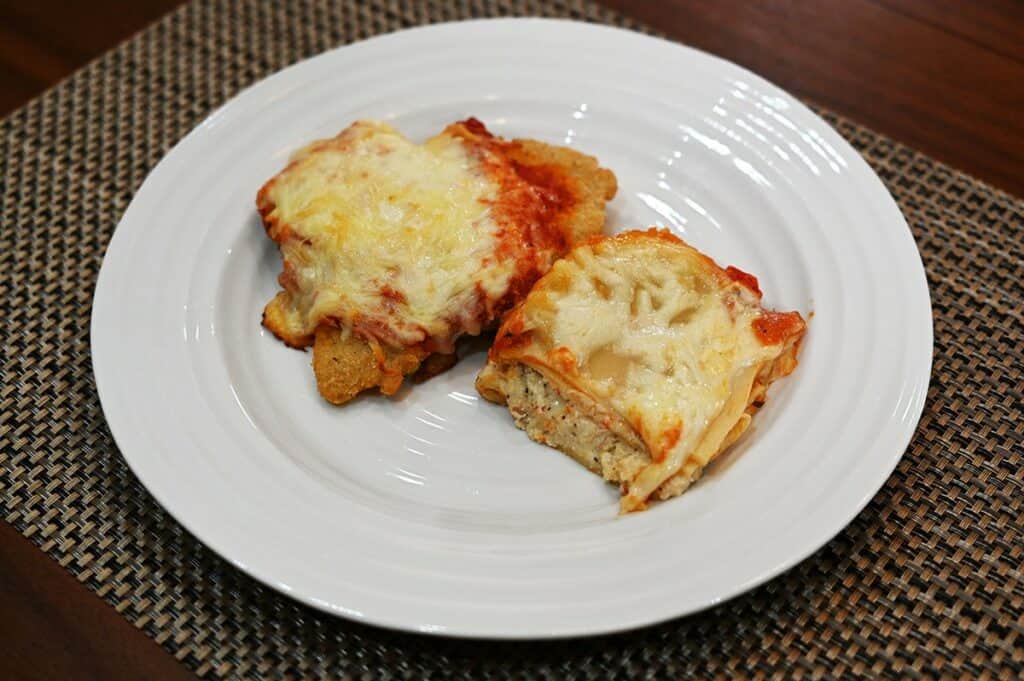 Taste
Firstly, this isn't my favorite Costco pre-made meal, it's at best okay. The chicken gets crispy in the oven but doesn't get crispy under the cheese, that portion of chicken remains soft. The cheese and sauce aren't evenly spread out over the chicken. I like more sauce on chicken parmigiana and feel this needs more sauce.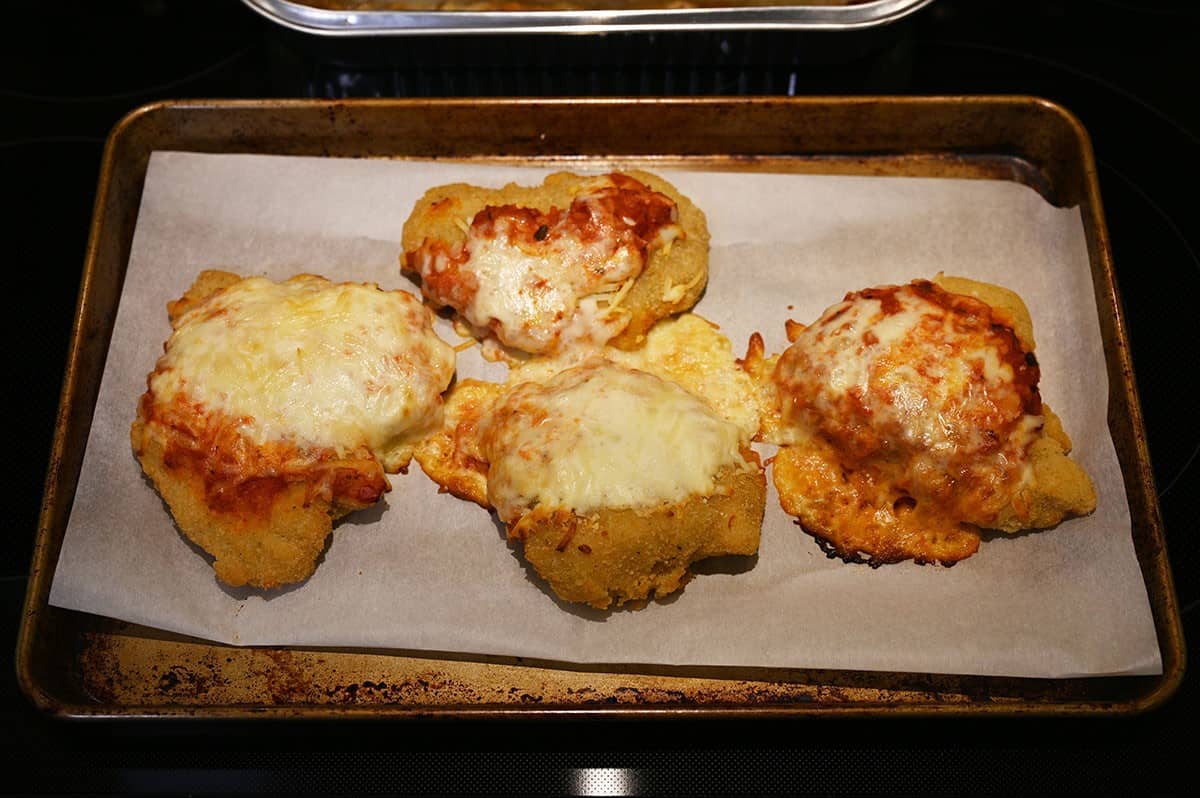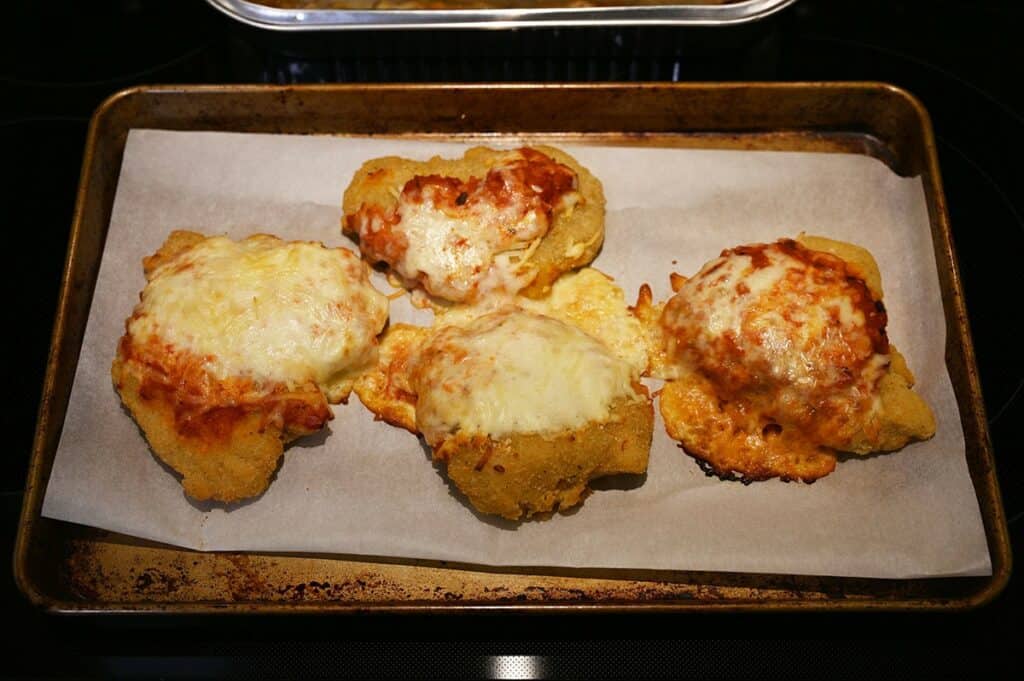 The chicken is hit and miss. We had four chicken breasts in our meal and ate two, one was great and the other was completely tough and inedible. There's not a ton of flavor overall, maybe that's due to the chicken needing sauce and the cheese could be more evenly spread.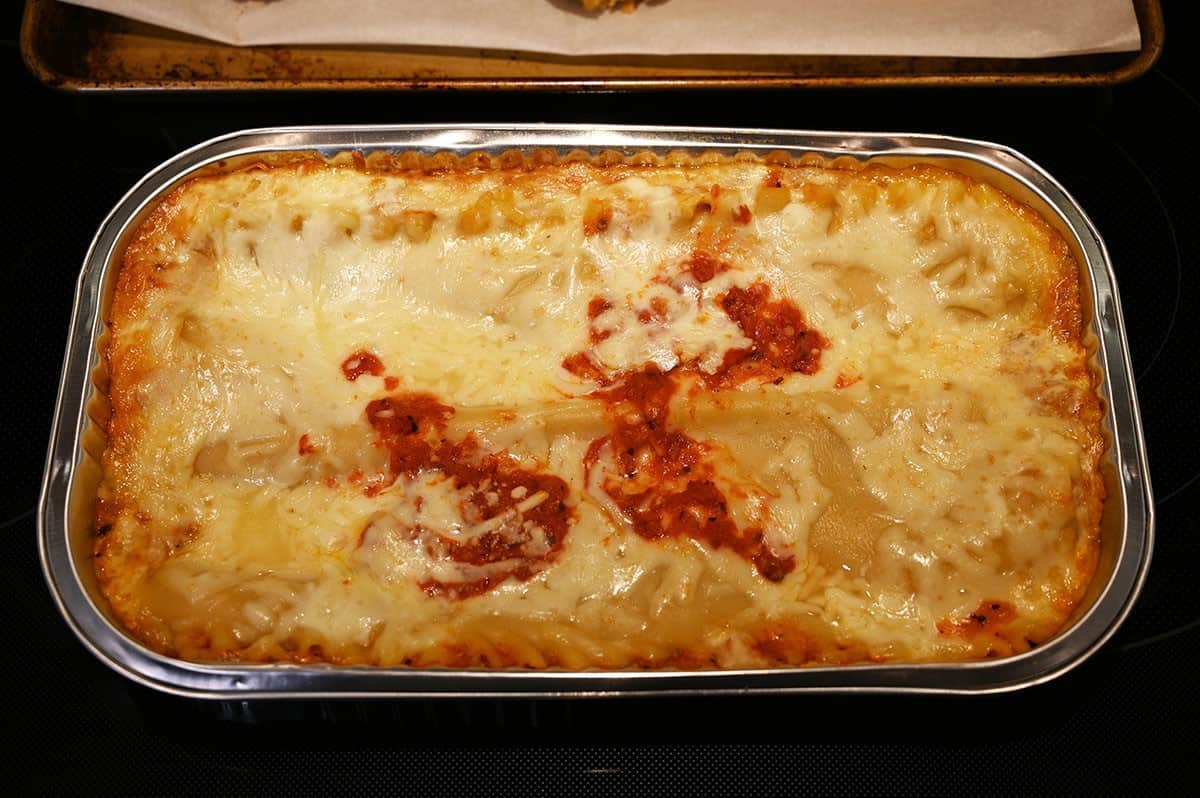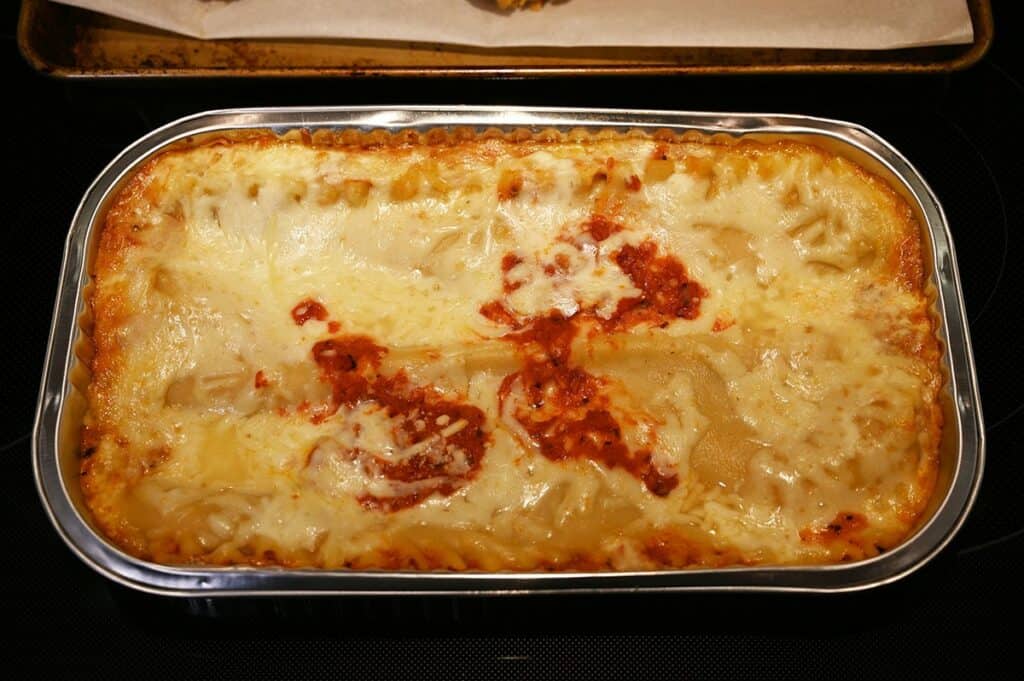 The lasagna is also lacking sauce, it's a very cheesy lasagna, like a cheese-stuffed pasta. You mostly taste the cheese filling due to the scant amount of sauce as well as the sauce not being overly flavorful.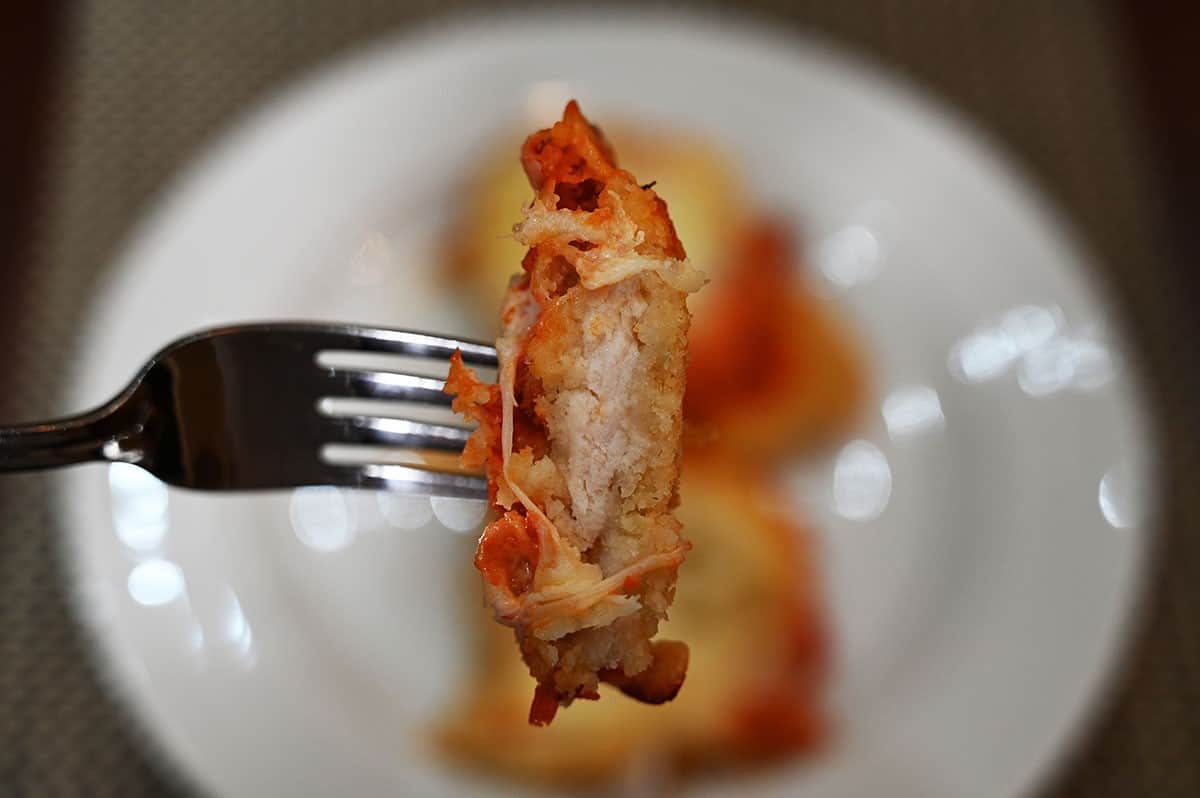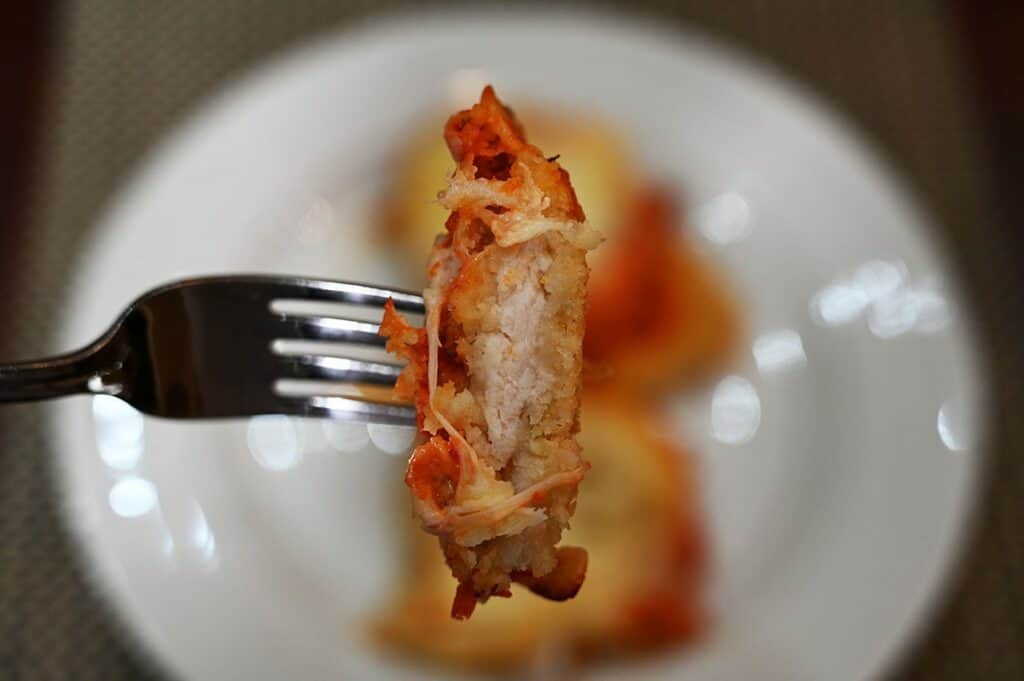 I find the combination of chicken parmigiana and cheese lasagna kind of redundant because there's lots of cheese on the chicken breasts and lots of cheese in the lasagna but not much tomato sauce flavor. This is definitely disappointing compared to homemade.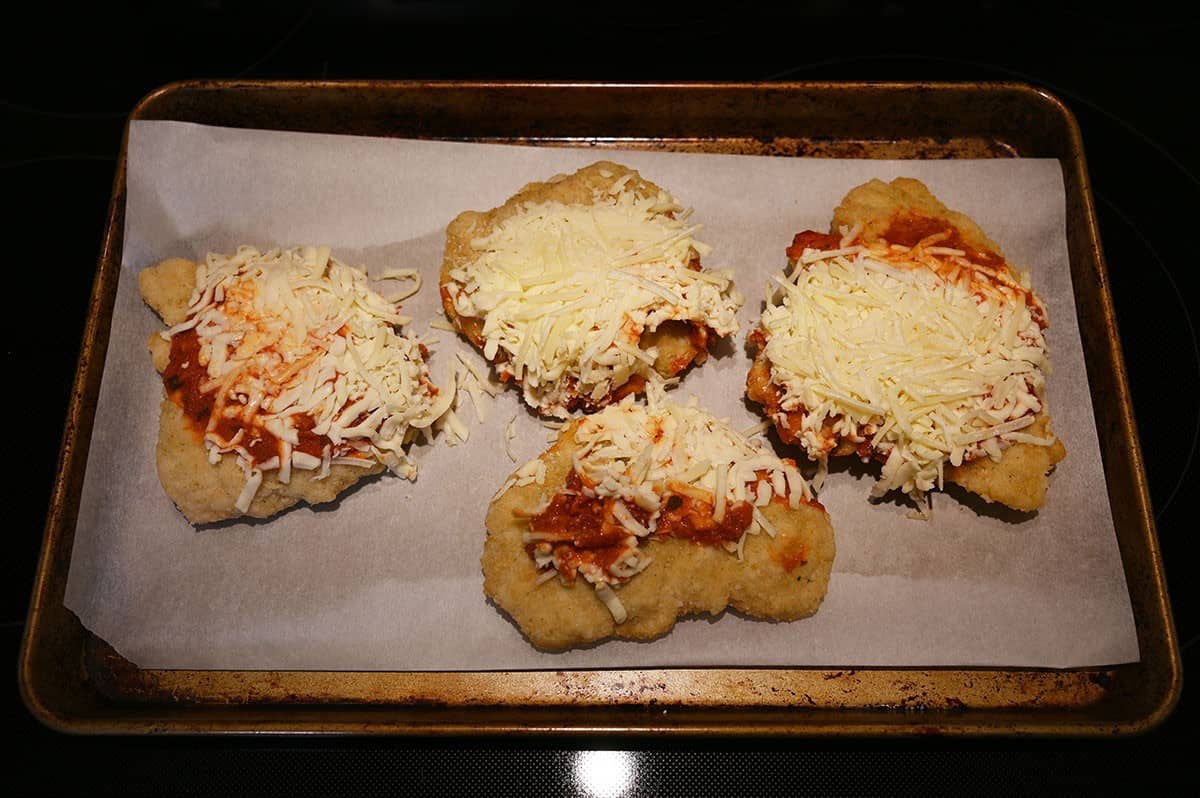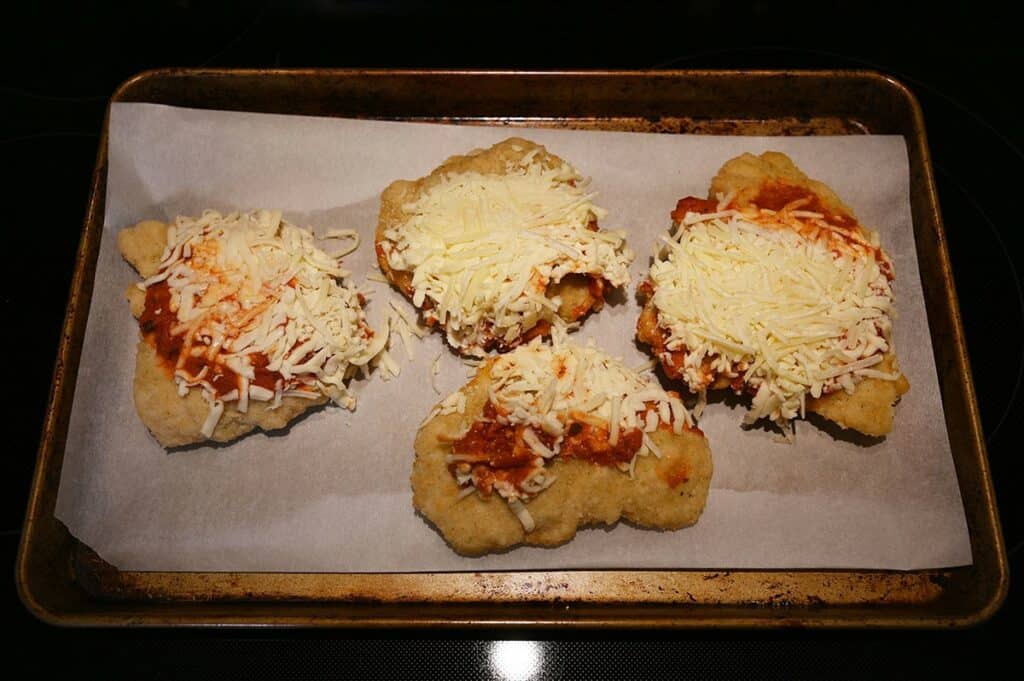 I baked mine in the oven according to the package instructions but I think I'd broil it for a minute or two next time at the end to get the cheese golden brown and crispy.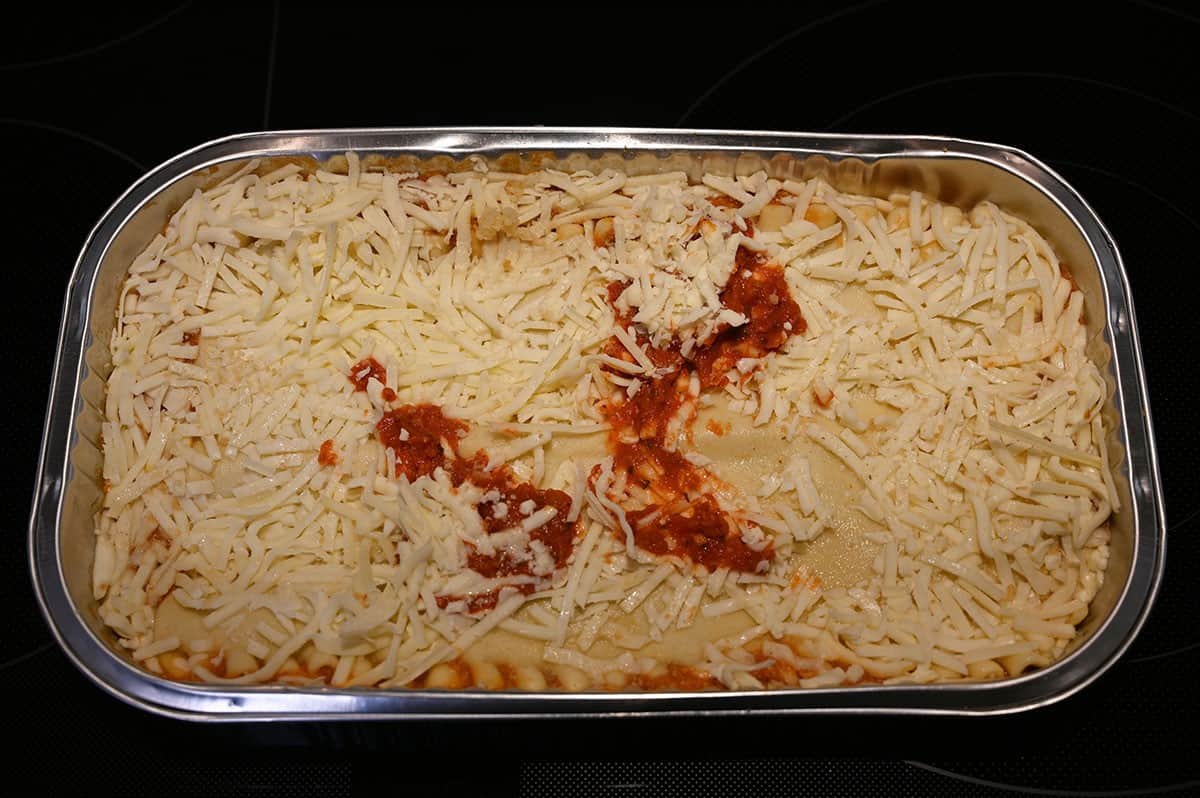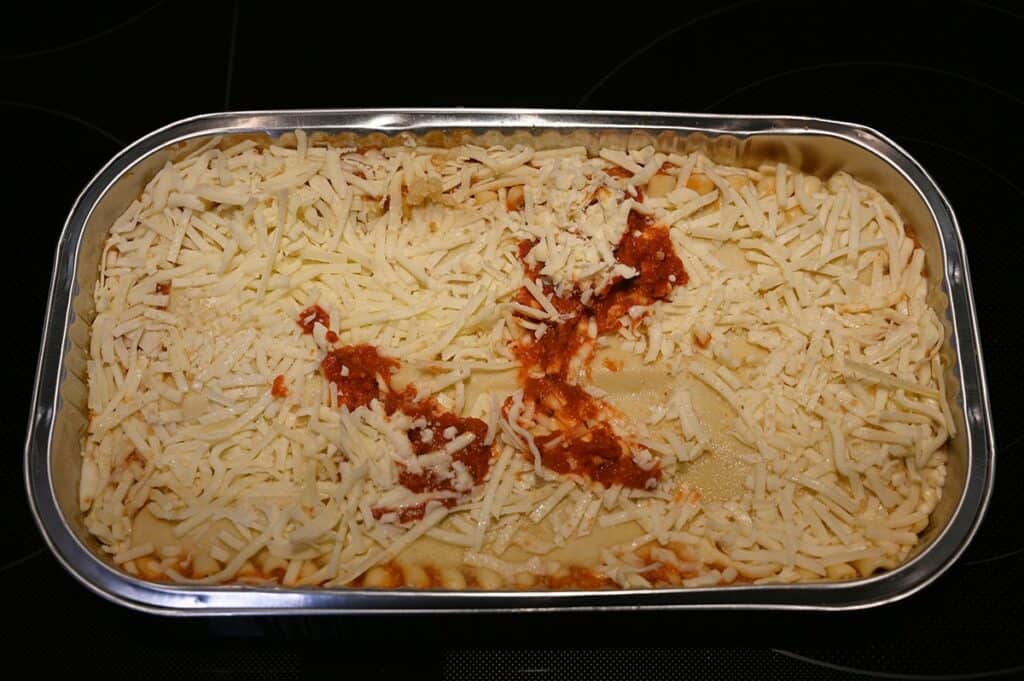 Cost
I paid $21.80 for the meal, which includes the cheese lasagna and four chicken parmigiana breasts. The cost depends on the weight.


Convenience
The meal has a best before date of five days from the date it is packaged on. Although this is previously frozen, I think you could also freeze this if you're not going to eat it right away and defrost it overnight in the fridge.
To heat the Costco Chicken Parmigiana and Cheese Lasagna, preheat the oven to 375 degrees Fahrenheit, place the chicken breasts on a lined baking pan and cover the lasagna with foil, bake the lasagna by itself for 20 minutes, then remove the foil from the lasagna.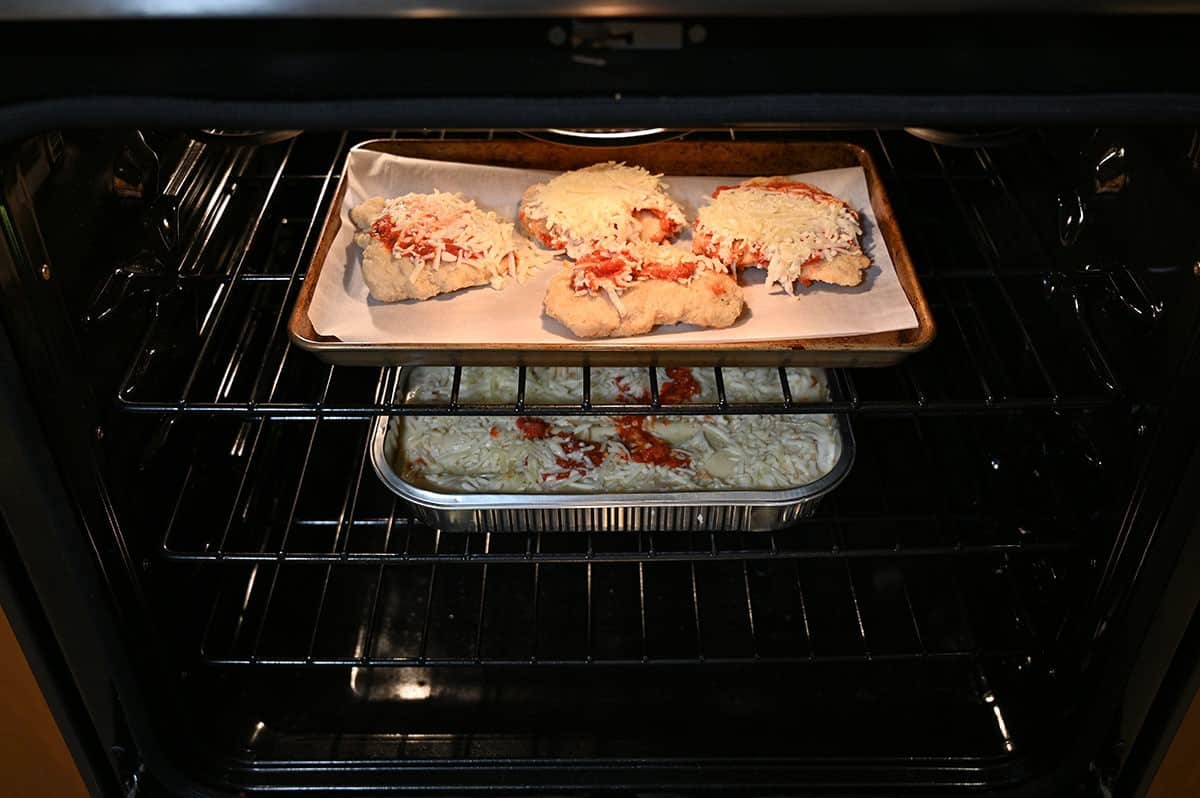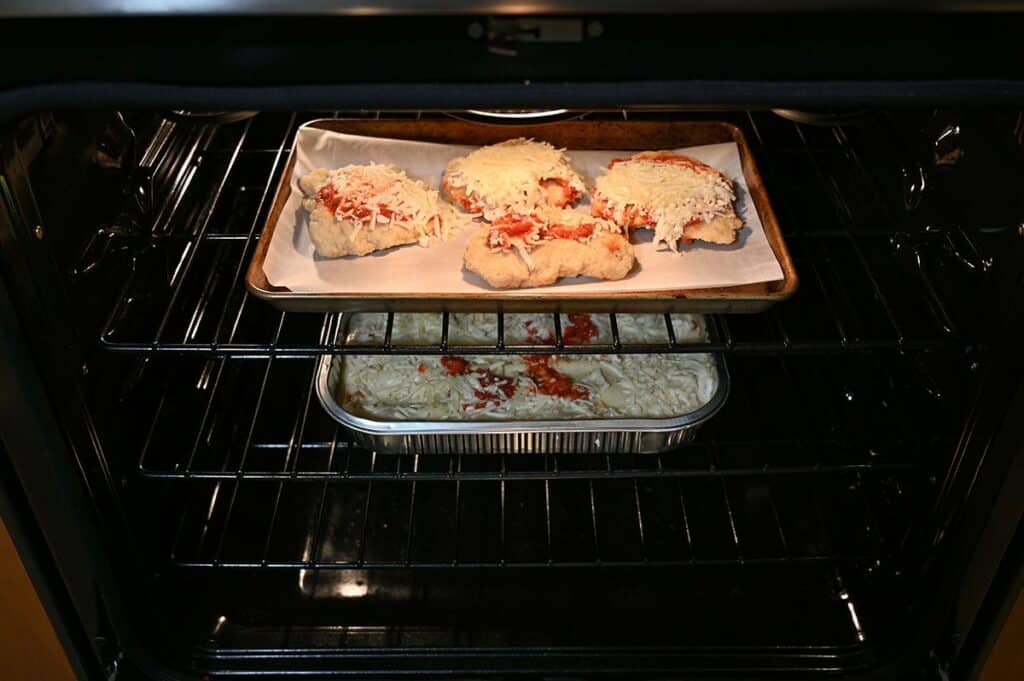 Put both the uncovered lasagna and the chicken into the oven and bake both for 20 minutes. The internal temperature of both the chicken and the lasagna should be at least 165 degrees Fahrenheit before you remove them from the oven.
Making chicken parmigiana and lasagna is not easy! I make chicken parmigiana once a year for Sean's birthday and this Costco version is very convenient by comparison.
Nutrition
Calories
1/8th of the tray contains 320 calories, 12 grams of fat, 55 grams of cholesterol, 830 milligrams of sodium, 32 grams of carbohydrates, two grams of fibre, three grams of sugar and 22 grams of protein. I think most people would eat 1/4th of the tray, so I would double the nutrition facts. This meal has a decent amount of protein and the calories and fat aren't too bad! The sodium is quite high.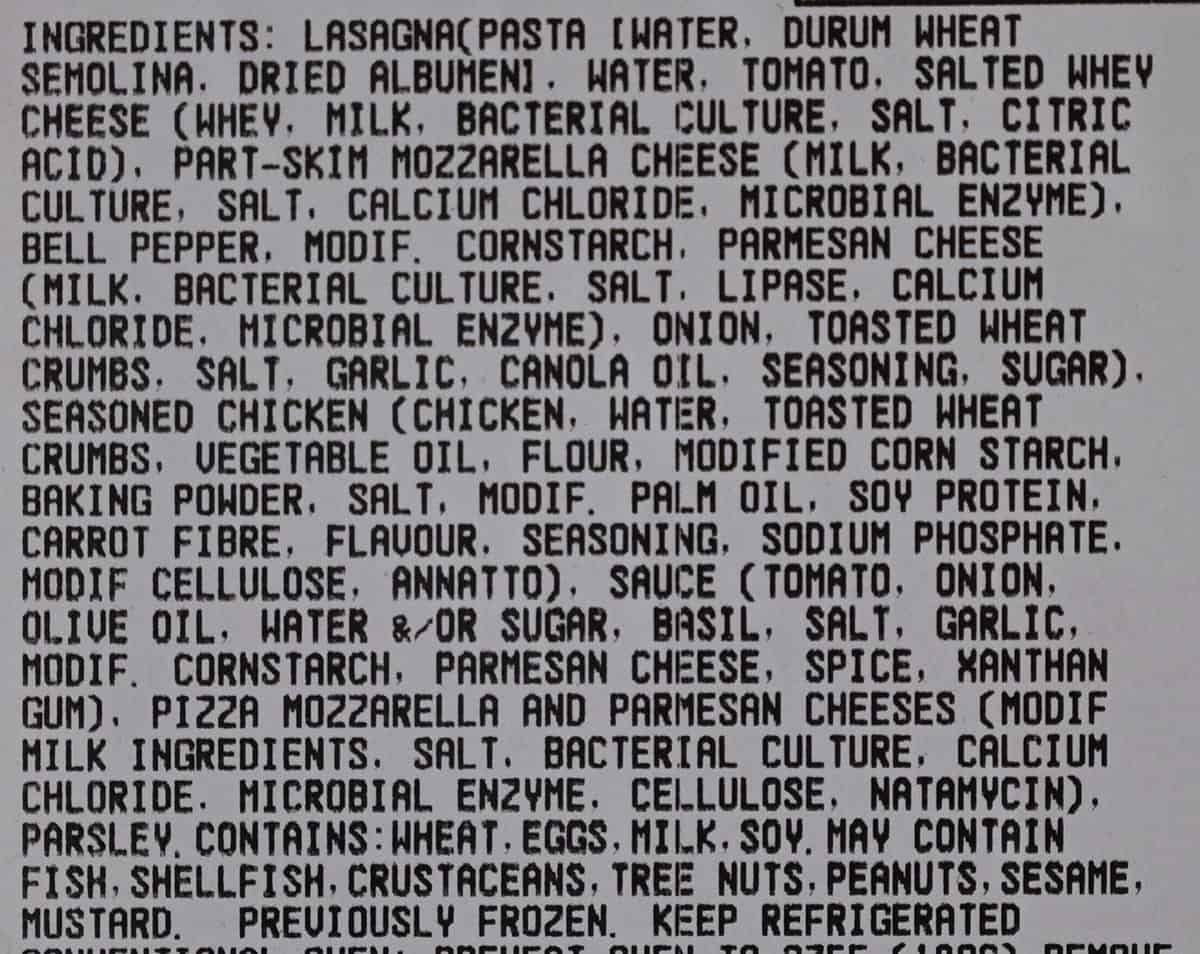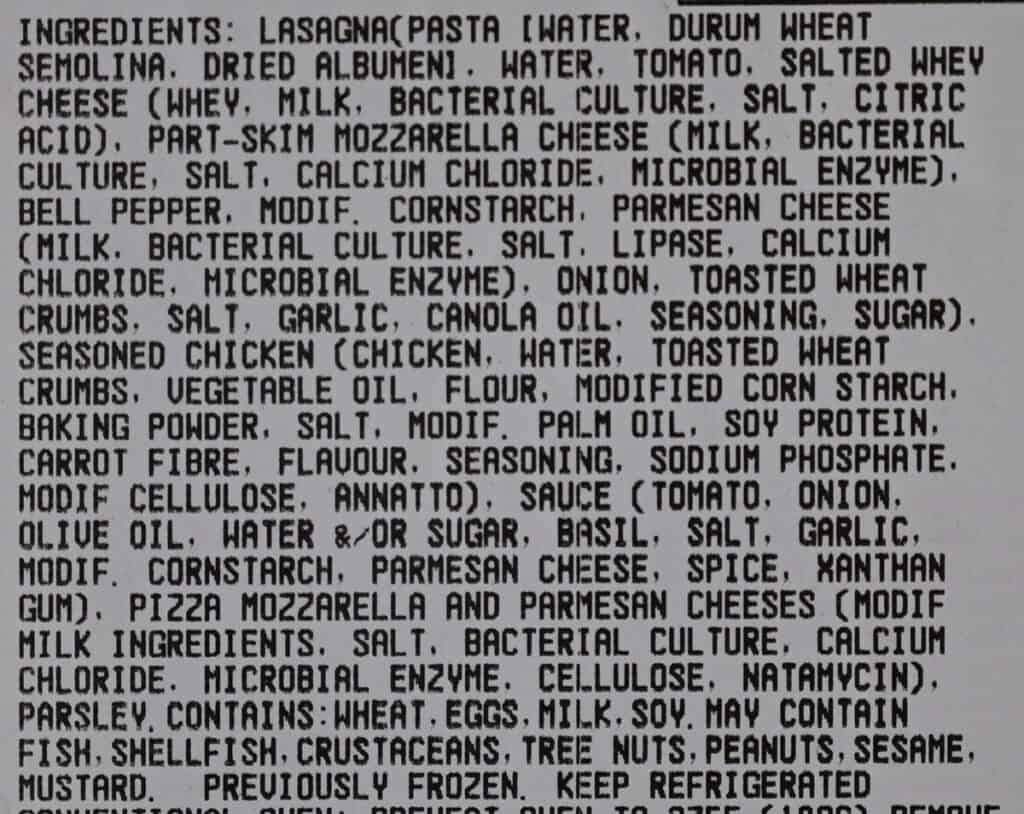 Ingredients
Not gluten-free or dairy-free! Contains wheat, eggs, milk, soy and may contain fish, shellfish, crustaceans, tree nuts, peanuts, sesame and mustard. There are a ton of ingredients listed, including soy protein, palm oil. When I make chicken parmigiana at home there are only a few simple ingredients.
Scoring
Taste: 5/10
Cost: 6/10
Convenience: 8.5/10
Nutrition: 4/10
Overall
Walk on by!
If you're someone who likes chicken parmigiana, this may disappoint. The one chicken breast we tried was great, but the other was really poor quality with a ton of gristle. You couldn't even cut through it. Chicken parmigiana is really hard to pull off though, so I commend Costco for trying!
Have you tried this? What do you think of it?
Ha
---
Please note that this review was not paid for or sponsored by any third party. This product was purchased by Costcuisine for the purpose of producing this review. The opinions in this review are strictly those of Costcuisine. Costcuisine is not affiliated with Costco or any of its suppliers. In the event that Costcuisine receives compensation for a post from the manufacturer of a product or some other third party, the arrangement will be clearly disclosed (including where the manufacturer of a product provides Costcuisine with a free sample of the product).