Do you know what a Bisconie is? It's a combination of a biscotti and a scone. Costco carries a cranberry orange bisconie in the bakery department and this is my first time trying them. Find out below if these bisconie from Costco are worth picking up for your next tea-time treat!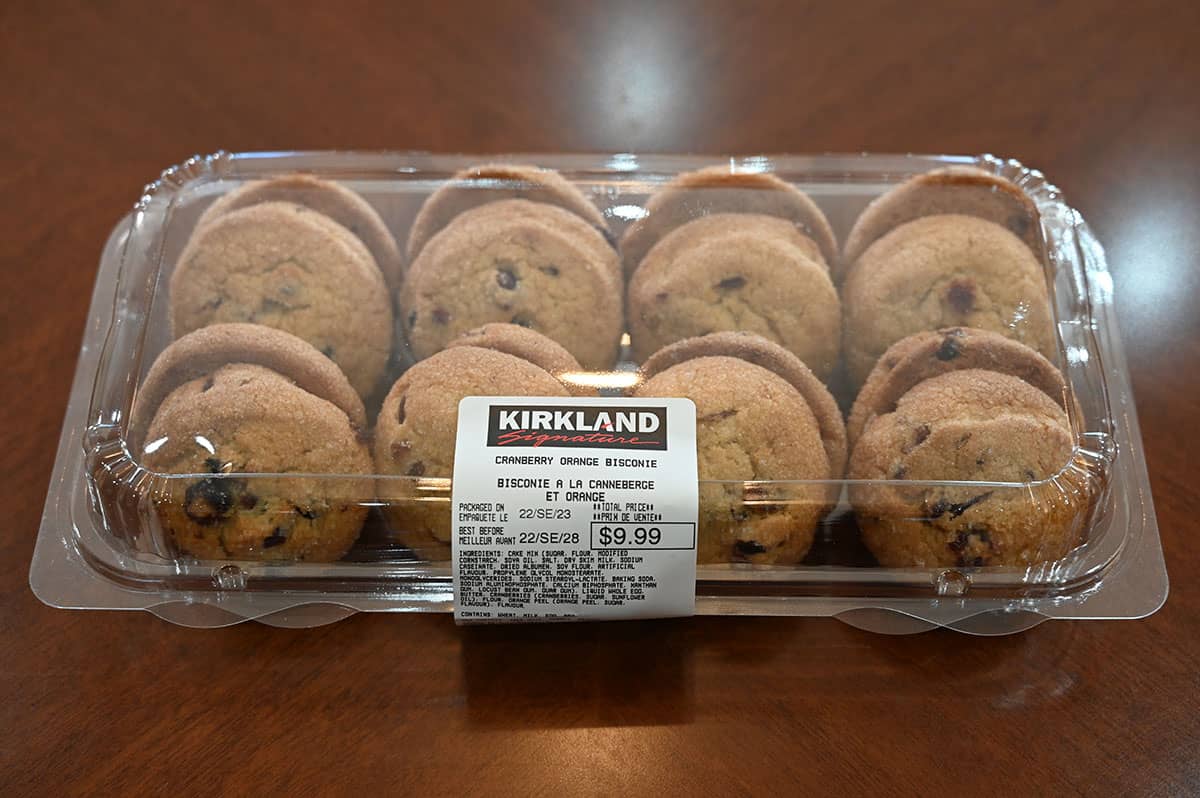 I'm so happy to be doing a new Kirkland Signature bakery item review! I love it when the Costco bakery department comes out with new yummy looking baked goods like these cranberry orange bisconie.
Other bakery items I love from Costco are the Kirkland Signature Raspberry Crumble Cookies, Kirkland Signature Tuxedo Cake, Kirkland Signature Tiramisu Cake, Kirkland Signature Pumpkin Pie, Kirkland Signature Ginger Cookies and Kirkland Signature Palm Leaves.
Location in Store
You can find the bisconie in the bakery section at Costco. The item number is 18291.
Taste
I absolutely love the cranberry orange bisconie from Costco and totally recommend them! I know they're supposed to be a hybrid between a scone and a biscotti but they taste like a cookie muffin to me.
Biscotti are usually very hard and these are soft, scones are crumbly but the bisconie aren't, that's why I feel they're like a cookie muffin. The texture is soft and airy on the inside, a bit crunchy and golden brown on the outside.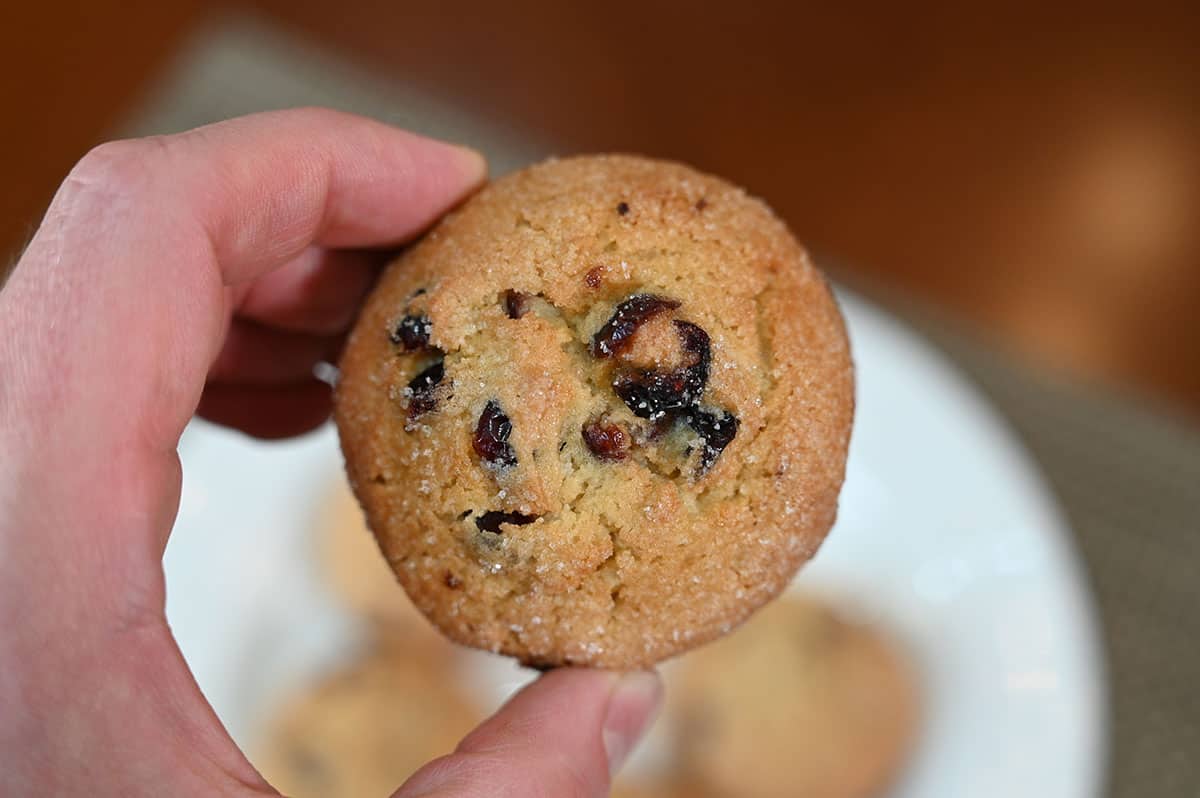 The cranberry and orange flavor is sweet and slighty tart and overall really delicious. I think Costco nailed it when deciding the bisconie should be cranberry orange flavor. Although these are a perfect breakfast treat I think they'd also be perfect for morning or afternoon coffee/tea or even dessert.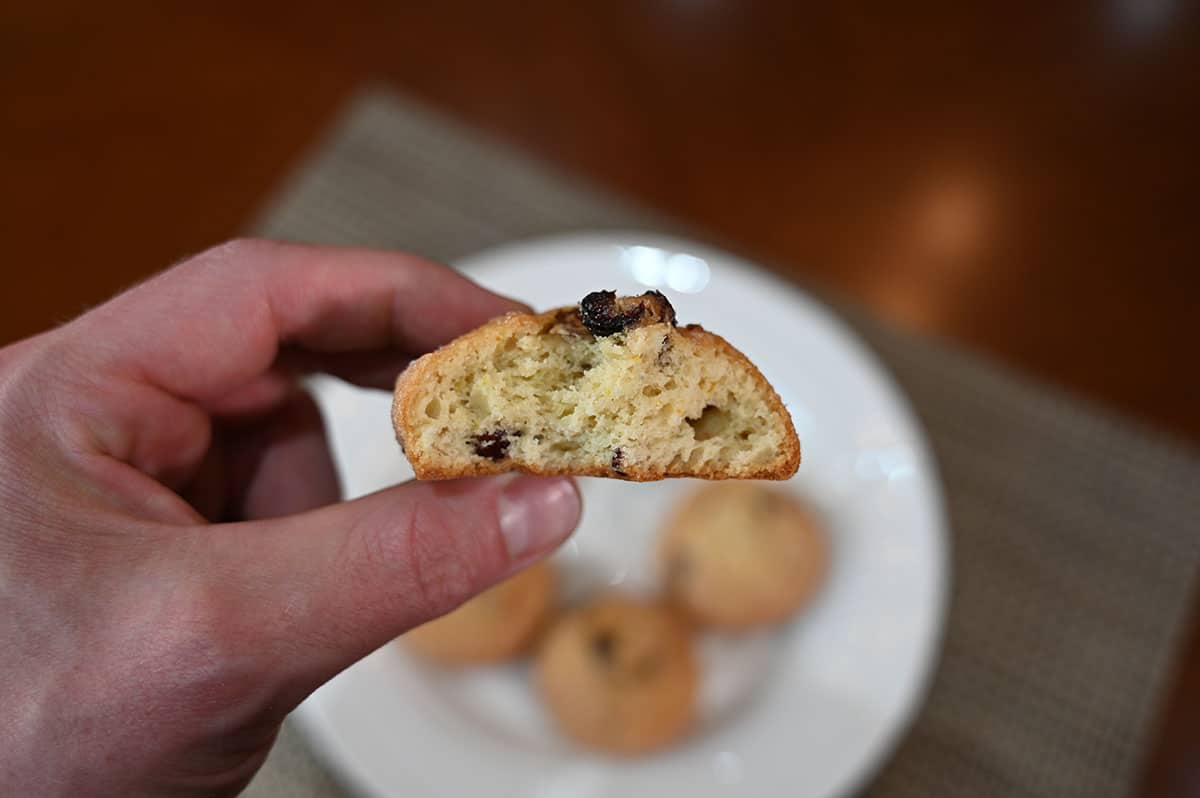 Cost
The packahe comes with 16 bisconie and costs $9.99 Canadian, which I know doesn't seem super cheap but one bisconie is pretty big and they're also darn tasty!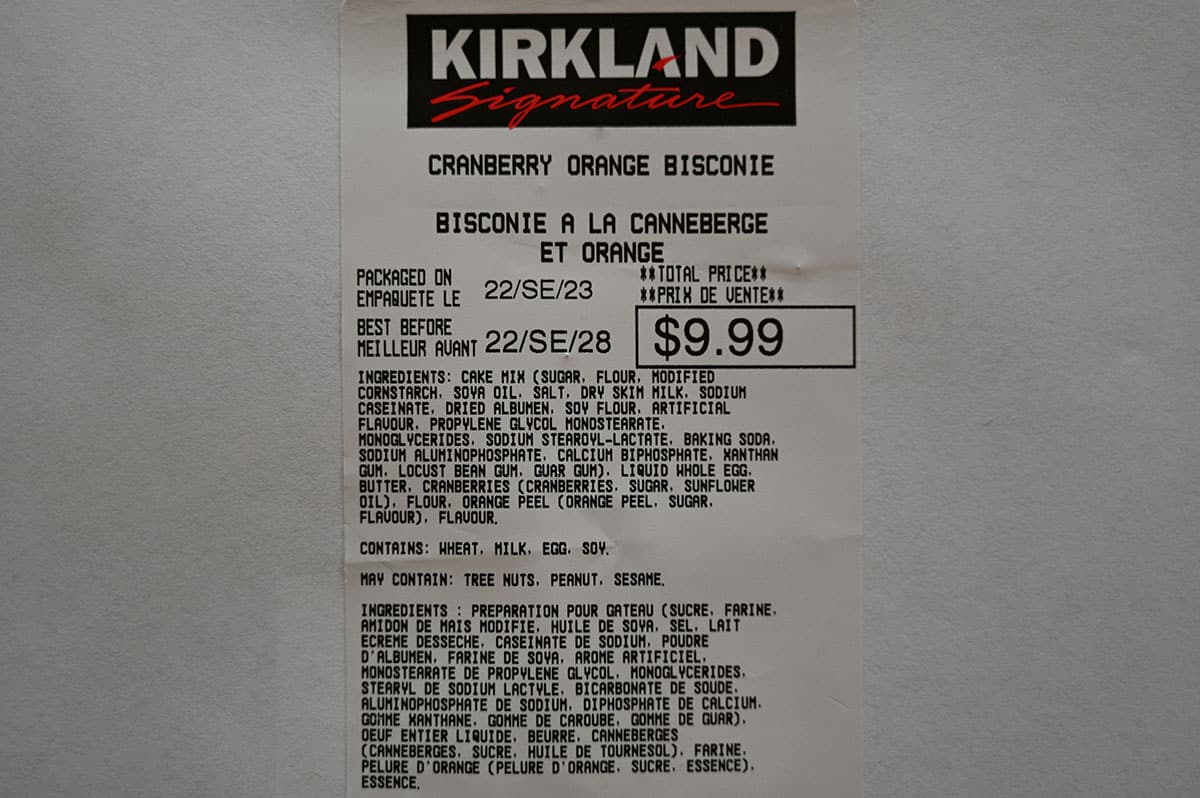 Convenience
The Costco bisconie come in a plastic resealable container and the best before date is five days from the date I purchased the bisconie. I can say these freeze well because I froze my bisconie right after I tried one fresh.
These bisconie are perfect for a sweet breakfast treat to go with coffee or tea, a snack or even dessert.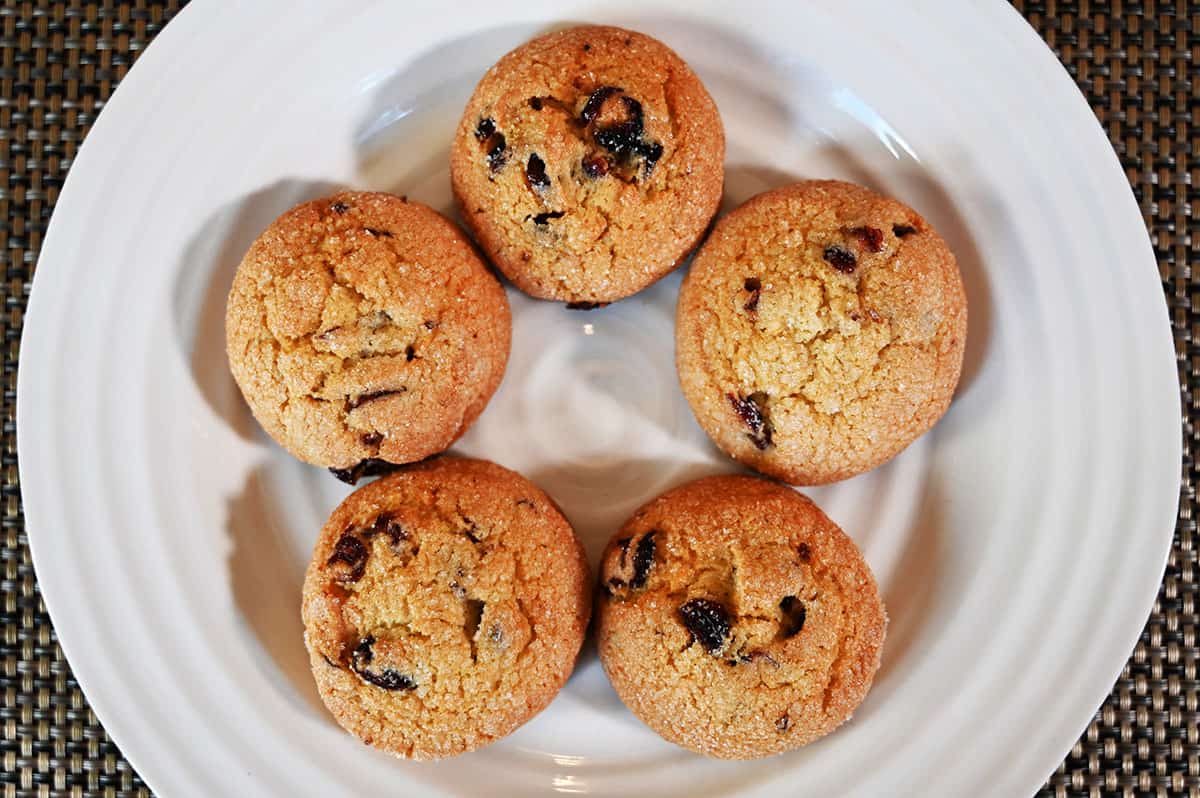 Nutrition
Calories
One bisconie has 190 calories, seven grams of fat, 30 grams of carbohydrates, zero grams of fibre, 18 grams of sugar and 160 milligrams of sodium. That's actually less calories, fat and sugar than I thought there would be!
Ingredients
The ingredients list has pretty much what I'd expect to see with a few unnecessary, disappointing ingredients. For example, soy flour, soya oil and and artificial flavor. The bisconie contain wheat, milk, eggs and soy and may contain tree nuts, peanuts and sesame.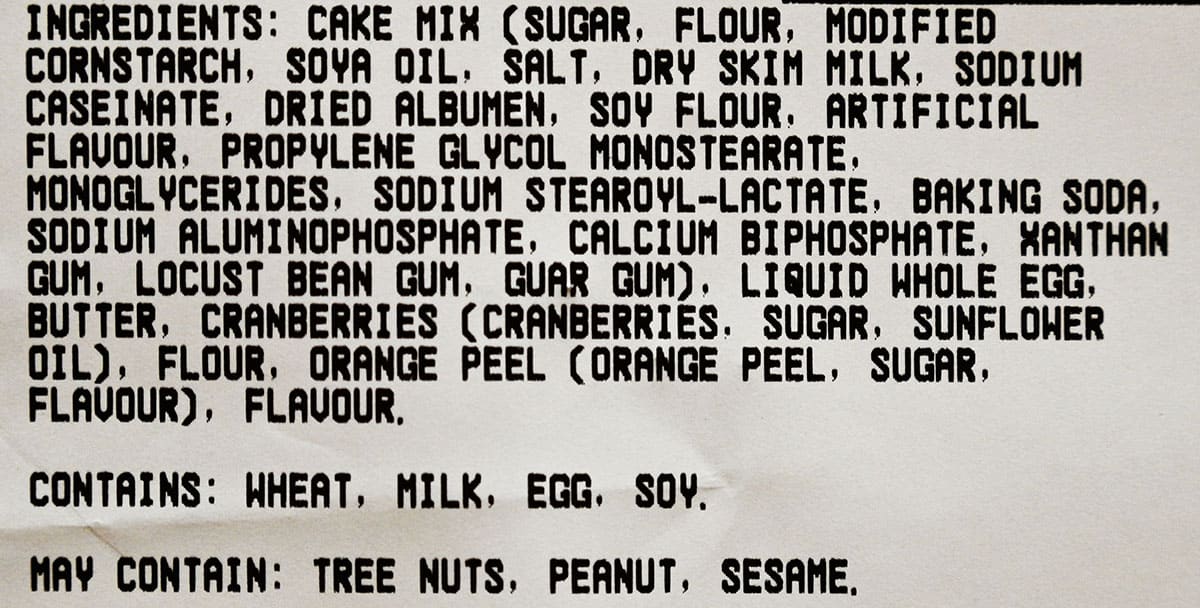 Scoring
Taste: 9/10
Cost: 8/10
Convenience: 10/10
Nutrition: 0/10
Overall
Must buy!
I really like the Costco Bisconie and totally recommend picking them up to try for a sweet treat.
Who else loves the Costco Bisconi?
---
Please note that this review was not paid for or sponsored by any third party. This product was purchased by Costcuisine for the purpose of producing this review. The opinions in this review are strictly those of Costcuisine. Costcuisine is not affiliated with Costco or any of its suppliers. In the event that Costcuisine receives compensation for a post from the manufacturer of a product or some other third party, the arrangement will be clearly disclosed (including where the manufacturer of a product provides Costcuisine with a free sample of the product).