For some reason, I always associate goat cheese with fine dining/luxury cuisine. I'm not really sure why, but it seems like it shows up frequently on menus at fancy restaurants! It has a mild, tangy, creamy flavor and pairs well with a number of other foods. I was curious to find out if the Kirkland Signature Goat Cheese is another example of Costco offering an excellent version of a food that's normally expensive at a great price.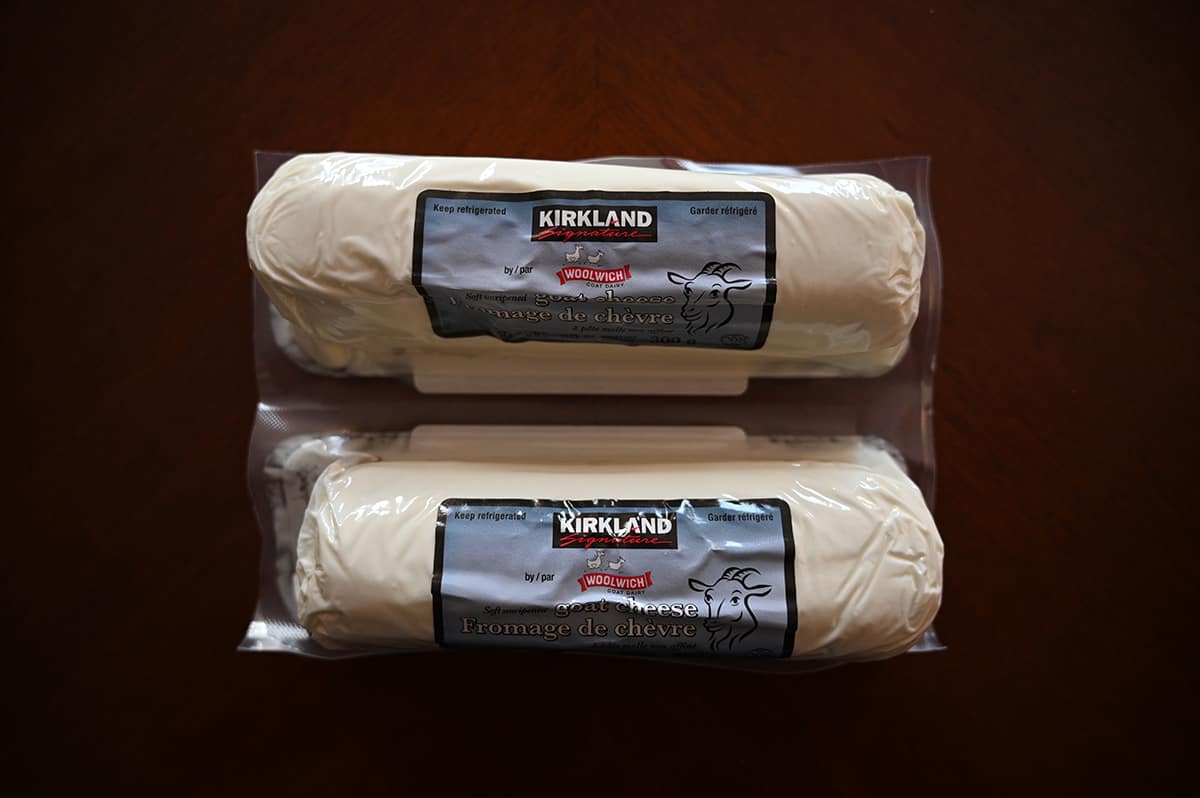 Goat cheese isn't something we have often in our house but I always enjoy it when we have it out. My husband was the one who picked up this Costco Kirkland Signature Goat Cheese and I used it in a salad.
Other cheese products from Costco I've tried are the Kirkland Signature Double Creme Brie, Saputo Mozzafina Di Latte, Boursin Cheese, Kirkland Signature Strawberry Cream Cheese, Kirkland Signature Manchego Cheese, Tipiak French Cheese Bites, La Terra Fina Queso Dip with Cheddar and the Olivieri Skillet Gnocchi.
Location in Store
You can find the goat cheese in the refrigerated deli section at Costco, near all the other cheeses, dips and cold-cut meats. The item number is 432063.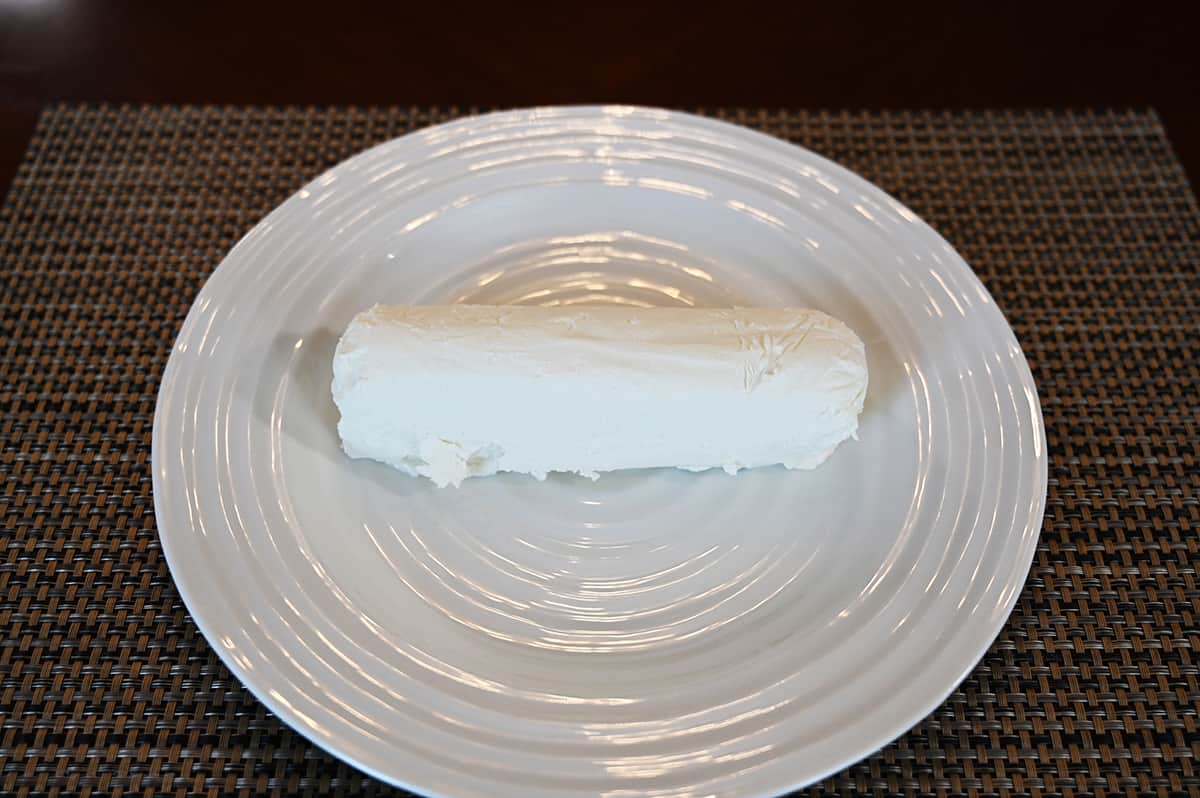 Taste
This is super yummy, the texture is thick, creamy and smooth. I do wish the texture was a bit more crumbly because I find it really wet and globby but it's still delicious.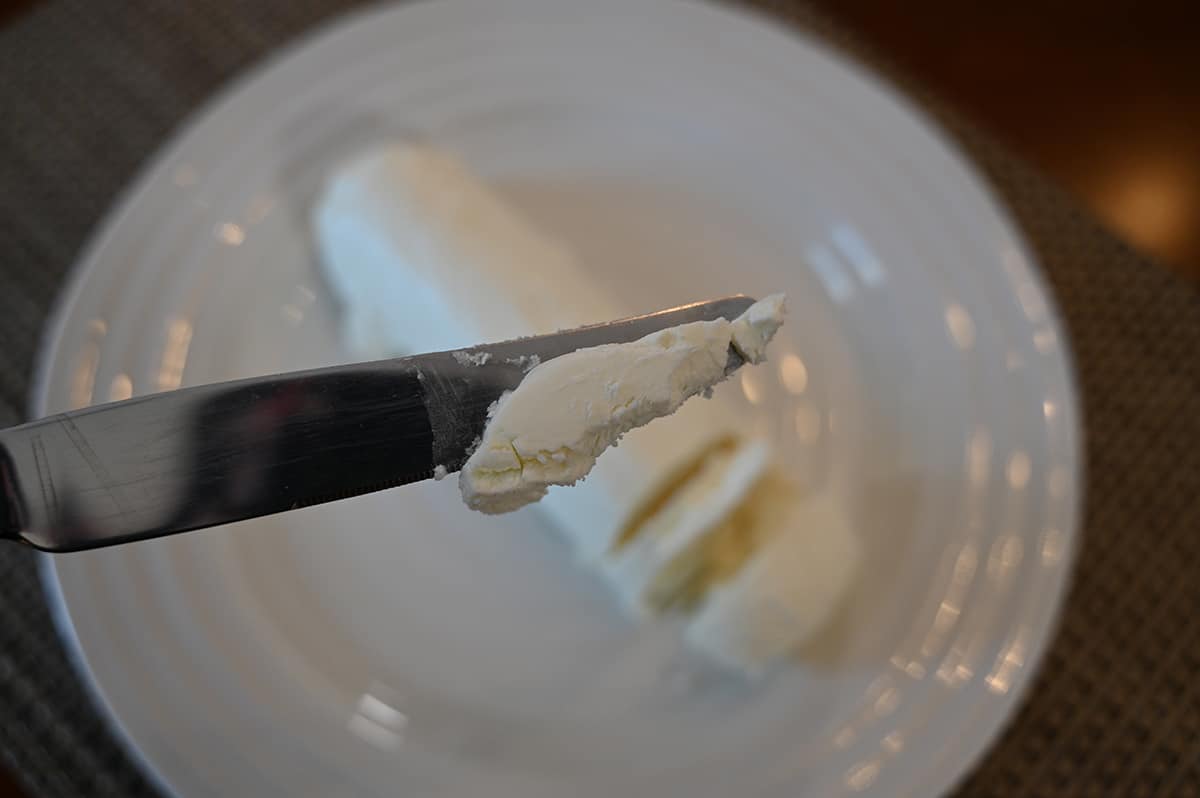 The flavor of the cheese is very salty and also really tangy! It reminds a bit like cream cheese but not quite exactly the same. It's easy to spread so it can be put on a bagel or crackers but is also easy to break off in hunks and throw in a salad.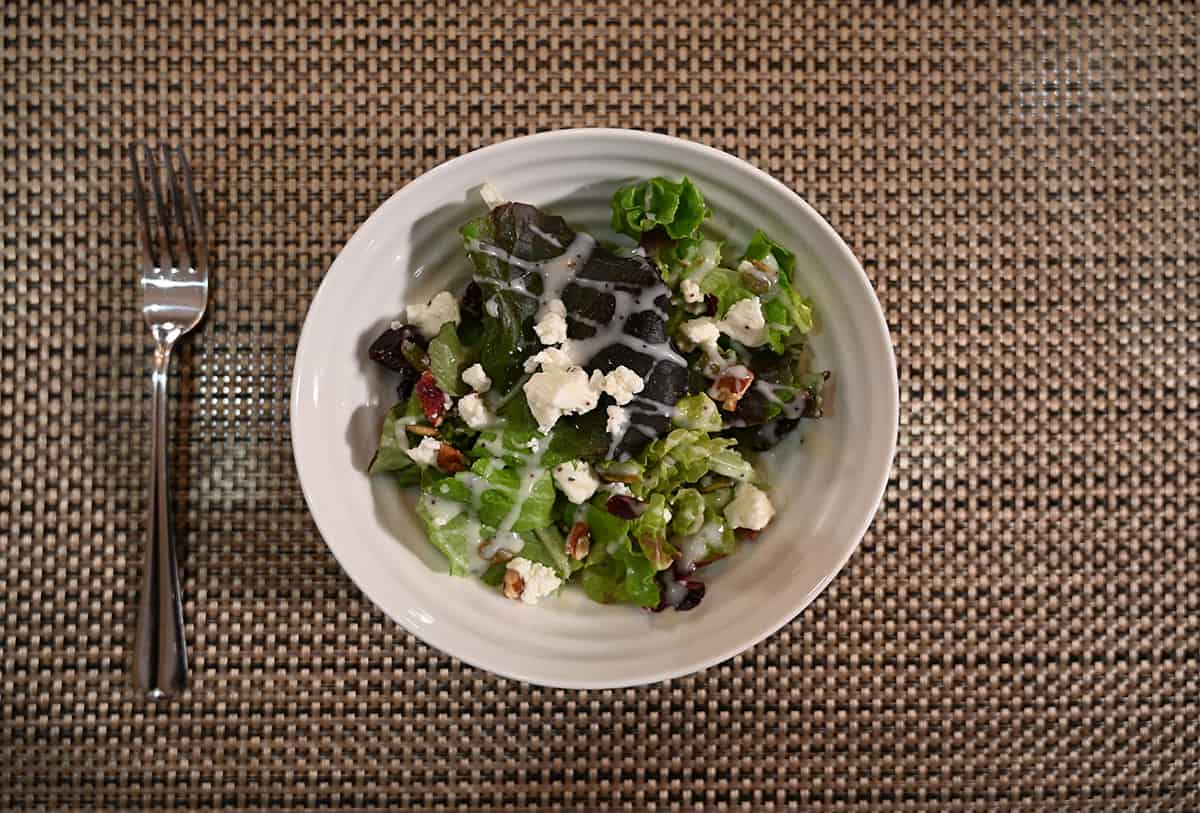 We used the goat cheese in a salad with mixed greens, the Costco Kirkland Signature Snacking Pecans, dried cranberries and a poppyseed dressing. I think next time I'd throw some purple onion in.
Cost
The goat cheese comes in a two-pack and costs $10.69 Canadian at Costco, which is reasonable for so much! Each roll of goat cheese weighs 300 grams.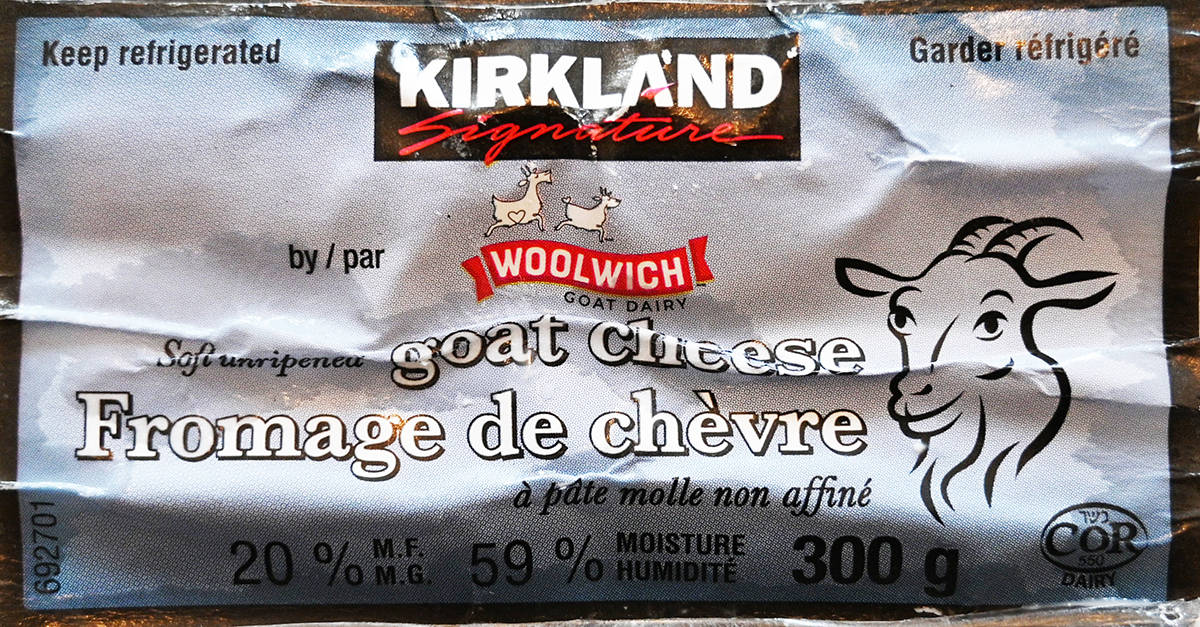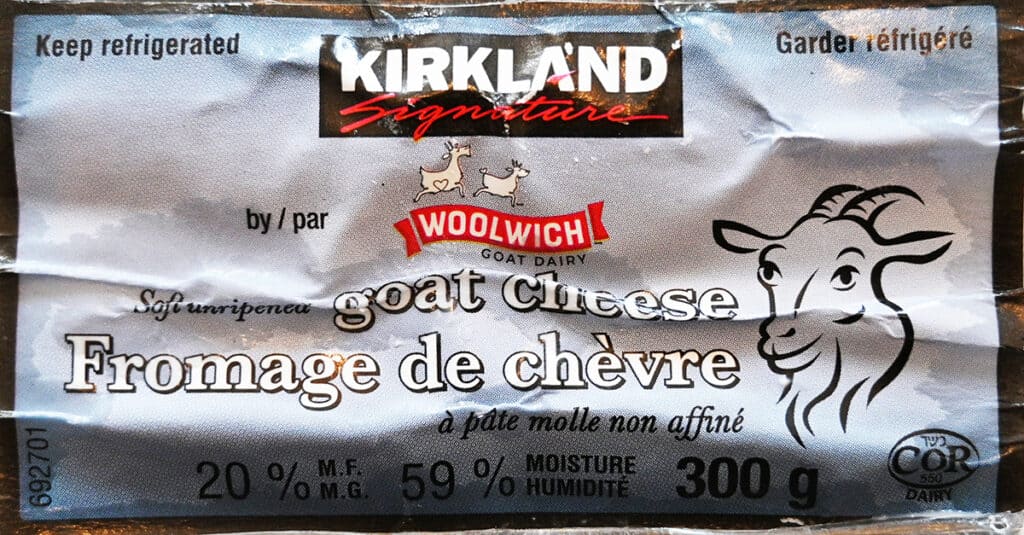 Convenience
One thing I don't love about the goat cheese is once the roll is opened there's no way to reseal it.. We are storing the open roll in a ziplock bag in the fridge. The cheese is a product of Canada and the best-before date is three months from when we purchased the cheese. I imagine once opened it definitely doesn't last three months.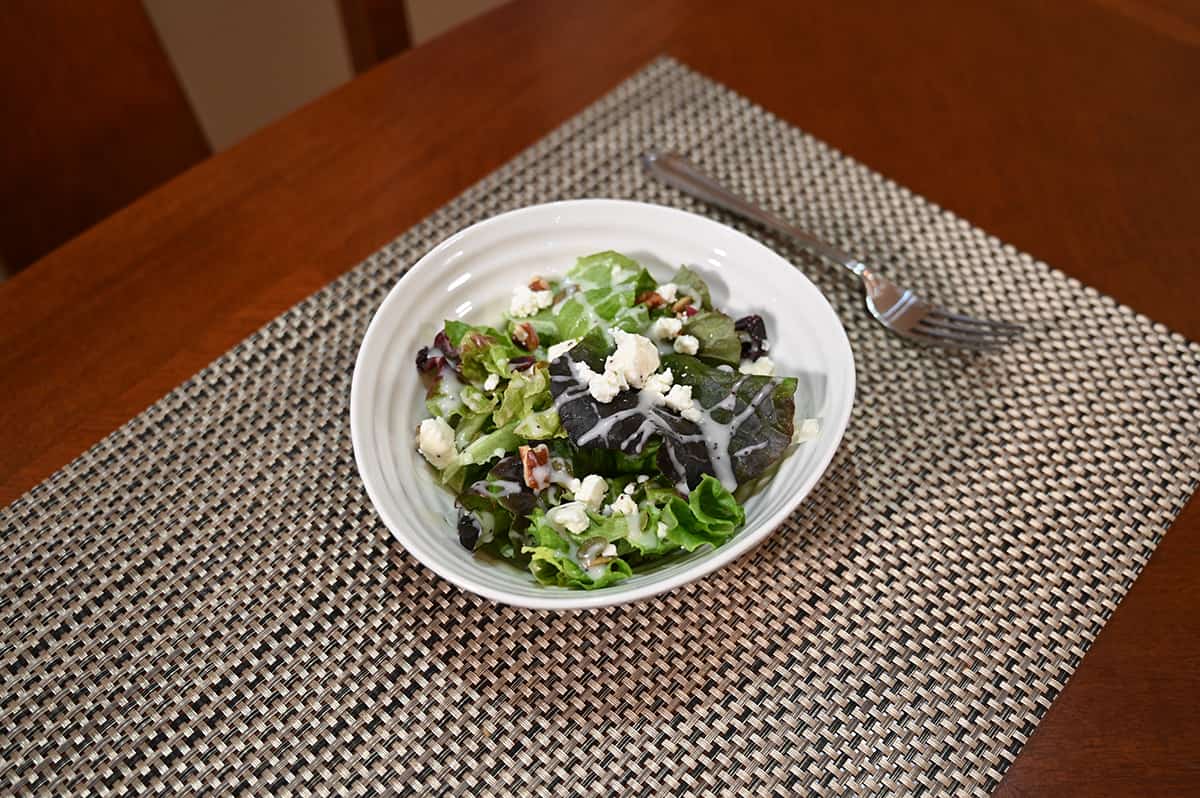 Goat cheese pairs well with so many other foods like honey, tomatoes with olive oil, salads and pasta dishes, on pizza or with nuts and fruit.
Nutrition
Calories
Two tablespoons of goat cheese contain 80 calories, six grams of fat, one gram of carbohydrates, zero grams of fibre, zero grams of sugar, five grams of protein, and 90 milligrams of sodium. I'm surprised that there isn't more sodium in two tablespoons because it tastes quite salty. 90 milligrams is not all that much sodium compared to other cheeses.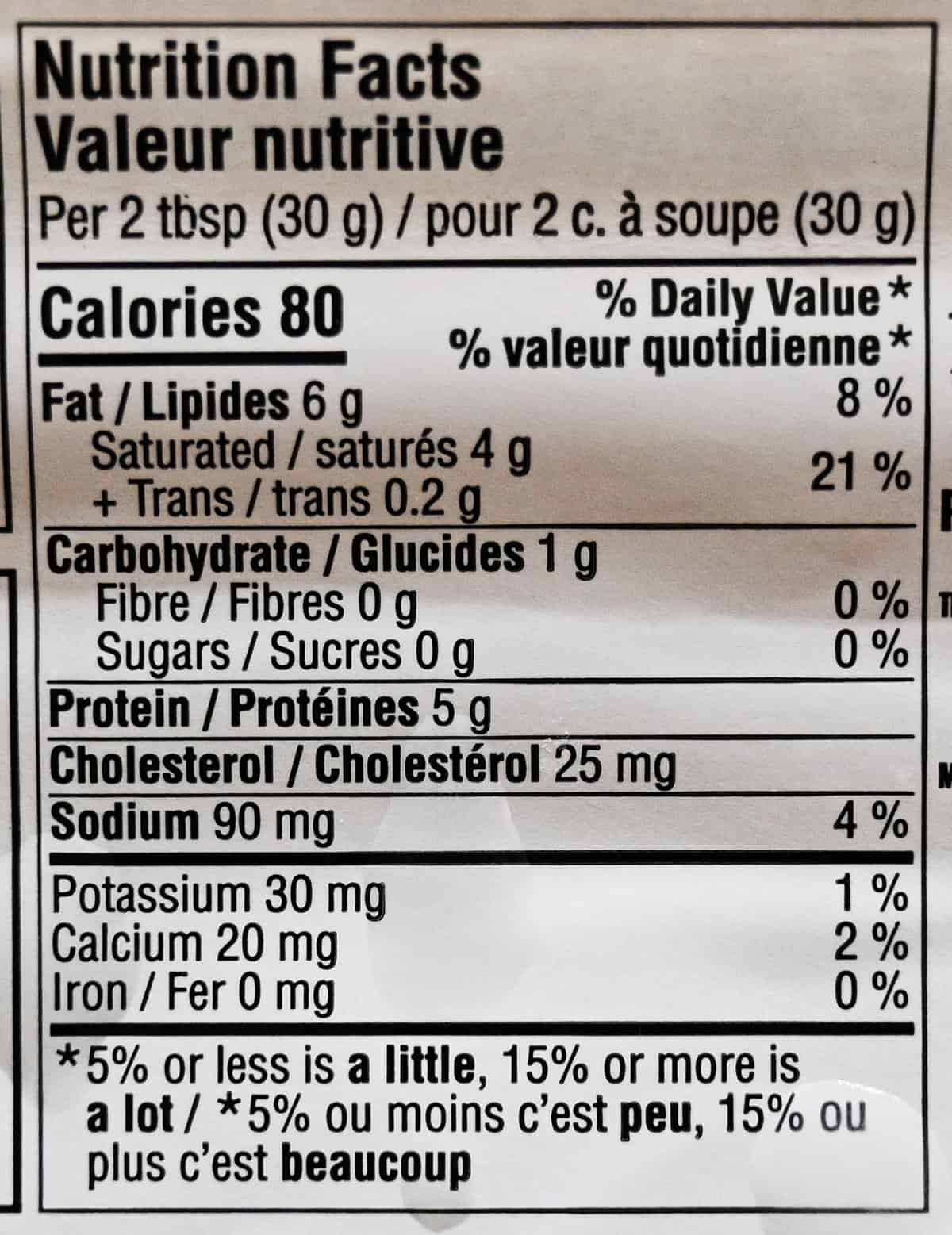 Ingredients
There isn't much to say about the short ingredients list. The goat's milk is pasteurized so pregnant women can enjoy this! Also, a lot of individuals who are lactose intolerant find they can tolerate goat's milk without any issues.

Scoring
Taste: 9.5/10 (I wish it were slightly more crumbly).
Cost: 9/10
Convenience: 10/10
Nutrition: 7/10
Overall
Must buy!
If you like goat cheese the Kirkland Signature is really cheap for so much cheese and very tasty!
What's your favorite way to use goat cheese?
---
Please note that this review was not paid for or sponsored by any third party. This product was purchased by Costcuisine for the purpose of producing this review. The opinions in this review are strictly those of Costcuisine. Costcuisine is not affiliated with Costco or any of its suppliers. In the event that Costcuisine receives compensation for a post from the manufacturer of a product or some other third party, the arrangement will be clearly disclosed (including where the manufacturer of a product provides Costcuisine with a free sample of the product).