One of my favorit salads (if you can call it a salad) is Caprese salad and mozzarella is a key ingredient. I'm excited to try the Costco Saputo Mozzafina Di Latte in my Caprese salad, find out if I recommend this cheese from Costco below!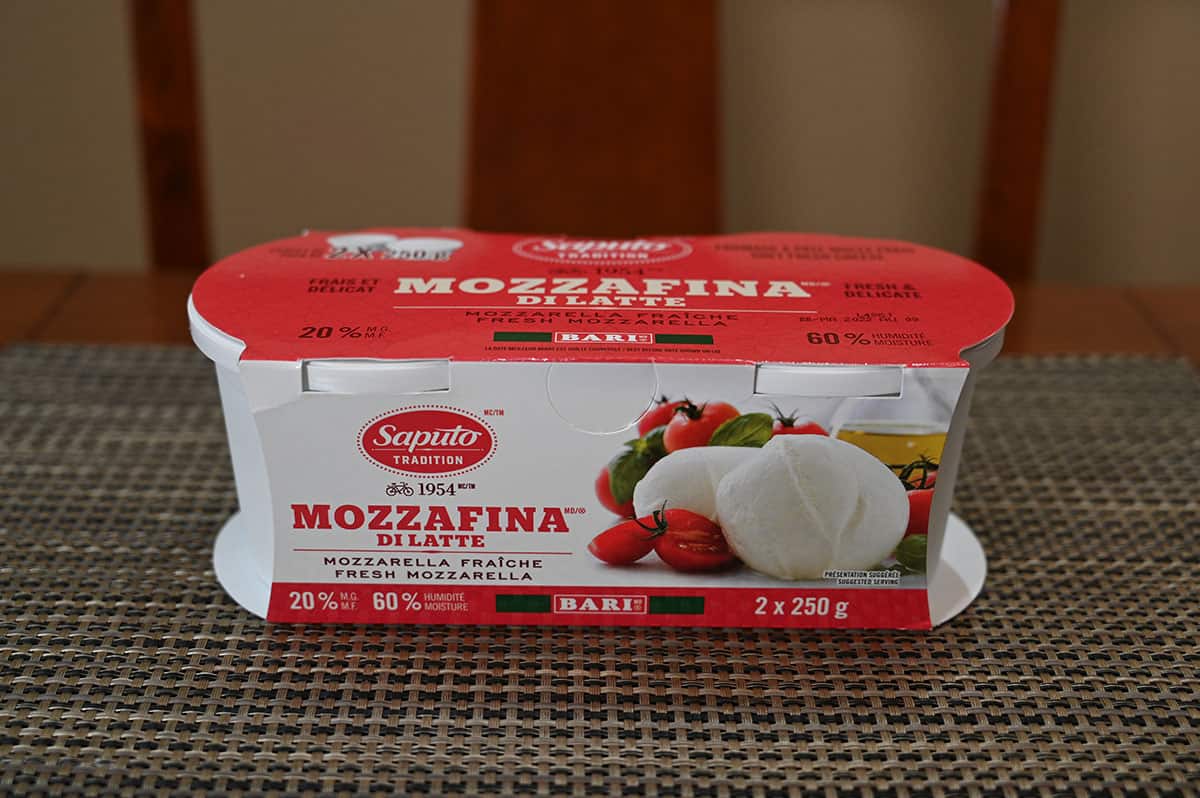 I love mozzarella in salads and on pizza so I picked up the Costco Saputo Mozzafina Di Latte to review and use in a Caprese salad!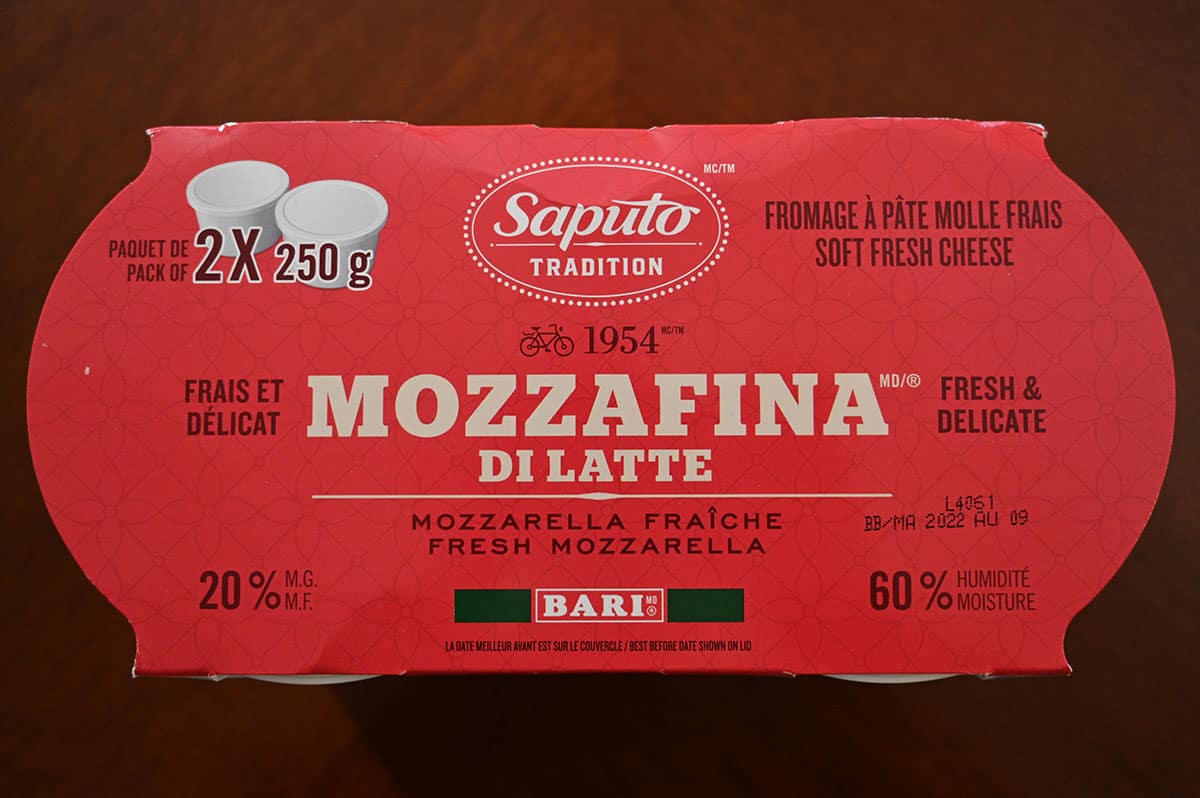 Other cheesy foods from Costco I like are the Kirkland Signature Manchego Cheese, Boursin Cheese, Kirkland Signature Four Cheese and Spinach Manicotti, Kirkland Signature Tex Mex Shredded Cheese, Bothwell Cheese Variety Pack, Kirkland Signature Strawberry Cream Cheese and the Kirkland Signature Cheese Buns.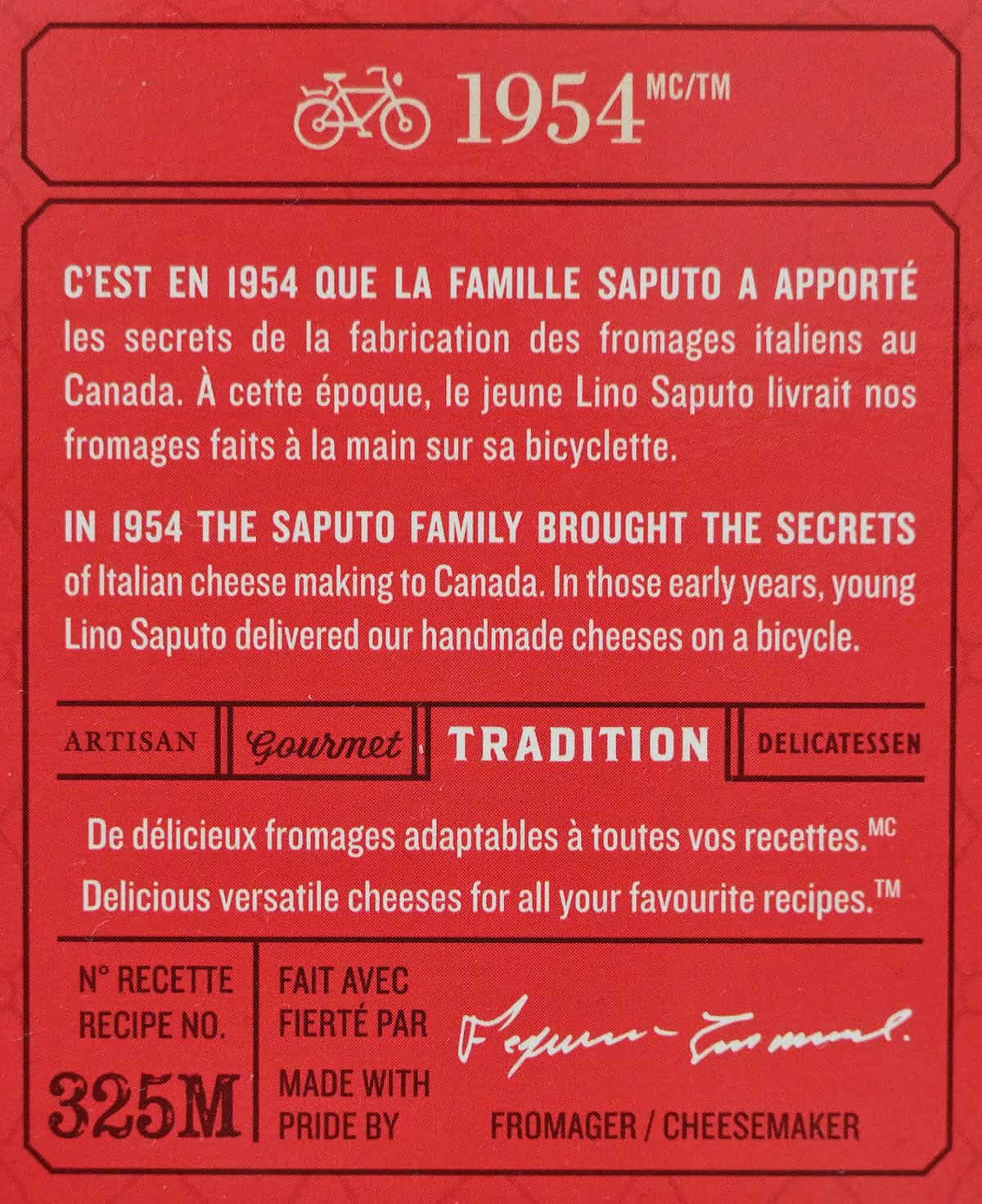 Location in Store
You can find this in the refrigerated deli section near the deli meats, dips and other cheeses. The item number is 200021.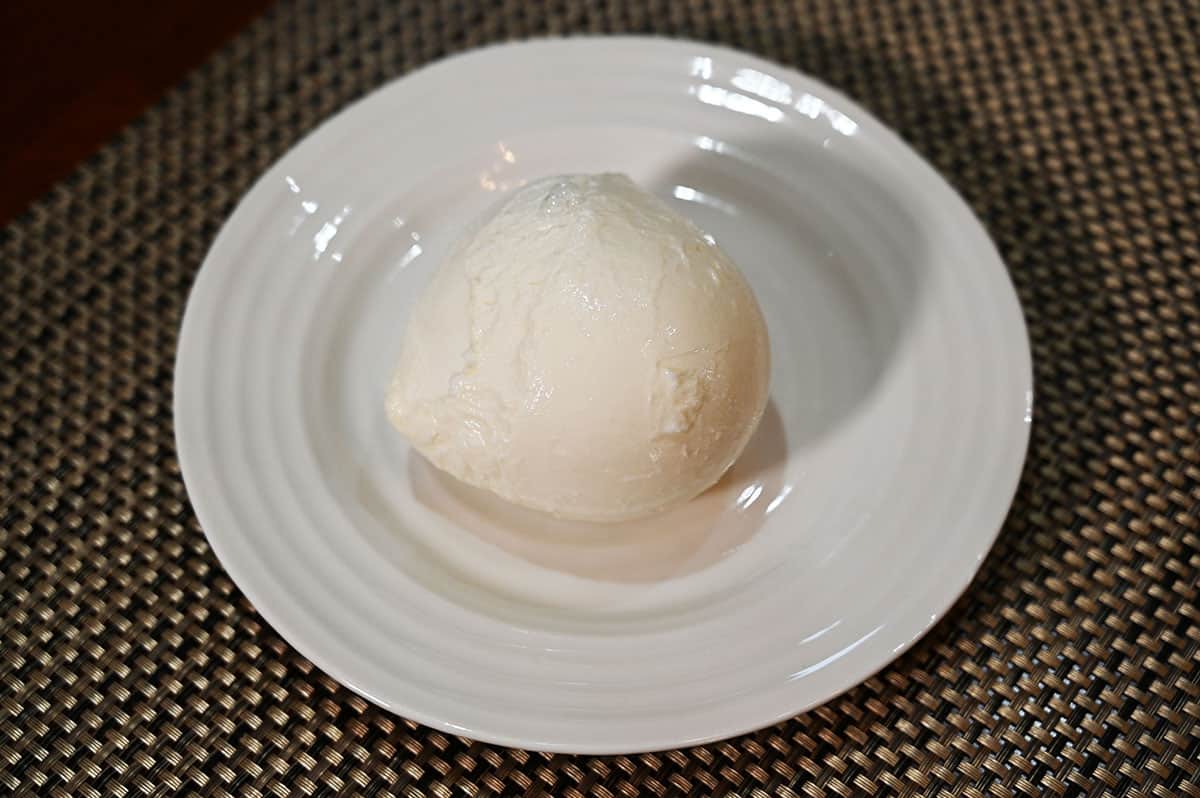 Taste
The flavor of the Mozzafina is very mild, it barely has much flavor at all, just a creamy, milky flavor. I recommend sprinkling some salt and pepper on the mozzarella to enhance the almost non-existent flavor!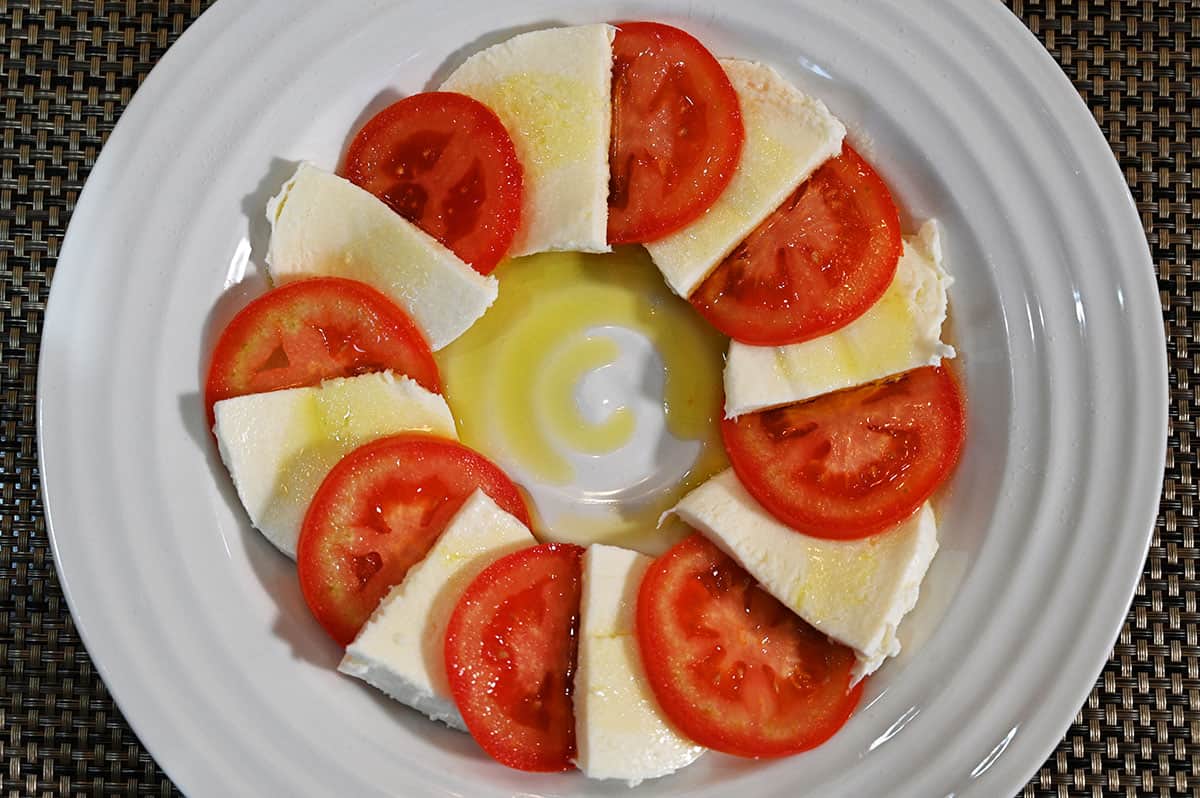 The Mozzafina is somewhat firm but not hard, still soft but it won't totally collapse when you cut it. Because the flavor of the mozzarella is so mild it makes this a great option for a variety of dishes and also is a bit more palatable for individuals who don't like strong cheese.
Cost
There are two 250-gram containers of mozzarella and in each container, there's a large ball of mozzarella in liquid. The cost is $8.89 Canadian at Costco.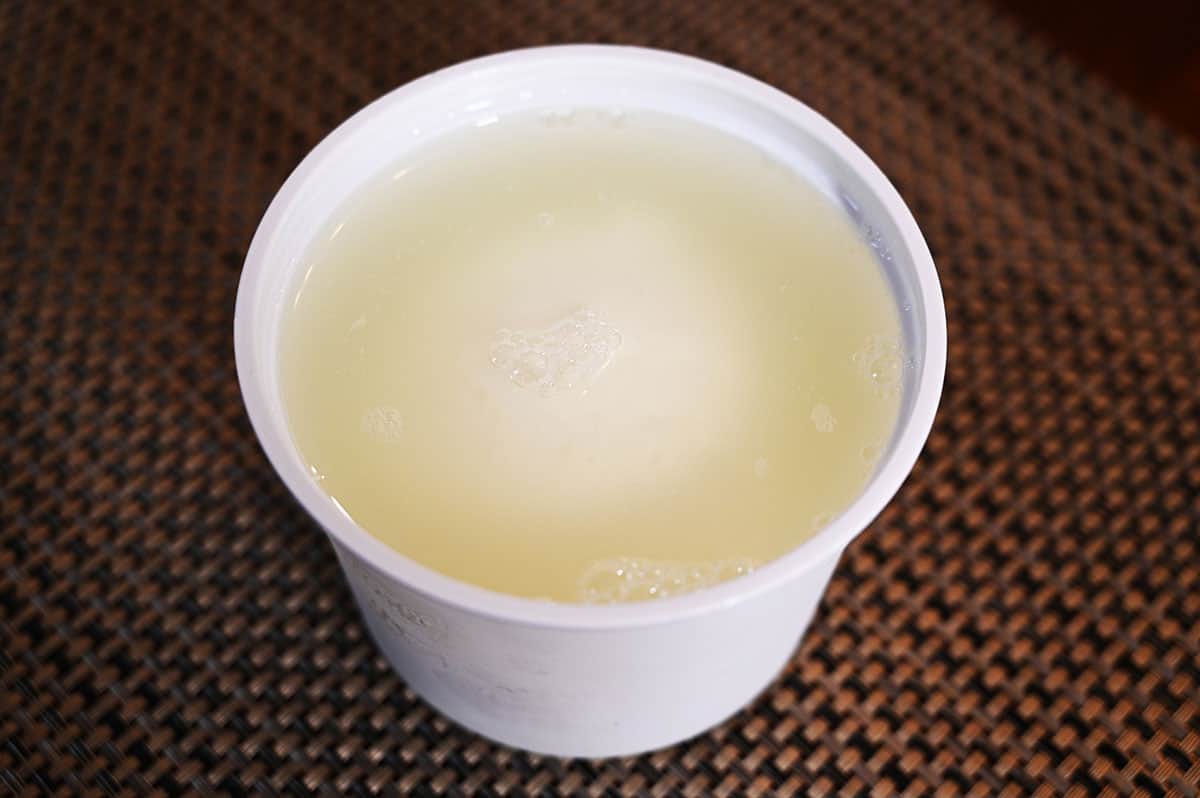 Convenience
I prefer the small bite-sized pieces of mozzarella over these large balls, the large ball is hard to cut into even, nice-looking pieces. Mozarella is a versatile cheese and is delicious in salads, in pasta and on pizza!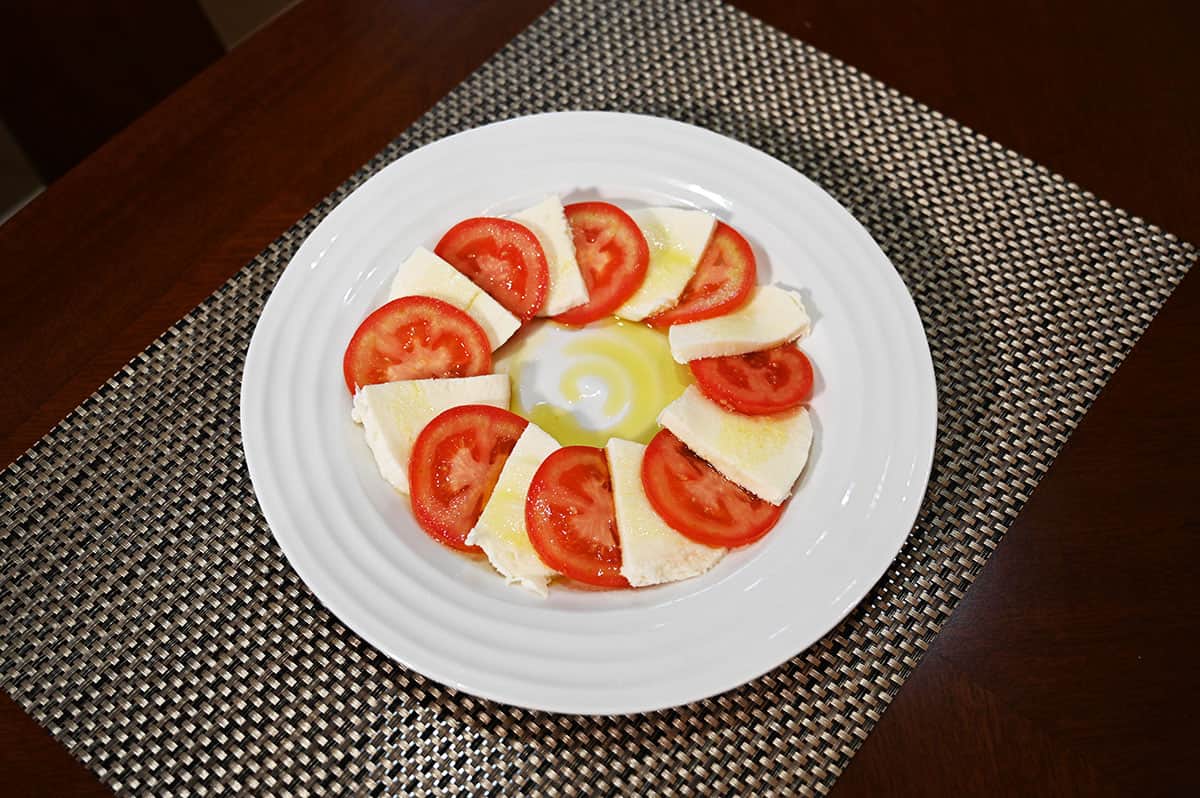 Saputo Mozzafina Di Latte needs to be kept refrigerated and the best before date is roughly three weeks from the date it was purchased.
Nutrition
Calories
A three-centimeter cube of Mozzafina has 80 calories, six grams of fat, 50 milligrams of sodium, one gram of carbohydrates, zero grams of fibre, zero grams of sugar, five grams of protein.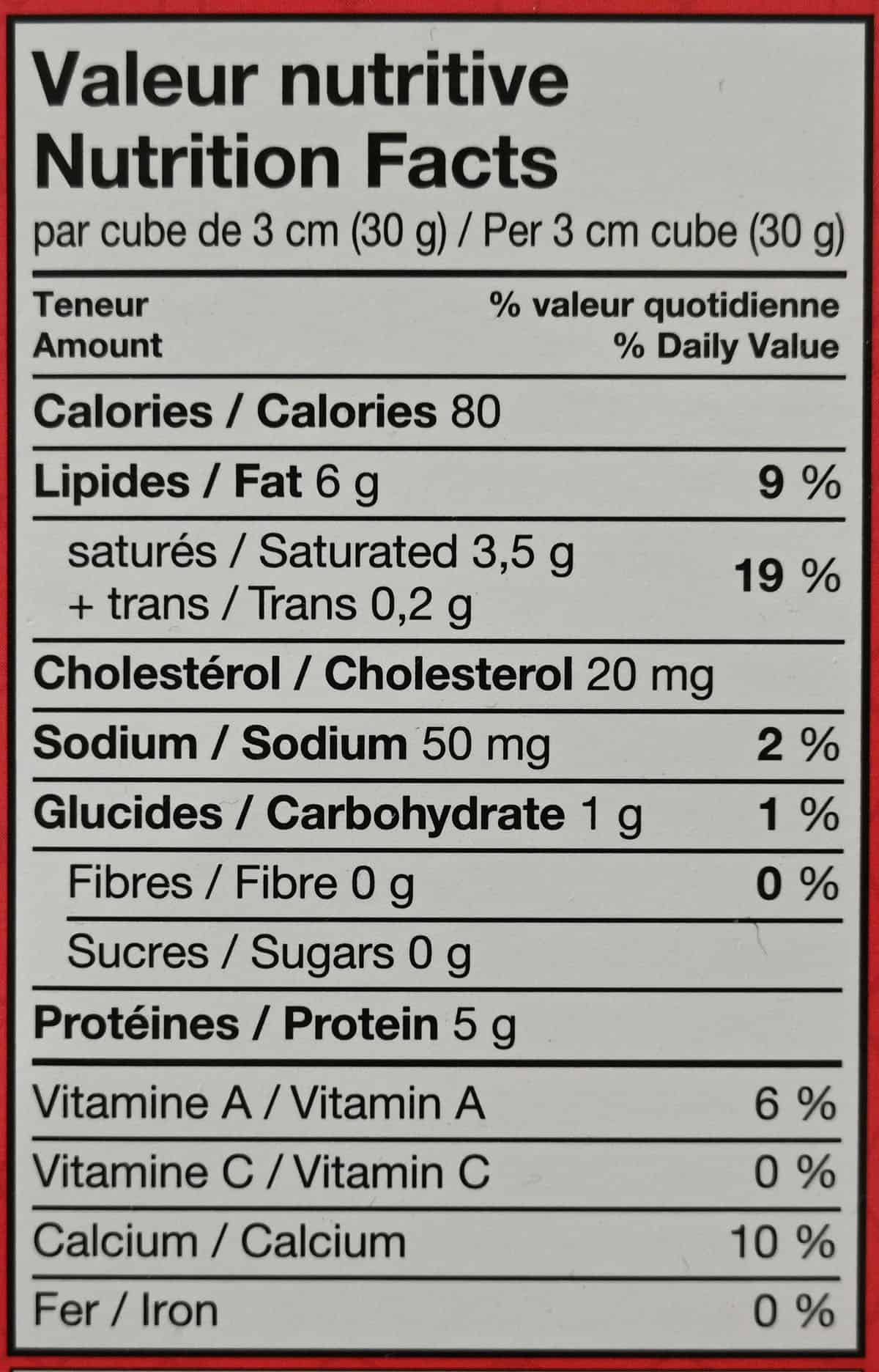 Ingredients
The ingredients list is short and sweet as it should be, there's not much added to this mozzarella. The main ingredient is pasteurized milk so if you're pregnant you can definitely enjoy this cheese from Costco!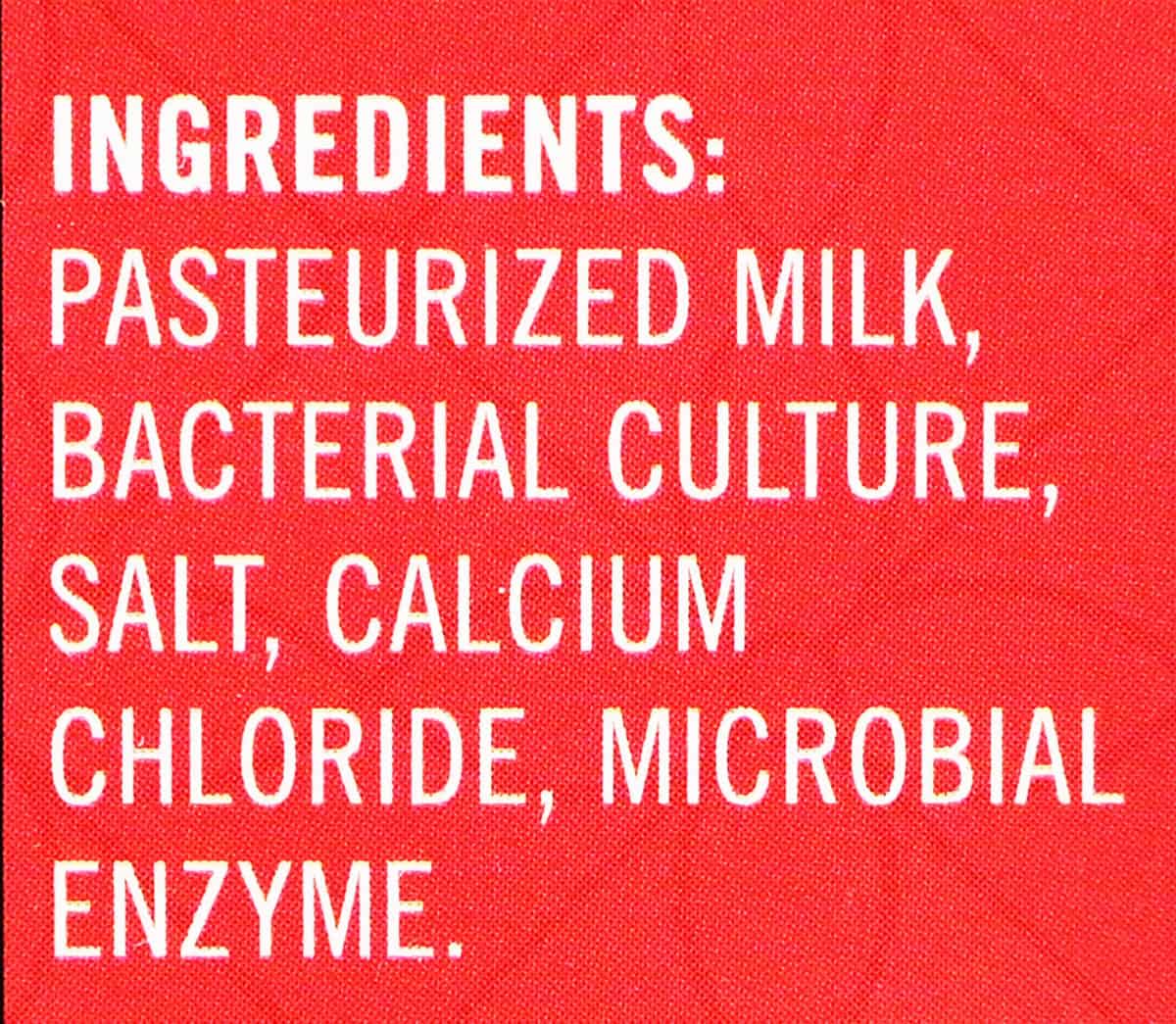 Scoring
Taste: 7/10
Cost: 7.5/10
Convenience: 9/10 A little hard to cut nicely.
Nutrition: 7.5/10
Overall
Give it a try!
The mozzarella itself is pretty flavorless but when added to pizza, pasta or salads it's pretty delicious.
What's your favorite way to use mozzarella?
---
Please note that this review was not paid for or sponsored by any third party. This product was purchased by Costcuisine for the purpose of producing this review. The opinions in this review are strictly those of Costcuisine. Costcuisine is not affiliated with Costco or any of its suppliers. In the event that Costcuisine receives compensation for a post from the manufacturer of a product or some other third party, the arrangement will be clearly disclosed (including where the manufacturer of a product provides Costcuisine with a free sample of the product).