Low carb, high protein, filling and delicious!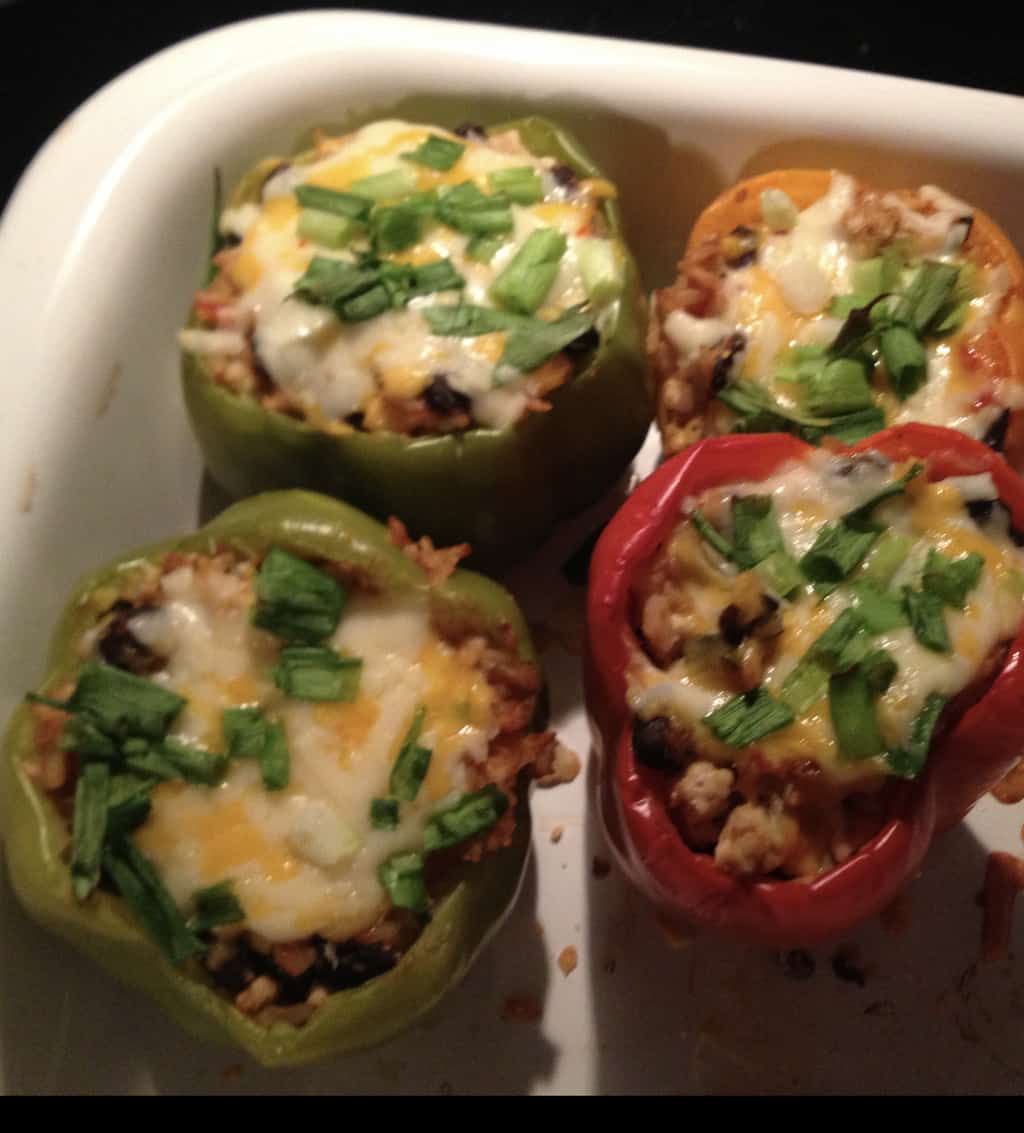 Hello lovely people! Guess what? Good news, it's Friday! This week I reviewed the Costco Kirkland Signature Stuffed Bell Peppers and I definitely recommend you try them out if you're a stuffed pepper fan! However if you want to control the ingredients in your peppers and make them a little healthier, I thought I'd share my own recipe for stuffed peppers that I make! They're a low carb, high protein meal idea! I usually serve them with a nice green salad on the side and if I'm feeling extra snacky then I'll put some tortilla chips out!
Ingredients:
6 Costco Bell Peppers (tops removed so you can stuff the peppers) they can be green, orange, red or yellow! Your choice. I like green but Sean prefers the other sweeter colors. I'm a huge hater of any waste so what I do is I take my tops and cut any extra pepper from the tops and add it to the ground turkey.
1 Package of Costco Kirkland Signature Ground Turkey
¼ cup water
12 oz can of no salt added corn
540ml can of no salt added black beans
1 large yellow onion chopped
¼ cup fresh cilantro (optional)
1 small finely chopped jalapeno, seeds removed (also optional if you don't like spice)
1/2 packet of a low sodium taco seasoning
Costco Pace Chunky Salsa or my fave Peach Mango Habanero Salsa (I can't find this currently, I'm hoping Costco brings it back)
Costco Kirkland Signature Tex Mex Shredded Cheese
1 Bunch of green onion chopped
Optional: If you want to stretch your filling and don't mind a few carbs you can mix in some cooked rice or quinoa
Directions:
1. Preheat oven to 350 degrees Fahrenheit.
2. Place peppers in a 9×13 glass baking dish so they're standing up and the open tops are facing up.
3. Cook ground turkey in a skills until brown and no longer pink, add onion, extra bell pepper from tops, jalapeno and taco seasoning and ¼ water. Simmer until the onion is cooked and the water is absorbed.
4. Remove skillet from heat, add in drained and rinsed corn and black beans. Also add in chopped cilantro if you choose to use it.
5. Using a metal kitchen spoon, fill each pepper with ground turkey mixture until nearly full.
6. Top each pepper with about two tablespoons of Salsa and use the back of the spoon to cover the top of the pepper. Then sprinkle Costco Kirkland Signature Tex Mex Shredded Cheese on top.
7. Cover with foil. Bake in oven for 45-60 minutes until peppers are tender but not soggy.
8. Remove peppers from oven, sprinkle chopped green onion on top for garnish.
9. Serve with avocado, more salsa and sour cream!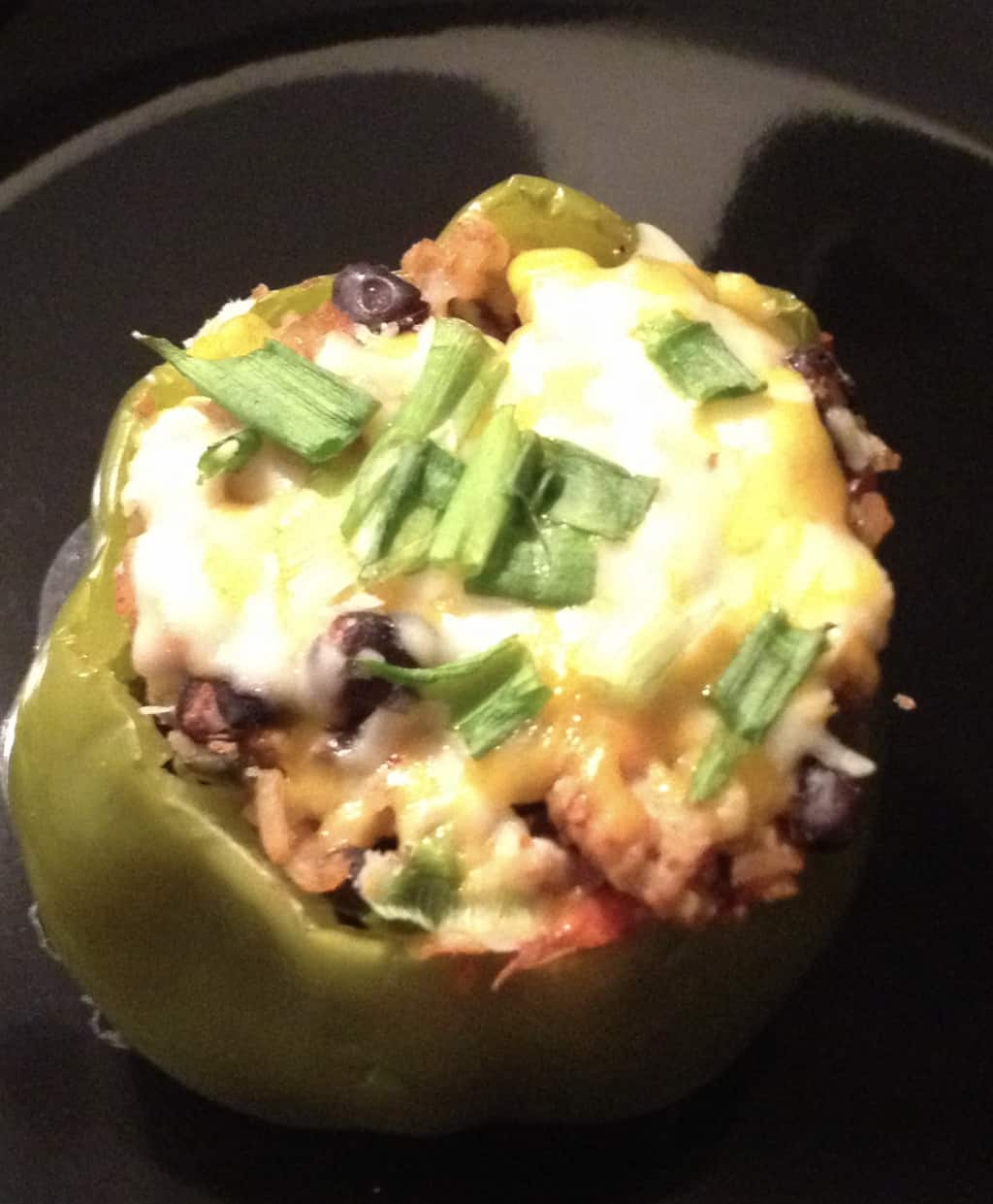 Any questions? Let me know!