A little bit of nog at Christmas never hurt anyone!
Please note that this review was not paid for or sponsored by any third party. I purchased this product with my own money and the opinions in this review are strictly my own. I am not affiliated with Costco or any of its suppliers. I am just a fan of the company. I write these reviews to help my fellow shoppers.

If you love egg nog or if you don't, the Kirkland Signature Traditional Holiday Egg Nog Alcoholic Beverage is something you need to pick up this holiday season! My husband who doesn't even like egg nog really enjoyed this and even had a second glass!
Taste
This egg nog has real dairy cream, whiskey, spiced rum, brandy and french vanilla. It's very sweet, creamy, smooth and boozy. It's so delicious that it's dangerously easy to drink. You can definitely taste the whiskey and other alcohol added. Costco didn't skimp in that department. There's 14.75% alcohol in the egg nog. The difference between the Kirkland Signature Traditional Holiday Egg Nog and regular Egg Nog and rum is that the Costco variety is whiter, less thick and not as "eggy" tasting. It's amazingly yummy and would go well in coffee, over ice or even heated to make a "special" latte.
Cost
For this 1.75 liter bottle, I paid $22.99 Canadian. That isn't exactly cheap, but it's not completely overpriced.
Convenience
Perfect to serve over the holiday season or even give as a gift! Much easier than spending time mixing egg nog beverages for everyone. This Costco Kirkland Signature Holiday Egg Nog Alcoholic Beverage tastes delicious over ice, heated or even mixed in coffee. The best before date is almost 9 months from the date I purchased it (don't ask me how it's that long).
Nutrition
All I know about the Costco Kirkland Signature Traditional Holiday Egg Nog is that it's full of chemicals, fat, sugar and empty calories. However it's the season to enjoy these sorts of things!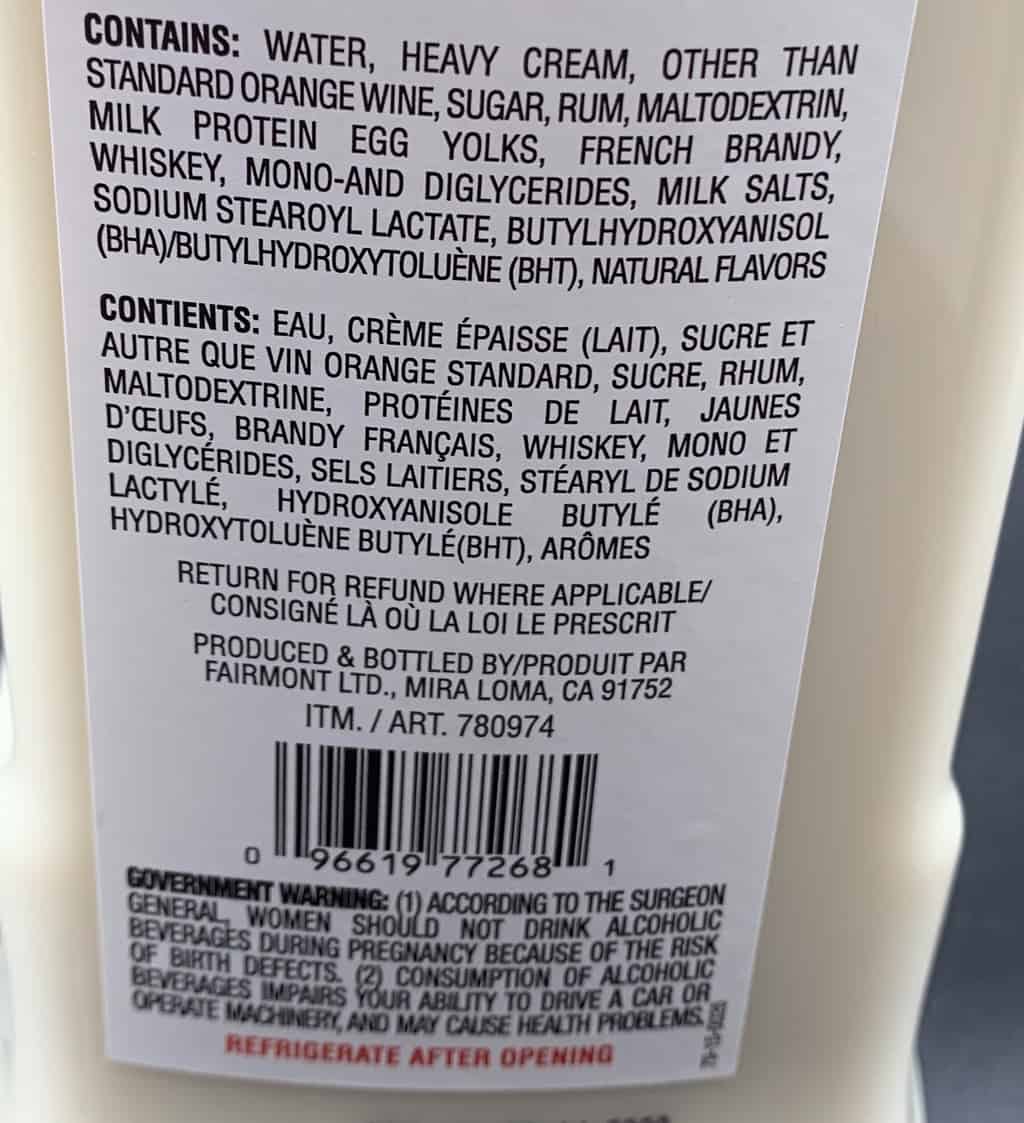 I will definitely buy another bottle of this next year and look forward to serving it over the holidays!
Taste: 9.5/10
Cost: 7/10
Convenience: 10/10
Nutrition: Have yourself a merry little Christmas!
Do you love or hate egg nog? Would you try this?