Do you eat trail mix, or is it more a thing of the past?
Please note that this review was not paid for or sponsored by any third party. I purchased this product with my own money and the opinions in this review are strictly my own. I am not affiliated with Costco or any of its suppliers. I am just a fan of the company. I write these reviews to help my fellow shoppers.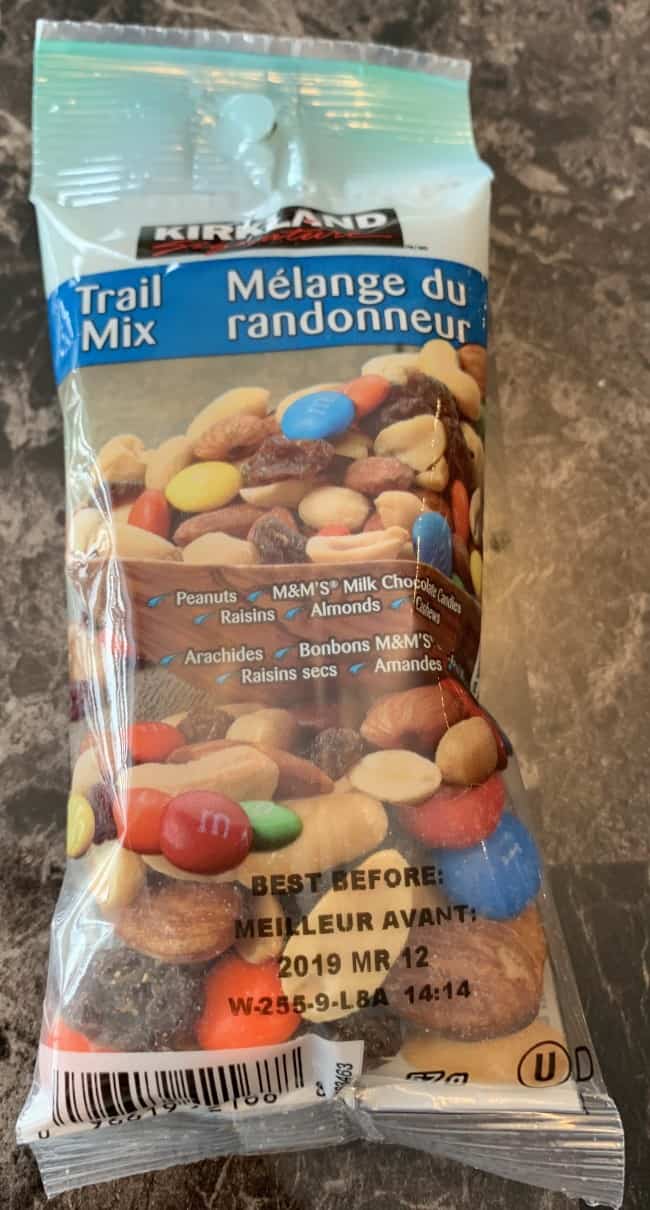 I'm curious, who invented trail mix and what did the first/original trail mix consist of? I'm pretty sure I could mix a bunch of random snacks together, put it in a bag and go for a walk or hike and call it trail mix. Maybe I should do that with the copious amounts of Costco snacks I have? I'm not sure how good White Chocolate Peppermint Pretzel Crisps from the Snack Factory, Parmesan Whisps and Dark Chocolate Covered Mango would taste mixed together though.
Taste
I love chocolate and nuts so I wanted to try the Costco Kirkland Signature Trail Mix. This seems like a popular item, I often see bags of this in shopper's carts. I liked the idea of the individual packets of trail mix because I figured it'd be easier to bring the packets to work for a snack and good portion control. The trail mix has salty, sweet and chocolate all going on at once. You get almonds, cashews, peanuts, raisins and milk chocolate M&M's in the packets. Of course this tastes good I even like the raisins. If you hate raisins, you may either not like this because you forced yourself to eat the raisins or you'll end up not eating the raisins and wasting some of the packet. My packets definitely seem to have more M&M's and raisins which is slightly disappointing, I would prefer more nuts.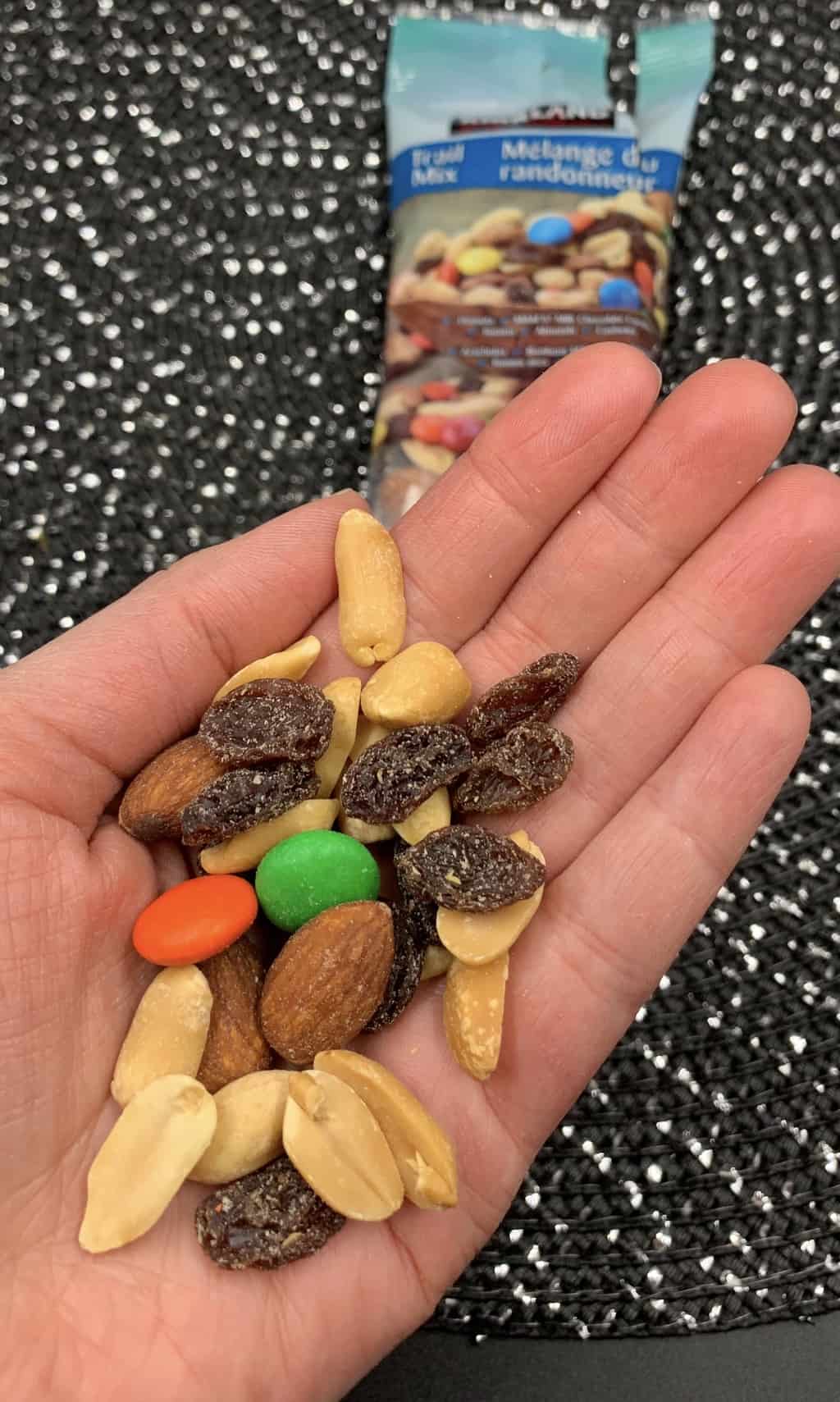 Cost
The trail mix cost $19.99 Canadian for 28 packets, about $71 cents per packet (thanks to a reader for letting me know about my previous error!). This is actually pretty reasonable compared to other packaged snacks like granola bars. I took into account that there's nuts in these and nuts aren't cheap. The nuts in these packets are almonds, cashews and peanuts. You could definitely make your own mix by buying the Costco Kirkland Signature Nuts, M&M's, Raisins and make your own trail mix. You're definitely paying for the fact that Costco has mixed this up already for you and nicely portioned it into convenient little packs.
Convenience
You can't get any more convenient than this, you just open the pack and eat it. Plus the packets are small enough to keep a stash in your car, purse, gym bag etc. If you buy these packets, I recommend putting some in your glove box for in case of an emergency, they're high calorie and nutrient dense!
Nutrition
Trail mix is one of those items that seems healthy and like a good idea on the exterior but when you actually look into it, there's healthier options. This tiny packet has 300 calories, 18 grams of fat, 20 grams of sugar and nine grams of protein. This scores points for being high in protein but there are a ton of healthier snack options available for less calories and fat and more protein. I definitely advocate for eating fat and calories, it's essential in our diets and really important for functioning. If you eat one packet, it's probably a healthier option compared to a huge brownie. If you eat five packets thinking the five packets is a healthier option than the one donut you really wanted in the first place and would have been satisfied with then it's definitely not a healthier option. On the ingredient list I was surprised to see sugar as an added ingredient as well as canola oil.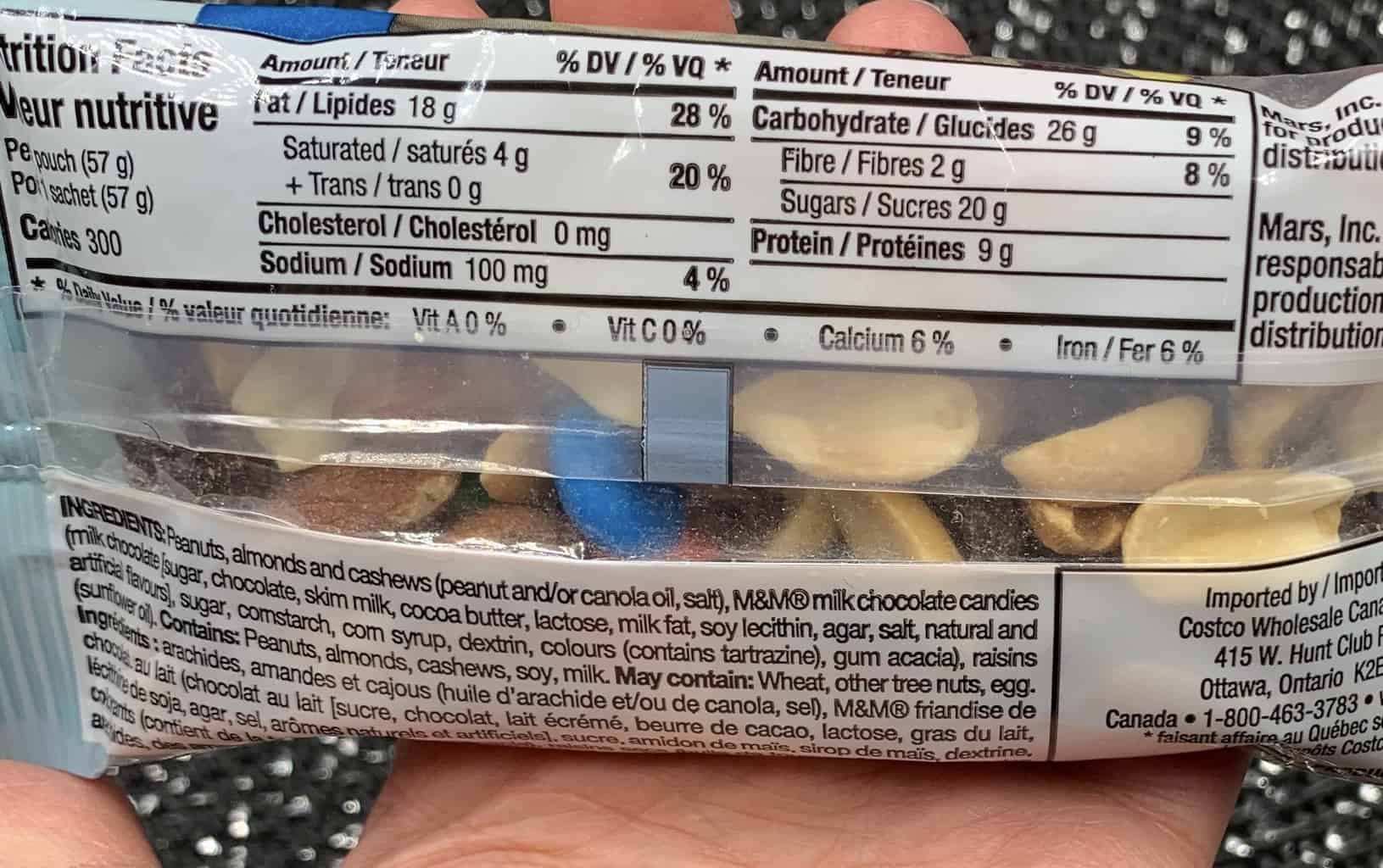 Overall I probably won't buy this again because there's healthier snack options available and for the calories, sugar and fat I'd probably rather just eat a cookie or chocolate bar. However I appreciate that my glove box now has a stock pile of trail mix for any emergencies!
Taste: 7/10
Cost: 5/10
Convenience: 10/10
Nutrition: 4/10
Do you make your own trail mix? What would the ingredients be in your ideal trail mix?