If you're a sausage fan but prefer a poultry option over pork or beef the Costco Maple Leaf Wild Garlic & Thyme Chicken Sausage might pique your interest. The sausages are only 130 calories each and are made with natural ingredients but is the flavor tasty? Find out below!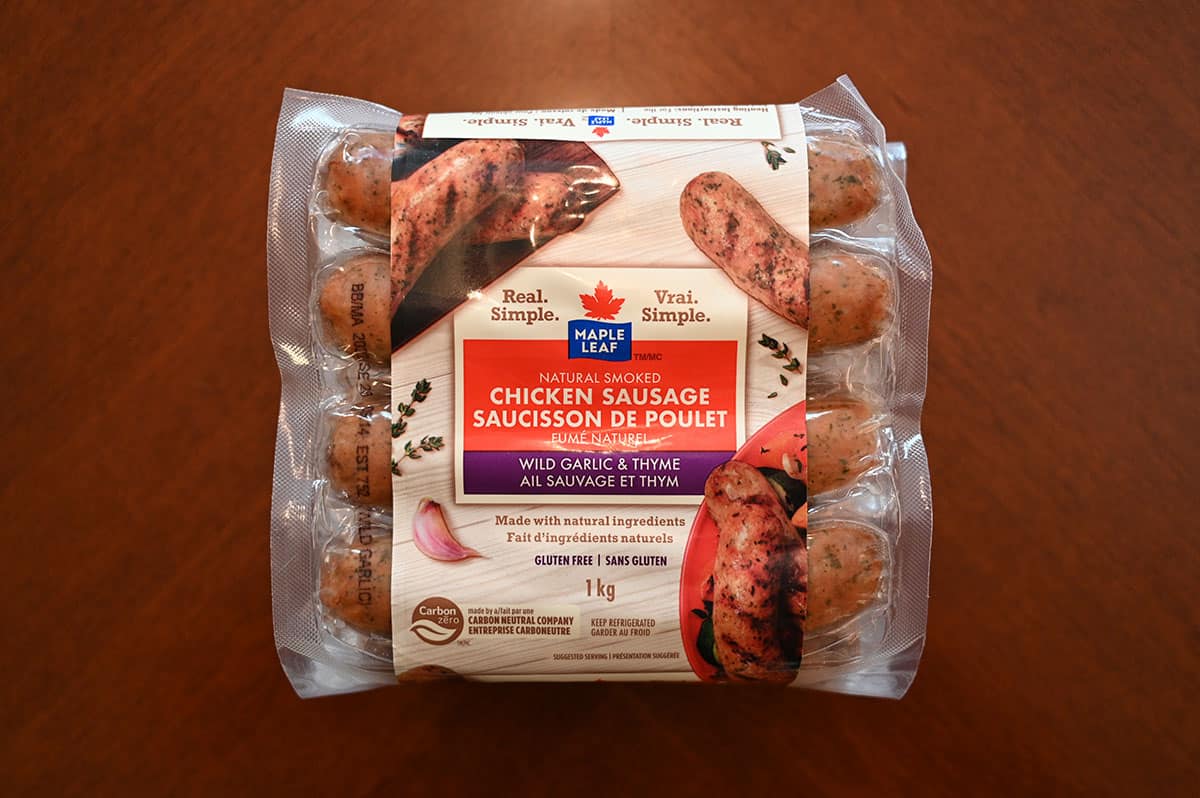 When it comes to sausage I prefer turkey or chicken sausage over beef or pork, I just feel healthier eating poultry! This new Maple Leaf chicken sausage popped up at my local Costco and I had to try it.
Other sausages from Costco are the Beyond Meat Beyond Sausage, Kirkland Signature Beef Polish Sausages, Siwin Japanese Style Sausage, Olympic Craft Meats Garlic Sausage, Smokey River Meat Company Turkey Breakfast Sausage and the Freybe Smoked Turkey & Chicken Sausage.
Location in Store
You can find these in the refrigerated deli section, near the cheese, dips and cold-cut meats. The item number is 1135542.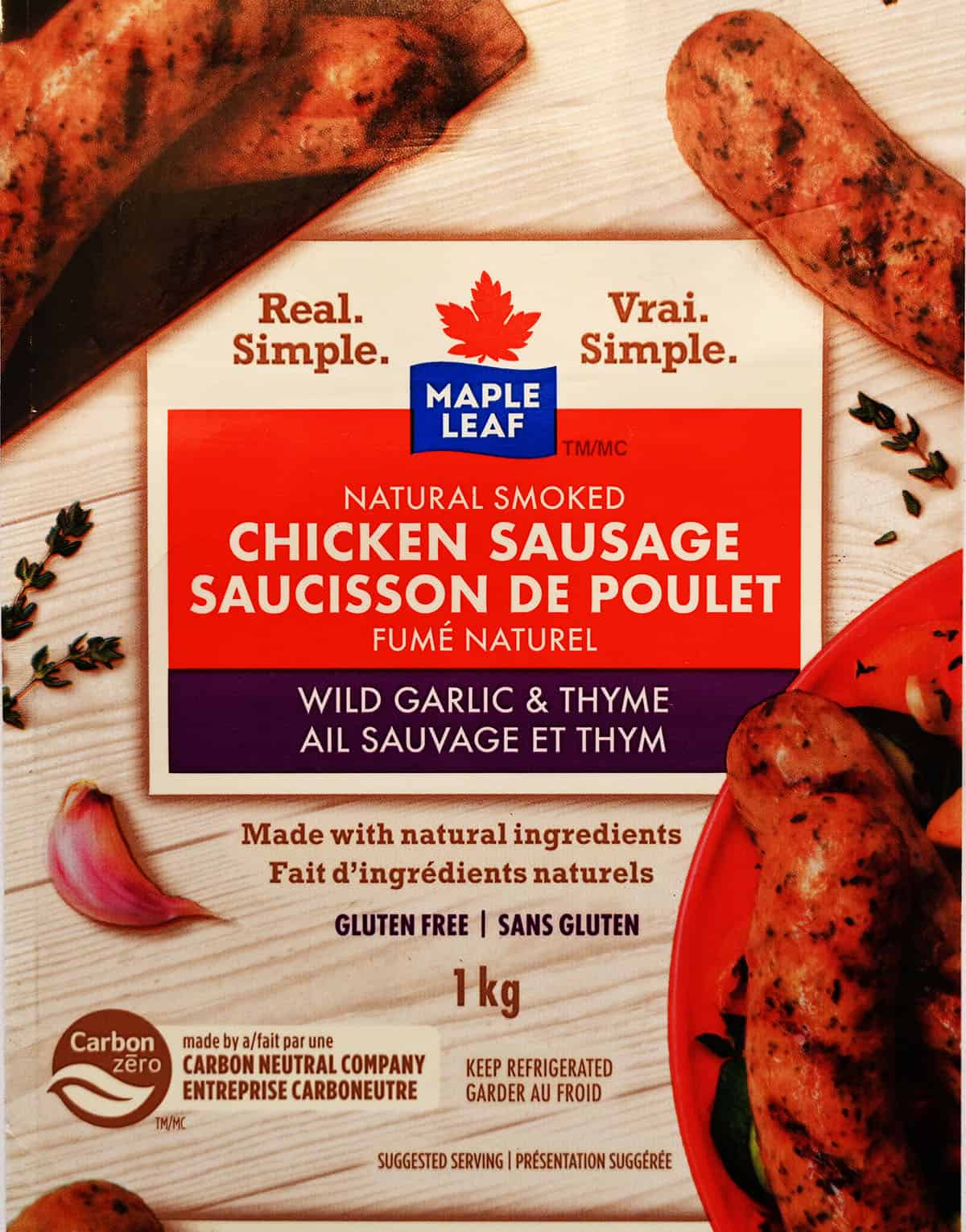 Taste
I want to like these, I really do, but I don't and won't buy them again. There's way too much seasoning, basically, all I can taste is thyme. I like thyme but the sausage is completely overpowered by it.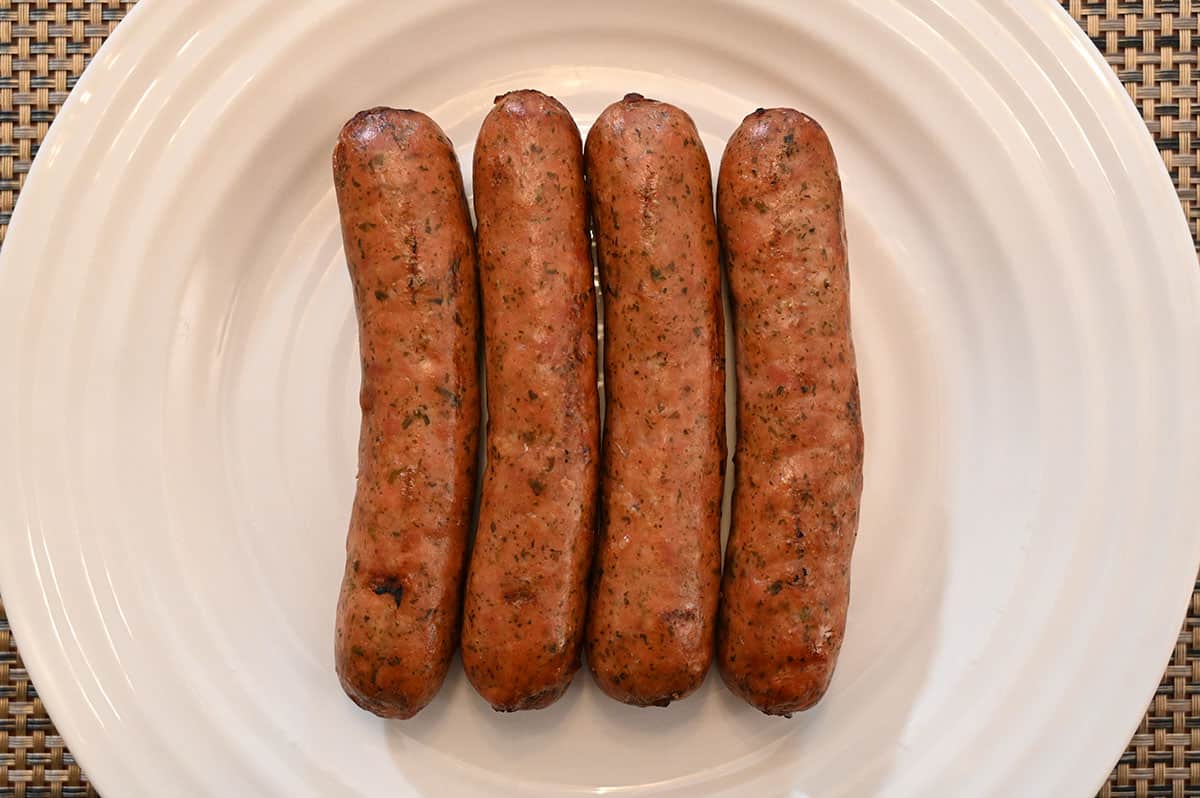 The flavor of the chicken is non-existent because of the seasoning and it makes the sausages less versatile. I want to use them as a hot dog but I think they're better as a sausage with a side of rice or potato salad, something plain without a lot of flavor.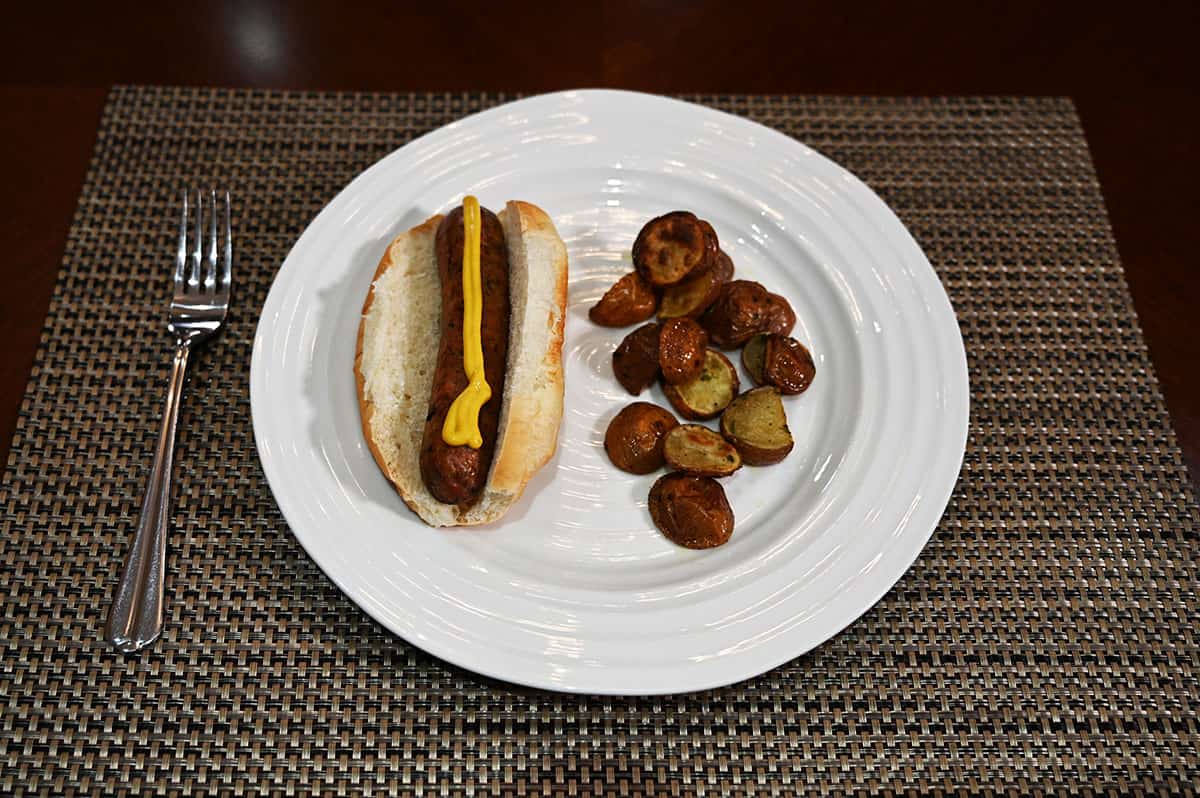 The texture of the Costco Maple Leaf Chicken Sausages is fine, not too tough, not mushy and I didn't find any hard or unpleasant pieces but I just can't get over the flavor.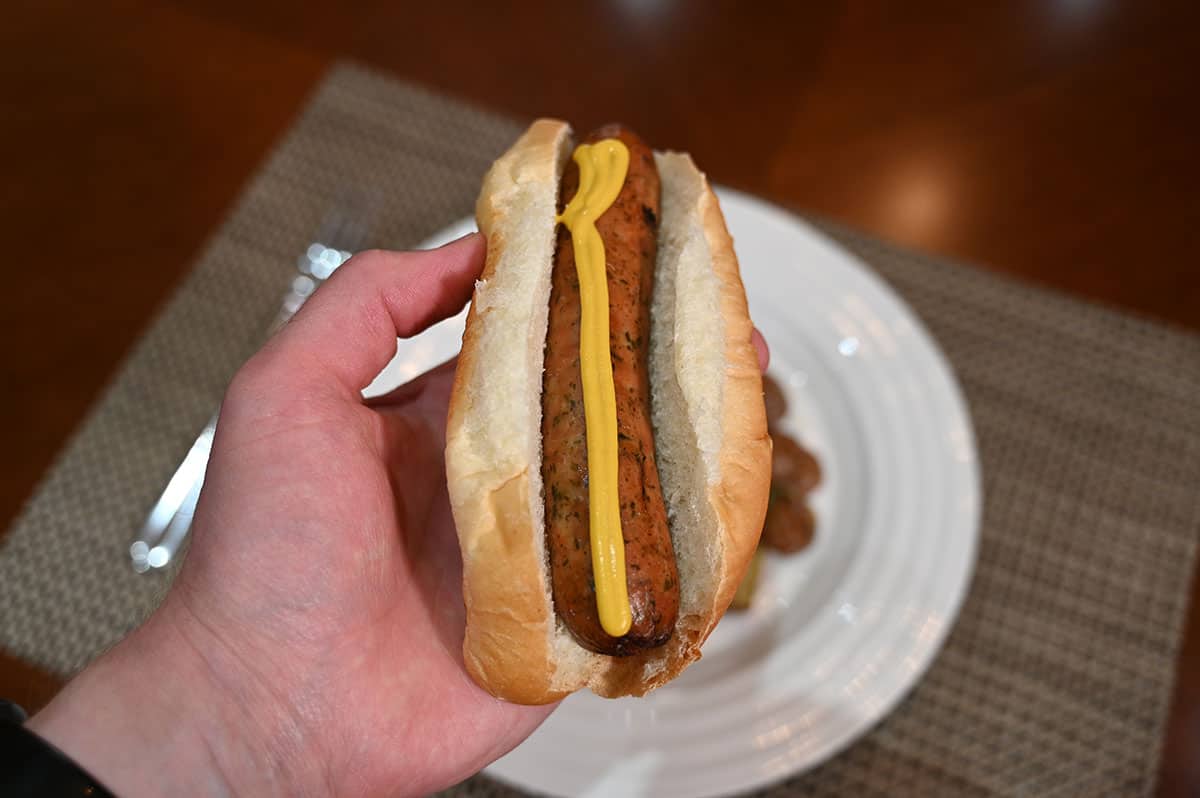 Cost
The one-kilogram pack of sausages costs $14.99 Canadian. There are 12 total sausages in the pack and there are three separate packs containing four sausages, so $14.99 isn't unreasonable.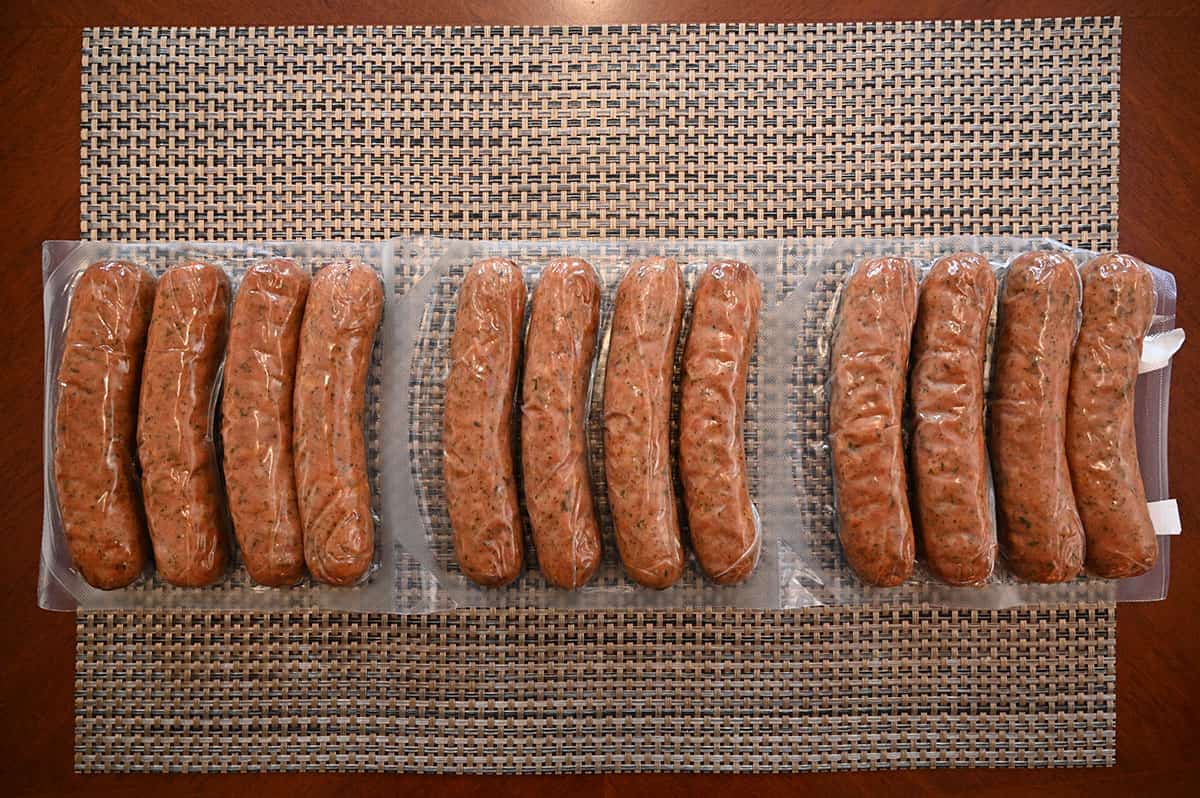 Convenience
There are two different methods listed on the heating instructions, barbecue or stovetop. We used the barbecue method and the sausages cooked really nicely on the grill. I think you could also probably microwave the sausages or cook them in your air fryer.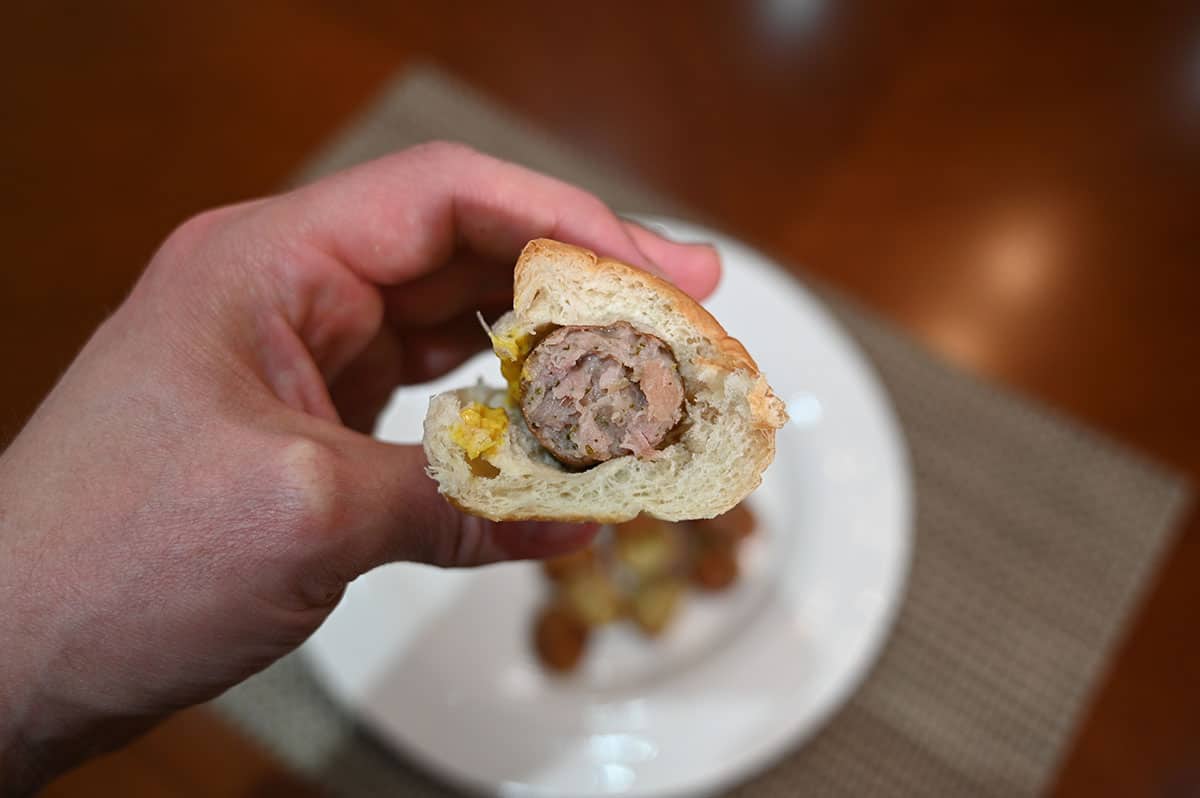 The best before date listed on the sausages is about six weeks from when we purchased them and they need to be kept refrigerated. If you're not going to use them by the best before date you can also freeze them.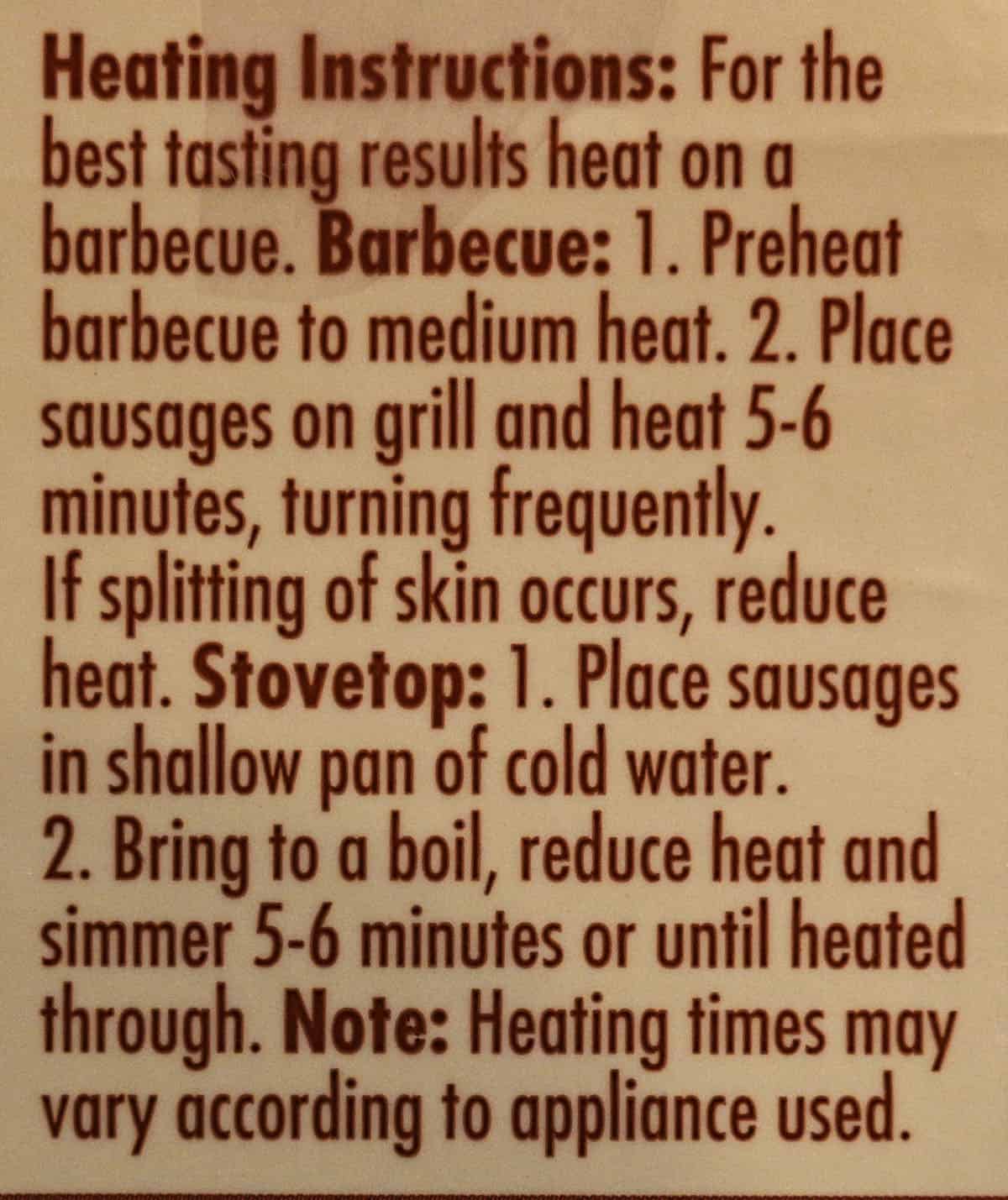 I tried the sausages as a hot dog and I don't recommend serving them that way, I'd serve them as a main with a side of rice, potato or garden salad.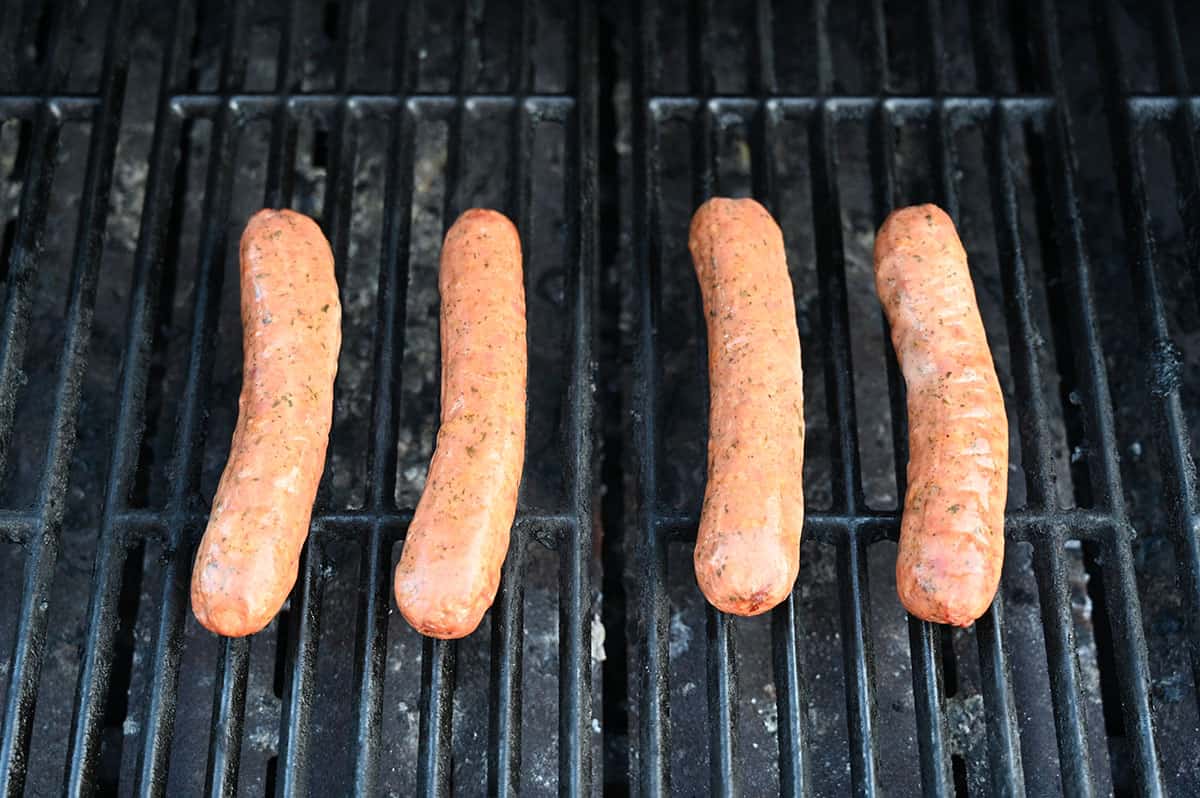 Nutrition
Calories
These chicken sausages are relatively low in calories and fat compared to beef or pork sausages but still high in sodium. One sausage is 130 calories, seven grams of fat, four grams of carbohydrates, zero grams of fibre, one gram of sugar and 630 milligrams of sodium.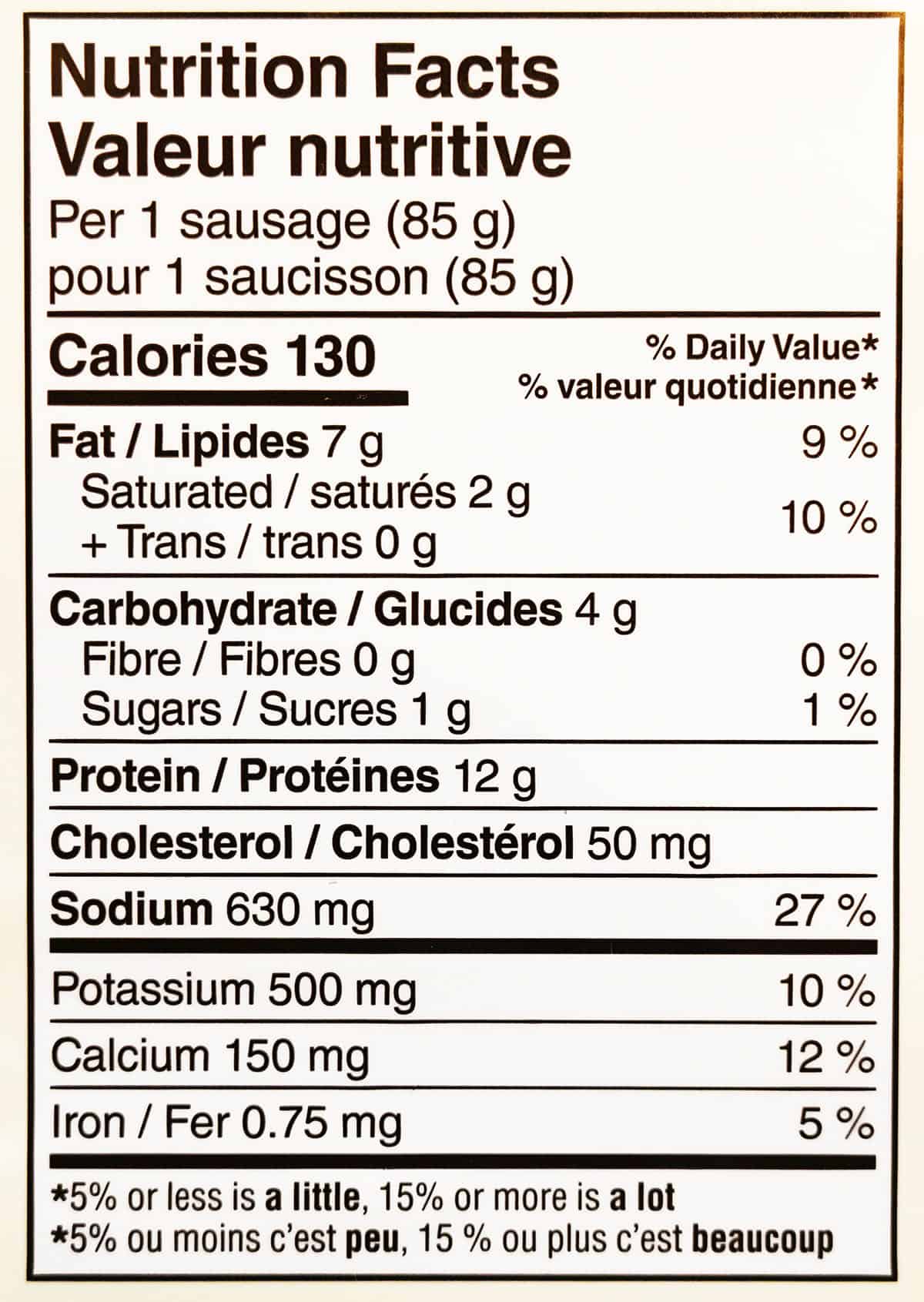 Ingredients
The ingredients list is pretty short and sweet and I'm familiar with all the ingredients listed. The sausges are gluten and dairy free but I'm a bit disappointed that there's cane sugar added, that just seems unnecessary to me.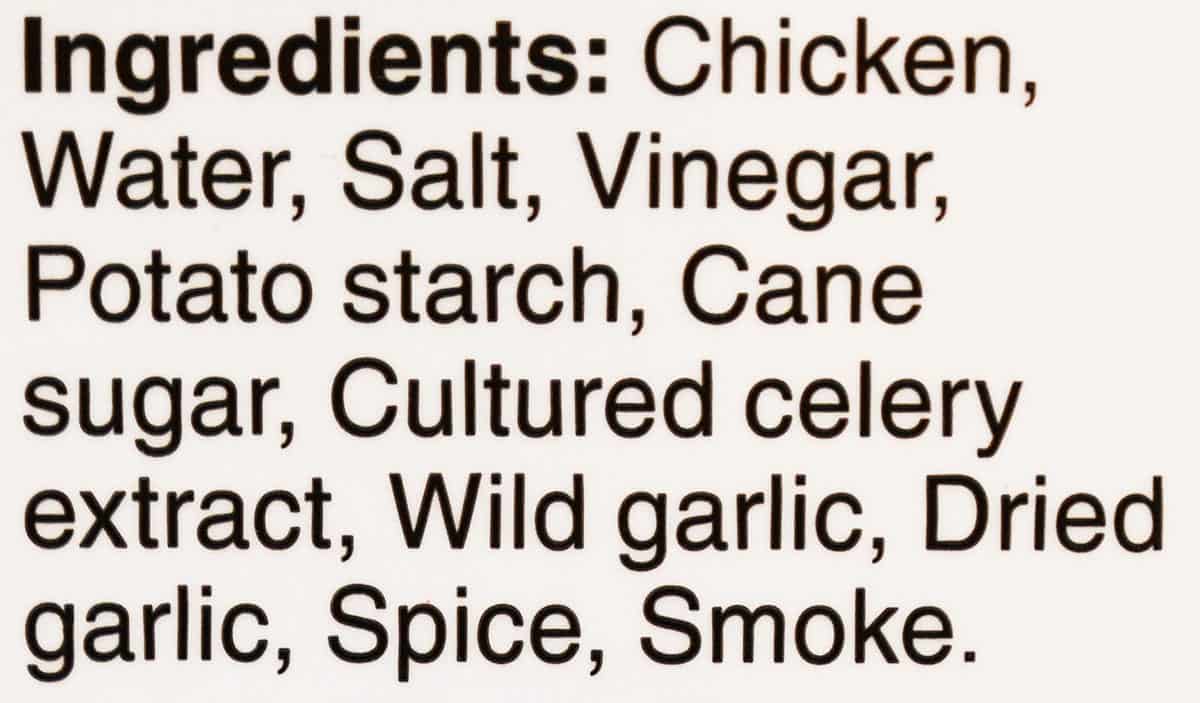 Scoring
Taste: 4/10
Cost: 7/10
Convenience: 9/10
Nutrition: 7/10
Overall
Walk on by!
Unless you have an obsession with thyme I can't recommend these sausages.
Have you tried these? What did you think of them?
---
Please note that this review was not paid for or sponsored by any third party. This product was purchased by Costcuisine for the purpose of producing this review. The opinions in this review are strictly those of Costcuisine. Costcuisine is not affiliated with Costco or any of its suppliers. In the event that Costcuisine receives compensation for a post from the manufacturer of a product or some other third party, the arrangement will be clearly disclosed (including where the manufacturer of a product provides Costcuisine with a free sample of the product).