Convenient Costco pizza crust kits to create your own pizza at home!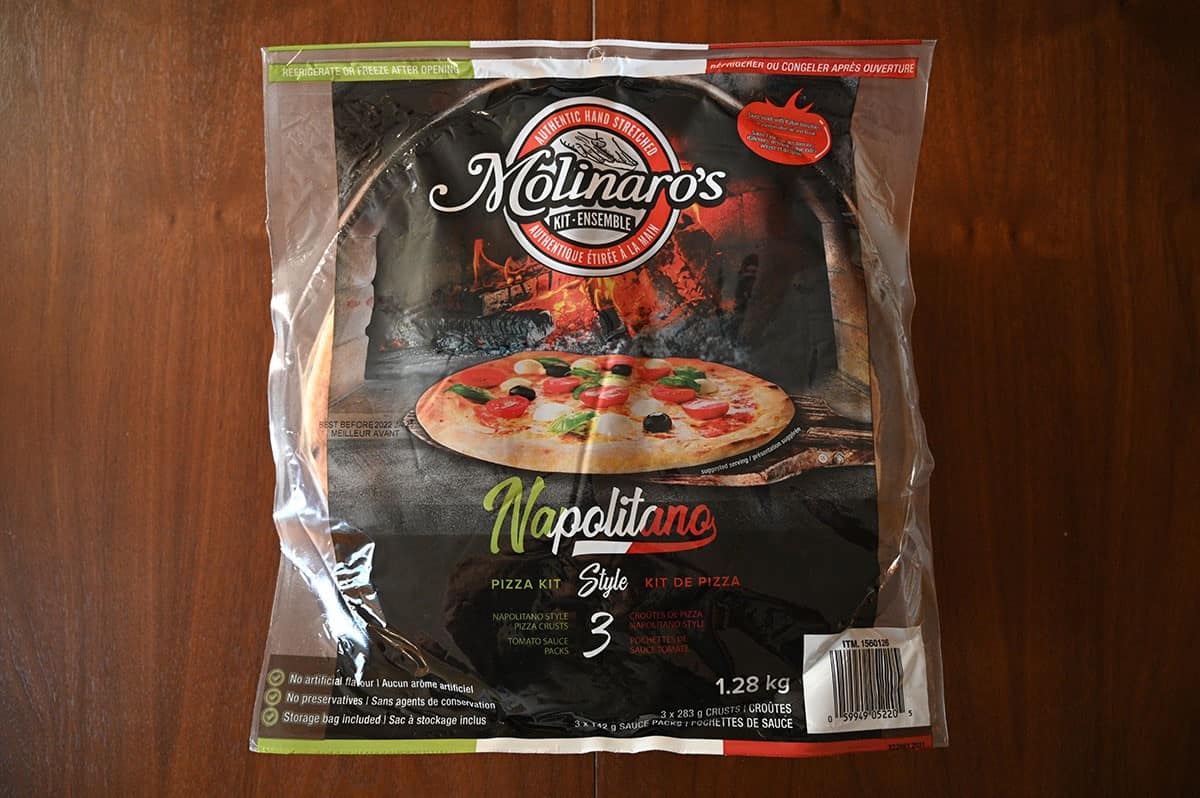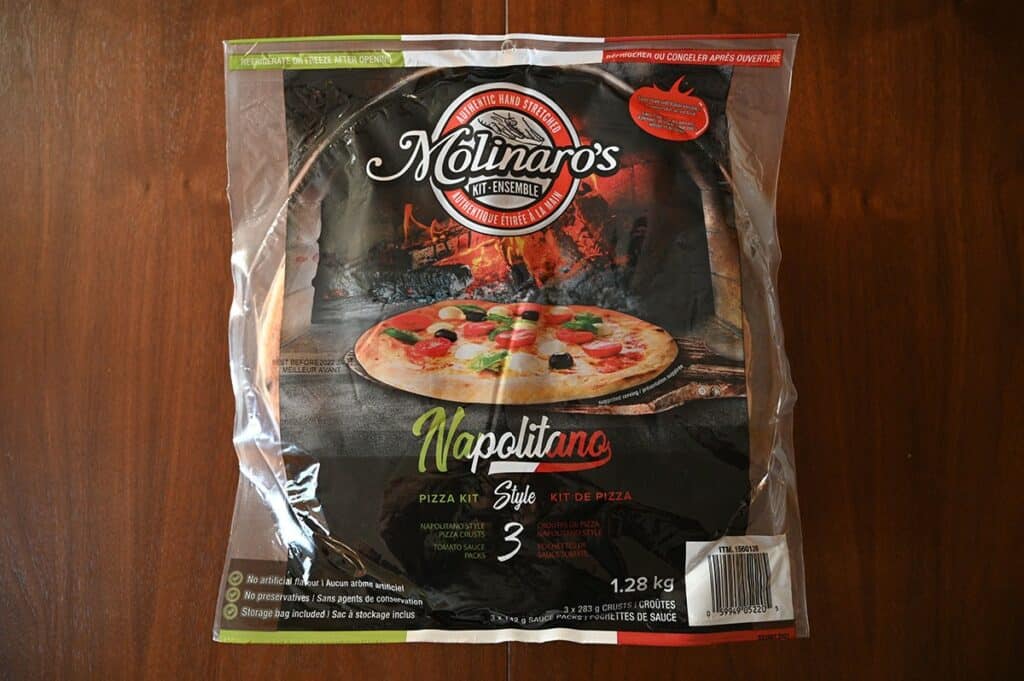 There's a new Molinaro's Pizza Crust Kit at Costco available. Today I'm reviewing the Molinaro's Napolitano Pizza Kit. I actually couldn't find the other Molinaro's Puro Pizza Crust Kit when I picked this up from Costco so I think the Napolitano pizza crust kit has replaced it.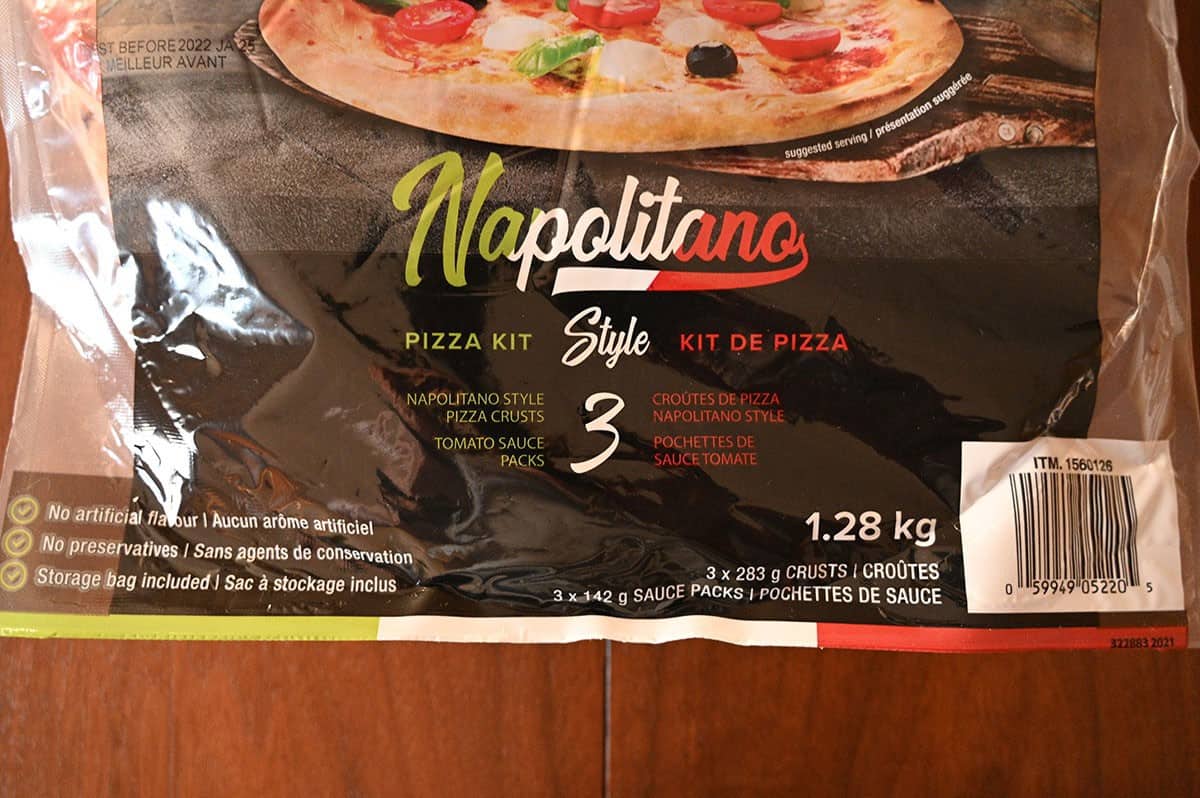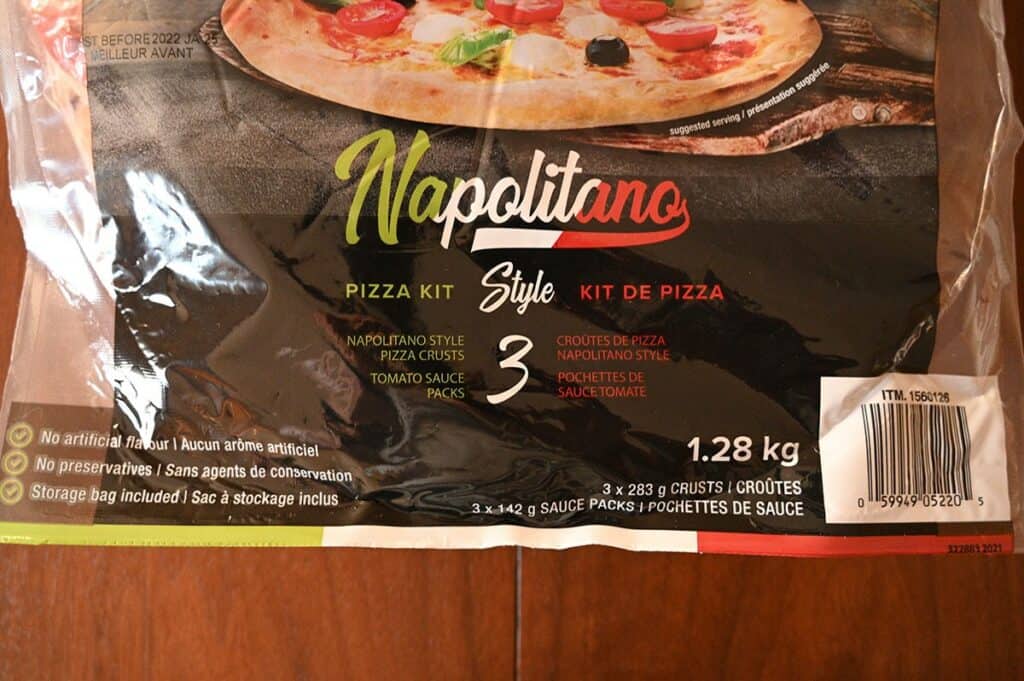 I have reviewed the Molinaro's Gluten-Free Roasted Vegetable Cauliflower Crust Frozen Pizza from Costco as well Costco Molinaro's Cauliflower Crust Pizza Kit. My favorite pizza to make at home using these crust kits is a BBQ chicken pizza.
Location in Store
I found the pizza crust kits on the side of the store near the freezer aisles. The item number is 1560126.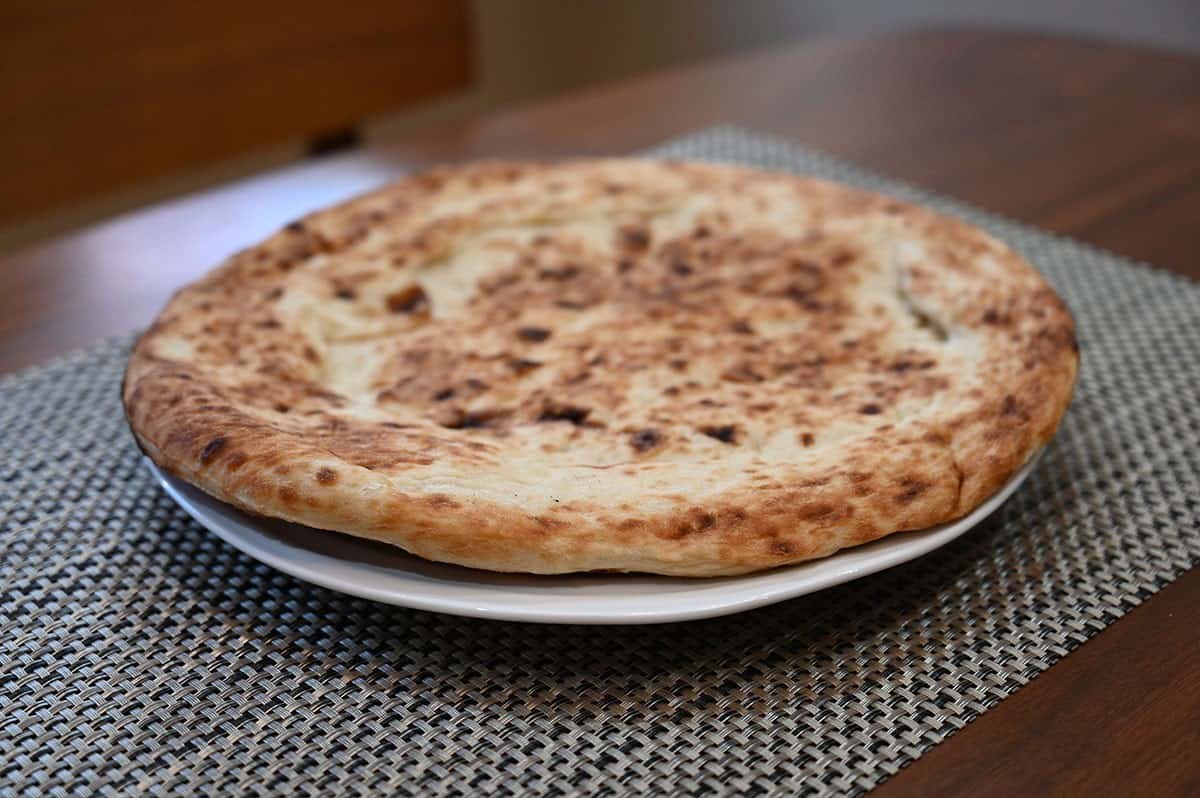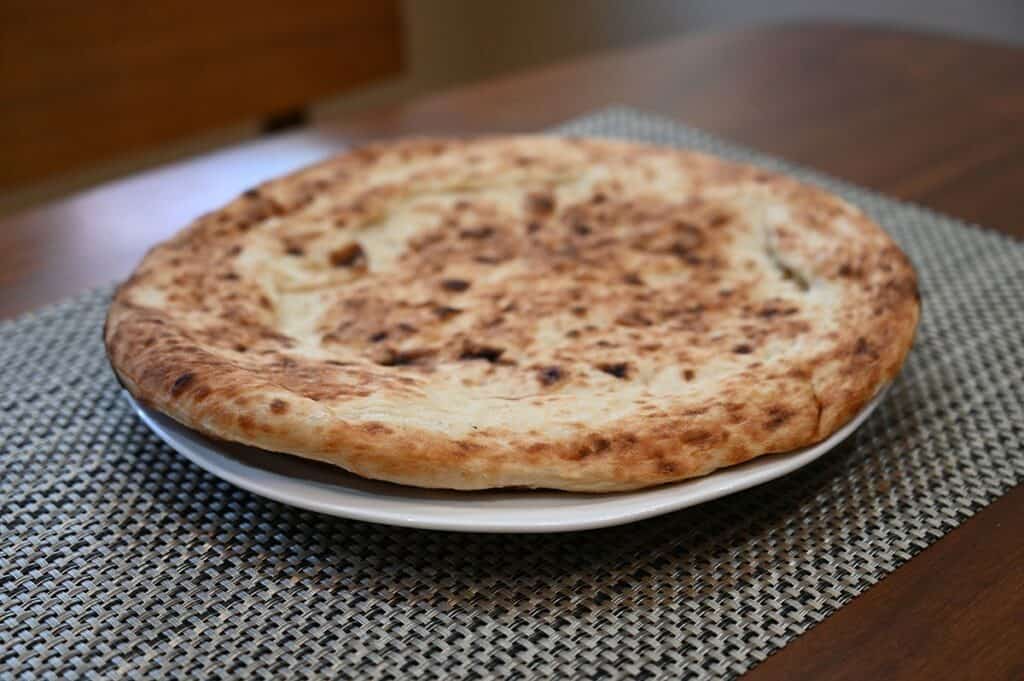 Taste
Sean and I had differing opinions on the Molinaro's Napolitano Pizza Crust Kit. Sean preferred it to the Molinaro's Puro Pizza Crust Kit while I didn't like it as much. The kit comes with three crusts and three sauce packets.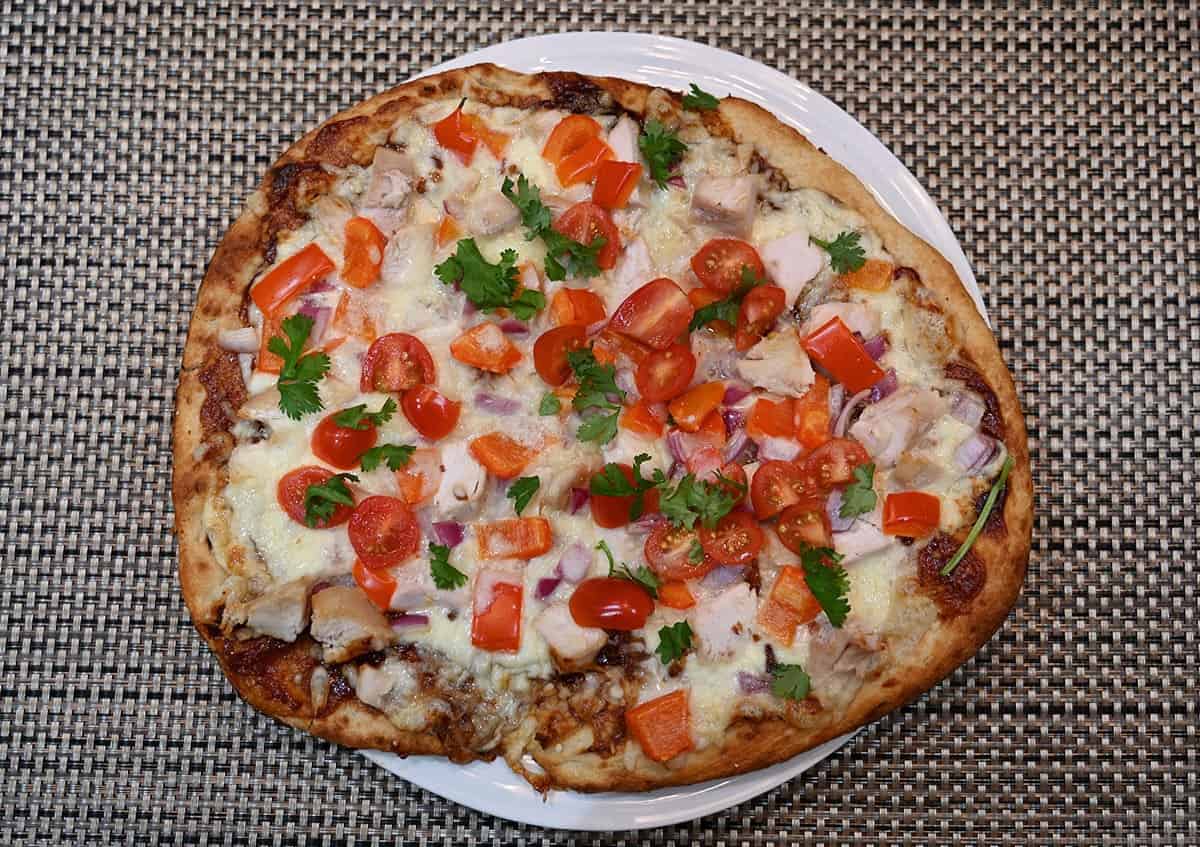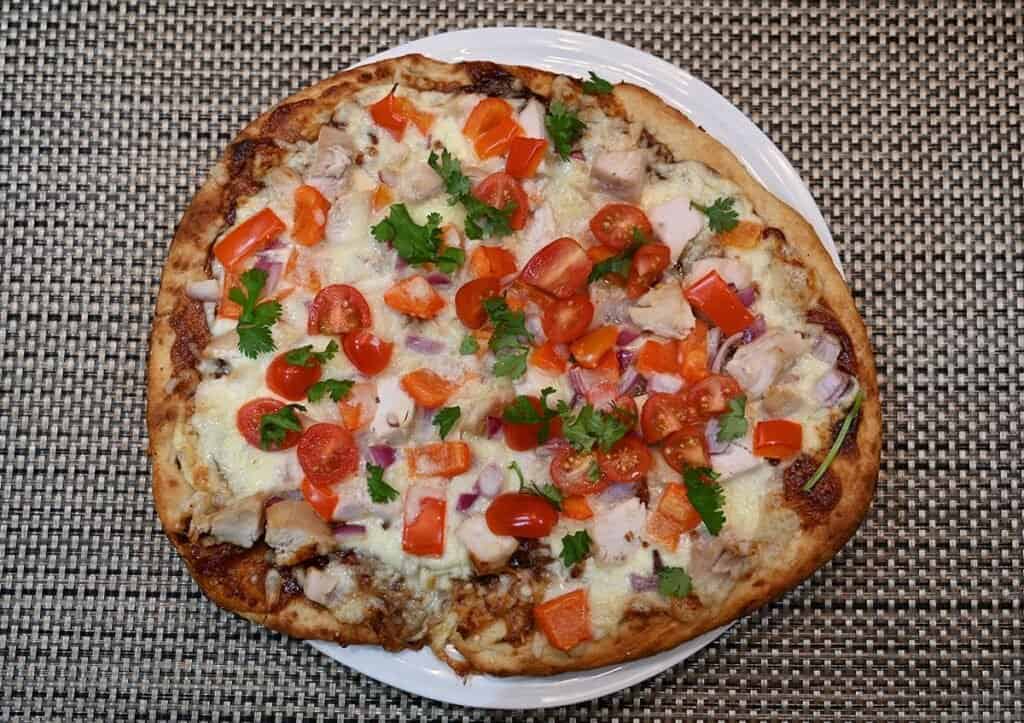 The crust is thick and chewy, not very salty with not a lot of flavor. I found it had a bit of a cardboard flavor but Sean says it doesn't! I think the amount of BBQ sauce and cheese I have on my pizza definitely helps mask any unpleasant flavor. It's quite soft in the middle and the edges do get somewhat crispy after baking.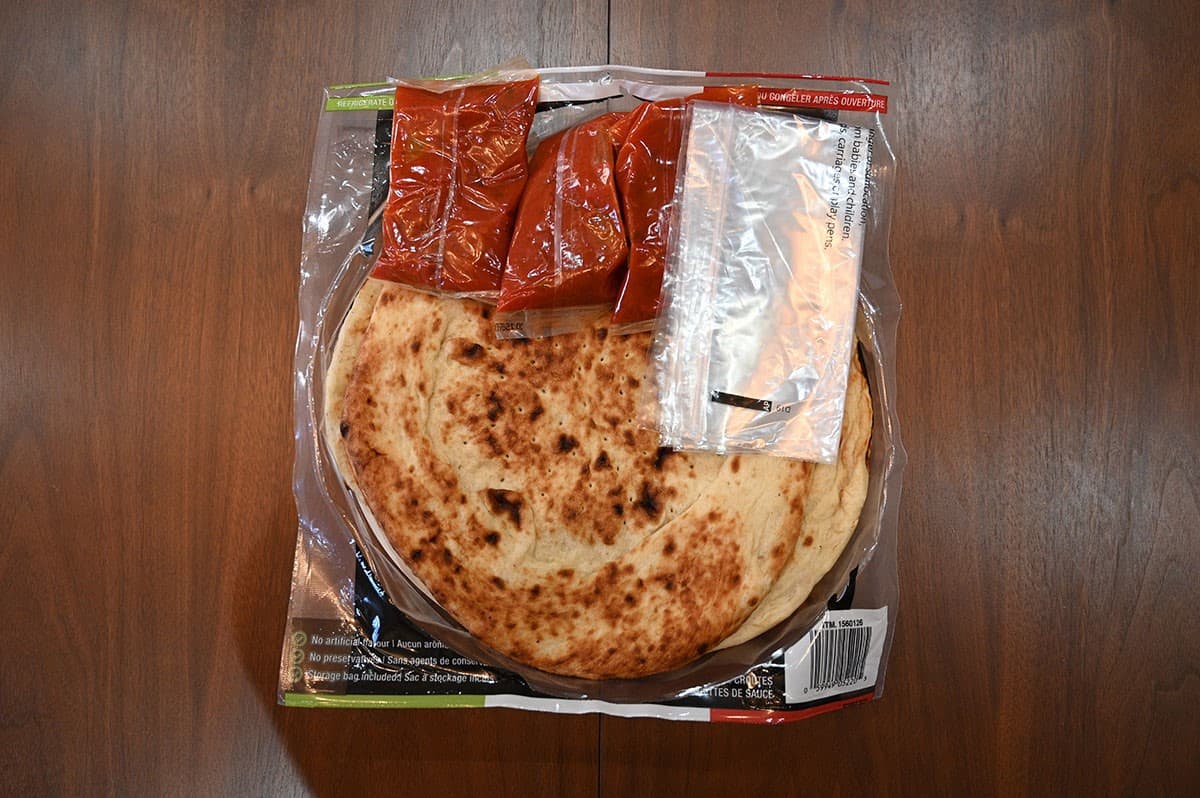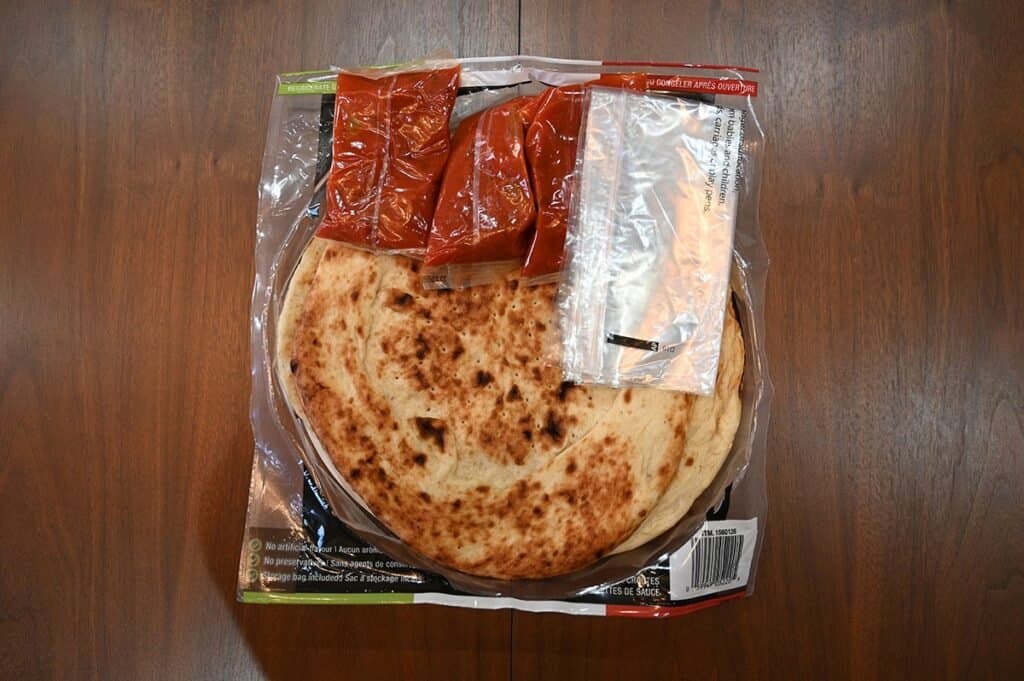 It's a bit of a heavier crust so I got full after two slices. The sauce is just okay, nothing amazing, a pretty basic tomato pizza sauce. The tomato sauce isn't very sweet which is a positive because I'm not a huge fan of sugary, sweet, pizza sauce.
I think you can make any pizza crust enjoyable by adding the right toppings. I made BBQ chicken pizza and I did really enjoy it but I think that's mainly due to the abundance of chicken and cheese I added. This Molinaro's Napolitano pizza crust isn't amazing, I like the other one better.
Cost
The three crust, three sauce Napolitano pizza kit from Costco costs $9.89 Canadian.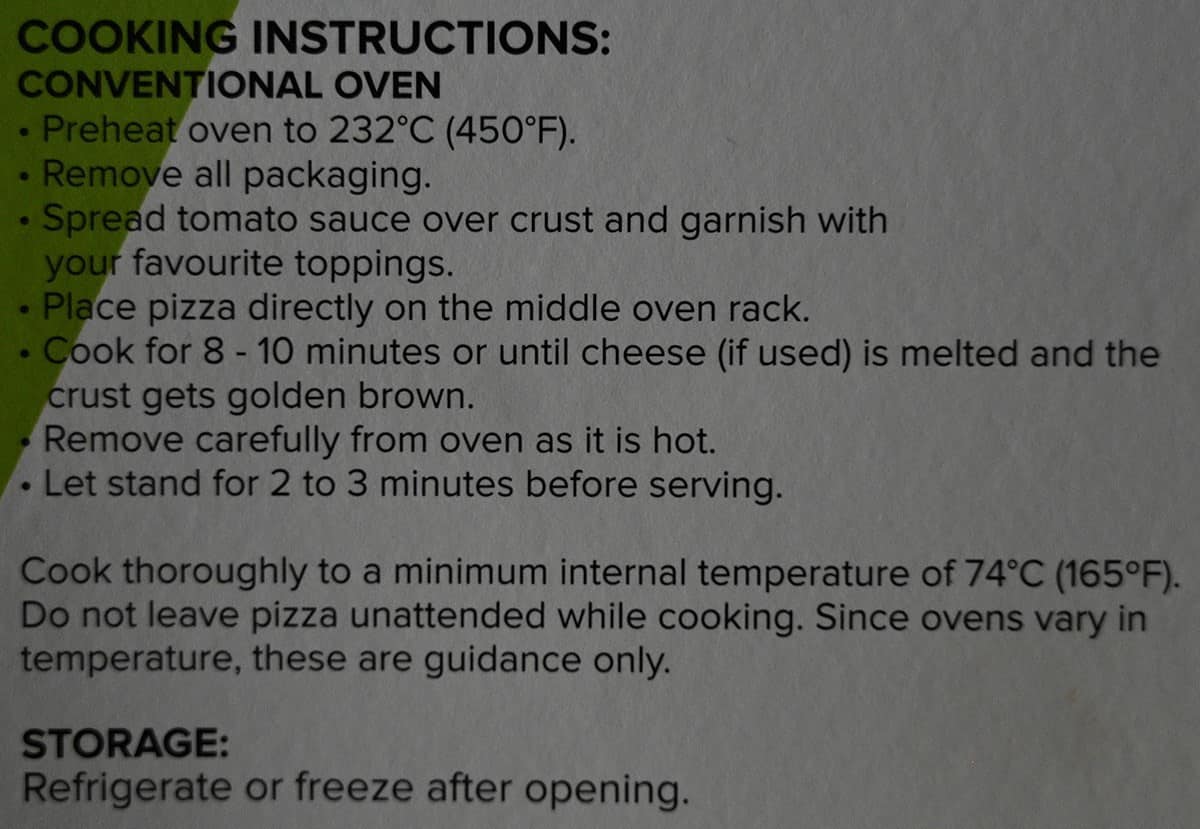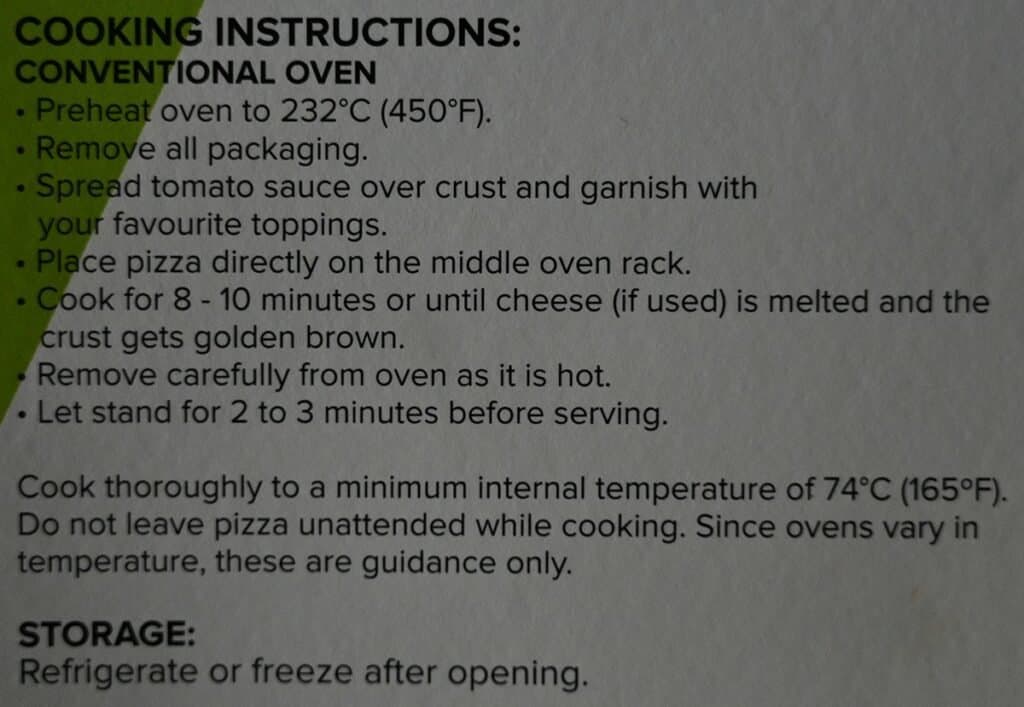 Convenience
I don't understand why Costco would sell a pizza crust kit with an odd number of three pizza crusts. I think it's a strategy so that you buy two kits. Usually I'll make two pizzas at a time because one is slightly less than enough for two of us and two pizzas gives us leftovers.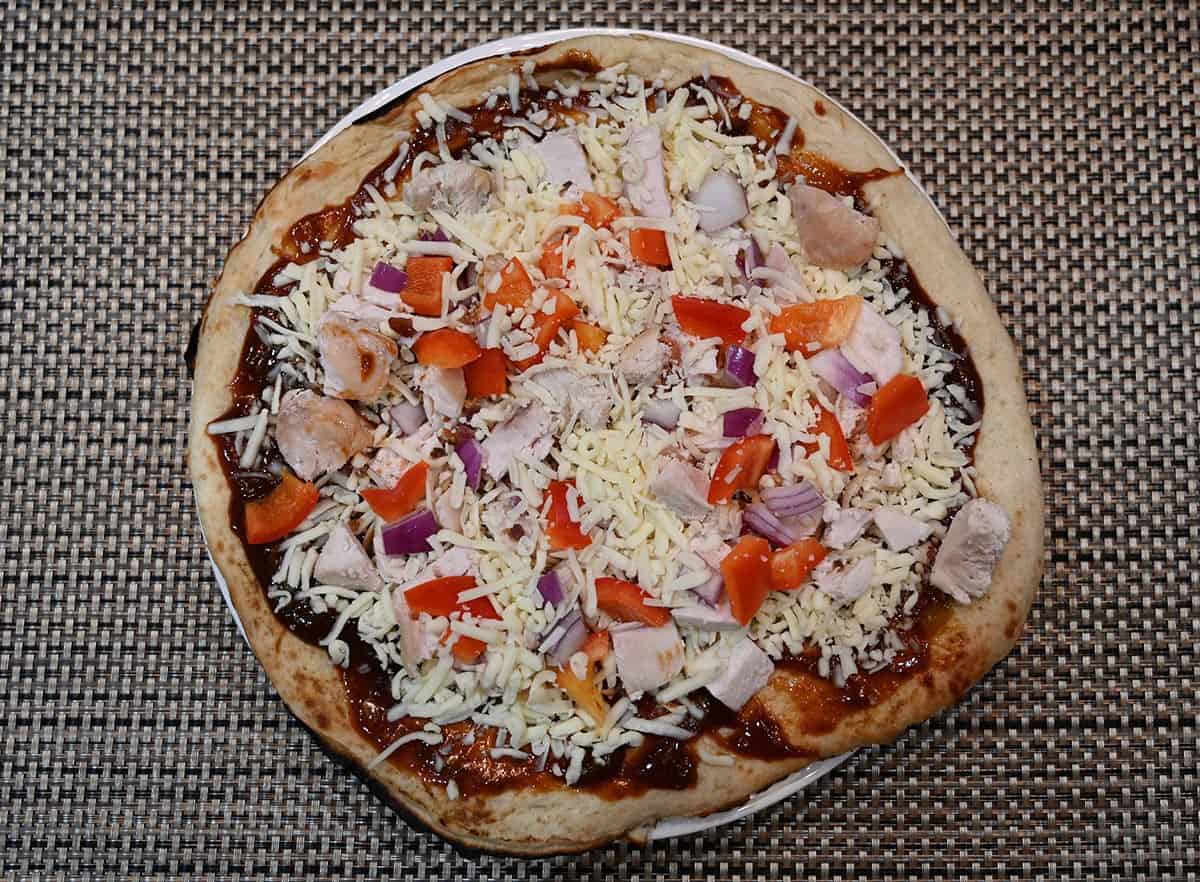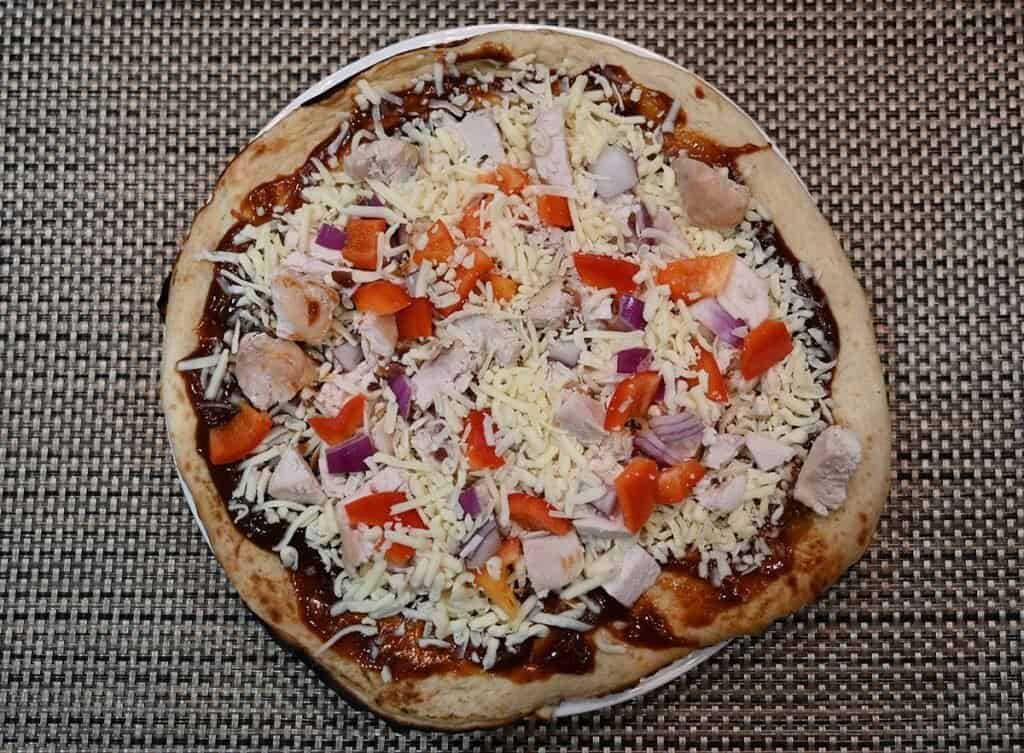 Once open the package comes with a freezer bag to store any extra crusts and sauce you don't make. The crusts freeze and thaw just fine! The best before date is about three months from the date we purchased the crusts.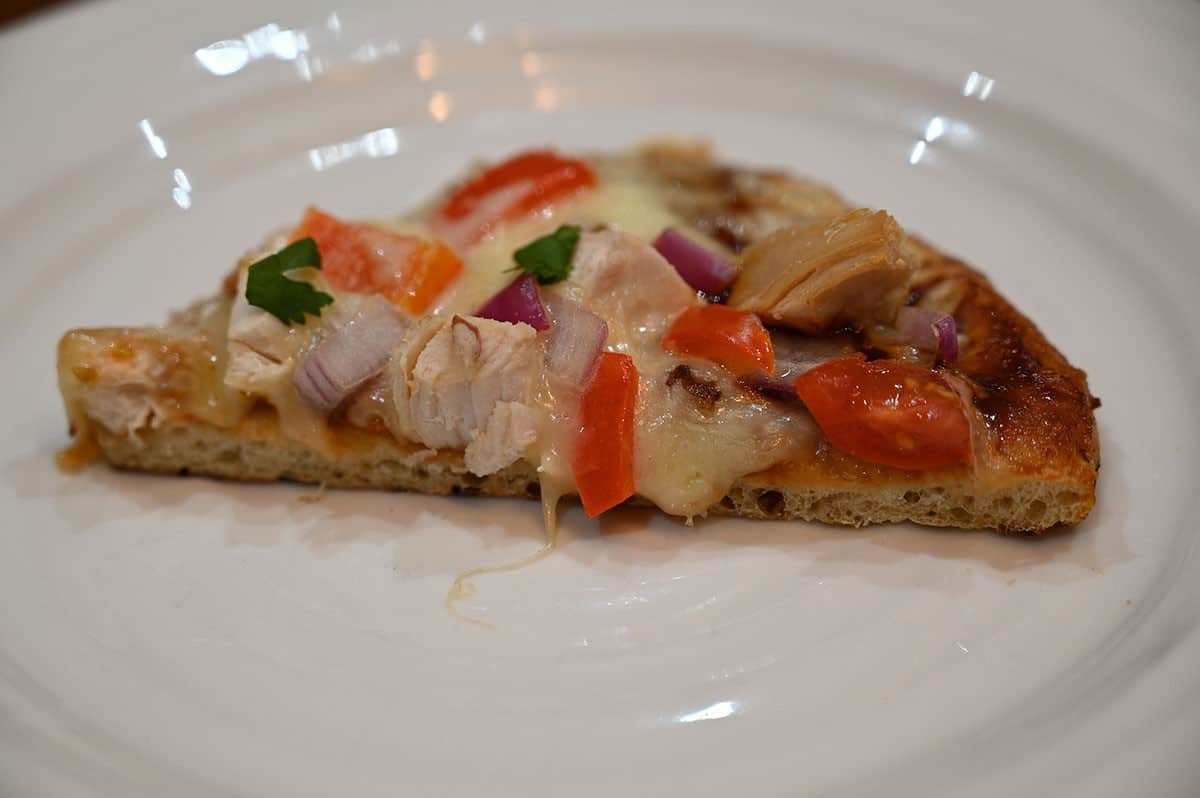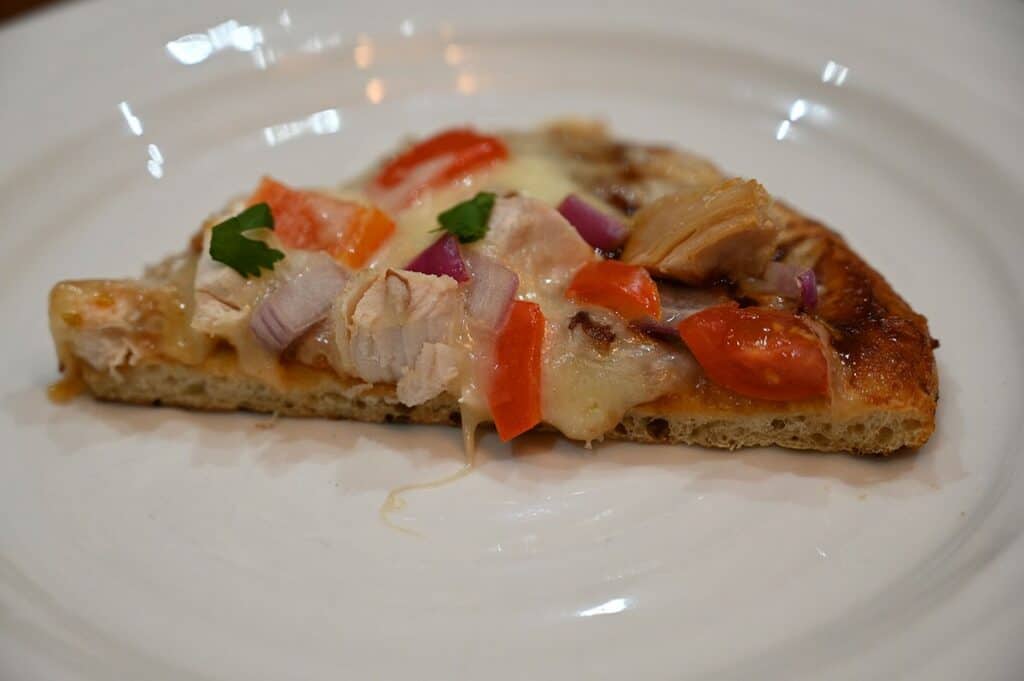 After you've added the toppings to your pizza you cook it in the oven at 450 degrees farenheit for about eight to 10 minutes. Make sure to cook it directly on the rack. I like to put a cookie sheet on the rack lower to catch any drippings or mess. I added a ton of toppings so I cooked my pizza for the full 10 minutes to make sure all the cheese was nice and melted!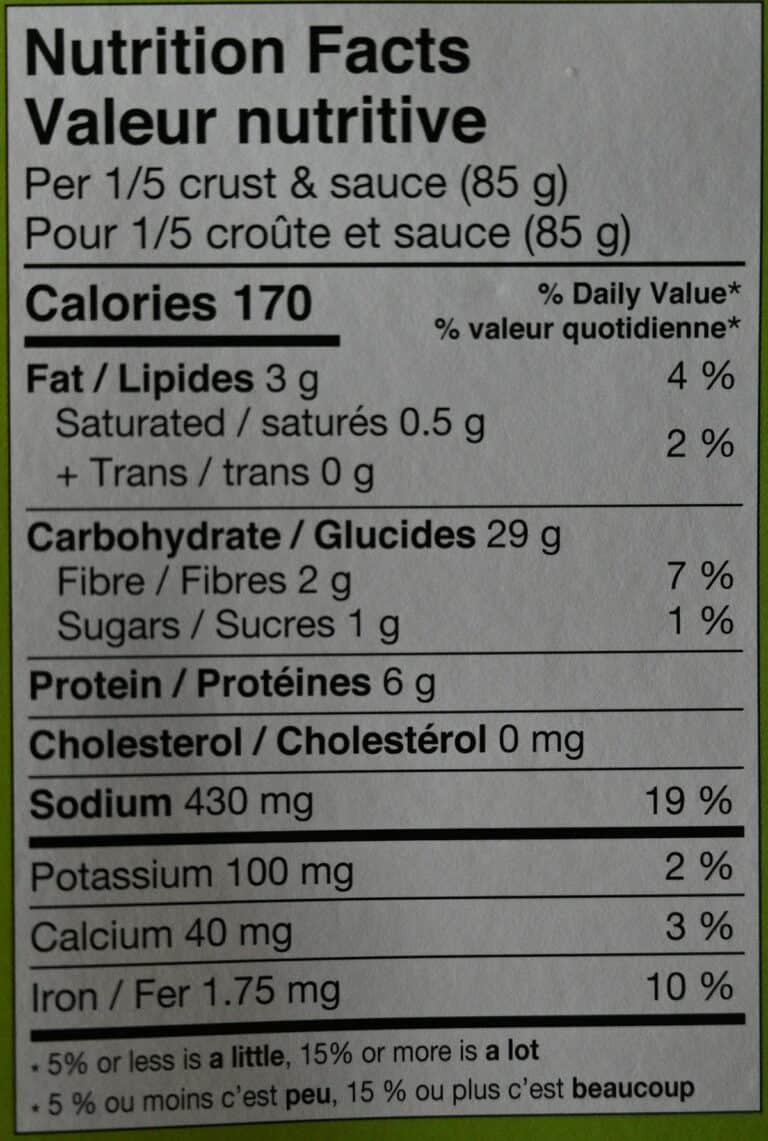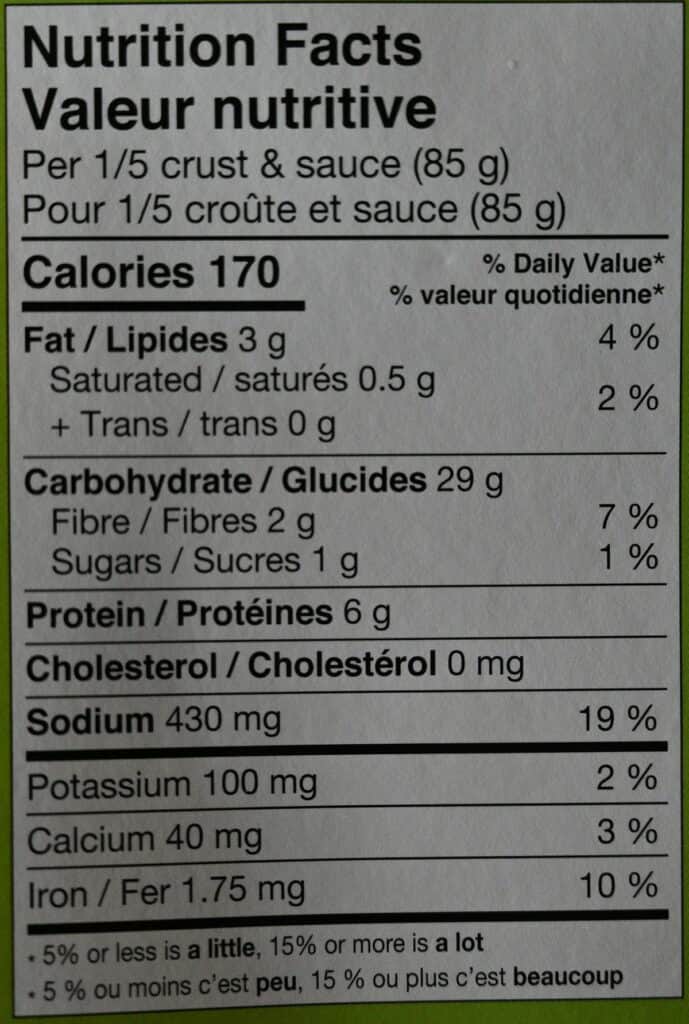 Nutrition
Calories
It's really hard to tell how many calories you're actually consuming because everyone's toppings are all different. I loaded ours with cheese so I'm pretty sure I was getting 1000 calories of cheese per slice!
1/5th of the crust and sauce is 170 calories, three grams of fat, 29 grams of carbohydrates, two grams of fibre, one gram of sugar, six grams of protein and 430 mg of sodium.


Ingredients
The Molinaro's Napolitano crusts are not gluten free and may contain milk and soy. The ingredients list is pretty much as I would expect it to be for a wheat pizza crust.
Scoring
Taste: 7.5/10
Cost: 7/10
Convenience: 9.5/10
Nutrition: 3/10
Overall
Give it a try!
I prefer the other Molinaro's pizza crust that was crispier and thinner but still enjoyed this!
Do you have a favorite cookie from Costco?
---
Please note that this review was not paid for or sponsored by any third party. This product was purchased by Costcuisine for the purpose of producing this review. The opinions in this review are strictly those of Costcuisine. Costcuisine is not affiliated with Costco or any of its suppliers. In the event that Costcuisine receives compensation for a post from the manufacturer of a product or some other third party, the arrangement will be clearly disclosed (including where the manufacturer of a product provides Costcuisine with a free sample of the product).