Costco is carrying these milk chocolate almond toffee clusters and all I can say is OMG!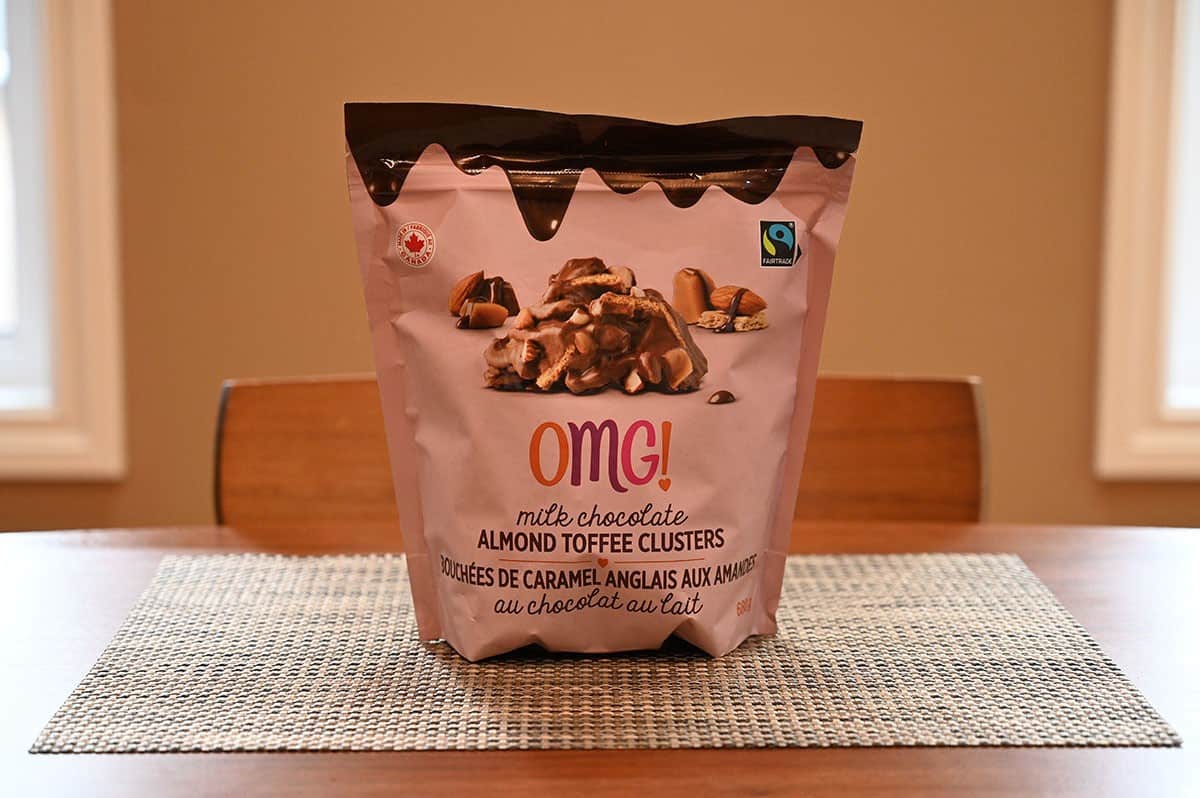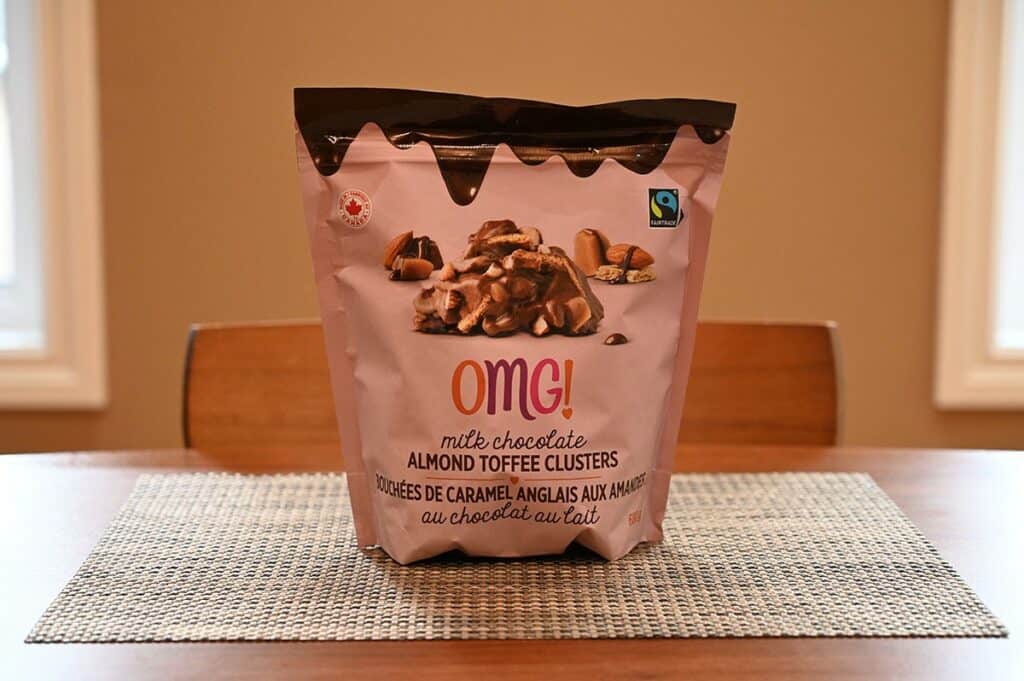 Today I'm reviewing the Costco OMG! Milk Chocolate Almond Toffee Clusters. I was sent a free sample of these by the company because they're currently not available in western Canada but they are available in Eastern Canada as well as Texas.
Similar products to these I've reviewed are the Costco Kirkland Signature Macadamia Nut Clusters, Costco innofoods dark chocolate keto nuggets, Costco innofoods Golden Nuggets and the Costco innofoods Coconut Clusters.
Location in Store
You can find these OMG! clusters in the snack section at Costco near the other chocolates. Usually the snack section is at the front of the store by the checkout.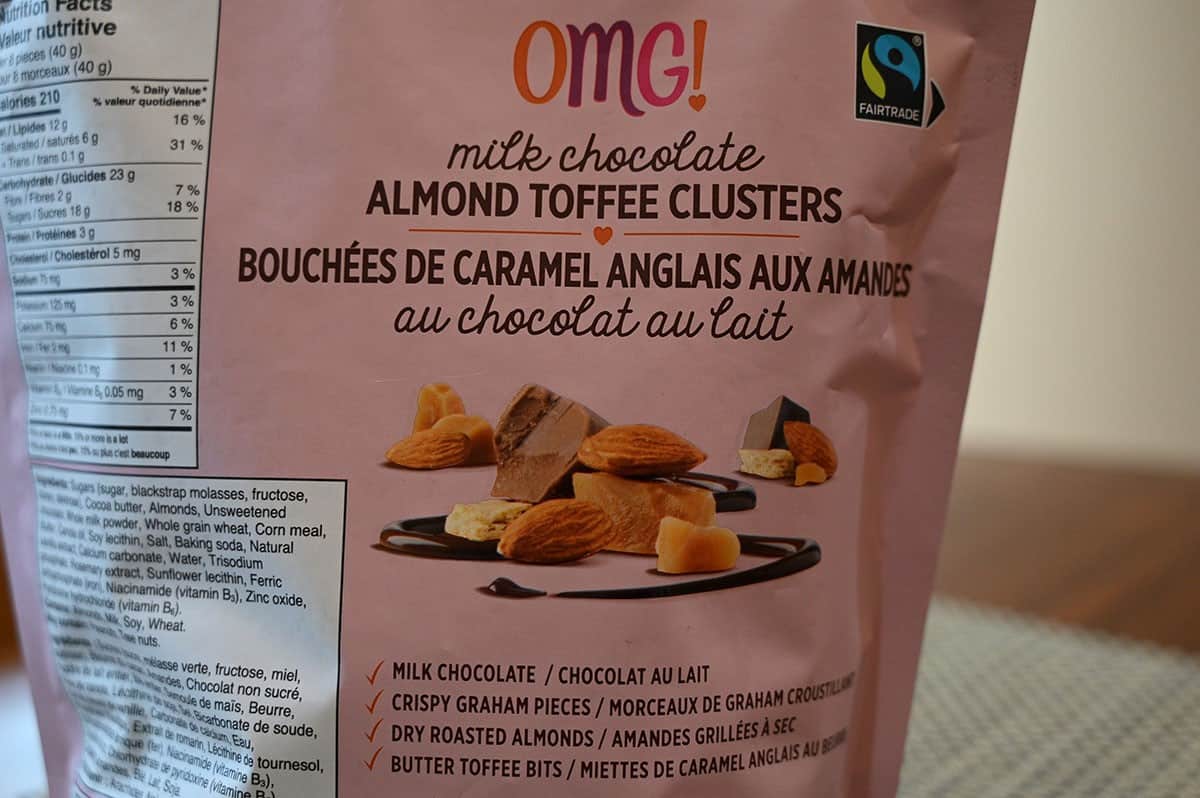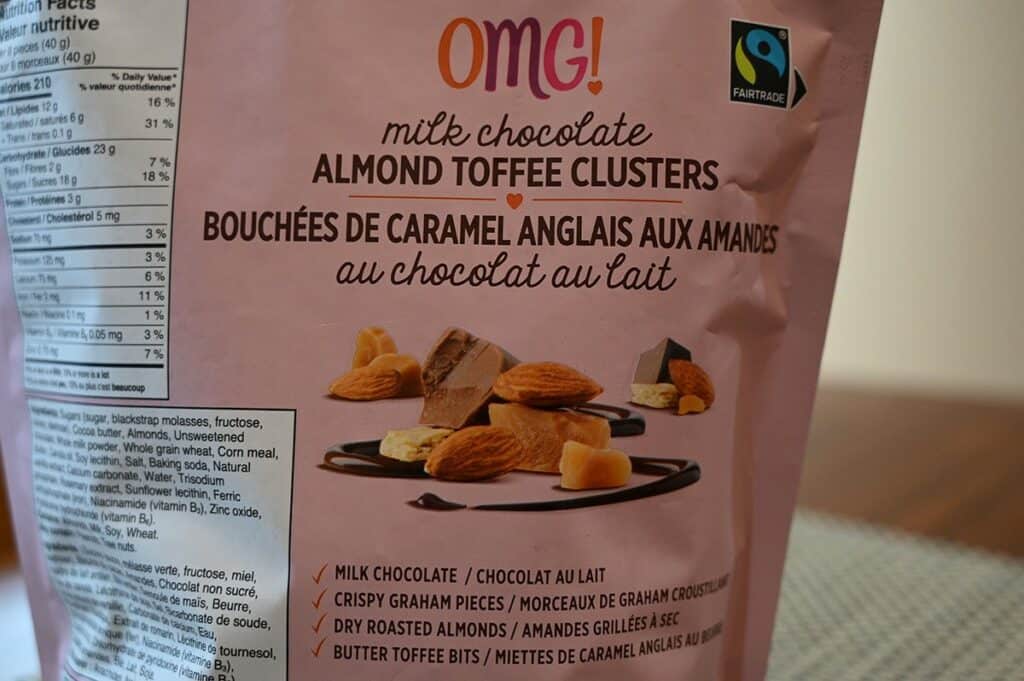 Taste
These are so delicious they make you say oh my god when you try them for the first time! I opened the bag when my parents were over and everyone absoluteloy loved them and found them addictive.
There's small almond pieces so the clusters don't have a ton of nuttiness. I like that the almond pieces are small because larger almond pieces I find pretty strong in flavor and also really quite crunchy and hard.
The texture of the clusters is delightful and crunchy from the crispy graham pieces. The milk chocolate is smooth and sweet.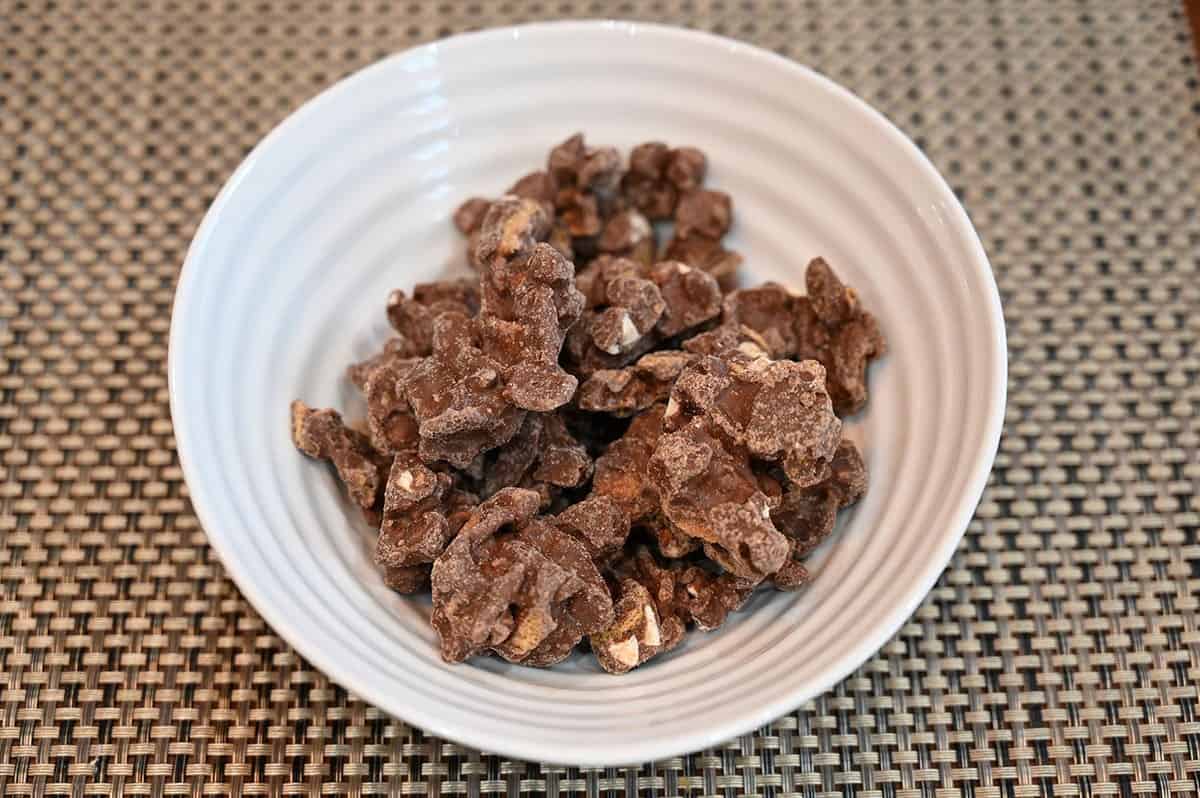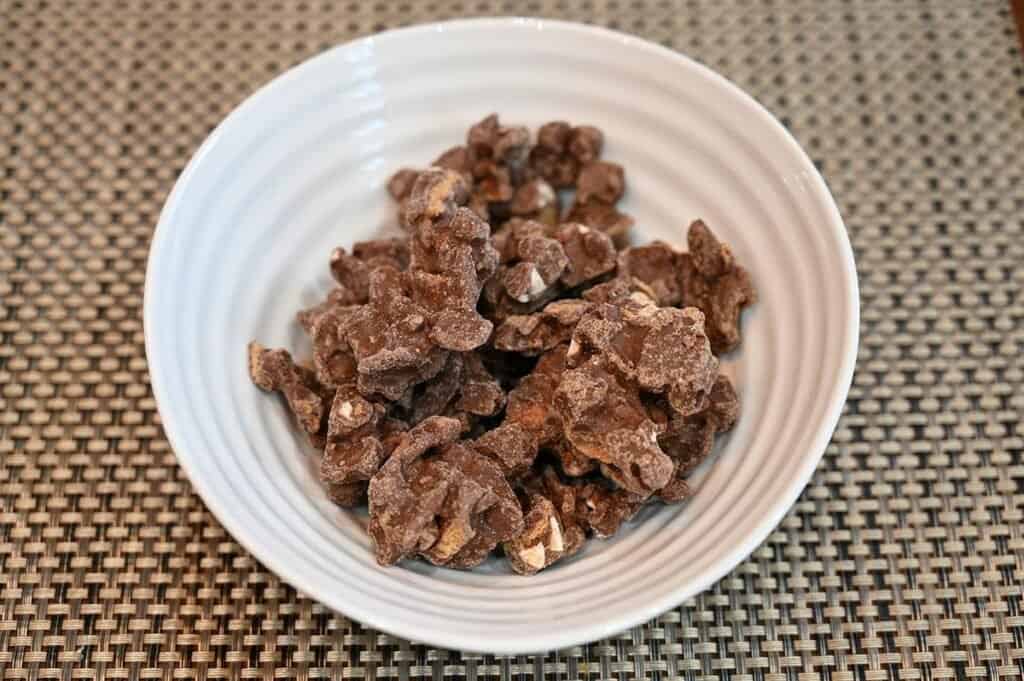 These OMG! clusters kind of remind me a bit of a Kit Kat, Coffee Crisp or Crunch bar but with a nice hint of almond flavor. The toffee is really buttery which makes these extra good.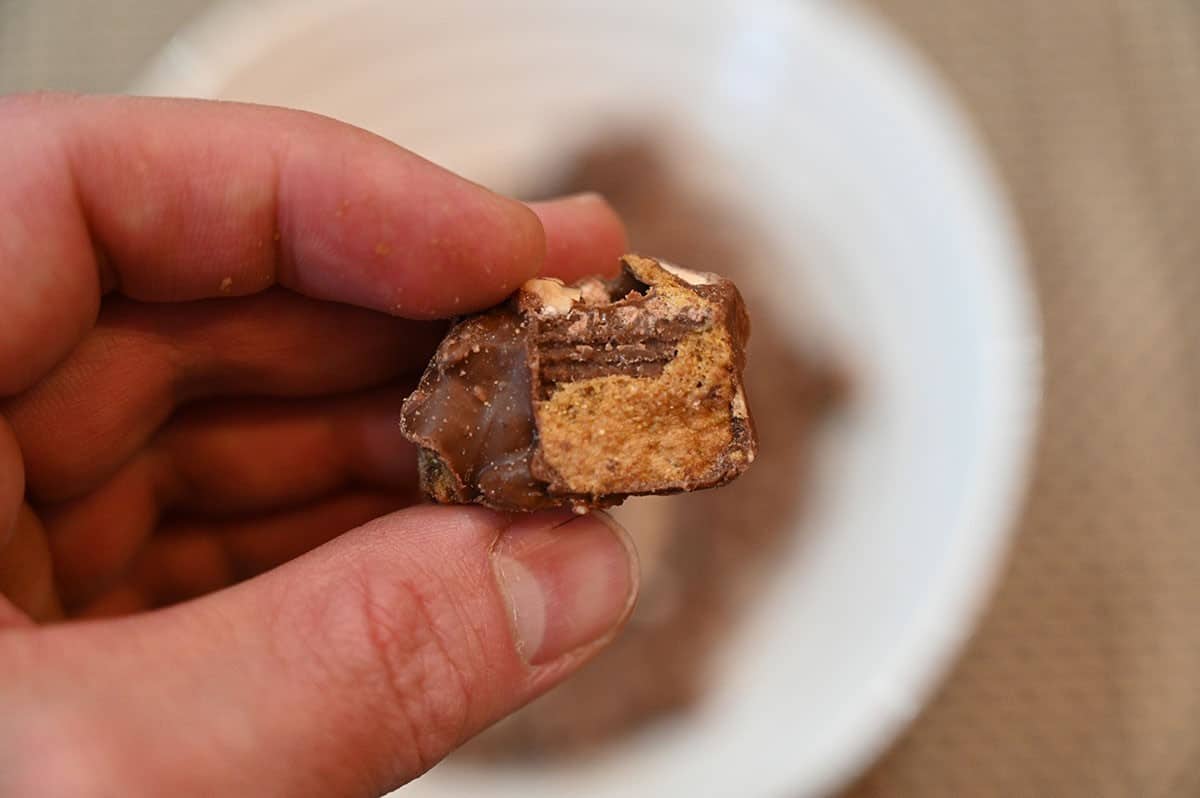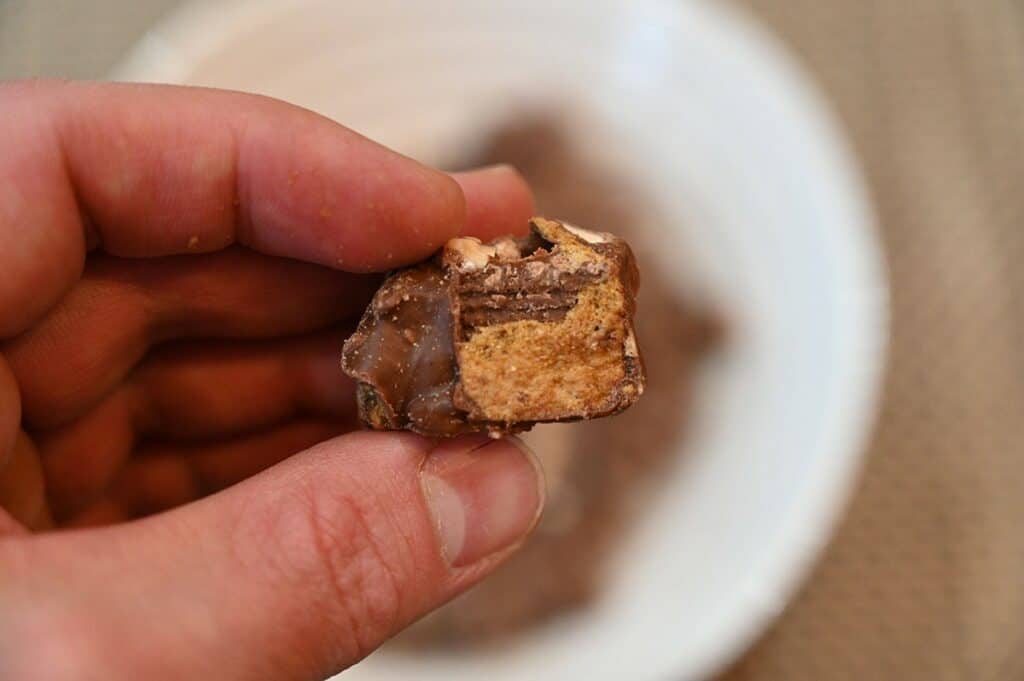 Cost
In Canada, the Cost is $11.89 for the 680-gram bag. In Texas, the cost is $9.99 USD.
That's a super reasonable price for such a delicious treat. I myself would even pick these up to gift to people around the holidays.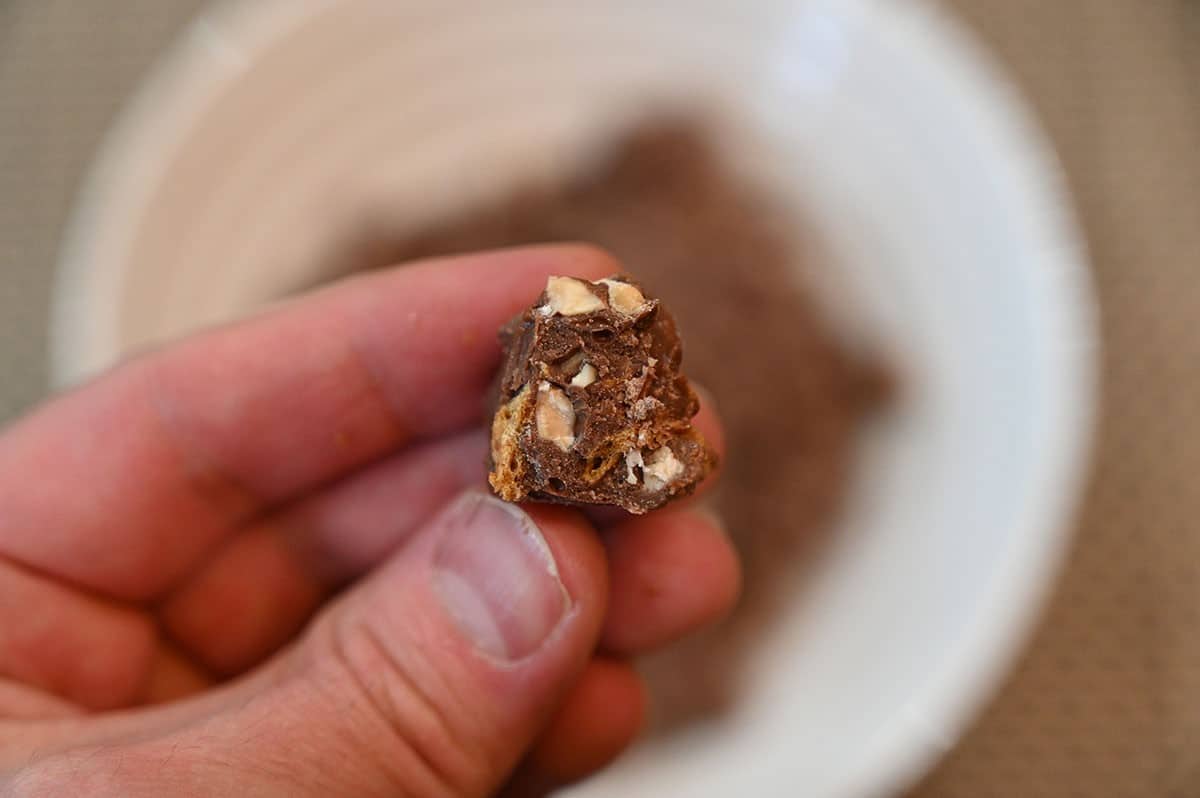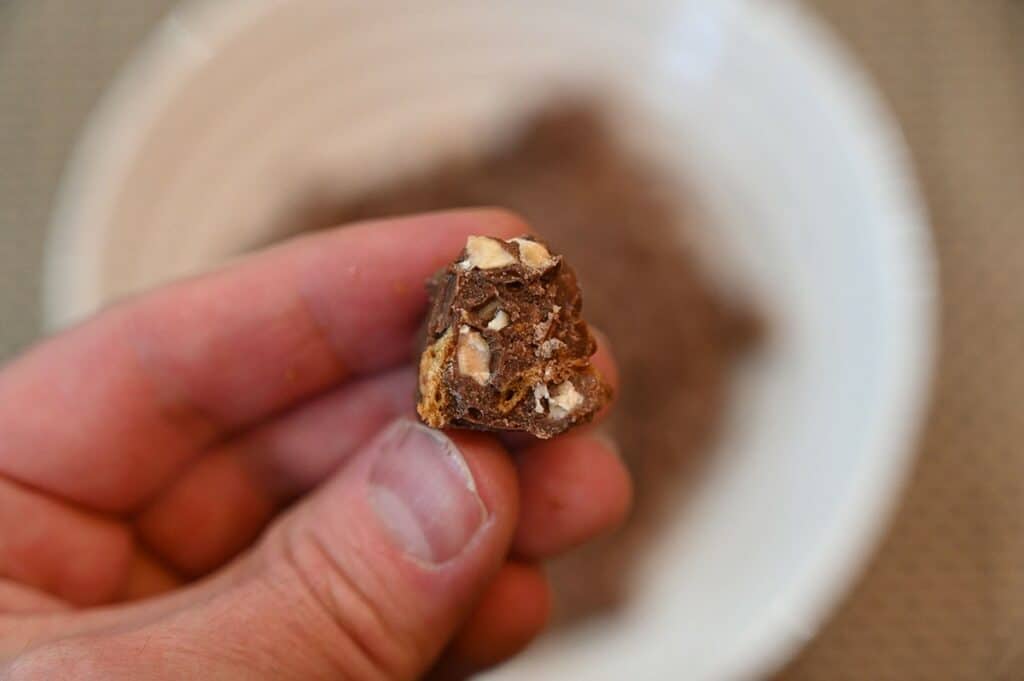 Convenience
The best before date on the bag of Costco OMG! Milk Chocolate Toffee Almond Clusters is about ten months from the date I received them. If you're somewhere hot I recommend keeping them in the fridge. Otherwise storing them in a cool, dark place like a pantry or basement will work.
The bag is resealable which helps keep the clusters fresh tasting. These are great for a dessert or snack and are awesome for Netflix binge-watching.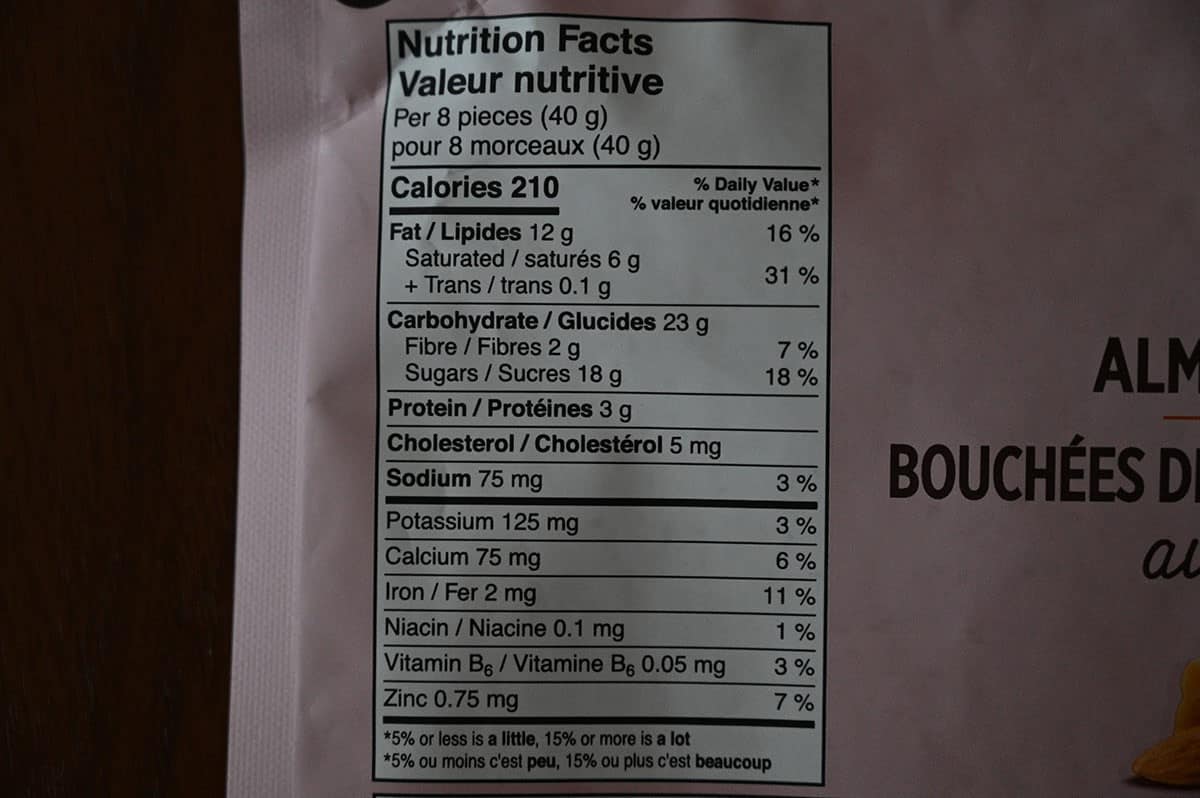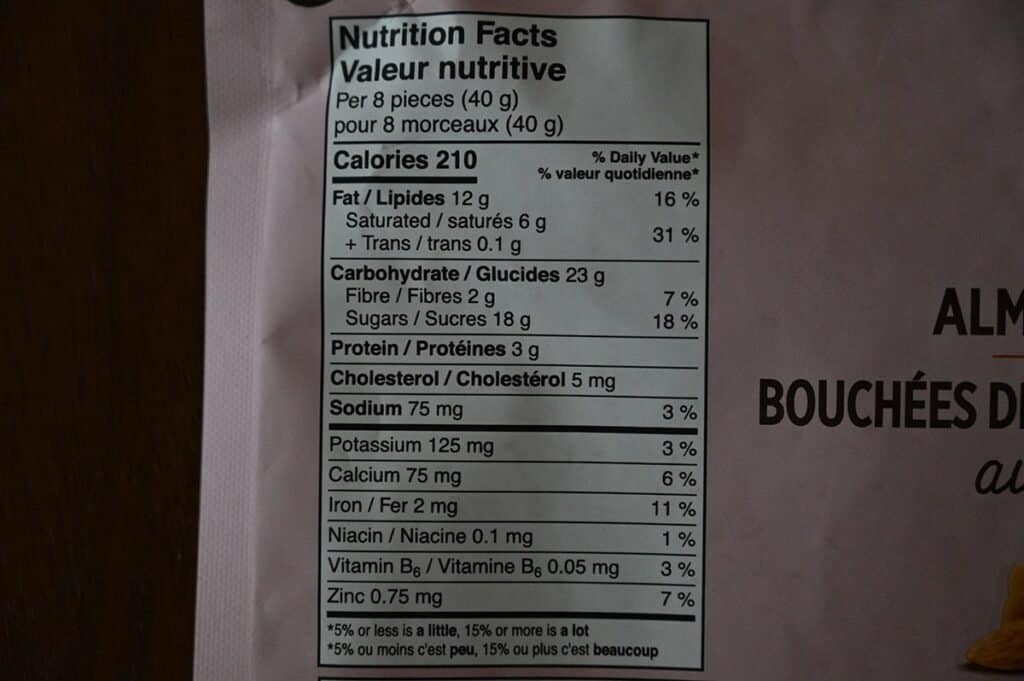 Nutrition
Calories
Definitely not a healthy treat but in my opinion, they're worth every calorie. Eight pieces or 40 grams of clusters is 210 calories, 12 grams of fat, 23 grams of carbohydrates, two grams of fibre, 18 grams of sugar, three grams of protein and 75 mg of sodium.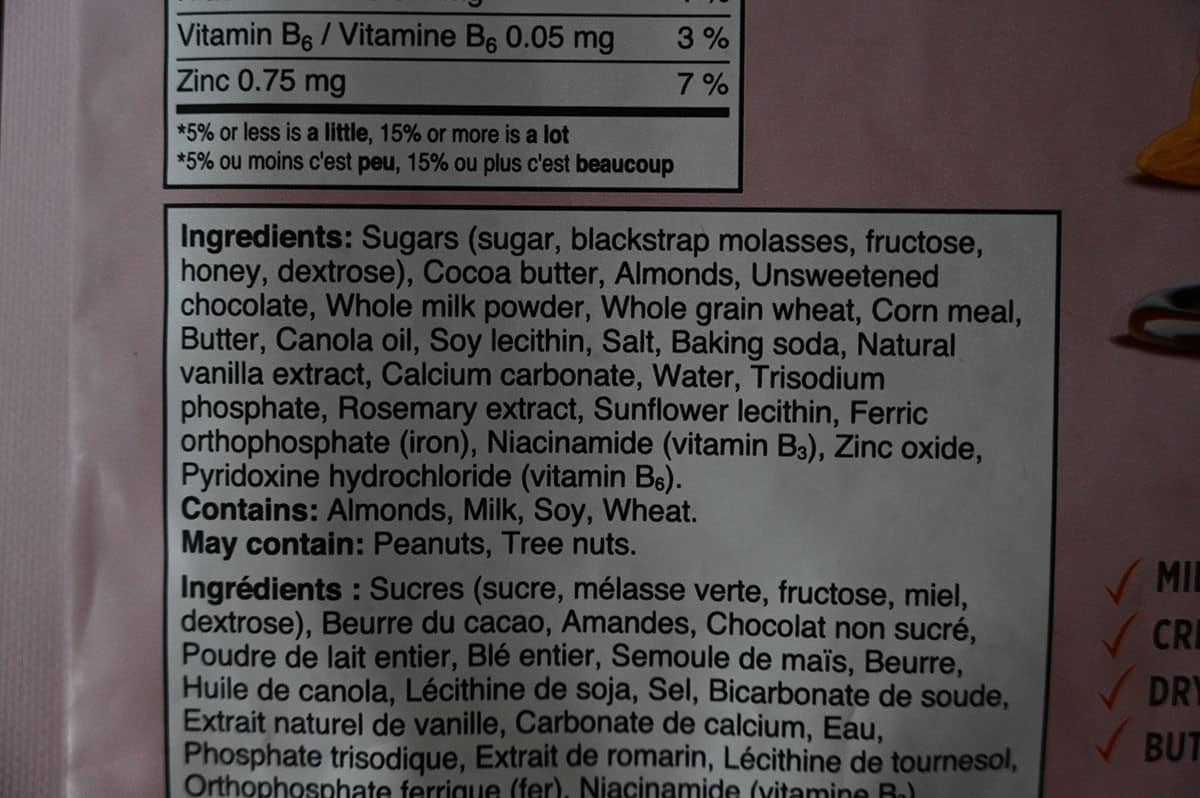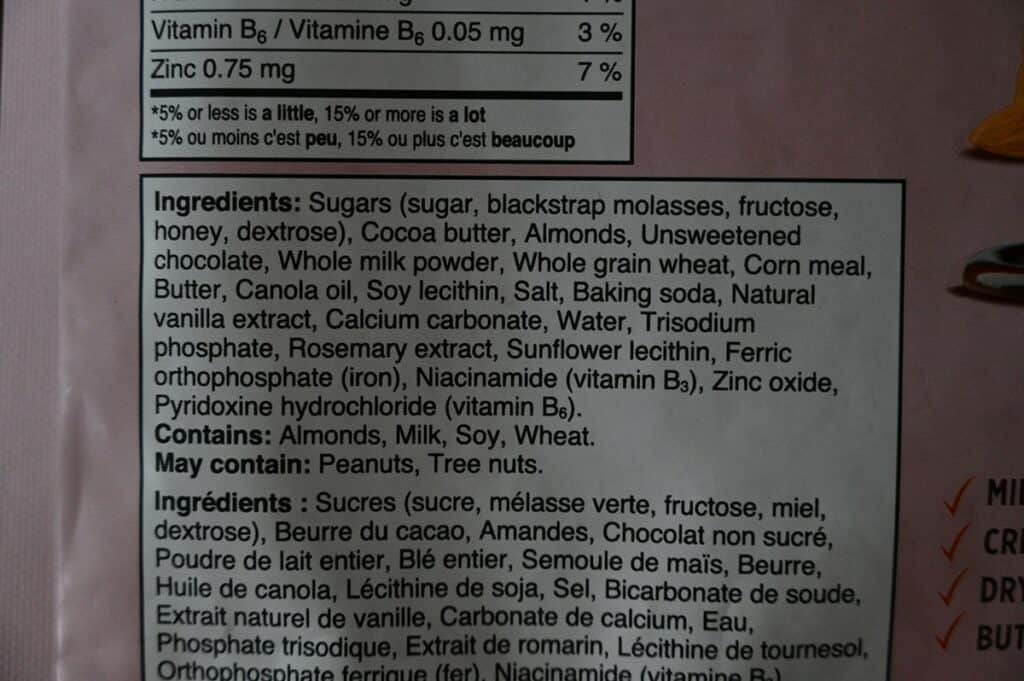 Ingredients
I love that the OMG! clusters from Costco contain fairtrade cocoa, sugar and vanilla. One ingredient I find interesting is the rosemary extract but most of the other ingredients are things you would expect to find in a chocolate treat like this.
The clusters are not vegan, gluten-free or nut-free.
Scoring
Taste: 9/10
Cost: 8/10
Convenience: 10/10
Nutrition: 0/10
Overall
Must buy!
Hopefully the OMG! Milk Chocolate Almond Toffee Clusters make their way to Western Canada soon! These are really delicious and I will definitely be finishing the bag.
Have you tried these? What did you think?
---
Please note that this review was not paid for or sponsored by any third party. However, I was given a free sample of this product to review. The opinions in this review are strictly those of Costcuisine. Costcuisine is not affiliated with Costco or any of its suppliers. In the event that Costcuisine receives compensation for a post from the manufacturer of a product or some other third party, the arrangement will be clearly disclosed (including where the manufacturer of a product provides Costcuisine with a free sample of the product).