Do you feel like being on a keto diet limits your lunch options? If so, these Costco Orowheat Keto Tortillas may open up a few new possibilities! Are these tortillas good enough to make you forget about the real thing?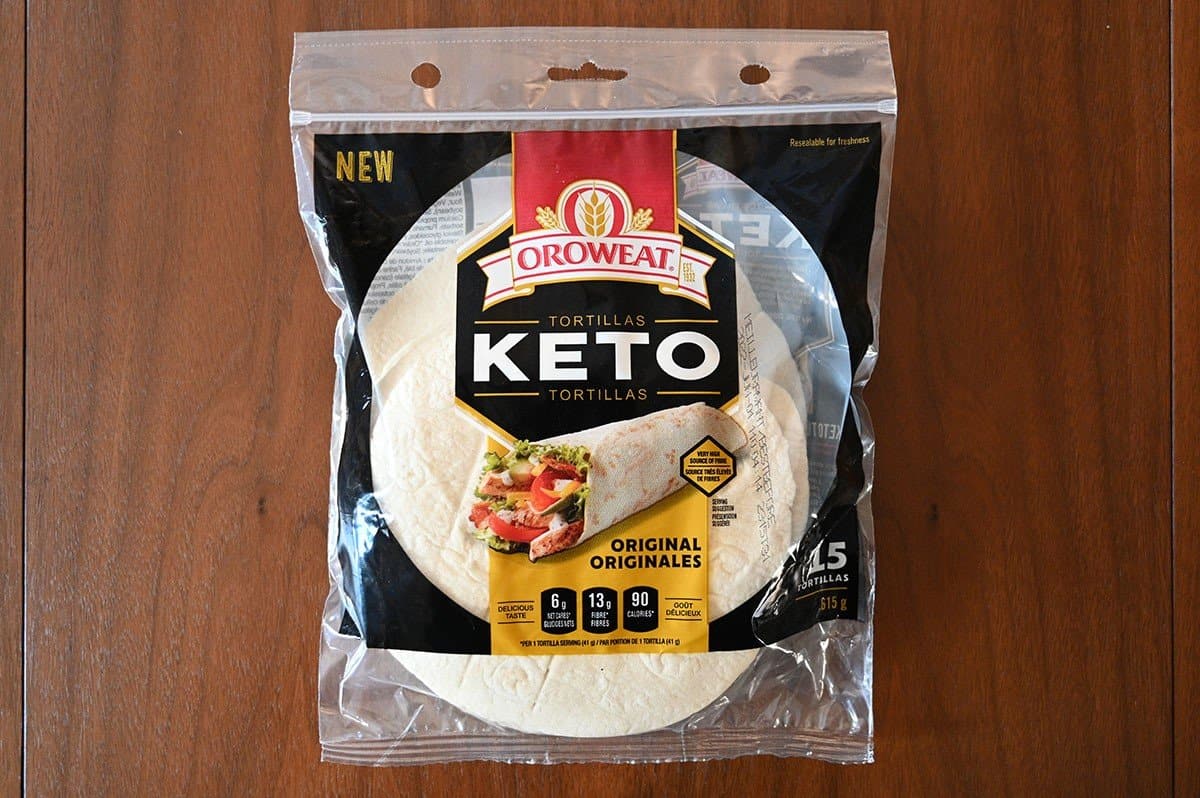 Keto products are something I enjoy trying and over the last two years or so I've noticed Costco starting to carry a ton more keto products. Like these Costco Orowheat Keto Tortillas.
Other items from Costco you may want to add onto your keto grocery list are the Costco No Sugar Company Keto Screamz Barz, Costco Keto Izza 3 Meat Keto Pizza, Costco No Sugar Company Keto Bars, Costco innofoods Keto Granola, Costco Universal Bakery Keto Bites and the Costco Crepini Egg Wraps.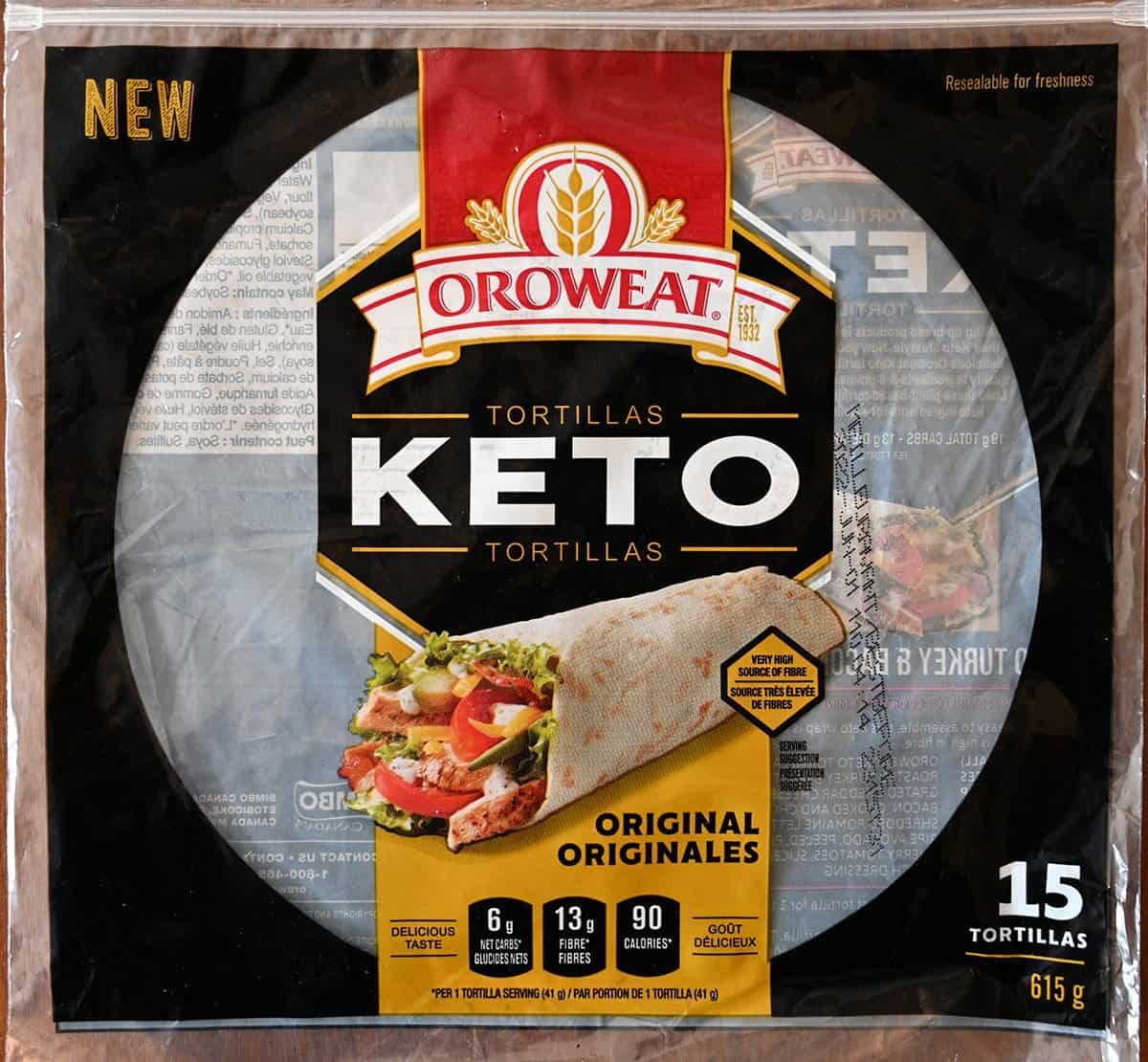 Location in Store
The keto tortillas can be found in the bakery section at Costco and the item number is 1614173.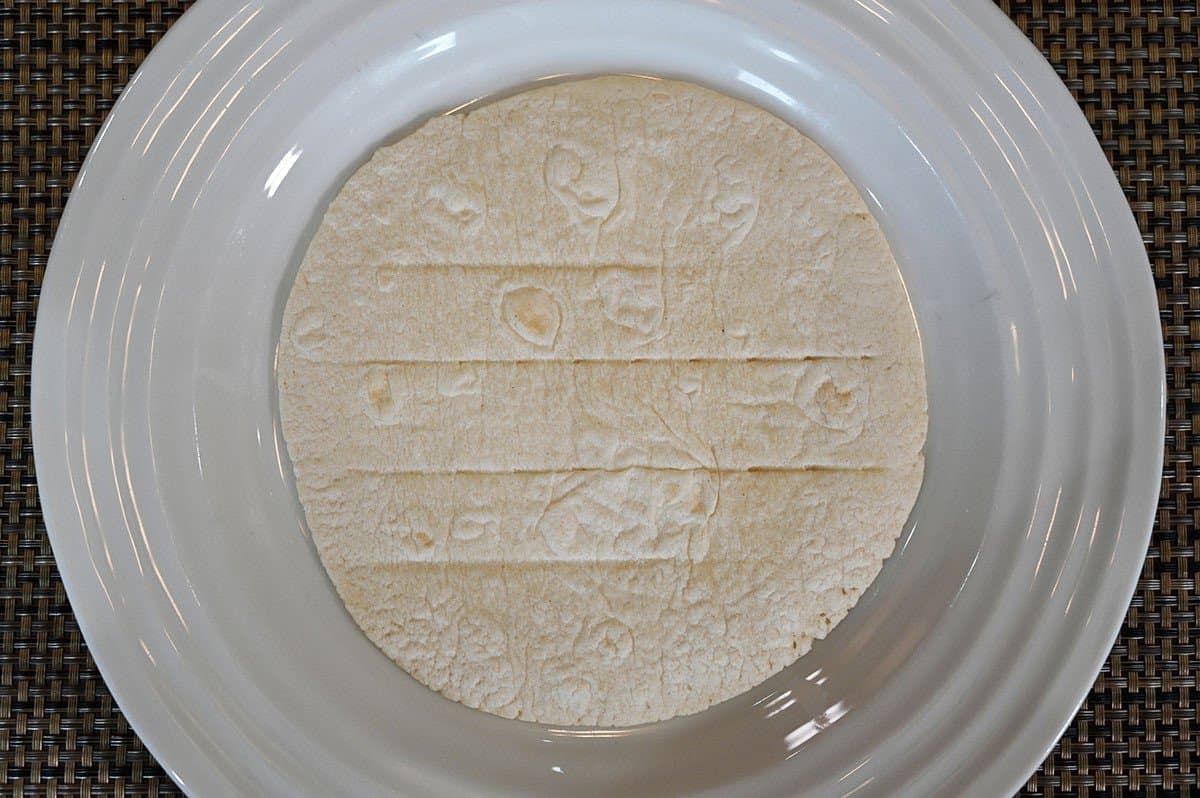 Taste
The tortillas are nice and soft which makes them easy to roll up! They also are strong enough to add quite a few toppings without the wraps falling apart or getting soggy.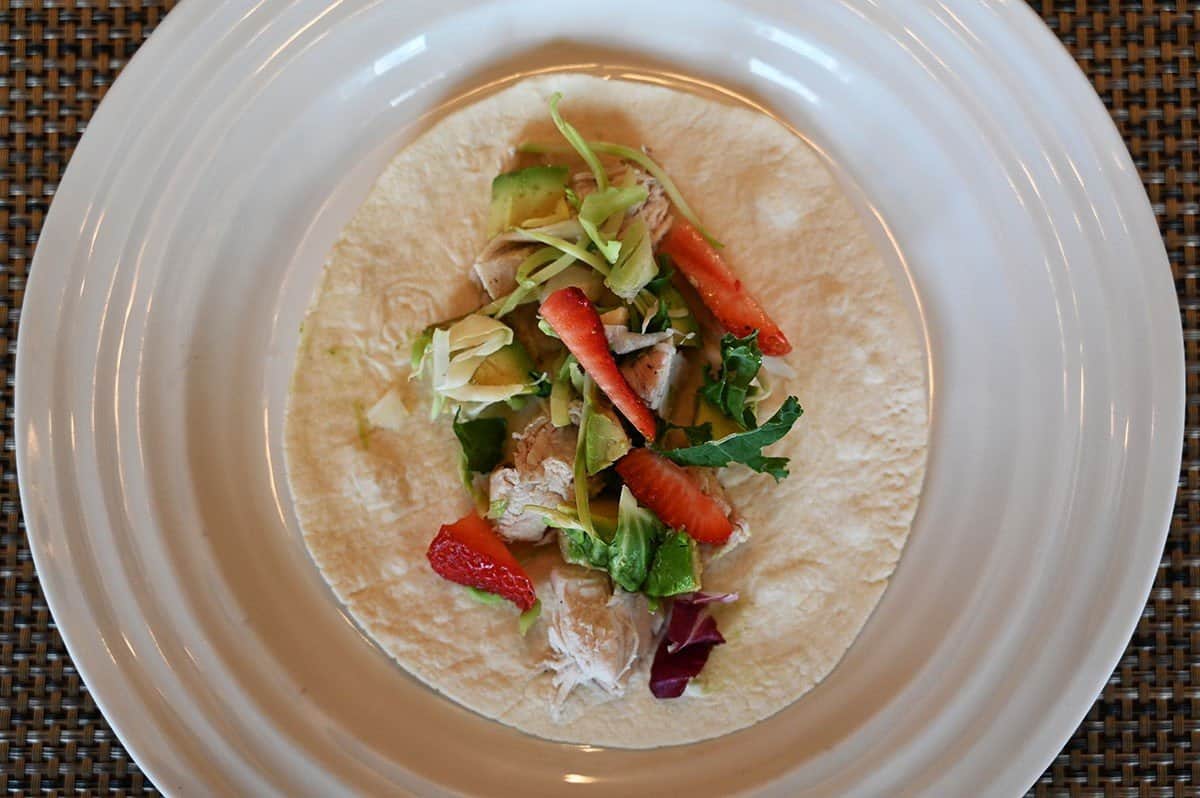 They're a normal thickness, maybe slightly on the thicker side which is a good thing in my opinion When it comes to flavor, they really don't have much. They're pretty flavorless so the flavor you get that's noticeable is coming from whatever you've put in your tortilla. They don't seem to have the aftertaste that I find a lot of keto products have.
Cost
The package comes with 15 tortillas and costs $6.99 at Costco which isn't bad considering a lot of keto products are pretty expensive!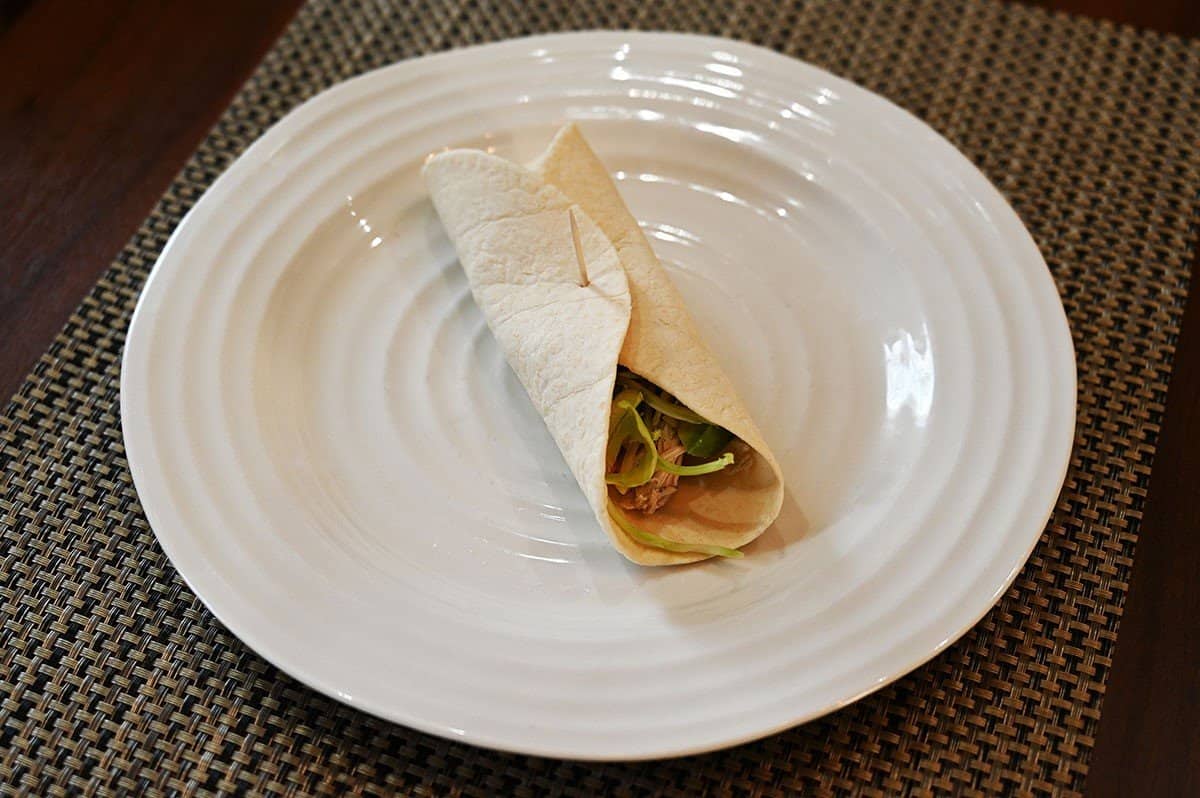 Convenience
The keto tortillas have a best before date of about three weeks from the date I purchased them. You can easily freeze them if you're not going to use them right away but if you freeze them I recommend separating them if you plan to just eat one or two at a time. That way they won't all freeze together.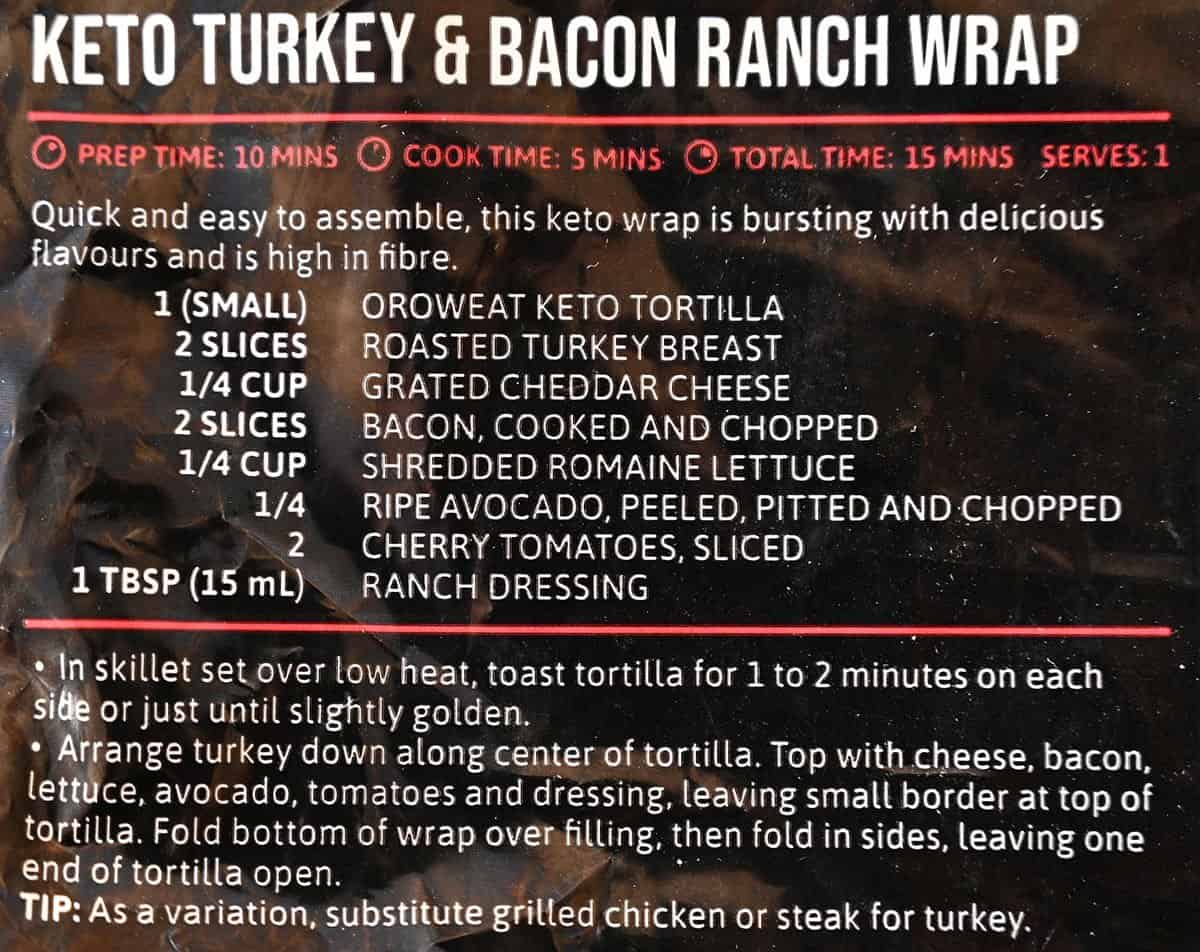 You can use these for quesadillas, lunch wraps, breakfast wraps and put whatever you like in your tortilla! Since they lack flavor you don't need to worry about your ingredients clashing with the flavor of the wraps.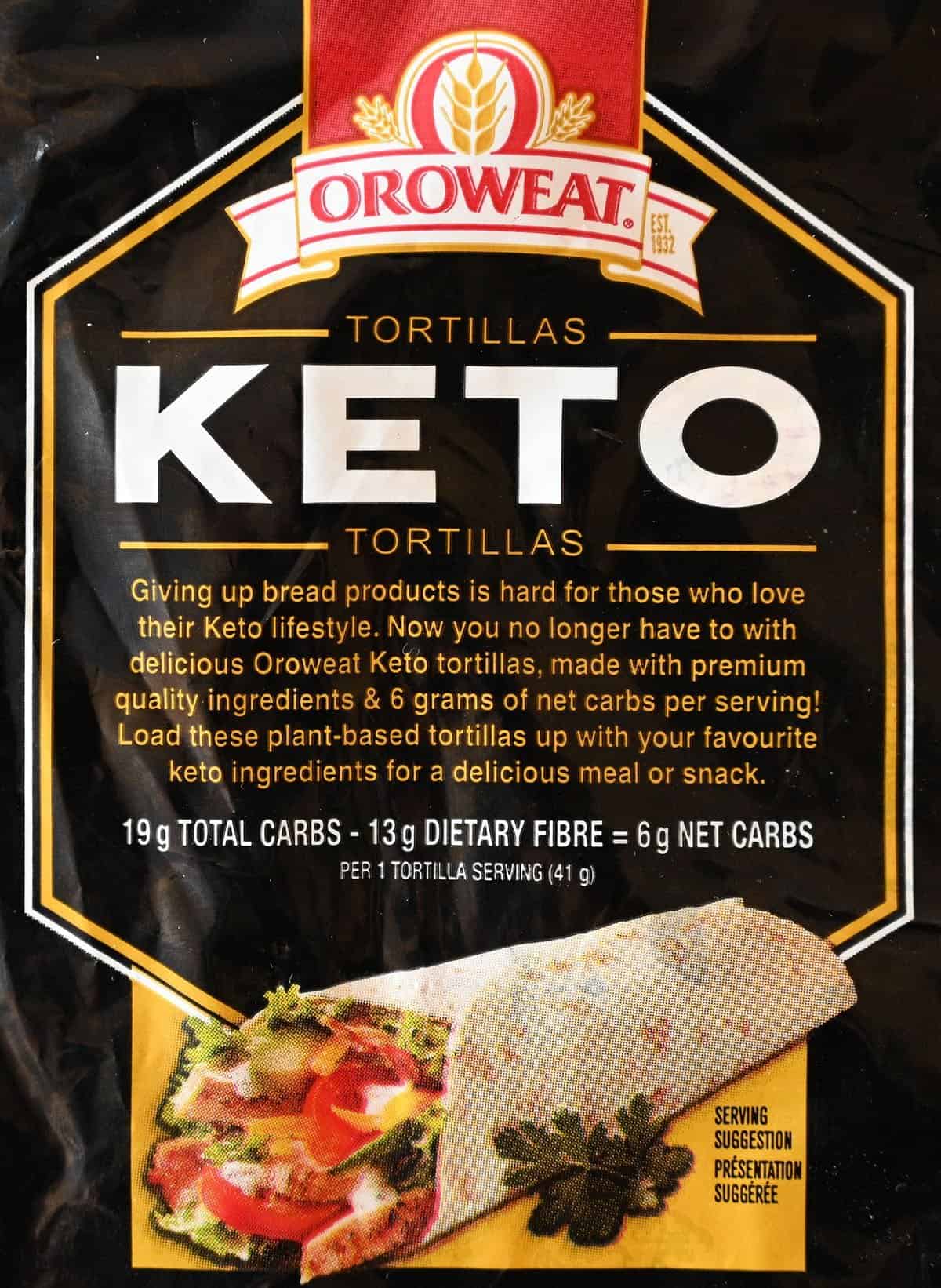 Nutrition
Calories
One tortilla is 90 calories, three grams of fat, 19 grams of carbohydrates, 13 grams of fibre, zero grams of sugar, four grams of protein and 240 mg of sodium. The high amount of fibre cancels out some of the carbohydrates, so the total is six grams net carbs per tortilla. The fat isn't very high compared to a lot of keto products that have quite a high fat content.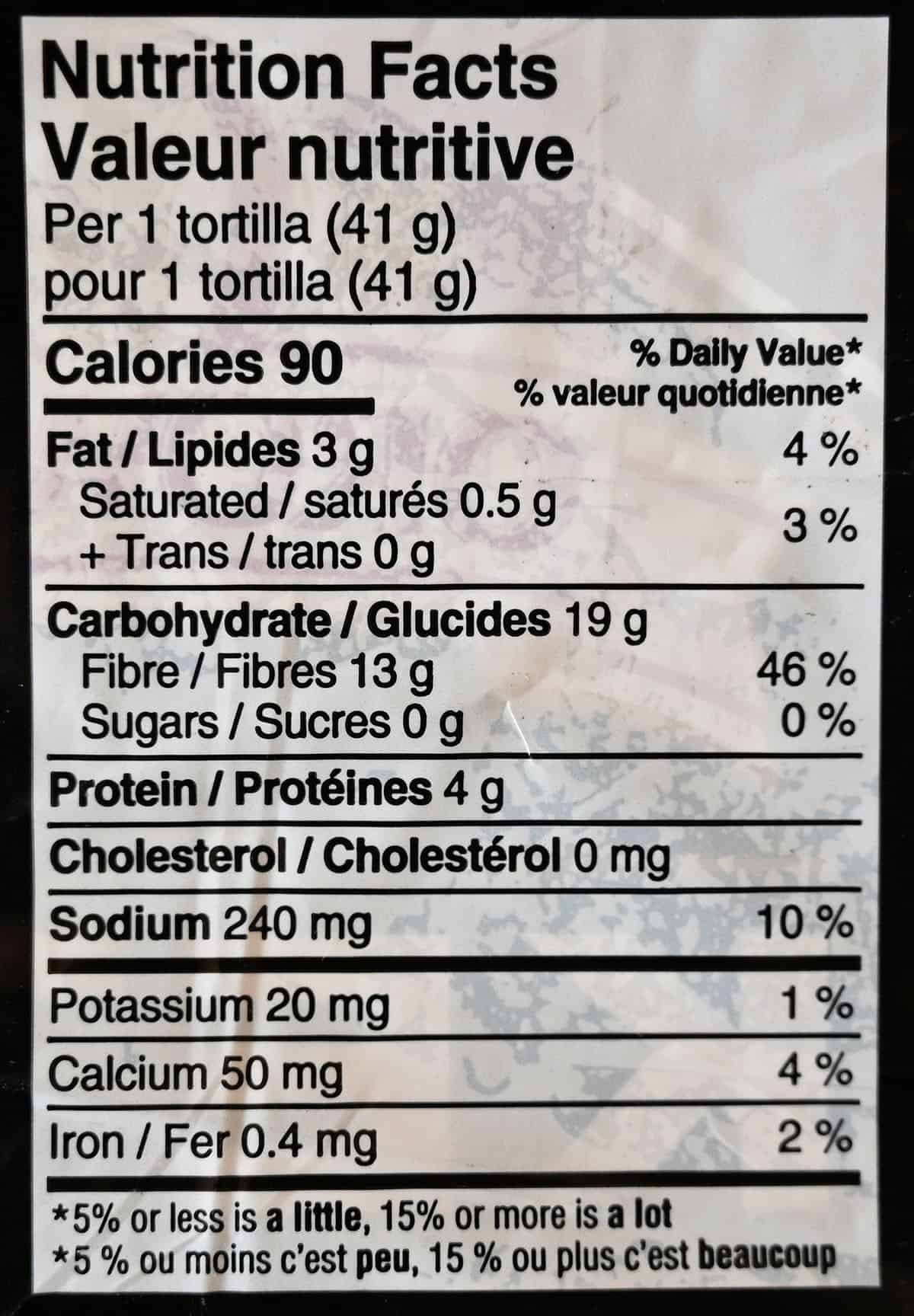 Ingredients
These may be keto but they are not gluten-free. The ingredients list states they may contain soybean and sulphites but I don't see any dairy products or eggs listed for those that are allergic to dairy and eggs. I wouldn't say these are the healthiest tortillas because they have chemical additives like potassium sorbate.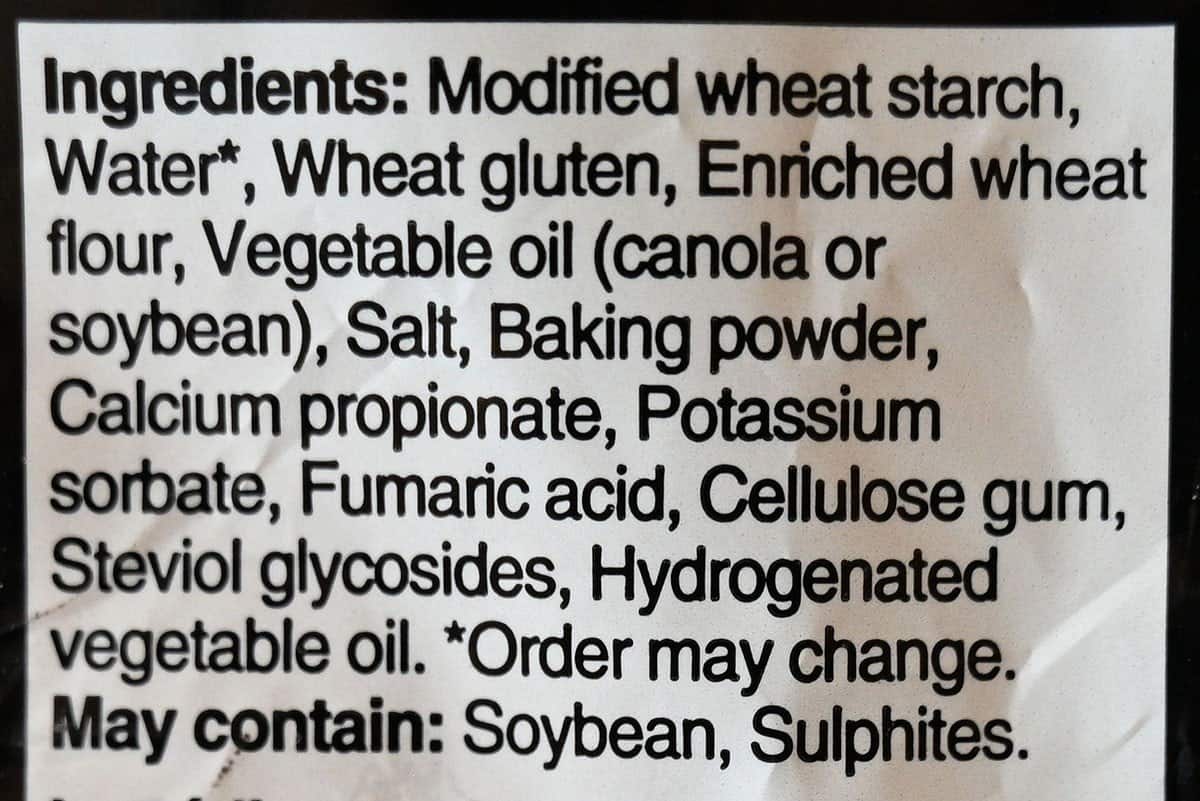 Scoring
Taste: 7.5/10
Cost: 8/10
Convenience: 10/10
Nutrition: 6/10
Overall
Give it a try!
If you're not on a keto diet I would just stick to regular corn, white or whole grain tortillas but if you're on the keto diet and have been craving quesadillas or wraps, definitely try these keto tortillas from Costco!
What keto products from Costco do you absolutely love?
---
Please note that this review was not paid for or sponsored by any third party. This product was purchased by Costcuisine for the purpose of producing this review. The opinions in this review are strictly those of Costcuisine. Costcuisine is not affiliated with Costco or any of its suppliers. In the event that Costcuisine receives compensation for a post from the manufacturer of a product or some other third party, the arrangement will be clearly disclosed (including where the manufacturer of a product provides Costcuisine with a free sample of the product).