These Costco keto frozen dessert bars taste almost as good as regular ice cream bars!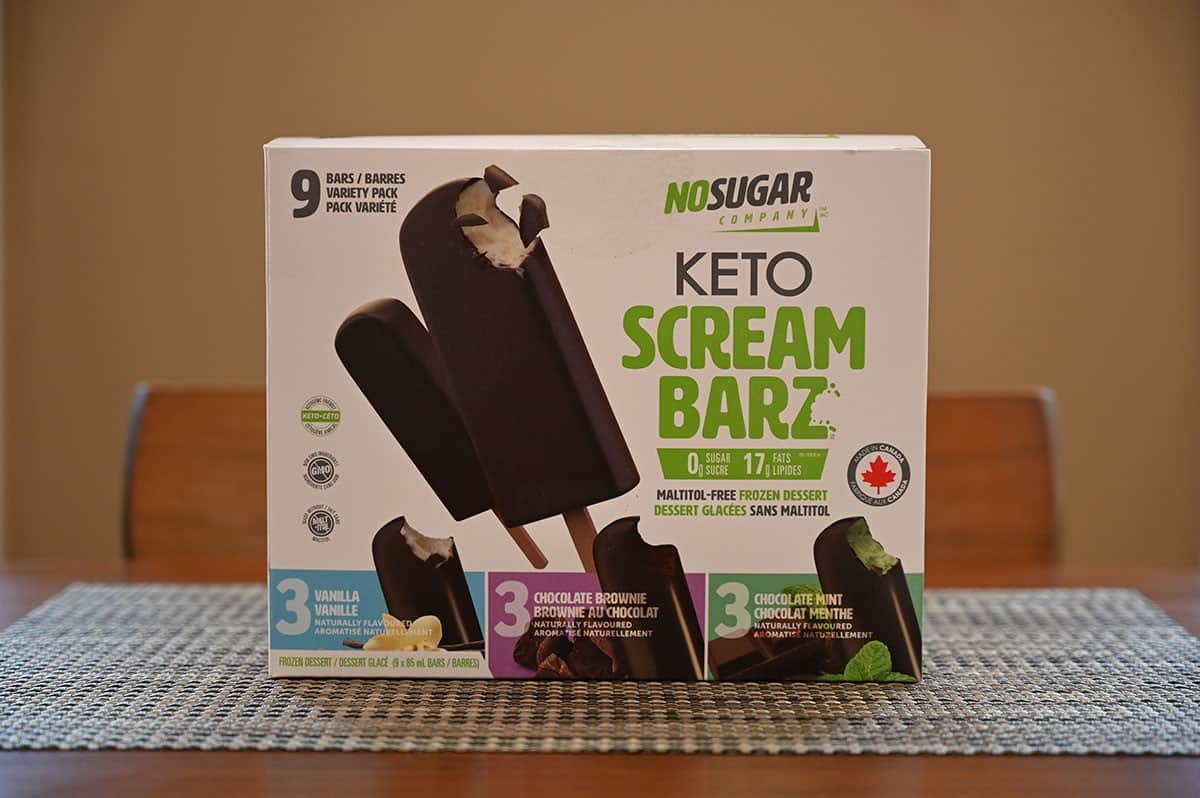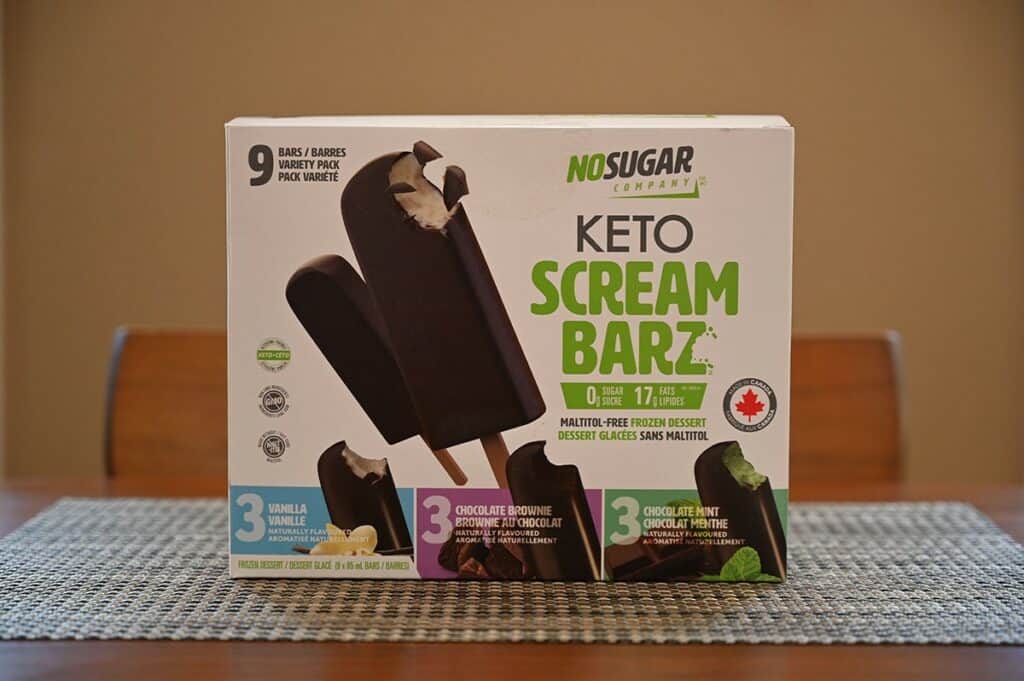 Today I'm reviewing the Costco No Sugar Company Keto Scream Barz. These are new to my local Costco and I've tried a few No Sugar Company products but never a frozen dessert from them.
Other keto products from Costco are the Costco No Sugar Company Keto Bars, Costco No Sugar Company Keto Bombs, Costco innofoods Keto Crackers, Costco innofoods Keto Granola and the Costco Keto 1.0 All-In Bagels.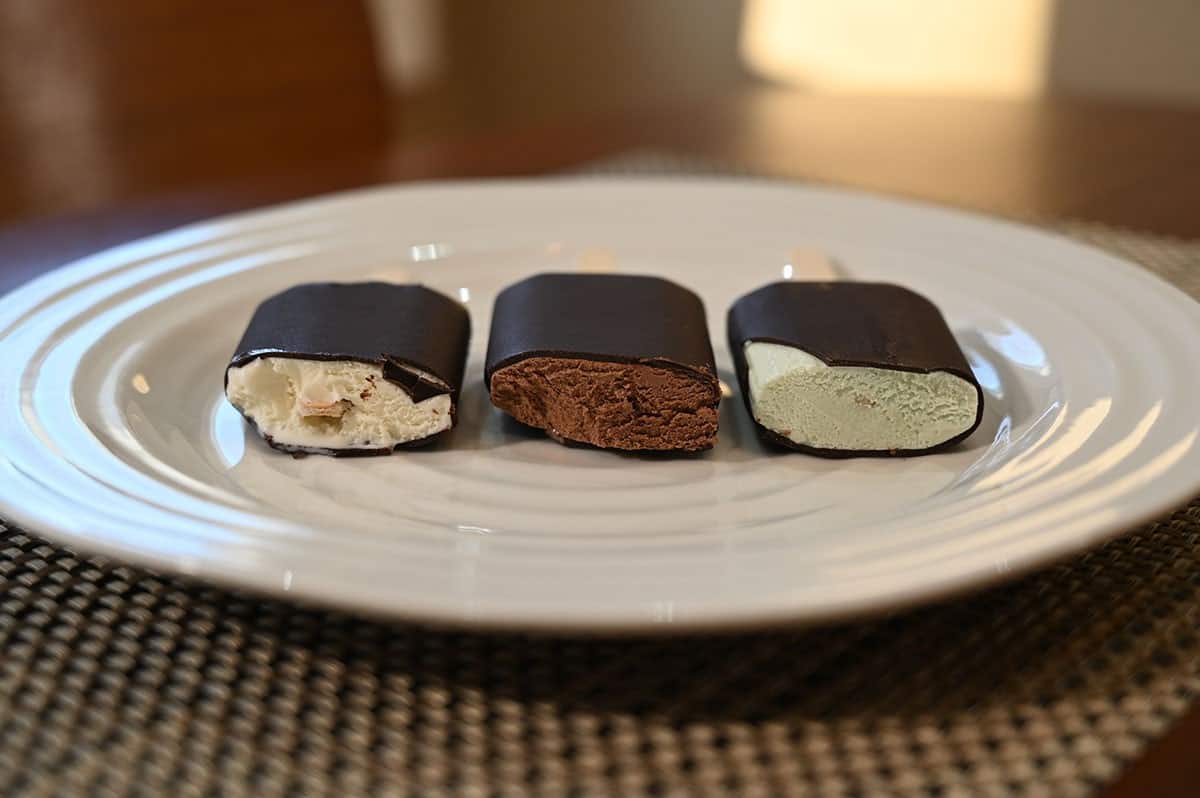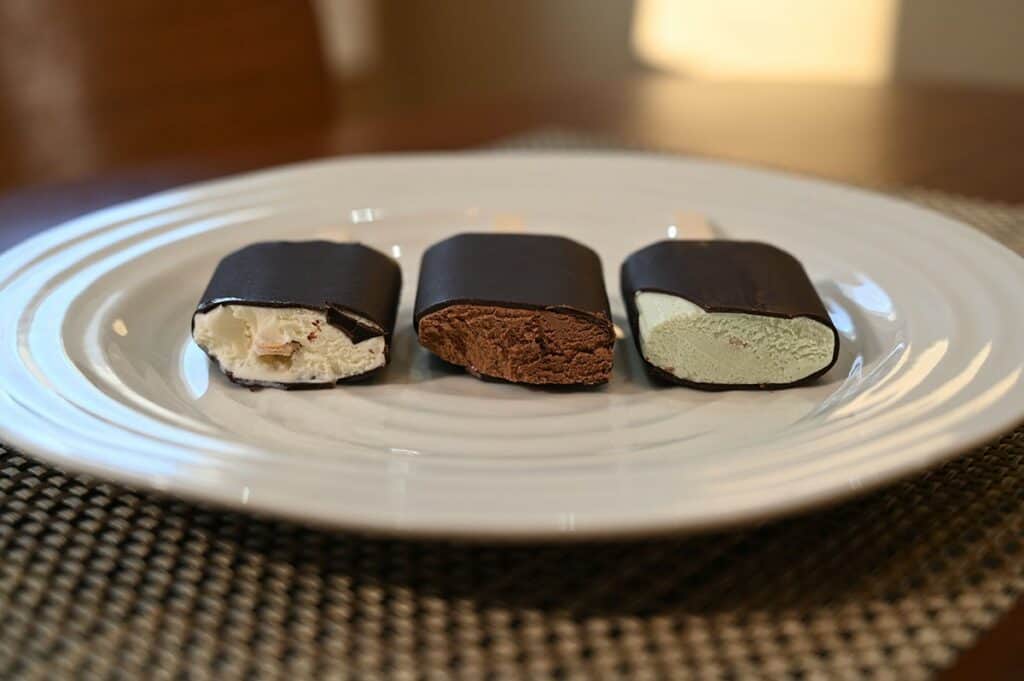 Location in Store
You can find these Costco keto frozen dessert bars in the freezer aisle, near all the other ice cream treats. The item number is 2576705.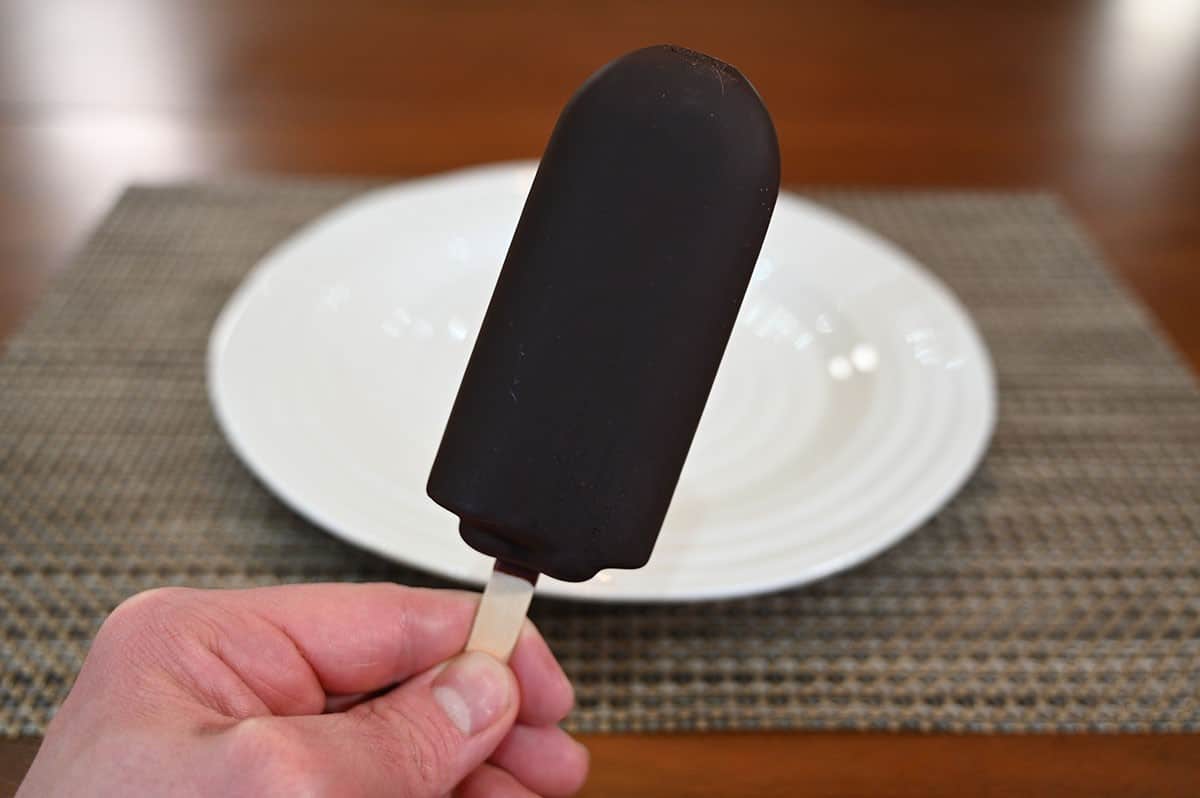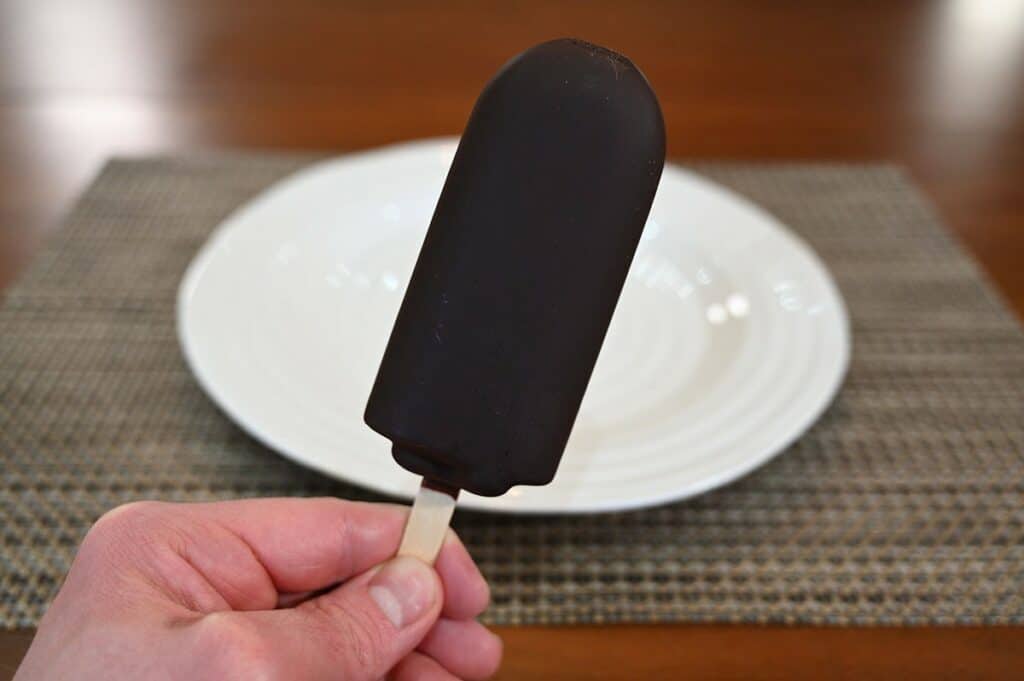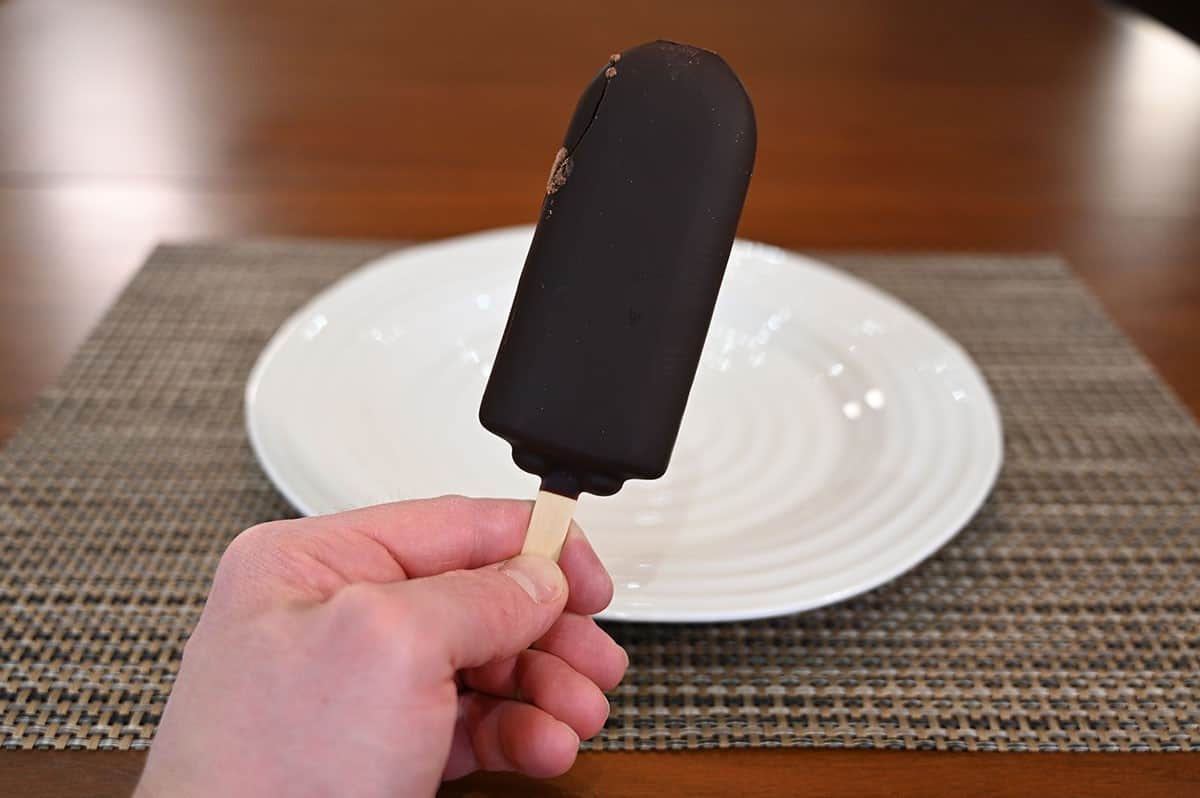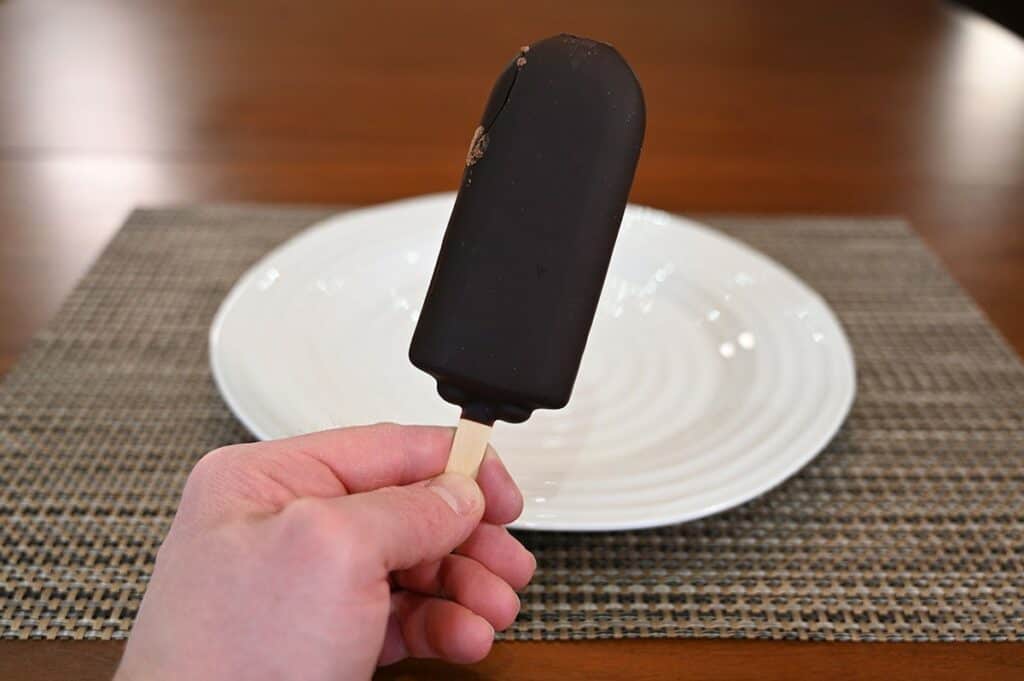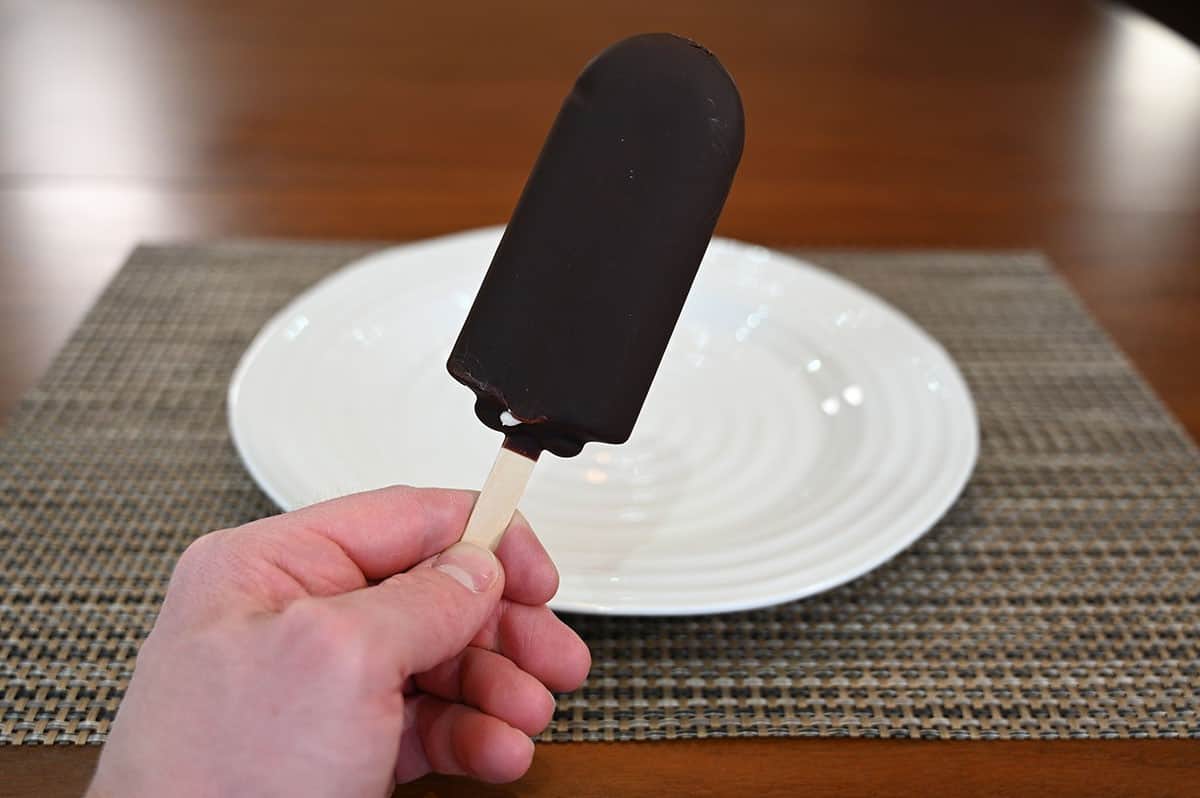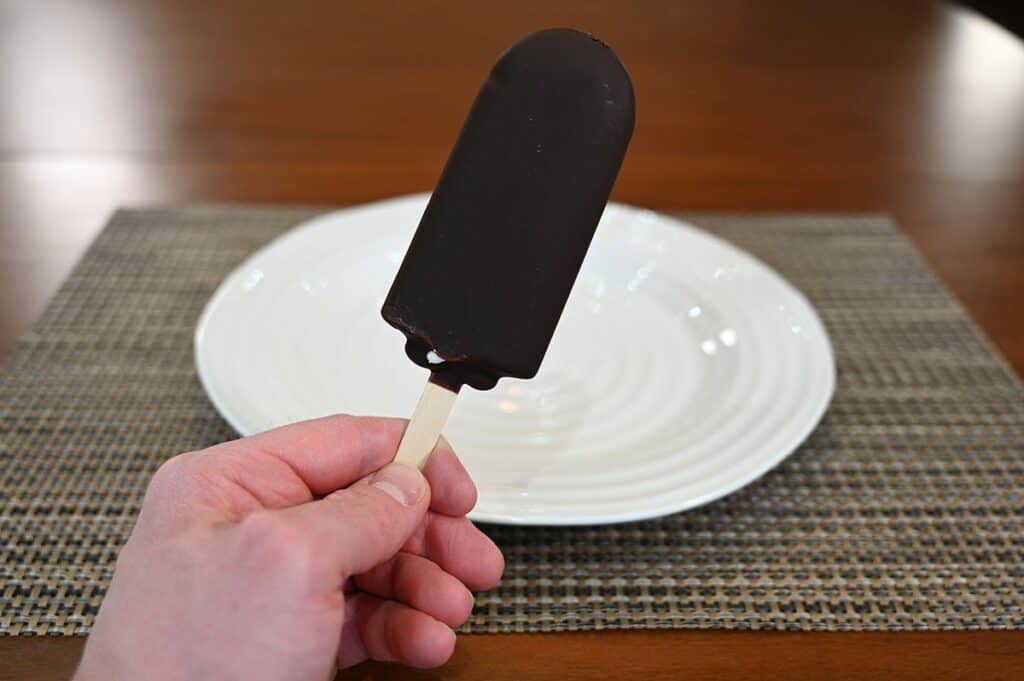 Taste
There are three different flavors of keto frozen dessert bars in the box. Vanilla, chocolate brownie and chocolate mint.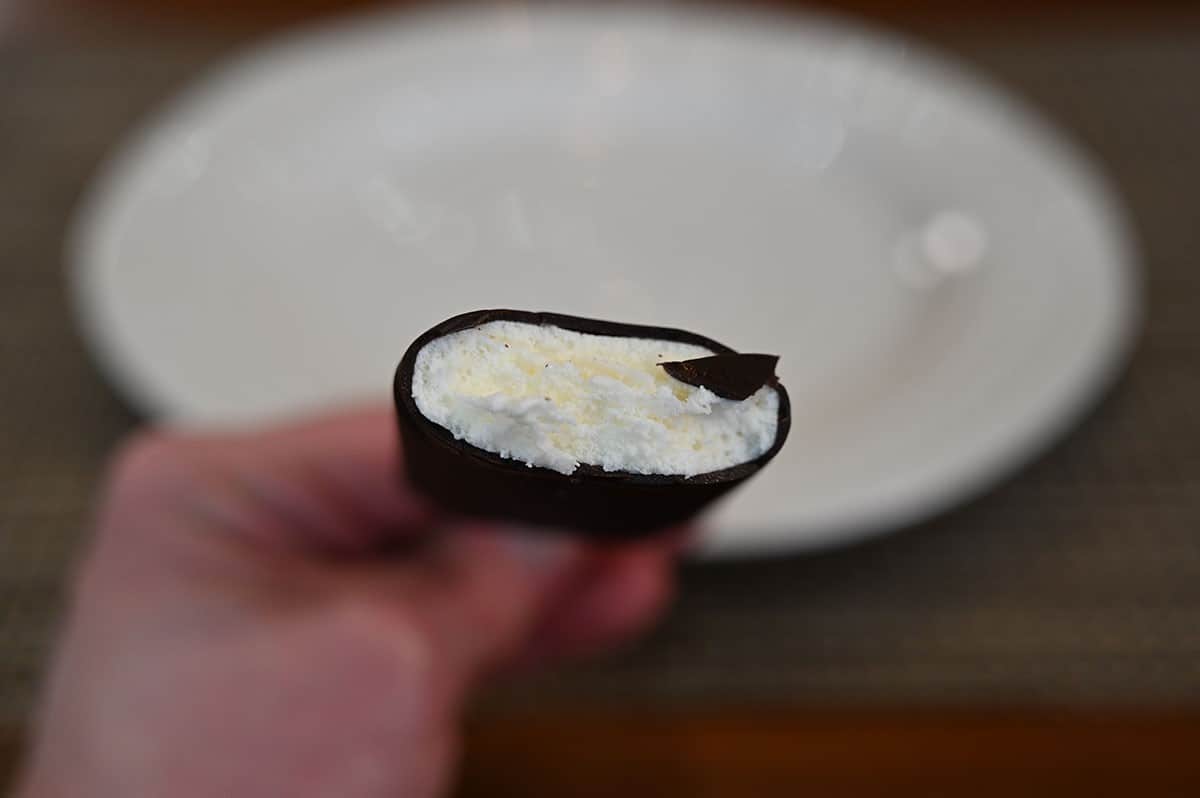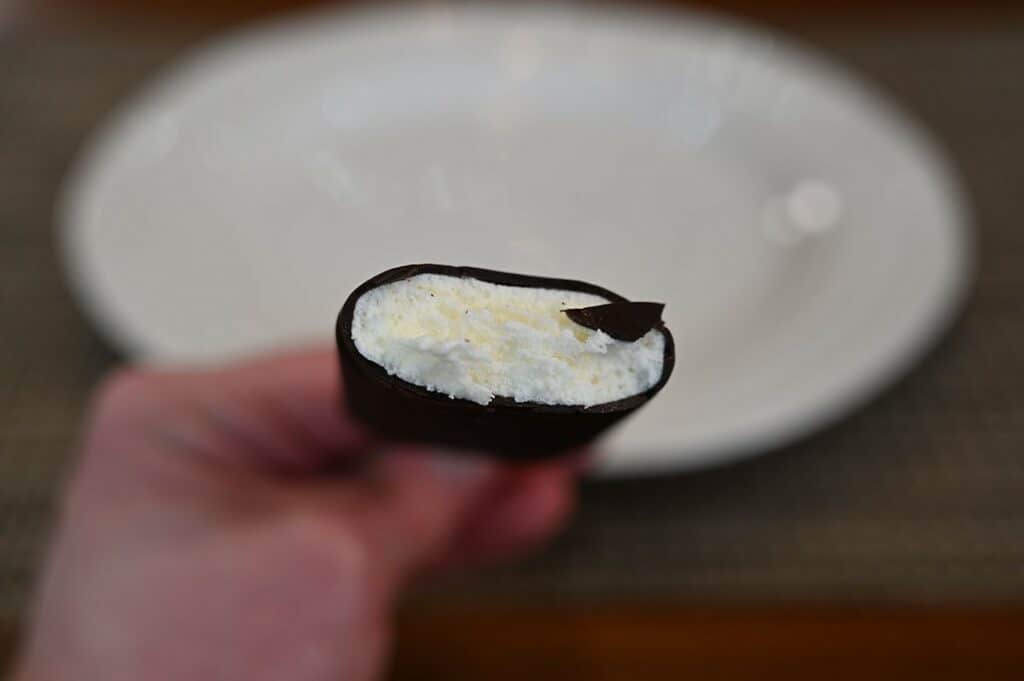 The vanilla flavor is pretty good. If I didn't know it was a keto frozen dessert bar I might just think this was a normal plain vanilla dipped in chocolate ice cream bar. The chocolate is really good, it tastes like normal chocolate. The vanilla ice cream isn't bad, not super flavorful but pretty good.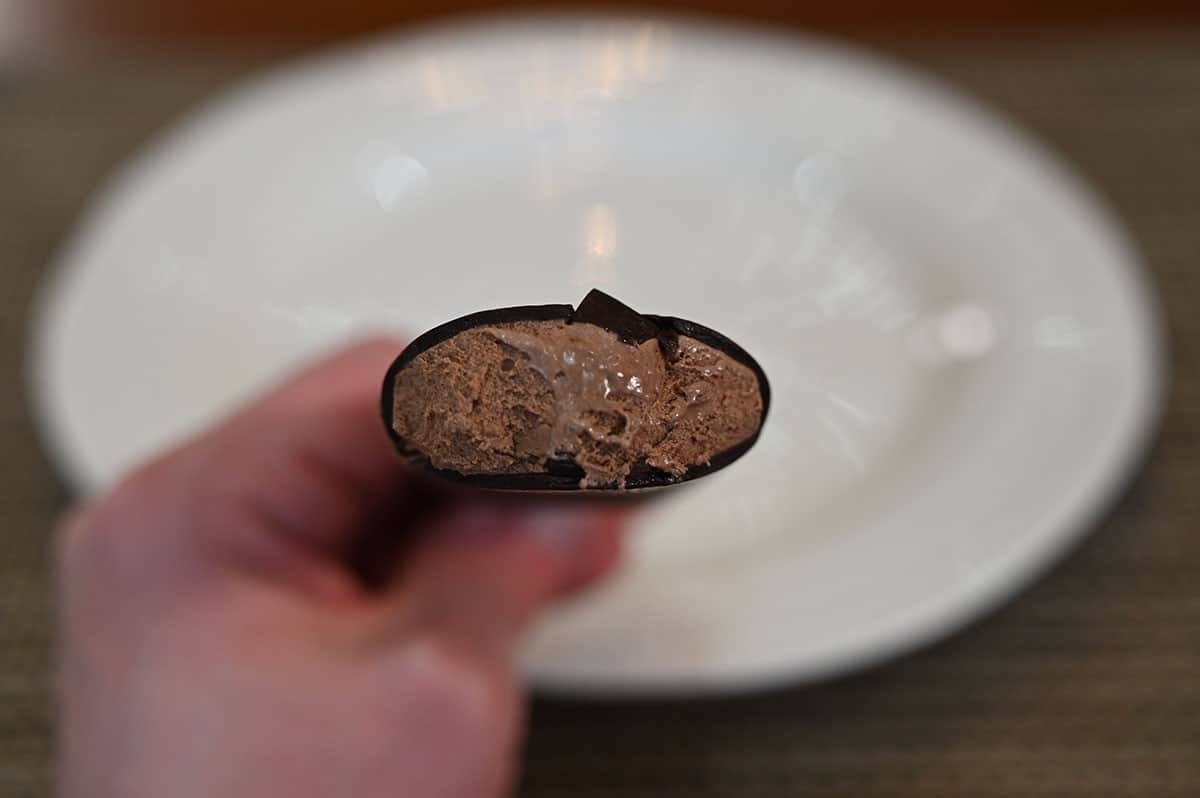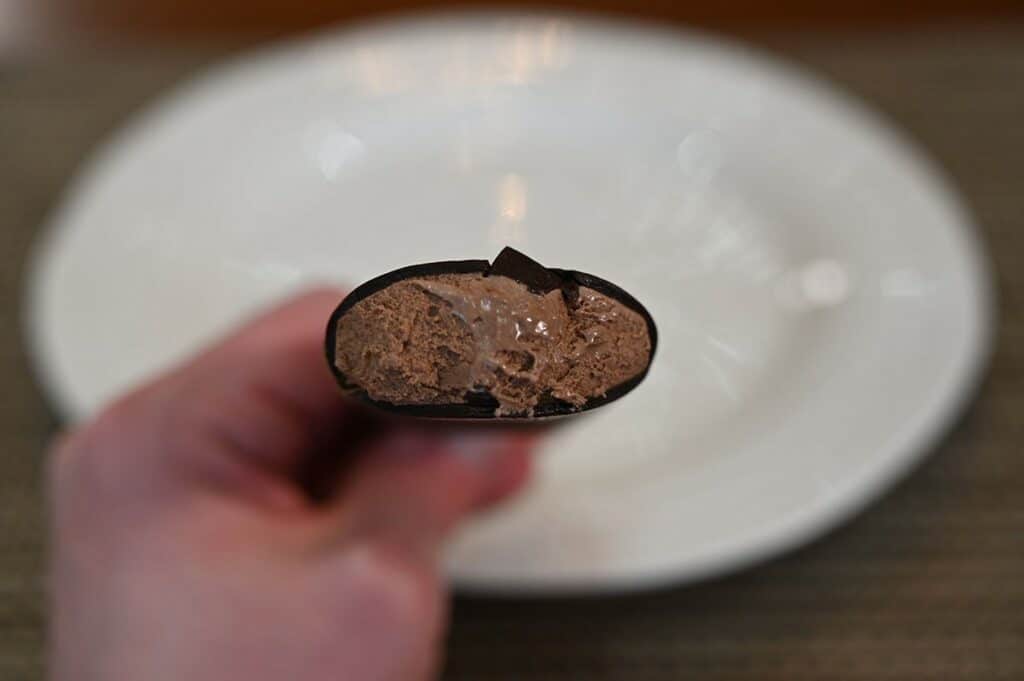 Chocolate brownie is really tasty! It has the same chocolate coating. I prefer chocolate over vanilla ice cream so I really like this because it's super chocolatey. The chocolate ice cream on the inside isn't as chocolaty as the chocolate on the outside. I don't think this really tastes like brownie flavored ice cream, more like plain a chocolate ice cream. It's super good considering it's a keto product.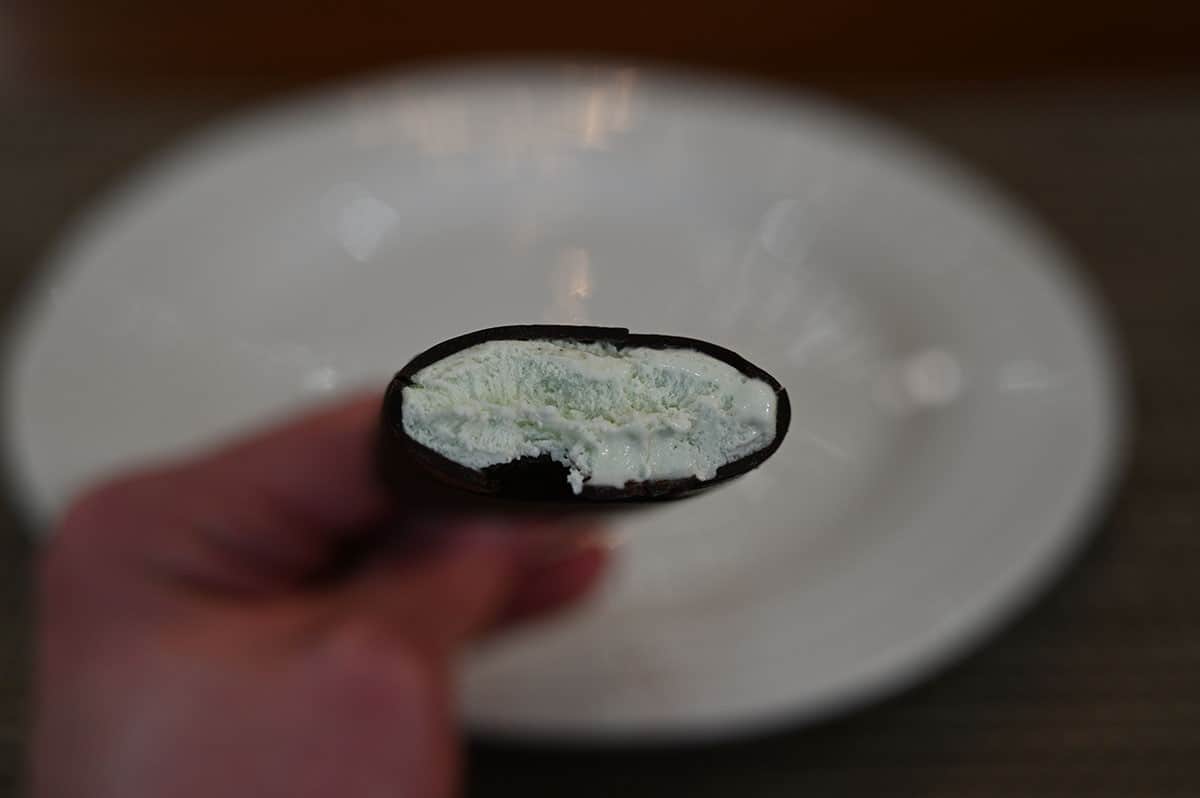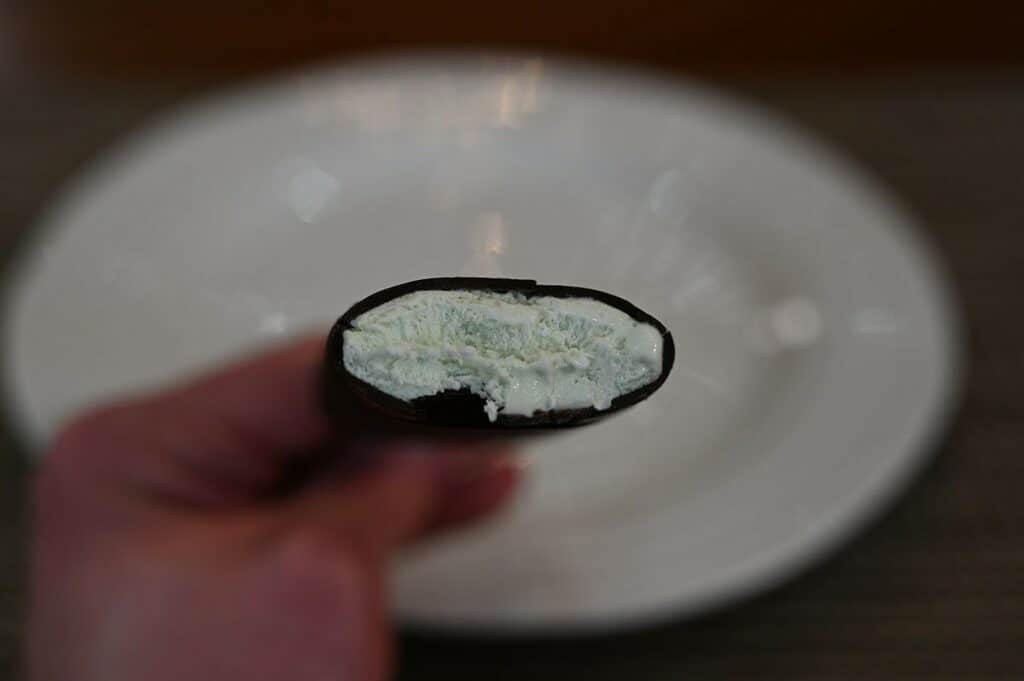 The chocolate mint has the same chocolate which is good, it's my least favorite of the three flavors. The ice cream is obviously mint but it's not super flavorful or the best mint flavored ice cream I've tasted. As a keto dessert it's good, especially if you like mint. In my opinion the chocolate and vanilla are a little better.
Cost
These No Sugar Company Keto Scream Barz aren't cheap, I paid $13.99 Canadian for the box of nine bars, that's more than a dollar per bar.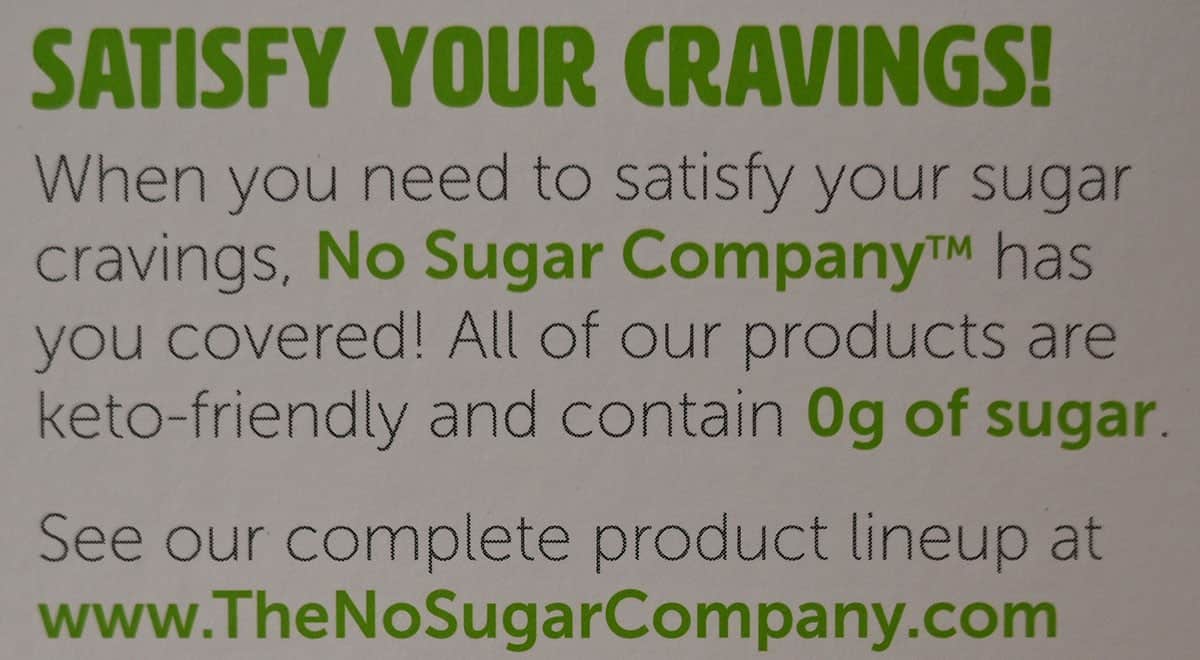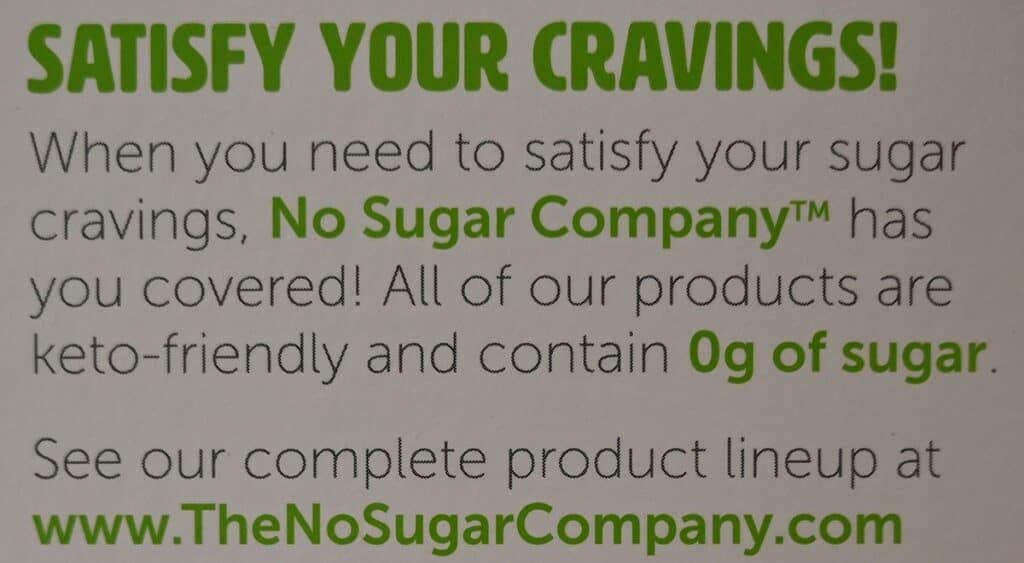 Convenience
These keto frozen dessert bars need to be kept frozen and the best before date is about 15 months from the date I purchased the bars.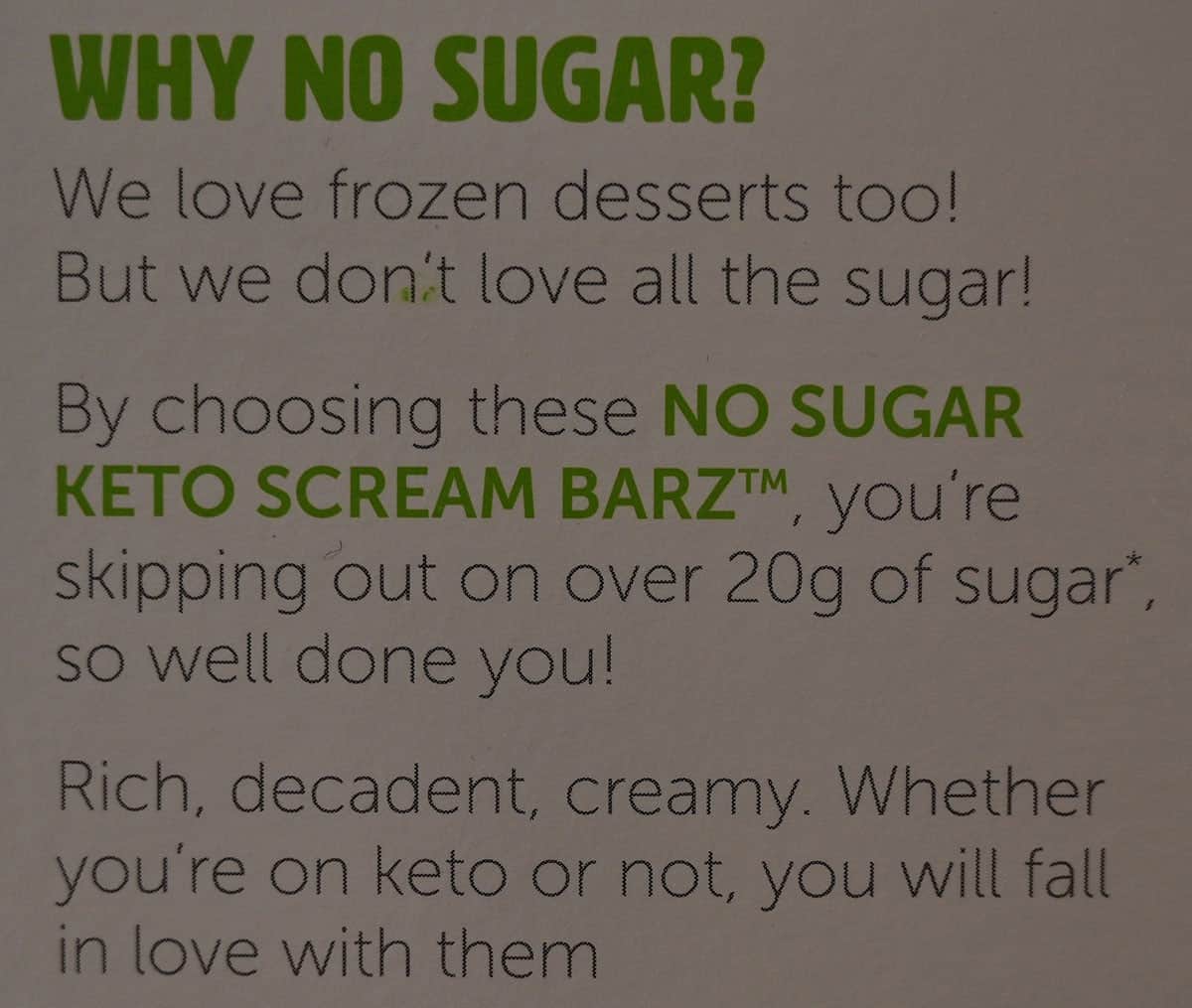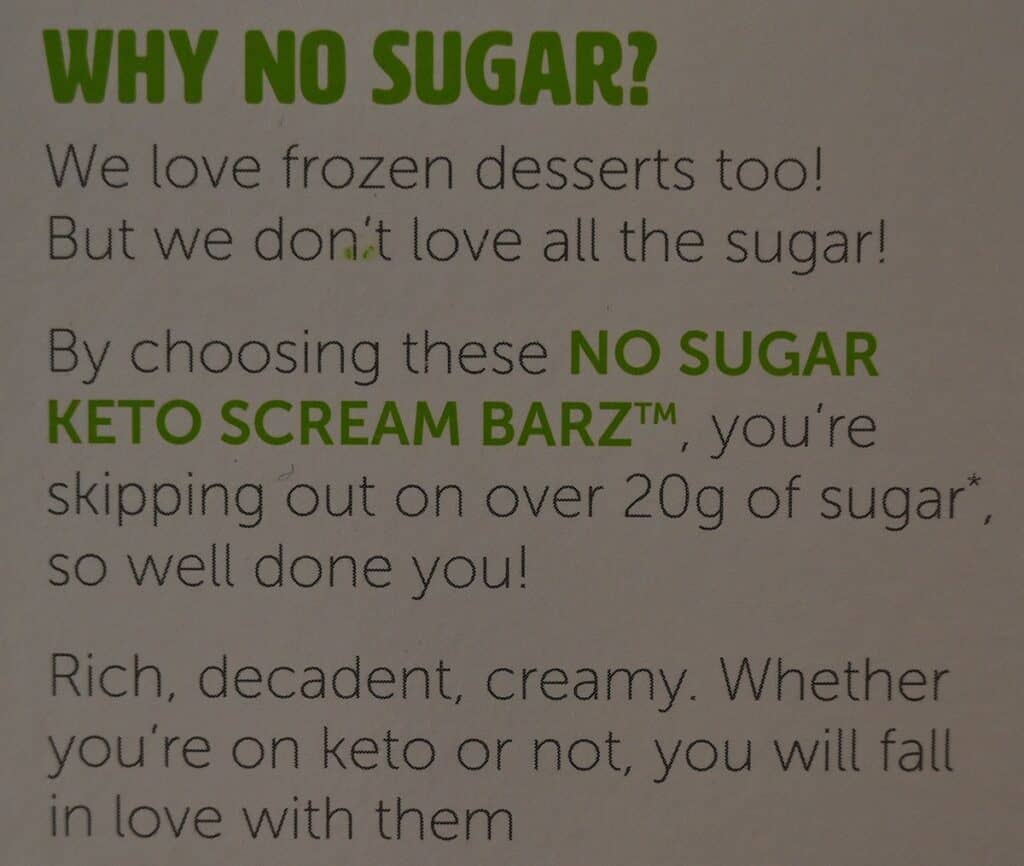 These would be perfect to have in your freezer during the summer for anyone following a keto diet. Each bar is individually wrapped and the box comes with three different flavors.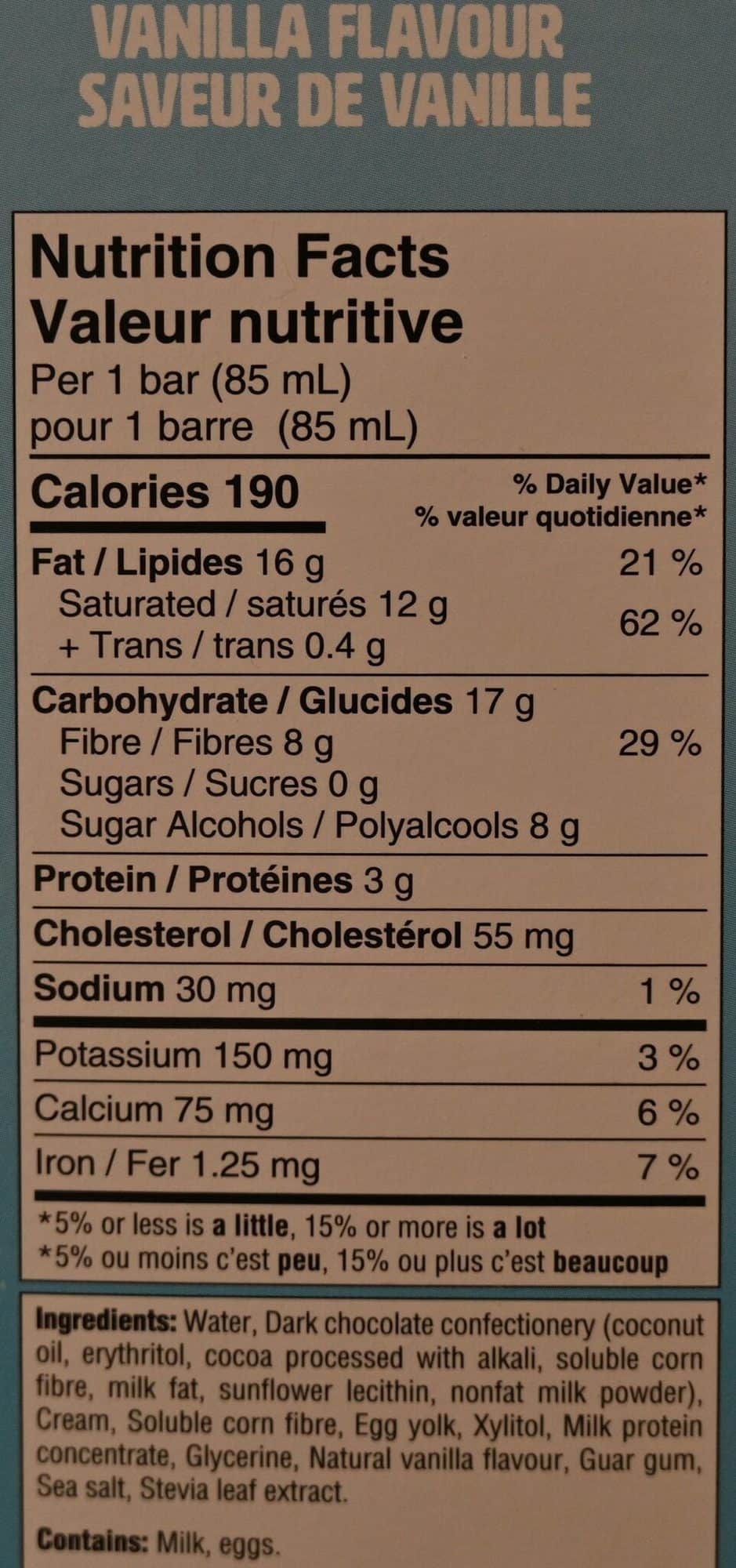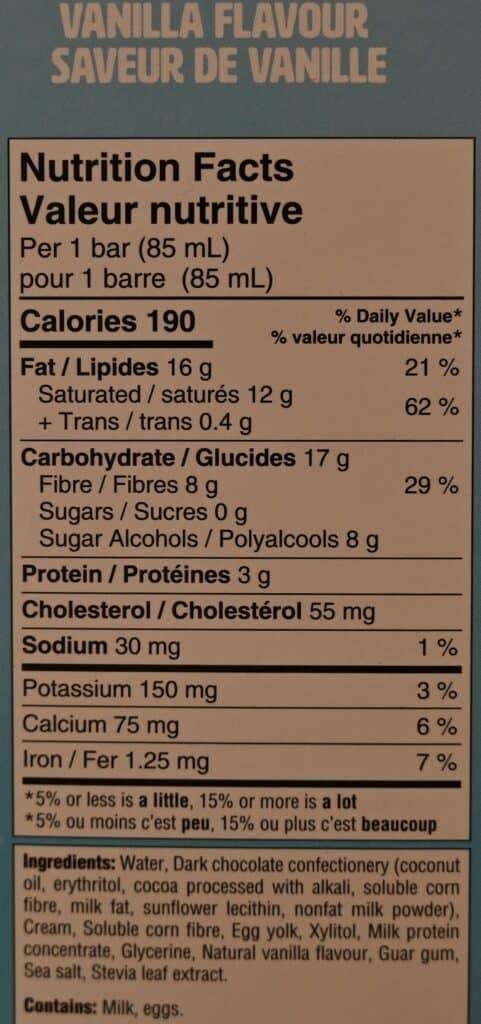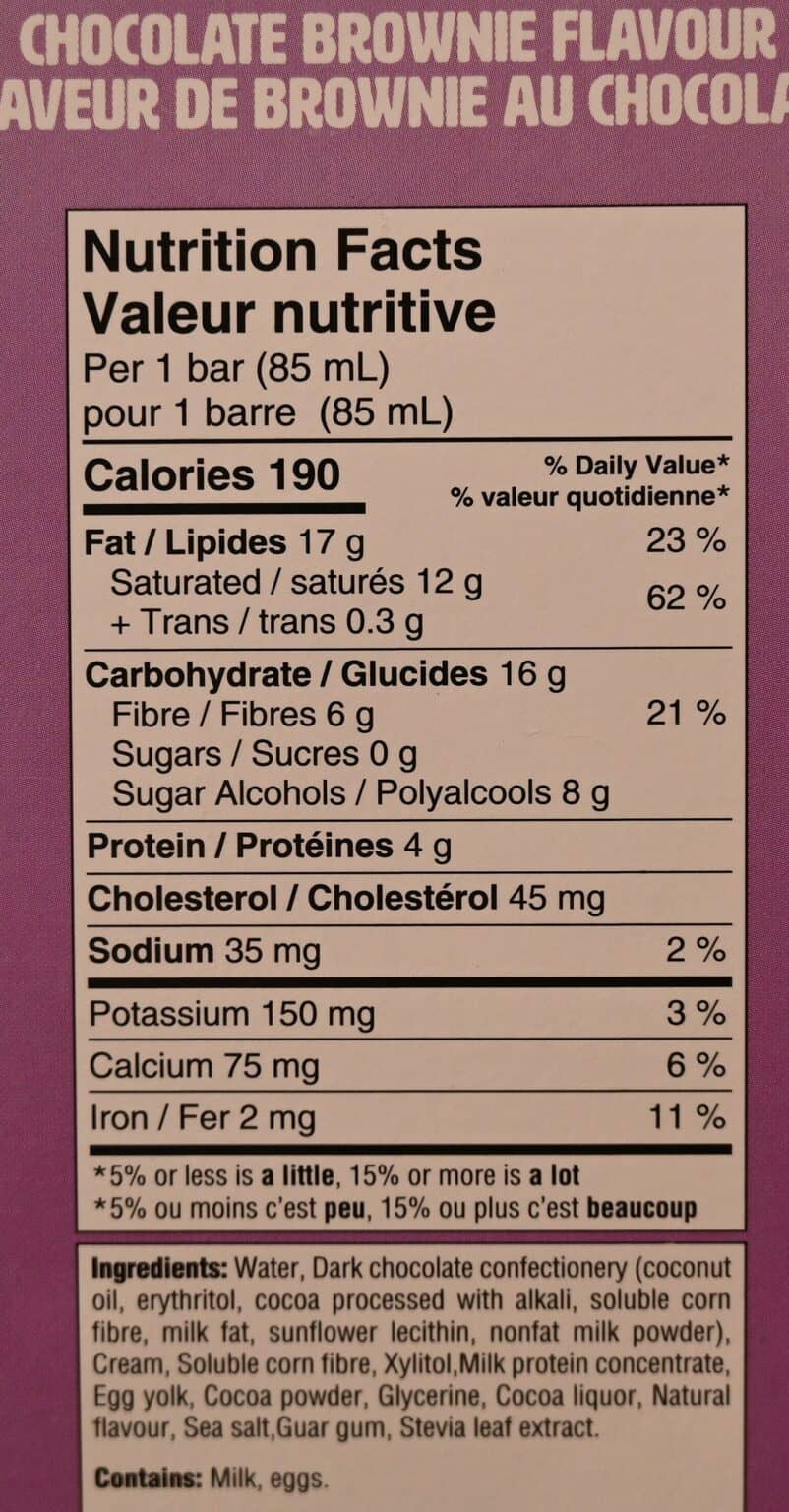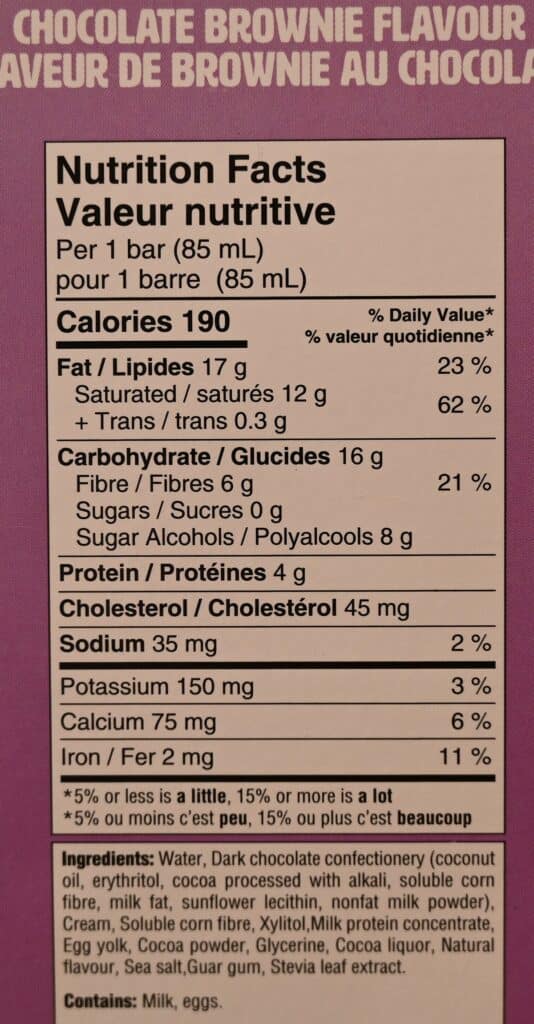 Nutrition
Calories
The nutrition facts are different depending on the flavor but the nutrition facts are quite similar. All three flavors are 190 calories.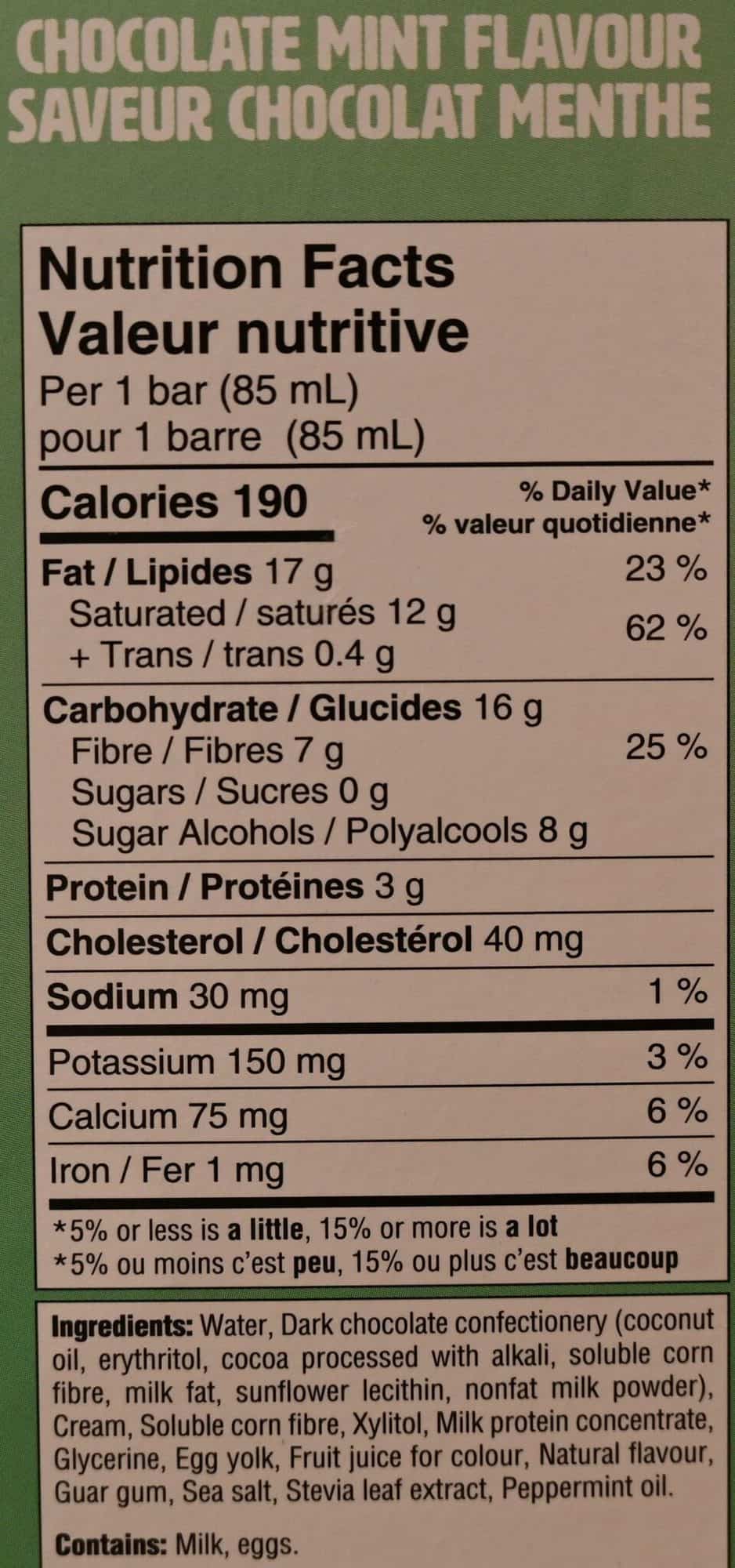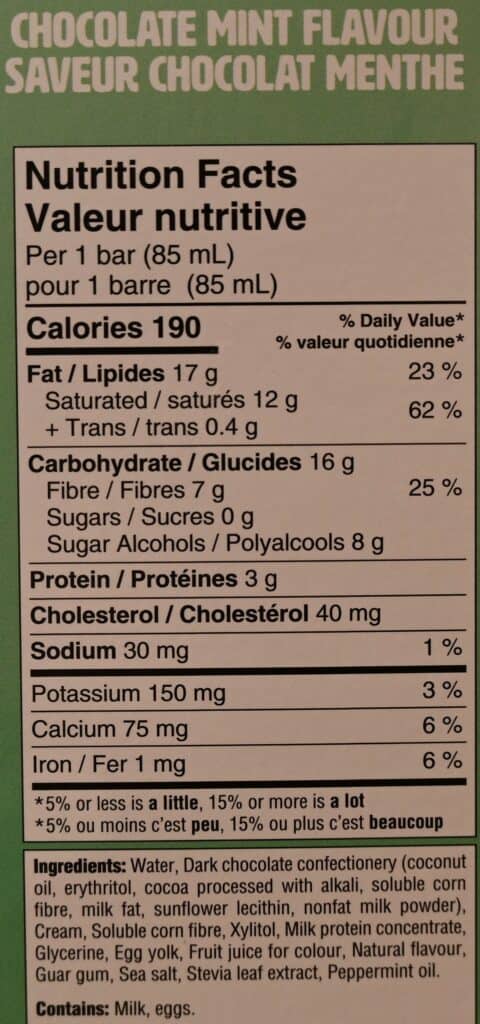 Ingredients
The ingredients lists for all three flavors are quite similar. Keto products always contain a few ingredients that aren't the cleanest or considered "whole foods". The sweeteners used are erythritol, xylitol and stevia.
Scoring
Taste: 8/10 as an ice cream bar. 10/10 as a keto ice cream bar.
Cost: 6/10
Convenience: 10/10
Nutrition: I'll leave this one to the keto experts to score.
Overall
Give it a try!
There's a slight lack of sweetness but for a keto product it's excellent.
Do you have a favorite keto sweet treat from Costco?
---
Please note that this review was not paid for or sponsored by any third party. This product was purchased by Costcuisine for the purpose of producing this review. The opinions in this review are strictly those of Costcuisine. Costcuisine is not affiliated with Costco or any of its suppliers. In the event that Costcuisine receives compensation for a post from the manufacturer of a product or some other third party, the arrangement will be clearly disclosed (including where the manufacturer of a product provides Costcuisine with a free sample of the product).