Have you ever heard of taiyaki? It's a Japanese fish-shaped waffle cake with a filling inside. I've never had taiyaki before, so I was excited to try the Costco Oulim Foods Taiyaki. How does this unique sweet treat taste to someone trying it for the first time?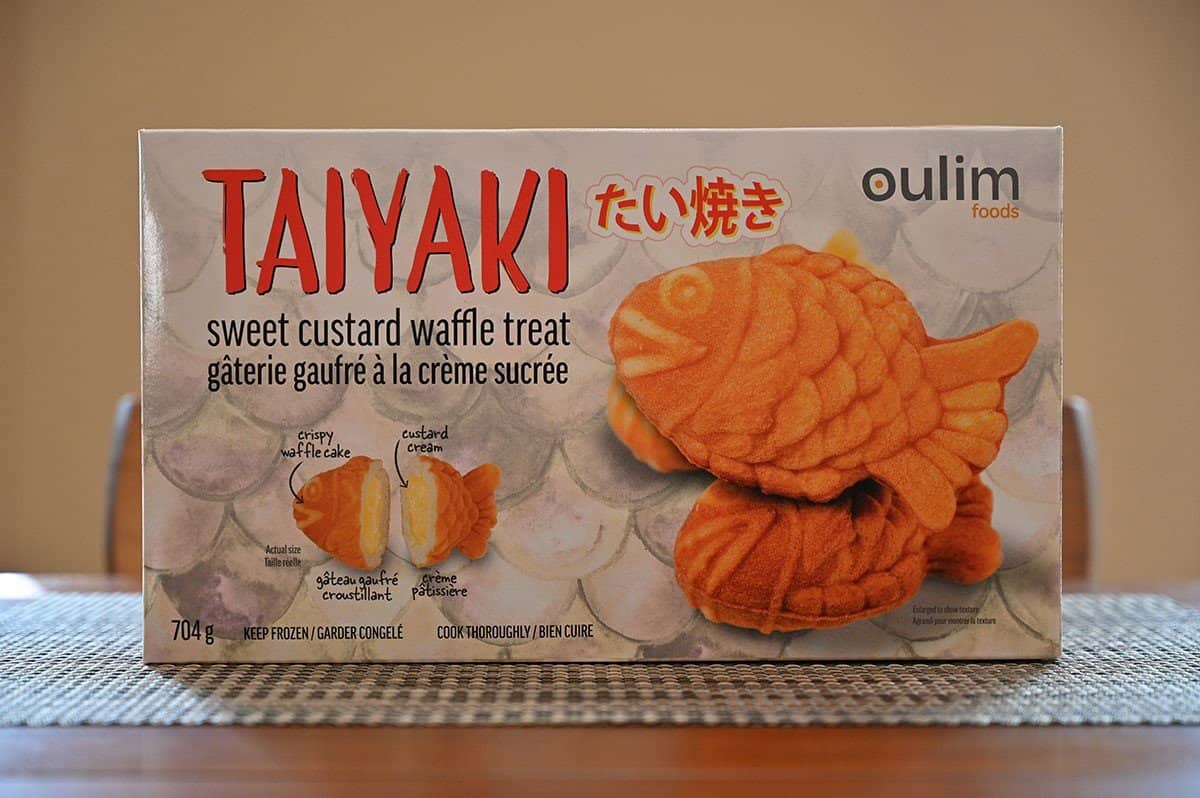 When I first noticed the Costco Oulim Foods Taiyaki in the freezer section at my local warehouse, I thought they were like an ice cream sandwich dessert. I didn't realize that they're actually a desert that you heat up until I took the box out of my freezer and read the instructions! The company has produced this YouTube video to show what these taiyaki look like and how to prepare them, but I'd say they don't look quite as great in real life.
Other sweet treats from Costco include the Costco Poppies Profiteroles, Costco Kirkland Signature Tuxedo Cake, Costco Dessert Italiano Tiramisu, Costco Kirkland Signature Tiramisu Cake and the Costco Marie Morin Crème Brulee.
Location in Store
You can find the taiyaki in the freezer section at Costco. The item number is 1617571.
Taste
The taiyaki treats have a pleasant vanilla smell when you heat them up. This delicious smell is a good indicator of how they taste, which is basically like a vanilla cake with a mild custard filling. The cake is light, sweet and has a nice vanilla flavor. It's also fairly moist and slightly chewy with a tiny amount of crispiness in certain parts (like the tail of the fish shape).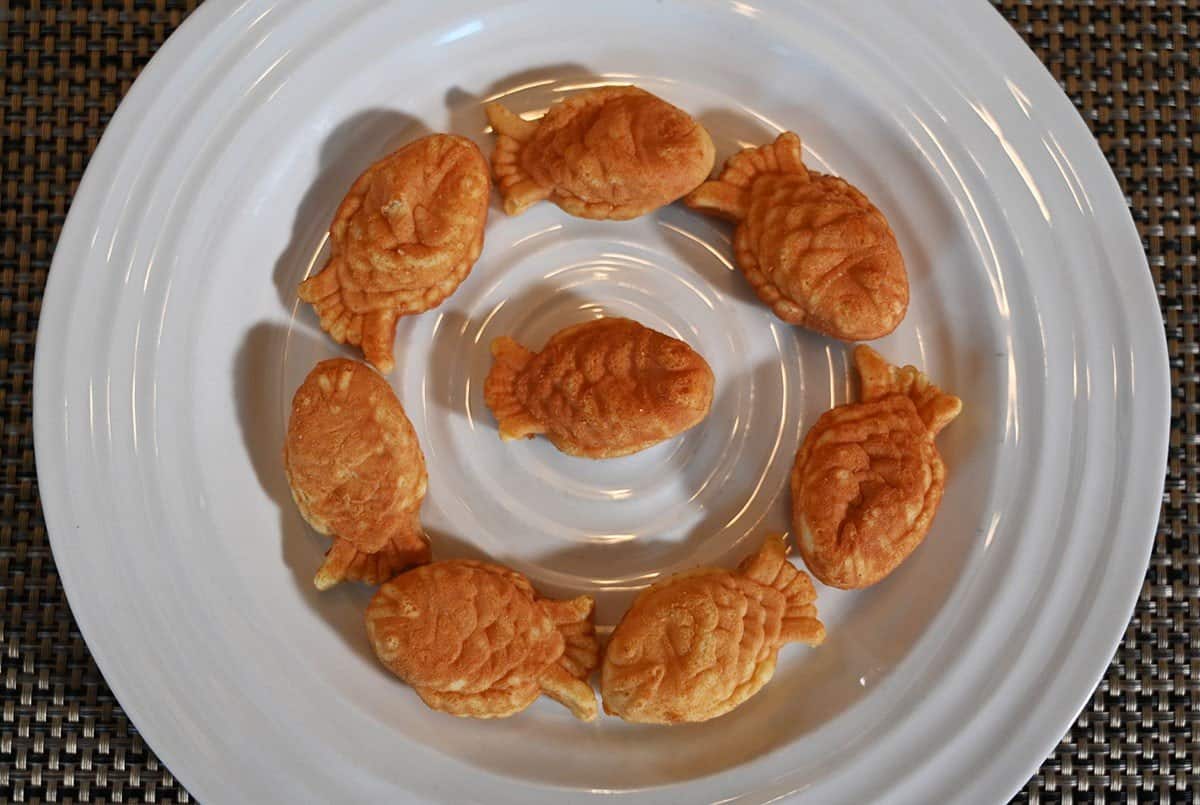 The custard is like a pudding in texture and consistency. The flavor of the custard is a little hard to describe. I would say it's slightly tangy without a whole lot of flavor. It pairs well with the cake.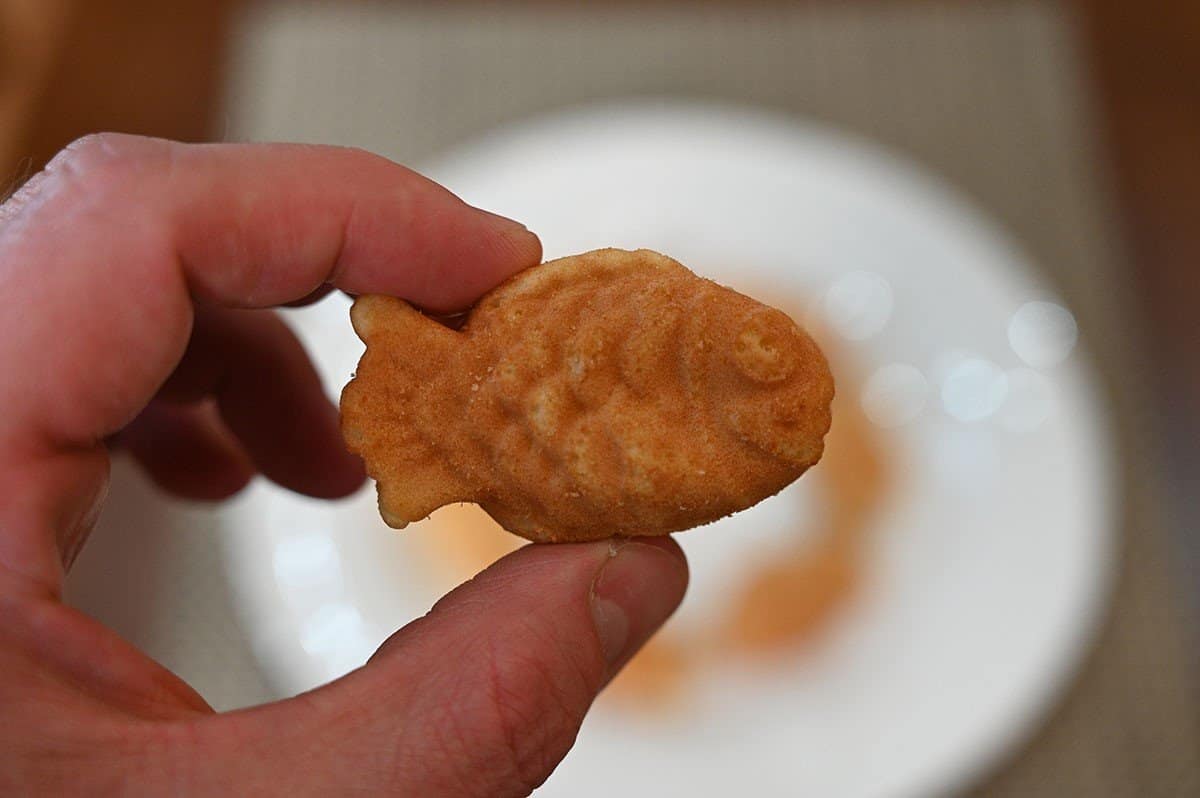 I like the ratio of cake to filling. The middle part of the fish is full of filling, but there's plenty of cake at either end. My only complaint is that I think I should have baked my taiyaki for longer than the eight minutes the box recommends. Mine came out warmish, but I think they would have been better hot.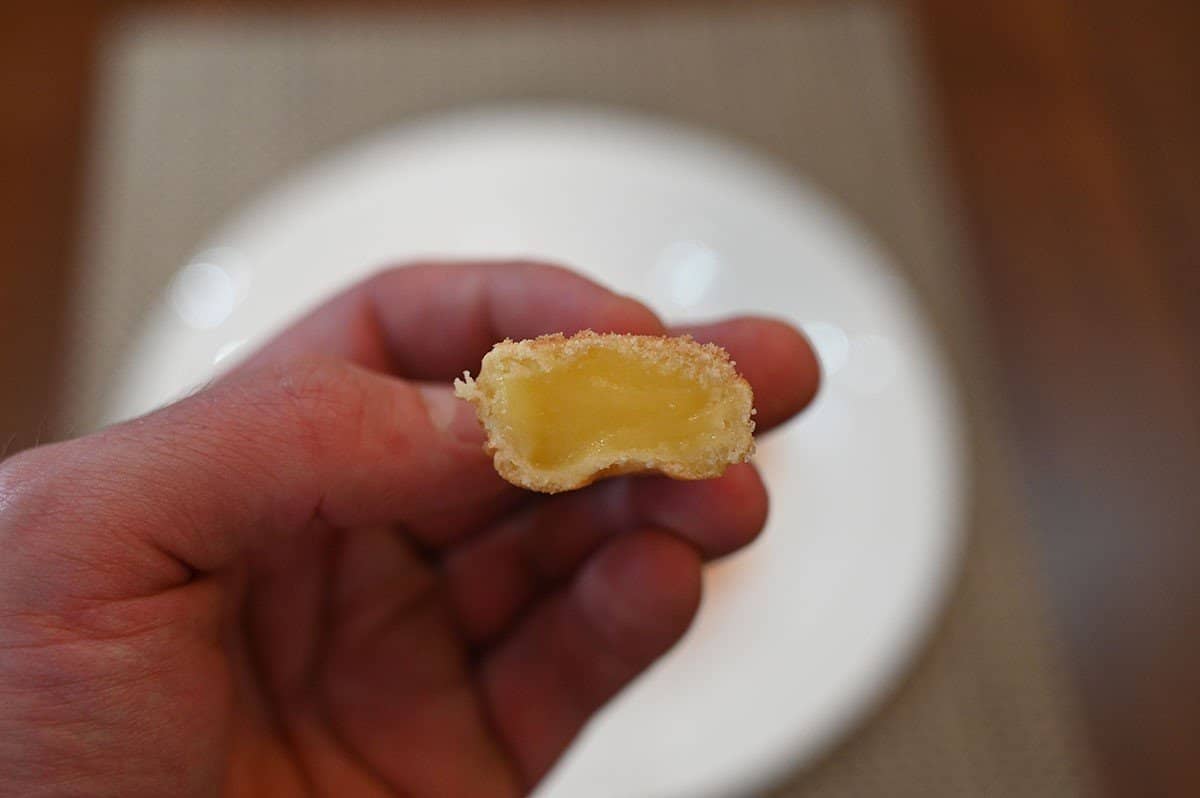 I'm sure an air fryer would do an even better job. Reading online, people say that taiyaki are more of a waffle than a cake, and that's how the box describes these treats too. I can see some similarities between the dough part of the treats and waffles, though my first impression is that it reminds me of cake.
Cost
The 704-gram box of taiyaki costs $11.99 Canadian, which isn't bad for a unique dessert! You get a lot of the mini cakes in the box.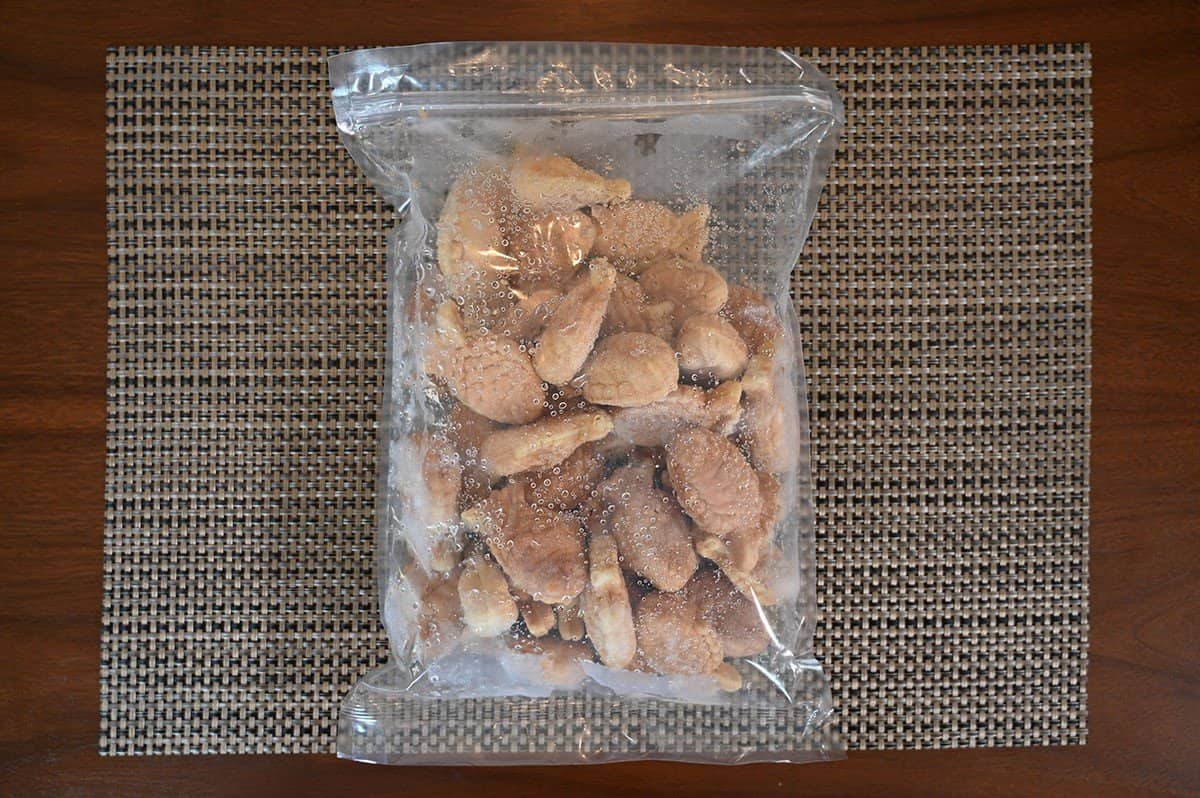 Convenience
The resealable bag is really nice for keeping the waffle treats fresh in the freezer. You need to keep the taiyaki in the freezer until you're ready to make them. The best before date is about 13 months from the date we purchased them, so you can store them in your freezer for a long time.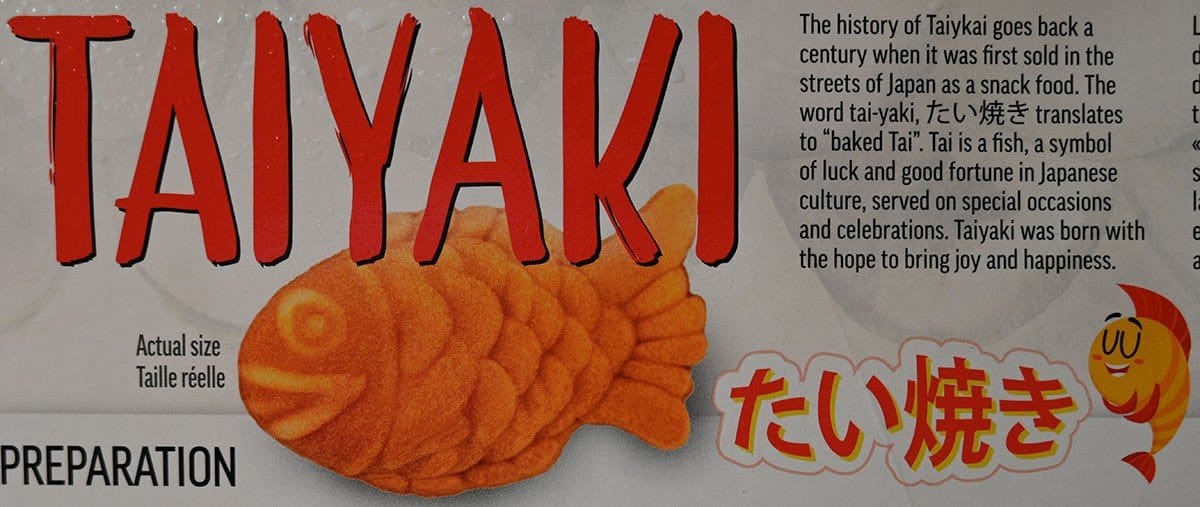 I baked my taiyaki in the oven for eight minutes, but they could have stayed in a tad bit longer. In my opinion, preparing these in an air fryer would be the preferred method as I think they'd be better if they were crisp on the outside. To be honest, I have strong doubts about the microwave method. I don't it will get the taiyaki golden brown and crispy. Even the box says the oven and air fryer methods are preferred.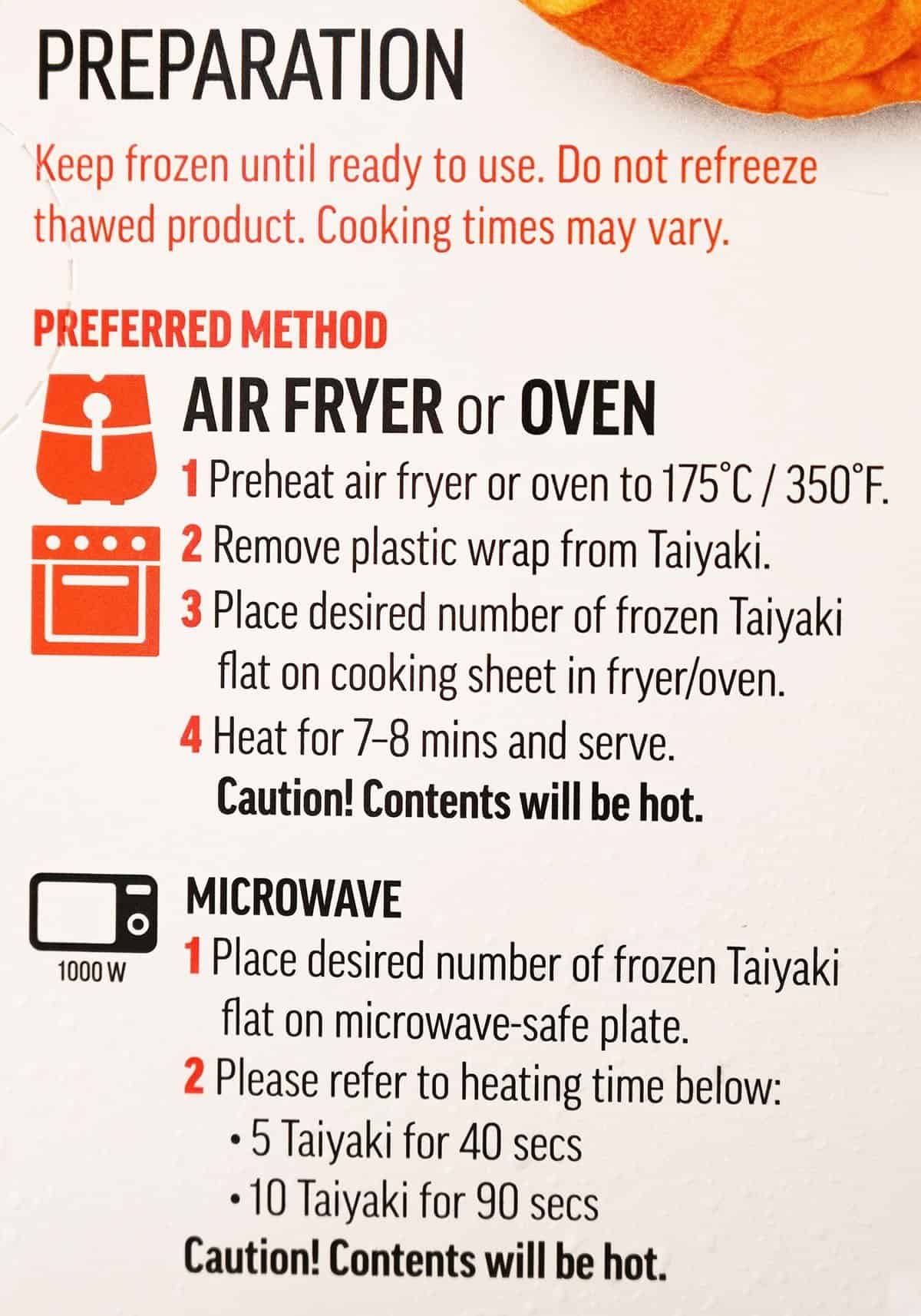 I think kids would love the fun fish shape of the taiyaki and enjoy them as a dessert or snack. The taiyaki tastes great alone, but serving them with ice cream would add a whole other level of delicious flavor and texture!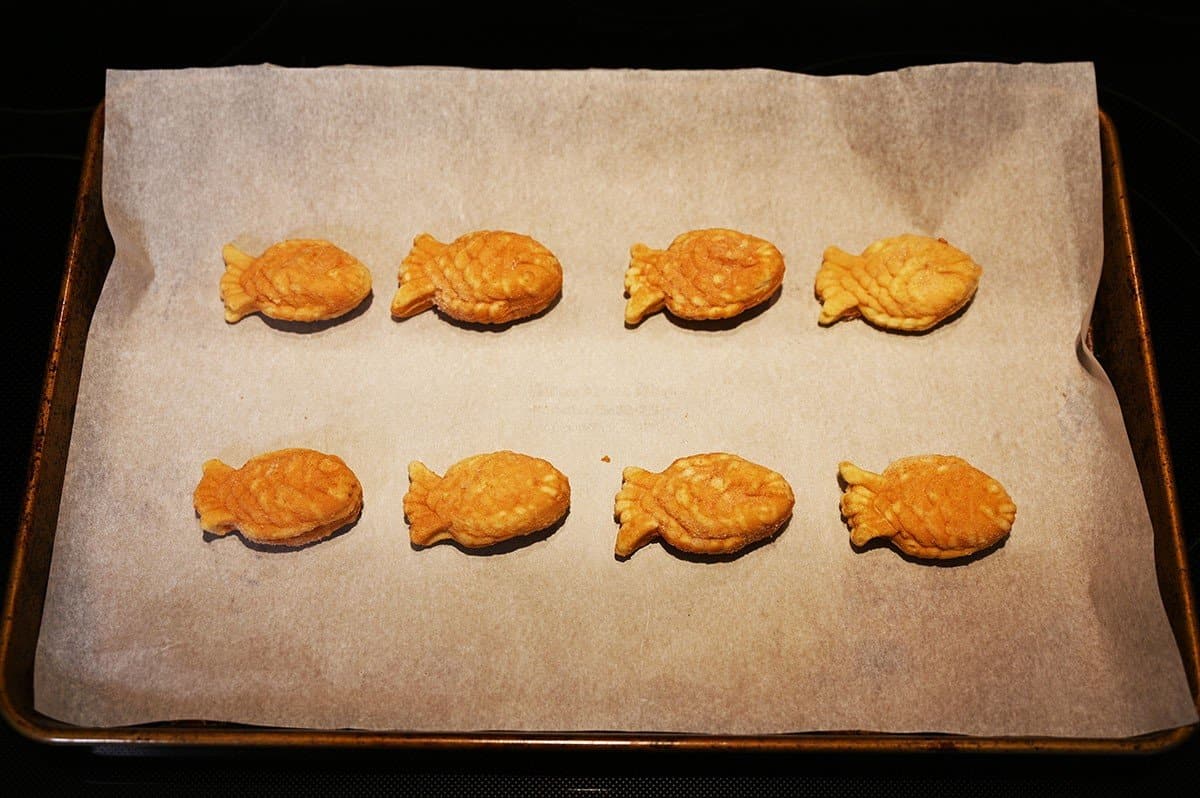 Nutrition
Calories
One taiyaki contains 60 calories, 2.5 grams of fat, seven grams of carbohydrates, zero grams of fibre, three grams of sugar, one gram of protein and 60 milligrams of sodium. The taiyaki are pretty small, so it's easy to eat way more than just one! I think most people will eat at least a couple in one sitting and probably more like five or more.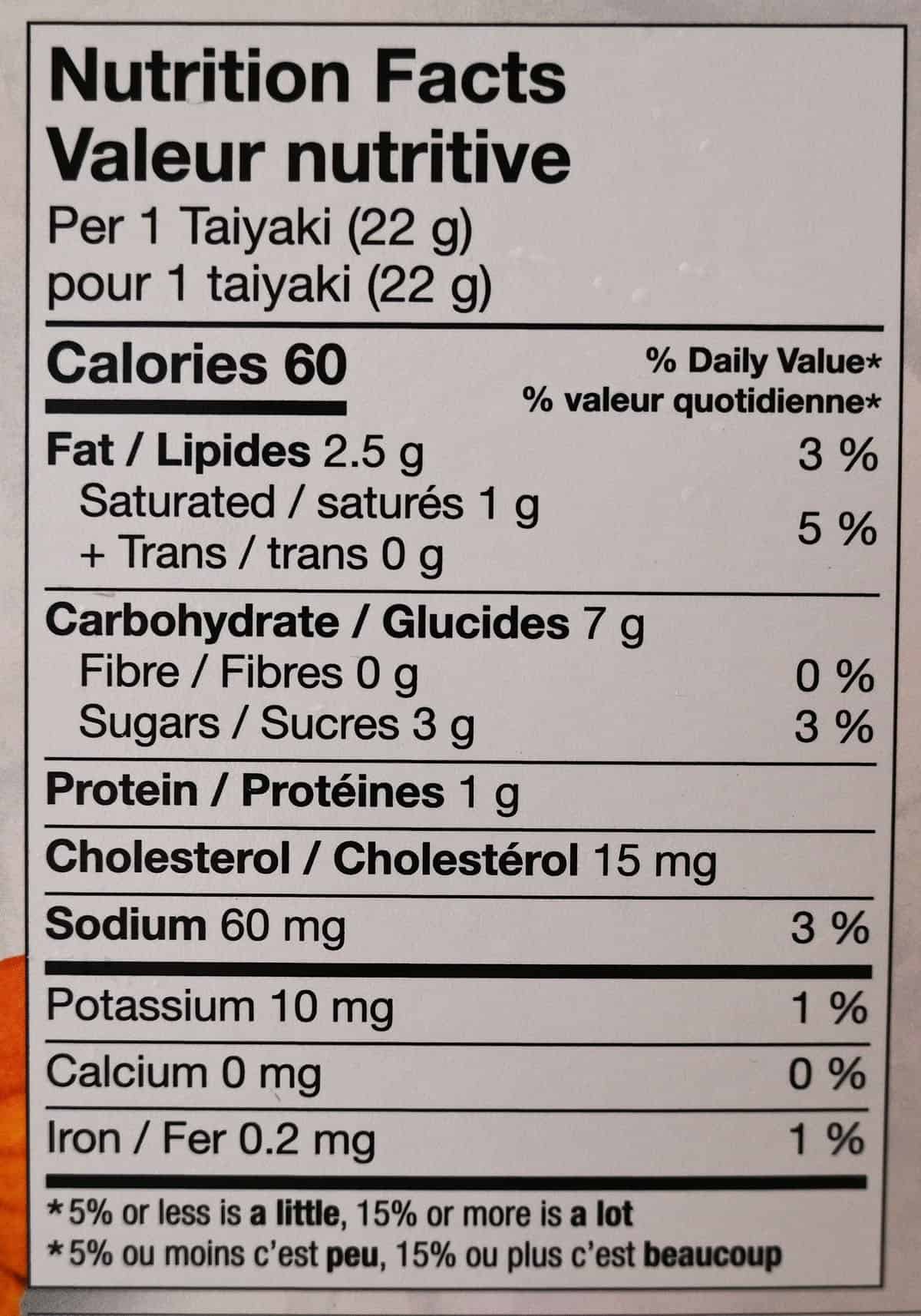 Ingredients
It's no secret that these taiyaki from Costco aren't healthy. The ingredients list is pretty much as I expected, with no healthy ingredients to be seen! The treats contain wheat, egg, milk and soy and may contain mustard, triticale, rye, barley and oats too. After doing some research, I found out triticale is a mix of wheat and rye.

Scoring
Taste: 8.5/10
Cost: 7/10
Convenience: 7/10
Nutrition: 1/10
Overall
Must buy!
Overall the Oulim Foods Taiyaki are a fun and satisfying treat. I wasn't quite sure what to think of them as I prepared them, but I ended up being pleasantly surprised. I'll definitely finish my box and I recommend that anyone with a sweet tooth give them a try!
Have you tried taiyaki before? How does this Costco version compare to other kinds out there?
---
Please note that this review was not paid for or sponsored by any third party. This product was purchased by Costcuisine for the purpose of producing this review. The opinions in this review are strictly those of Costcuisine. Costcuisine is not affiliated with Costco or any of its suppliers. In the event that Costcuisine receives compensation for a post from the manufacturer of a product or some other third party, the arrangement will be clearly disclosed (including where the manufacturer of a product provides Costcuisine with a free sample of the product).