This Costco Pedon Organic Brown Rice & Quinoa Spaghetti is gluten-free, allergen-free and vegan! Can this wheat-free spaghetti taste anywhere near as good as regular spaghetti? And what does the hint of turmeric in it do to the flavor profile? As someone who loves pasta, I was skeptical, but intrigued!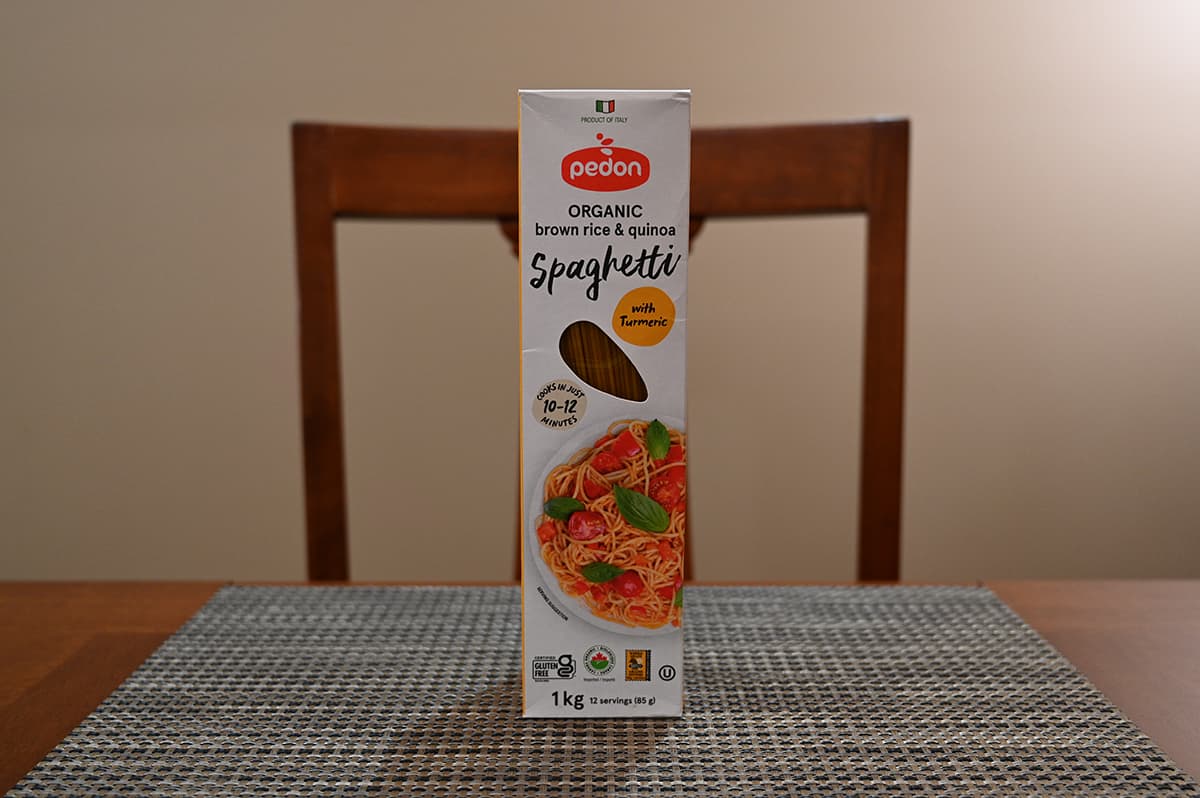 Although I'm not entirely gluten-free currently I do follow a gluten-free diet during the week and was gluten-free during my entire pregnancy and grew to love wheat-free pasta! I find it doesn't taste much different when it's covered in sauce! I've tried a few Pedon products that I've enjoyed so when I saw this brown rice and quinoa spaghetti at Costco I wanted to try it.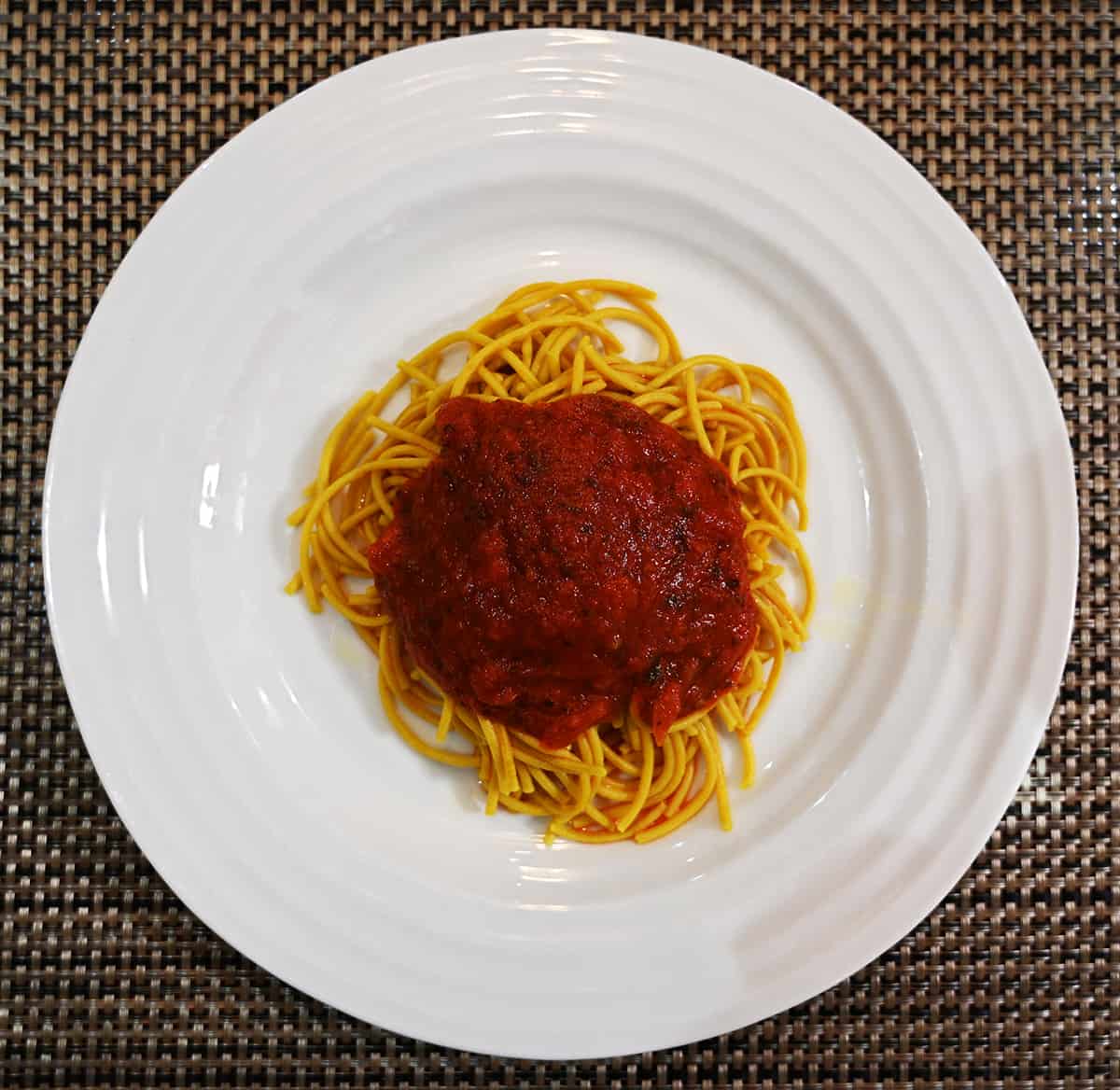 Some other pasta from Costco I've reviewed are the Pedon More than Pasta Four Bean Linguine, Banza Rotini Chickpea Pasta, Duso's Lemon Ricotta Mezzaluna, Pedon More than Pasta Yellow Lentil Spaghetti, Kirkland Signature Chicken Penne Alfredo, Kirkland Signature Four Cheese and Spinach Manicotti and the Vegan Scoiattolo Grilled Vegetable Organic Ravioli.
Location in Store
This is located in the aisle with the flour, baking supplies and rice. The item number is 1673703.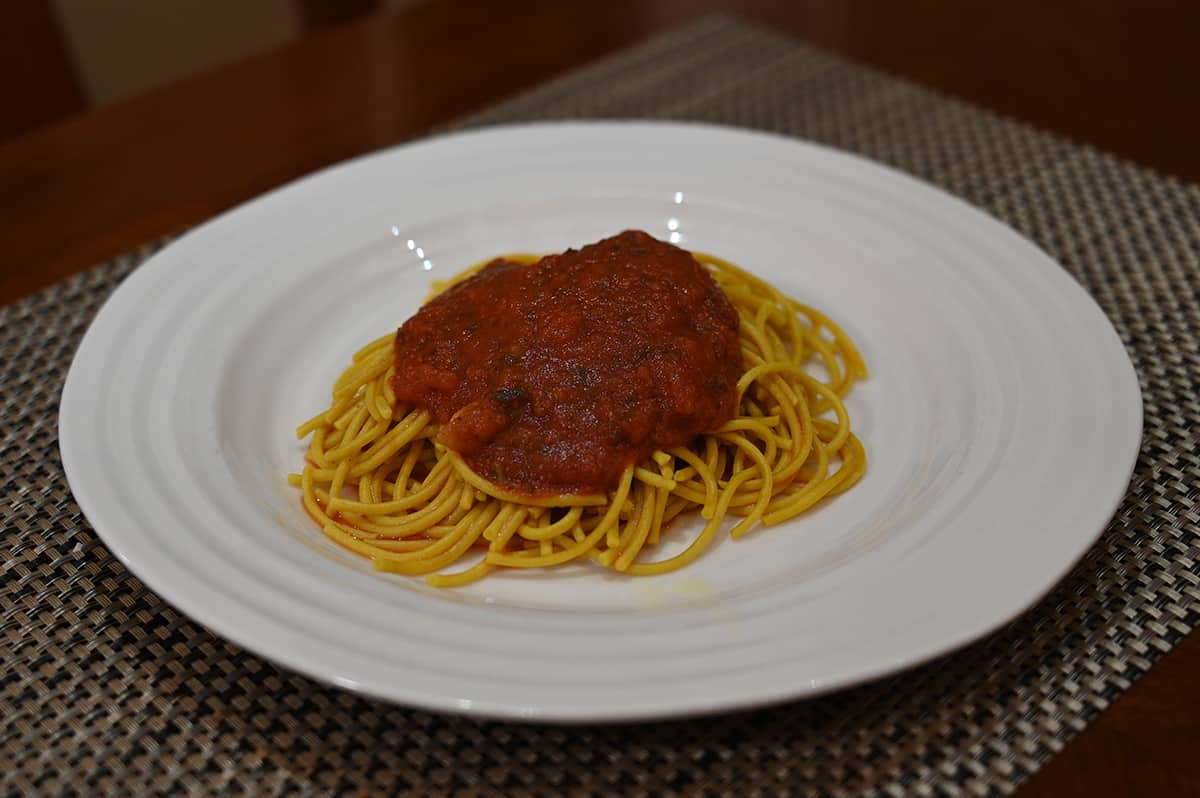 Taste
I tried the spaghetti both on it's own without any sauce and with meat sauce. On it's own you barely can tell the spaghetti doesn't have wheat and is made of rice and quinoa. What you do notice is the slight hint of tumeric, which I could do without, I just don't find it necessary and it adds a bit of an odd aftertaste.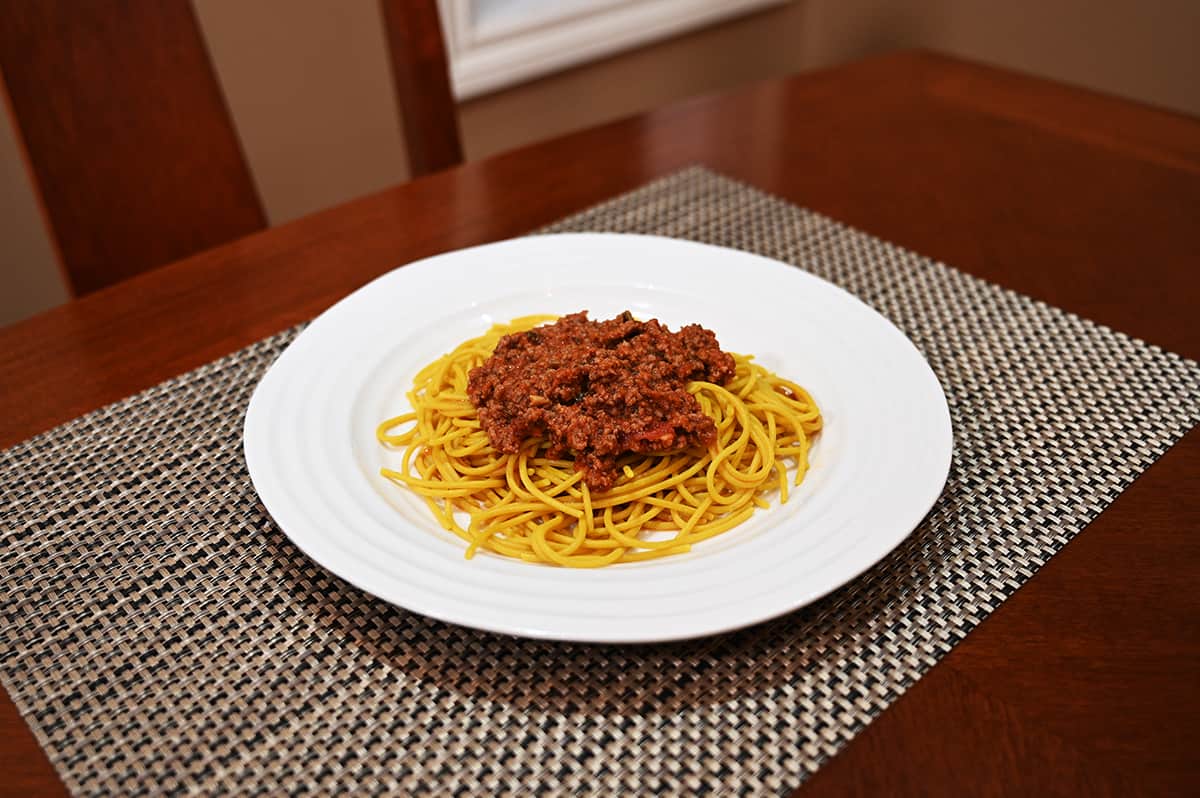 With sauce this tastes exactly like any other spaghetti and the flavor of the tumeric is overpowered. The texture and shape and size is similar to spaghetti but one thing both my husband and I notice is that the noodles break apart easily.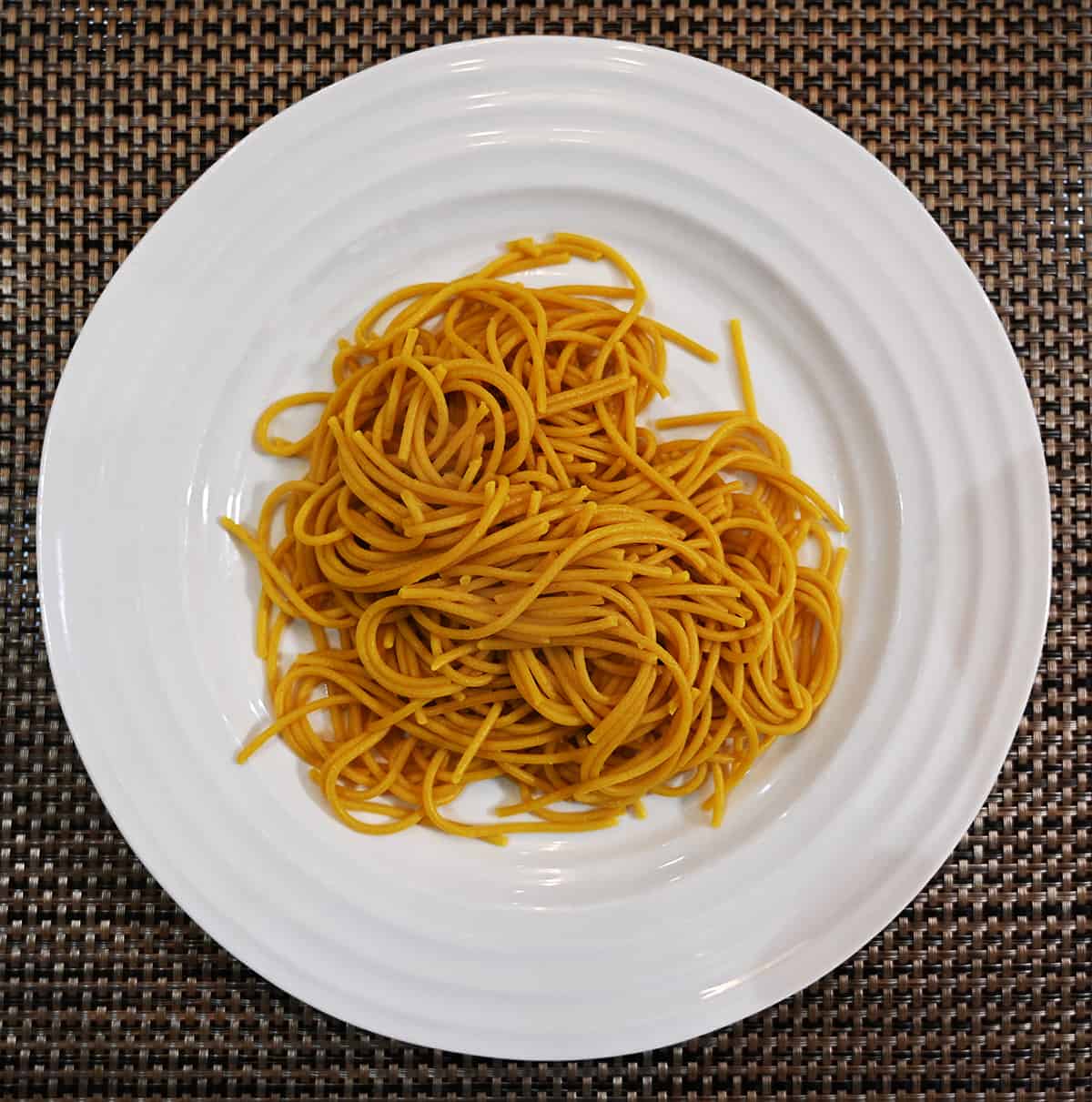 Cost
The one kiligram box costs $12.49 Canadian at Costco, which isn't nearly as cheap as wheat spaghetti, you're definitely paying a little more for it being gluten-free.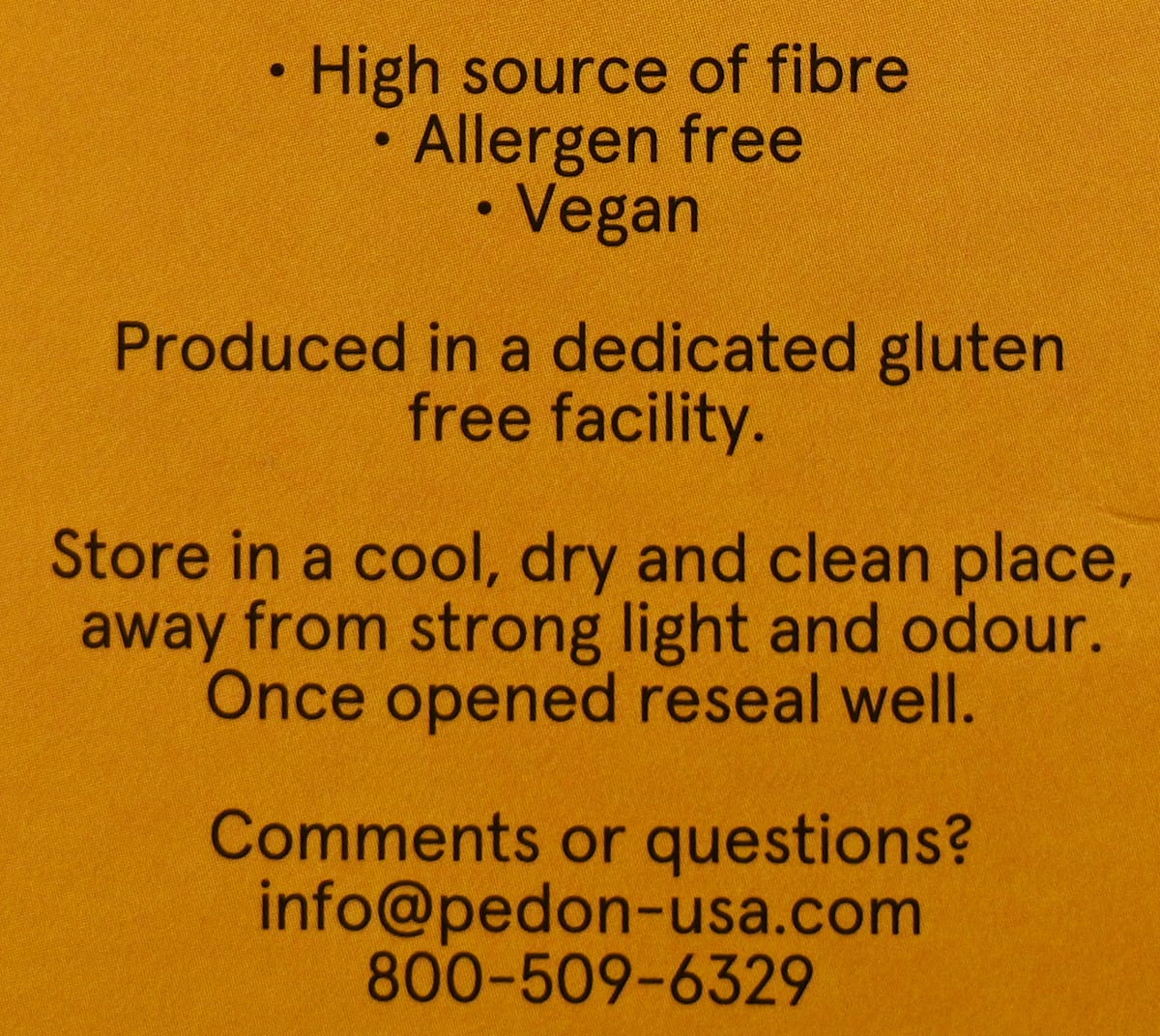 Convenience
This spaghetti is super simple to cook. I think it pairs well with both red sauce as well as cream sauce and could even work in a stir fry!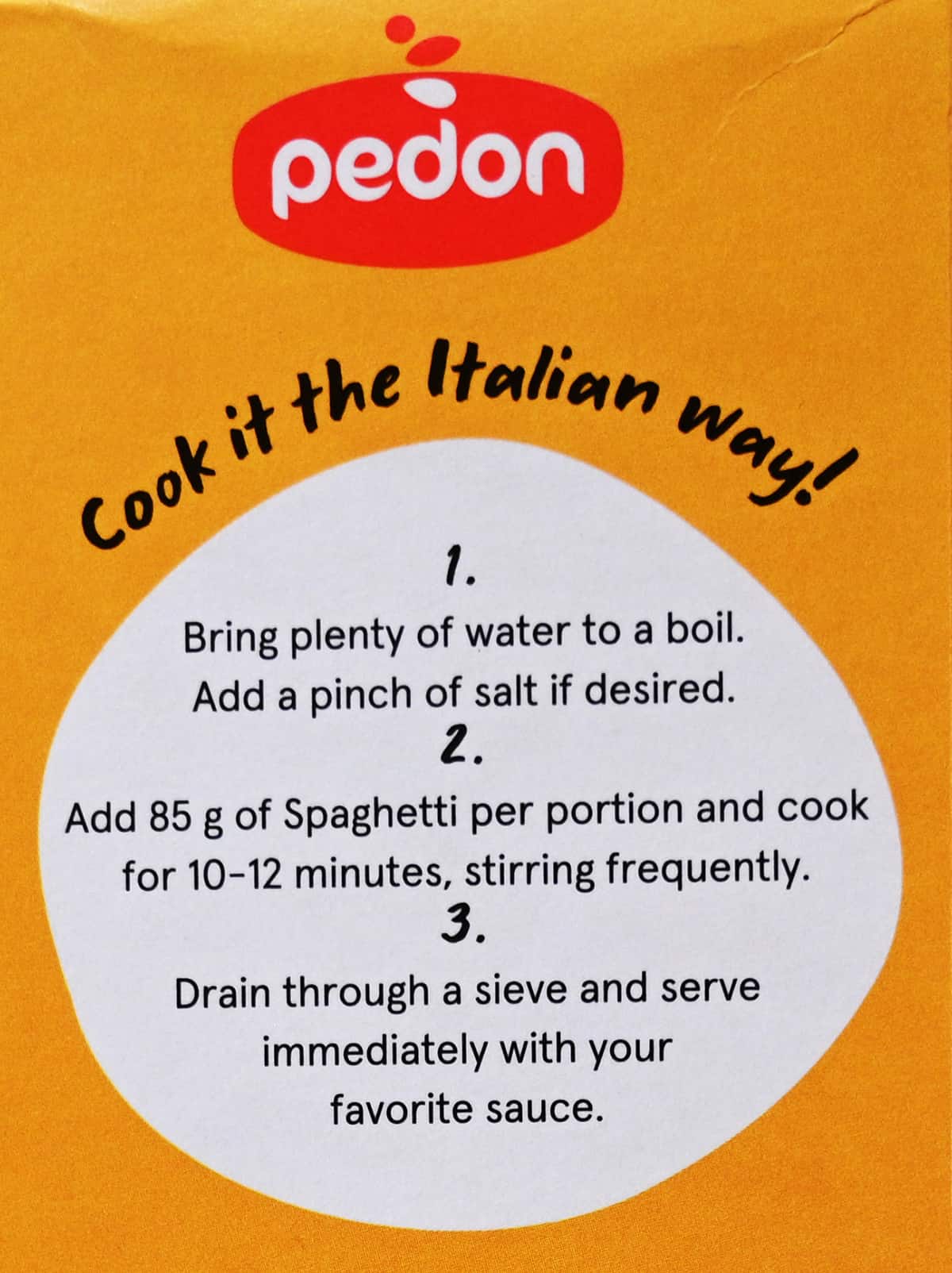 The best before date listed on the box is about a year and a half from when I purchased the spaghetti.
Nutrition
Calories
1/12th of a package contains 310 calories, two and a half grams of fat, 66 grams of carbohydrates, four grams of fibre, zero grams of sugars, seven grams of protein and zero grams of sodium.
Pasta is obviously high in carbohydrates and I appreciate that there isn't any sodium or sugar in the pasta.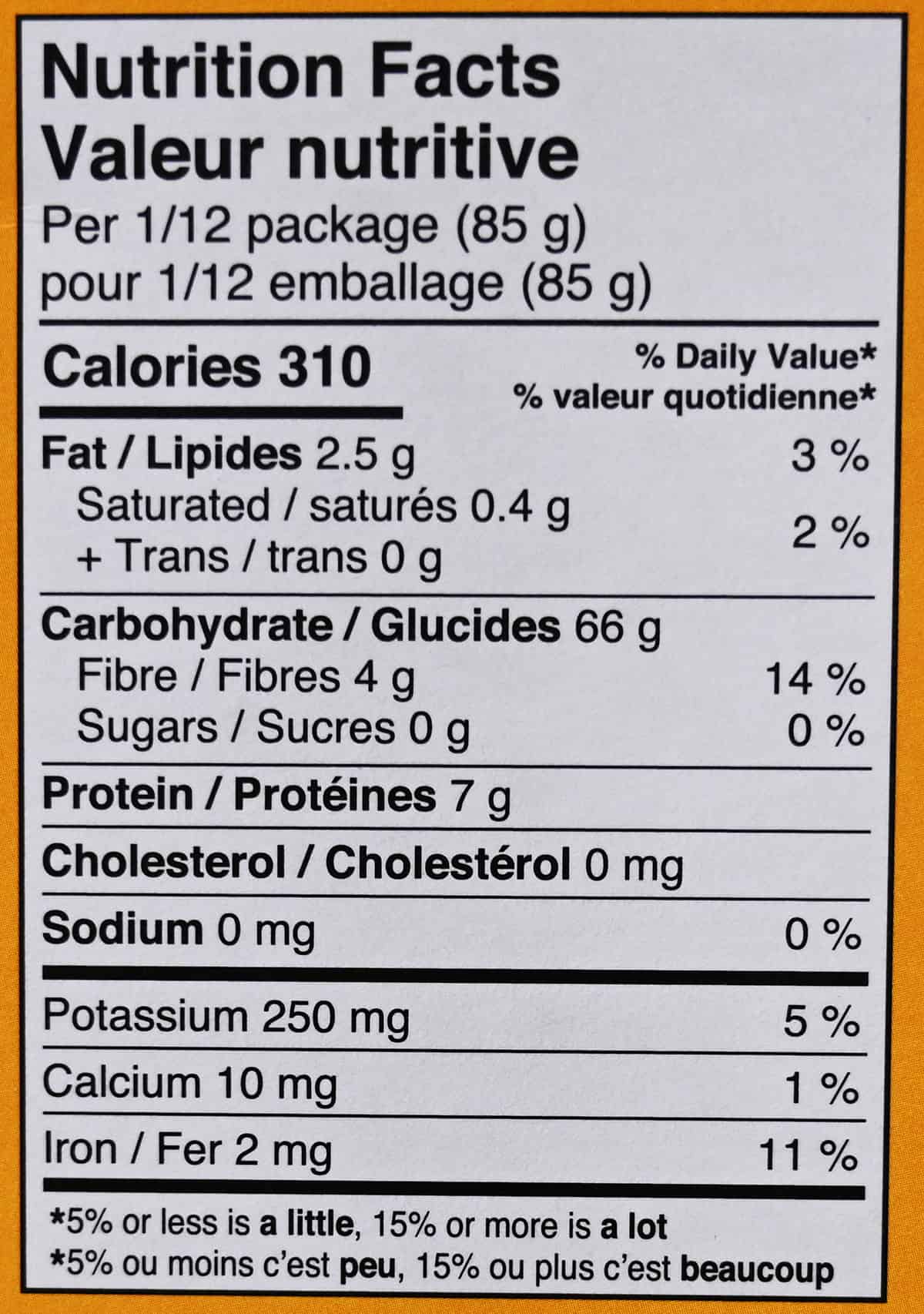 Ingredients
There are only three ingredients listed! Brown rice flour, quinoa flour and tumeric powder. The pasta is gluten-free, vegan, and organic.

Scoring
Taste: 7.5/10
Cost: 7/10
Convenience: 9/10
Nutrition: 8.5/10
Overall
Give it a try!
I prefer the Pedon Yellow Lentil Spaghetti over this one because it has more protein and I like the taste better but this brown rice & quinoa one isn't bad!
Have you tried this spaghetti? What did you think of it?
---
Please note that this review was not paid for or sponsored by any third party. This product was purchased by Costcuisine for the purpose of producing this review. The opinions in this review are strictly those of Costcuisine. Costcuisine is not affiliated with Costco or any of its suppliers. In the event that Costcuisine receives compensation for a post from the manufacturer of a product or some other third party, the arrangement will be clearly disclosed (including where the manufacturer of a product provides Costcuisine with a free sample of the product).