Costco is adding to their vegan products with this grilled vegetable ravioli from Italy!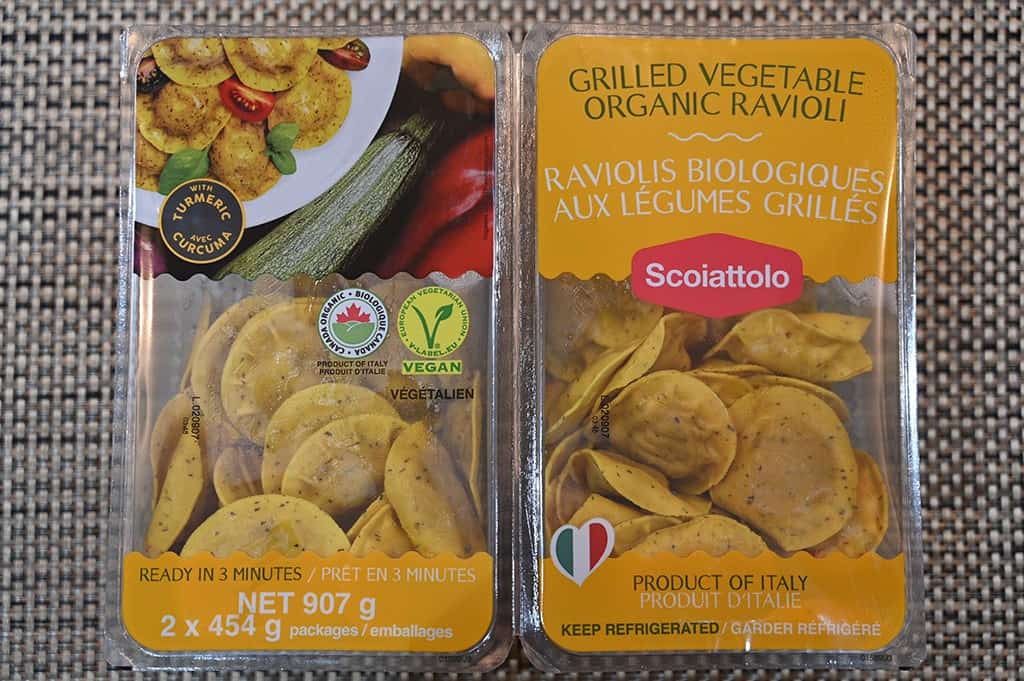 I love how Costco carries different fresh pastas that I've never seen before at my local grocery store. For example, this Scoiattolo Grilled Vegetable Organic Ravioli from Italy I found during one of my recent trips to Costco.
Fresh pasta is alway a quick and convenient dinner for us, usually all I have to do is boil some water and heat up a jar of sauce. I've reviewed the Rana Tagliatelle Seasoned White Chicken & Mushroom Sauce from Costco the Duso's Jumbo Chicken & Mozzarella Ravioli, the Monterey Gourmet Foods Spinach & Cheese Ravioli, the Costco Giovanni Rana Butternut Squash Ravioli, the Costco Kirkland Signature Meat Lasagna, Costco Kirkland Signature Four Cheese and Spinach Manicotti and the Costco Kirkland Signature Mediterranean Pasta Salad.
This grilled vegetable ravioli can be found in the refrigerated section by the other fresh pastas. The item number is 1351405.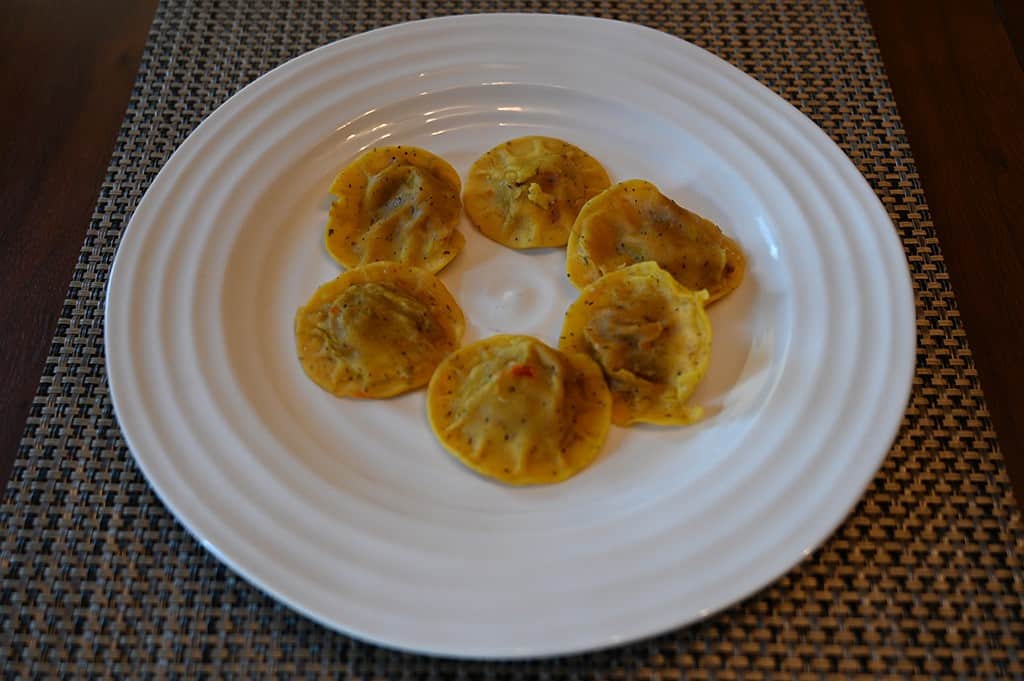 Taste
If you make sure you don't overcook the grilled vegetable ravioli, this is okay tasting! I found it a little bland and lacking in flavor to be honest. Unfortunately I did cook mine too long (longer than the three minutes recommended on the package which resulted in my ravioli being a bit mushier than I like.
The filling has eggplant, zucchini and red peppers. The ravioli is neither flavorful or salty and the main flavors I taste are the red pepper and a hint of tumeric!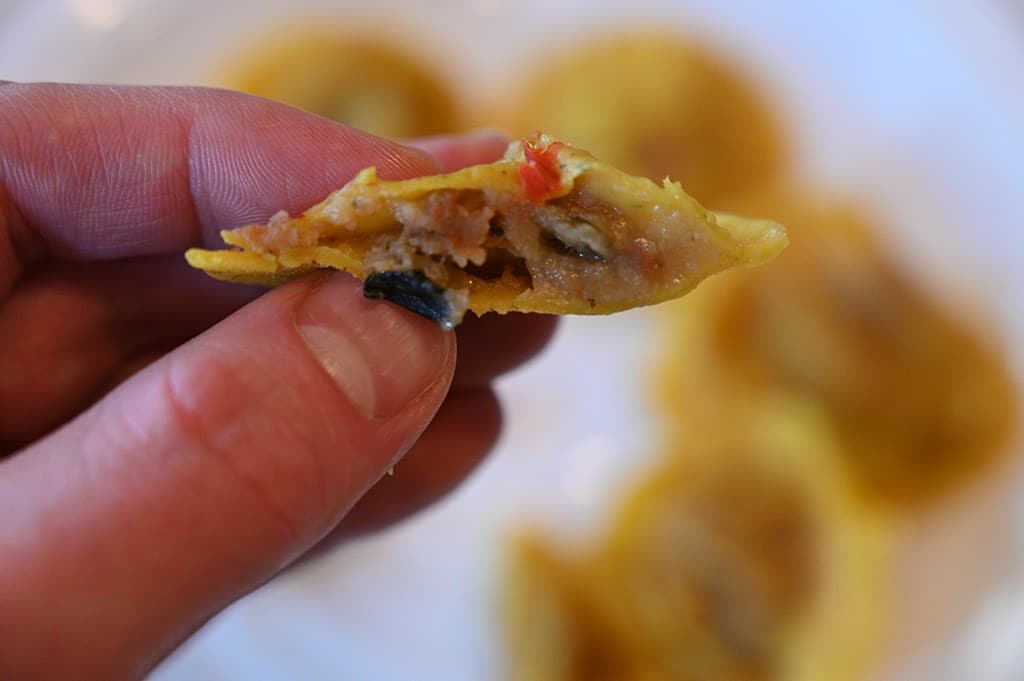 The Scoiattolo Grilled Vegetable Organic Ravioli from Costco is versatile so you can pair it with a simple butter sauce, a red sauce or even a cream based sauce or pesto.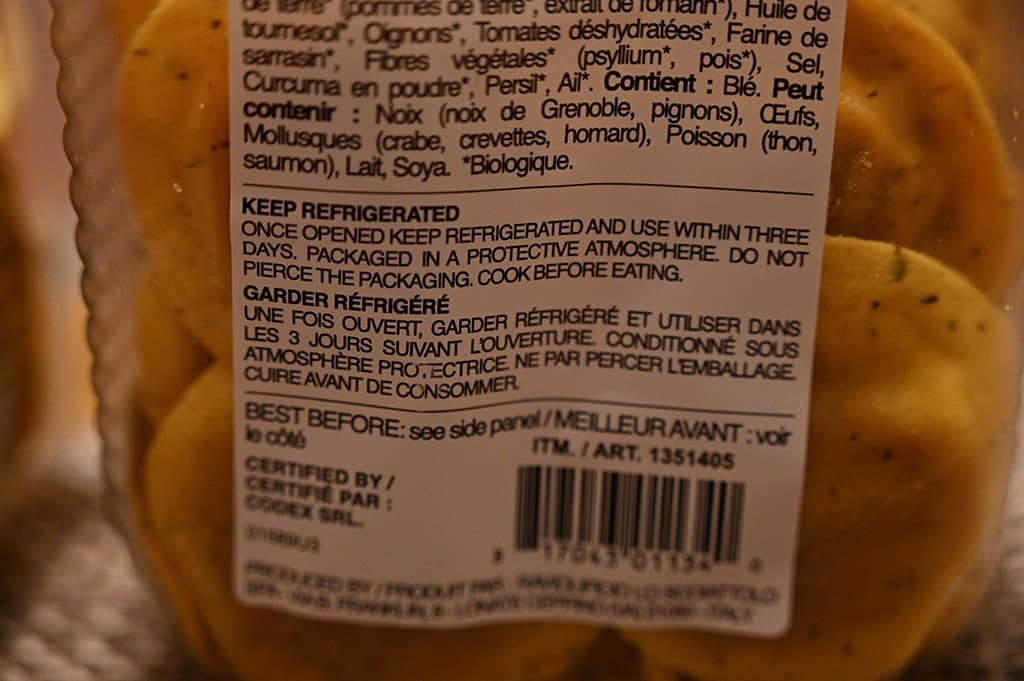 Cost
For the two 454 gram packages of past I paid $13.99 Canadian.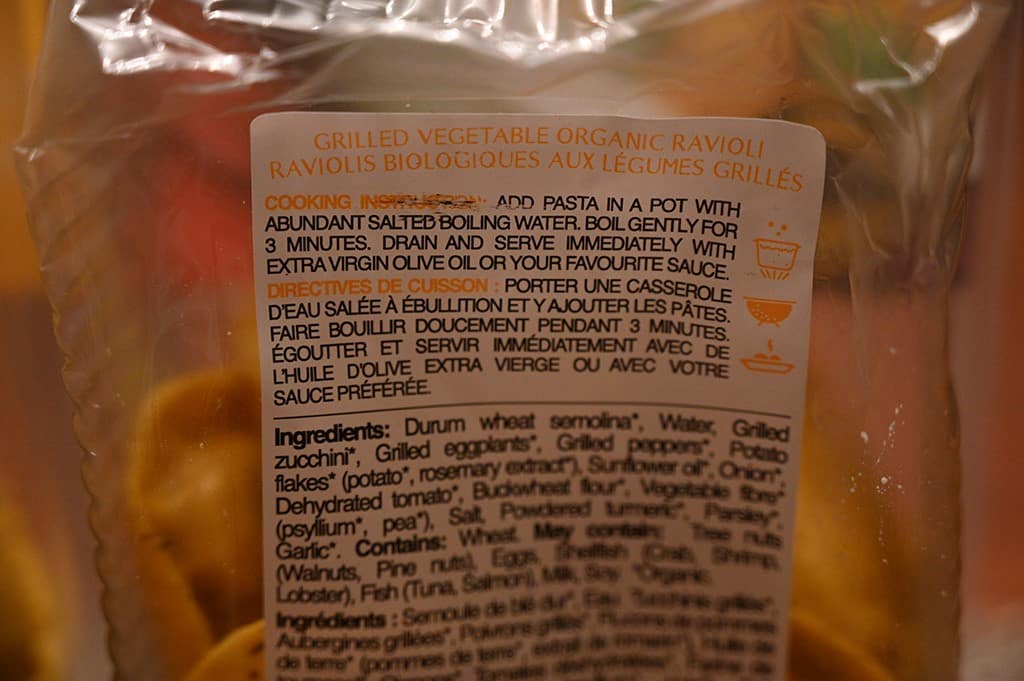 Convenience
This is a super quick and convenient lunch or supper! You cook the pasta in salted boiling water for three minutes! It actually only needs three minutes, I overcooked mine a bit thinking that there was no way it could be done in only three minutes. You have to keep the ravioli refrigerated before use and the best before date is almost a month from the date we purchased the ravioli.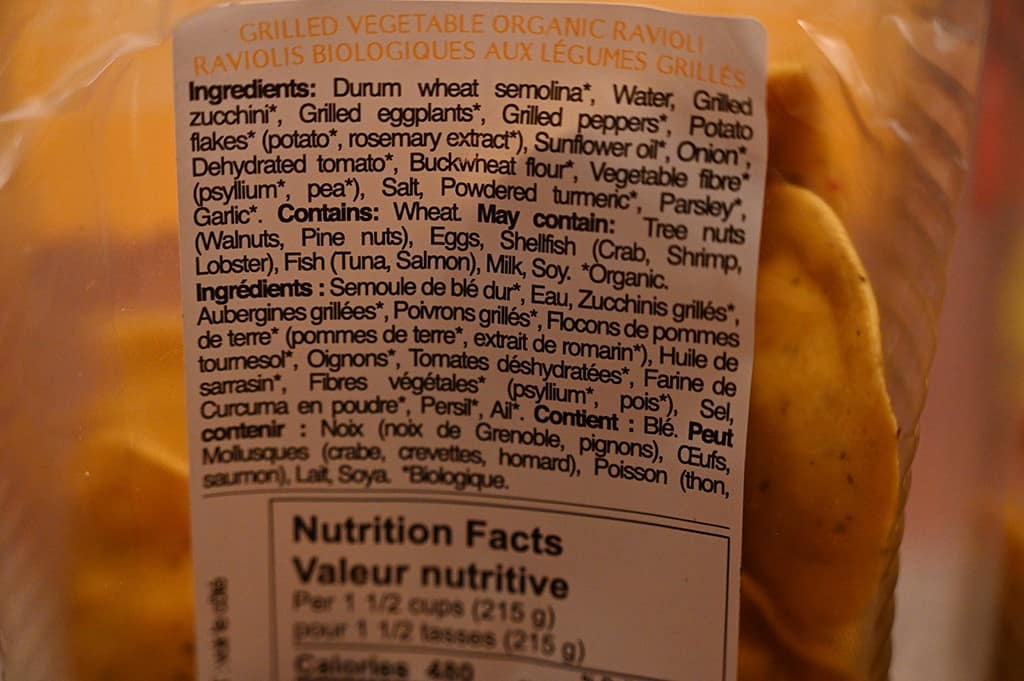 Nutrition
Wow there's a lot of sodium in this which I wasn't expecting because it really doesn't taste that salty! One and a half cups of ravioli is 480 calories, 13 grams of fat, 79 grams of carboydrates, eight grams of fibre, 10 grams of sugar, 13 grams of protein and 1370 mg of sodium!
If you're currently watching your carb or sodium intake you might want to skip this vegan ravioli from Costco.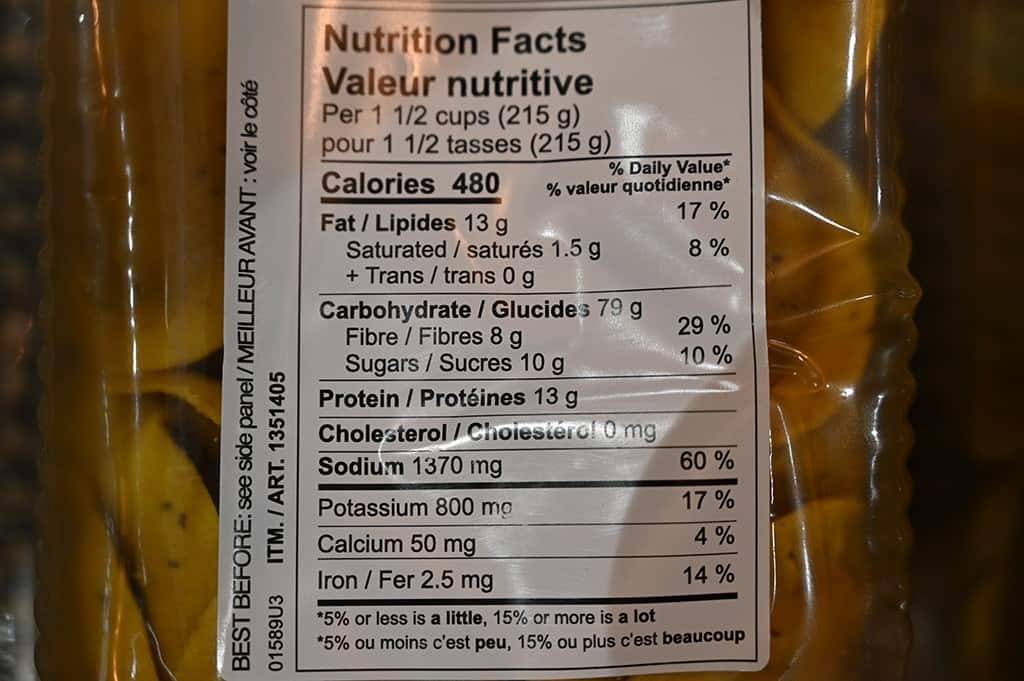 Scoring
Taste: 6.5/10
Cost: 7/10
Convenience: 9/10
Nutrition: 4/10
Overall
Give it a try!
I didn't love the taste of this grilled vegetable ravioli but if you're looking for Costco vegan products you might want to try this. The ravioli is fresh and convenient and you can add your favorite sauce to make it taste better.
Have you tried this? What did you think? What's your favorite fresh pasta from Costco?
---
Please note that this review was not paid for or sponsored by any third party. This product was purchased by Costcuisine for the purpose of producing this review. The opinions in this review are strictly those of Costcuisine. Costcuisine is not affiliated with Costco or any of its suppliers. In the event that Costcuisine receives compensation for a post from the manufacturer of a product or some other third party, the arrangement will be clearly disclosed (including where the manufacturer of a product provides Costcuisine with a free sample of the product).