Costco beef sausage rolls – flaky and crisp pastry filled with a light beef filling center.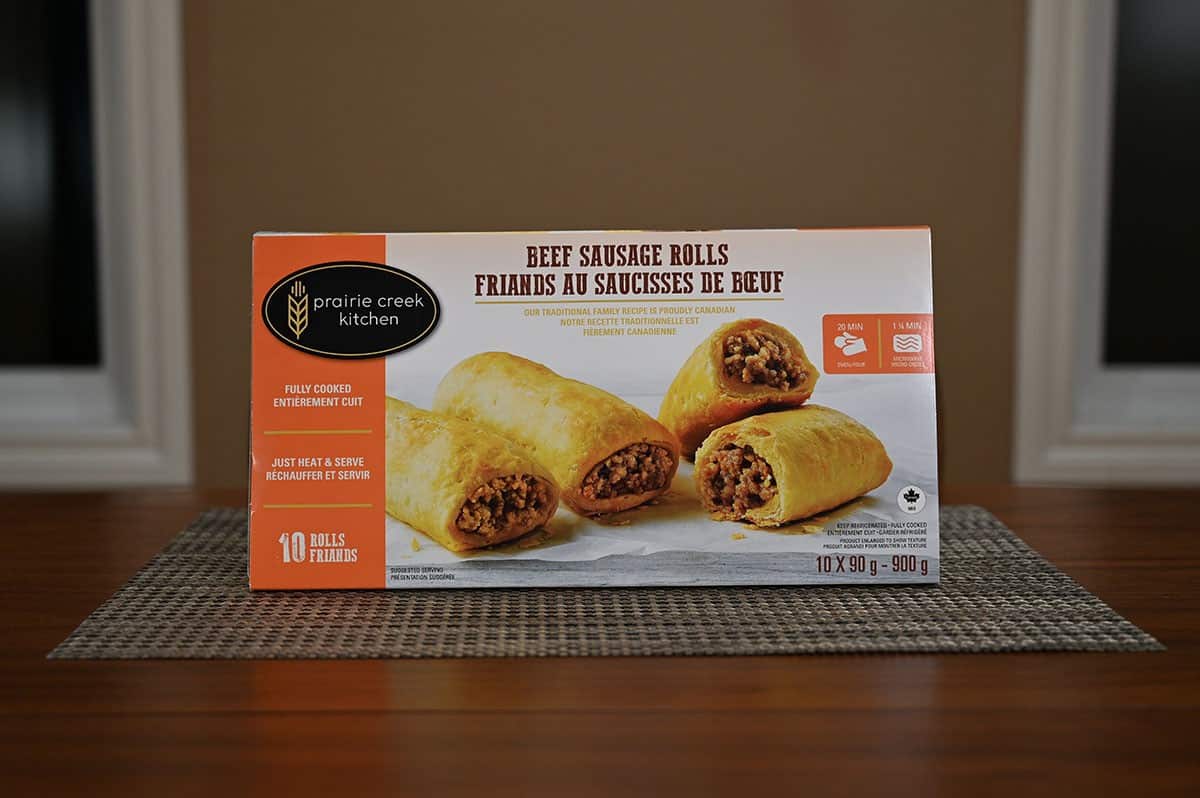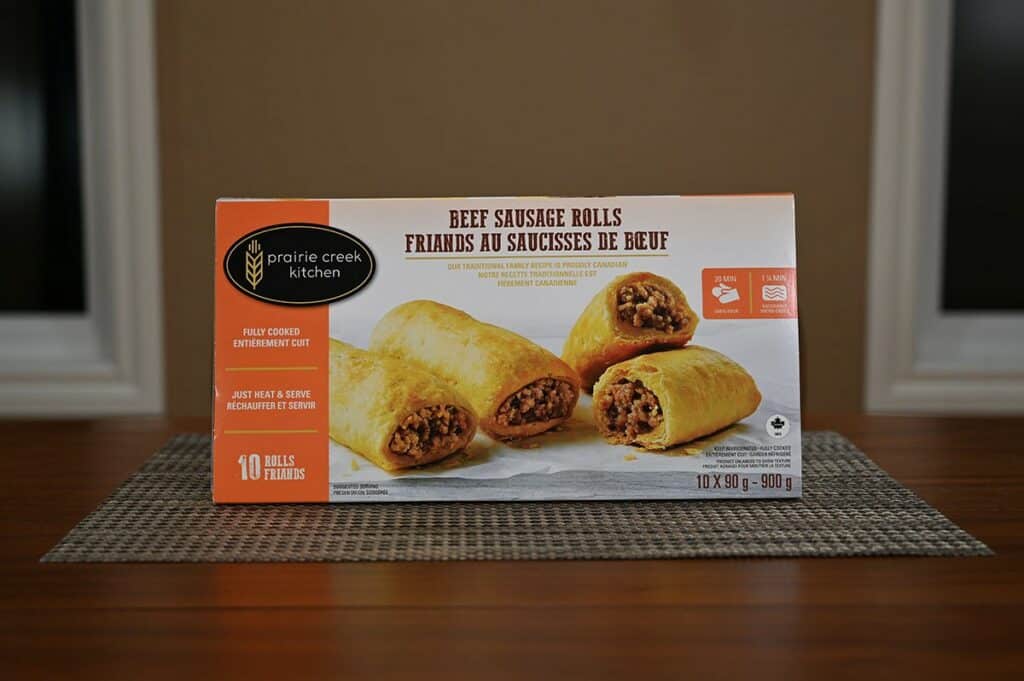 I'm reviewing the Costco Prairie Creek Kitchen Beef Sausage Rolls from Costco today. I've seen these at my local Costco for quite some time and decided to pick them up to review.
Other appetizers from Costco are the Bibigo Beef Bulgogi Mandu, the Cuisine Adventures Mini Quiche, Cuisine Adventures Franks In A Blanket, TGI Fridays Loaded Potato Skins and the Minh Mini Egg Rolls.
Location in Store
You can find these in the refrigerated section near the fresh pasta and other refrigerated appetizer-type products. The item number is 5052001.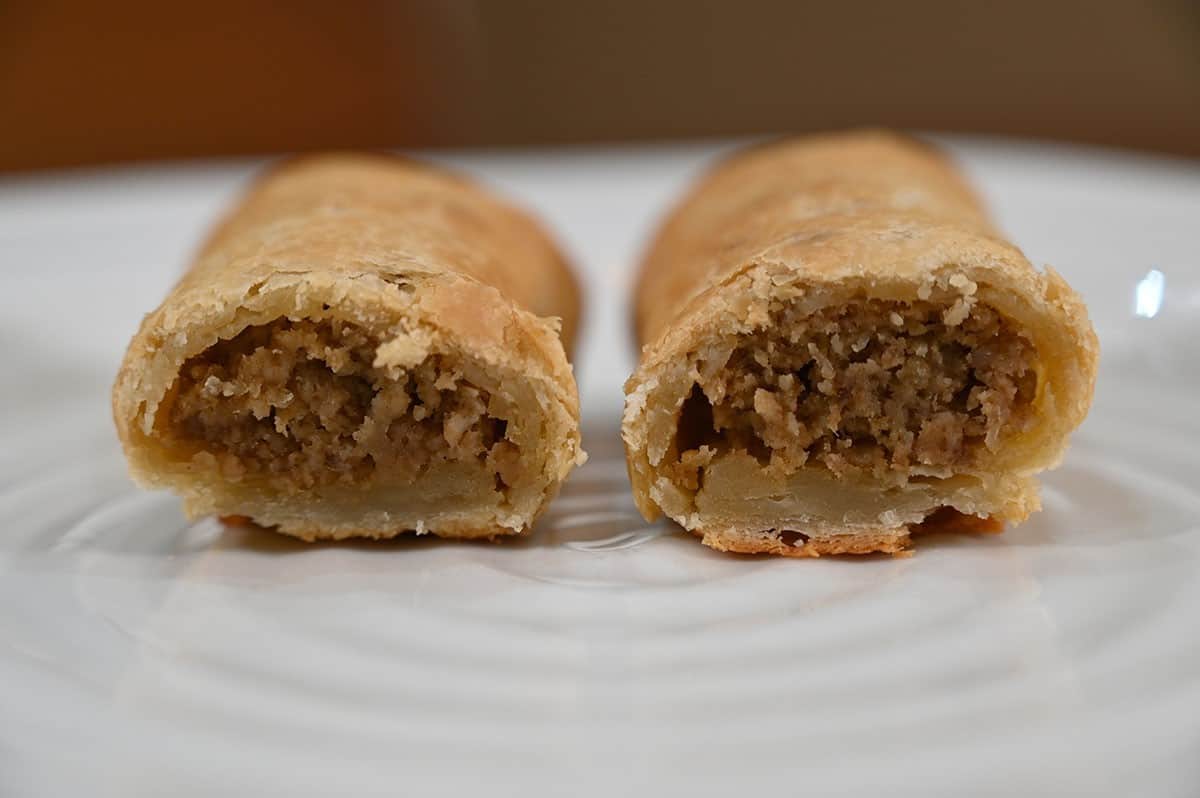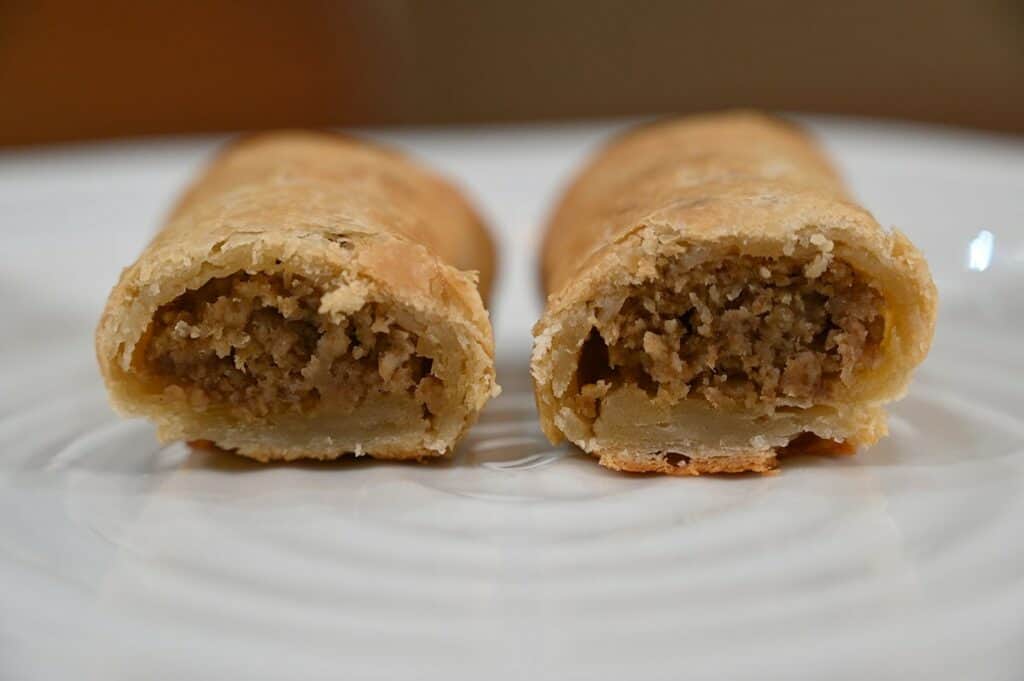 Taste
The first thing that struck me about the Beef Sausage Rolls is that they're lighter than I expected. I heated my Beef Sausage Rolls in the oven at 350 degrees Fahrenheit for 20 minutes and the pastry turned out beautifully.
The pastry is crisp, light and flaky. I found the lightness of the filling more surprising – it isn't heavy or greasy at all. The lightness and texture of the filling reminds me a bit of turkey stuffing. I wasn't surprised to see that toasted wheat crumbs are the second ingredient listed for the filling, because the filling has that stuffing-like sponginess.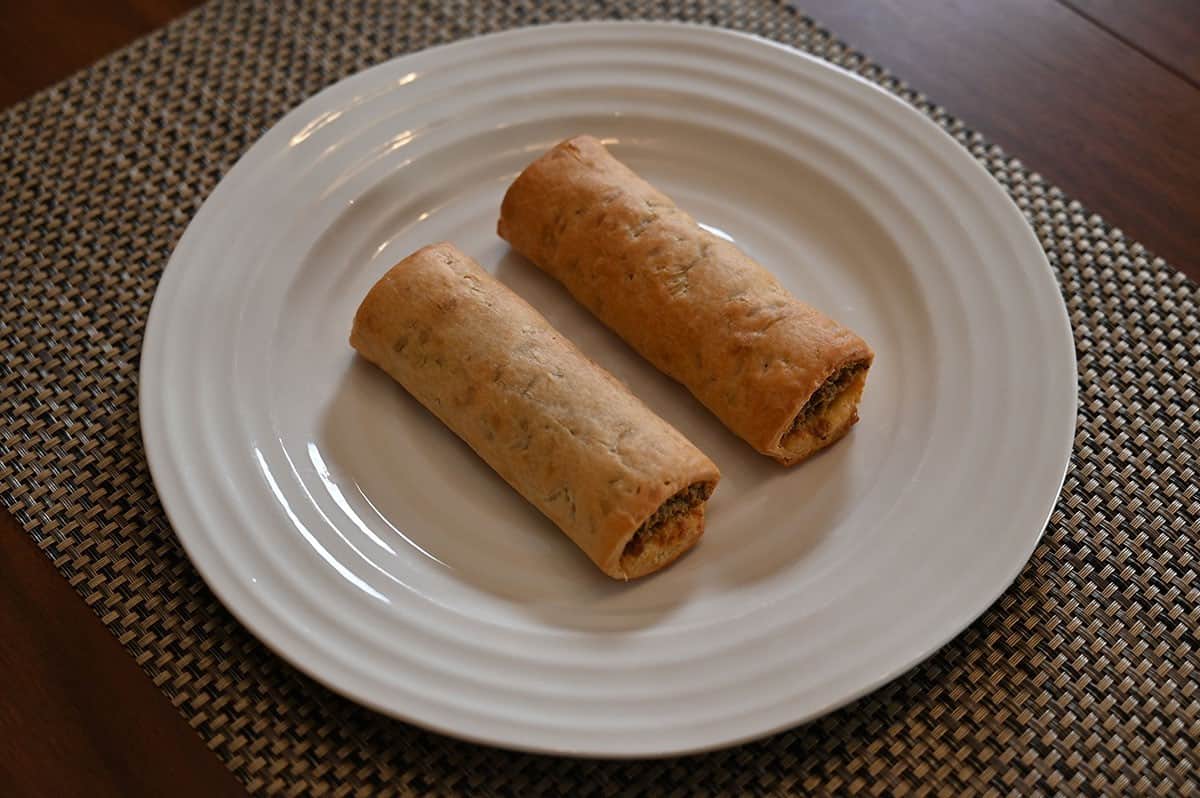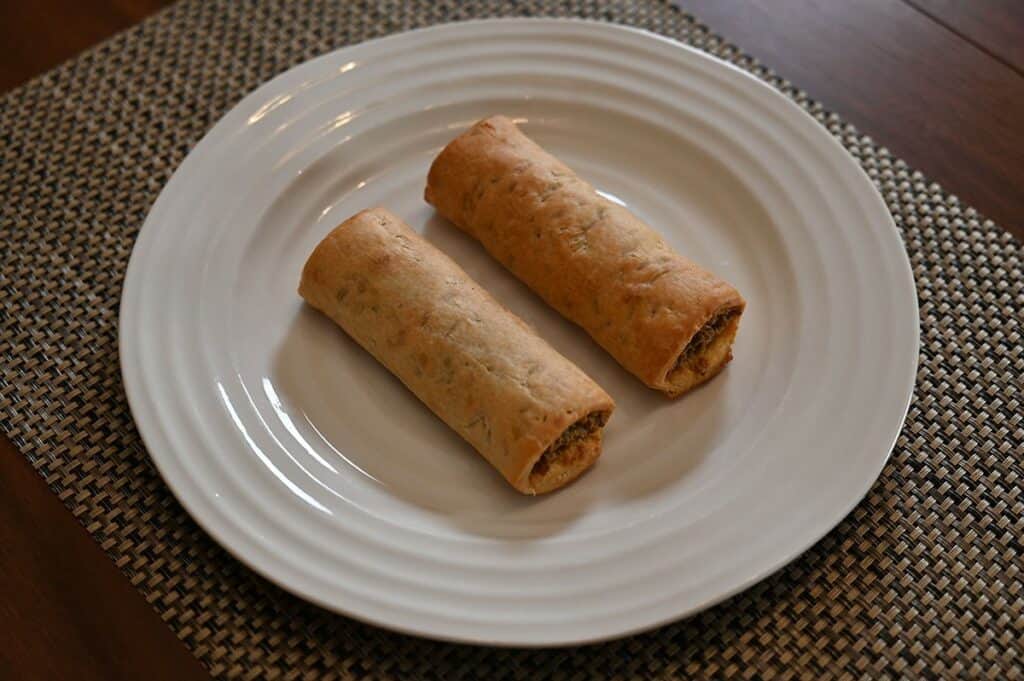 In terms of flavors, nothing really stood out to me. The pastry shell is slightly buttery, but otherwise doesn't taste like much. The flavor of the filling isn't overly meaty, likely because of the wheat crumbs. I didn't notice the flavors of some of the other filling ingredients listed – specifically onions, green peppers, tomato paste and white wine vinegar.
The filling tastes like seasoned beef that's been heavily diluted with bread crumbs.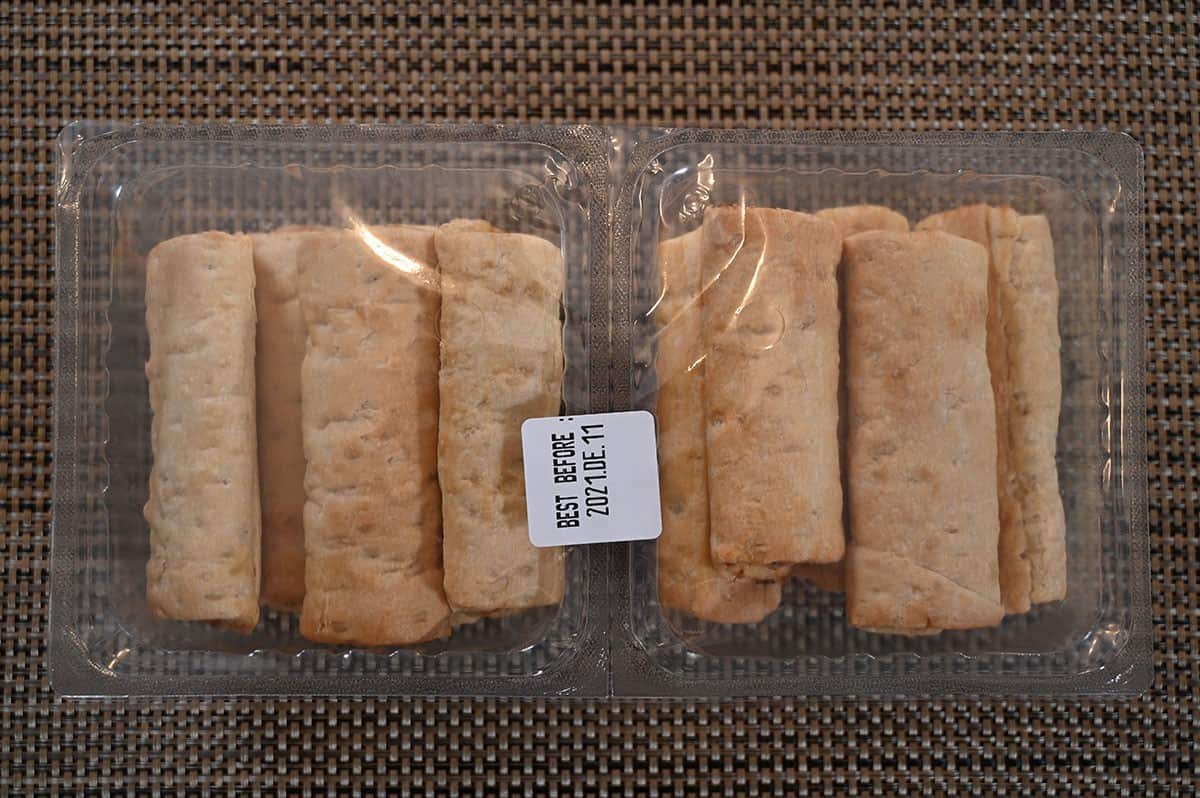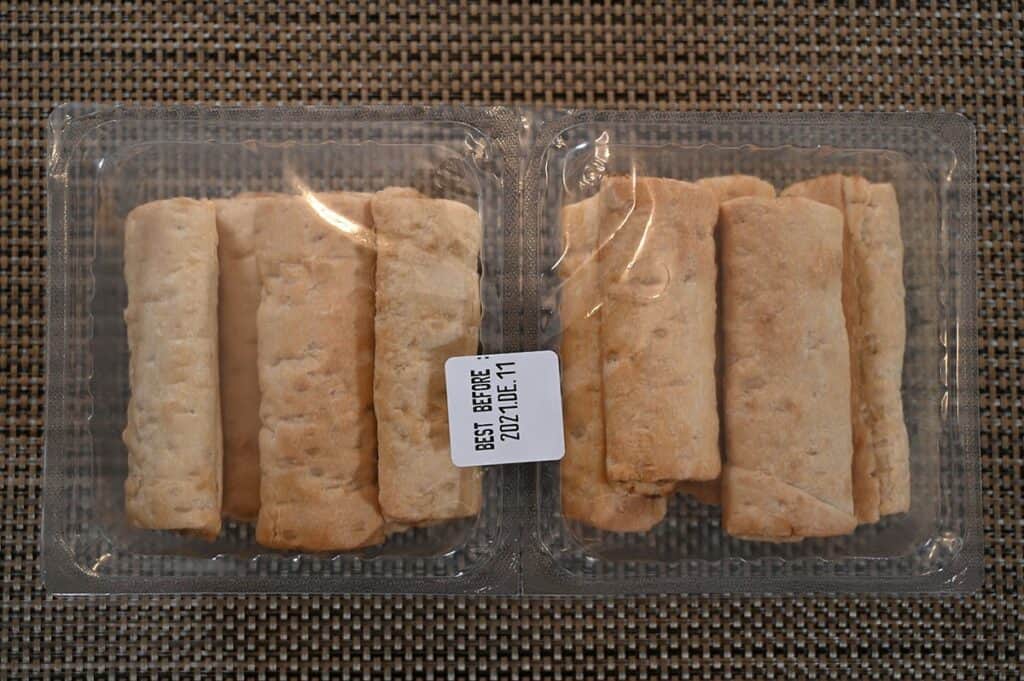 Cost
I paid $9.99 Canadian for the pack of 10 sausage rolls. Not exactly cheap but not extremely expensive either. There are two plastic sections of rolls in the pack, each section has five sausage rolls.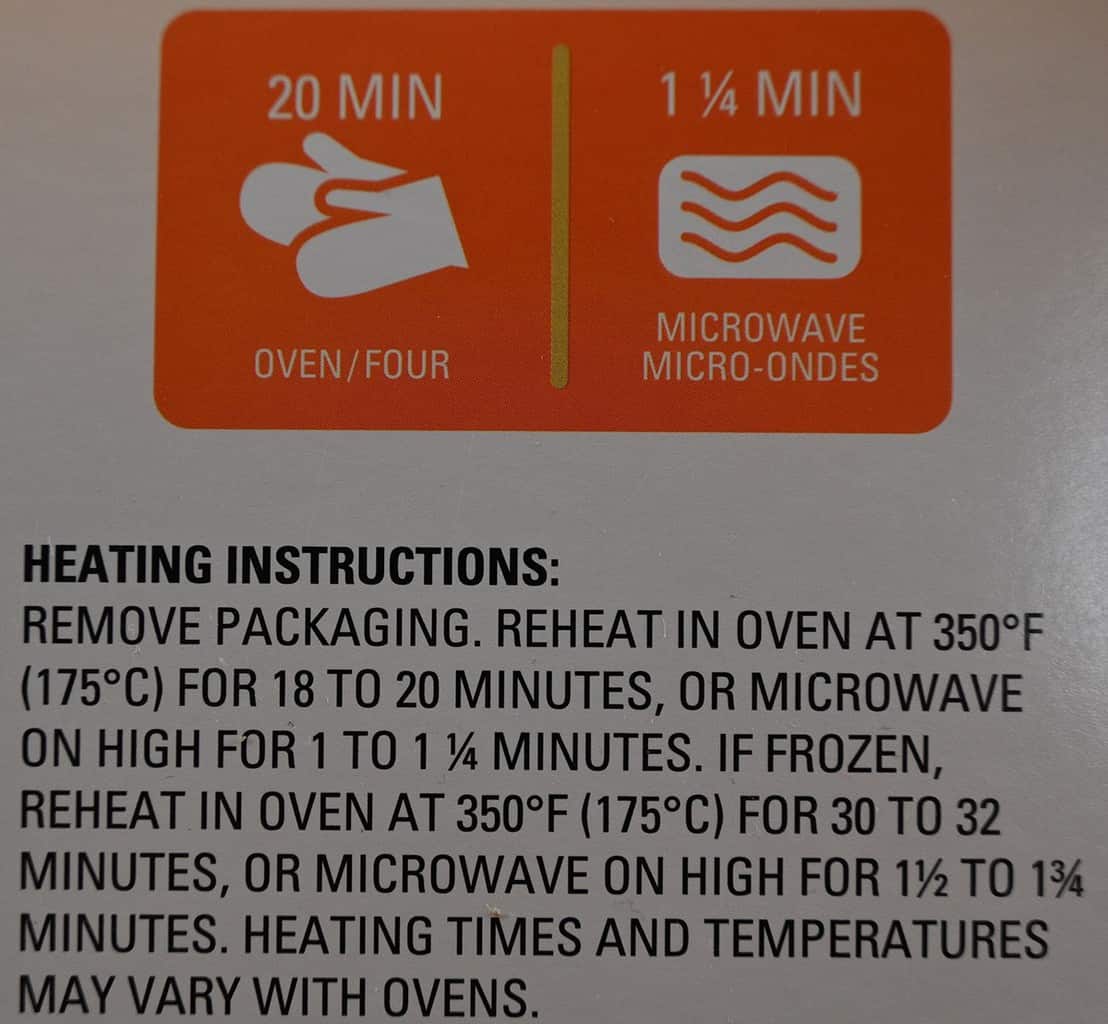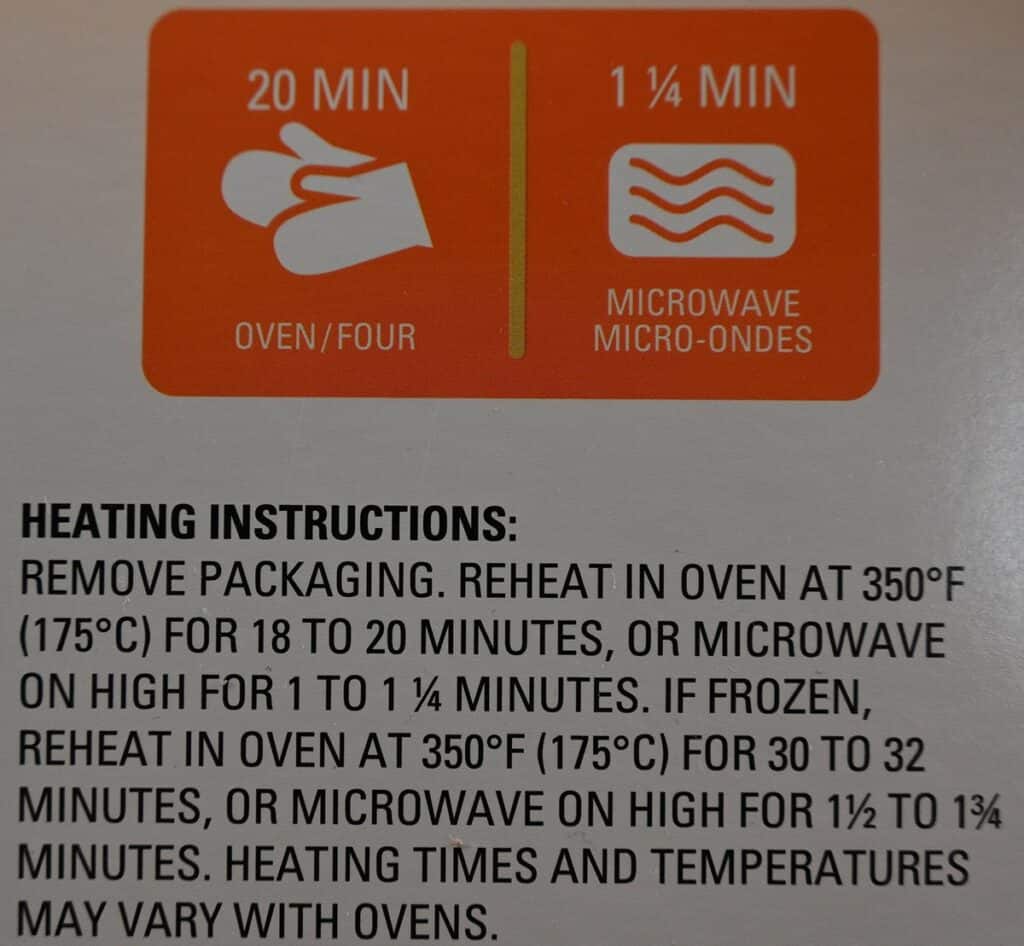 Convenience
The sausage rolls need to be kept refrigerated and the best before date is about a month from the date we purchased them.
We heated them in the oven at 350 degrees Fahrenheit for 20 minutes and they turned out crispy and golden brown. I think if you have an air-fryer these would be a perfect appetizer to air-fry! I don't recommend the microwave method as I feel they would get soggy.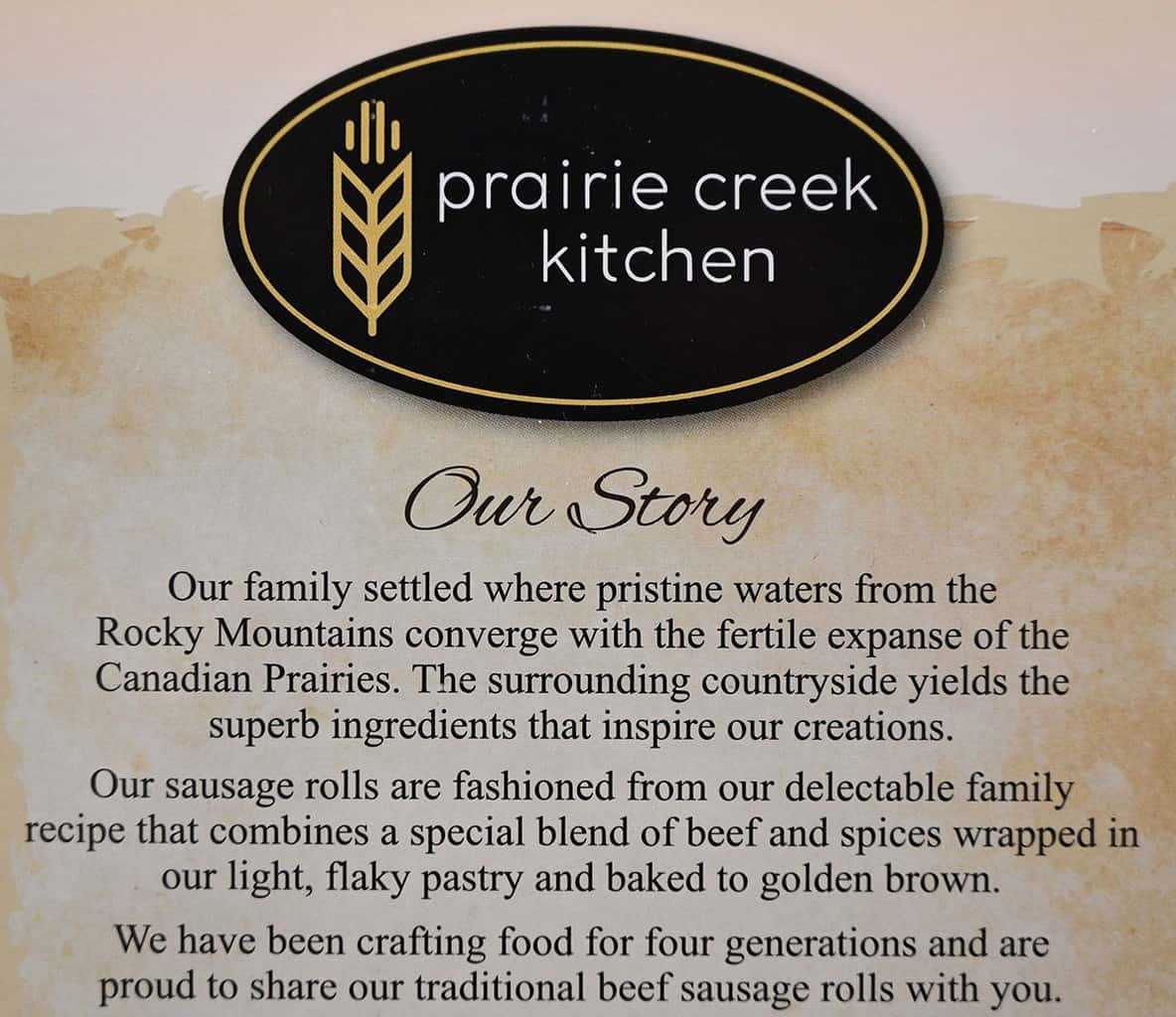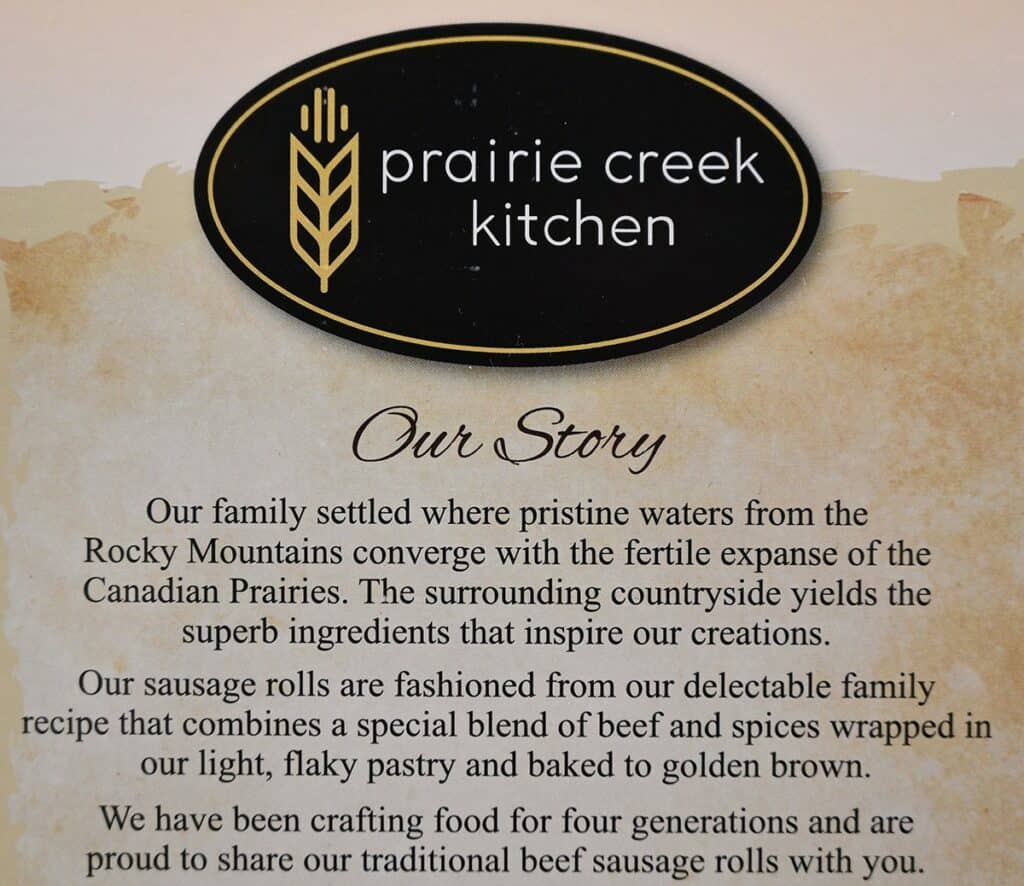 If you're not going to eat your sausage rolls before the expiry date you can definitely freeze these. They make an awesome appetizer for a cocktail or holiday season party.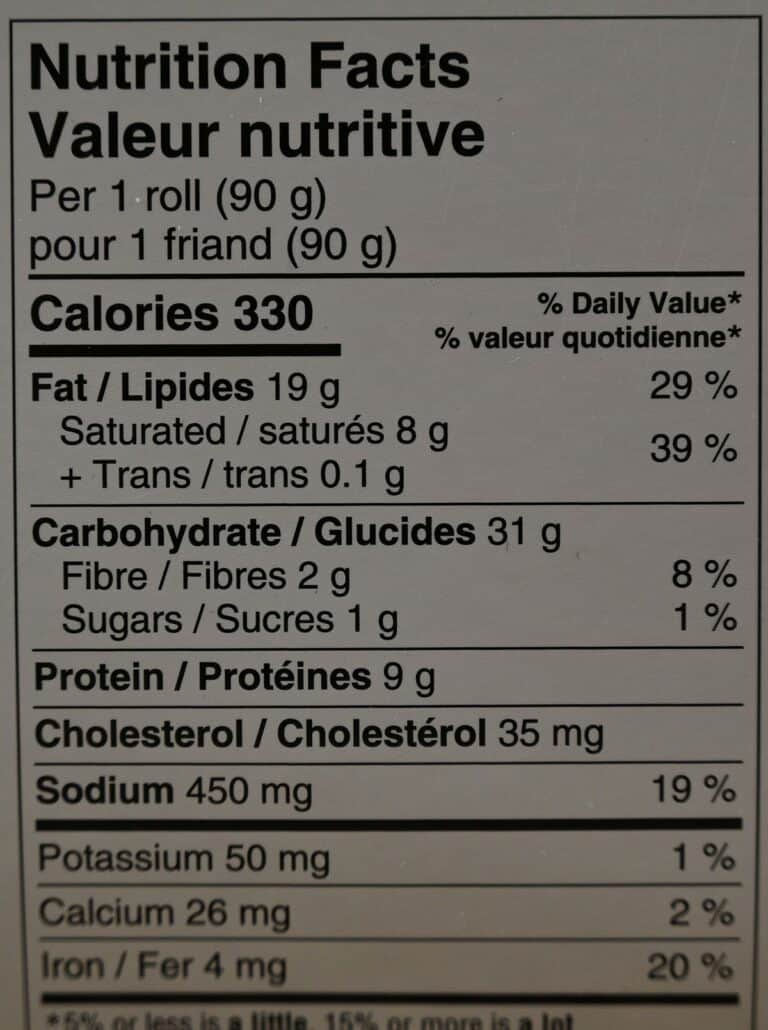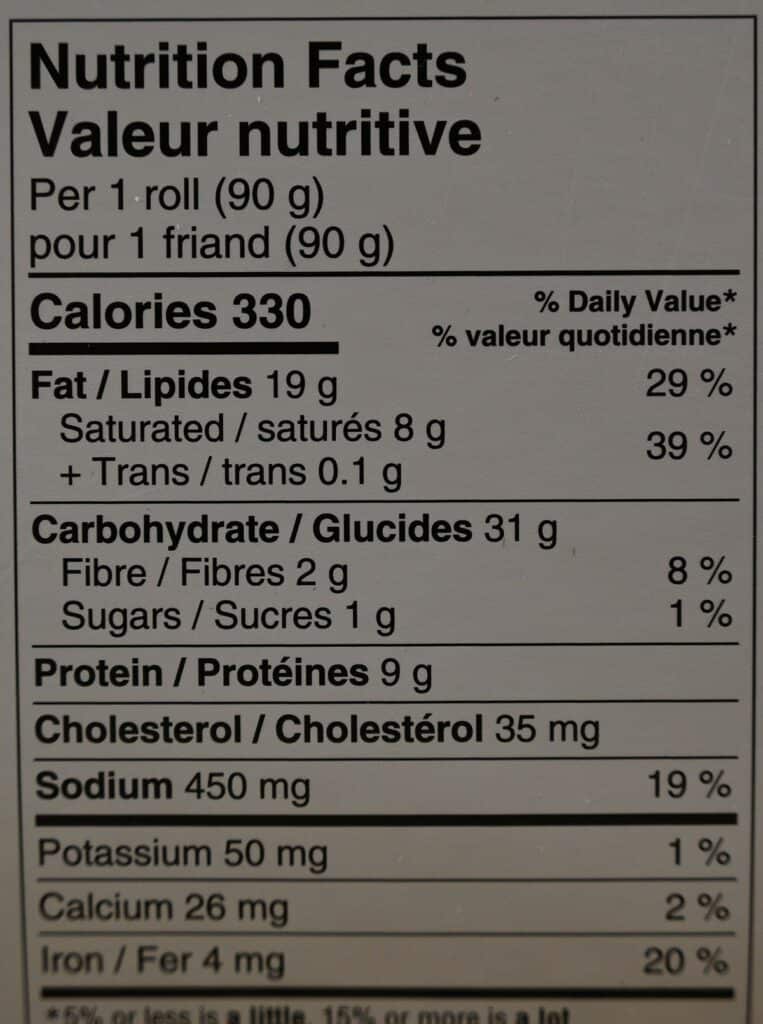 Nutrition
Calories
One sausage roll is 330 calories, 19 grams of fat, 31 grams of carbohydrates, two grams of fibre, one gram of sugar, nine grams of protein and 450 mg of sodium. That's quite a few calories for one sausage roll! Especially if you have one along with a bunch of other appetizers before dinner.


Ingredients
Not the healthiest ingredients list, palm oil as well as palm kernel oil and canola oil. Most of the ingredients are pretty much what I'd expect to see in a grocery-store-bought sausage roll appetizer.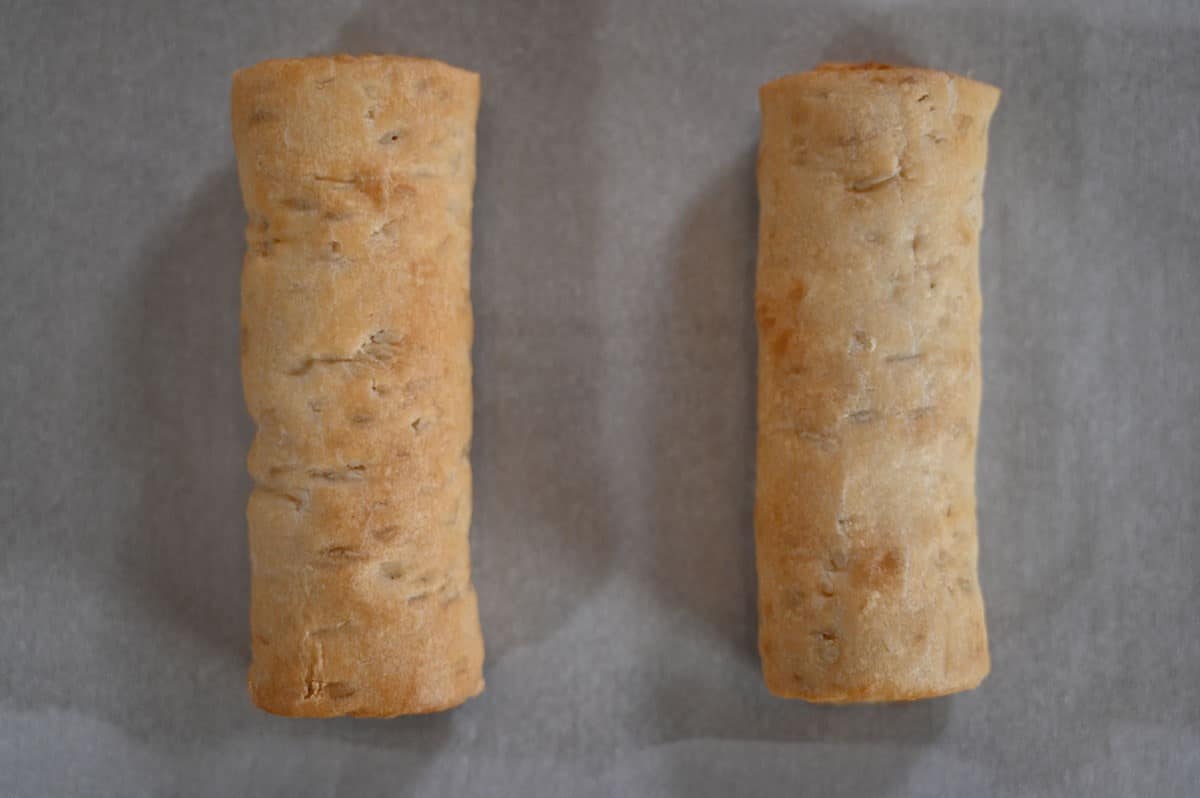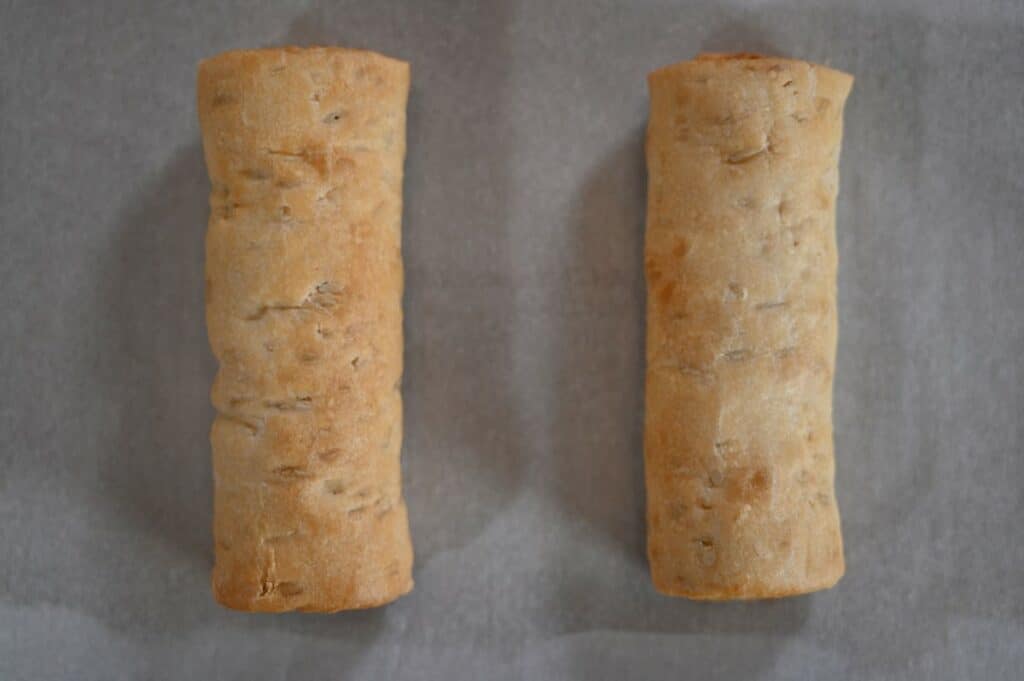 Scoring
Taste: 6/10
Cost: 6.5/10
Convenience: 9.5/10
Nutrition: 1/10
Overall
Give it a try!
I found the Prairie Creek Kitchen Beef Sausage Rolls a little more bready and a little less meaty than I would have liked
Have you tried these? What did you think of them?
---
Please note that this review was not paid for or sponsored by any third party. This product was purchased by Costcuisine for the purpose of producing this review. The opinions in this review are strictly those of Costcuisine. Costcuisine is not affiliated with Costco or any of its suppliers. In the event that Costcuisine receives compensation for a post from the manufacturer of a product or some other third party, the arrangement will be clearly disclosed (including where the manufacturer of a product provides Costcuisine with a free sample of the product).