Sweet potato fries are a popular alternative to regular potato fries. Fries in a restaurant are far superior to store-bought fries and frozen grocery store fries tend to have a lot of extra ingredients other than just potatoes and oil. These Costco Russet House Organic Sweet Potato Fries have only a few ingredients. How does the flavor of these compare to restaurant quality fries?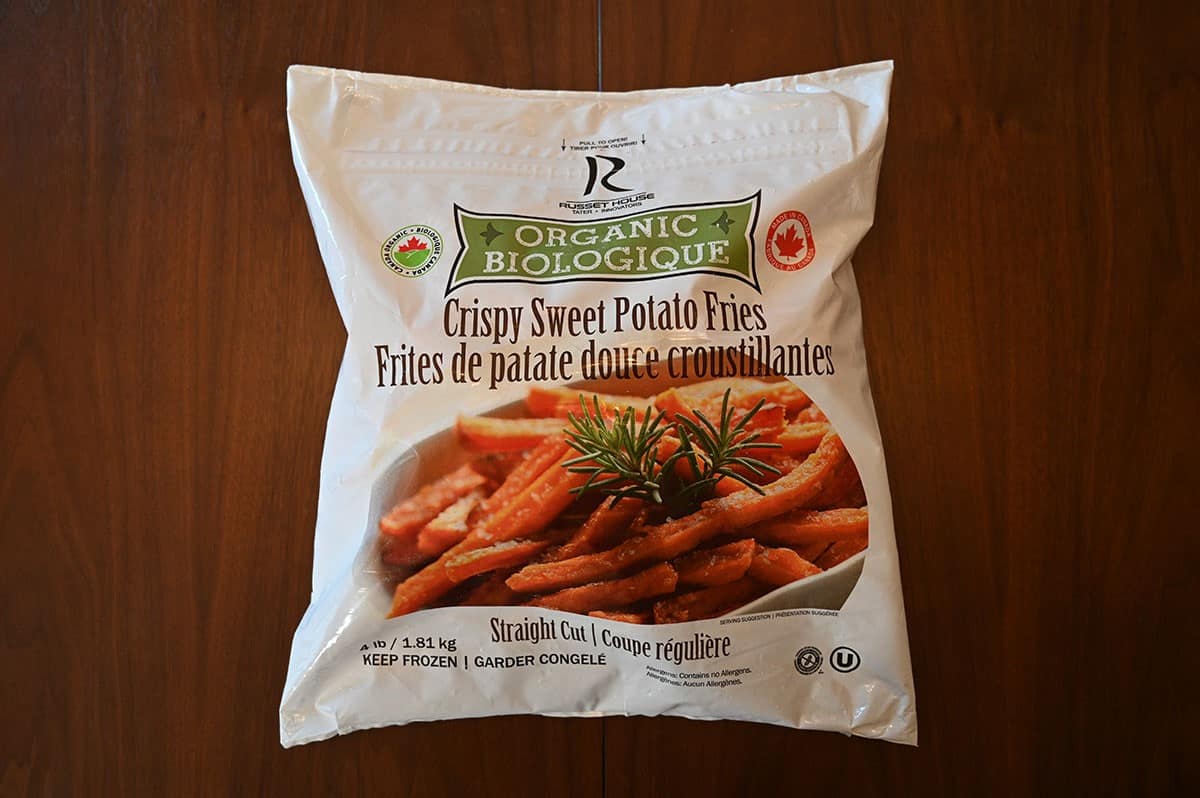 Sweet potato fries are my favorite currently, I think because I'm on an aioli kick and the flavor of sweet potato fries dipped into aioli is so good! I've been going through small bags of McCain Sweet Potato Fries so when I was at Costco I picked up this big bag of Russet House Sweet Potato Fries to try and review.
Other fries I've reviewed from Costco are the Costco McCain Sweet Potato Superfries as well as the Costco Cavendish Flavourcrisp Classic Fries. The aioli I like to dip my fries in is also from Costco, the Culinary Treasures Jalapeno Lime Aioli, Culinary Treasures Chipotle Aioli and the Culinary Treasures Roasted Garlic and Chili Aioli.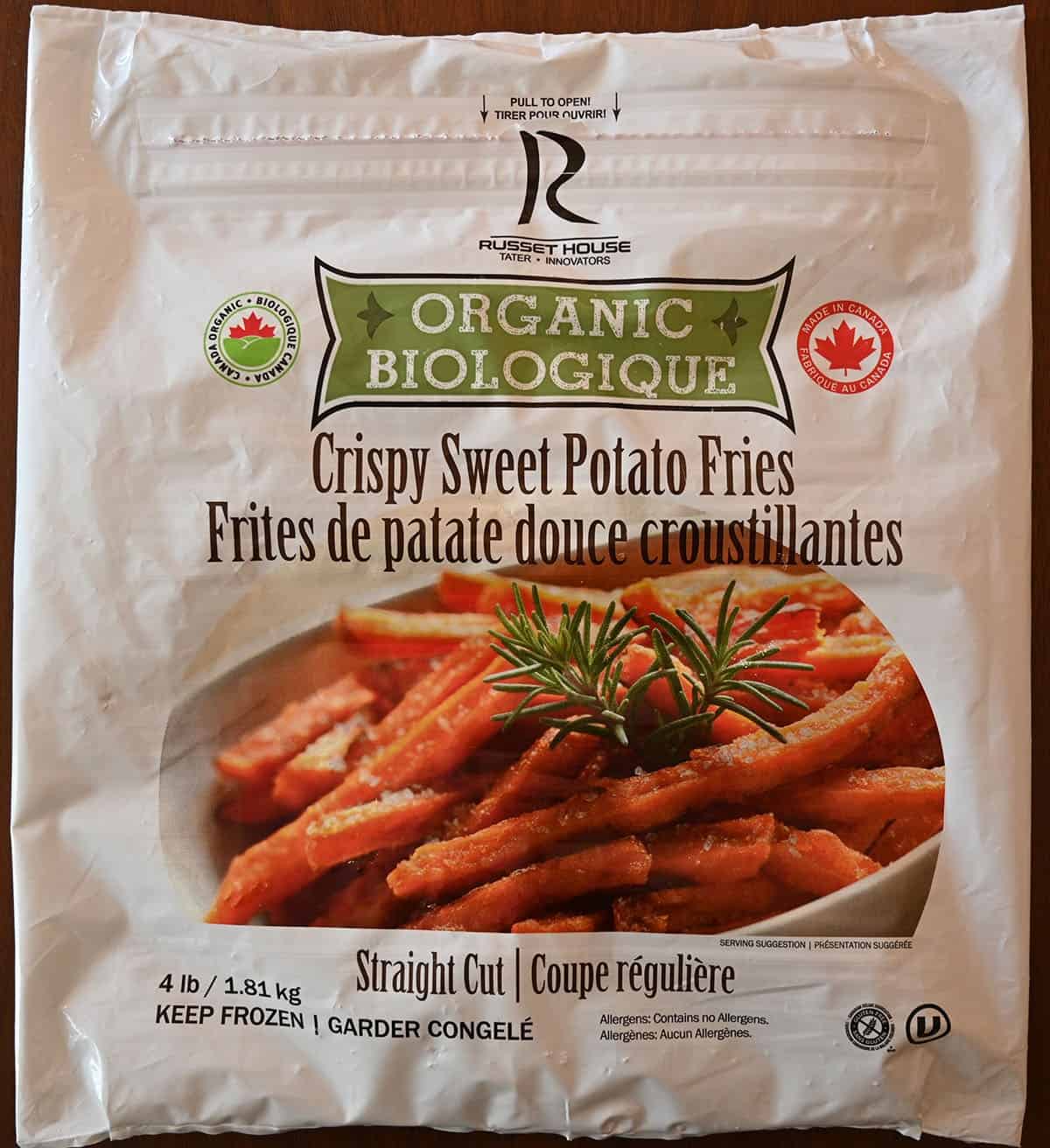 Location in Store
You can find these sweet potato fries in the freezer section at Costco, right beside the regular potato fries. The item number is 385845.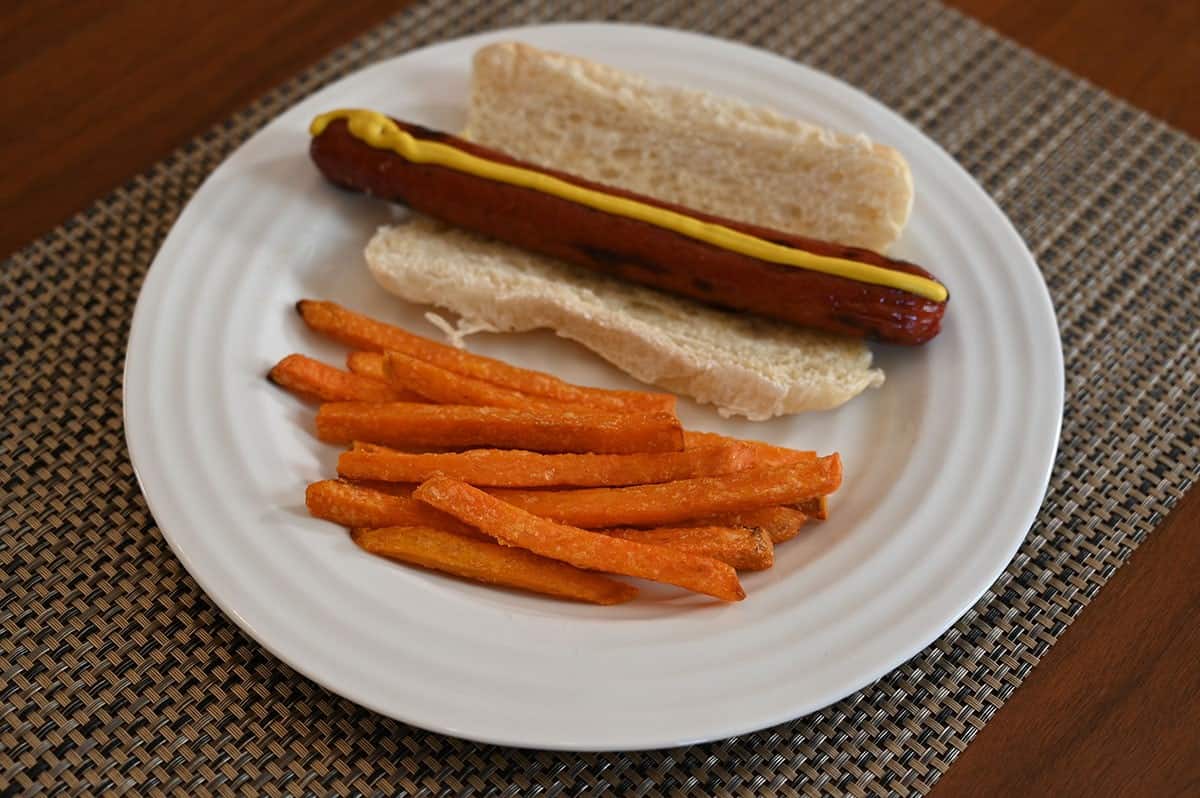 Taste
I like these! No, they're not as good as sweet potato fries from a restaurant but they're still pretty delicious. I did get them pretty crispy in my oven by cooking them longer than the recommended time. I will try them next in an air fryer.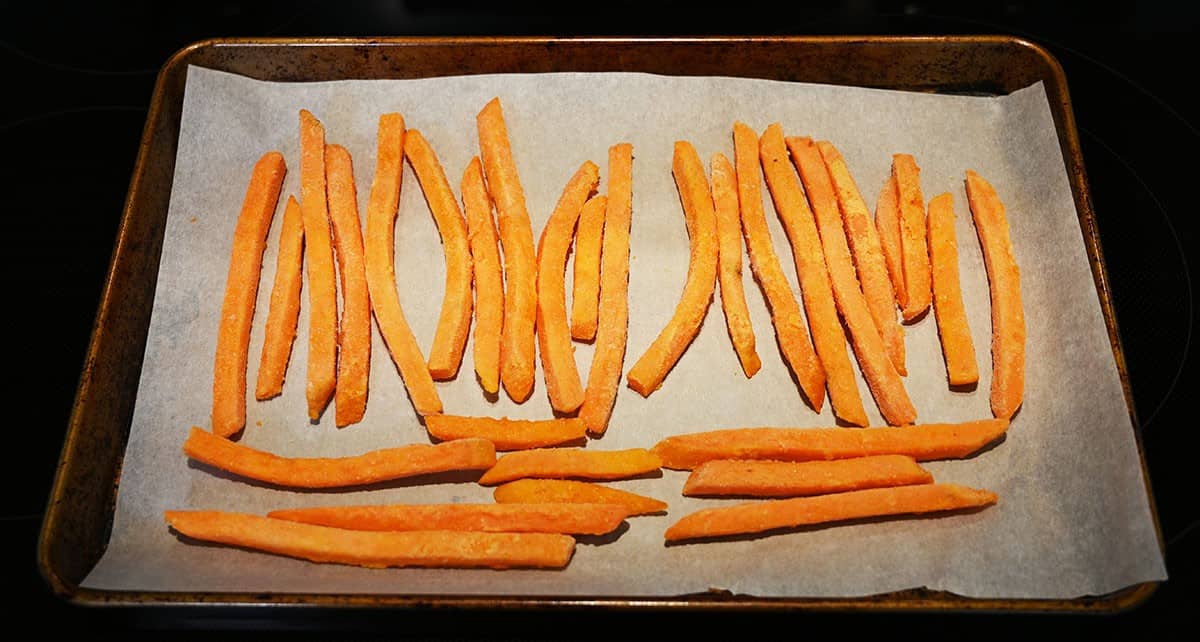 The flavor of the fries is very noticeably sweet which is why I don't like to dip sweet potato fries in ketchup, it's sweet on sweet. A savory aioli tastes amazing as a dip for these Costco sweet potato fries. I think the sweetness of the fries might turn some people off of them as they're definitely one of the sweeter sweet potato fries I've tried. They're not very salty so the aioli adds some additional saltiness, or you could add your own salt.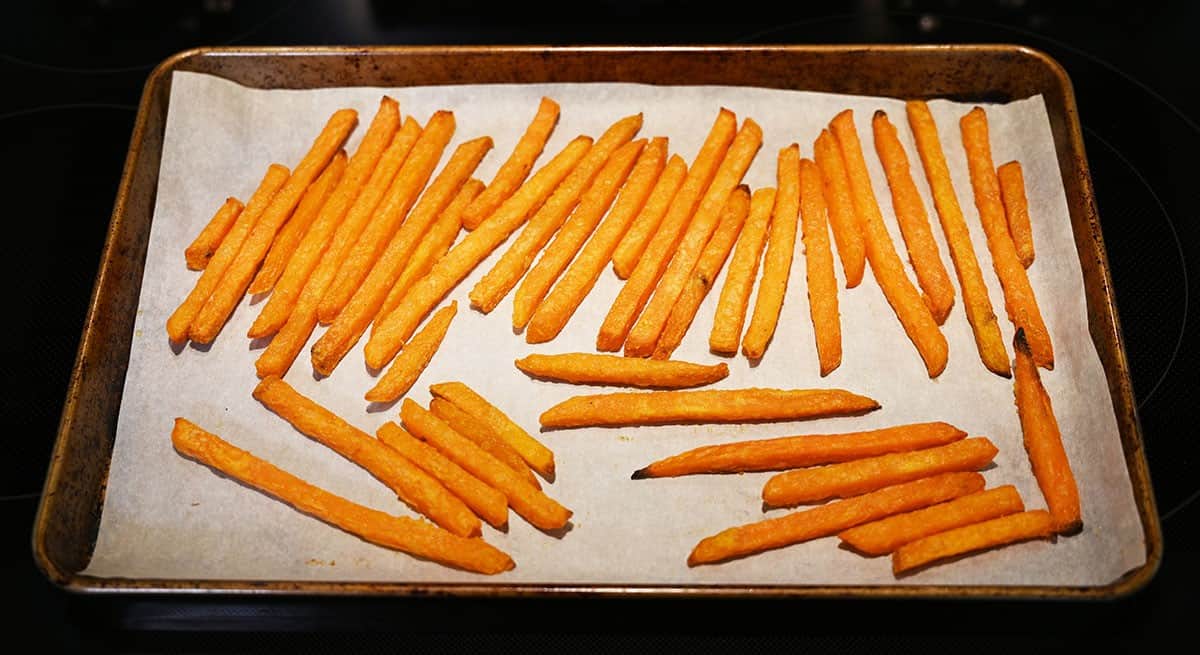 Cost
For the four pound bag I paid $10.99 Canadian which is really inexpensive for such a huge bag of organic fries!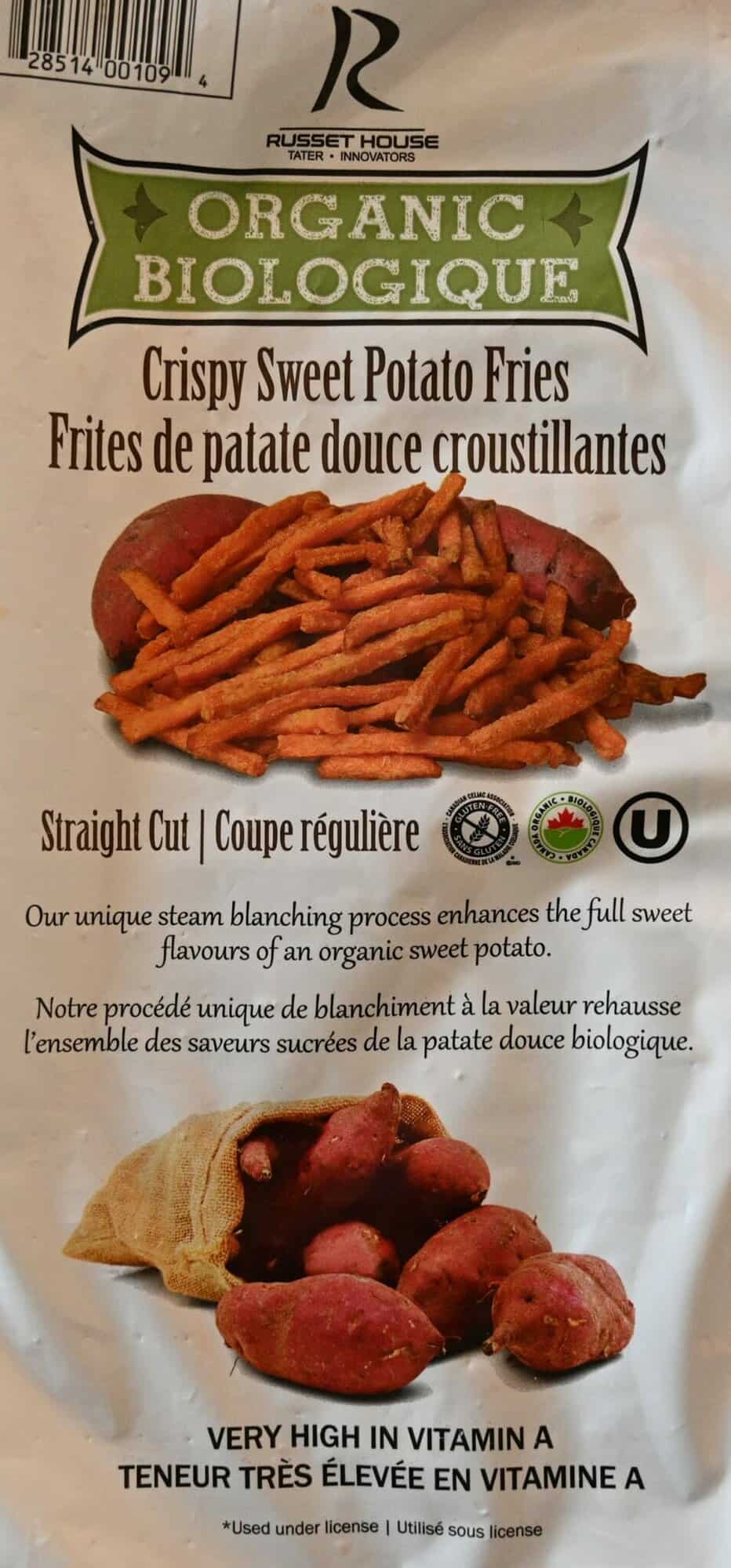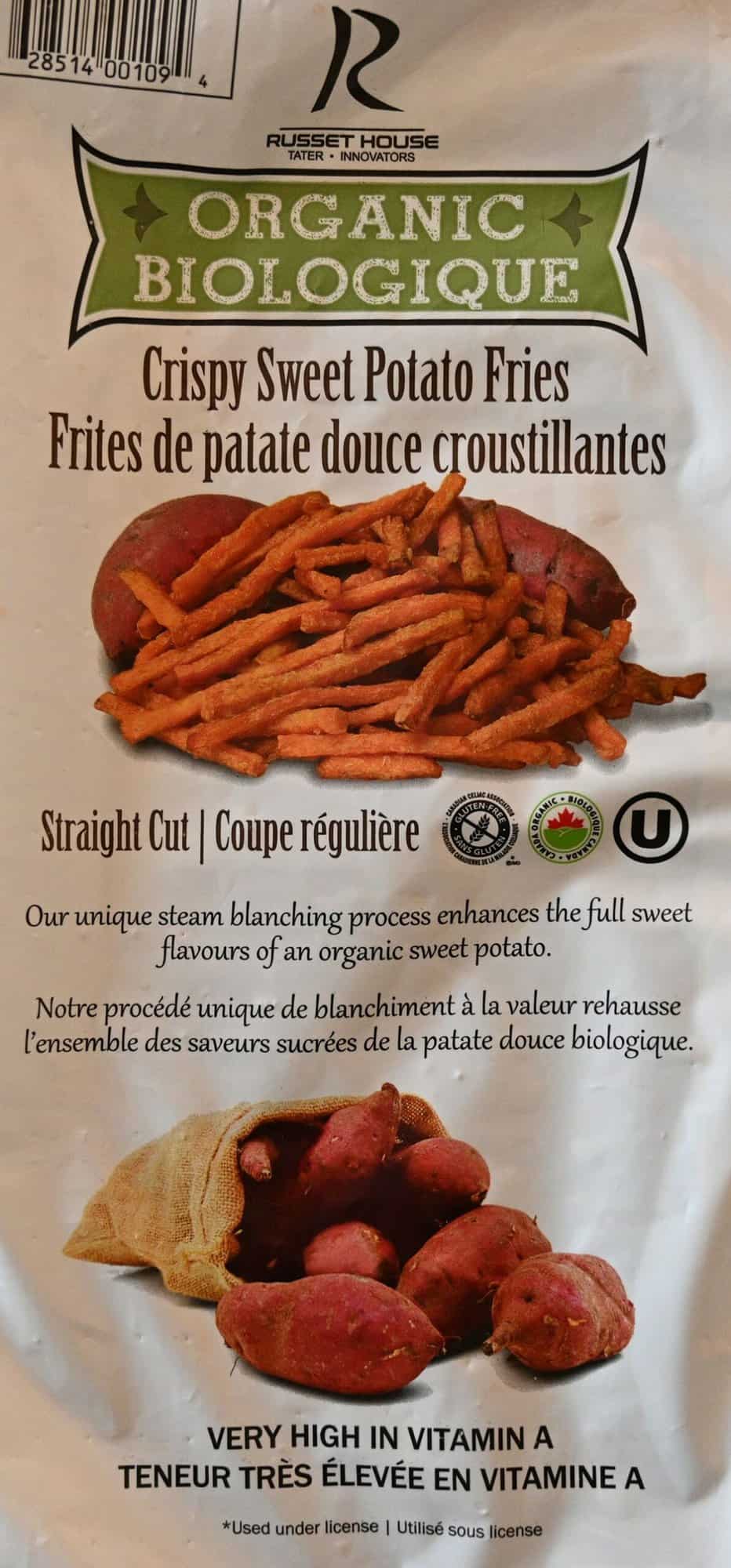 Convenience
The bag is resealable which is awesome because it makes it really easy to just make a few fries at a time and easily store the rest in the freezer. The best before date listed on the bag is 10 months from the date I purchased the fries.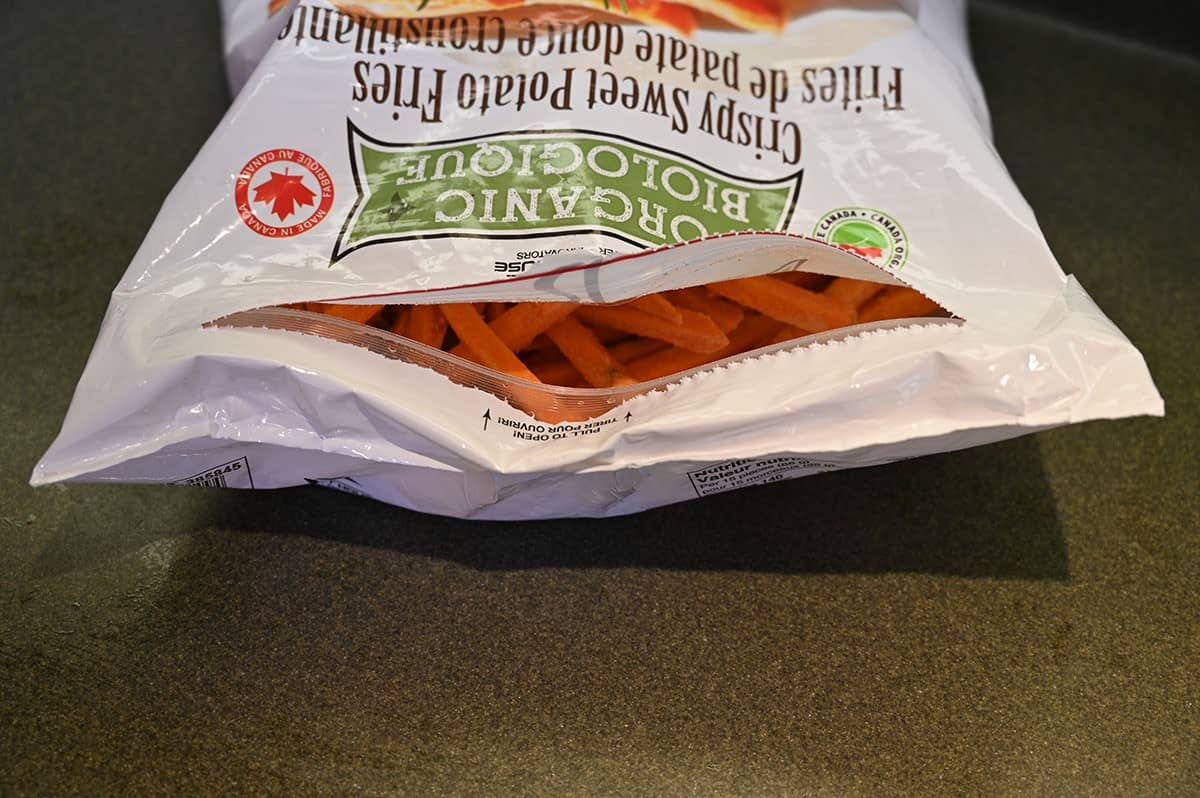 I think these would most likely taste best in an air fryer but the bag has cooking instructions for four different methods. Deep frying, convection oven, conventional oven and in the air fryer. We used the conventional oven method and they turned out decently crispy! I cooked them a bit longer than 25 minutes to get them extra crispy though. I think if they were cooked 23 minutes they'd be quite soft.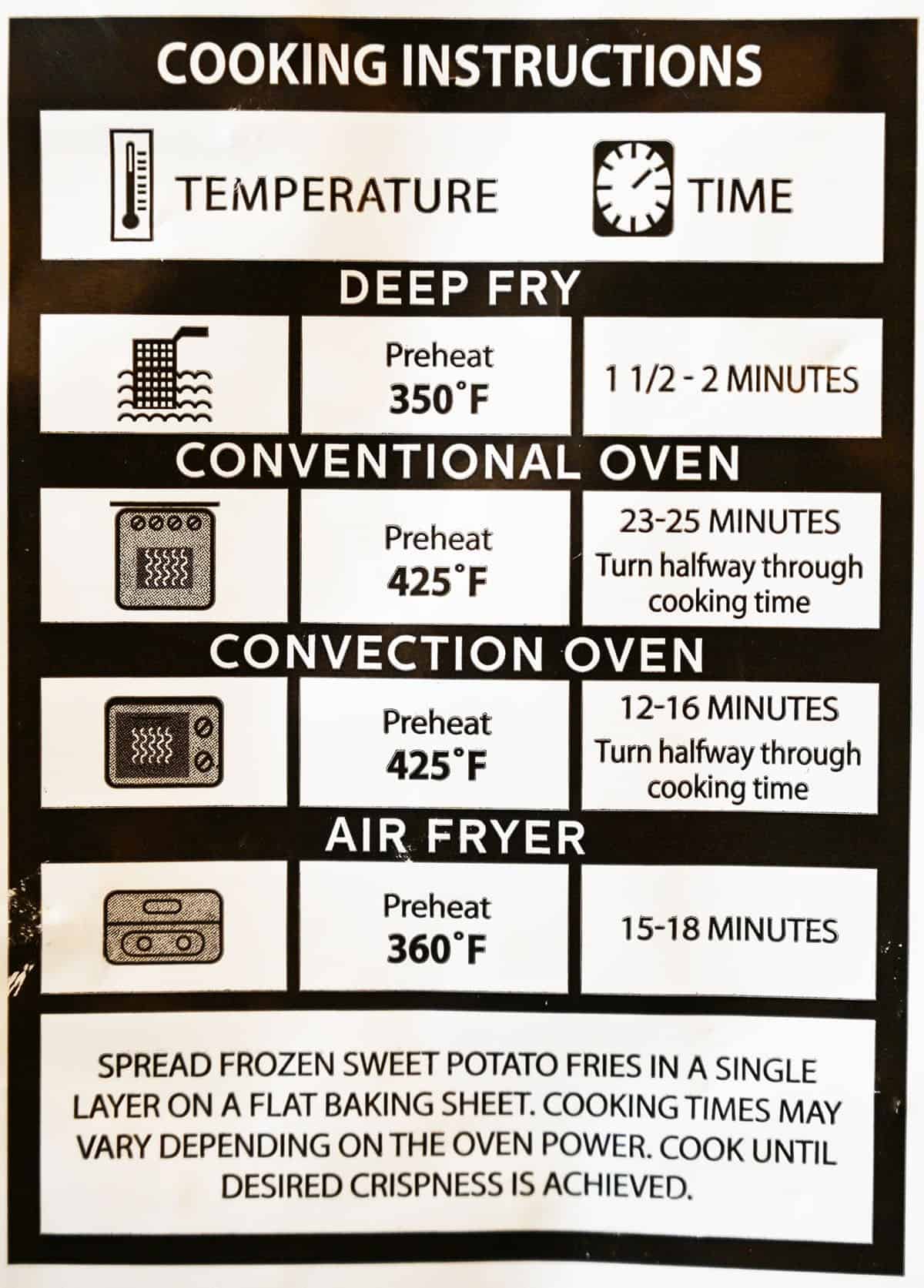 These are awesome with burgers, hot dogs, sandwiches or even to have as a side with a big salad!
Nutrition
Calories
15 fries is 140 calories, six grams of fat, 21 grams of carbohydrates, two grams of fibre, eight grams of sugar, one gram of protein and 230 mg of sodium. If you're eating sweet potato fries expecting them to be lower in calories and fat than regular potato fries, they're really not.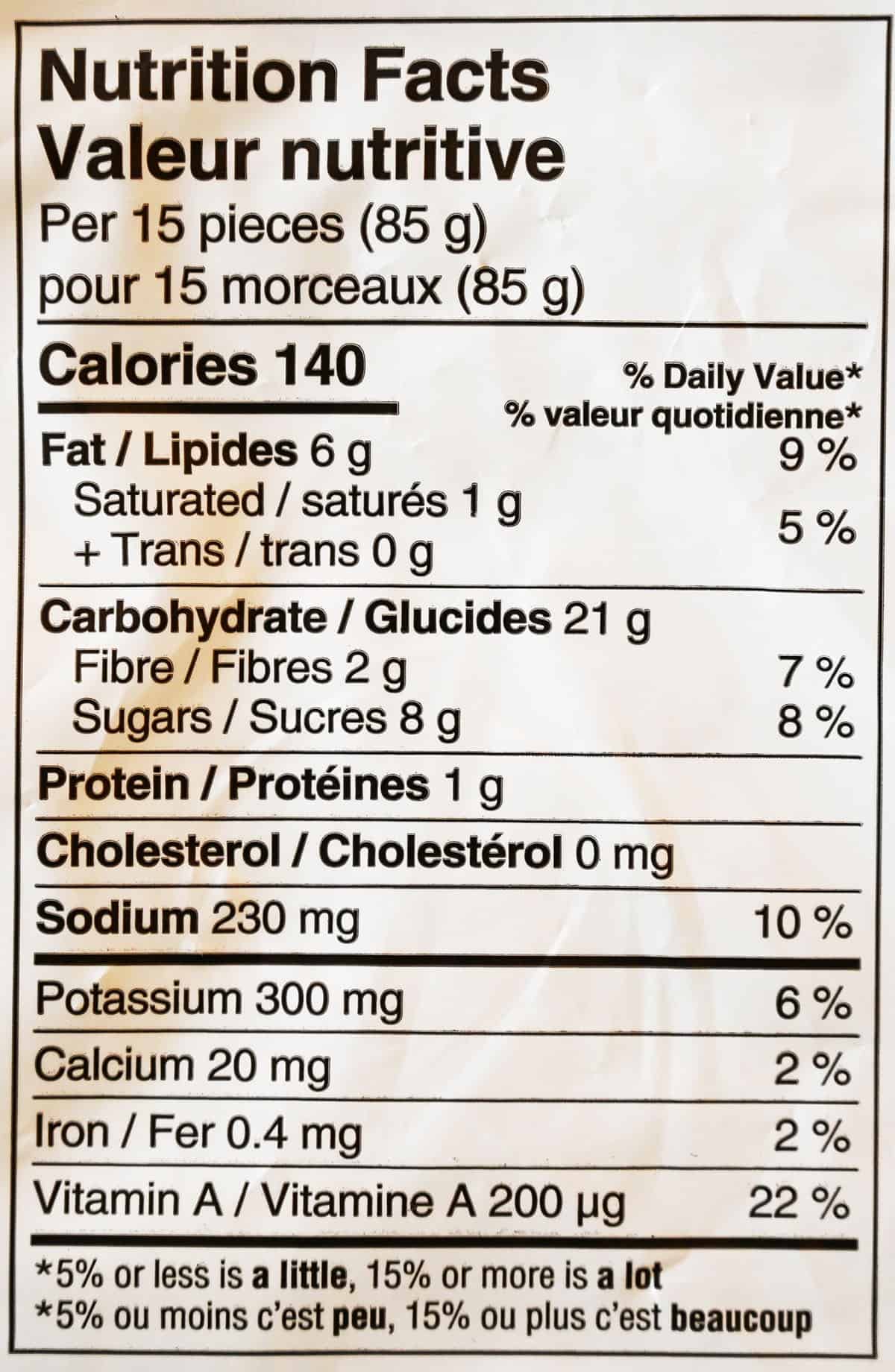 Ingredients
The ingredients list is pretty short and simple with organic sweet potatoes being the first ingredient. Sweet potatoes generally have a lower glycemic index than regular potatoes so that's why some people say they're healthier. A higher glycemic index causes a more rapid increase in blood sugar lefts after eating.

Scoring
Taste: 7.5/10
Cost: 9/10
Convenience: 9/10
Nutrition: 6/10
Overall
Give it a try!
If you know you like the sweetness of sweet potato fries and have a good aioli to dip these into, I recommend trying them! The price is extremely reasonable.
Sweet potato or regular fries? Which do you prefer?
---
Please note that this review was not paid for or sponsored by any third party. This product was purchased by Costcuisine for the purpose of producing this review. The opinions in this review are strictly those of Costcuisine. Costcuisine is not affiliated with Costco or any of its suppliers. In the event that Costcuisine receives compensation for a post from the manufacturer of a product or some other third party, the arrangement will be clearly disclosed (including where the manufacturer of a product provides Costcuisine with a free sample of the product).