Frozen Canadian lobster tails delivered straight to your door!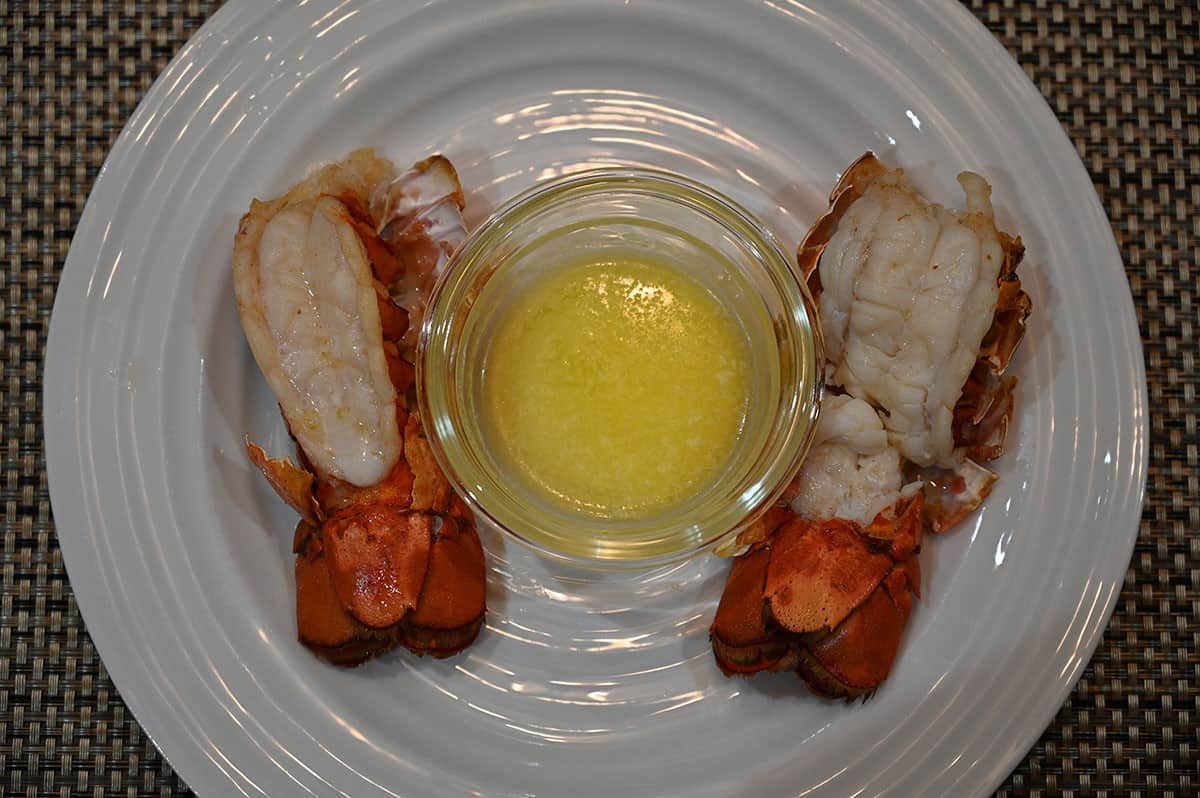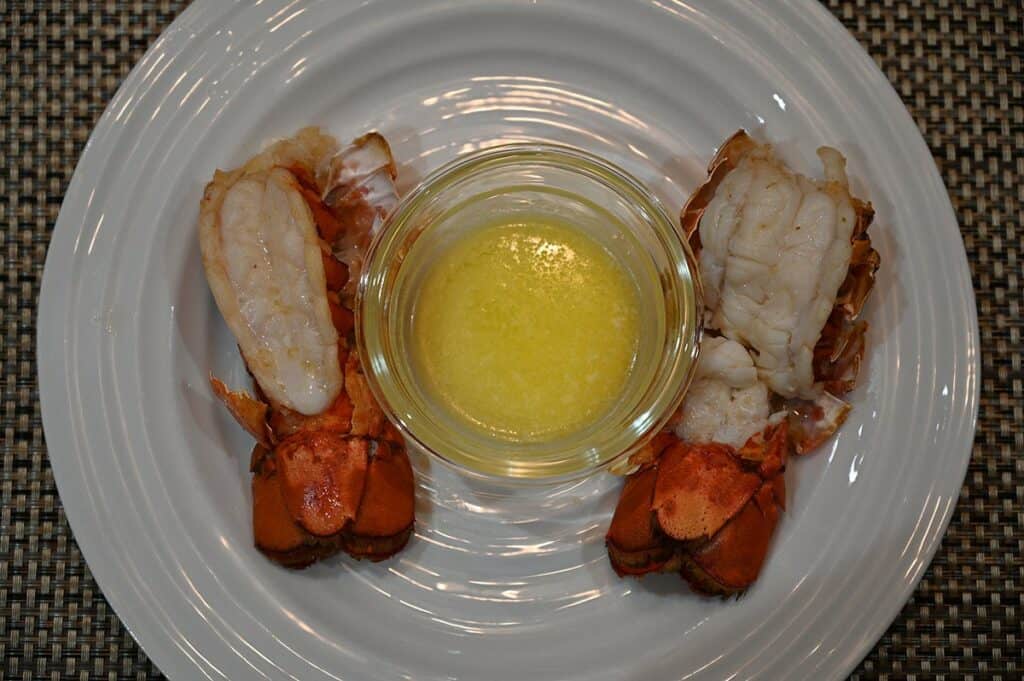 I'm switching it up today and doing a review for a food product from Costco that we ordered online! The Costco Seacore Canadian Lobster Tails. You can order them online here.
Other seafood items I've reviewed from Costco are the Kirkland Signature Breaded Panko Shrimp, the Kirkland Signature Stuffed Salmon, Dom Reserve Singles Steelhead Salmon Poke, Kirkland Signature Tilapia Loins, Kirkland Signature Atlantic Cod and the High Liner Miso Glazed Cod.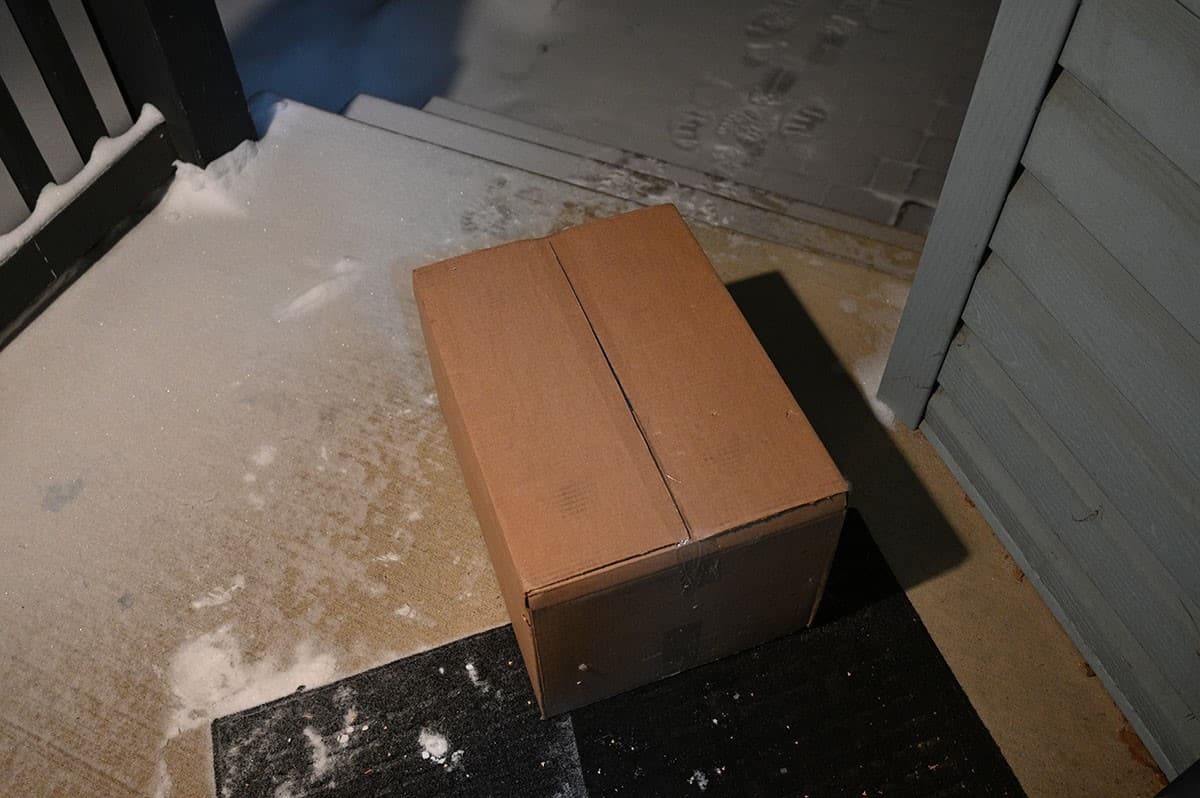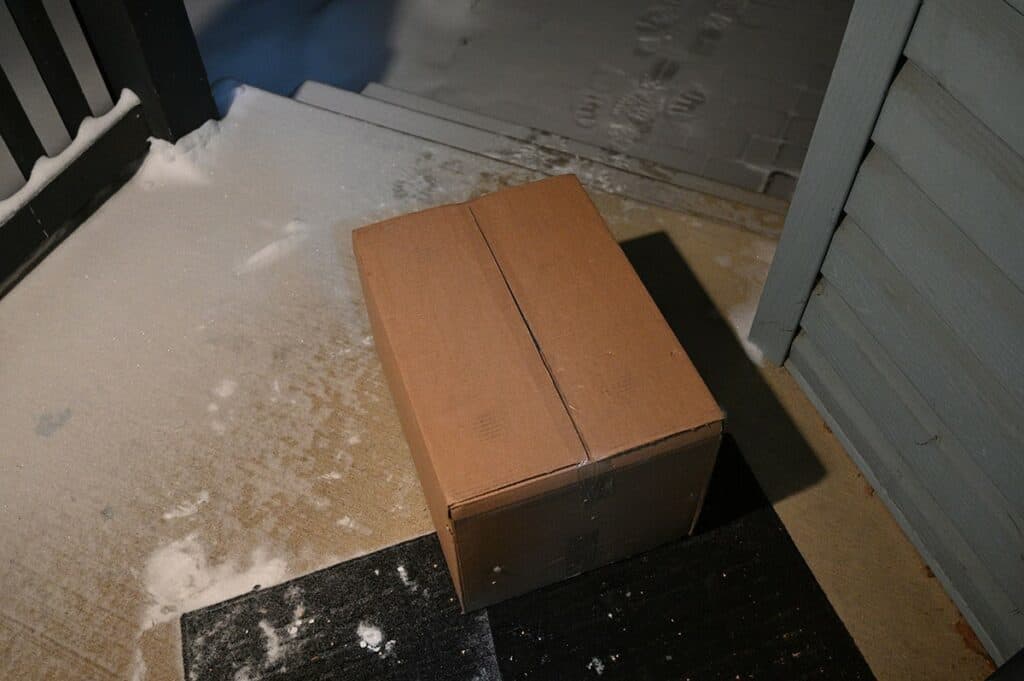 Location in Store
Costco does bring in frozen lobster tails to their stores but they're not available all the time and can be a little hard to find around the holiday season so that's why we decided to order from Costco.ca.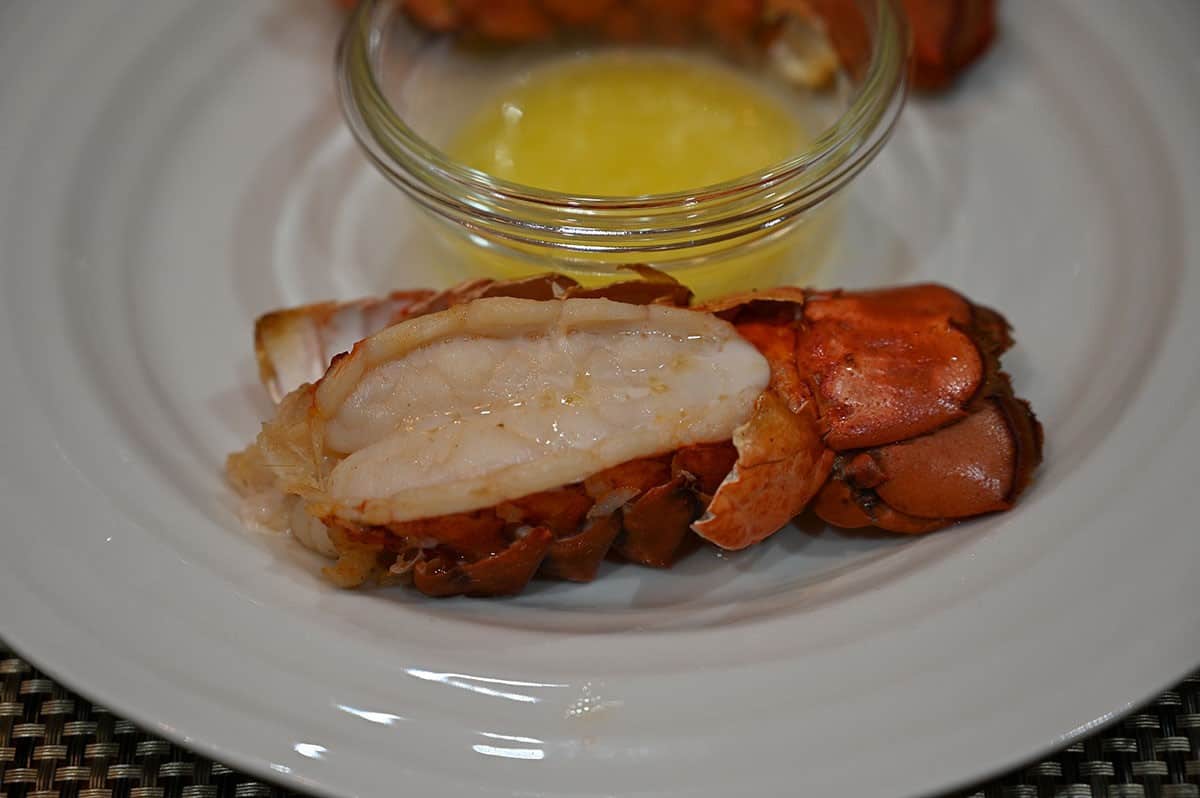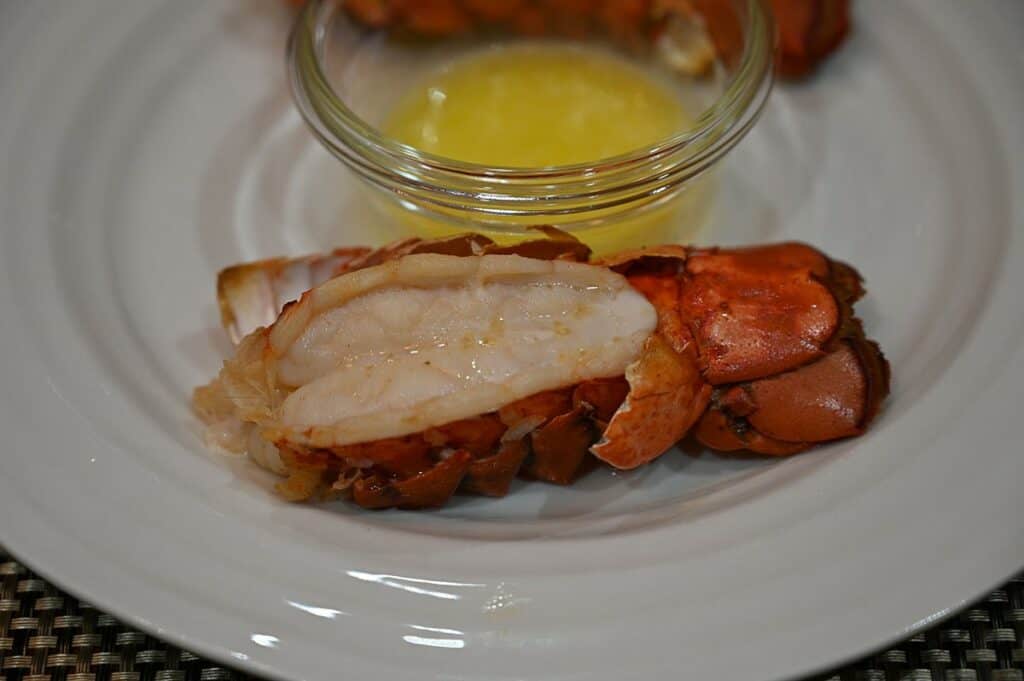 Taste
These lobster tails from Costco were delicious! Despite being frozen and not fresh, they didn't smell or taste fishy at all, which is so important to me! They were tender, flavorful, salty, juicy and just so good. They were very easy to separate from the shell as well!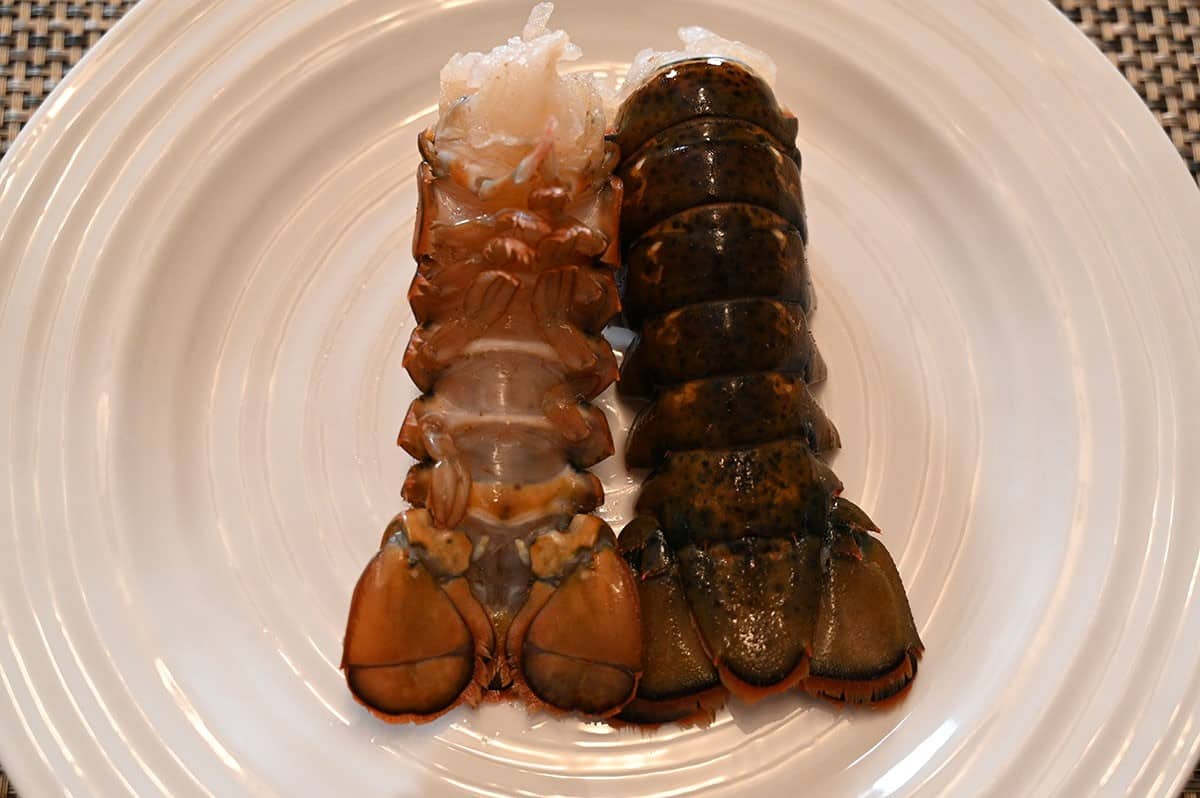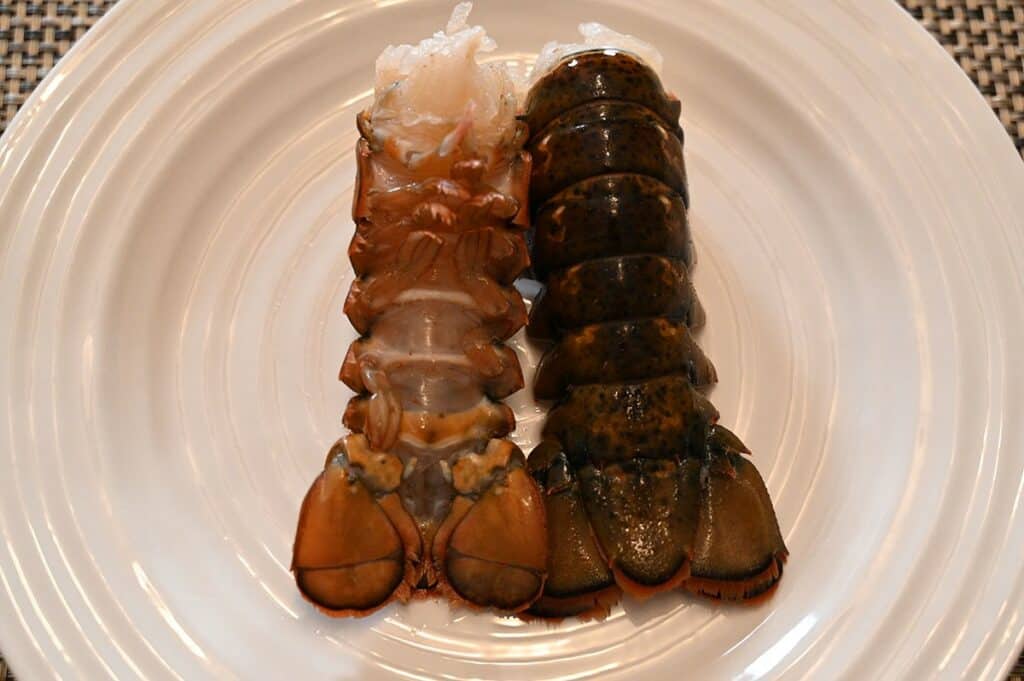 Both my lobster tail and Sean's were only a few bites, they aren't that big so we really savored each bite! I like my lobster tail plain and Sean had his with melted butter.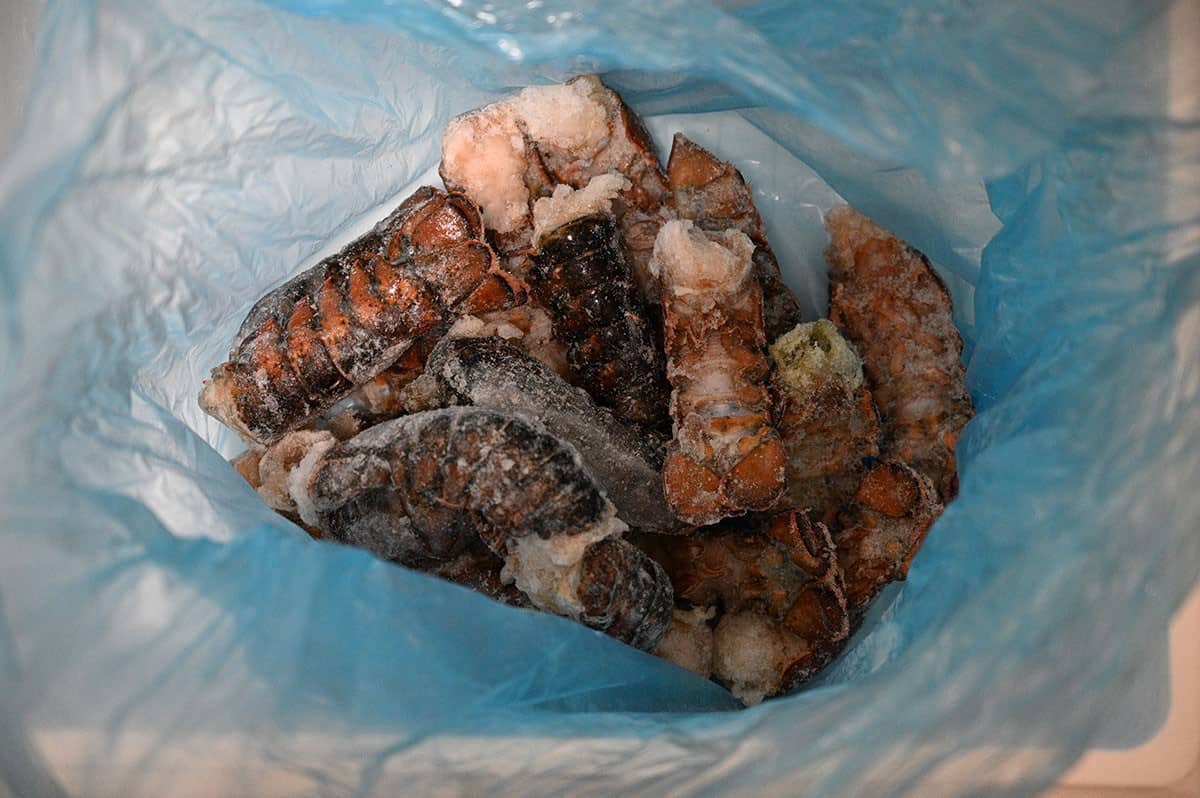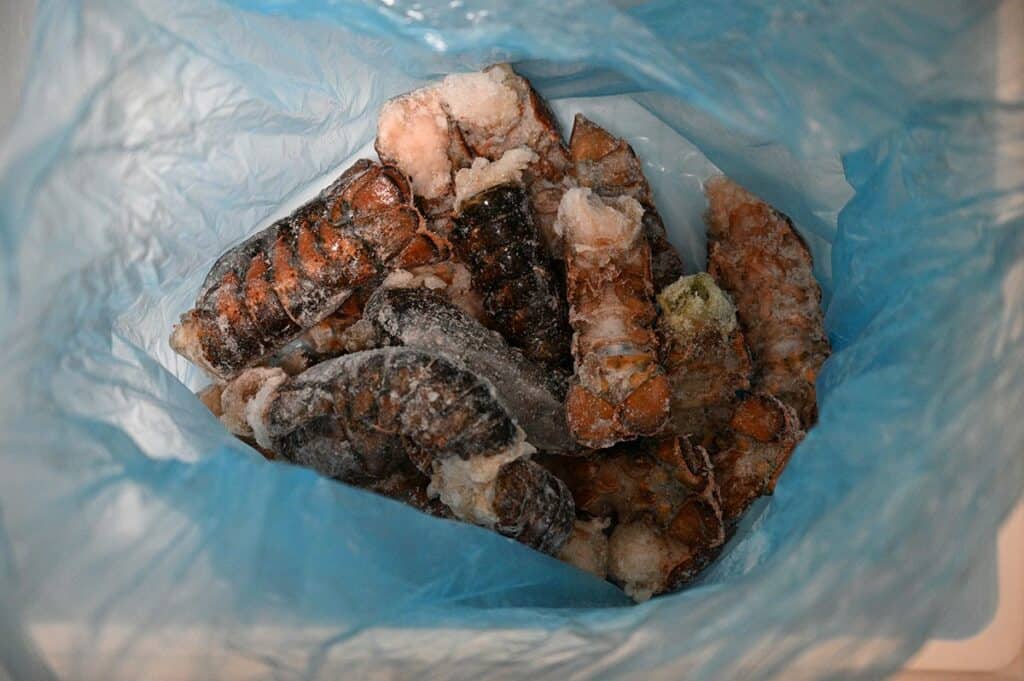 Cost
We paid $289.99 Canadian for the 5 pounds of lobster tails. Costco's price includes shipping and delivery. Each lobster tail is three to four ounces. We got about 21 lobster tails. It was a little hard to count each lobster tail in the box as a few of them were frozen into clumps. Anyway, nearly $300 seems very expensive, but lobster tails ARE expensive!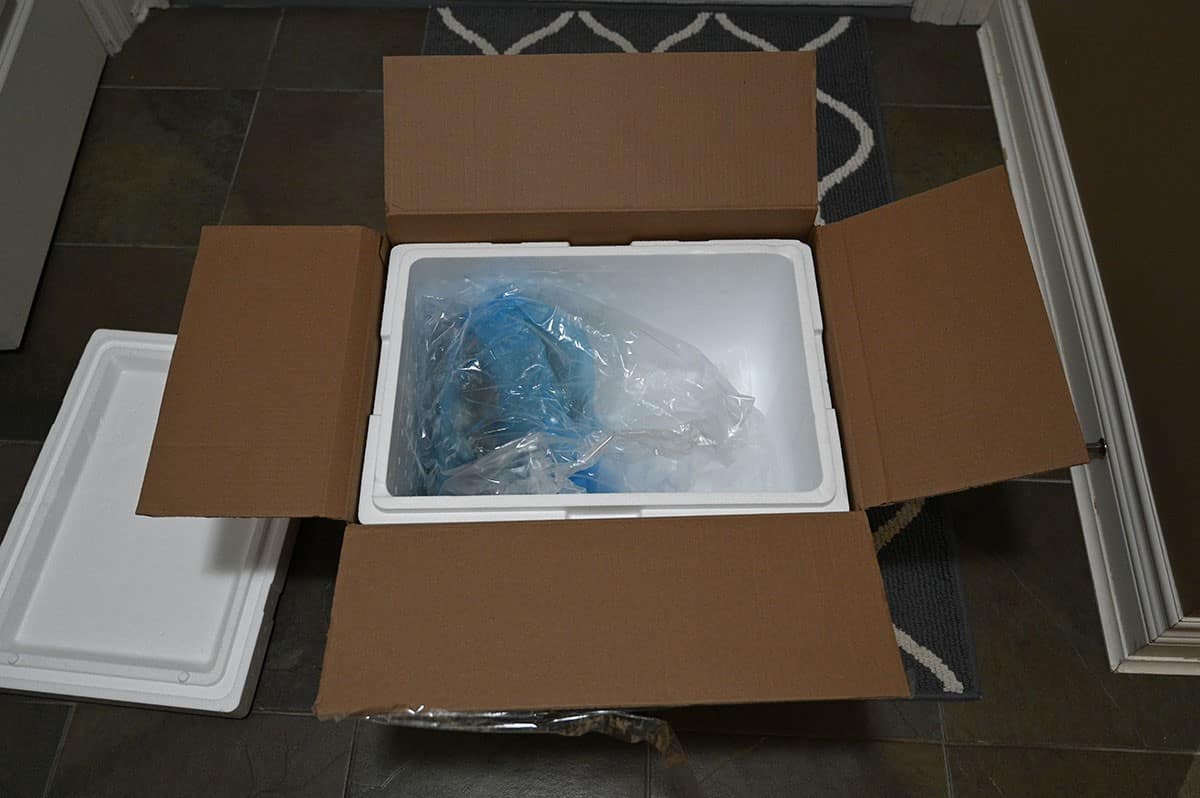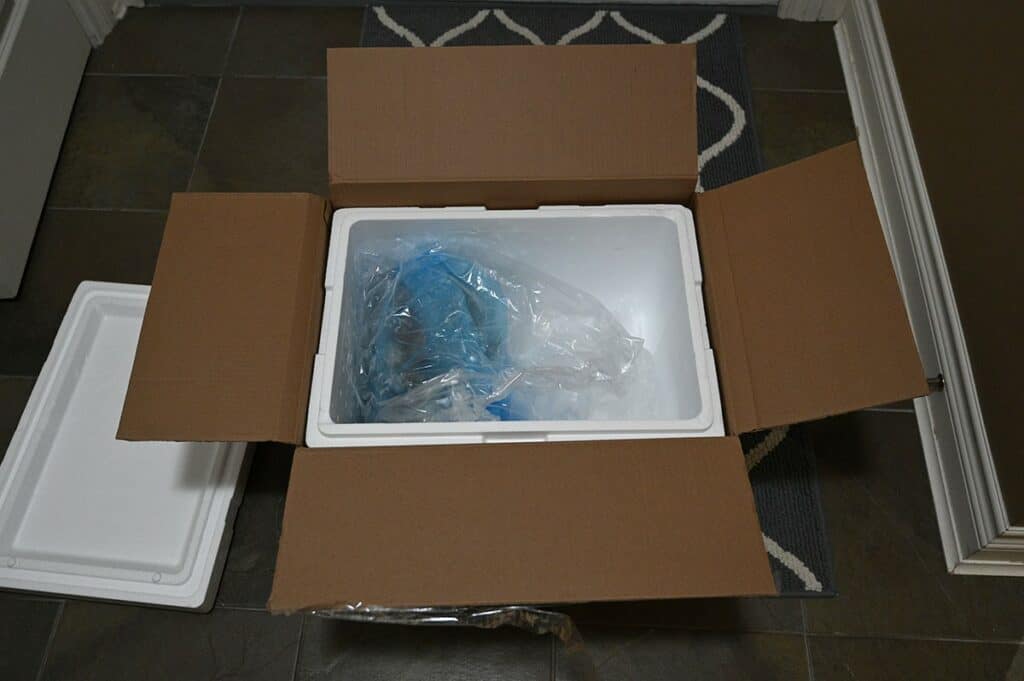 Convenience
The lobster tails are frozen and are a product of Canada. They all came in a single unsealed bag inside a styrofoam cooler in a big box. There's dry ice in the cooler with the lobster tails, but it was nearly all gone when the box arrived.
To defrost the lobster tails we took them out in the morning and thawed them in the refrigerator. We found a recipe on how to cook the lobster online and used this recipe here. Lobster tails aren't the easiest to cook but the taste is worth it! Lobster goes well with steak or can just be enjoyed alone!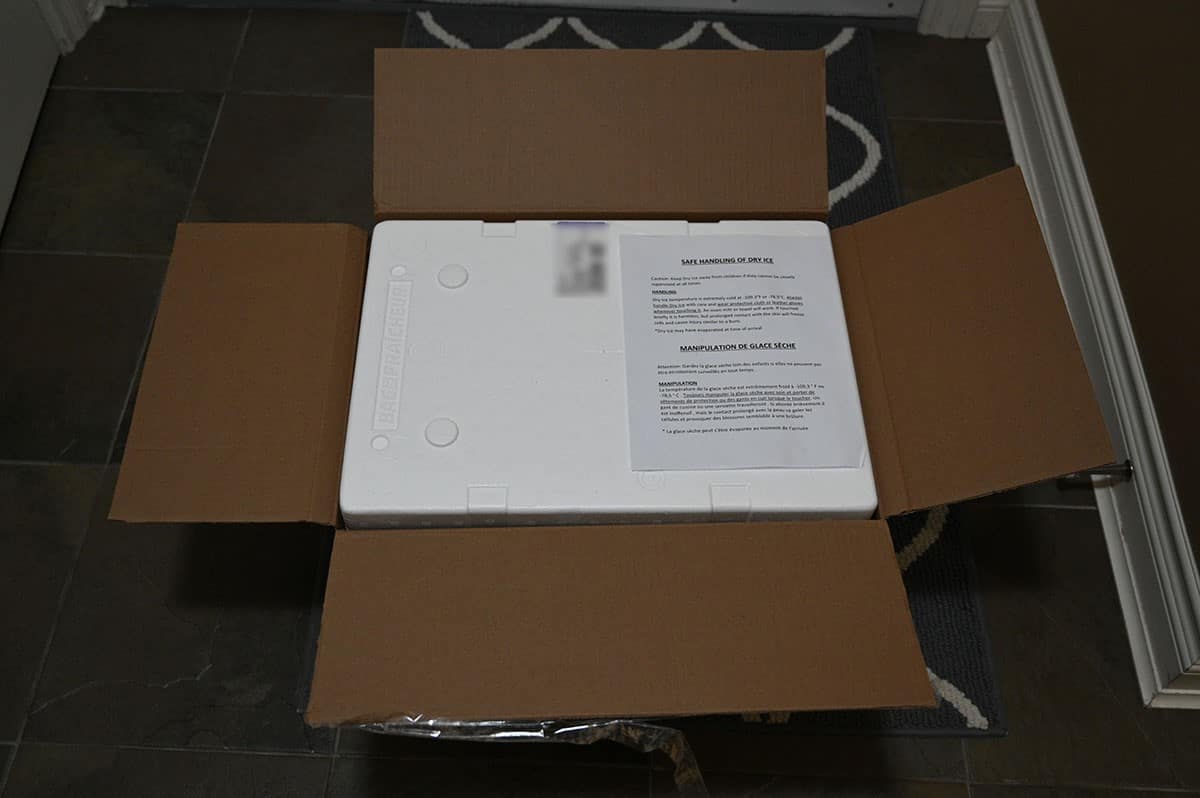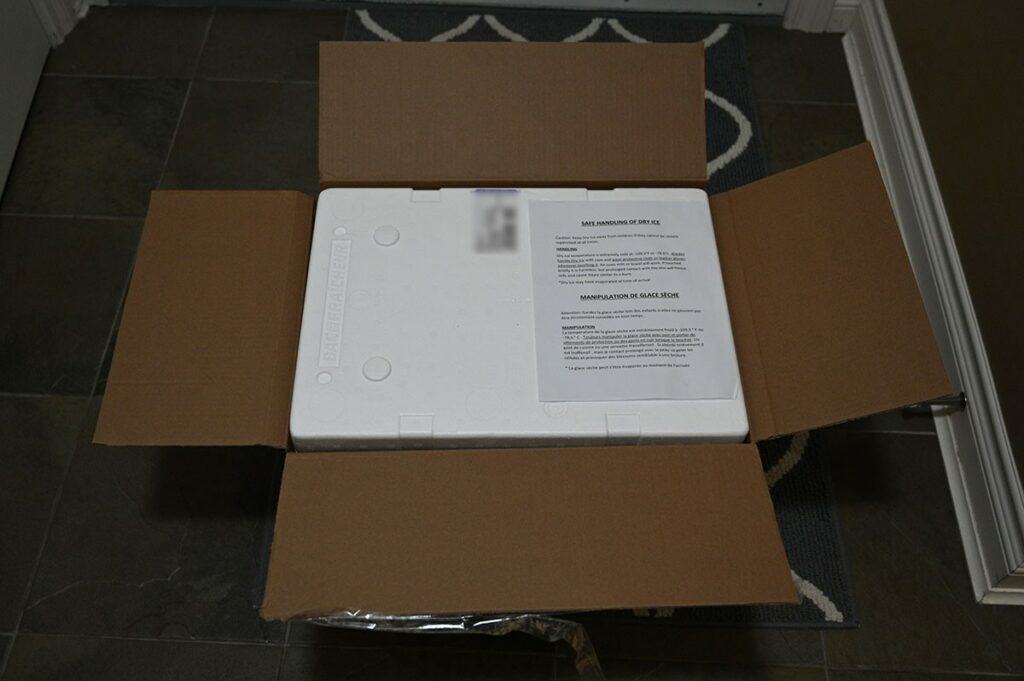 Nutrition
Calories
Lobster tails are low in calories, less than 100 per lobster tail, high in protein, about 14 grams of protein per lobster tail, less than a gram of fat and zero grams of carbohydrates! If you add a ton of oil or butter you're going to have a lot higher calories and fat.
Ingredients
The lobster tails have one ingredient, frozen lobster tail. Lobster is high in protein and low in fat and carbohydrates so it's great for individuals watching their carb and fat intake.
Scoring
Taste: 9/10
Cost: 3/10 (lobster tails are really expensive, but Costco's price is fair)
Convenience: 3/10 (the shipping was extremely easy, but cooking lobster tails is not)
Nutrition: 10/10
Overall
Give it a try!
If you like lobster tail and are considering having some for New Year's Eve or New Year's Day you may want to consider having it shipped directly to your home!
Do you like lobster tail?
---
Please note that this review was not paid for or sponsored by any third party. This product was purchased by Costcuisine for the purpose of producing this review. The opinions in this review are strictly those of Costcuisine. Costcuisine is not affiliated with Costco or any of its suppliers. In the event that Costcuisine receives compensation for a post from the manufacturer of a product or some other third party, the arrangement will be clearly disclosed (including where the manufacturer of a product provides Costcuisine with a free sample of the product).