Gyoza dumplings make a delicious appetizer or side and Costco has carried a variety of different kinds of dumpling over the years. These pork & shiitake gyoza dumplings are new to my local Costco. I don't think I've ever tried gyoza with mushrooms in them before. How do these dumplings stack up with the other options at Costco?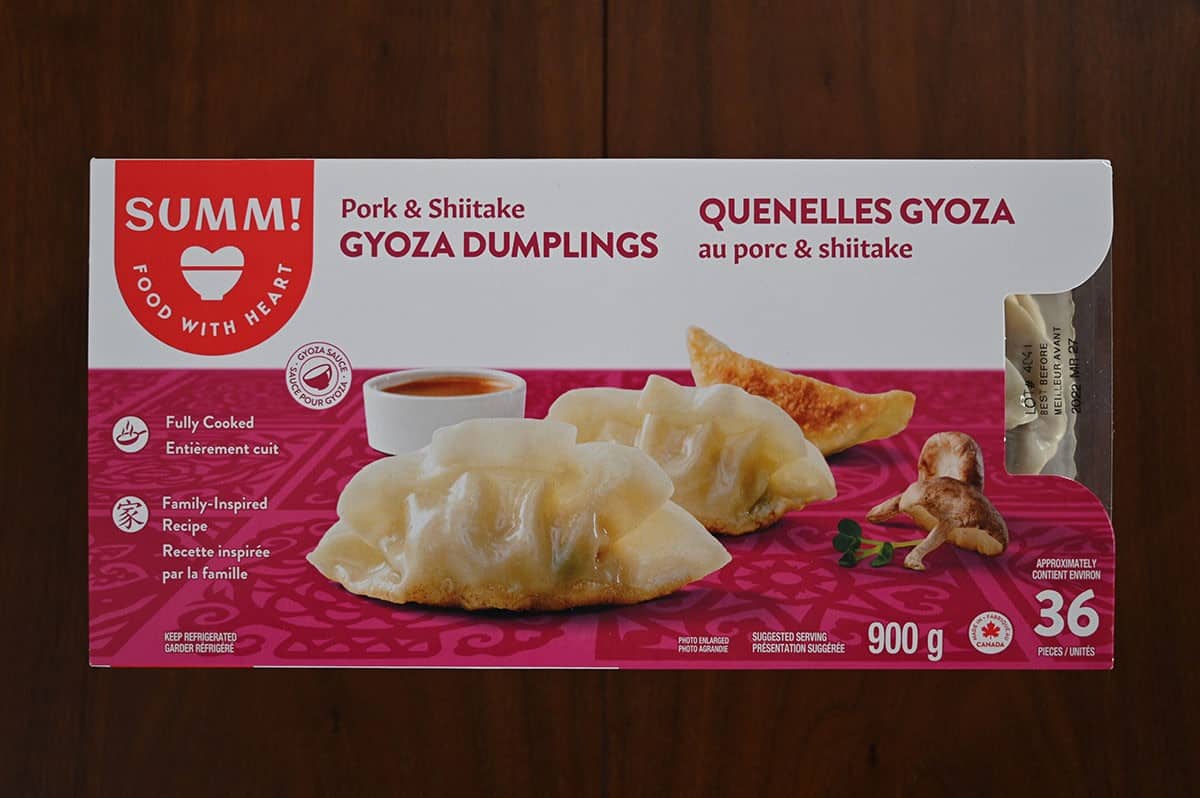 Today I'm reviewing the Costco Pork & Shiitake Gyoza Dumplings! We eat a lot of gyoza, dumplings and potstickers in our house and I'm pretty sure I've reviewed all the ones my local Costco carries.
If you're curious about which other ones I've tried you can see my review for the Summ! Sesame Ginger Chicken Gyoza Dumplings, Costco Synear Soup Dumplings, Costco Bibigo Steamed Dumplings, Costco Bibigo Beef Bulgogi Mandu and the Costco Bibigo Chicken & Cilantro Wontons.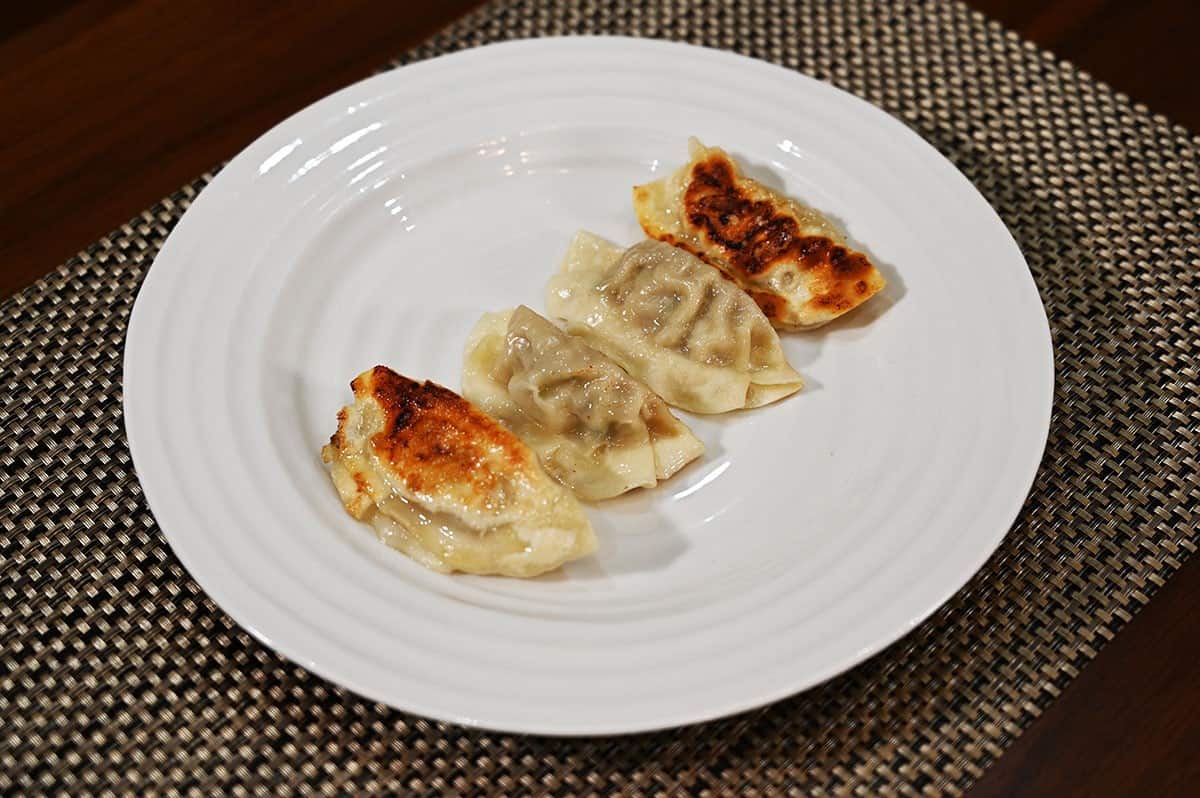 Location in Store
You can find these gyoza dumplings in the refrigerated section near the meat, cheese and other refrigerated appetizers. The item number is 5053962.
Taste
These are tasty. They have lots of pork in the filling and the texture is nice and chewy. I find other gyoza dumplings aren't as meaty and appreciate that these have a nice amount of filling!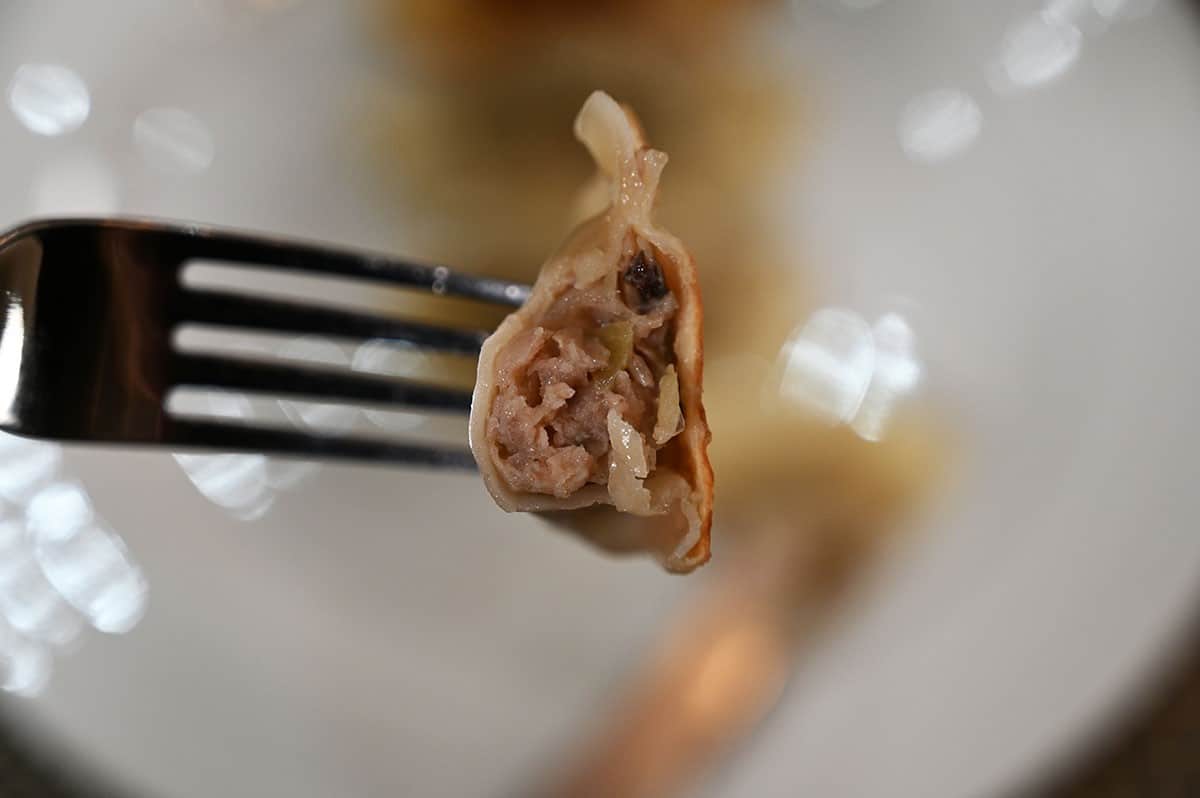 The filling is pork, cabbage, shiitake mushrooms and green onion and is quite yummy. I mainly notice the flavor of the garlic and a slight nuttiness from the mushrooms. Both complement the pork well. The cabbage and green onion add a bit of crunch to the filling (not much though). I find the cabbage and green onion flavors are not as noticeable.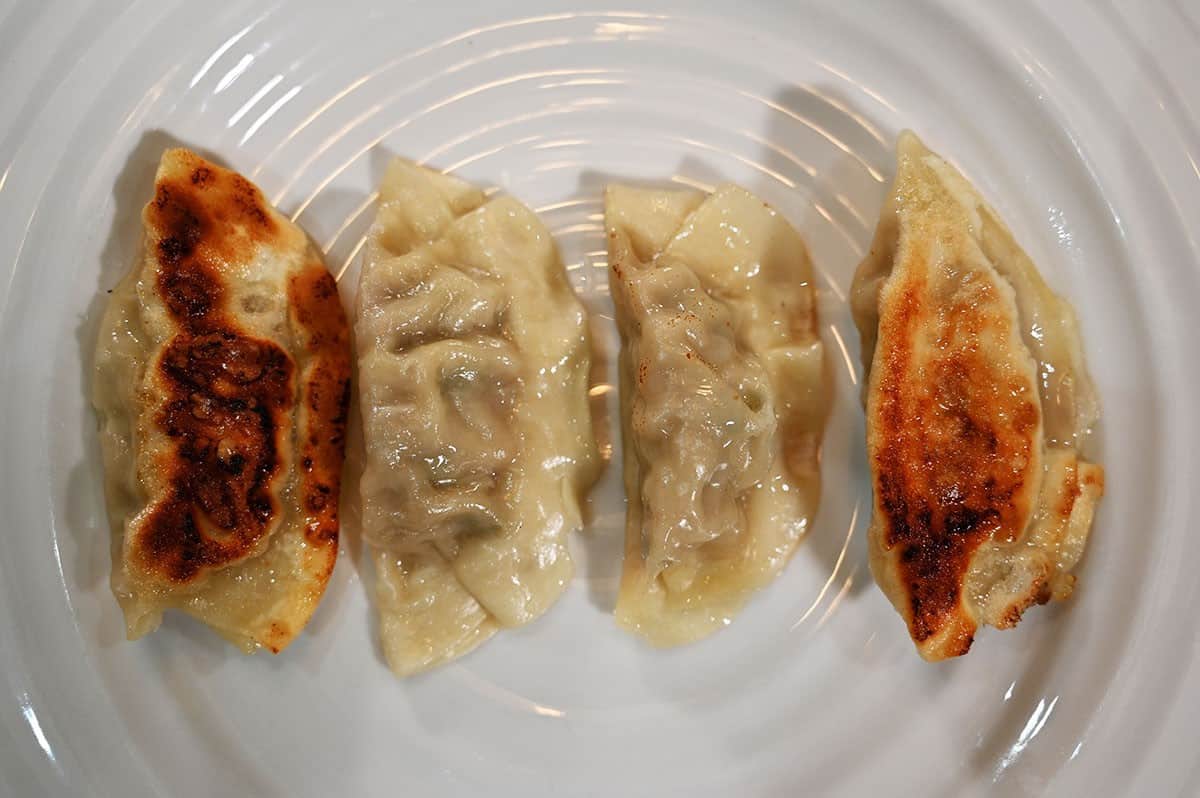 The sauce is the same as the Summ! Sesame Ginger Chicken Gyoza Dumplings and it's not my favorite. I find the flavor of the sauce overpowers the delicious gyoza dumpling filling so I prefer just a regular soy sauce.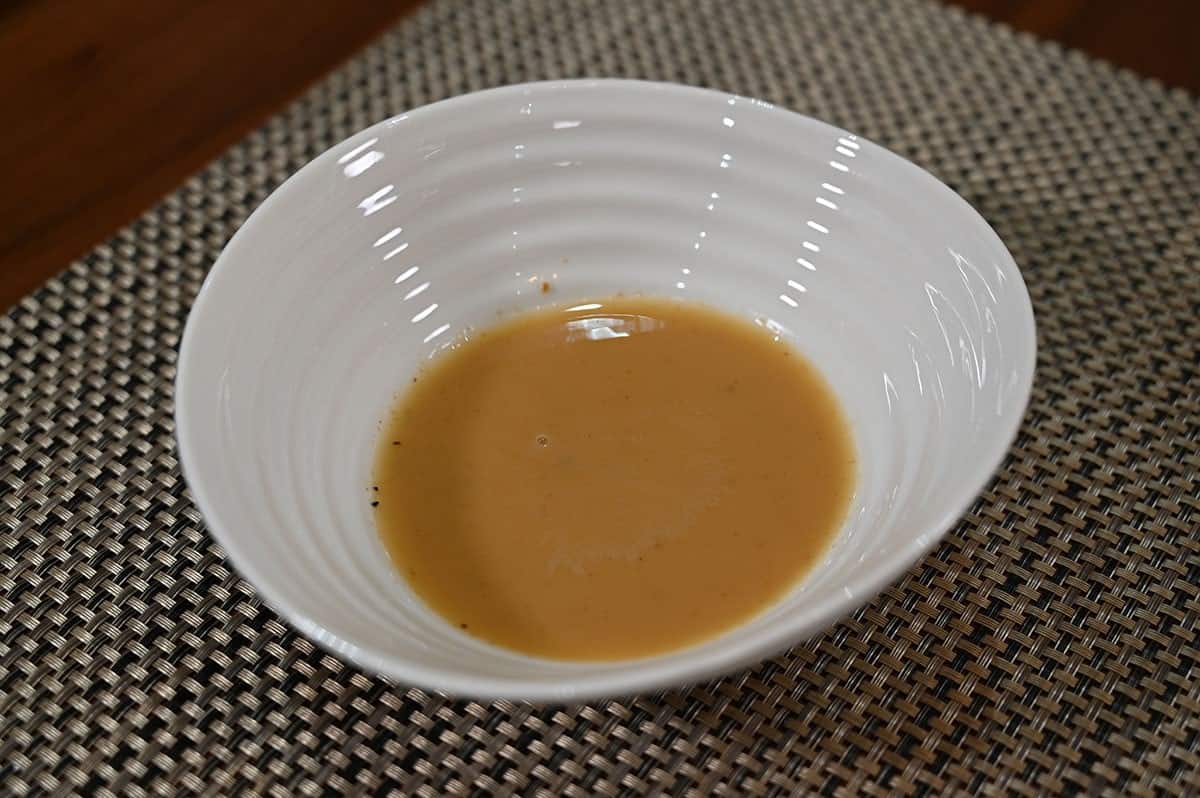 Cost
You get 36 dumplings that come in a two pack. Each plastic section has 18 gyoza dumplings and two packets of sauce, the cost is $9.49 Canadian which is quite reasonable!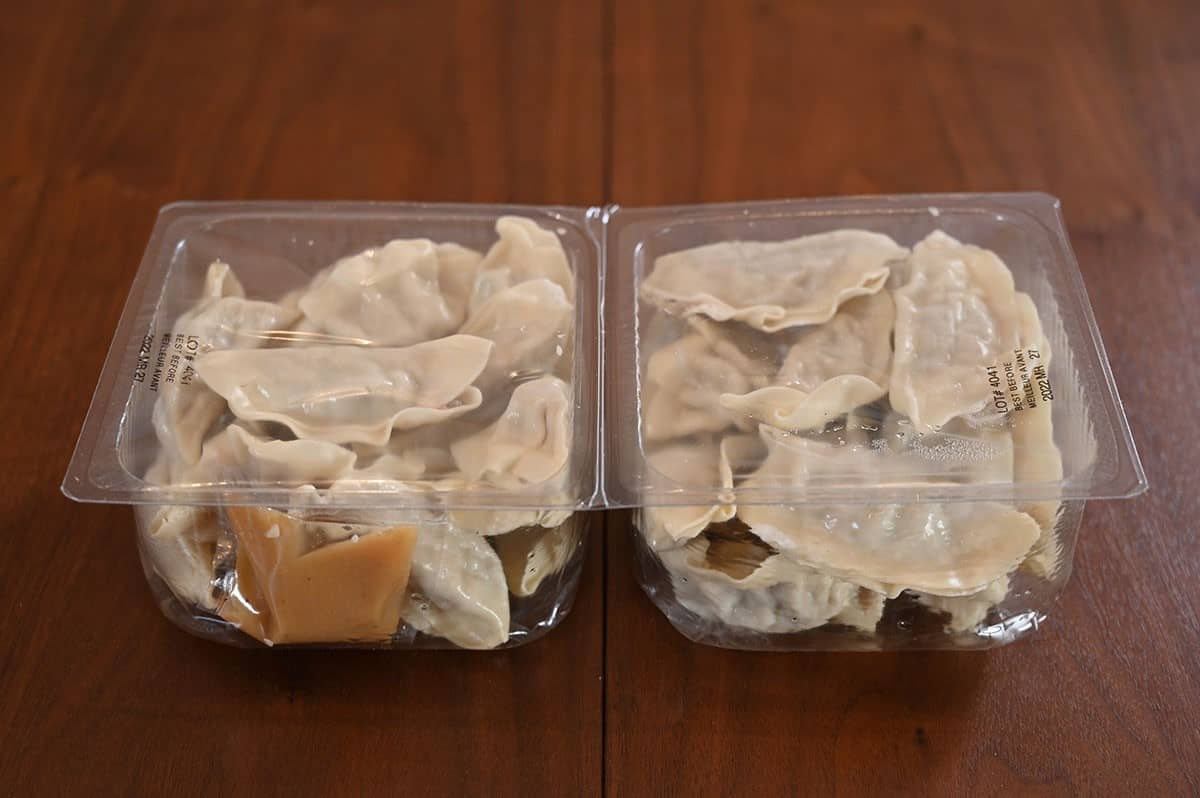 Convenience
There are three different methods listed to heat the pork gyoza. Pan frying, boiling or microwaving. I pan fry mine which involves putting a tablespoon of cooking oil in a frying pan along with the gyozas and 1/3 cup of water then boiling them with the lid on until the water is evaporated (about five minutes).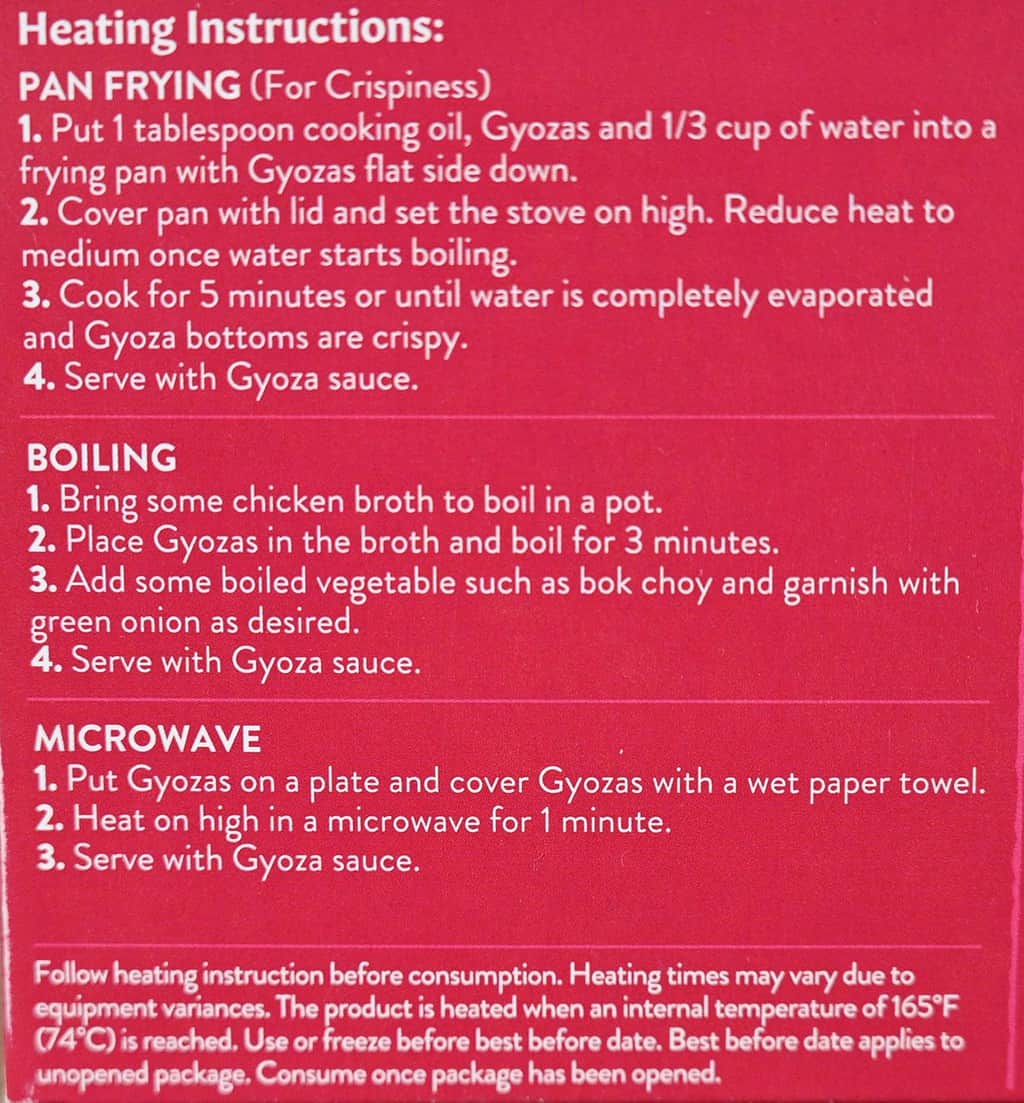 The best before date listed is about three weeks from the day we purchased the gyoza dumplings. If you can't eat them before the best before date you can freeze them. Otherwise they need to be kept in the fridge.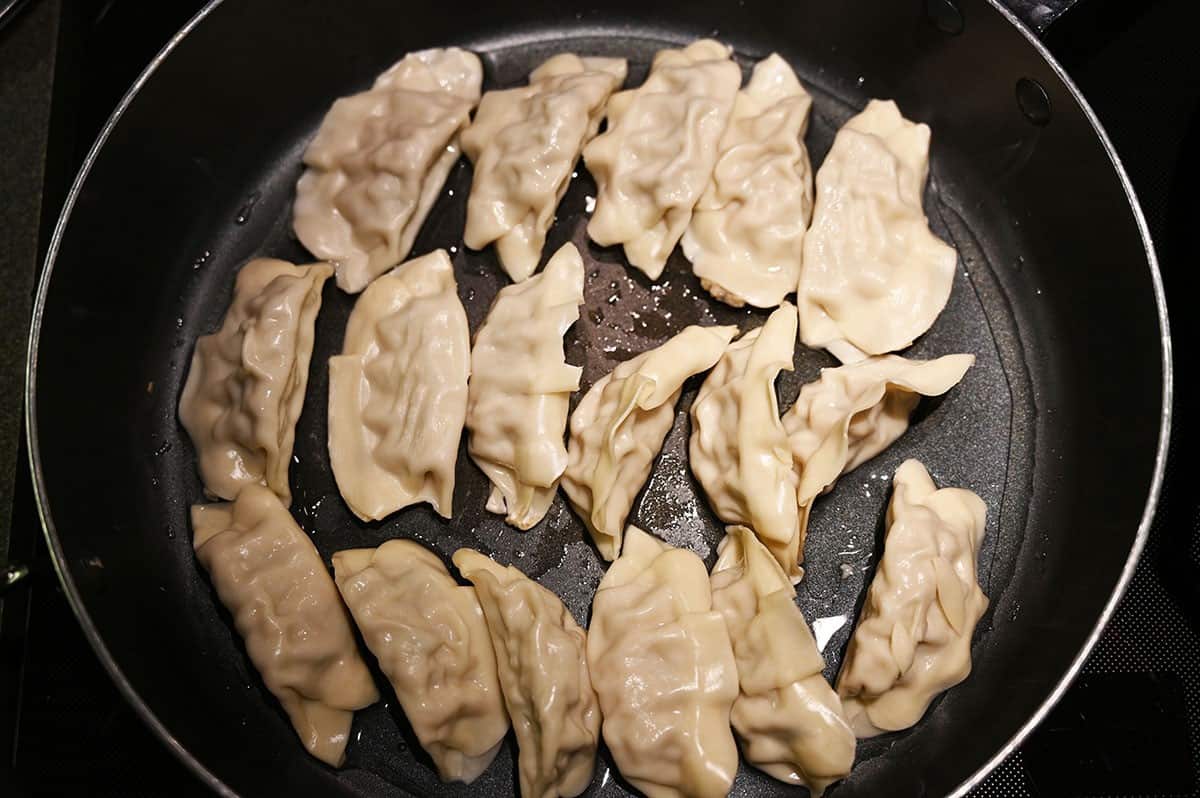 I love having these as an appetizer or a side with a stir-fry as the main dish!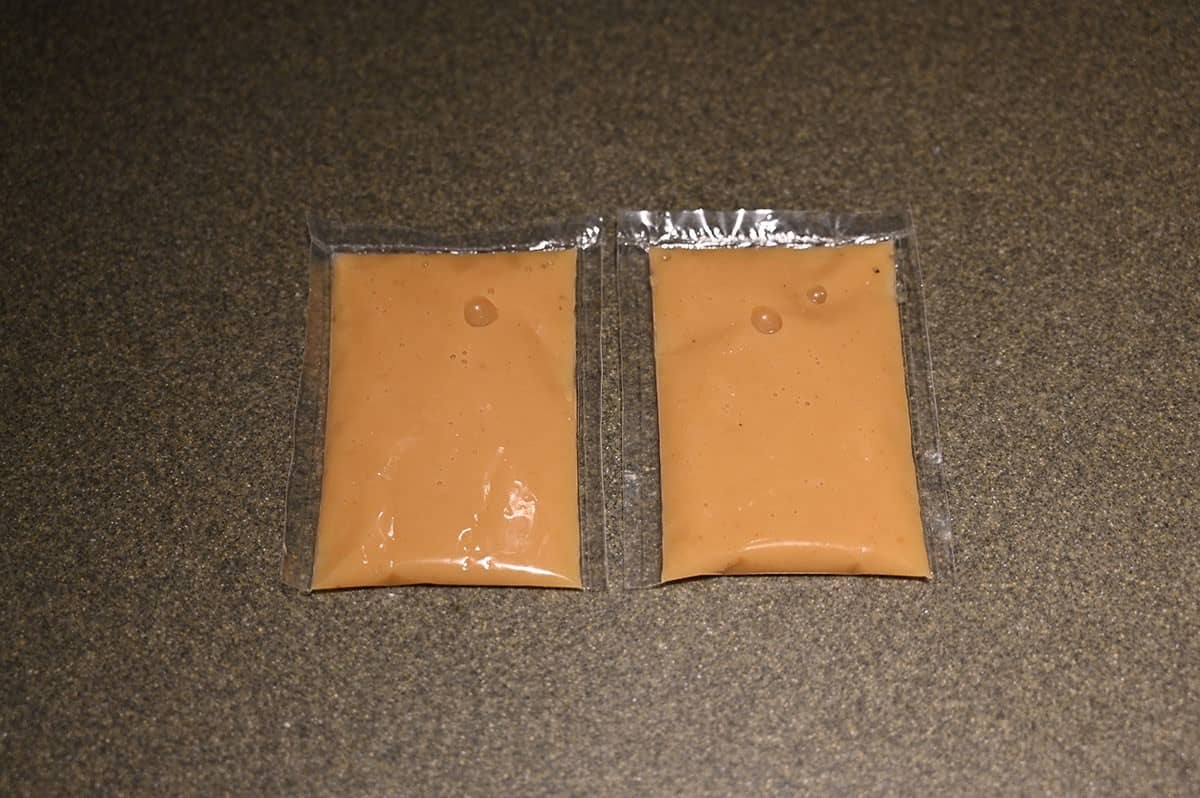 Nutrition
Calories
Four gyoza dumplings and one tablespoon of sauce is 160 calories, five grams of fat, 23 grams of carbohydrates, one gram of fibre, two grams of sugar, four grams of protein and 370 mg of sodium. That's not actually that many calories, fat or sodium for four pieces!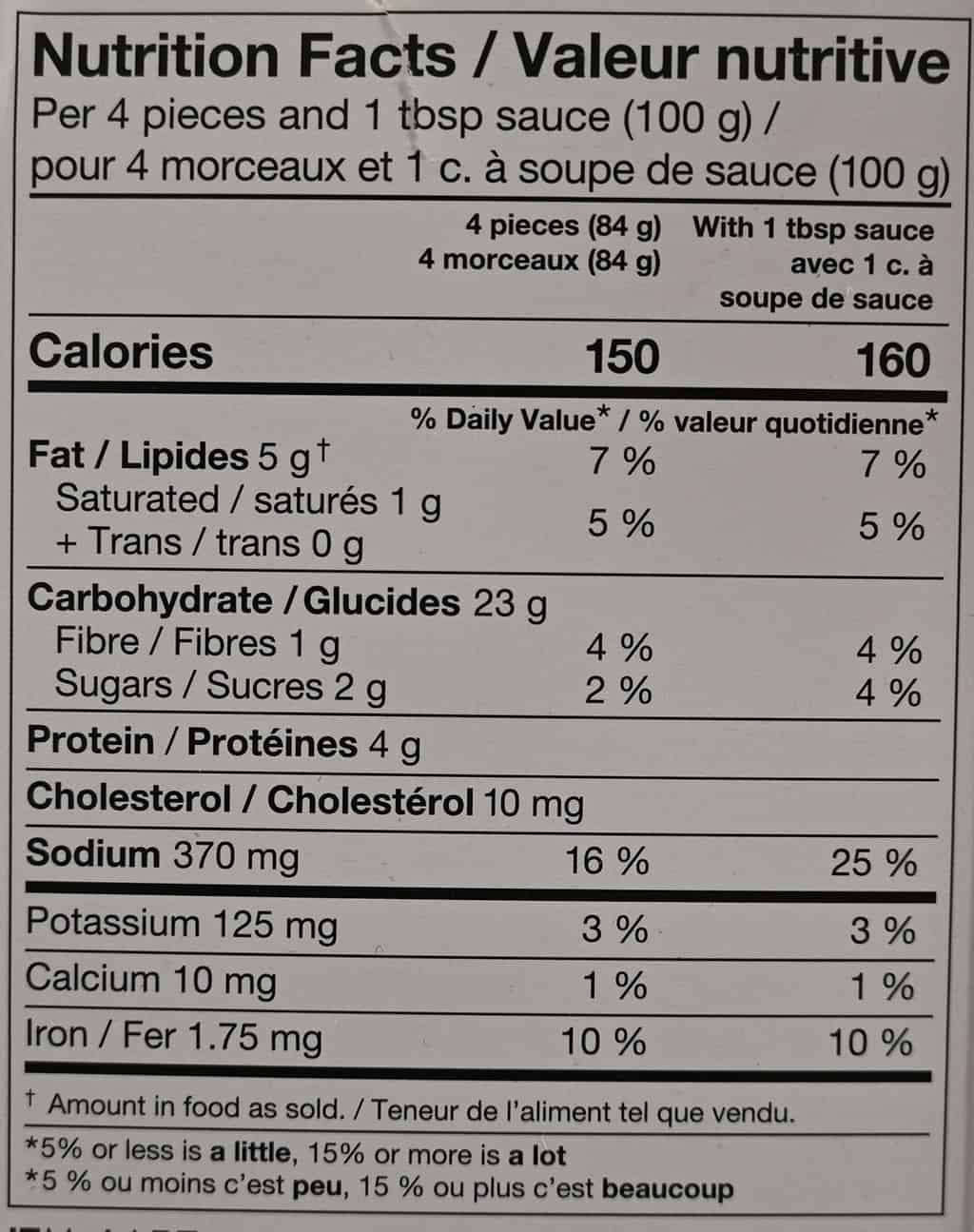 Ingredients
The ingredients list isn't shocking and contains what I expect to see in gyoza dumplings from the grocery store. There's soy, sesame and wheat in this product so anyone who's celiac, gluten-free or soy sensitive should pass on them.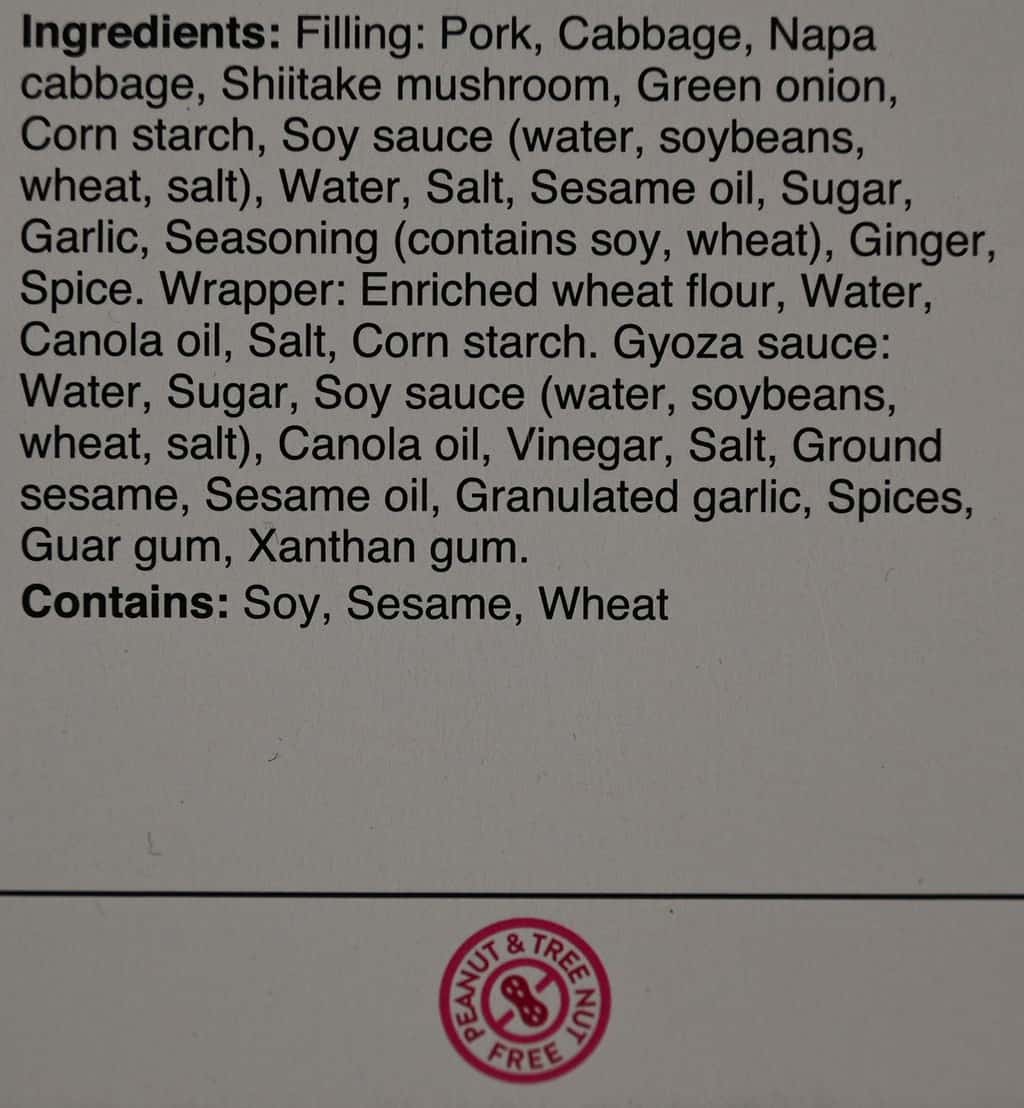 Scoring
Taste: 8/10 for dumplings, 6/10 for sauce 
Cost: 9/10
Convenience: 8/10
Nutrition: 6.5/10
Overall
Give it a try!
If you like shiitake mushrooms and pork you'll probably find these quite enjoyable! I recommend trying them for an appetizer or side dish!
Have you tried these Costco gyoza dumplings? What did you think?
---
Please note that this review was not paid for or sponsored by any third party. This product was purchased by Costcuisine for the purpose of producing this review. The opinions in this review are strictly those of Costcuisine. Costcuisine is not affiliated with Costco or any of its suppliers. In the event that Costcuisine receives compensation for a post from the manufacturer of a product or some other third party, the arrangement will be clearly disclosed (including where the manufacturer of a product provides Costcuisine with a free sample of the product).