A new hummus variety pack from Costco that's sure to intrigue both hummus and chip lovers!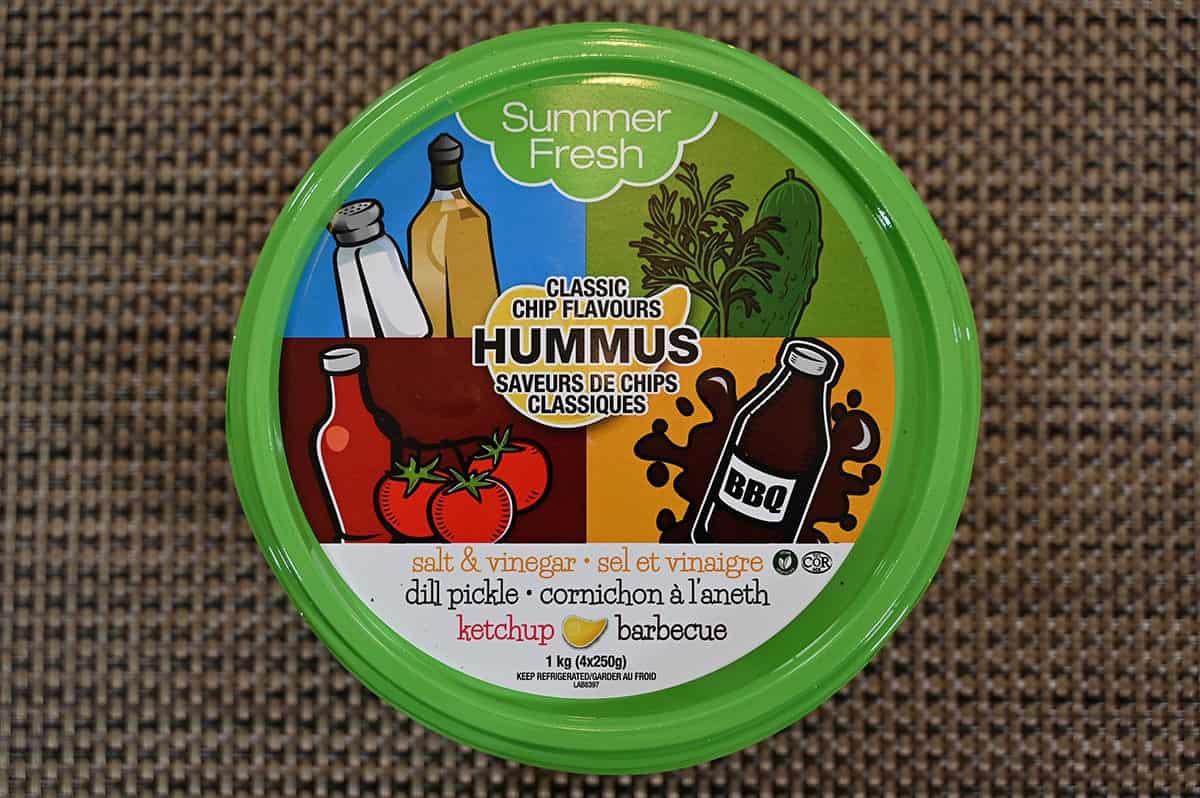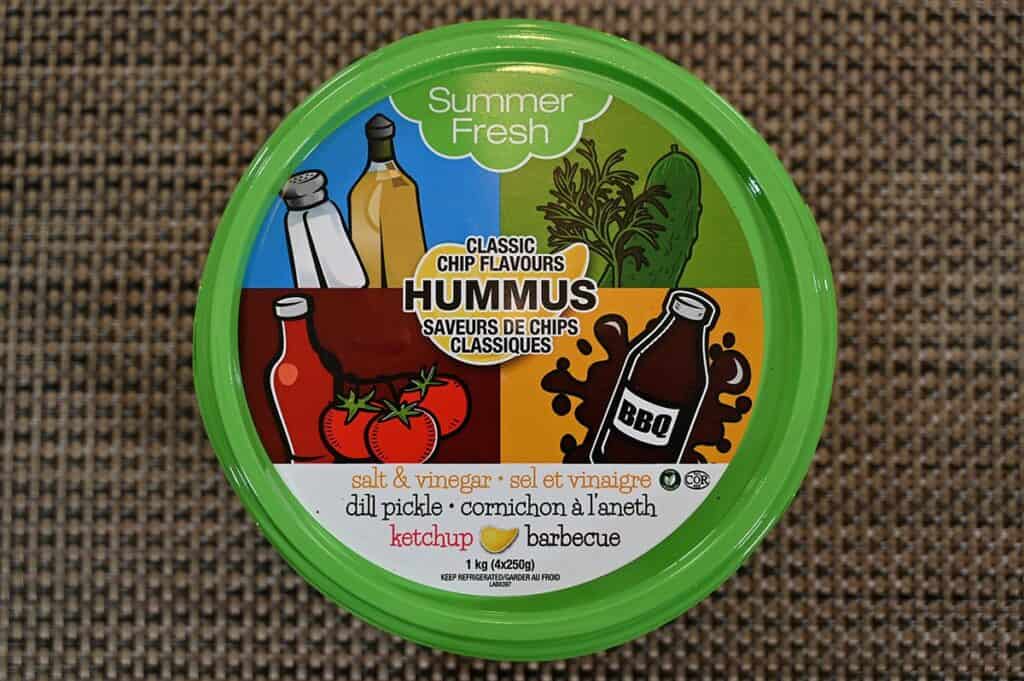 Today I'm reviewing a new Costco product I was beyond excited to try, the Summer Fresh Classic Chip Flavours Hummus. I'm a hummus fanatic and dill pickle and salt & vinegar chips are my favorite chip flavors so this seemed like a perfect snack item for me!
Other dips Costco carries are the Costco Dairy-Free Boursin, Costco Good Foods Plant Based Queso Style Dip, Costco La Terra Fina Queso Dip with Cheddar, Costco Fontaine Sante Dark Chocolate Hummus and the Costco Wholly Guacamole Organic Minis.
Location in Store
You can find this hummus in the refrigerated deli section at Costco, near all the other dips and cheeses. The item number is 5055102.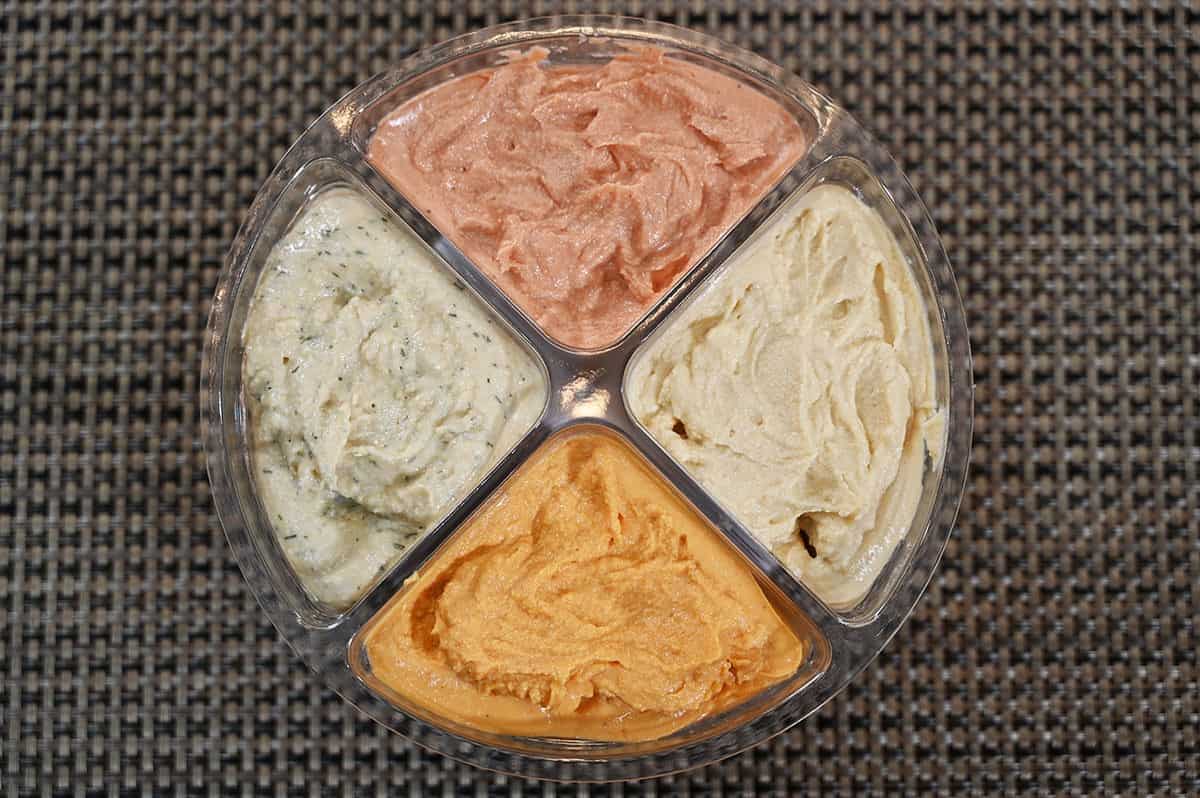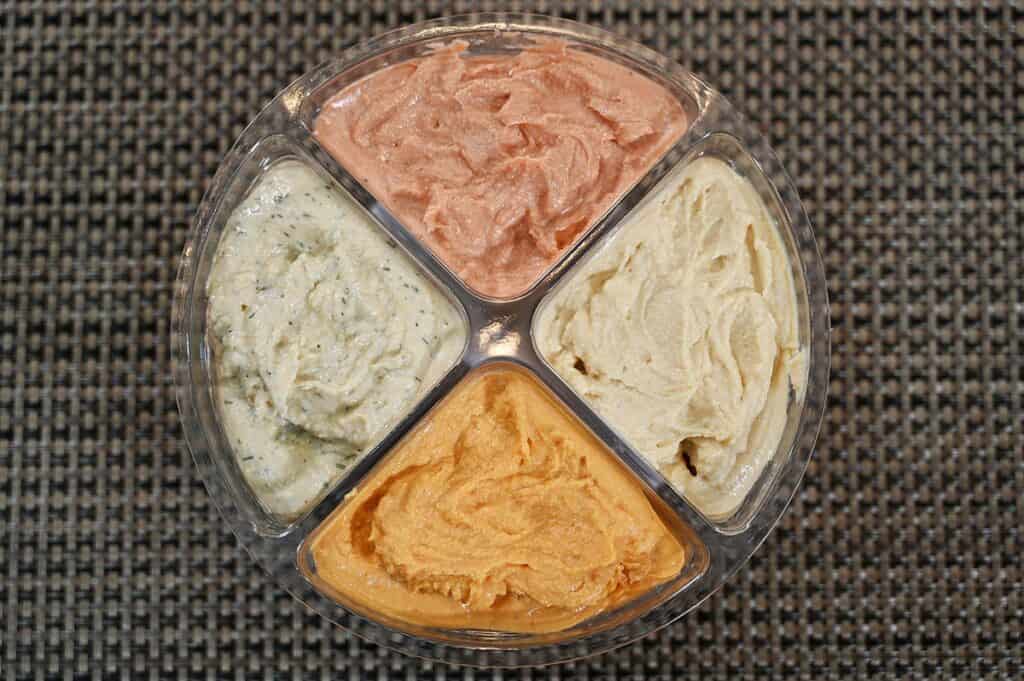 Taste
First of all, this hummus is not my favorite and I probably will not purchase it again. The only flavor I mildly enjoy is the dill pickle flavor. The salt & vinegar tastes like salt & vinegar flavor but I just don't love the combination with hummus and it also had a hint of sweetness that turns me off.
The barbecue has a nice smoky flavor but I find it's rather sweet. The ketchup flavor is also too sweet and has an added seasoning or flavor I really dislike.
The texture of the hummus is nice and thick, no complaints there.
Cost
The chip flavored hummus from Costco costs $8,99 Canadian for the 1 kilogram container of hummus with four different flavors of hummus.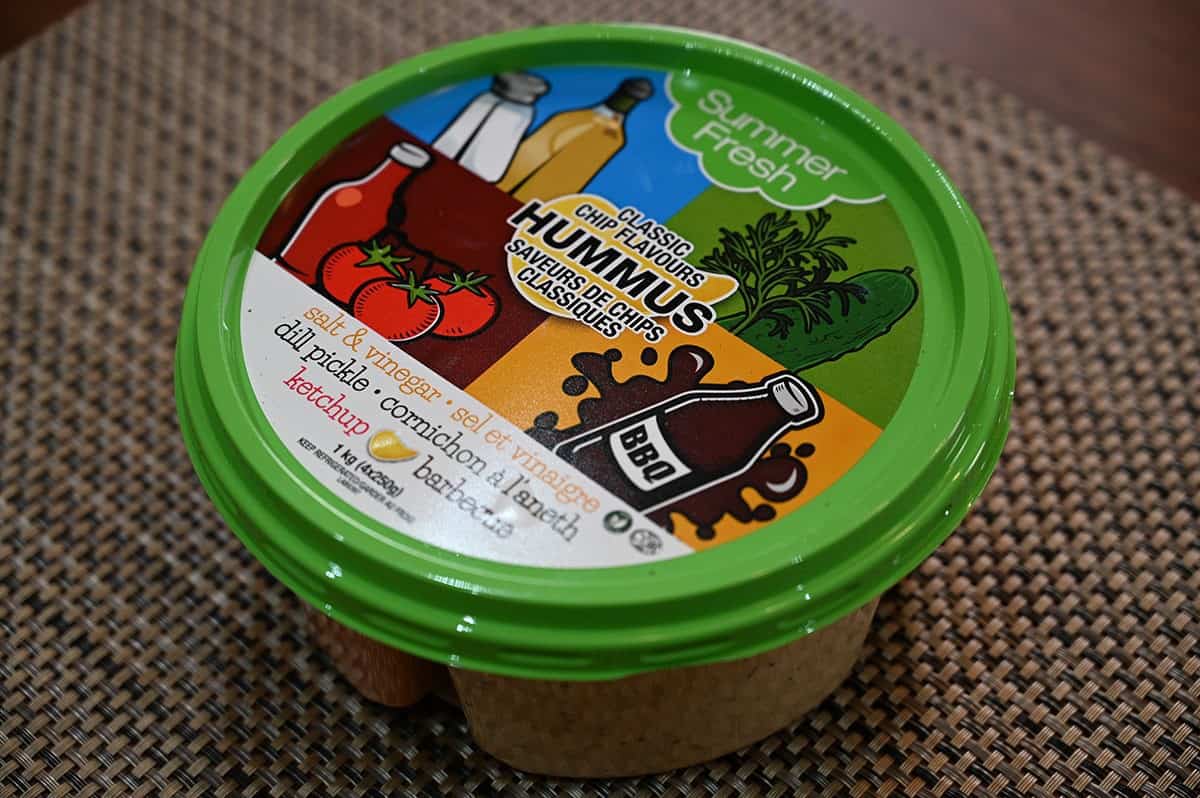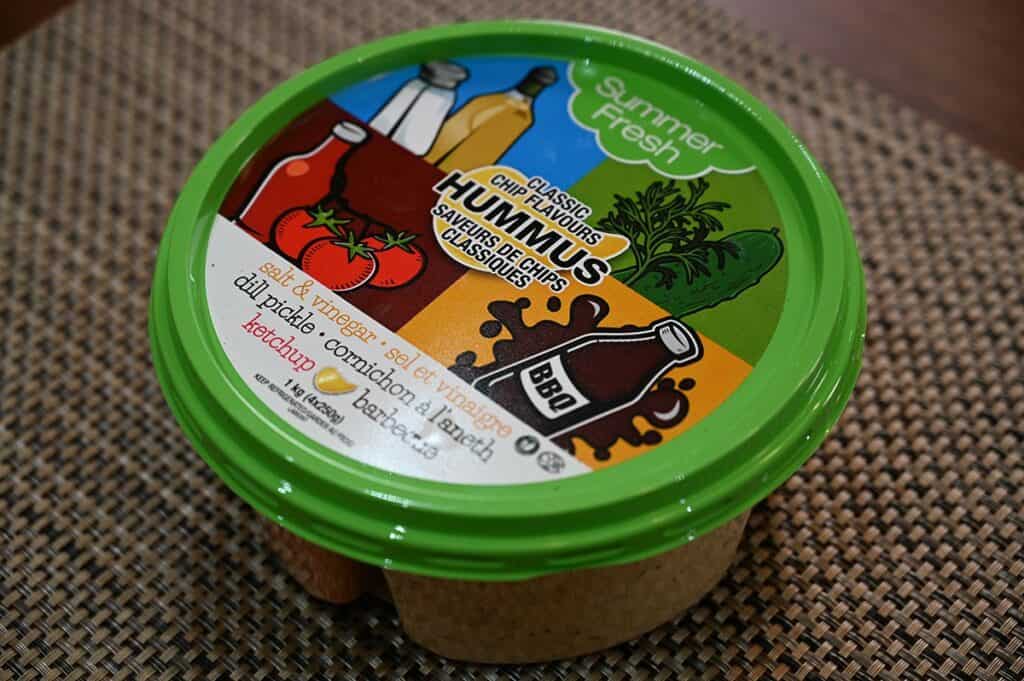 Convenience
The best before date listed on the hummus is about six weeks from the date I purchased it and needs to be kept in the refrigerator. It's usually recommended to consume hummus within three to five days after opening it but I always stretch it to at least a week.
If you enjoy this hummus it pairs well with vegetables, crackers and plain chips. All four flavors of hummus come in their own separate compartment so if you don't like one flavor you don't need to worry about it mixing with the others!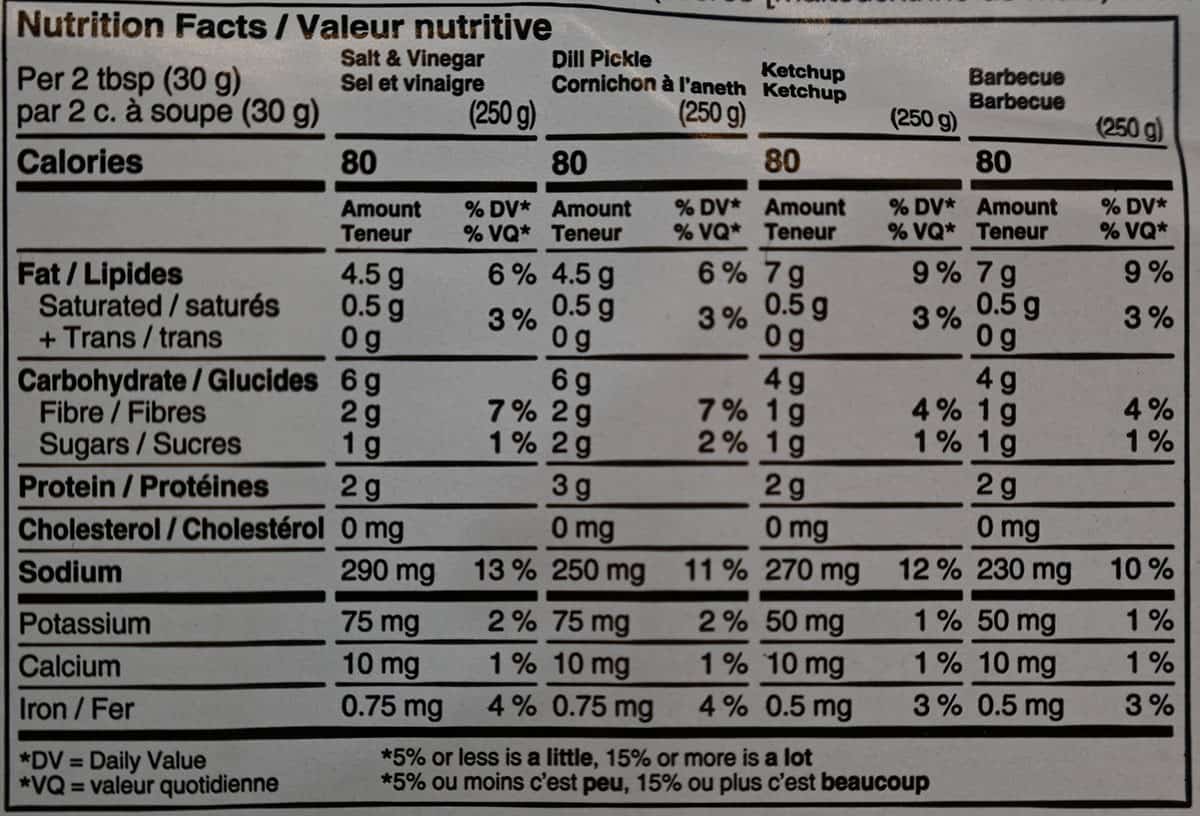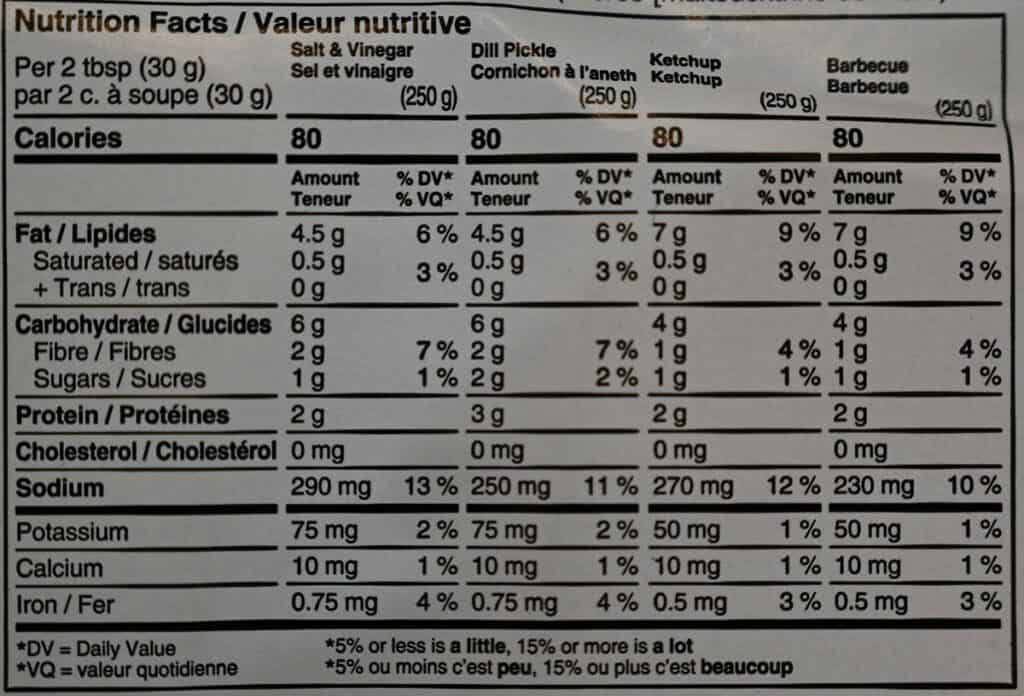 Nutrition
Calories
The calories are the same for all four dips, 80 calories in two tablespoons. The fat content per two tablespoons ranges from four and a half grams to seven grams, carbs range from four to six grams, fibre is one to two grams. There are one to two grams of sugar per serving depending on flavor and two to three grams of protein. Sodium is 230 milligrams to 270 milligrams, ketchup flavor has the highest sodium.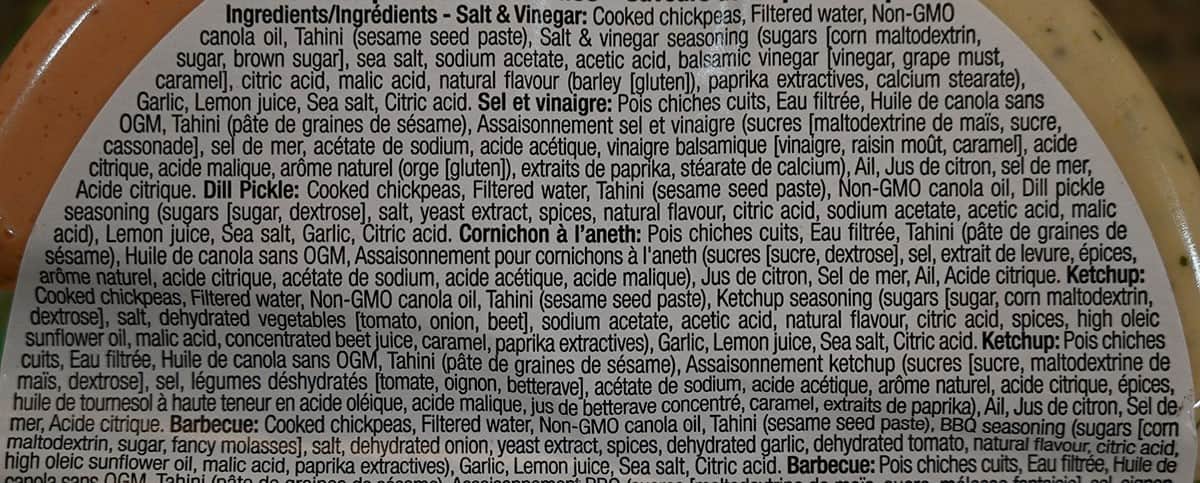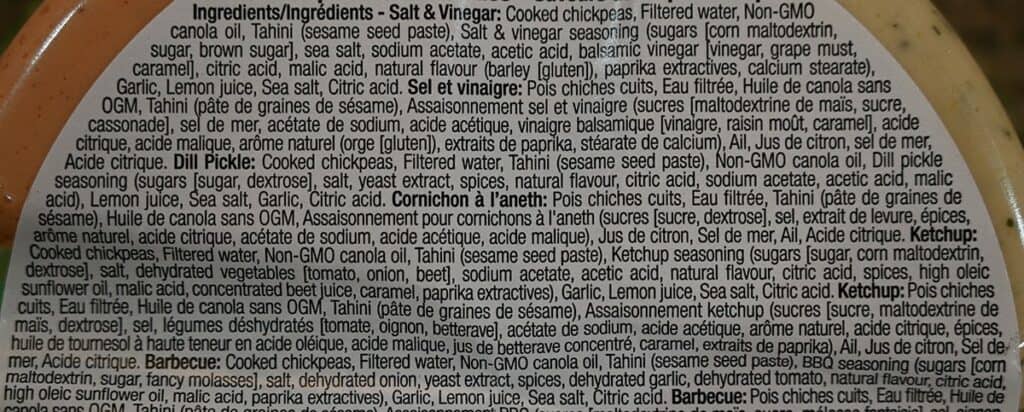 Ingredients
The salt & vinegar flavor contains gluten which I find surprising. Hummus is usually a go-to gluten-free snack. Similarly, all the flavors of hummus have a lot more ingredients than regular plain hummus, such as sugar. Hummus is usually a healthy snack but when you add a bunch of extra ingredients and flavor it makes it less healthy.
Scoring
Taste: 5/10
Cost: 7/10
Convenience: 10/10
Nutrition: 6/10
Overall
Walk on by!
I love hummus but just can't finish this one up. I enjoy one of the flavors but that's it.
Would you try this classic chip flavored hummus?
---
Please note that this review was not paid for or sponsored by any third party. This product was purchased by Costcuisine for the purpose of producing this review. The opinions in this review are strictly those of Costcuisine. Costcuisine is not affiliated with Costco or any of its suppliers. In the event that Costcuisine receives compensation for a post from the manufacturer of a product or some other third party, the arrangement will be clearly disclosed (including where the manufacturer of a product provides Costcuisine with a free sample of the product).