The Costco bakery has a few bite-sized treats available, including these Universal Bakery Petite Cinnamon Rolls. They're fairly new to my local warehouse and I'm curious to find out if they're as delicious as they look. I find that Costco's pre-packaged baked goods can be very hit or miss. Let's dig in and see if the Petite Cinnamon Rolls are the former or the latter.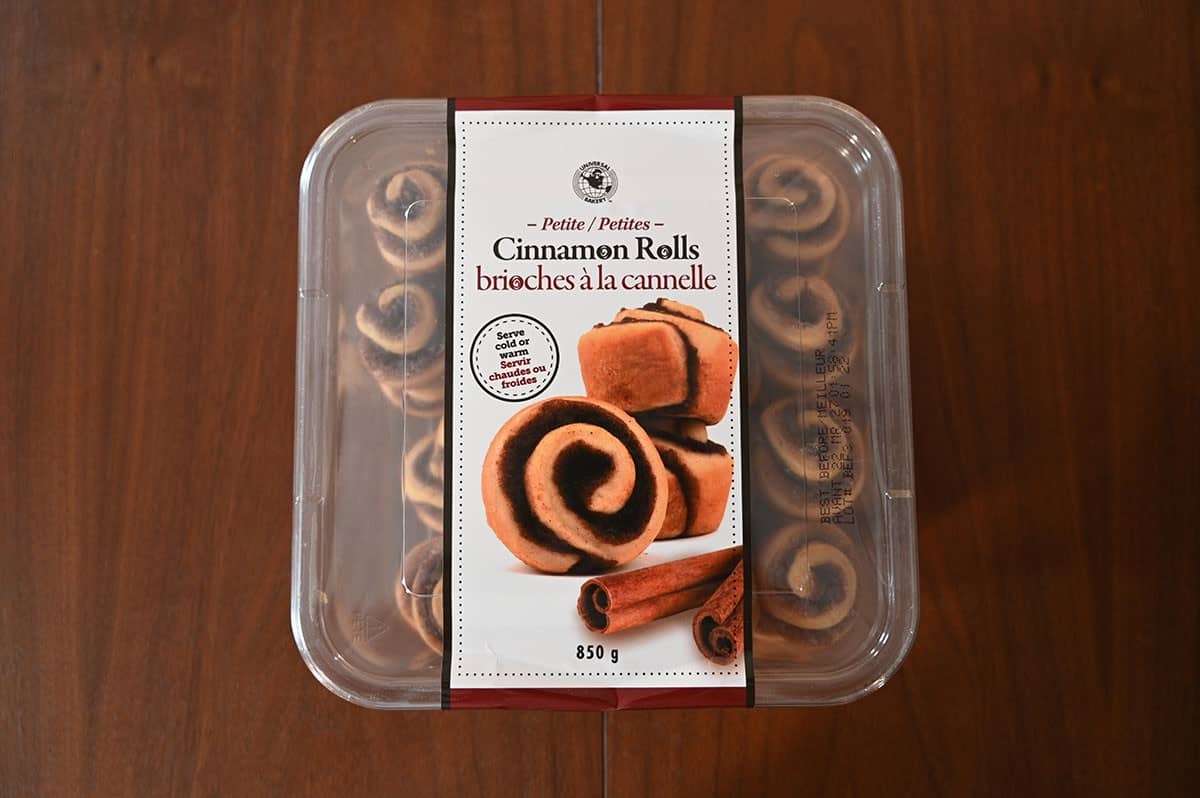 Cinnamon buns/rolls are my absolute favorite baked good. I love them no matter the shape or size, if they have icing or not and with or without nuts and raisins. I'm excited to try these Universal Petite Cinnamon Rolls!
Similar products from Costco are the Costco Universal Bakery Coconut Bites, Costco Panaji Original Naan Minis, Costco Kirkland Signature Hazelnut Cream Donuts, Costco Tipiak French Cheese Bites, Costco E&C's Heavenly Hunks and the Costco Universal Bakery Aussie Bites.
Location in Store
You can find these in the bakery section at Costco, the item number is 1613859.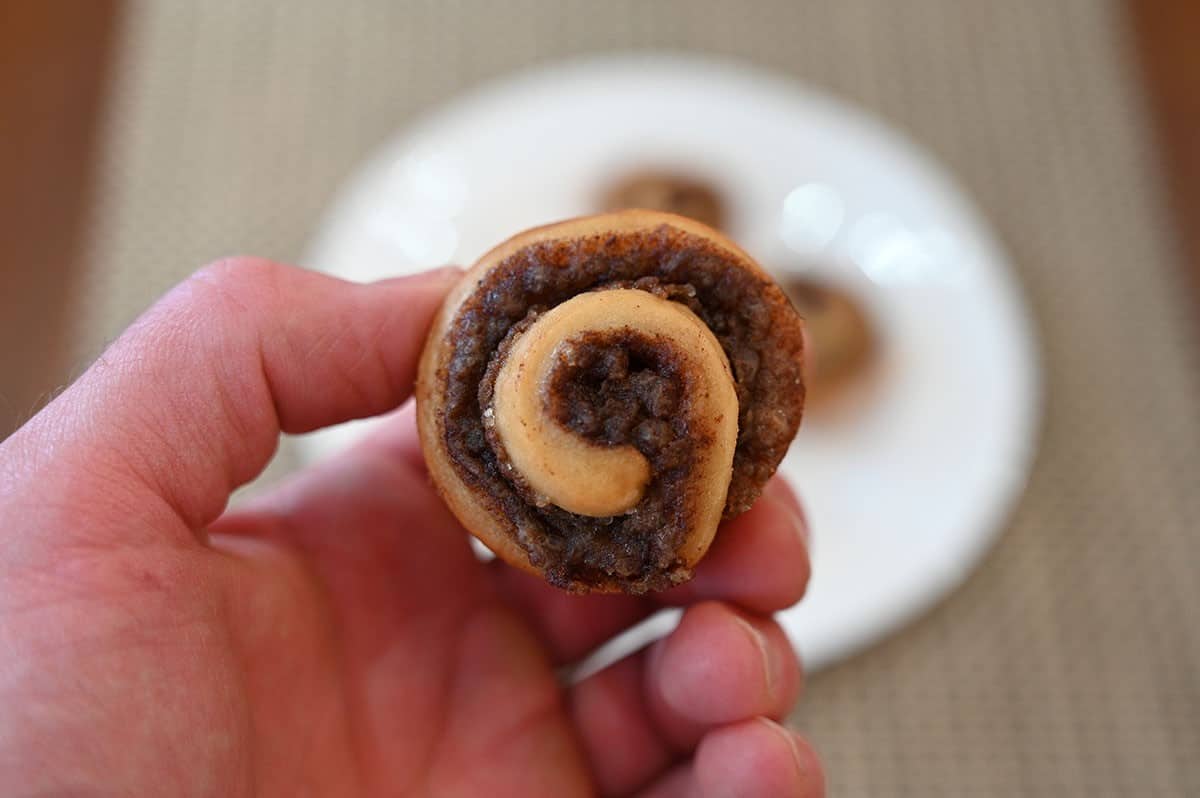 Taste
I have a sweet tooth but these cinnamon rolls are very very sweet. The sweetness is more noticeable than the cinnamon flavor. If you look closely at the cinnamon rolls there appears to be sugar crystals on the top of the cinnamon rolls which add extra sweetness and a bit of crunch.
Overall I find these rolls a little artificial tasting which could partly be because the sweetness/cinnamon ratio just seems off. I recommend warming these in the microwave. They're still sweet, but are more moist that way. Without microwaving them they taste a bit dry.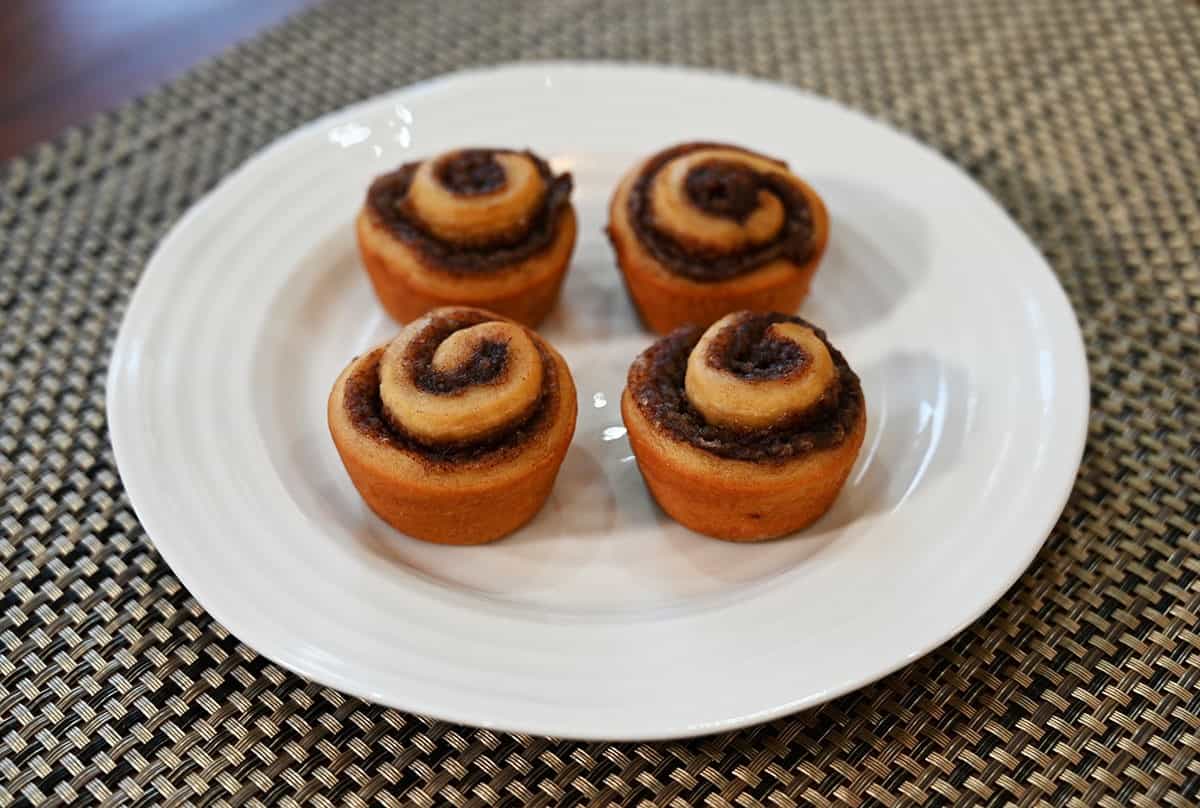 These mini cinnamon rolls are okay, but I've had a lot of different cinnamon buns that were much better.
Cost
I paid $9.49 Canadian for the 850 gram container of cinnamon rolls. This isn't exactly cheap but there's quite a few rolls in the plastic container so it's not overly expensive.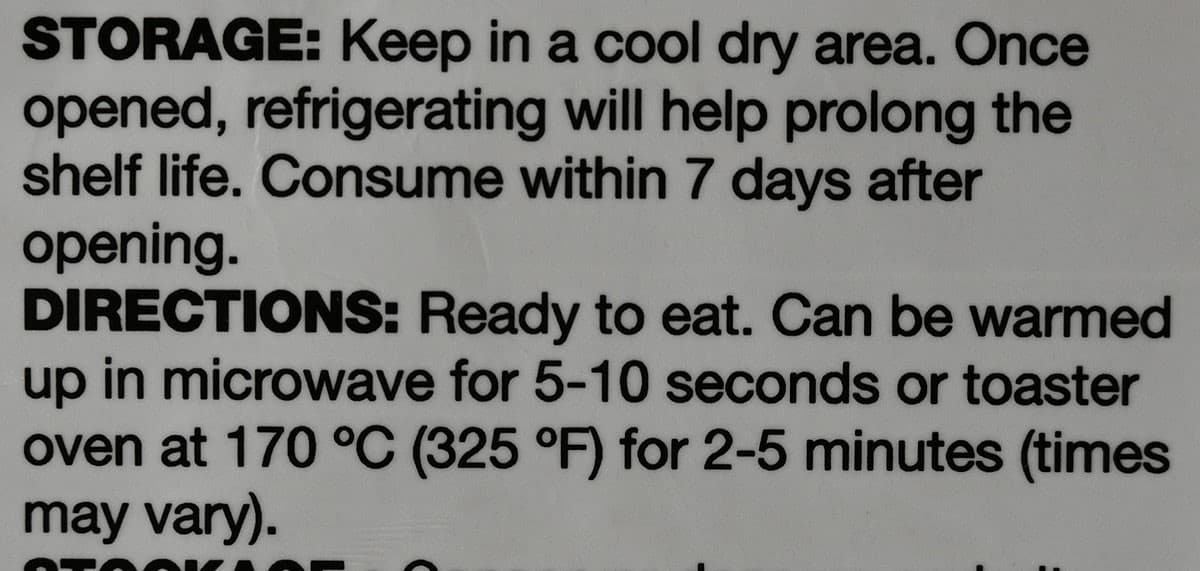 Convenience
The entire plastic container can be popped in the freezer if you want to keep them fresh and the best before date is a little under a month from when they were purchased. I like that the plastic container reseals so the cinnamon rolls stay fresh for longer.
You can enjoy these for breakfast with coffee or tea, as a snack in the mid-morning or afternoon or even as dessert.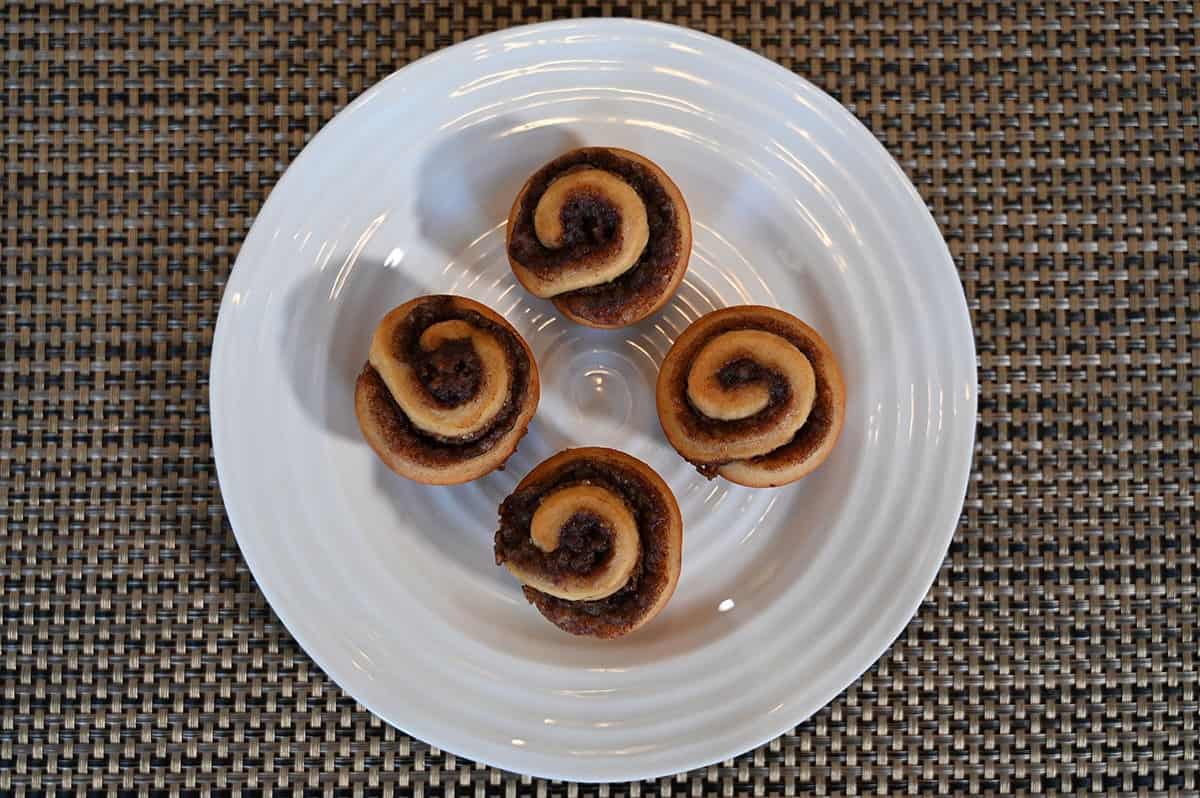 Nutrition
Calories
Two cinnamon rolls contain 210 calories, six grams of fat, 36 grams of carbohydrates, one gram of fibre, 15 grams of sugar, four grams of protein and 210 mg of sodium. That's not a ton of calories and fat for two rolls but the taste just doesn't make these worth the sugar or carbohydrates. I'd rather have a really yummy cinnamon rolls that's more calories than these.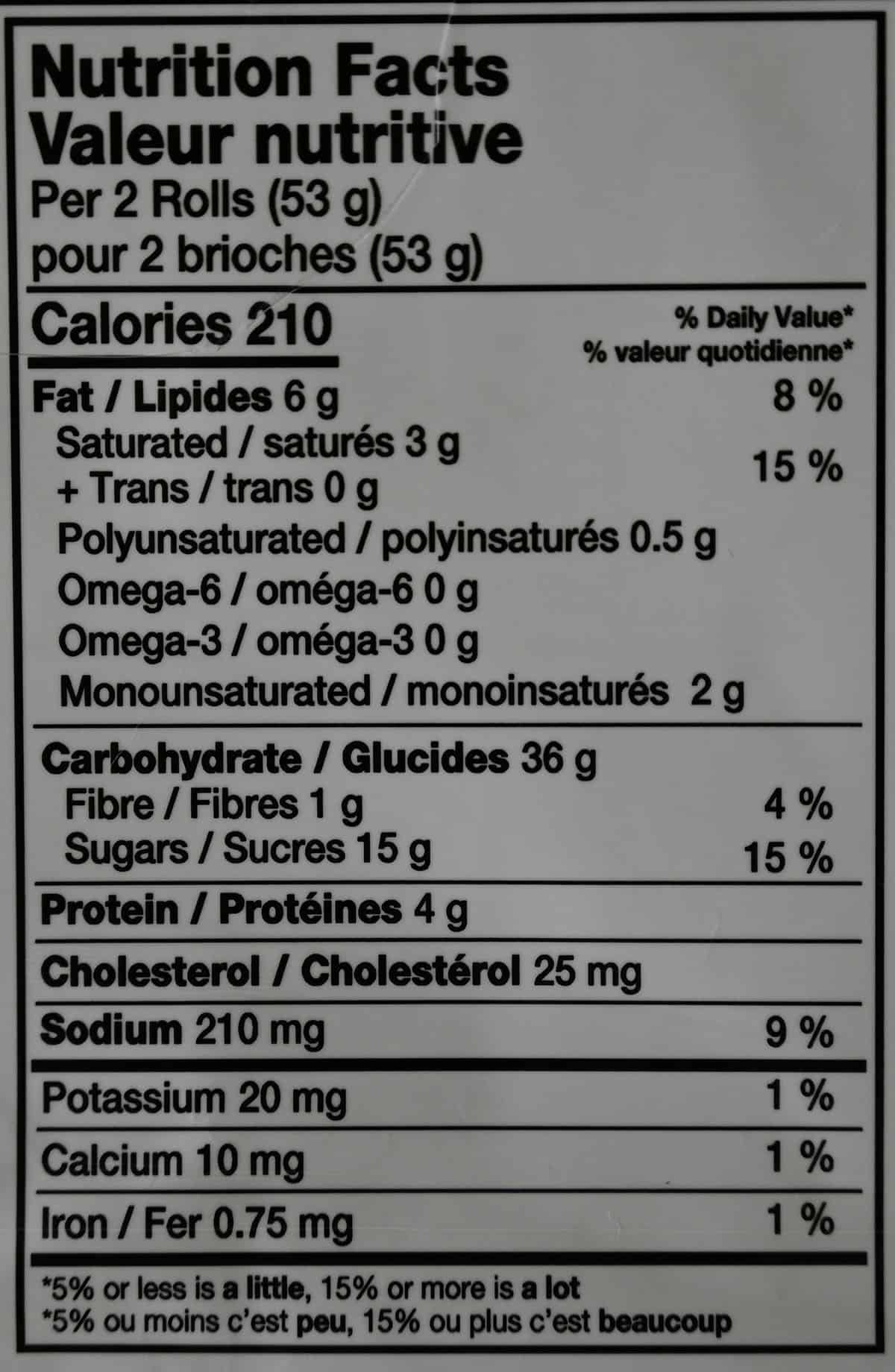 Ingredients
What I don't love about the cinnamon rolls ingredients list is that if I were to make these from scratch at home, they'd only have simple, known ingredients in them. There wouldn't be any alpha-amylase or glucose oxidase. I much prefer to make my own cinnamon rolls or support a local bakery that makes them fresh every morning without all of these unnecessary, unhealthy chemicals/additives.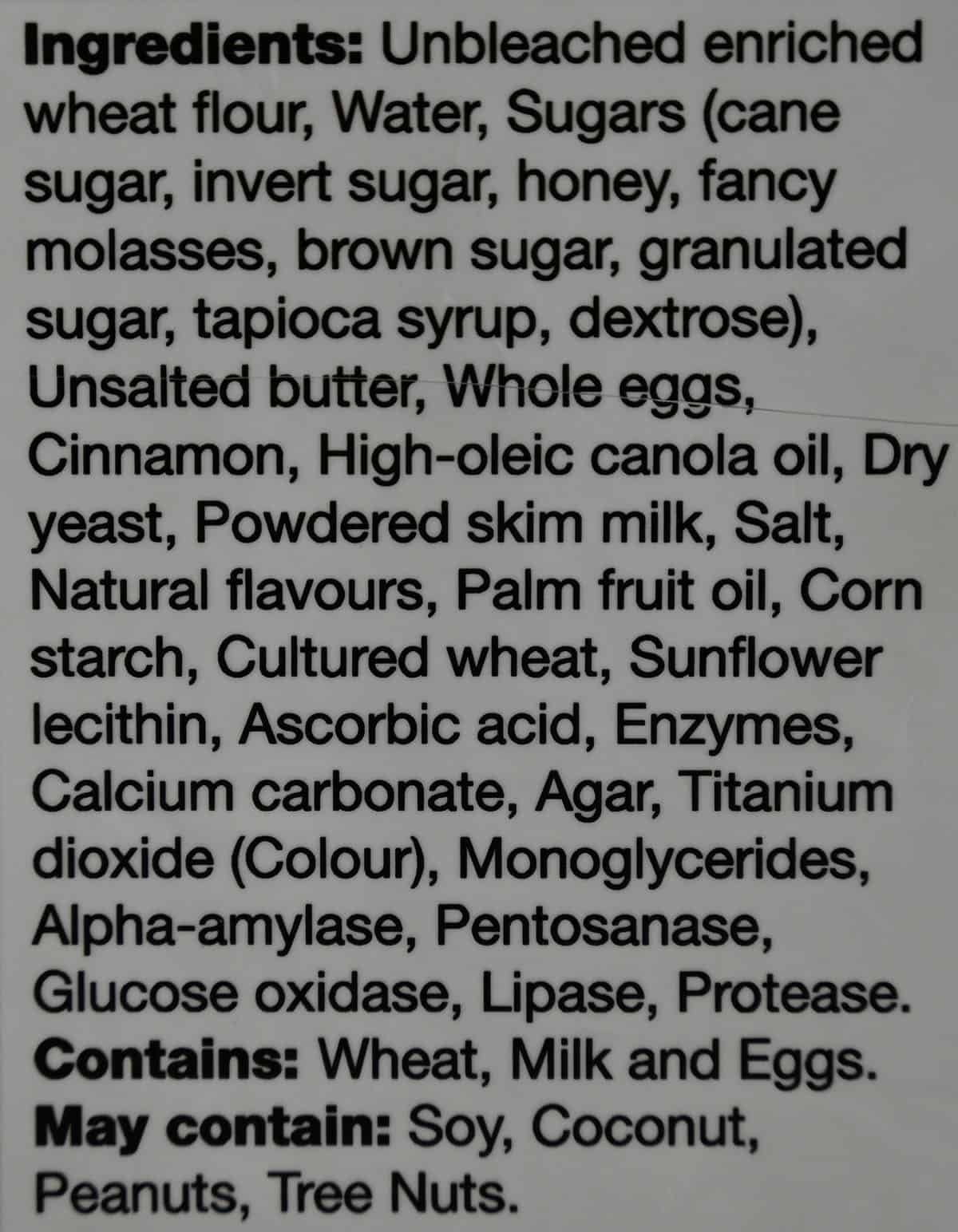 Scoring
Taste: 4/10
Cost: 8/10
Convenience: 10/10
Nutrition: 0/10
Overall
Walk on by!
They're not nearly as good as the regular cinnamon buns with cream cheese icing that Costco sells. If you must buy them, definitely warm them up. 
Have you tried these? What did you think of them?
---
Please note that this review was not paid for or sponsored by any third party. This product was purchased by Costcuisine for the purpose of producing this review. The opinions in this review are strictly those of Costcuisine. Costcuisine is not affiliated with Costco or any of its suppliers. In the event that Costcuisine receives compensation for a post from the manufacturer of a product or some other third party, the arrangement will be clearly disclosed (including where the manufacturer of a product provides Costcuisine with a free sample of the product).