White Claw sparkling hard seltzer from Costco that's gluten-free, low in calories, carbs and sugar!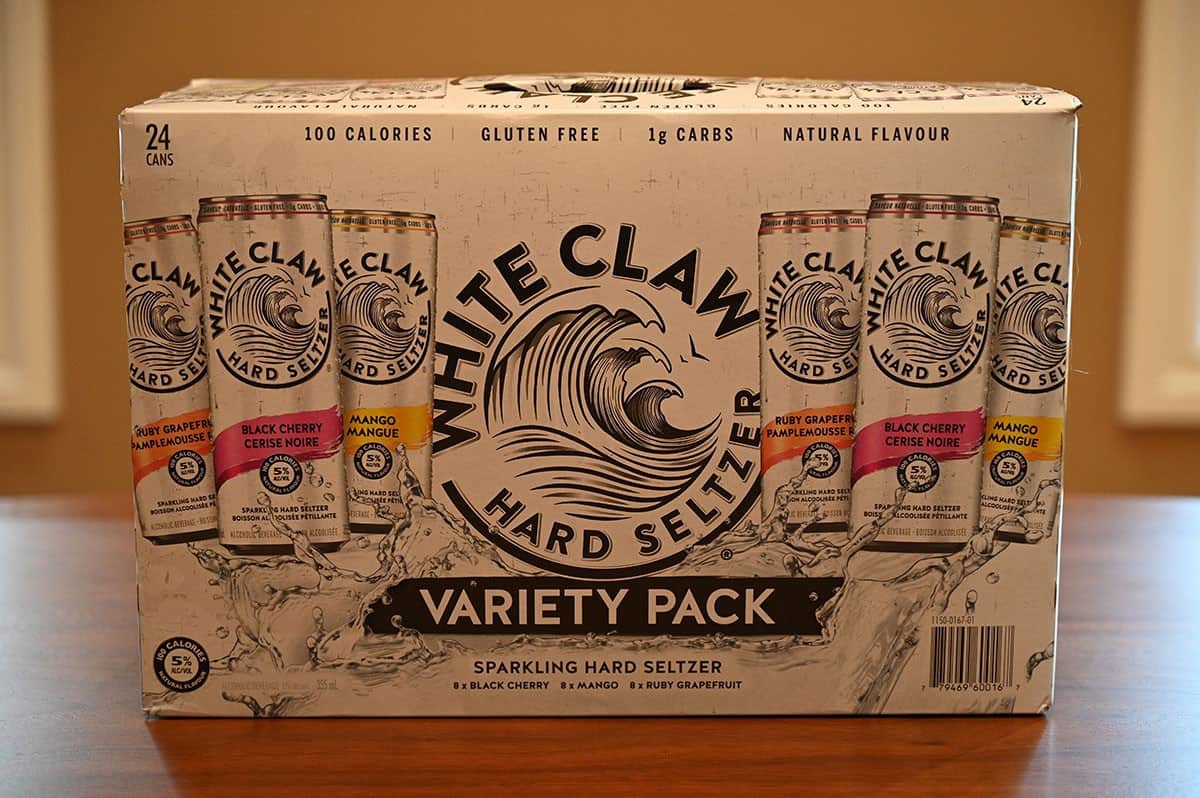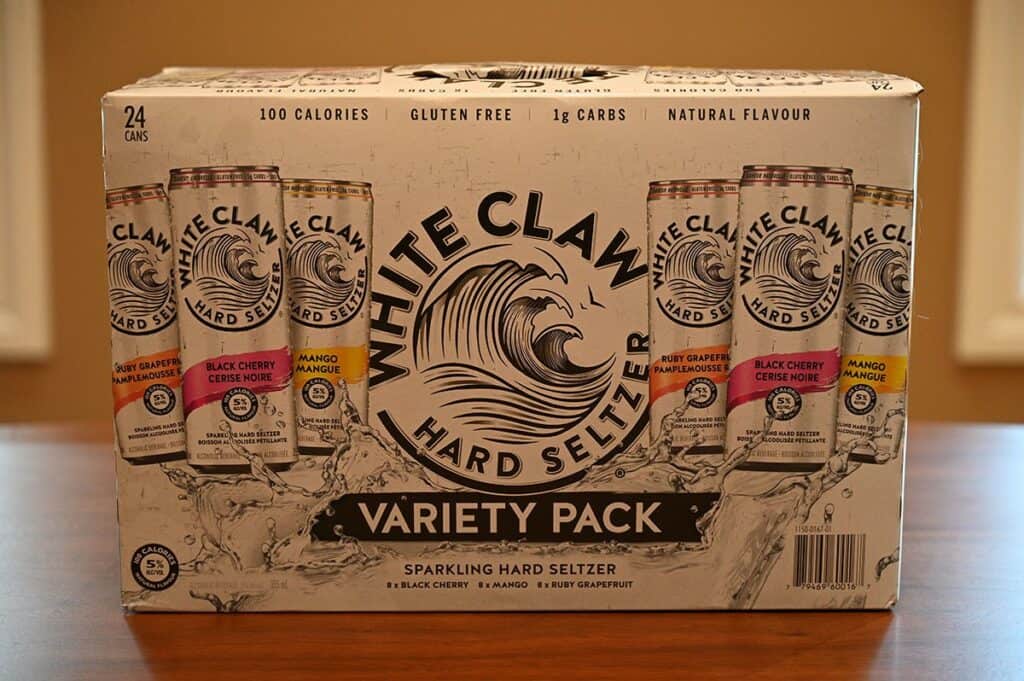 It's Friday so I thought I'd do a review for a product from the Costco liquor store. Today I'm reviewing the Costco bought White Claw Variety Pack. You're probably thinking "Natalie everyone has tried White Claw why are you even reviewing this?".
I'm reviewing it because I honestly hadn't tried White Claw until just recently and my parents hadn't even heard of it. This review is for those who haven't tried it yet!
A similar product I've reviewed is the Truly Hard Seltzer from Costco.
Location in Store
This can be found in the Costco liquor store and the item number is 1427947.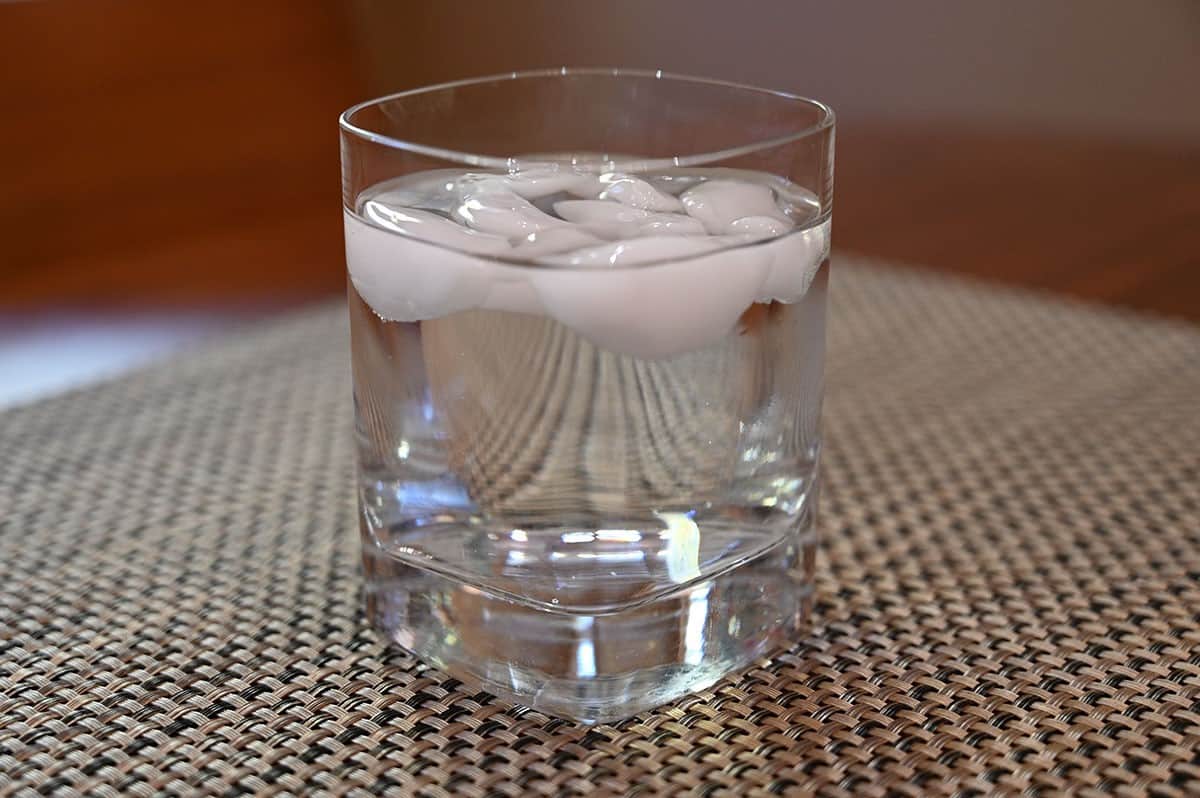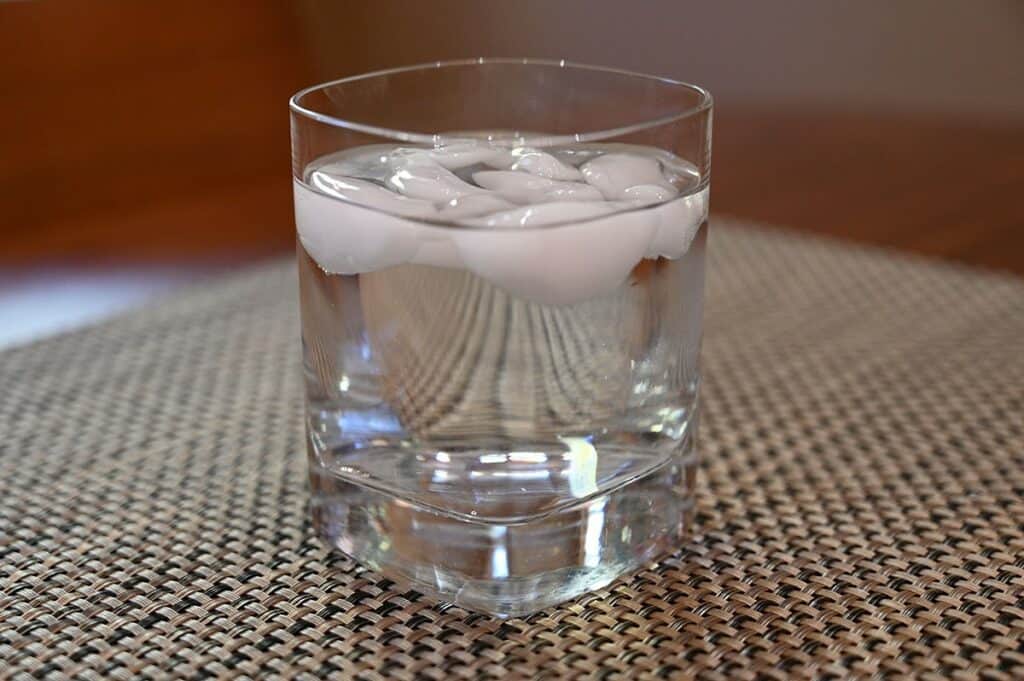 Taste
The variety pack contains three flavors, black cherry, ruby grapefruit and mango. White claw does have more flavors available like lime but they're not available in this variety pack.
Black cherry and mango are my favorite followed by the ruby grapefruit but I think that's just because I don't usually love grapefruit flavored things.
The black cherry has a noticeable but light cherry flavor, the favor is a bit artificial tasting and medicine-like but I personally really like it.
Mango is the most flavorful of the three with a strong, delicious mango flavor. It tastes like a tropical drink you'd have while laying on the beach but without all the sugar. I find the mango has more of a citrusy flavor than sweet mango but it's still really good.
The ruby grapefruit is light and refreshing, the grapefruit flavor tastes the most natural to me out of the three flavors and isn't very strong. It's crisp but not sour or bitter.
White Claw tastes like spiked, flavored, carbonated water. It's extremely bubbly and leaves a bit of a dry taste in your mouth. My absolute favorite way to drink White Claw is to pour it into a glass with ice and add a shot of Costco Pink Whitney, you must try this combination, it's actually so good!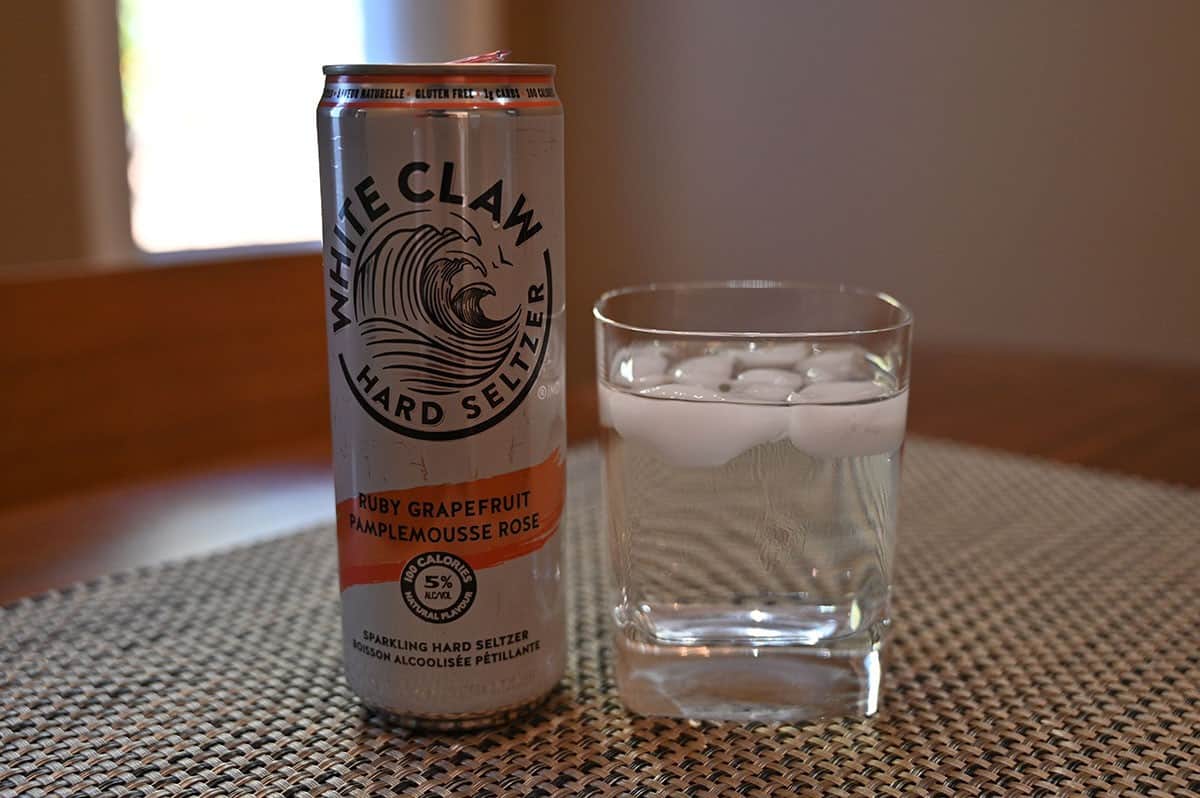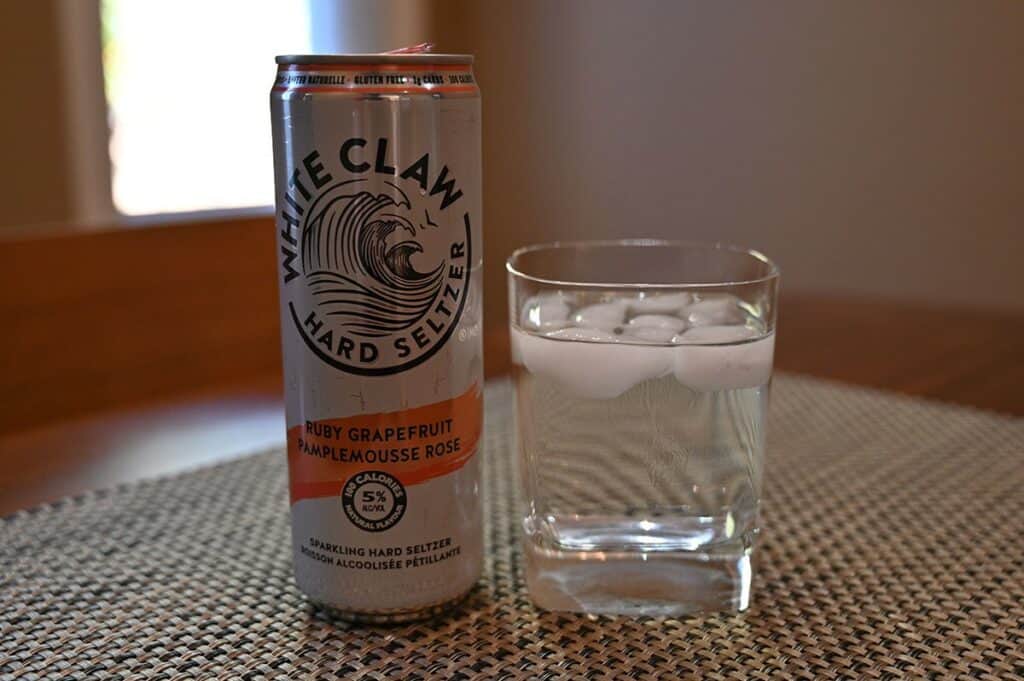 Cost
I paid $41.89 Canadian plus an extra $2.40 deposit for the White Claw variety pack. This is a bit cheaper than I've seen it for at other liquor stores.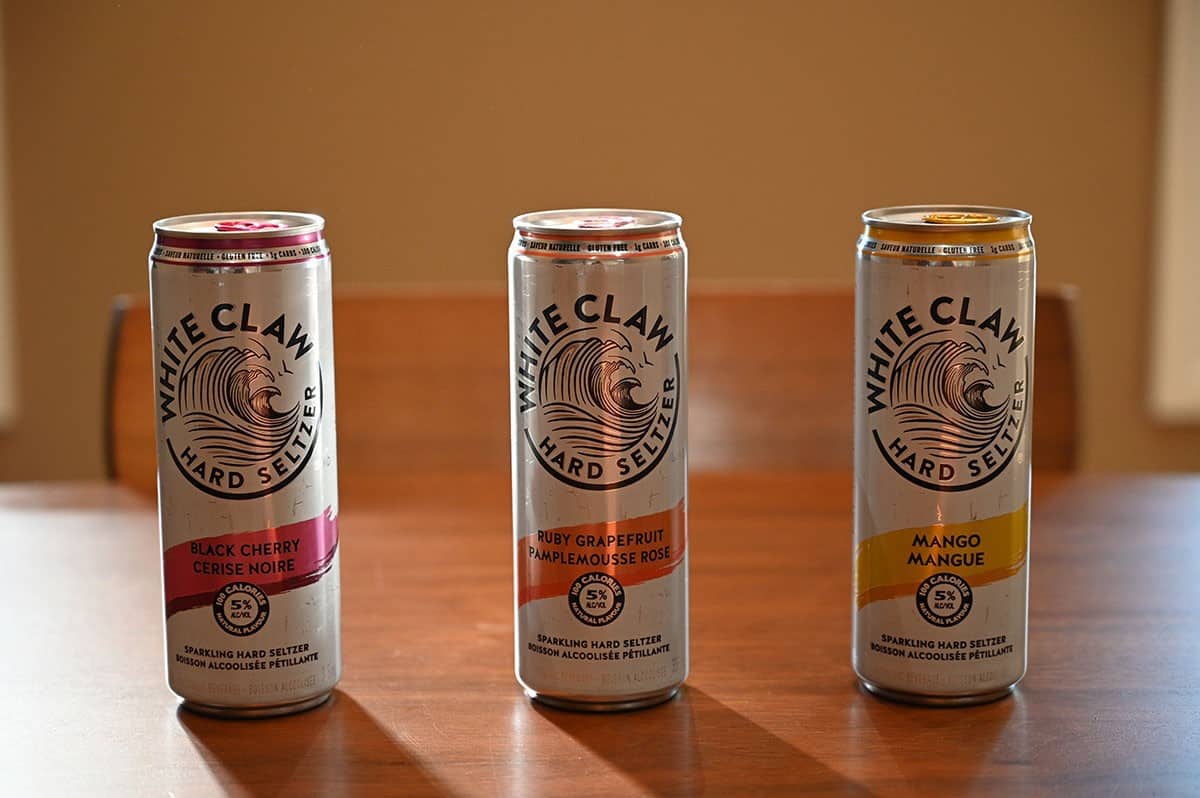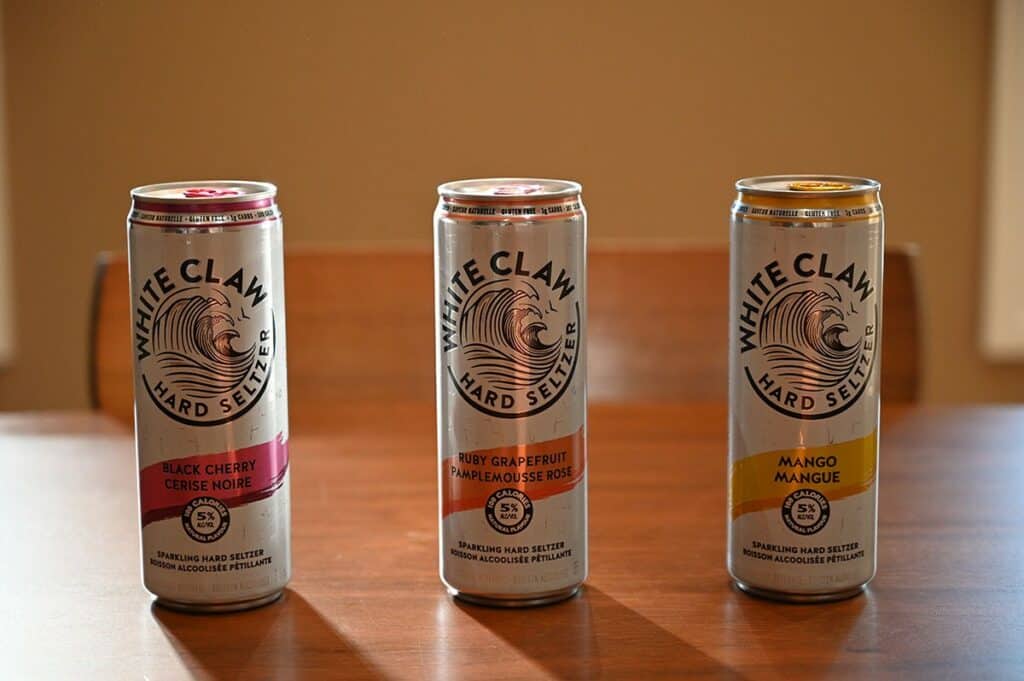 Convenience
These are perfect to enjoy at the lake or on a hot summer day. They're great for people who want to have something with a bit of alcohol but not very many calories, carbs or sugar. White Claw can also be used to make different cocktails.
I've combined White Claw with Mama Mango and Mama Peach from Costco with a bit of a vodka to make a sort of punch and it turned out really good!
I recommend keeping your Costco White Claw Variety Pack in the fridge and serving them chilled.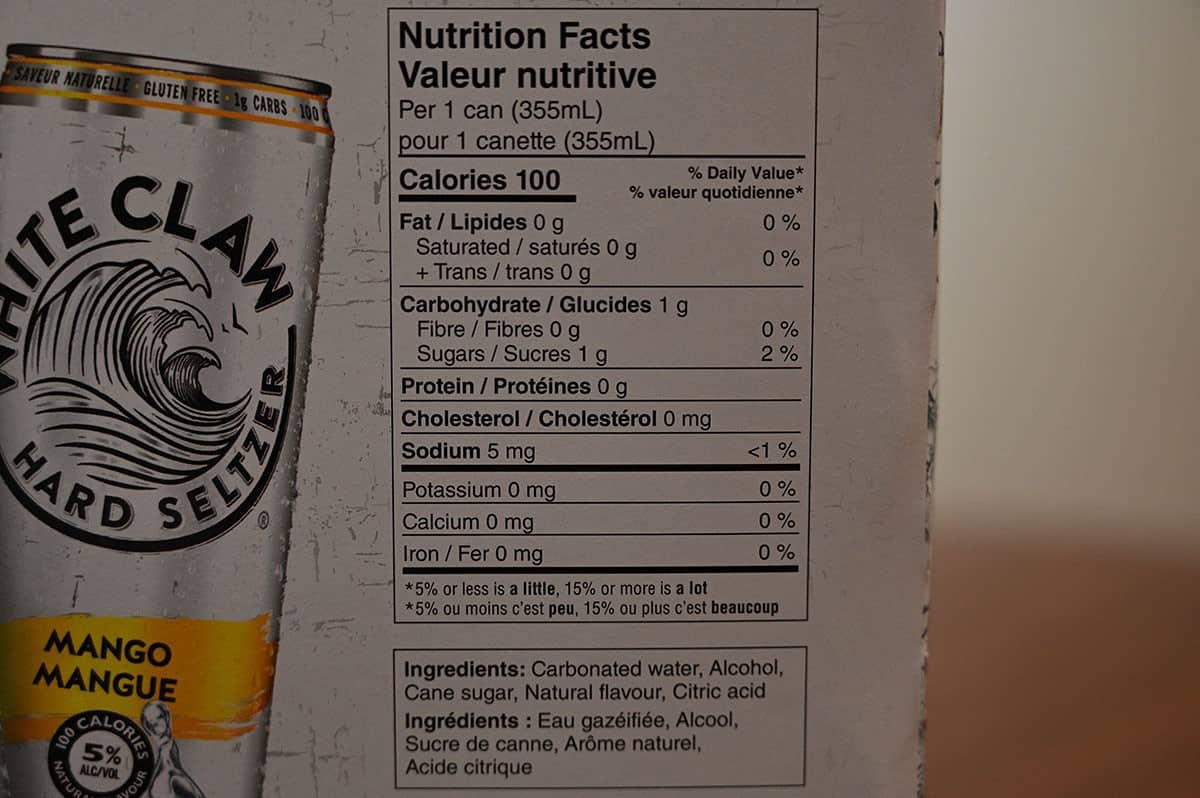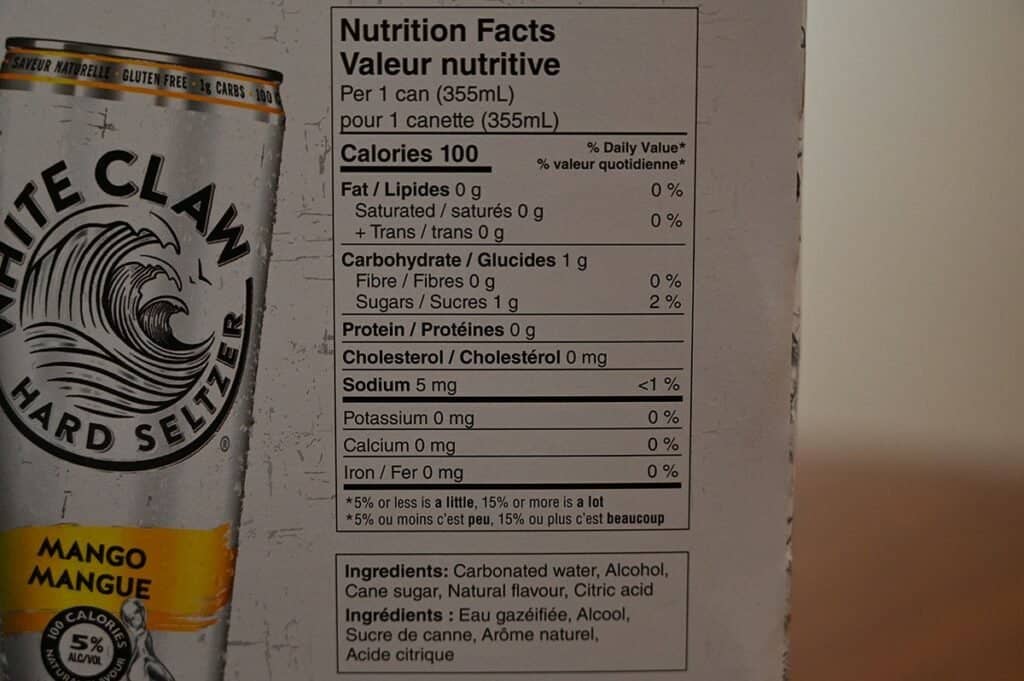 Nutrition
Calories
White Claw is amazing for individuals following a low-carbohydrate, low-sugar and low-calorie diet! One 355 mL can is 100 calories, zero grams of fat, one gram of carbohydrates, zero grams of fibre and protein, one gram of sugar and five milligrams of sodium.
Ingredients
The ingredients list is simple and short. White claw is gluten-free. If you're curious what kind of alcohol is in White Claw, it's a gluten-free alcohol made from the fermented sugars from gluten-free grains.
Scoring
Taste: 8/10
Cost: 7/10
Convenience: 10/10
Nutrition: There's differencing opinions on alcoholic beverages being unhealthy but White Claw is gluten-free, low in sugar, low in carbs and low in calories!
Overall
Give it a try!
If you like carbonated water and are looking for a refreshing, less sweet hard seltzer I would try this variety pack!
Have you tried White Claw? What do you think of it?
---
Please note that this review was not paid for or sponsored by any third party. This product was purchased by Costcuisine for the purpose of producing this review. The opinions in this review are strictly those of Costcuisine. Costcuisine is not affiliated with Costco or any of its suppliers. In the event that Costcuisine receives compensation for a post from the manufacturer of a product or some other third party, the arrangement will be clearly disclosed (including where the manufacturer of a product provides Costcuisine with a free sample of the product).