Great for a brunch, baby shower or bridal shower!
Please note that this review was not paid for or sponsored by any third party. I purchased this product with my own money and the opinions in this review are strictly my own. I am not affiliated with Costco or any of its suppliers. I am just a fan of the company. I write these reviews to help my fellow shoppers.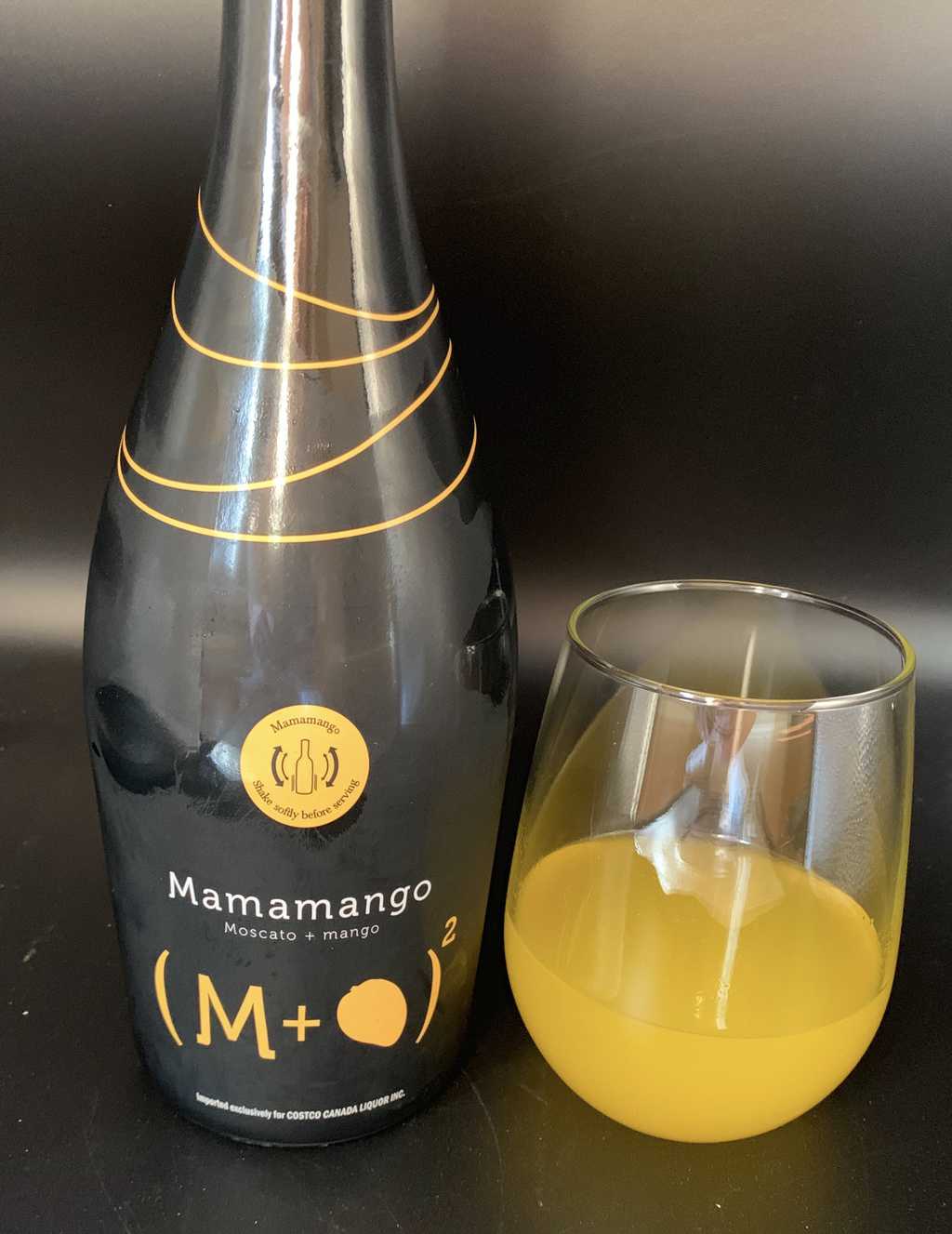 Because it's Friday and the end of summer I thought I'd review something fun I picked up from Costco recently. Today I'm reviewing the Mamamango Mango Moscato from Costco which says right on the bottle that it's imported exclusively for Costco Canada Liquor!
Taste
So basically this tastes like a delicious, sweet, juicy, mango mimosa that contains natural mango pulp. It tastes more like a "sparking juice" and you really barely can taste the alcohol. Perfect for a brunch, bridal or baby shower! Us ladies love these kinds of drinks and Sean did too! It's very sweet so you might want to add a little bit of extra white wine or champagne or extra ice or club soda if super sweet isn't your thing.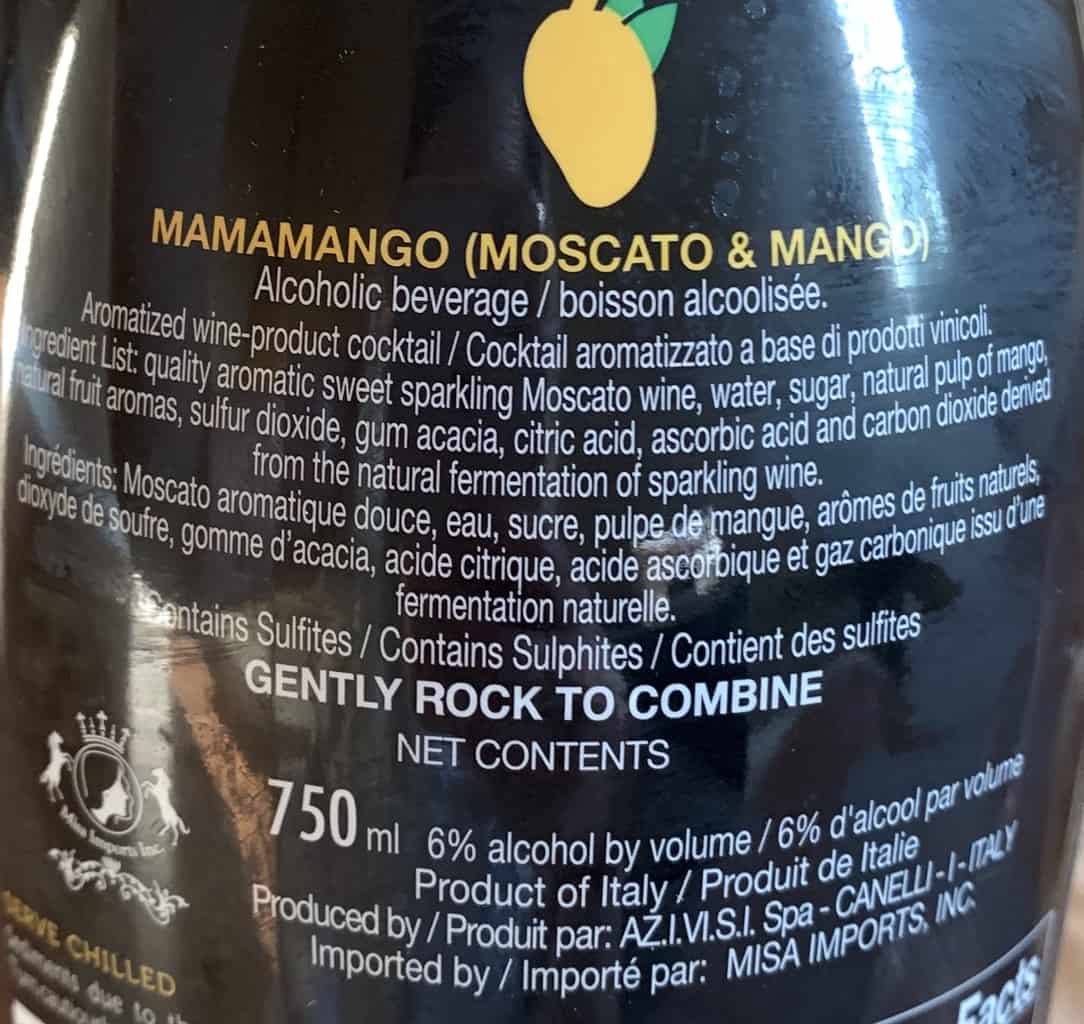 Cost
The bottle cost $13.99 Canadian at Costco. the price of alcohol always fluctuates though depending on where you're located!
Convenience
All you have to do is chill, gently shake and serve! This would be awesome to have on hand to offer guests a fresh and fruity beverage. Those who don't love the taste of alcohol and prefer a milder beverage would enjoy this. I think this Mamamango Moscato would be excellent for a brunch or afternoon affair.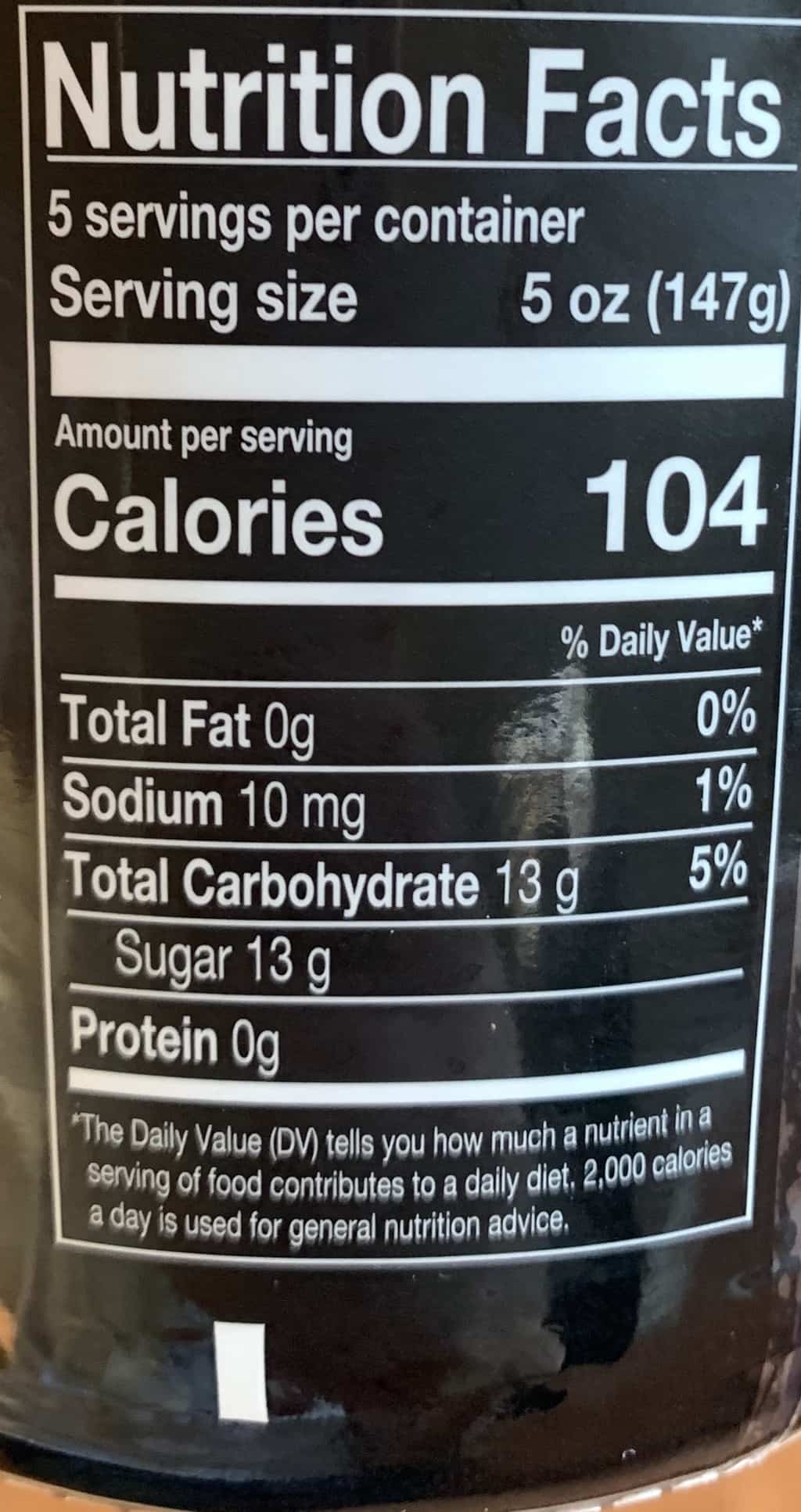 Nutrition
In a 5 ounce serving there are 104 calories, 13 grams of sugar and 13 grams of carbohydrates. I honestly was expecting the sugar content to be a little bit higher per 5 oz serving. Definitely not nutritious in any way but it was good for my mood and soul!
This was fun to try and I absolutely love mango. I would purchase this again if I wanted to serve mimosas or if I were hosting a brunch. In the meantime I'll stick to my favorite Costco wine, the Costco Kirkland Signature Marlborough Savuignon Blanc TI Point.
Taste: 7.5/10
Cost: 6 (similar in price to a bottle of wine, but with much less alcohol)Convenience: 10/10
Nutrition: Not applicable
Do you like mango?! Would you try this? Why or why not?