Contains 7 Superfoods!!
Please note that this review was not paid for or sponsored by any third party. I purchased this product with my own money and the opinions in this review are strictly my own. I am not affiliated with Costco or any of its suppliers. I am just a fan of the company. I write these reviews to help my fellow shoppers.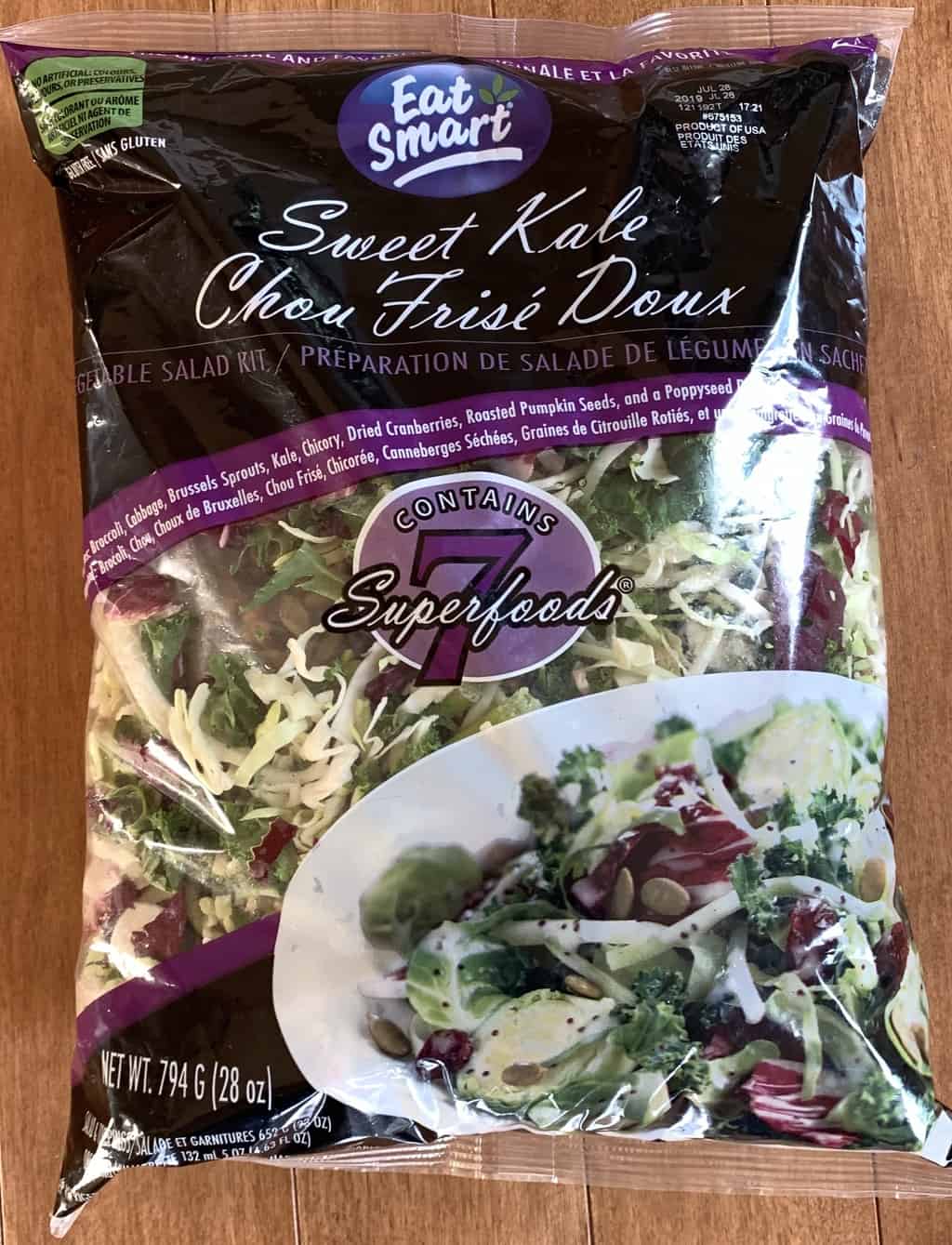 Sean and I love eating salads during the week, which is probably to make up for the large amount of treats we consume on the weekend but balance is key, right? I can honestly say we spend at least 500 dollars on these salad kits in a year. We eat at least one or two bags a week. Therefore this is why I chose the Costco Eat Smart Sweet Kale Salad Kit as my first Costco review!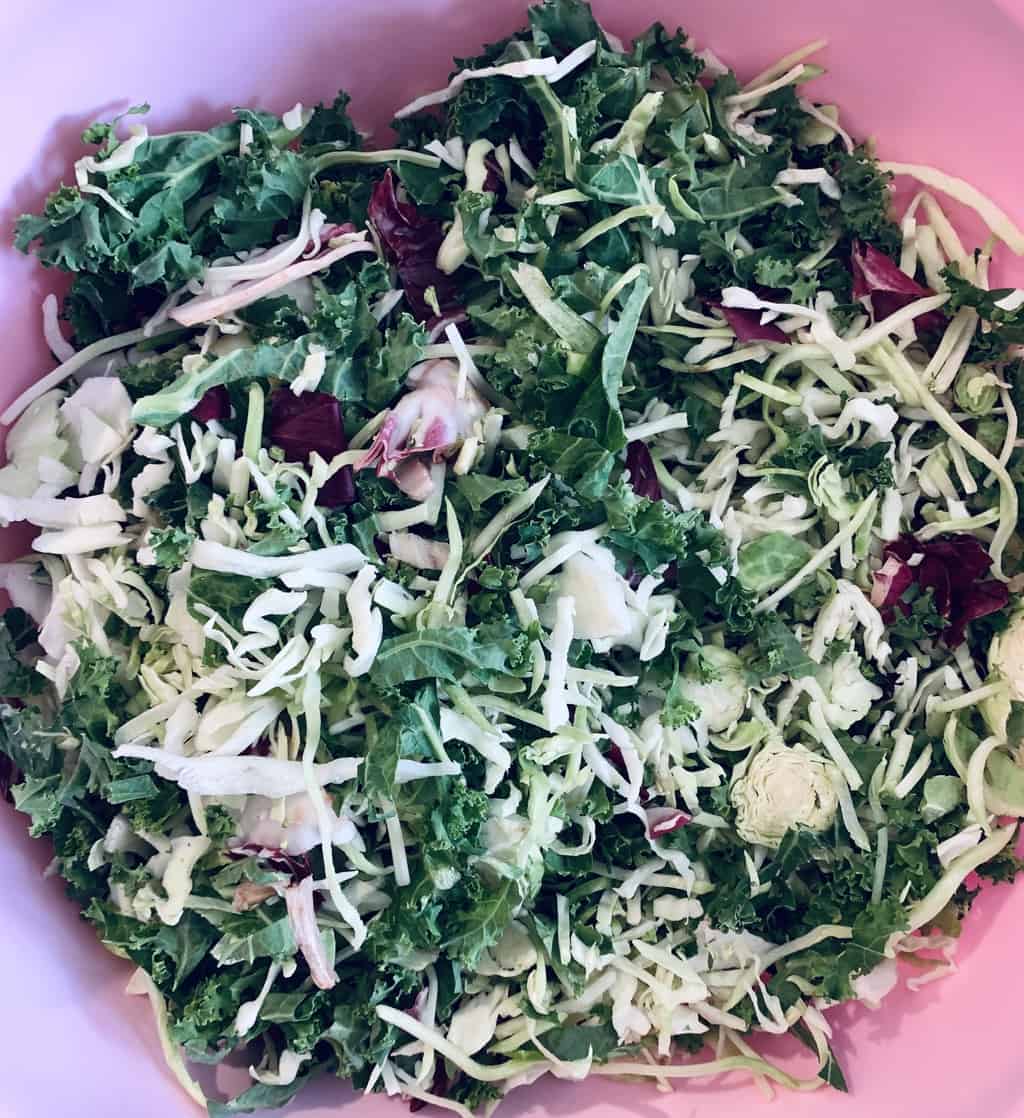 Taste
In these salad kits comes a mix of broccoli, cabbage, brussel sprouts, kale, chicory and included in a separate package in the salad bag there is dried cranberries, roasted pumpkin seeds and creamy poppy seed dressing. These salad is SO good! It's crunchy, flavorful and full of lots of hearty vegetables. I know a lot of people toss the cranberries, pumpkin seeds and dressing but in my opinion that's the best part. The dressing is so versatile and goes well with all types of fruits, nuts, meat and other vegetables. I will say that sometimes I run into dry/hard cranberries but most of the time they're soft and sweet. The dressing and cranberries add a necessary sweetness to some of the more bitter tasting greens.
Cost
This kit can be a little expensive if you're adding a ton of stuff to make it a meal for a hungry husband like I do (geez Sean). The salad alone is usually somewhere between $5.98-$7.99. As a side salad the cost is reasonable as it should last two meals.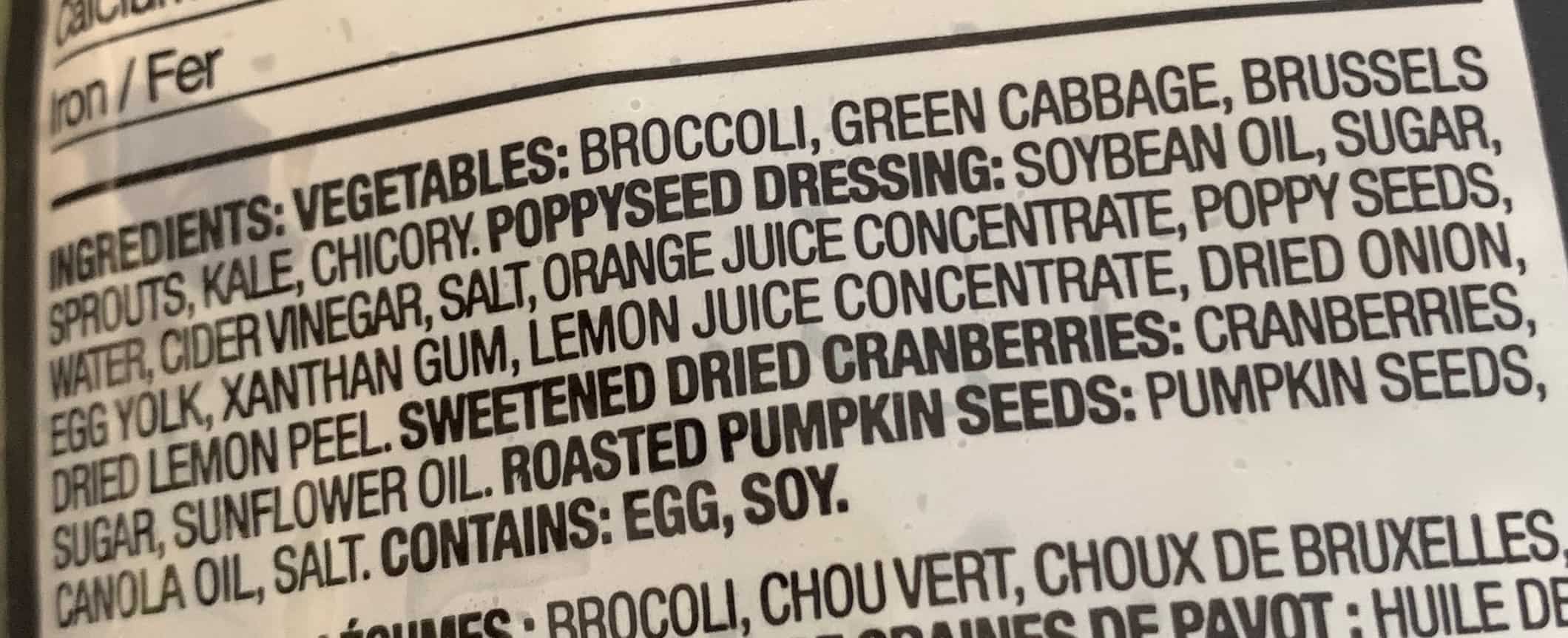 Convenience
This salad is so convenient! It has two separate pouches of poppy seed dressing and is super easy to throw together.Pro shopper tip for you: If you prefer more kale than cabbage and brussel sprouts try to find a bag that feels lighter, and if you prefer more cabbage and brussel sprouts look for a heavier bag. These salads are great as a side or can be made into a meal by adding extras like protein, fruit and nuts. I have never opened a bag that has gone bad before the best before date so it's a safe bet for me to purchase up to a week before as long as the best before date is also long enough.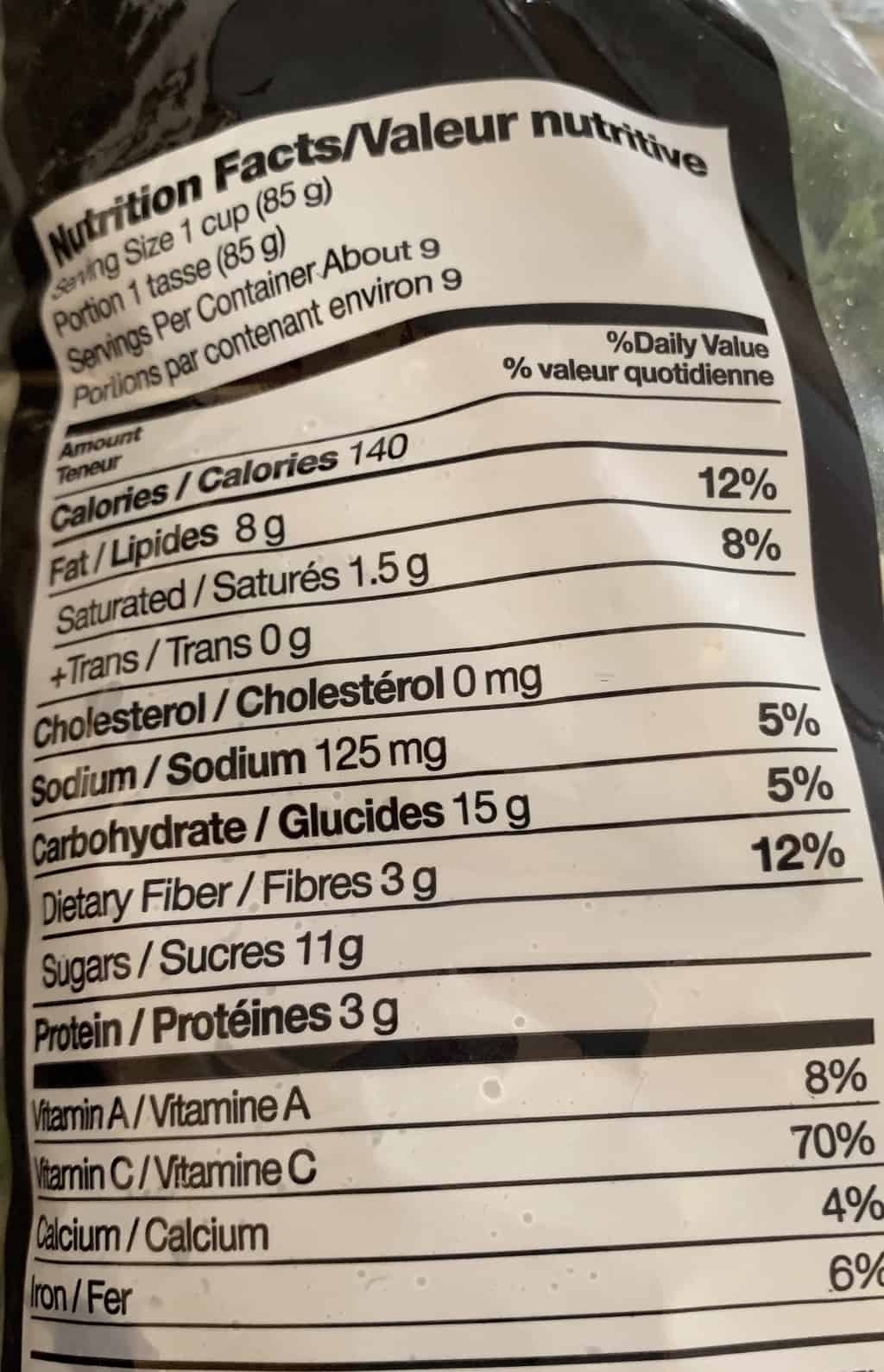 Nutrition
This salad kit is full of healthy greens which provide a ton of vitamins, in a ¾ cup serving with dressing it is 140 calories, 125 mg of sodium, eight grams of fat, three grams of protein, 11 grams of sugar, three grams of fibre and 15 grams of carbs. The dressing, cranberry, sunflower seed combination make this salad slightly less healthy than just eating plain lettuce. You can make it healthier by opting to add less of the cranberry sunflower seed mixture and not using as much dressing, but who are we kidding? That's the best part.
I will continue to purchase this salad kit over and over again and recommend it for either a full mea or side salad.
Taste: 9/10
Cost: 6/10
Convenience: 10/10
Nutrition: 8/10
What would or do you add to this salad kit? What is your favorite protein to add to a salad? What is your favorite salad dressing flavor or brand? Avocado fan or hater?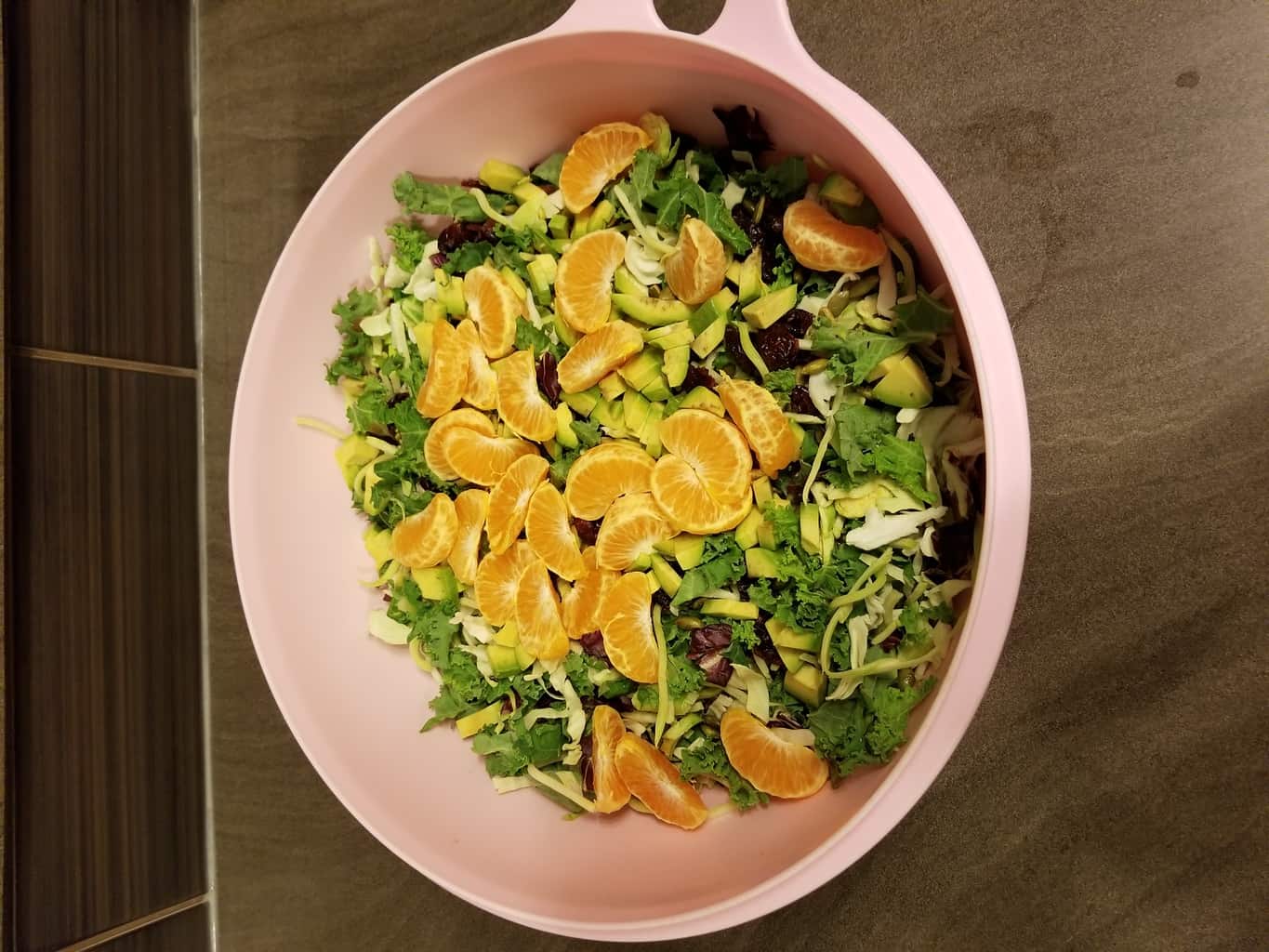 Check out how I make these salads into a meal with my two recipes:
Natalie's Healthy Berry Salad Using Sweet Kale Kit