I never thought I'd see the day when I'd be baking fresh croissants at home! While I may never make them from scratch, these Au Pain Dore Croissants from Costco are the next best thing. They're frozen and ready to bake, so all you have to do is pop them in the oven, wait patiently and then pull out your beautiful warm and flaky croissants! They sound pretty great, right? Is there a catch?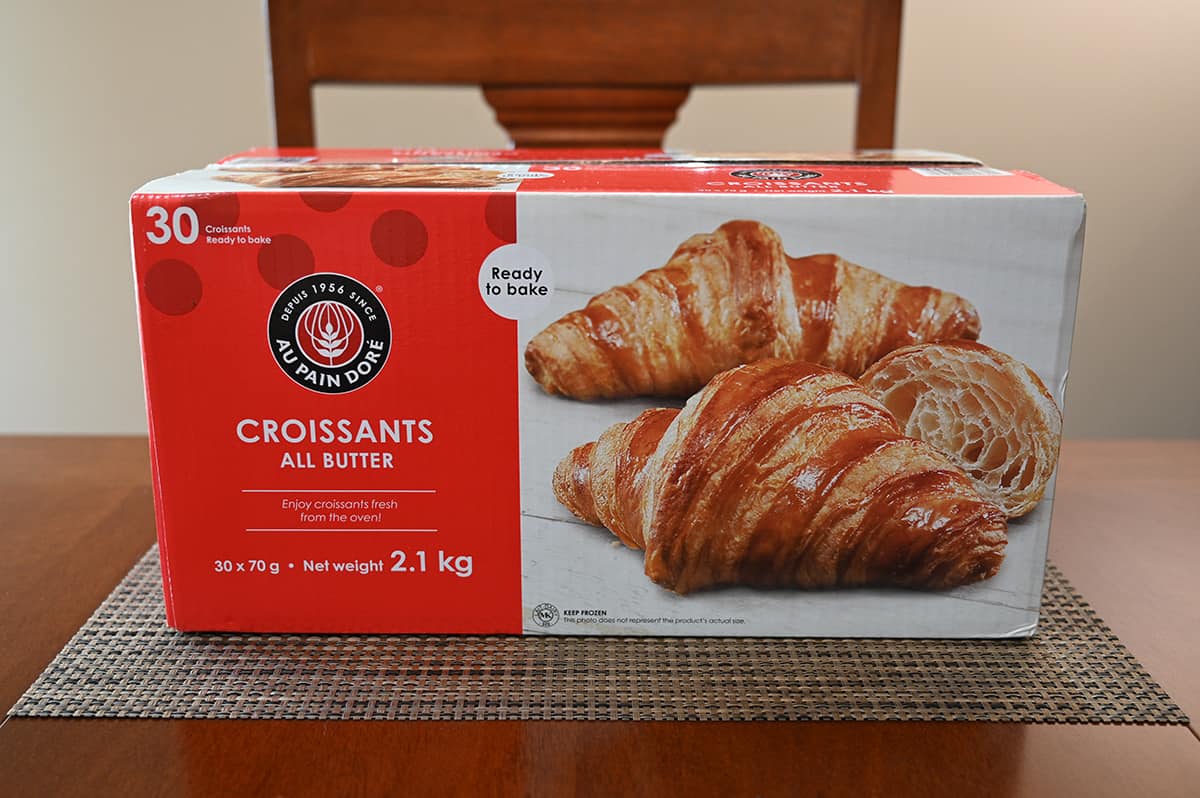 Other pastry items from Costco are the Kirkland Signature Almond Danishes, Kirkland Signature Lemon Cream Cheese Danishes, Kirkland Signature Braided Apple Turnover, Kirkland Signature Cinnamon Danish, Kirkland Signature Pumpkin Pie, Allie & Sara's Portuguese Custard Tarts and the Karen's Bakery Danish Puff Pastries.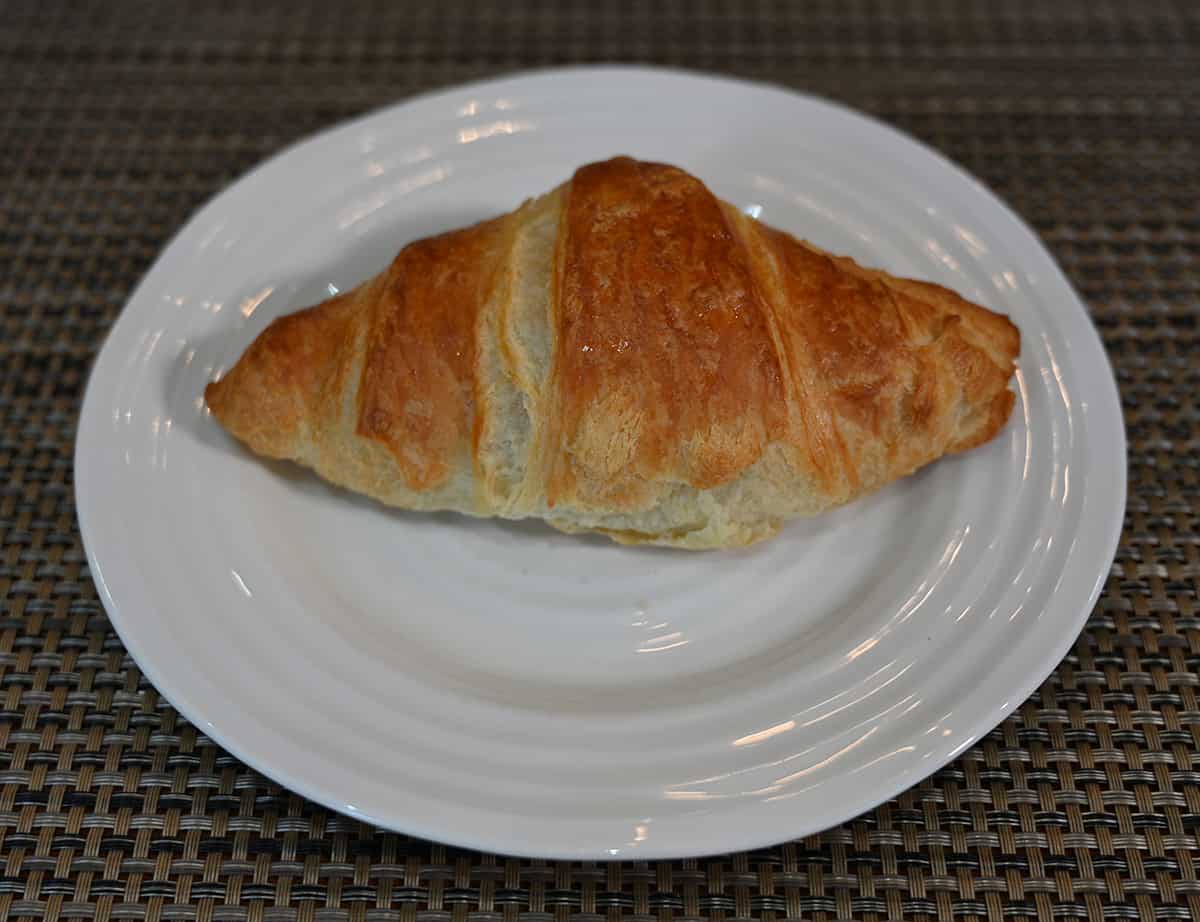 Location in Store
These are located in the freezer aisle at Costco near the frozen desserts, the item number is 402498.
Taste
These croissants were delicious! I baked them for about 22 minutes after letting them sit out for about half an hour as the box suggested and they turned out great. They were perfectly flaky and golden brown on the outside but soft and chewy on the inside.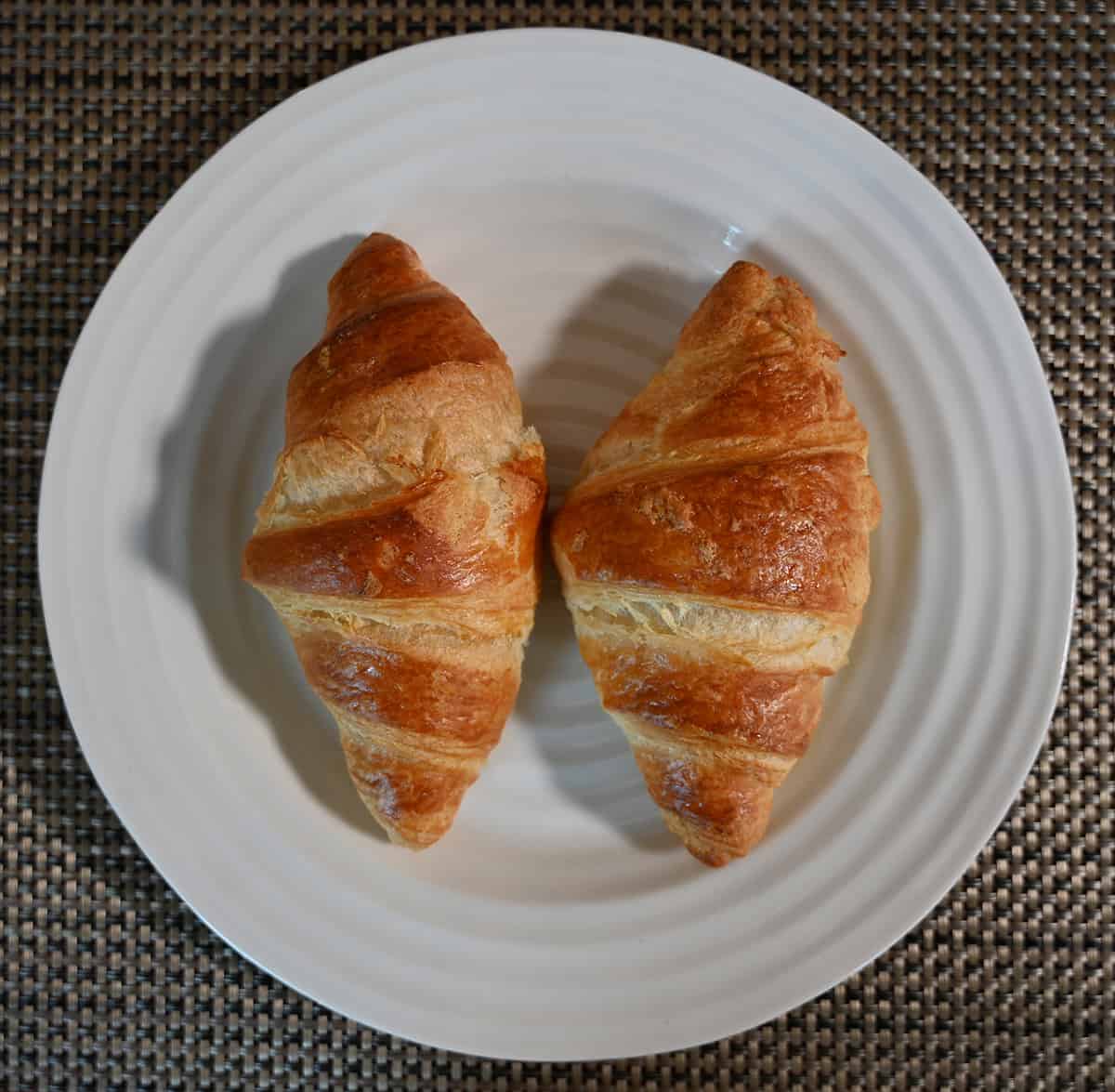 They have a delicious buttery flavor. I ate mine fresh out of the oven and thought they tasted awesome without anything on them. I'm not even a big croissant fan normally! Oh, and as an added bonus your house will smell great after you bake them.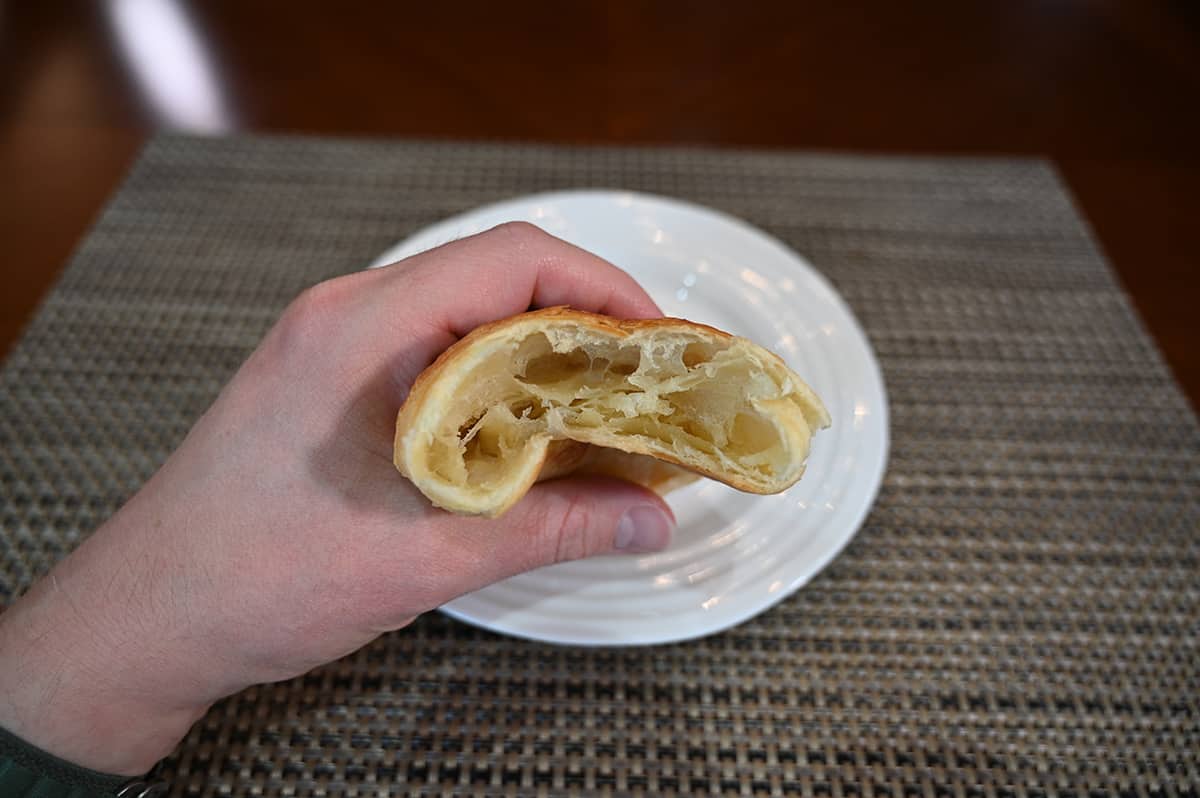 I think to best enjoy them you need to eat them fresh out of the oven. I dropped a few off at my parents and my mom and dad ate them the next morning and found they weren't very flaky and tasted like they were eating a bun rather than a croissant.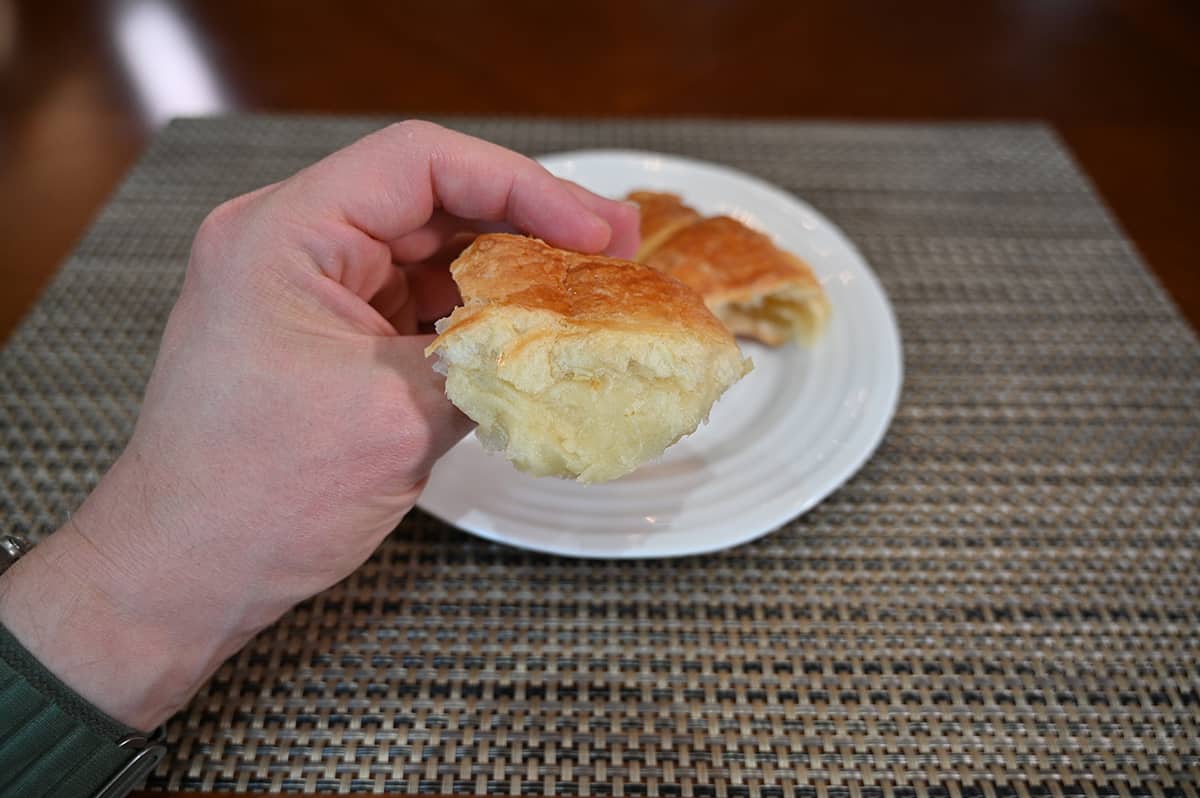 Cost
There are 30 unbaked croissants in the box and the box costs $17.99 Canadian at Costco. Which isn't bad considering you'll pay $3 or $4 at a bakery for one croissant.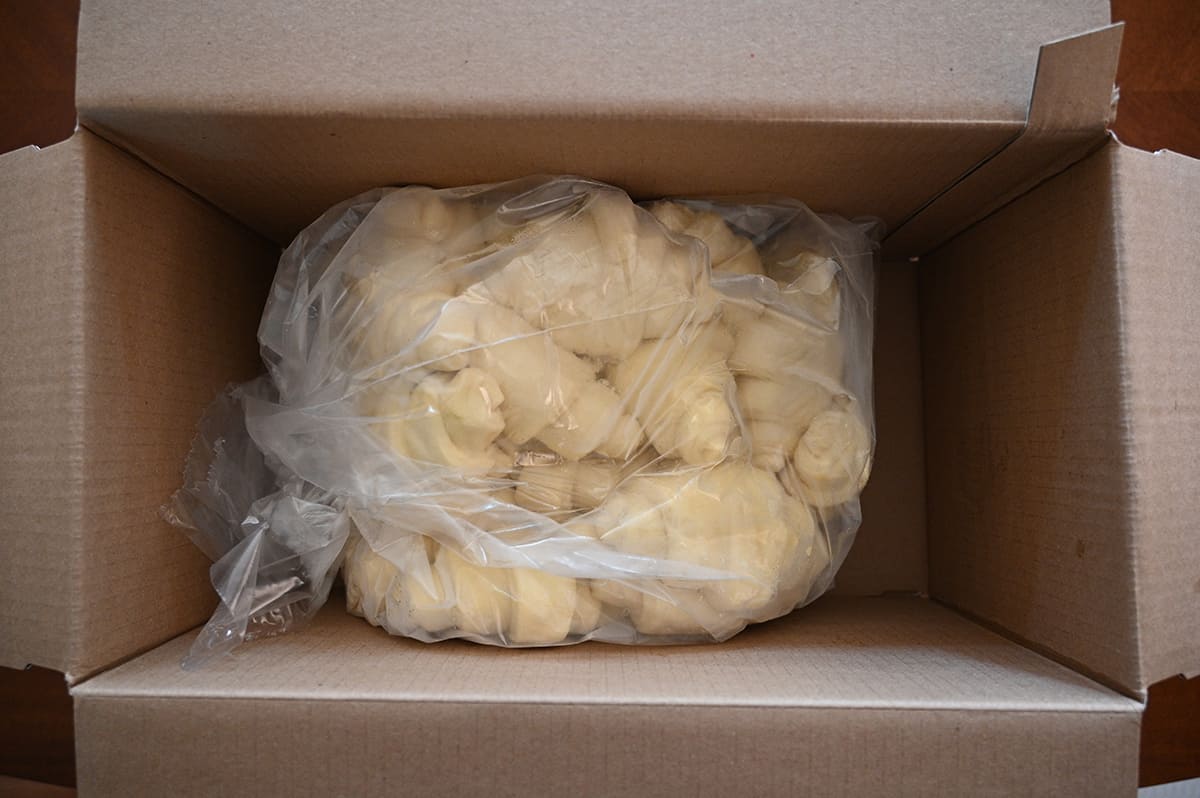 Convenience
The biggest problem with these croissants was probably my fault. We couldn't fit the huge box in our freezer when we bought it, so I had to take it to my parents' house and it sat out too long. When I went to bake my croissants, they were frozen into a solid block and it was almost impossible to get individual croissants off in one piece!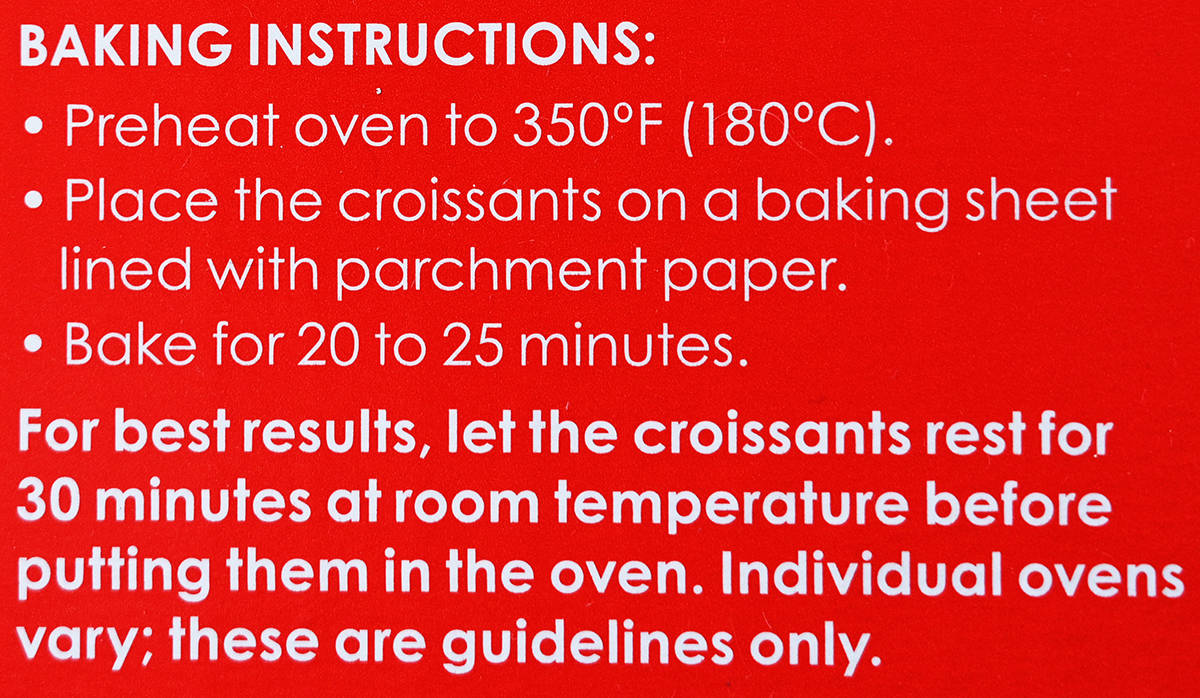 Having them all in one bag isn't ideal, but they probably would have been fine if we'd put them in the freezer as soon as we got home. They might have been a bit tough to get apart, but probably not a total disaster like mine were.
I will say that the box is about twice as big as it needs to be, which is annoying because they take up a ton of freezer space.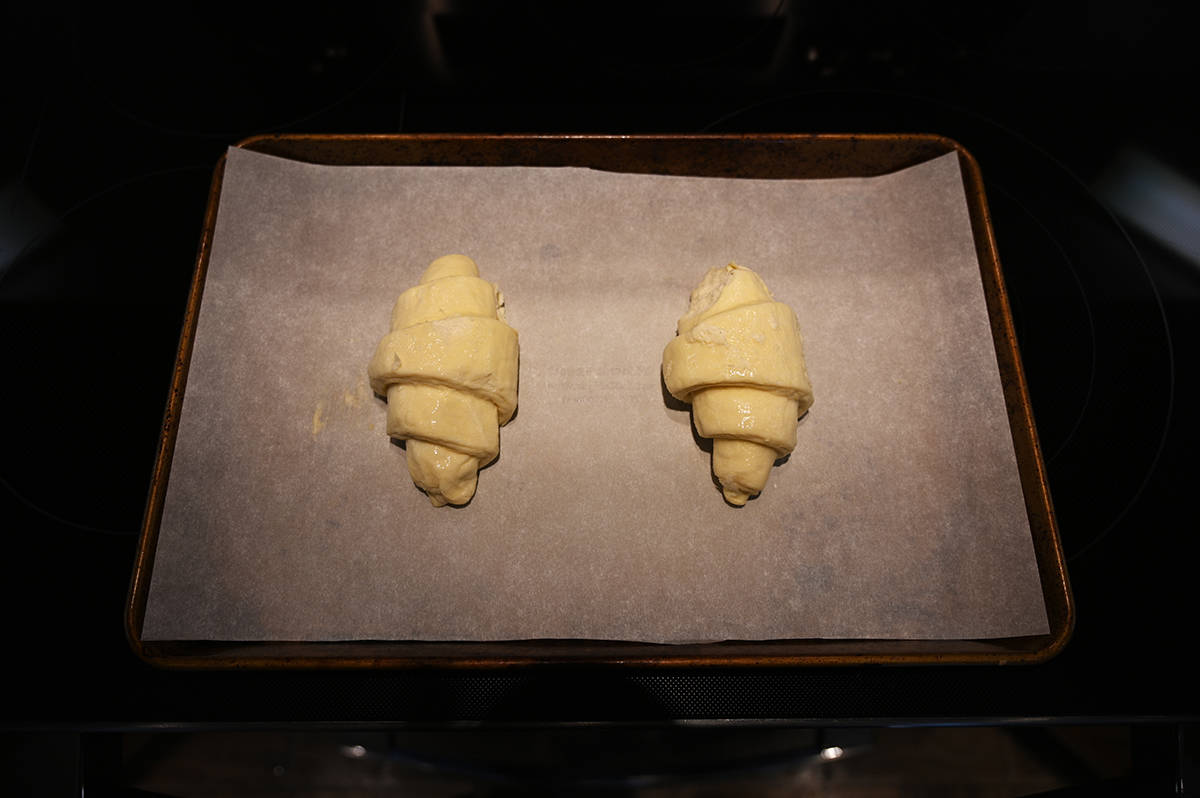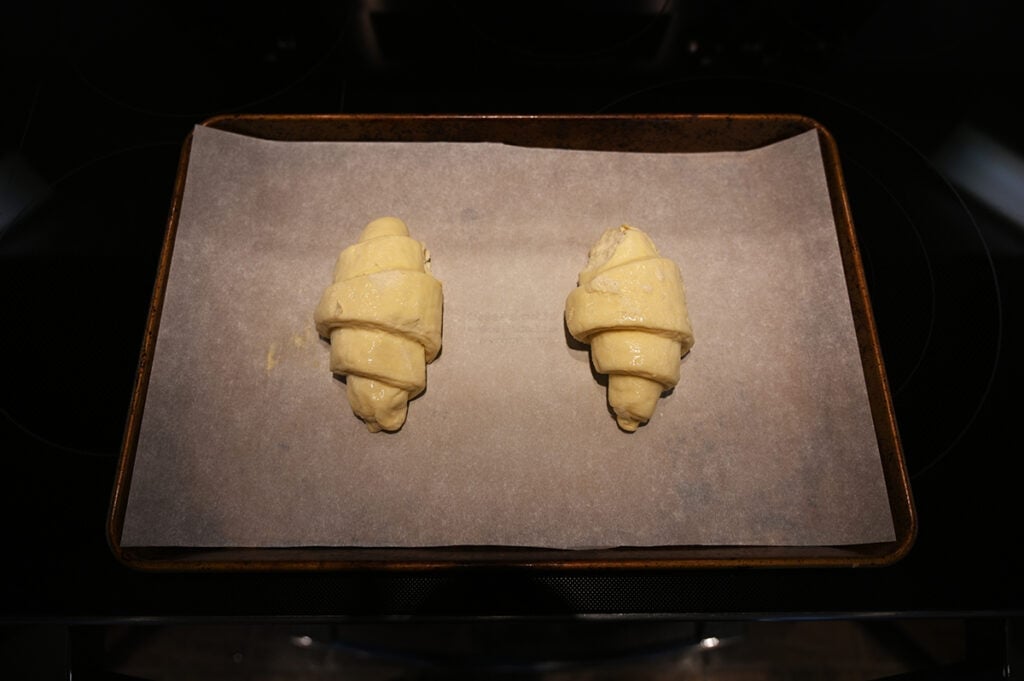 The croissants need to be kept frozen and have a best-before date that's about seven months from when I purchased them. These are perfect if you're hosting a brunch or just want fresh croissants right out of the oven in the comfort of your own home!
Nutrition
Calories
One croissant contains 240 calories, 12 grams of fat, 26 grams of carbohydrates, one gram of fibre, four grams of sugar, five grams of protein and 290 milligrams of sodium. All of the nutrition facts are typical for a croissant, I mean they're made with lots of butter!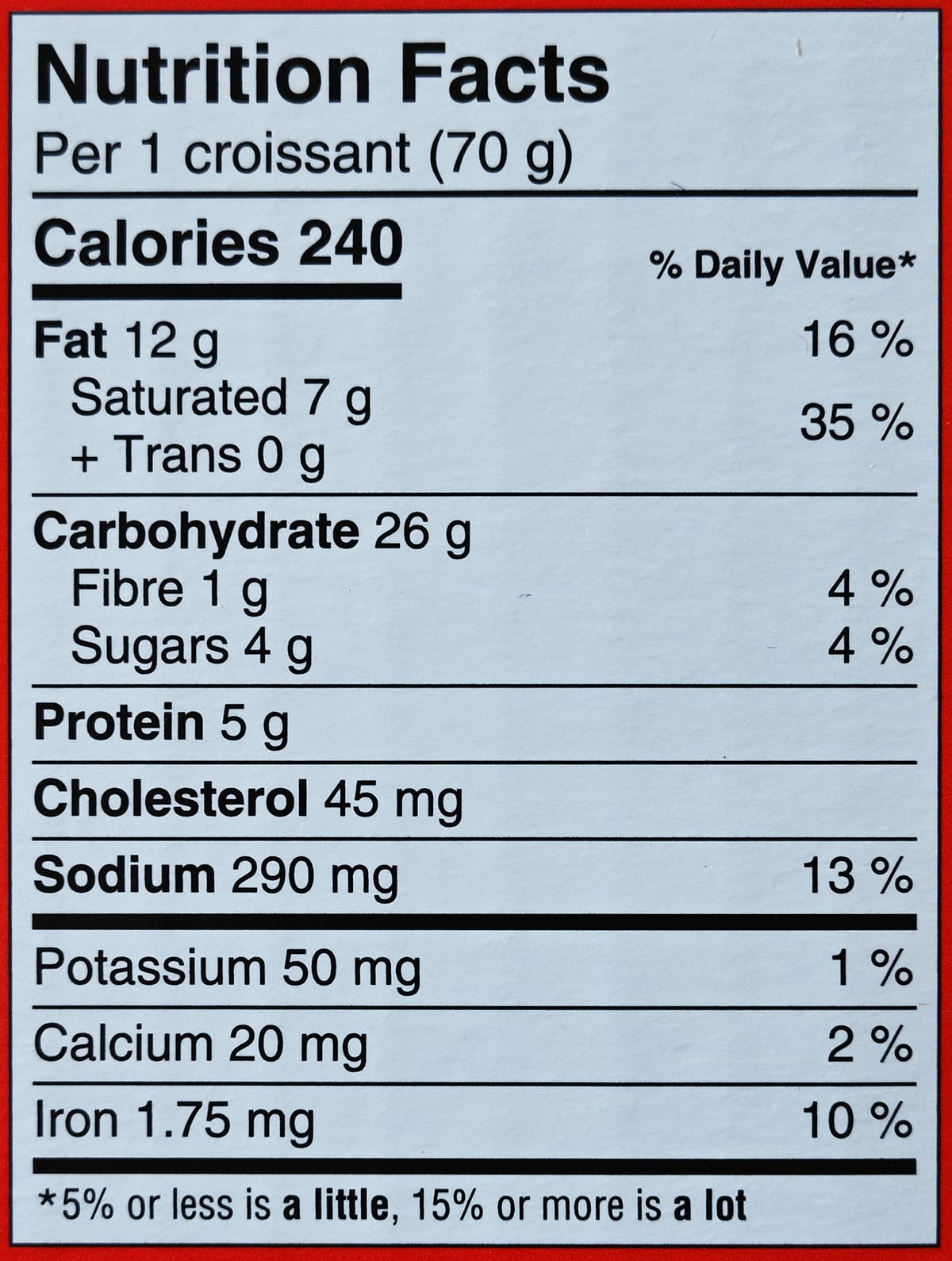 Ingredients
I'm happy to see these are made with butter and not margarine or some other substitute. I don't know why they have to use soy flour though, I find so many foods contain soy when it's not necessary. If you make croissants at home from scratch you avoid ingredients like ascorbic acid, food enzymes and soy flour.
The croissants contain wheat, milk, eggs and soy.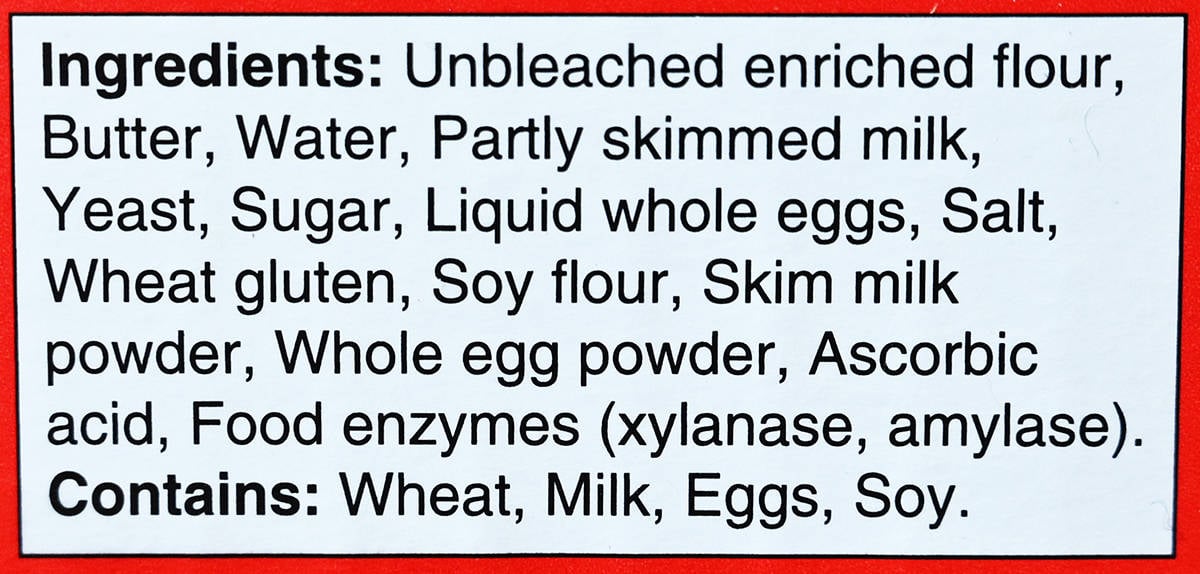 Scoring
Taste: 9/10
Cost: 8/10
Convenience: 8/10
Nutrition: 0/10
Overall
Must buy!
I wish these croissants took up less space in the freezer! That's the main thing stopping me from buying them again. They're delicious. If you're hosting a brunch or coffee/tea gathering, they'd be a great addition.
What did you think of these Costco Au Pain Dore Croissants?
---
Please note that this review was not paid for or sponsored by any third party. This product was purchased by Costcuisine for the purpose of producing this review. The opinions in this review are strictly those of Costcuisine. Costcuisine is not affiliated with Costco or any of its suppliers. In the event that Costcuisine receives compensation for a post from the manufacturer of a product or some other third party, the arrangement will be clearly disclosed (including where the manufacturer of a product provides Costcuisine with a free sample of the product).