Indulge in these delicious Kirkland Signature Almond Danishes from the Costco bakery!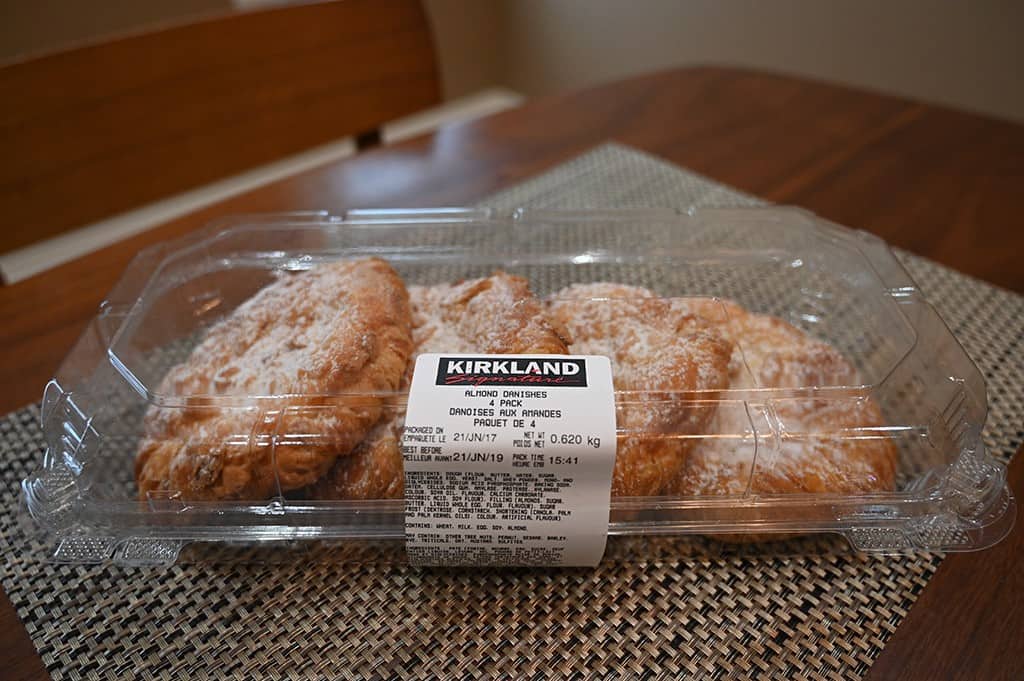 Hello friends! Today I'm reviewing a new item I found at my local Costco bakery! The Kirkland Signature Almond Danishes! When I found these danishes I couldn't resist trying them, I love a lot of the Costco bakery items and these danishes looked delicious so I brought them home with me.
Other Costco bakery items I've reviewed are the Costco Kirkland Signature Cheese Buns, the Costco Kirkland Signature Raspberry Crumble Cookies, Costco Kirkland Signature Palm Leaves, Costco Kirkland Signature Banana Loaf, Costco Kirkland Signature Red Velvet Cheesecake, Costco Kirkland Signature Cinnamon Danishes, Costco Kirkland Signature Pumpkin Pie and the Costco Kirkland Signature Blueberry Cheese Crisp Pie.
The danishes can be found in the bakery section and the item number is 1559719.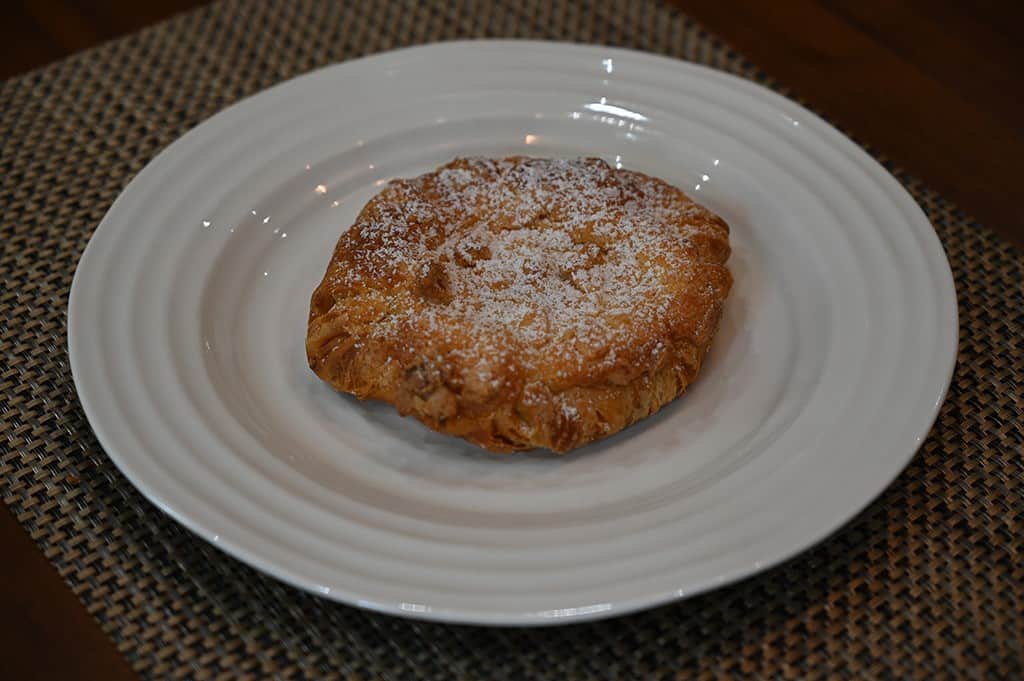 Taste
These almond danishes from Costco are absolutely delicious! This is a crisp on the outside, doughy on the inside, flaky and super buttery pastry!
The middle filling is a dense, moist, sweet almond filling with a strong almond flavor. The almond flavor seems to diffuse from the middle filling to thes surrounding pastry on the outside so you get a hint of almond in every bite.
This is definitely a heavy danish! Very filling and not that light but overall really delicious, especially if you love almond flavor like I do!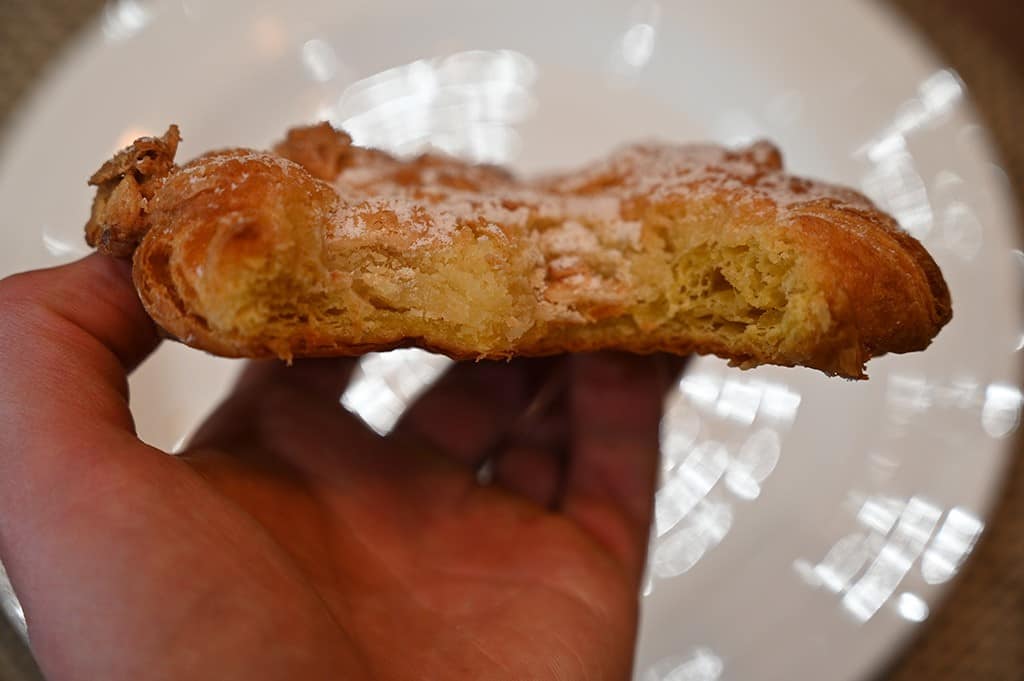 Cost
You can purchase two containers of danishes at Costco for $12.99 Canadian. That's how they get you, you can't just purchase one, it must be two! Each container has four danishes per container.
$12.99 Canadian for eight danishes seems a tad on the expensive side to me.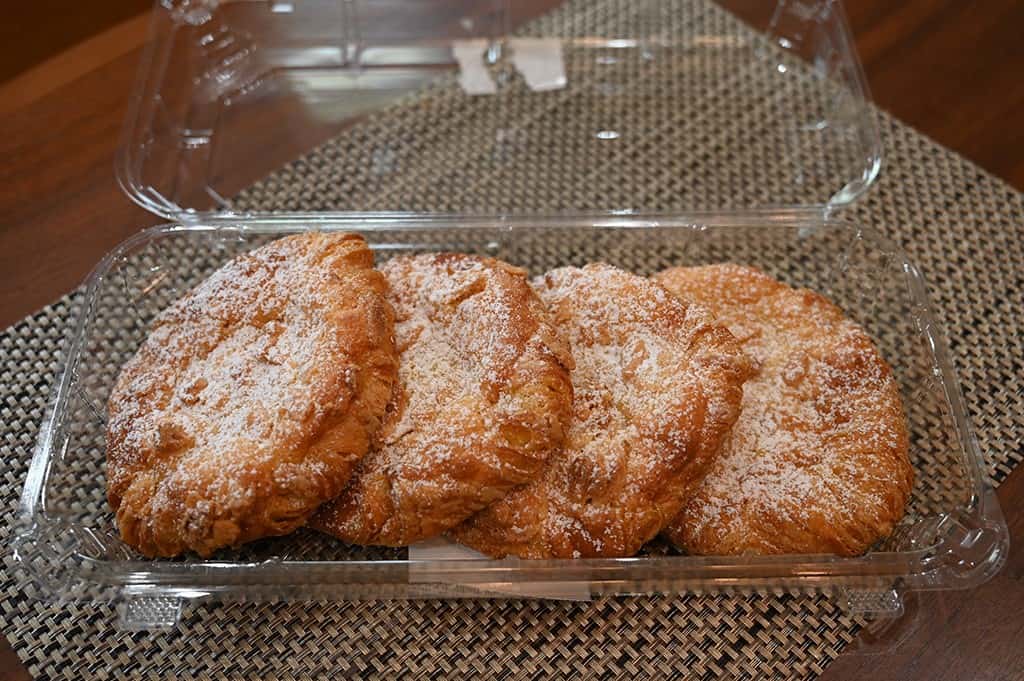 Convenience
The danishes come in a plastic resealable container. The best before date is two days from the date the danishes were packaged on.
These make an amazing breakfast, brunch, snack or dessert! They go really well with tea or coffee and totally satisfy any sweet tooth.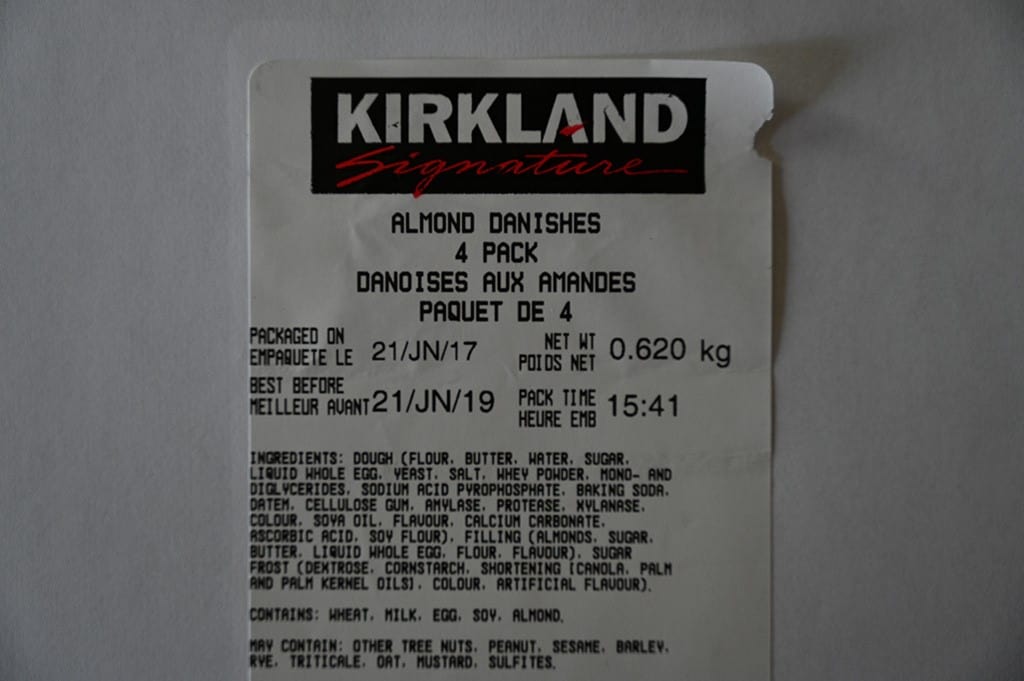 Nutrition
Brace yourself….one Costco Kirkland Signature Almond Danish is 750 calories, 47 grams of fat, 380 mg of sodium, 71 grams of carbohydrates, four grams of fibre, 31 grams of sugar and 13 grams of protein.
So yeah..not healthy. One danish is pretty much half of your daily caloric needs. However I am a firm believer in intuitive eating and enjoying life and treating yourself and these danishes are a great way to indulge a little.
Scoring
Taste: 8/10
Cost: 6/10
Convenience: 10/10
Nutrition: 0/10
Overall
Give it a try!
If you love almond flavor and danishes, try out these Costco Kirkland Signature Danishes. They're very decadent and rich!
Would you try these? Why or why not? If you tried them, what did you think of them?
---
Please note that this review was not paid for or sponsored by any third party. This product was purchased by Costcuisine for the purpose of producing this review. The opinions in this review are strictly those of Costcuisine. Costcuisine is not affiliated with Costco or any of its suppliers. In the event that Costcuisine receives compensation for a post from the manufacturer of a product or some other third party, the arrangement will be clearly disclosed (including where the manufacturer of a product provides Costcuisine with a free sample of the product).